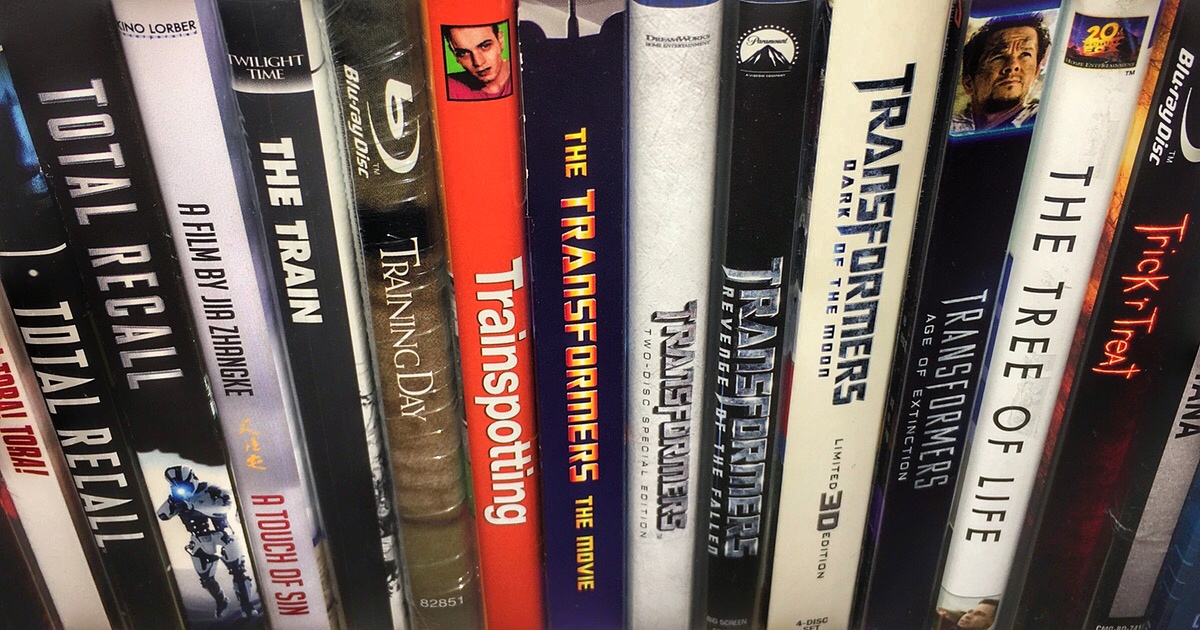 It's a new month, and with that, some retrospection. Each month, hundreds of home video releases hit the streets, and who better to curate the best of the best than us here at The CriterionCast. So with that, here are the five best home video releases of March 2020, as per yours truly:
5. Three Additions to Pioneers: First Women Filmmakers (Kino Lorber)
Leading the way on this month's list of must-own DVD/Blu-ray releases is actually a trio of gems from Kino Lorber. As the first real extension of their essential Pioneers: First Women Filmmakers box set, Kino Lorber has dropped three new standalone releases, including a pair of Blu-rays focusing on two different eras in the career of Alice Guy Blache as well as a release focusing on the career of Julia Crawford Ivers. Spearheaded by a gorgeous new restoration of Ivers' writing masterpiece The Intrigue, this is the most exciting of the three releases, as it does what the original box set did so damn well. Highlighting both the writing and directing career of one of cinema's great undervalued masters, this Ivers box set features for films either written or directed by her, all of which are absolutely groundbreaking works, discoveries that help cinephiles in their recontextualizing cinema as a female-led art form. The two Alice Guy Blache releases are also, obviously, essential purchases as few names ring more powerfully when talking about silent cinema than that of maybe the most important female artist of the era. Highlighting the years she spent at Gaumont and Solax (a company she co-founded) there are 30+ films split between the two releases, films she was directly involved with either behind the camera or more broadly behind the production as a producer. Restored beautifully and with some really superb liner notes, these are three releases that need to be on the shelf of any cinephile with an interest in expanding their view of what silent cinema truly was.
Notable Supplement: While I would say the commentary on The Intrigue from historian Anthony Slide, it's actually, on that same release, the inclusion of The Majesty of Law. Both written and directed by Ivers, the film is ostensibly non-existent, save for the fourth reel, yet it's an utterly thrilling watch to see just how gifted a filmmaker Ivers was.
4. Kansas City (Arrow Films)
One of director Robert Altman's less talked about masterpieces, Kansas City has become the subject of a superb new Blu-ray from Arrow. Set in 1934 Kansas City, Altman's film is a love letter to his home town, turning a relatively mundane sounding gangster picture in to a jazz-fueled ensemble noir about one woman attempting to keep her lover out of the crosshairs of hoods he attempted to double cross. Led by an ace performance from the always brilliant Jennifer Jason Leigh, the film finds Altman at his most experimental, blending in live musical performances with this tale of love against the ropes. Harry Belafonte steals the show here as the volatile Seldom Seen, and Miranda Richardson offers up a superb turn as well as Carolyn, a young woman kidnapped by Leigh's Blondie O'Hara with the hopes of using as leverage to get her politician beau on their side in this fight for Leigh's love's life. Completely overlooked by even the most studied of Altman fans, Kansas City is an evocative ode to the films and music of Altman's youth that stands as a testament to the consistency of one of America's great masters.
Notable Supplement: Audio commentary by director Robert Altman. With a film this close to Altman's heart, the commentary rightly dives into his process not only conceiving this film but its production and import to the artist himself. There have been few filmmakers more interesting to hear talk about their work than Altman, and this commentary is no different. Worth the purchase itself.
3. Kinetta (Kino Lorber)
Few filmmakers of his generation have made as big a splash as Greek auteur Yorgos Lanthimos, and yet few have had the chance to see one of his earlier gems, Kinetta. That is, until now. Released in a glorious new Blu-ray from Kino Lorber, Kinetta tells the story of a young chambermaid, a detective and a photoshop employee as they go about (poorly) re-enacting murders committed by an on-the-loose serial killer. Playing out as almost Lanthimos' spin on Cronenberg's Crash this almost dryly-comic sounding farce quickly devolves into something far more erotic and existential, an almost Rosetta Stone-like text that unlocks a great deal of what would come with later masterpieces like Alps and, particularly, The Favourite. Gorgeously shot and now brought back to life in a superb Blu-ray from Kino, Kinetta features an ace performance from Evangelia Randou, who would later go on to star in fellow Greek filmmaker Athina Rachel Tsangari's Attenberg. Her performance is beautifully haunted and haunting, making the more absurdist Kinetta feel far more textured and involving.
Notable Supplement: The one negative to this release is that it's relatively thin, but thankfully the commentary from critic Amy Simmons is engaging enough and offers enough larger context to the film and its place in Lanthimos' career as a whole to make it an essential listen.
2. The Bolshevik Trilogy (Flicker Alley)
Maybe the great discovery of March, Flicker Alley does it again with their mammoth release of three films from director Vsevolod Pudovkin. Known better as "The Bolshevik Trilogy," Mother, The End of St. Petersburg and Storm Over Asia introduces viewers to an essential auteur of not just Russian cinema but silent cinema writ large. Spurned to make films by seeing Griffith's Intolerance, Pudovkin would first garner great acclaim with Mother, his adaptation of Maxim Gorky's novel, which sets itself against the 1905 Russian Revolution to tell the story of a matriarch whose allegiances go from fearing for the worst for her striking family to realizing that the workers are righteous in their fight for better treatment. Paired opposite this film are the equally revolution-focused works St. Petersburg and Asia, the latter of which standing as the recipient of a new and truly revelatory 2K restoration from Lobster Films. His longest work here, the epic Storm Over Asia is set apart by Pudovkin's brilliant staging of action set pieces, sequences that stand 90+ years on as some of the most impressive portrayal of violence cinema has ever seen. Much like the first trio on this list, this is a release made essential half by the films themselves and half by the sheer fact that they further help studied cinephiles recontextualize their larger understanding of film history on a global and socio-political scale.
Notable Supplement: Probably Chess Fever. While this release is billed as simply "The Bolshevik Trilogy," the release also includes Pudovkin's first film. This film is more or less a look at chess as a Russian national sport, chock-a-block with cameos from then important chess figures. It's the least essential of the films featured in this box set, but it does shine a light on a different side of Pudovkin.
1. Bamboozled (The Criterion Collection)
Where do I begin here? A film we at The CriterionCast (particularly yours truly) has talked about ad nauseum, Bamboozled has finally made its way into The Criterion Collection, and boy what a splash it has made. One of the great films not just from director Spike Lee or of the 2000's but of cinema full stop, Bamboozled tells the story of a black lead writer in a television writers room, who after getting fed up with his lot at a UPN-like network, decides to craft a TV program that would likely end his career. Tasking two black street performers with performing in a "modern day minstrel show," the show instead becomes a smash hit, and the hypocrisy and racism therein is skewered with only the sharpest, loudest script of Lee's historic career. With brilliant performances from Savion Glover, Tommy Davidson and Damon Wayans, Bamboozled is Lee at his angriest, marking more or less the 100th year of film and 50th of TV with a satire that punches executives and creatives alike squarely in the face. Gloriously shot on consumer grade HD video, the film remains one of the more radical works of American cinema in the 21st Century, feeling more and more influential as the years pass. Simply put this is as essential and important a film as there has been produced within the US in the last 20 years.
Notable Supplement: All of them? Joking aside the interview with scholar Racquel Gates entitled On Blackface and The Minstrel Show is a complete must-watch. One of the great things about the film is its incredible focus on the history of black face and racist portrayals of African Americans in media, yet it does so without (particularly in the final, groundbreaking montage) context for the viewer. Here, however, viewers are able to learn a bit more about not just the references made literally in the picture, but the subtle nods to the history of blackface writ large. It's an incredible bit of scholarship that pairs beautifully opposite the other supplements.