Over the past couple of months, the Criterion Collection has definitely shut down anyone who might complain about the lack of additions to their incredible Hulu Plus channel, by adding dozens of new titles as a part of their 101 Days Of Summer extravaganza. I've tried to keep up by posting the new additions to our Tumblr, but my trip to Comic Con threw a wrench in that plan, and I think you all know where to look if you want to see something new.
Earlier today, Criterion uploaded this clip to YouTube, in which Martin Scorsese describes what inspired the World Cinema Foundation, and reveals that eight of their restored films will hit the Criterion Collection Hulu Plus channel this summer.
Notably absent from the list are the hotly anticipated A Brighter Summer Day from Edward Yang and Limite from Mário Peixoto, both of which we discussed last year after the Wexner talk. This shouldn't get you down, as I'll bet that Limite will hit Hulu as well, and it's only a matter of time for A Brighter Summer Day.
Whether these titles will get physical discs down the road remains to be seen. Perhaps we'll get a World Cinema Foundation Eclipse set?
Below you'll find the eight films, linked to their corresponding pages over at the World Cinema Foundation's site.
---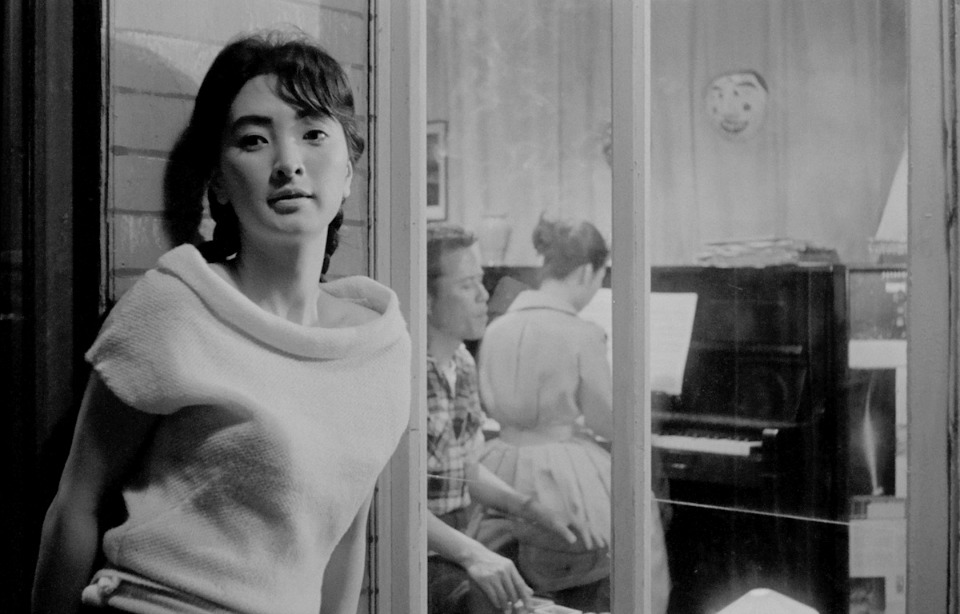 1. The Housemaid (1960, South Korea) // Kim Ki-young
Kim Ki-young's Hanyo, or The Housemaid, is one of the true classics of South Korean cinema, and when I finally had the opportunity to see the picture, I was startled. That this intensely, even passionately claustrophobic film is known only to the most devoted film lovers in the west is one of the great accidents of film history. I'm proud that the World Cinema Foundation is participating in the restoration and preservation of this remarkable picture. I am eager for more people to get to know and love The Housemaid. –Martin Scorsese, February 2008
---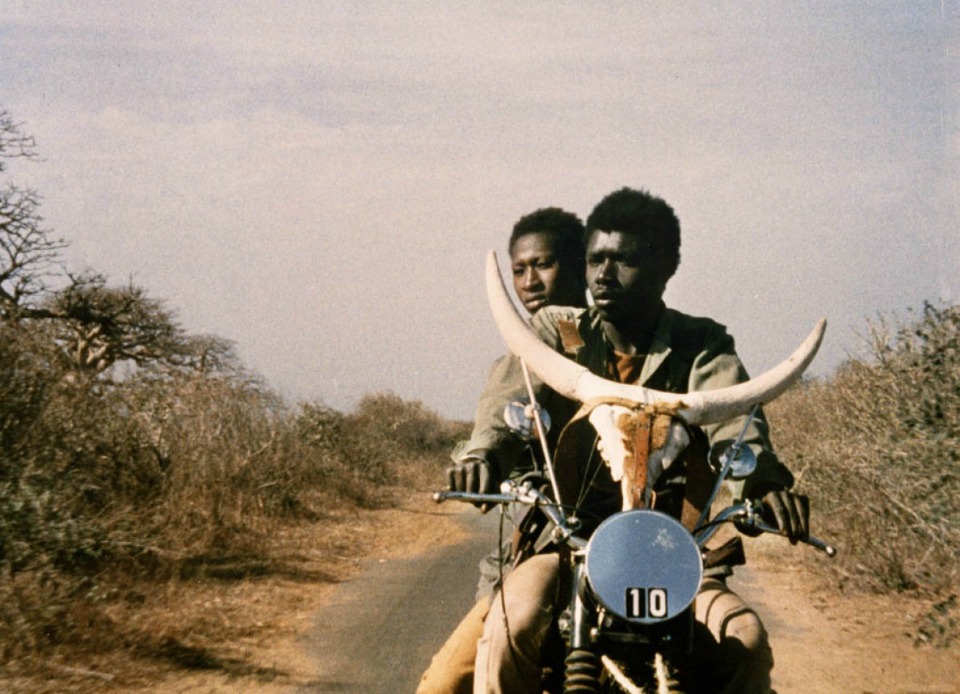 2. Touki bouki (1973, Senegal) // Djibril Diop Membety
Touki Bouki is a prophetic film. Its portrayal of 1973 Senegalese society is not too different from today's reality. Hundreds of young Africans die every day at the Strait of Gibraltar trying to reach Europe (Melilla and Ceuta). Who has never heard of that before? All their hardships find their voice in Djibril's film: the young nomads who think they can cross the desert ocean and find their own lucky star and happiness but are disappointed by the human cruelty they encounter. Touki Bouki is a beautiful, upsetting and unexpected film that makes us question ourselves. What a pleasure and what an achievement for Martin Scorsese's Foundation to give Djibril Diop Mambéty a second life. To all those who support cinema: bravo! –Souleymane Cissé, May 2008
---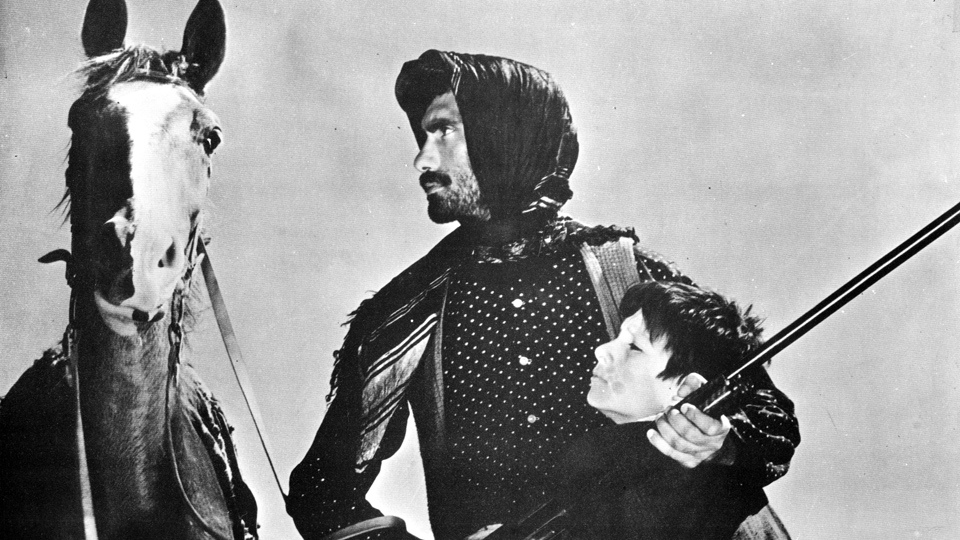 3. Law Of The Border (1966, Turkey) // Omer Lutfi Akad
Ömer Lüfti Akad's Hudutların Kanunu comes as a revelation to first-time viewers – a work of great visual and dramatic force, of terrific purity and ferocity. It was made during the year that its star and co-screenwriter, Yilmaz Güney, made his own directing debut. And it's not surprising for first time viewers to learn that this stunning collaboration marked a shift in Turkish cinema, and ushered in what became known as "the director generation." Once again, the World Cinema Foundation's advisory board member Fatih Akin has brought us a great and inspirational film.
(Kent Jones, May 2011)
---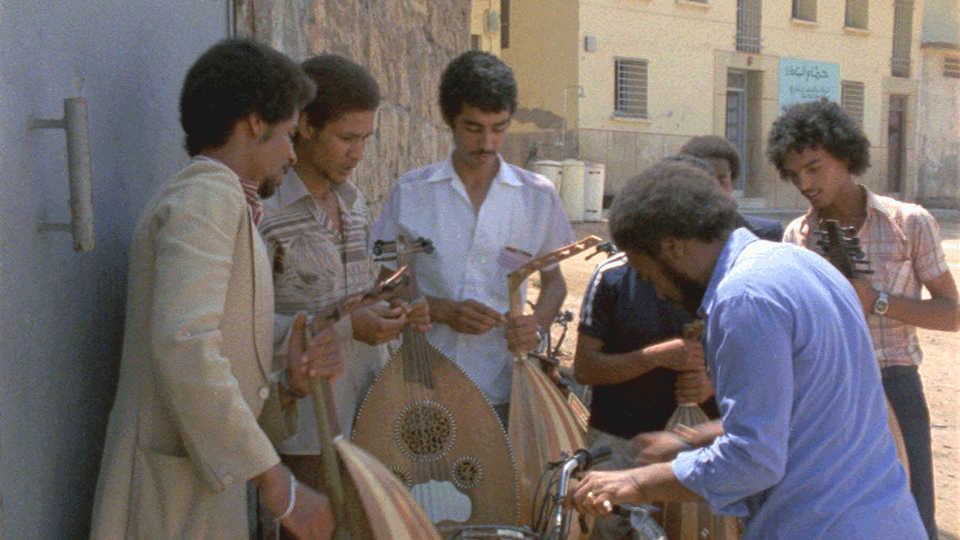 4. Trances (1981, Morocco) // Ahmed El Maanouni
"It was in 1981 while I was editing a film, The King of Comedy. We worked at night so no one would call us on the telephone and I would have television on, and one channel in New York at the time, around 2 or 3 in the morning, was showing a film called Transes. It repeated all night and it repeated many nights. And it had commercials in it, but it didn't matter. So I became passionate about this music that I heard and I saw also the way the film was made, the concert that was photographed and the effect of the music on the audience at the concert. I tracked down the music and eventually it became my inspiration for many of the designs and construction of my film The Last Temptation of Christ. […] And I think the group was singing damnation: their people, their beliefs, their sufferings and their prayers all came through their singing. And I think the film is beautifully made by Ahmed El Maanouni; it's been an obsession of mine since 1981 and that is why we are inaugurating the Foundation with Trances." –Martin Scorsese, May 2007
---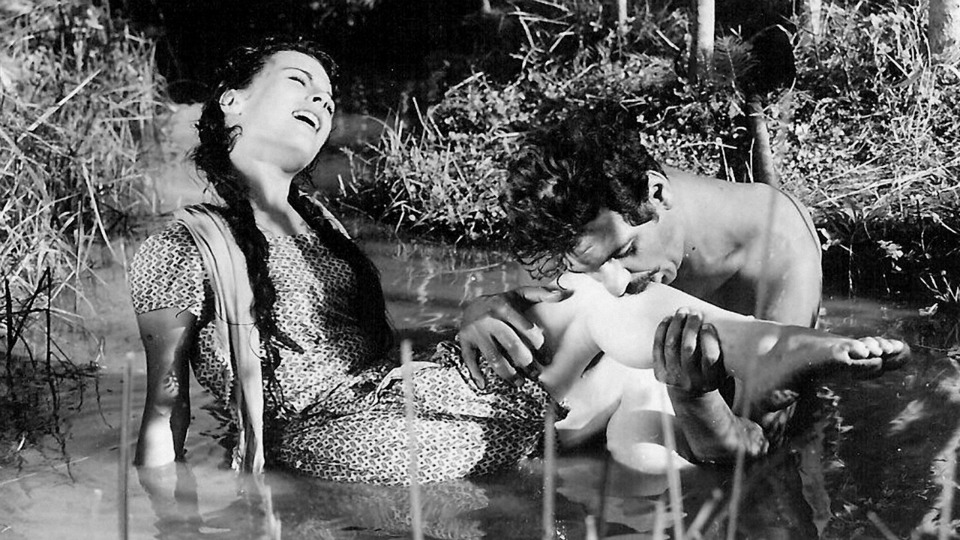 5. Dry Summer (1964, Turkey) // Metin Erksan
Dry Summer is a film of passion. A passion for water as well as the obsessive passion created by forbidden love. […] Dry Summer is a film of captivity… Authorities at the time objected to Dry Summer representing Turkey overseas, which presented all kinds of obstacles when the film came to the Berlin Film Festival. The film walked away with the Golden Bear, but before success could even be celebrated it was 'taken captive' and completely forgotten for the next 45 years. Today, in these times of intellectually dry summers, when greed is driving humanity to the brink of starvation, this film could hardly be more valid. Dry Summer is one of the most important legacies of Turkish cinema, and thanks to restoration it can be re-discovered by the next generations of audiences all over the world. –Fatih Akin, May 2008
---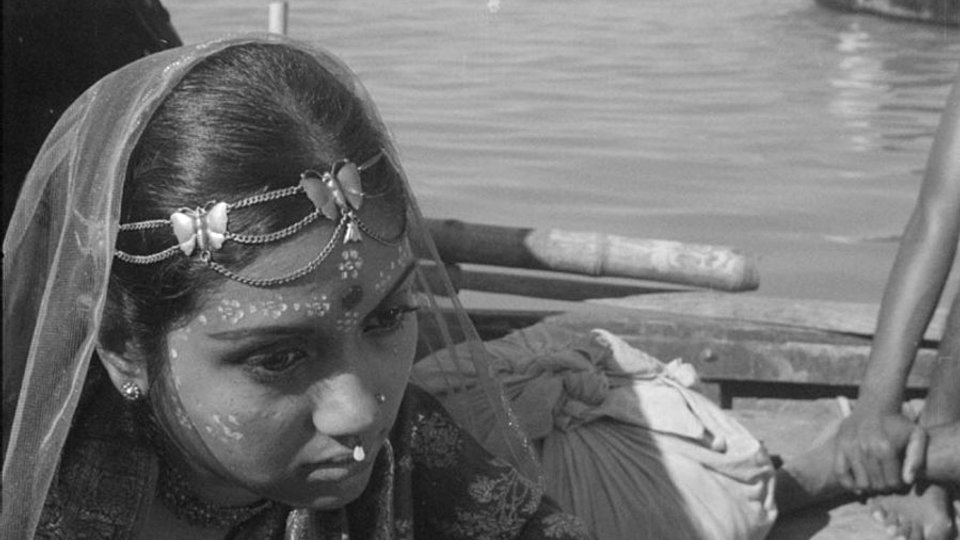 6. A River Called Titas (1973, India / Bangladesh) // Ritwik Ghatak
If you were eighteen years old, growing up in New Delhi, a student of cinema, a cinephile or a plain film snob, it was given that you would swoon over the film-maker Ritwik Ghatak and spend endless hours in the Delhi University canteen discussing his films, his alcoholism, and his eventual death from Tuberculosis. An 'avant garde' Writer and Director, Ghatak had caught the imagination of many of us who carried Mao's Red Book' and quoted liberally from it (in English) at the drop of a hat. After all, didn't Ghatak (a card carrying Communist) film the extreme poverty and the cultural extinction of Bengal by Imperialism? Because of the political 'din' surrounding much of Ghatak's work, ironically the work itself, as opposed to the man's personality and politics, got neglected by the legion of his die-hard fans (me included!). It was only years later when I saw his epic, A River Called Titas, that I swooned for totally different reasons. The film is a work of pure genius. A passionate elegy for a dying culture, it moved me profoundly, and continues to haunt me to this day. Based on a novel by the Bengali author Advaita Barman and adapted for the screen by Ghatak, A River Called Titas, tells the raw and powerful story of a dying river and a dying culture. –Deepa Mehta, May 2010
---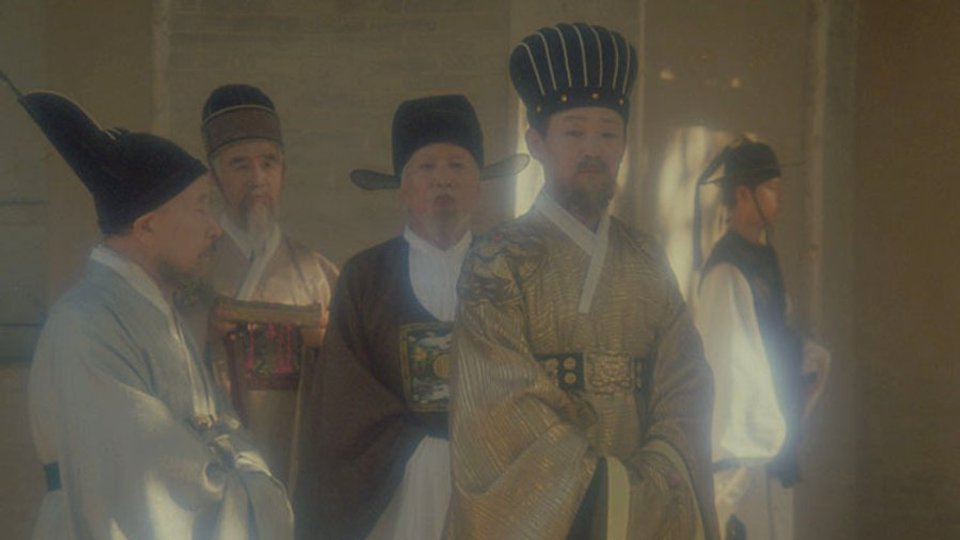 7. Revenge (1989, USSR) // Ermek Shinarbaev
In a rage, a teacher murders a boy. Another boy is bred, for one sole purpose: to avenge his brother's death. Kazakh master Ermek Shinarbaev's close collaboration with the Korean-Russian writer Anatoli Kim yielded three great films, the most remarkable of which is this beautiful, profoundly unsettling film. A true odyssey, geographically and psychologically. One of the greatest films to emerge from the Kazakh New Wave, and one of the toughest.
(Kent Jones, May 2010)
---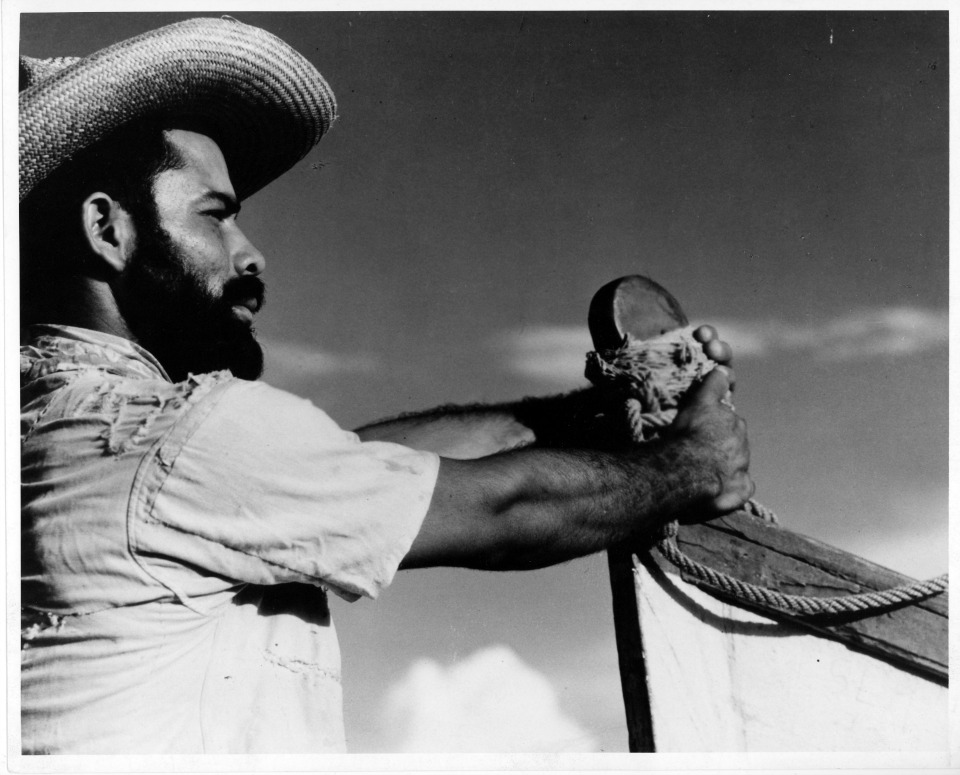 8. Redes (1936, Mexico) // Fred Zinnemann, Emilio Gomez Muriel
The film – the first (and last) of its kind – was expected to play a small part in the Government's plan to educate millions of illiterate citizens throughout the enormous country and bring them out of their isolation. […] The picture was to be made for the Federal Department of Fine Arts, headed by composer Carlos Chávez. The producer would be Paul Strand. […] We had recruited practically all 'actors' from among the local fishermen, who needed to do no more than be themselves. They were splendid and loyal friends, and working with them was a joy. In addition to acting, they carried all the equipment, rowed the boats and did a multitude of other jobs, earning more money than ever before – forty-five cents per day, per man – and enjoying themselves hugely. […] I'm told that some years later the Nazis found the negative in Paris and burned it. A few prints still exist. –Fred Zinnemann