One of the director's most well received films is finally getting its theatrical debut on May 17, and in honor of the release of Noah Baumbach's latest film, a few things from the picture, entitled Frances Ha, have arrived online.
Bowing to massive approval at this past year's TIFF, Baumbach's film has been nabbed by IFC, and stars Greta Gerwig as a dancer in Brooklyn trying to get her life on track after her graduation. Shot in black and white, a clip and poster have arrived for the film, which itself is one of this year's most anticipated films.
The clip mentioned is relatively short, clocking in at less than 30 seconds, but it's a beautifully shot segment, and the poster that follows it is a breathtaking piece of artwork. The film being so well received makes it an interesting IFC release, as it's hard to imagine anyone but Criterion jumping on this film for a home video release. Yes, that's months and months down the line, but we here at The CriterionCast are nothing if not Criterion prognosticators with a penchant for making assumptions. That's just what we do.
We will certainly have more surrounding this picture as it arrives.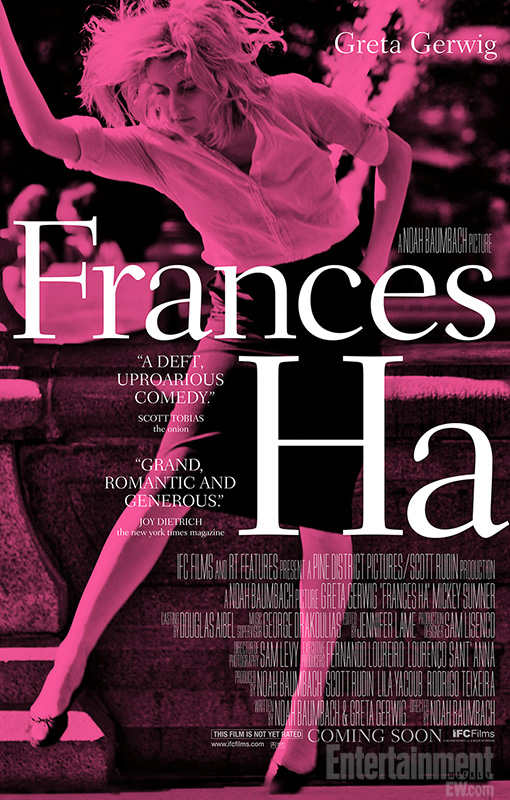 Source EW / The Playlist