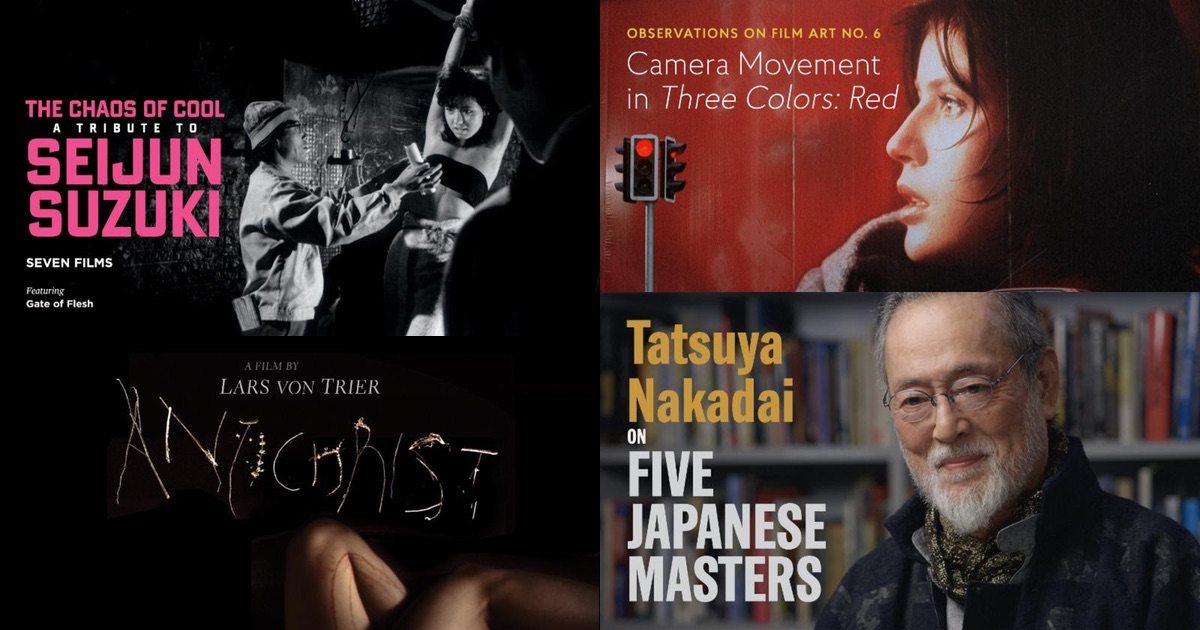 Each month, the fine folks at FilmStruck and the Criterion Collection spend countless hours crafting their channels to highlight the many different types of films that they have in their streaming library. This April will feature an exciting assortment of films, as noted below.
To sign up for a free two-week trial here.
---
Monday, April 3
The Chaos of Cool: A Tribute to Seijun Suzuki
In February, cinema lost an icon of excess, Seijun Suzuki, the Japanese master who took the art of the B movie to sublime new heights with his deliriously inventive approach to narrative and visual style. This series showcases seven of the New Wave renegade's works from his career breakthrough in the sixties: Take Aim at the Police Van (1960), an off-kilter whodunit; Youth of the Beast (1963), an explosive yakuza thriller; Gate of Flesh (1964), a pulpy social critique; Story of a Prostitute (1965), a tragic romance; Tokyo Drifter (1966), a trippy gangster drama; Fighting Elegy (1966), a takedown of violent machismo; and Branded to Kill (1967), a masterpiece that pushes Suzuki's pop-art aesthetic to eye-popping extremes.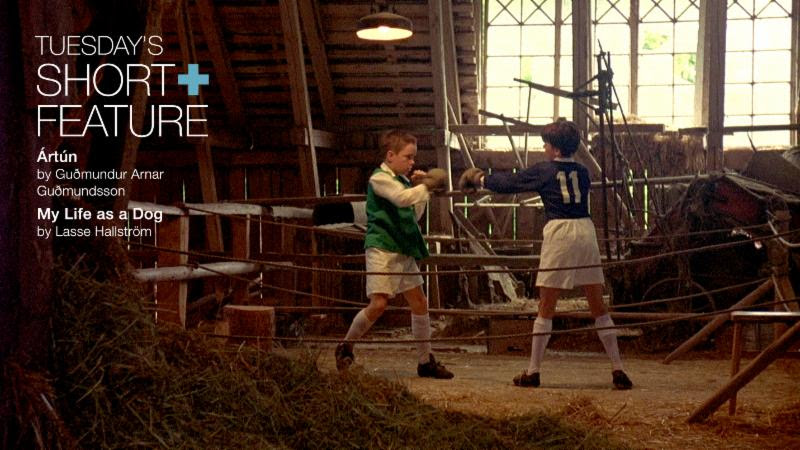 Tuesday, April 4
Tuesday's Short + Feature: Ártún* and My Life as a Dog
The struggles of youth take the spotlight in this week's Short + Feature, which pairs Swedish director Lasse Hallström's 1985 international breakthrough, the Oscar-nominated My Life as a Dog, with Icelandic director Guðmundur Arnar Guðmundsson's 2014 festival favorite Ártún, a coming-of-age tale that captures the experiences of a young village boy who sets off for the city on a quest for his first kiss.
*Premiering on the Channel this month.
Wednesday, April 5
The Spirit of the Beehive: Criterion Collection Edition #351
One of the most beloved works of Spanish cinema, Victor Erice's 1973 fable obliquely chronicles the horrors of the Franco regime through the eyes of a child living in a Castilian village. Watch this captivating masterpiece alongside all of the edition's supplemental features, including The Footprints of a Spirit, a documentary featuring Erice, producer Elías Querejeta, coscreenwriter Ángel Fernández-Santos, and actor Ana Torrent.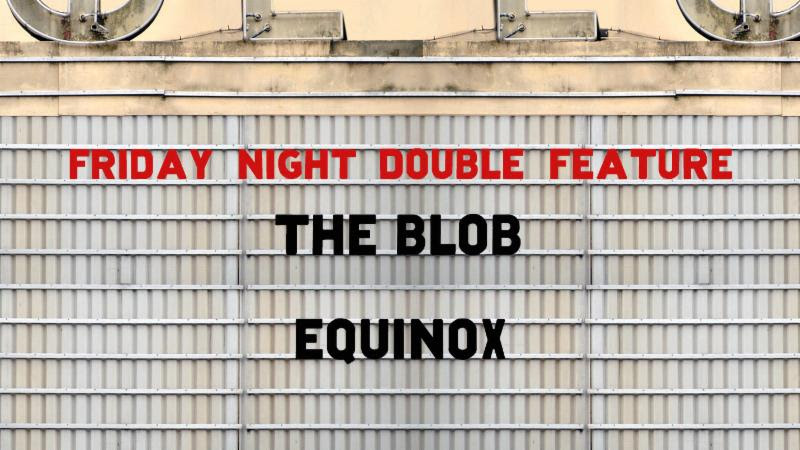 Friday, April 7
Friday Night Double Feature: The Blob and Equinox
In memory of the great producer and distributor Jack H. Harris, who passed away this month, we're serving up two B-movie classics from his filmography: Irvin S. Yeaworth Jr.'s 1958 The Blob, a sci-fi slime fest in which Steve McQueen plays a young rebel who warns his town of an outer-space invasion, and Jack Woods's 1970 Equinox, a low-budget creature feature that centers on a group of teens who discover an ancient tome that reveals an evil realm parallel to the human world.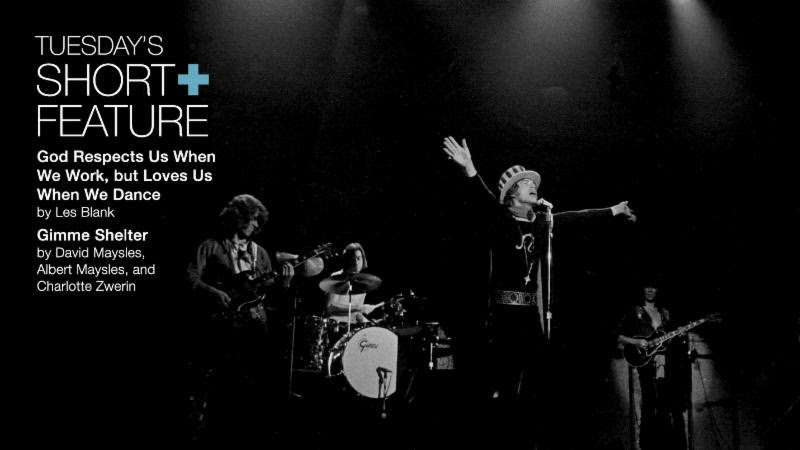 Tuesday, April 11
Tuesday's Short + Feature: God Respects Us When We Work, but Loves Us When We Dance* and Gimme Shelter
Get ready for Resurrection Sunday with two divergent perspectives on the free-love era. Les Blank's 1968 short film God Respects Us When We Work, but Loves Us When We Dance captures a historic 1967 Easter love-in that took place in Los Angeles. Direct cinema pioneers David Maysles, Albert Maysles, and Charlotte Zwerin's 1970 Gimme Shelter bears witness to a notoriously violent Rolling Stones concert, during which Mick Jagger was forced to demand the chaotic crowd to "cool out" to the strains of "Sympathy for the Devil."
*Premiering on the Channel this month.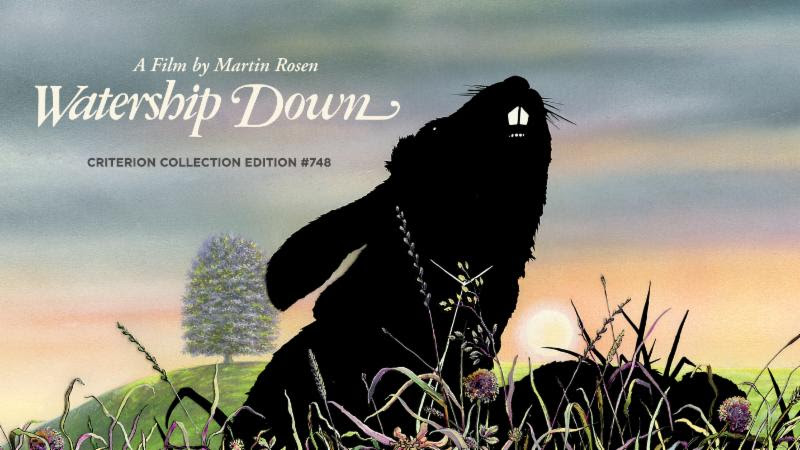 Wednesday, April 12
Watership Down: Criterion Collection Edition #748
Take a trip down the rabbit hole with the 1978 Watership Down, Martin Rosen's visually astonishing adaptation of British writer Richard Adams's dystopian novel. A haunting war allegory about a community of rabbits under attack by the forces of modernity, this gorgeous masterpiece of hand-drawn animation is presented alongside a 2005 featurette about the film's aesthetic, an interview with Guillermo del Toro, and other special features.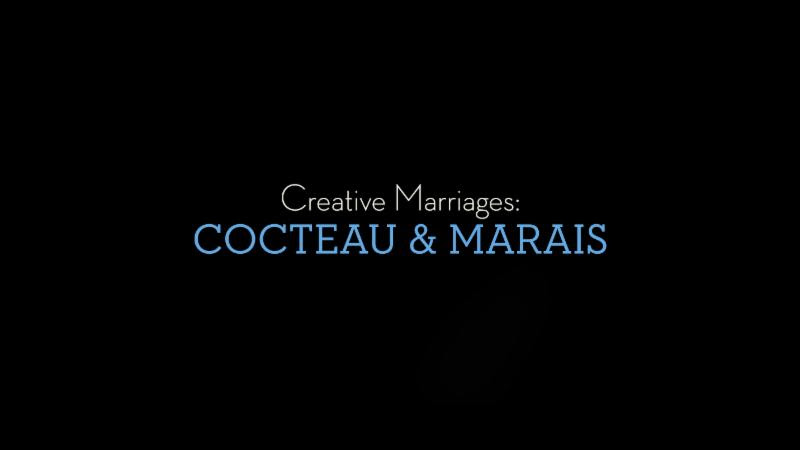 Thursday, April 13
Creative Marriages: Jean Cocteau and Jean Marais
The third installment in our Creative Marriages series whisks viewers away to fantastical realms, focusing on the collaboration between filmmaker and writer Jean Cocteau and his longtime muse and lover, actor Jean Marais, who helped bring the director's exquisite dream worlds to life. Watch their timeless classics Beauty and the Beast (1946) and Orpheus (1950) with an introduction by critic and programmer Michael Sragow, then check out our previous Creative Marriages programs highlighting Federico Fellini and Giulietta Masina, and Roger Vadim and Brigitte Bardot.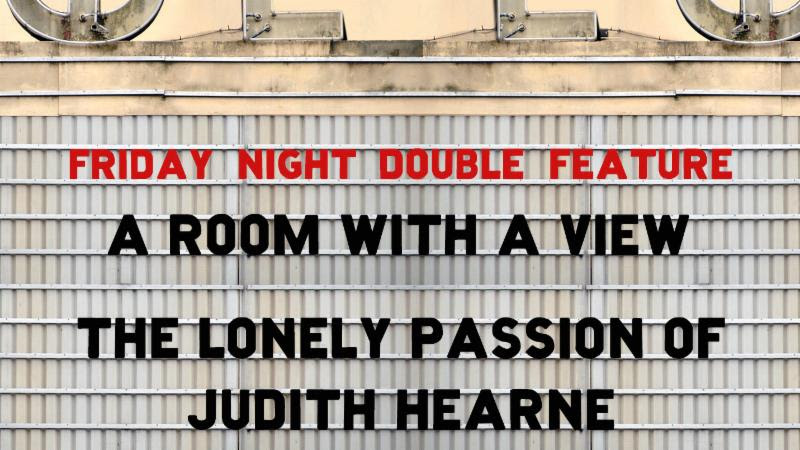 Friday, April 14
Friday Night Double Feature: A Room with a View and The Lonely Passion of Judith Hearne
This week's double bill pairs two exquisitely wrought period pieces, both of which boast scenes of piano playing, characteristically excellent performances by Dame Maggie Smith, and strong literary pedigrees: the Merchant Ivory romance A Room with a View (1986) adapts E. M. Forster, while Jack Clayton's Ireland-set tragedy The Lonely Passion of Judith Hearne (1987) is based on a 1955 novel by Brian Moore.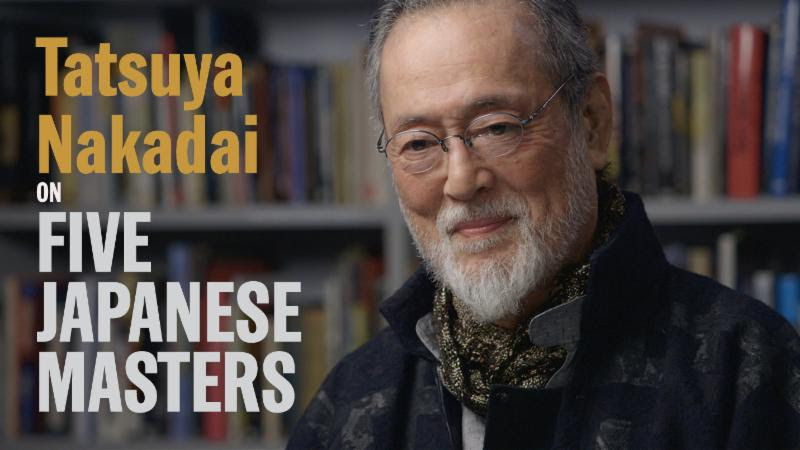 Monday, April 17
Tatsuya Nakadai on Five Japanese Masters
Japanese icon Tatsuya Nakadai stopped by Criterion to discuss his storied career, sharing some of the lessons he learned from working with luminaries Akira Kurosawa, Mikio Naruse, Masaki Kobayashi, Kihachi Okamoto, and Hiroshi Teshigahara. Alongside the interview, we present a genre-hopping selection of films that feature his most pivotal roles: Kurosawa's Seven Samurai (1954), Yojimbo (1961), and Sanjuro (1962), Kobayashi's Black River (1956), The Human Condition (1959), and Harakiri (1962), Okamoto's The Sword of Doom (1966), and Naruse's When a Woman Ascends the Stairs (1960).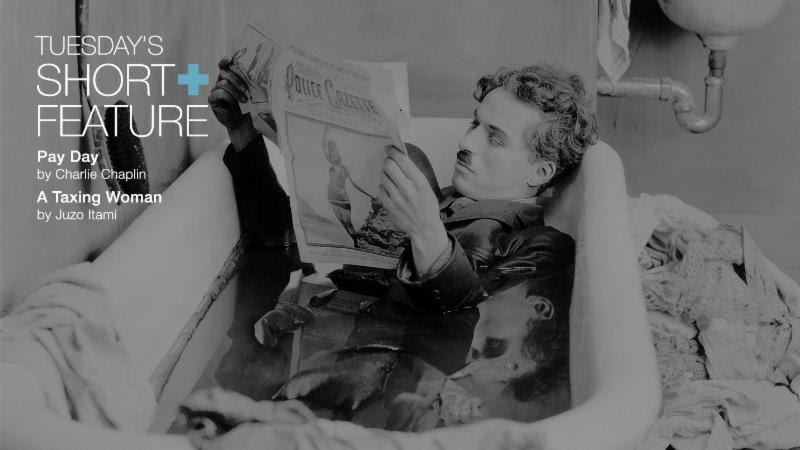 Tuesday, April 18
Tuesday's Short + Feature: Pay Day and A Taxing Woman
On the heels of Tax Day, this week's Short + Feature pairs two playful films that follow the money: Charlie Chaplin's 1922 Pay Day, a silent short about the wage-related bickering of a bricklayer and his wife, and Juzo Itami's 1987 A Taxing Woman, a tax-collector comedy that the Tampopo director was inspired to make after joining a higher tax bracket himself.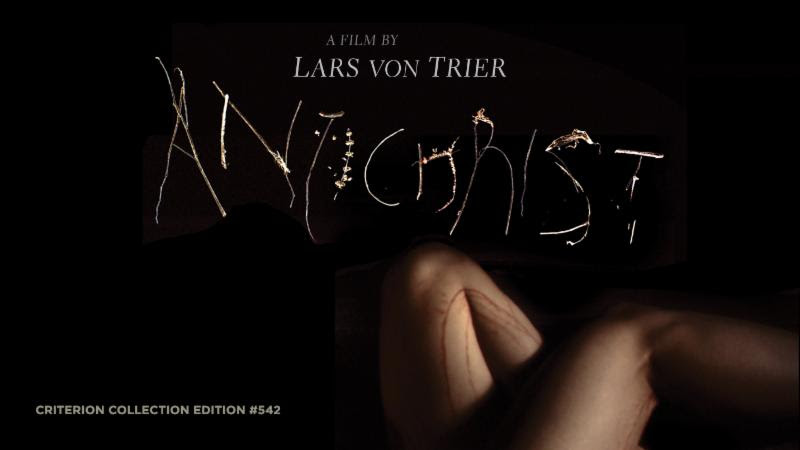 Wednesday, April 19
Antichrist*: Criterion Collection Edition #542
Take in Lars von Trier's Antichrist in all its controversial glory, as the graphic psychodrama arrives on the Channel with the complete supplements from the edition, including several behind-the-scenes videos and a documentary on the film's now-legendary premiere at Cannes.
*Premiering on the Channel this month.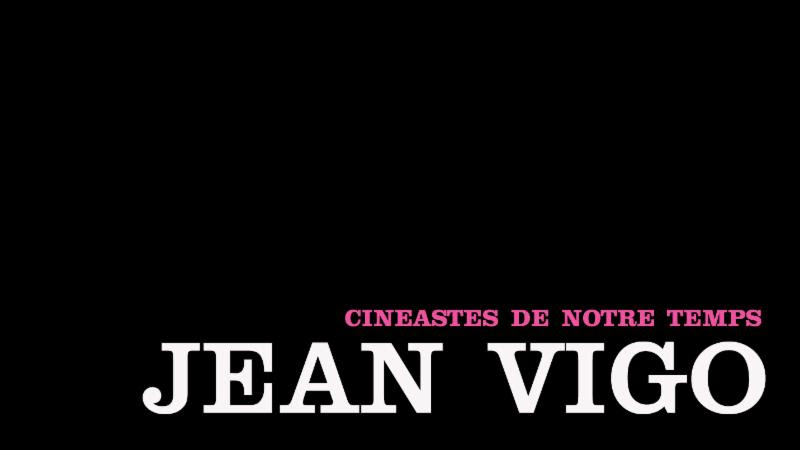 Thursday, April 20
Cinéastes de notre temps: Jean Vigo
As part of our ongoing presentation of episodes from Cinéastes de notre temps (1964-72), a French television series that profiled filmmakers from around the world, we're spotlighting one of the show's first installments. In this 1964 documentary, French New Wave director Jacques Rozier chronicles the life of one of cinema's great enfants terribles, Jean Vigo, who died of tuberculosis at the age of twenty-nine after making just a handful of films, including the redoubtable masterpiece L'Atalante (1934). Compiling interviews with a variety of friends and collaborators of Vigo's, this program attests to the rebellious and poetic spirit the director brought to his work.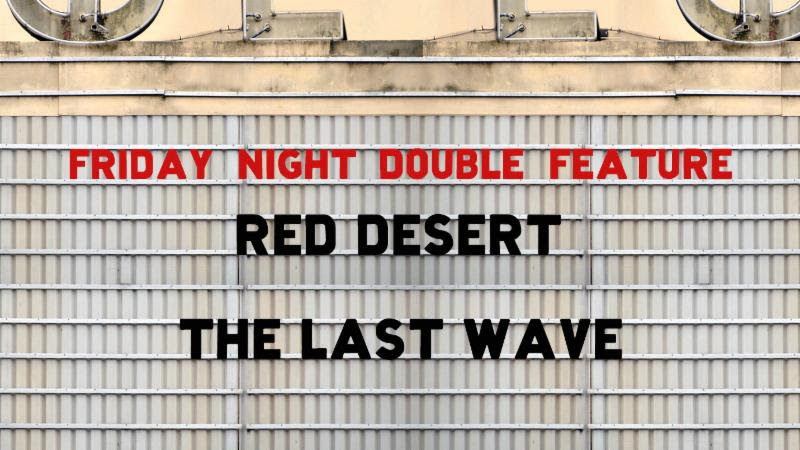 Friday, April 21
Friday Night Double Feature: Red Desert and The Last Wave
Environmental threats hang over these two atmospheric mood pieces, featured on the Channel just in time for Earth Day. Antonioni's first color film evokes the creeping malaise that comes with industrialization, while the apocalypse itself looms nigh in Peter Weir's beguiling mystery, a dreamlike investigation of the fissures between colonial and aboriginal Australia.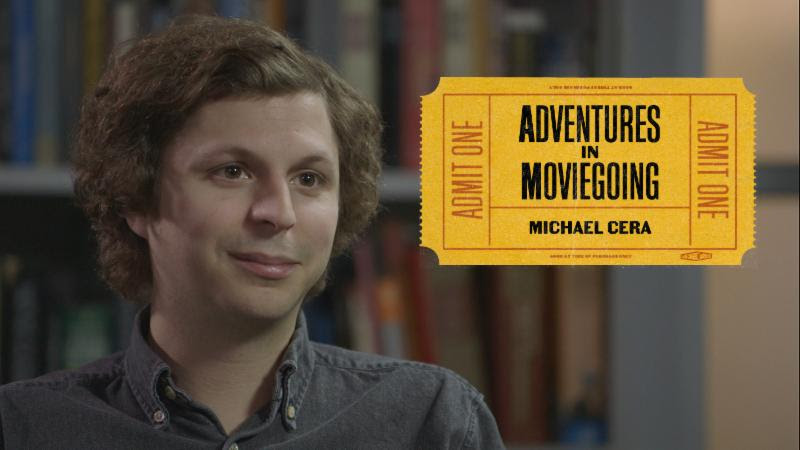 Monday, April 24
Adventures in Moviegoing with Michael Cera
In the latest installment of our Adventures in Moviegoing series, the star of Juno, Superbad, and Scott Pilgrim vs. the World stops by our office to tell us how he became a cinephile and to share some of his favorite films, including Rainer Werner Fassbinder's Fox and His Friends (1975) and Nagisa Oshima's Empire of Passion (1978). Past contributors to the series include Bill Hader, Jonathan Lethem, Mary Karr, and Roger Corman.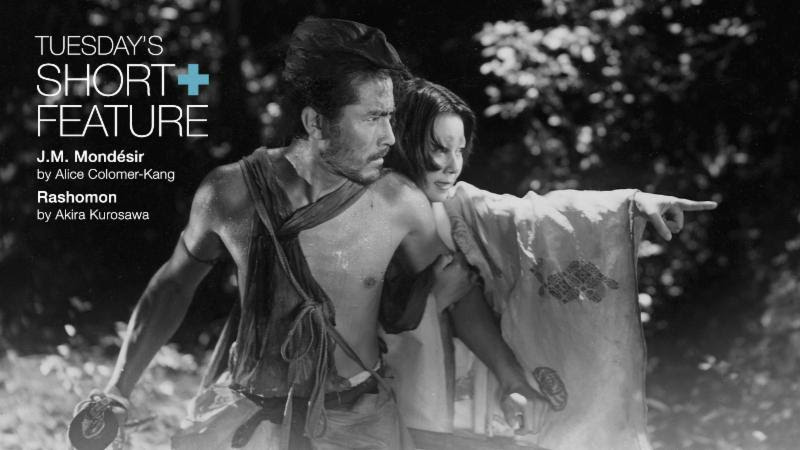 Tuesday, April 25
Tuesday's Short + Feature: J. M. Mondésir* and Rashomon
It's all about point of view in this week's Short + Feature, which pairs Akira Kurosawa's 1950 psychological thriller Rashomon with the 2012 French short J. M. Mondésir, about a man who dies after an encounter with the police. Taking a cue from Kurosawa's hallowed classic, writer-director Alice Colomer-Kang examines the elusive nature of truth and interpretation by telling her story from multiple perspectives.
*Premiering on the Channel this month.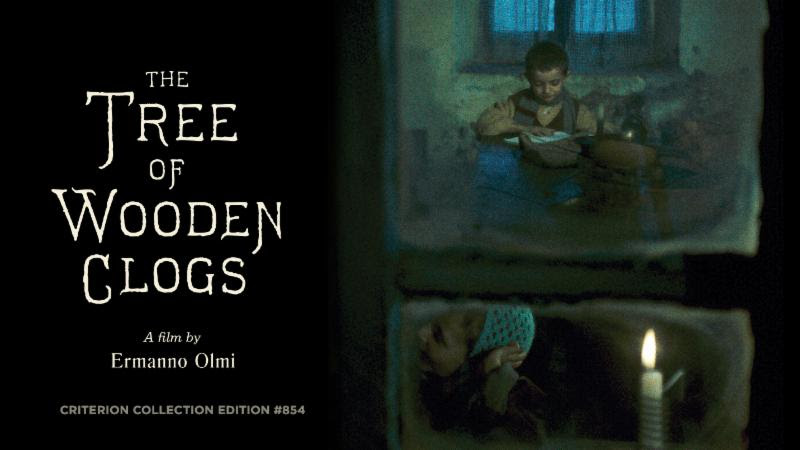 Wednesday, April 26
The Tree of Wooden Clogs*: Criterion Collection Edition #854
Director Ermanno Olmi (Il posto) evokes the rhythms of a bygone way of life in this 1978 Palme d'Or winner, tracing the lives and labors of northern Italian peasants through the seasons. This newly restored masterpiece makes its debut on the Channel complete with all of the special features that appear on its recently released disc edition, including a television program that pays a visit to the farm where the film was shot and an introduction by Mike Leigh, whose own films reflect the naturalistic rigor of Olmi's craft.
*Premiering on the Channel this month.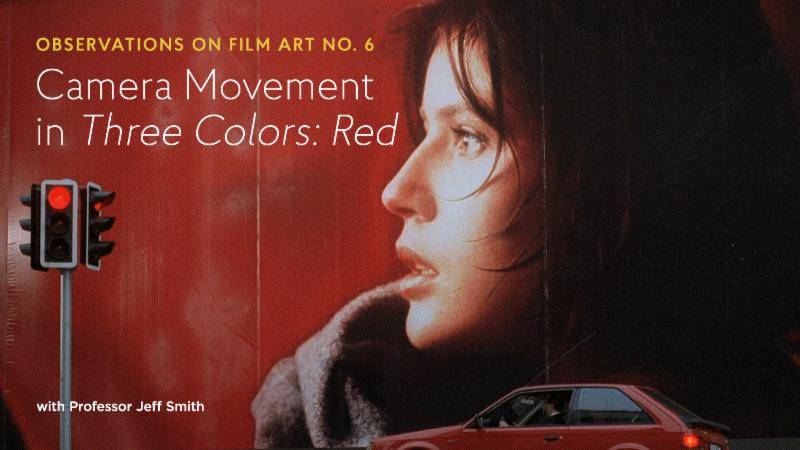 Thursday, April 27
Observations on Film Art No. 6: Camera Movement in Three Colors: Red
In our ongoing, Channel-exclusive series Observations on Film Art, film scholars David Bordwell, Kristin Thompson, and Jeff Smith explore the nuts and bolts of cinematic style through individual works by great auteurs. In the latest episode, Smith walks us through the eerie metaphysics of Three Colors: Red, demonstrating how director Krzysztof Kieślowski uses camera movements to establish mysterious connections between two characters who are largely unaware of each other. Previous entries in this series have examined topics like Sanshiro Sugata's lightning-fast editing and Abbas Kiarostami's evocative use of landscape.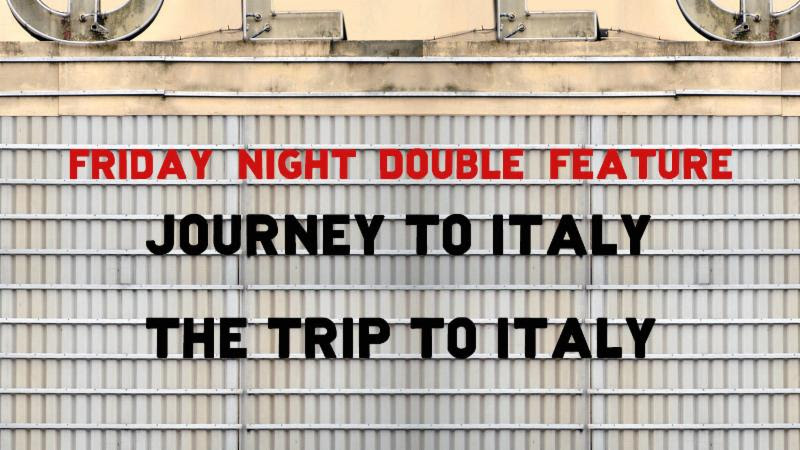 Friday, April 28
Friday Night Double Feature: Journey to Italy and The Trip to Italy*
Roberto Rossellini's existential voyage through the Neapolitan countryside is one of cinema's great portraits of a marriage in crisis, starring George Sanders and the director's own wife, Ingrid Bergman. The Trip to Italy finds another longtime duo arguing its way through a scenic vacation, though Steve Coogan and Rob Brydon punctuate their squabbles with considerably more celebrity impersonations.
*Premiering on the Channel this month.
The Trip to Italy: limited engagement, ends October 7.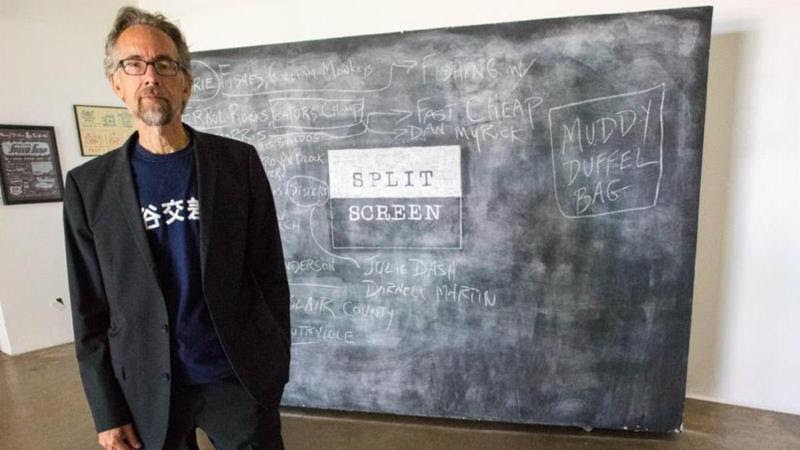 Saturday, April 29
Split Screen Season Four
Your wild ride through the indie film world-by filmmakers, for everyone. From 1997 to 2001, producer and author John Pierson and his band of cinephiles roved the U.S., seeking pockets of movie madness for this irreverent, sixty-episode IFC series. The result is an indispensible portrait of the American independent film scene at the turn of the millennium. Seasons one through three are already on the Channel, and this month, we debut season four!
---
Complete list of films premiering on the Criterion Channel this month:
April 4
Ártún, Guðmundur Arnar Guðmundsson, 2014
April 7
An Eastern Westerner, Hal Roach, 1920
Bumping into Broadway, Hal Roach, 1919
Girl Shy, Fred C. Newmeyer and Sam Taylor, 1924
High and Dizzy, Hal Roach, 1920
Welcome Danger, Clyde Bruckman, 1929
The Party, Blake Edwards, 1968 (limited engagement, ends October 6)
April 11
God Respects Us When We Work, but Loves Us When We Dance, Les Blank, 1968
April 14
Cartesius, Roberto Rossellini, 1974
The Age of the Medici, Roberto Rossellini, 1973
The Flowers of St. Francis, Roberto Rossellini, 1950
April 19
Antichrist, Lars von Trier, 2009
April 21
Leningrad Cowboys Go America, Aki Kaurismäki, 1989
Leningrad Cowboys Meet Moses, Aki Kaurismäki, 1994
L.A. Woman, Aki Kaurismäki, 1987
Rocky VI, Aki Kaurismäki, 1986
These Boots, Aki Kaurismäki, 1993
Those Were the Days, Aki Kaurismäki, 1992
Thru the Wire, Aki Kaurismäki, 1987
Ivan the Terrible, Part I, Sergei Eisenstein, 1944
Ivan the Terrible, Part II, Sergei Eisenstein, 1958
Toni, Jean Renoir, 1935
April 25
J. M. Mondésir, Alice Colomer-Kang, 2012
April 26
The Tree of Wooden Clogs, Ermanno Olmi, 1978
April 28
Wedding Rehearsal, Alexander Korda, 1932
The Private Life of Don Juan, Alexander Korda, 1934
An Ideal Husband, Alexander Korda, 1947
The Rise of Catherine the Great, Paul Czinner, 1934
The Trip to Italy, Michael Winterbottom, 2014 (limited engagement, ends October 27)