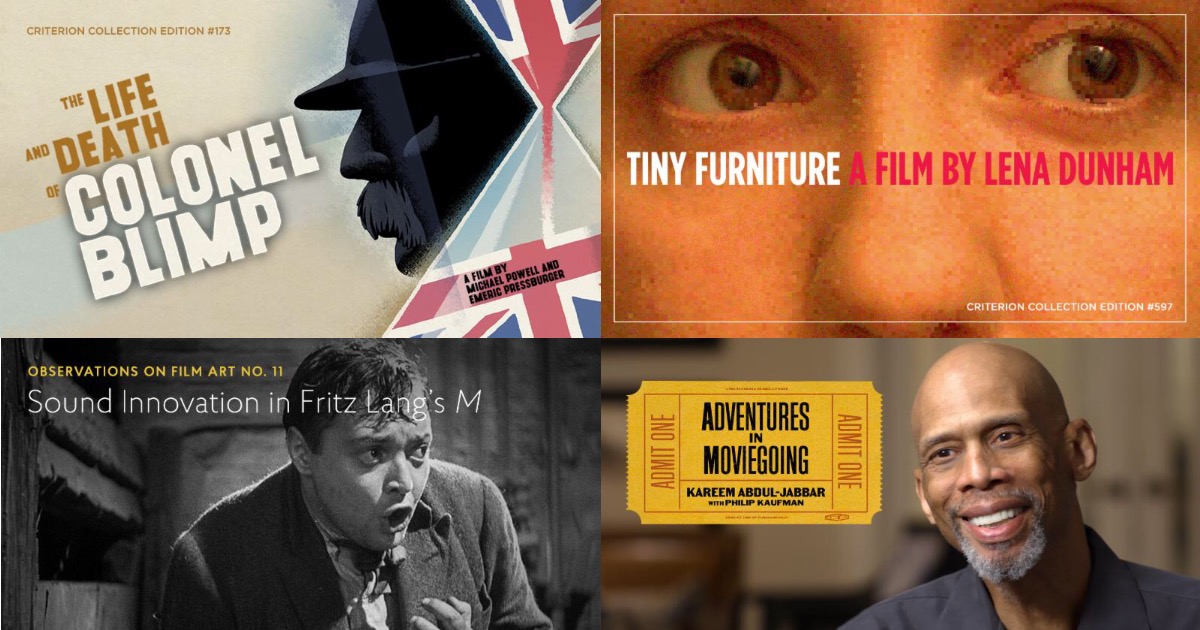 Each month, the fine folks at FilmStruck and the Criterion Collection spend countless hours crafting their channels to highlight the many different types of films that they have in their streaming library. This August will feature an exciting assortment of films, as noted below.
To sign up for a free two-week trial here.
Friday, September 1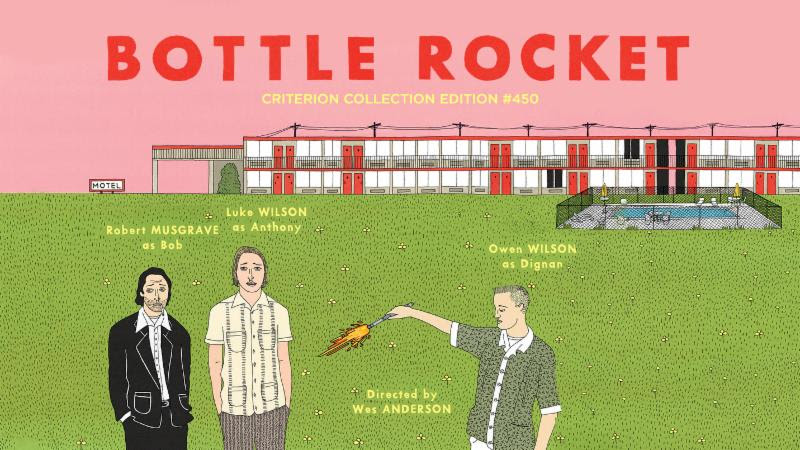 Bottle Rocket*: Criterion Collection Edition #450
Limited Engagement ends September 30
Wes Anderson first conjured his lovingly detailed, slightly surreal cinematic vision in this charming, hilarious, affectionate look at the folly of dreamers, shot against the radiant backdrops of the American Southwest. Best friends Anthony (Luke Wilson), Dignan (Owen Wilson, also the film's cowriter), and Bob (Robert Musgrave) stage a wildly complex, mildly successful robbery of a small bookstore, then go "on the lam," meeting a local thief extraordinaire (James Caan) along the way. SUPPLEMENTAL FEATURES: a documentary on the making of the film, a commentary by Anderson and Owen Wilson, and Anderson's 1992 short film that inspired the feature.
*Premiering on the Channel this month.
Friday, September 1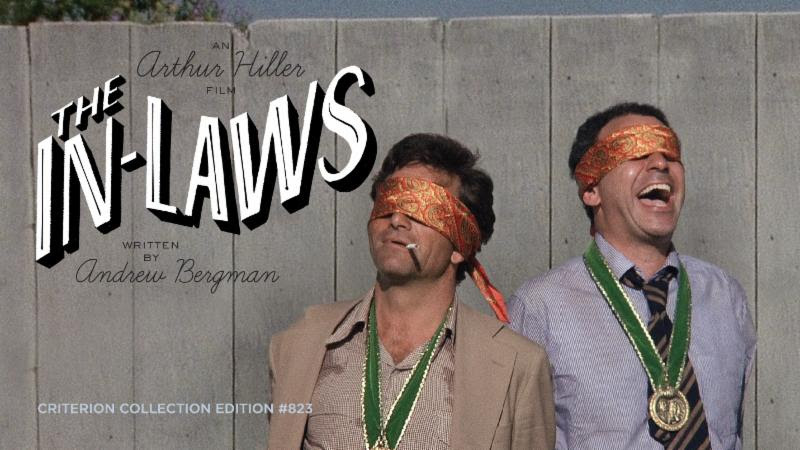 The In-Laws*: Criterion Collection Edition #823
Limited Engagement ends September 30
Peter Falk and Alan Arkin make for a hilarious dream team in director Arthur Hiller's beloved sidesplitter. Fueled by elaborate stunt work and the laconic, naturalistic charms of its two stars, The In-Laws may at first seem like a generic meet-the-parents comedy, as Arkin's mild-mannered dentist suspiciously eyes Falk's volatile mystery man, whose son is engaged to his daughter. But soon, through a series of events too serpentine and surprising to spoil, the two men are brought together by a dangerous mission that takes them from suburban New Jersey to Honduras. SUPPLEMENTAL FEATURES: audio commentary from 2003 featuring Hiller, Arkin, and Falk, along with screenwriter Andrew Bergman; an interview with Arkin; and In Support of "The In-Laws," an interview program featuring actors Ed Begley Jr., Nancy Dussault, James Hong, and David Paymer.
*Premiering on the Channel this month.
Friday, September 1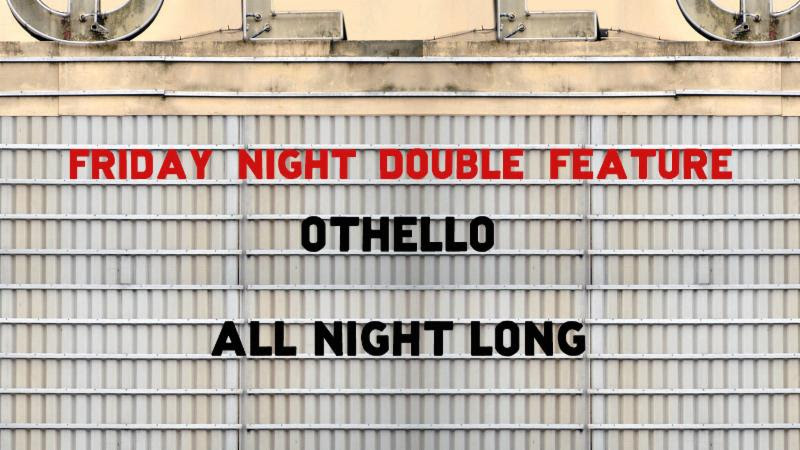 Friday Night Double Feature: Othello and All Night Long
"O beware, my lord, of jealousy": two audacious films inspired by Shakespeare's tragedy of envy, rage, and race. Shot over the course of three years in Italy and Morocco, Orson Welles's Othello is one of the most visually stunning adaptations of the Bard, as well as a testament to the stubbornly independent filmmaker's willingness to pursue his vision to the ends of the earth. Basil Dearden's All Night Long, a simmering chamber drama featuring on-screen appearances by jazz legends like Charles Mingus and Dave Brubeck, puts a modern spin on the play, transplanting the setup to an eventful evening in a London club where an interracial couple find their bond tested by a jealous drummer.
Monday, September 4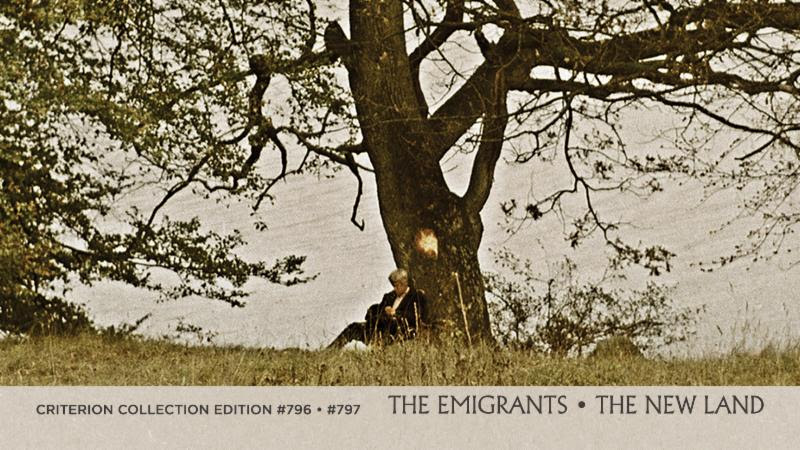 The Emigrants/The New Land: Criterion Collection Edition #796/797
Perhaps the greatest screen drama about the settling of America, this monumental mid-nineteenth-century epic from Jan Troell charts, over the course of two films, a Swedish farming family's efforts to put down roots in this beautiful but forbidding new world. Max von Sydow and Liv Ullmann give remarkably authentic performances as a couple who meet with one physical and emotional trial after another on their arduous journey. SUPPLEMENTAL FEATURES: a conversation between Troell and film scholar Peter Cowie; an interview with Ullmann; and To Paint with Pictures, an hour-long documentary on the making of the films featuring archival footage and interviews with the cast and crew.
Tuesday, September 5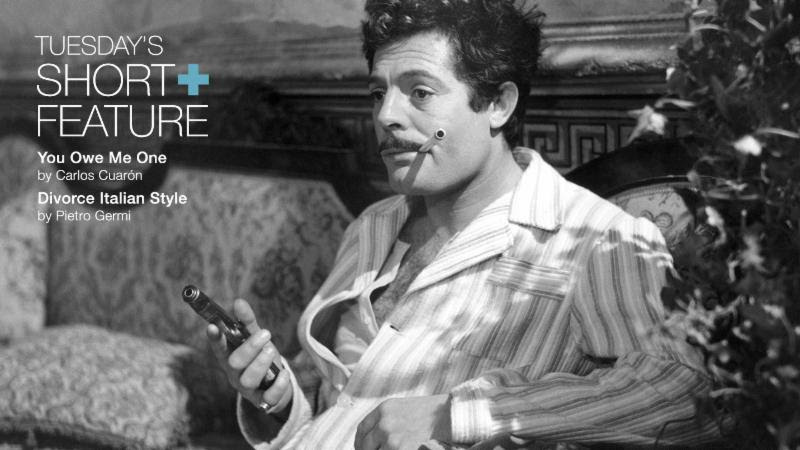 Tuesday's Short + Feature: You Owe Me One and Divorce Italian Style
This week we're serving up two ribald farces with satirical bite. First up, Carlos Cuarón (who cowrote Y tu mamá también with his brother, Alfonso) peeks behind the closed doors of a bourgeois family to uncover a game of musical beds. Then, in Pietro Germi's Oscar-winning study of male chauvinism, a Sicilian baron (Marcello Mastroianni) plots to kill his wife (Daniela Rocca) and bed his nubile young cousin (Stefania Sandrelli). Cutting his irresistible screen presence down to a pathetic size even as he charms the audience into complicity, Mastroianni delivers one of his most unforgettable performances in this murderously funny black comedy.
Wednesday, September 6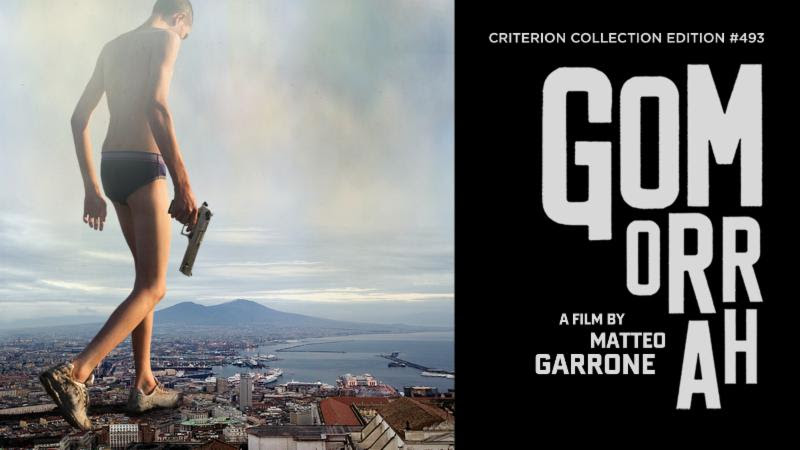 Gomorrah*: Criterion Collection Edition #493
One of cinema's most authentic depictions of organized crime, this tour de force about contemporary gangsterdom adapts undercover Italian reporter Roberto Saviano's best-selling exposé of Naples' Mafia underworld. Interweaving five disparate tales, the film follows men and children caught up in a corrupt system that extends from the housing projects to the world of haute couture. Imbued with an exquisite detachment interrupted by bursts of violence, Gomorrah is a shattering, socially engaged true-crime story from a major voice in contemporary Italian cinema. SUPPLEMENTAL FEATURES: interviews with Garrone, Saviano, and actor Tony Servillo; a 60-minute documentary on the making of Gomorrah; and deleted scenes.
*Premiering on the Channel this month.
Thursday, September 7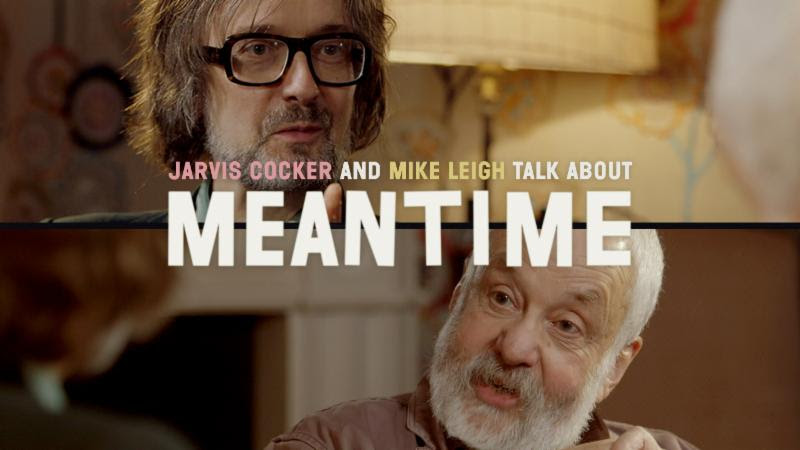 Jarvis Cocker and Mike Leigh Talk About Meantime
The beloved singer-songwriter behind the band Pulp sits down with British master Mike Leigh to discuss his 1984 breakout film Meantime, an unrelenting, often blisteringly funny look at life on the dole in Thatcher's England. Featuring scene-stealing performances by Tim Roth and Gary Oldman in two of their earliest screen roles, the film emerged out of a wave of provocative British television that crested in the 1980s, one of several subjects that the director discusses in depth in this interview. ACCOMPANIED BY: the complete edition of Mike Leigh's Meantime.
Friday, September 8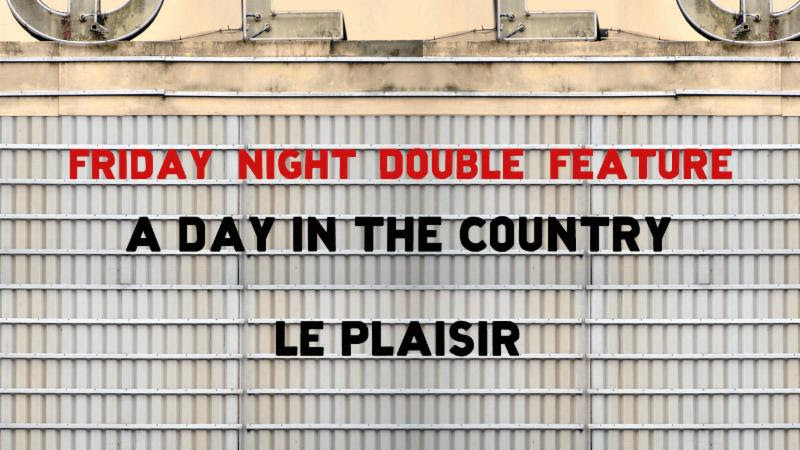 Friday Night Double Feature: A Day in the Country and Le plaisir
Escape into the world of French writer Guy de Maupassant with two films adapted from his work. Jean Renoir's lyrical 1936 idyll A Day in the Country follows a series of romantic encounters during a family picnic along the Seine one summer afternoon. Max Ophuls's 1952 belle epoque vision Le plaisir, a star-studded showcase for the likes of Jean Gabin and Simone Simon, brings a tender sophistication to three Maupassant stories that hinge on the ironies of life and romance.
Monday, September 11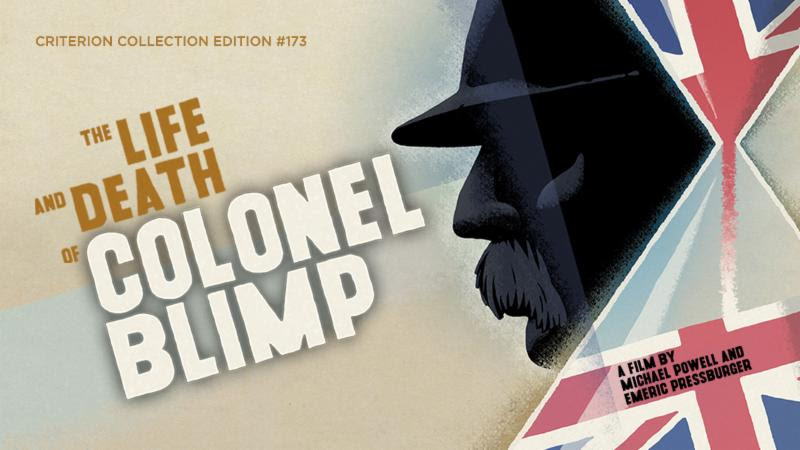 The Life and Death of Colonel Blimp: Criterion Collection Edition #173
Considered by many to be the finest British film ever made, this stirring, satirical drama by Michael Powell and Emeric Pressburger stars Roger Livesey as a general who barely survives four decades of tumultuous British history (from 1902 to 1942), only to see the world change irrevocably before his eyes. With performances by Anton Walbrook and Deborah Kerr, Colonel Blimp is an incomparable film about war, love, aging, and obsolescence, shot in gorgeous Technicolor. SUPPLEMENTAL FEATURES: a video introduction and restoration demonstration hosted by Martin Scorsese, the 2000 documentary A Profile of "The Life and Death of Colonel Blimp," and an interview with editor Thelma Schoonmaker Powell.
Tuesday, September 12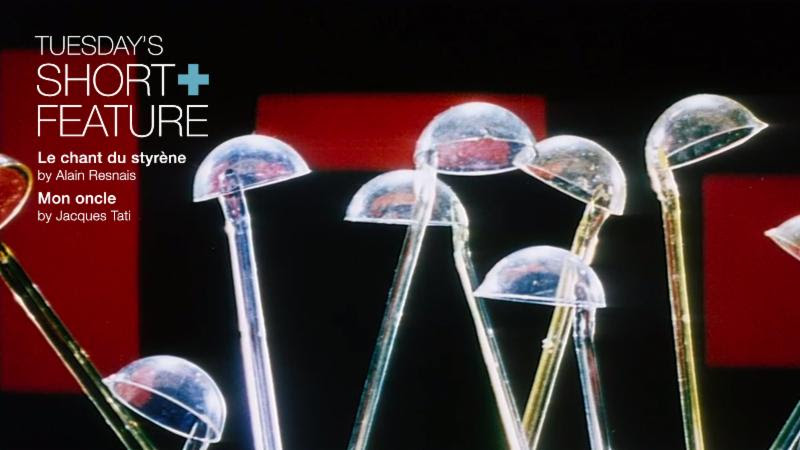 Tuesday's Short + Feature: Le chant du styrène and Mon oncle
Two titans of French cinema take a walk on the synthetic side of modern society. Poetic visionary Alain Resnais pays a visit to a polystyrene factory in his 1959 short Le chant du styrène, while comedy genius Jacques Tati makes his first leap into color with the Oscar-winning Mon oncle, in which his old-fashioned alter ego Monsieur Hulot finds himself utterly bemused by the plastic hose factory where he gets a job.
Wednesday, September 13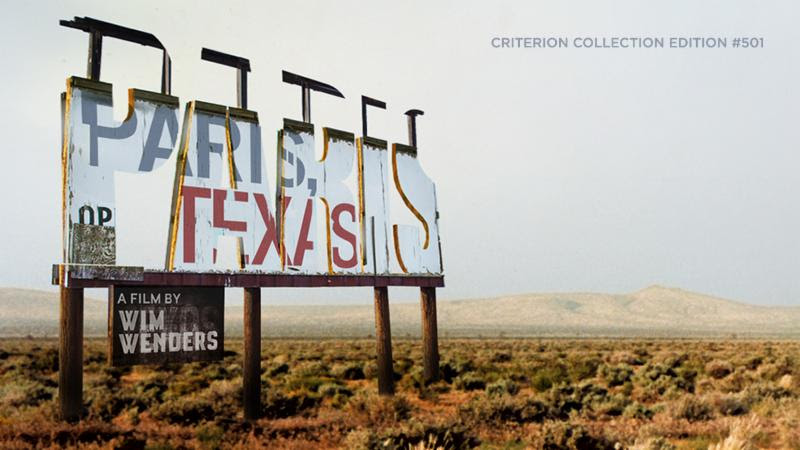 Paris, Texas: Criterion Collection Edition #501
New German Cinema pioneer Wim Wenders brings his keen eye for landscape to the American Southwest in this moving character study written by the late, great playwright Sam Shepard. A powerful statement on codes of masculinity and the myth of the American family, the film follows a nearly mute drifter (a magnificent Harry Dean Stanton, whose face is a landscape all its own) as he tries to reconnect with his young son, living with his brother (Dean Stockwell) in Los Angeles, and his missing wife (Nastassja Kinski). SUPPLEMENTAL FEATURES: excerpts from a 1990 documentary on Wenders, featuring interviews with Wenders, cinematographer Robby Müller, composer Ry Cooder, Stanton, and more; interviews with filmmakers Allison Anders and Claire Denis; "Wim Wenders Hollywood April '84," a segment from the French television program Cinéma cinémas, showing Wenders and Cooder at work on the score; deleted scenes; and Super 8 home movies.
Thursday, September 14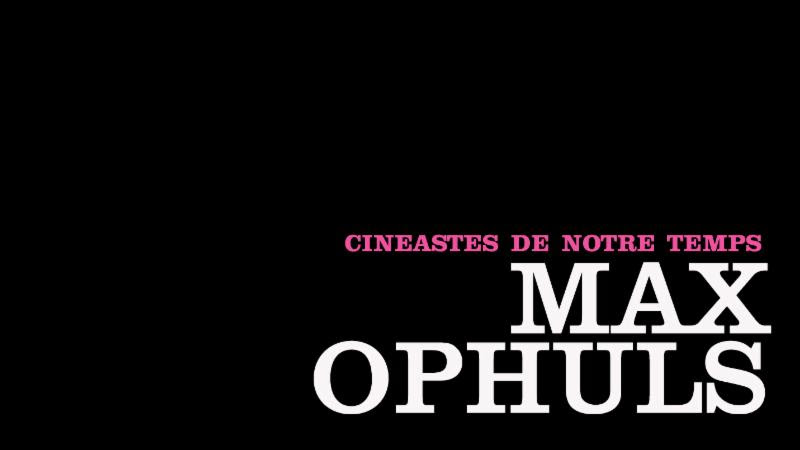 Cinéastes de notre temps: Max Ophuls
In 1964, critic André S. Labarthe and Janine Bazin, widow of Cahiers du cinéma cofounder André Bazin, set out to create a television show that would feature profiles of great filmmakers made by other filmmakers. The result was Cinéastes de notre temps, a long-running series that brought the kind of in-depth interviews found in the world's greatest film publications to the small screen. We're highlighting episodes from this legendary program on the Channel on an ongoing basis, and our latest addition is 1965's "Max Ophuls ou le plaisir de tourner," in which Michel Mitrani constructs his own Lola Montès-like circus to throw the spotlight on German director Max Ophuls. Highlights of the episode include appearances by iconic actors like Danielle Darrieux and Simone Simon and interviews with other Ophuls collaborators.
Friday, September 15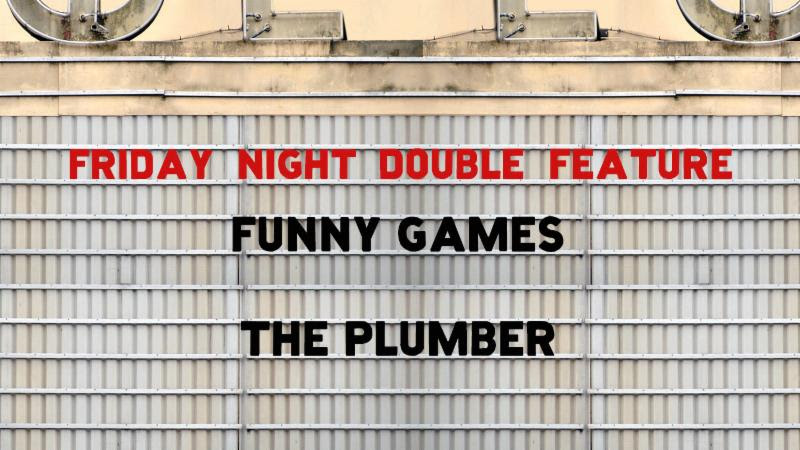 Friday Night Double Feature: Funny Games* and The Plumber
Psychosis and terror take over in this double dose of home invasion movies, which pairs Michael Haneke's 1998 Funny Games and Peter Weir's 1979 The Plumber. Haneke's sadistic thriller centers on two young Viennese men who hold a family hostage and subject them to a series of violently demented games. In The Plumber, Weir took a couple of creepy incidents that happened to him and two friends and turned them into a dark absurdist comedy about a mysterious plumber who does increasingly messy and ominous work on the bathroom of an academic couple.
*Premiering on the Channel this month.
Saturday, September 16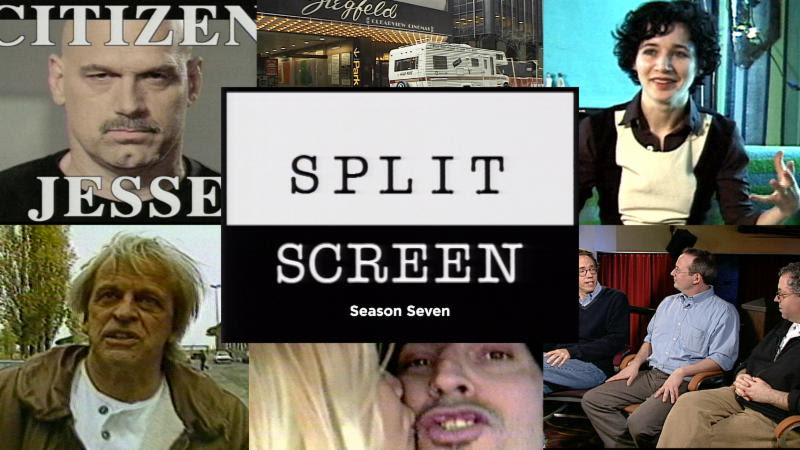 Split Screen Season 7
Two decades after it premiered on IFC, the pioneering television series Split Screen has a streaming home on the Channel, with batches of episodes from the show's four-year run going up every month. In this priceless time capsule of independent American cinema at the turn of the millennium, host John Pierson guides viewers across the country for an irreverent look at filmmaking communities and movie-loving culture. Among the guests in this season are a young Miranda July, intrepid independent-film producers Ted Hope and James Schamus, and the man who brought us the infamous Pamela Anderson and Tommy Lee sex tape.
Saturday, September 16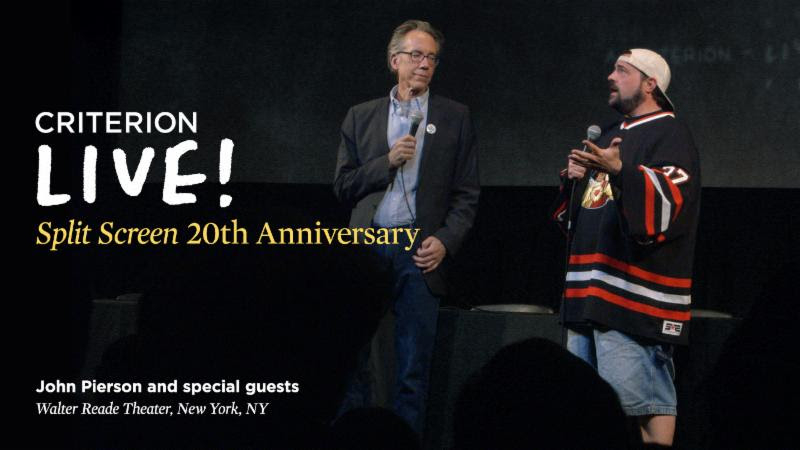 Criterion Live!: Split Screen 20th Anniversary
Earlier this year FilmStruck teamed up with New York's Film Society of Lincoln Center to celebrate the legacy of Split Screen. Captured in this Criterion Live! episode, the evening featured a selection of clips from some of the show's most memorable segments, interspersed with a live conversation between host John Pierson and several of his collaborators on the series, including filmmakers Richard Linklater, Kevin Smith, Miranda July, Chris Smith, Don Ward, and Daniel Myrick.
Tuesday, September 19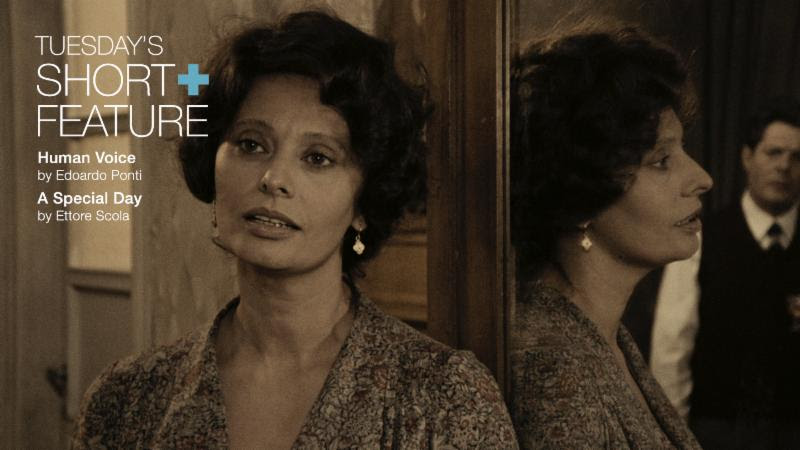 Tuesday's Short + Feature: Human Voice* and A Special Day
This spotlight on Oscar winner Sophia Loren features two stellar performances from different eras in her extraordinary career. The 2014 short Human Voice, directed by her son Edoardo Ponti and adapted from a play by Jean Cocteau, transports us to 1950s Italy, where a woman shares one last phone conversation with a lover who is about to leave her for someone else. Set during the rise of Fascism, Ettore Scola's quietly subversive 1977 chamber drama A Special Day stars Loren as a conservative housewife who forms an unlikely connection with a liberal radio broadcaster (Marcello Mastroianni) awaiting deportation.
*Premiering on the Channel this month.
Wednesday, September 20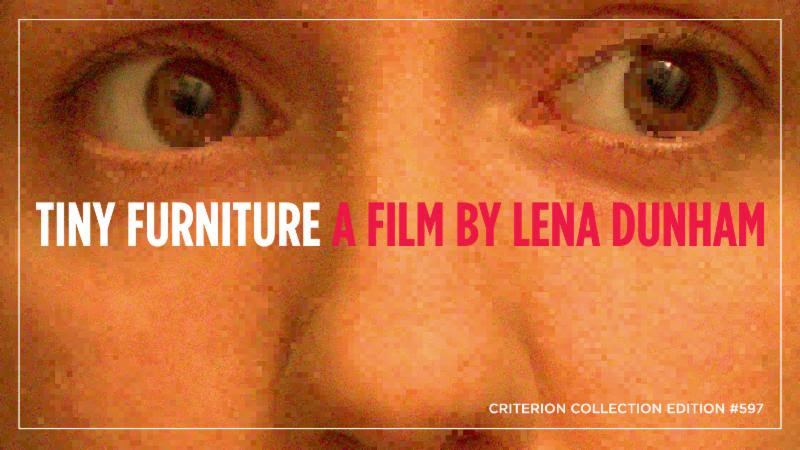 Tiny Furniture: Criterion Collection Edition #597
Before the runaway success of Girls, Lena Dunham emerged as a major talent thanks to this exceptionally sharp comedy, which stars the then twenty-four-year-old writer-director-actor as Aura, a recent college graduate who returns to New York and moves back in with her mother and sister (played by the filmmaker's real-life mother and sister). Though Aura is gripped by stasis and confusion about her future, Dunham locates endless sources of refreshing humor in her plight, delivering an authentic, incisive portrait of a young woman at a crossroads. SUPPLEMENTAL FEATURES: a conversation between Dunham and Nora Ephron; a new interview with writer-director Paul Schrader; four short films by Dunham; and her first feature, Creative Nonfiction.
Thursday, September 21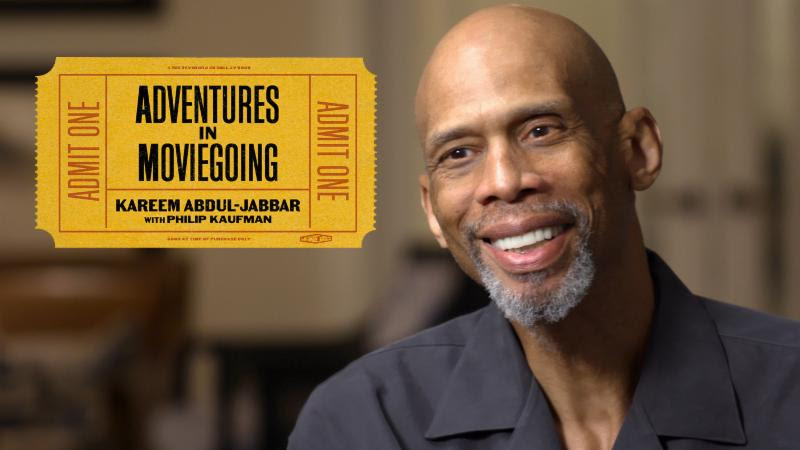 Adventures in Moviegoing with Kareem Abdul-Jabbar
The leading scorer in NBA history traces his journey from basketball superstar to writer and cultural critic in the latest episode of our ongoing series Adventures in Moviegoing. In conversation with Oscar-nominated writer-director Philip Kaufman (The Right Stuff), Abdul-Jabbar delves into his love affair with samurai movies, which began when he saw his first Zatoichi movie as an undergraduate at UCLA. Alongside the interview, watch a series of all-time favorites handpicked by Abdul-Jabbar, including Akira Kurosawa's Yojimbo and Masaki Kobayashi's Harakiri. Also, check out the previous episodes in the series, featuring a wide-ranging roster of guests including writers Jhumpa Lahiri and Jonathan Lethem, actors Bill Hader and Michael Cera, and filmmakers Roger Corman and Guillermo del Toro.
Thursday, September 21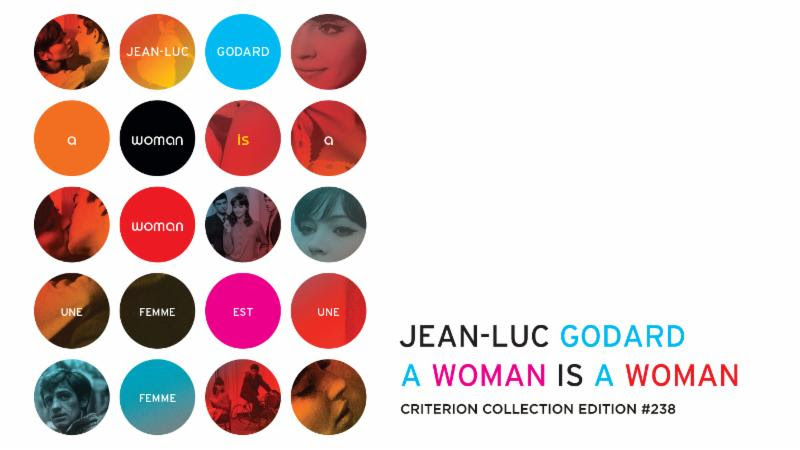 A Woman Is a Woman: Criterion Collection Edition #238
Compulsively innovative director Jean-Luc Godard presents "a neorealist musical – that is, a contradiction in terms." Featuring French superstars Anna Karina, Jean-Paul Belmondo, and Jean-Claude Brialy at the peak of their popularity, this sly, playful tribute to – and interrogation of – the American musical comedy tells the story of an exotic dancer (Karina) who attempts to have a child with her unwilling lover (Brialy), and in the process finds herself torn between him and his best friend (Belmondo). A dizzying mix of color, humor, and the music of renowned composer Michel Legrand, A Woman Is a Woman showcases young Godard at his warmest and most accessible. SUPPLEMENTAL FEATURES: All the Boys Are Called Patrick, a 1957 short film by Godard with Jean-Claude Brialy, written by Eric Rohmer; excerpts from a 1966 French television interview with Karina, Brialy, and Serge Gainsbourg; the original trailer; and an audio promotional recording for the film.
Friday, September 22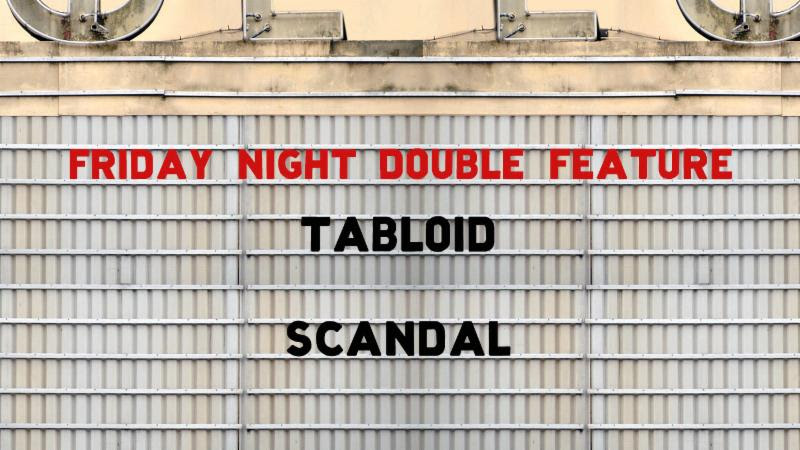 Friday Night Double Feature: Tabloid* and Scandal
Reporting back on the exploitative world of the tabloid press, these two films ferret out the truth behind sensational headlines. Errol Morris's spirited documentary Tabloid (2010) acquaints viewers with the eccentric woman at the center of the Mormon-sex-in-chains case, a story that lit up British papers in the seventies. Akira Kurosawa's gripping courtroom drama Scandal (1950), starring Toshiro Mifune, follows a painter who files suit against a magazine for falsely reporting that he's having an affair.
*Premiering on the Channel this month.
Friday, September 22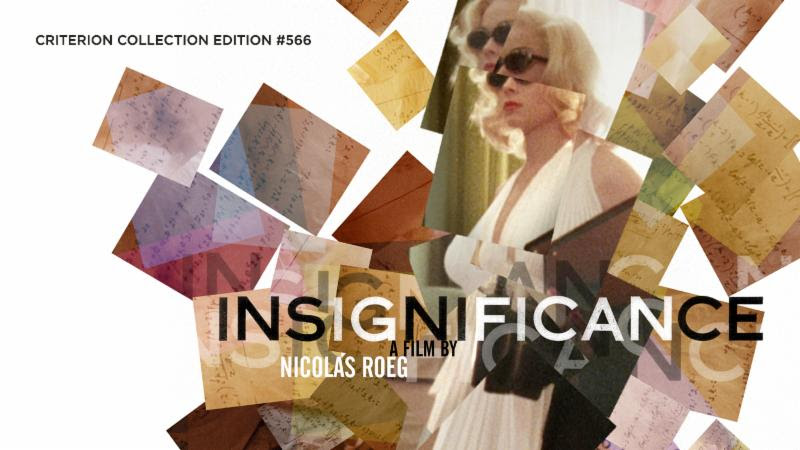 Insignificance*: Criterion Collection Edition #566
Four unnamed people who look and sound a lot like Albert Einstein, Marilyn Monroe, Joe DiMaggio, and Joseph McCarthy converge in one New York City hotel room in this visually inventive adaptation of Terry Johnson's play. With the help of magnetic performances by Michael Emil, Theresa Russell, Gary Busey, and Tony Curtis, director Nicolas Roeg creates a fun-house-mirror image of fifties America in order to reflect on the nature of celebrity and lingering cold-war nuclear nightmares. SUPPLEMENTAL FEATURES: video interviews with Roeg, producer Jeremy Thomas, and editor Tony Lawson; a short documentary shot on the set of the film; and the original theatrical trailer.
*Premiering on the Channel this month.
Saturday, September 23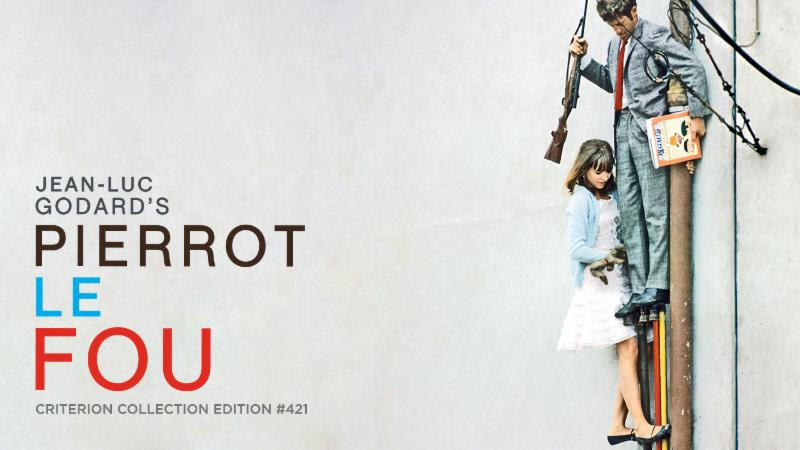 Pierrot le fou: Criterion Collection Edition #421
Dissatisfied in marriage and life, Ferdinand (Jean-Paul Belmondo) takes to the road with the babysitter, his ex-lover Marianne Renoir (Anna Karina), and leaves the bourgeoisie behind. Yet this is no normal road trip: Jean-Luc Godard's tenth feature in six years is a stylish mash-up of consumerist satire, politics, and comic-book aesthetics. Boasting blissful color imagery by cinematographer Raoul Coutard, Pierrot le fou was Godard's last frolic before he moved ever further into radical cinema. SUPPLEMENTAL FEATURES: video interview with Karina; A "Pierrot" Primer, a video program with audio commentary by filmmaker Jean-Pierre Gorin; Godard, l'amour, la poésie, a fifty-minute French documentary about Godard and his work and marriage with Karina; archival interview excerpts with Godard, Karina, and Belmondo; and the theatrical trailer.
Monday, September 25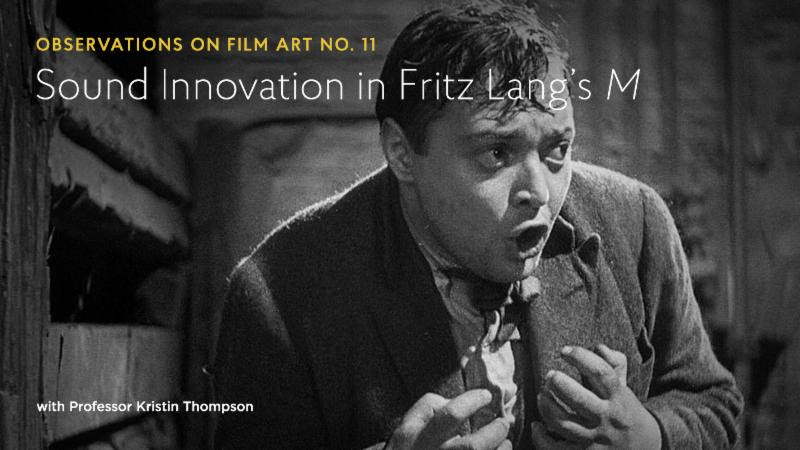 Observations on Film Art No. 11: Sound Innovation in Fritz Lang's M
In this regular Channel-exclusive series, film scholars David Bordwell, Kristin Thompson, and Jeff Smith (authors of the canonical textbook Film Art: An Introduction) offer insights on cinematic forms, devices, and traditions straight from film school, examining some of the medium's fundamental elements through exemplary works by great auteurs. This month's episode features Thompson discussing the innovative use of audio in a masterpiece of the early sound era, Fritz Lang's 1931 thriller M, whose dense layering of dialogue and effects demands that you listen closely. The episode streams with our complete edition of the film. ACCOMPANIED BY: the complete edition of Fritz Lang's M.
Tuesday, September 26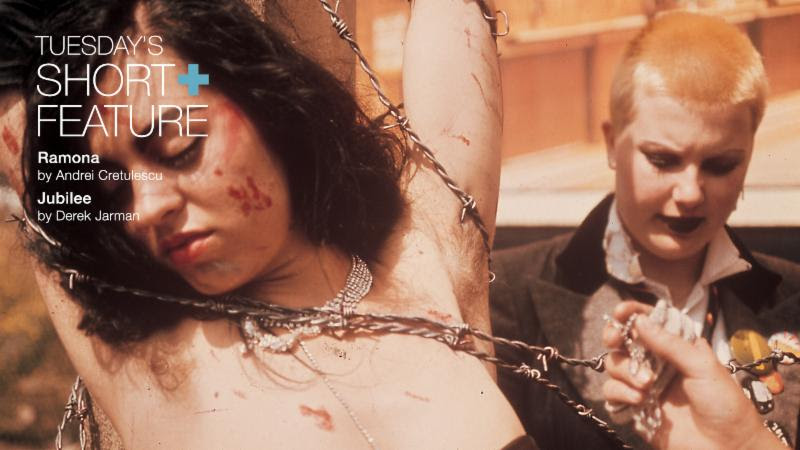 Tuesday's Short + Feature: Ramona* and Jubilee
These iconoclastic experiments revolve around women with a ruthless streak: Andrei Cretulescu's Ramona (2015), a twenty-minute short that with no dialogue and only six shots, follows a blonde on a mission of vengeance; Derek Jarman's punk-inflected fantasy Jubilee (1978) finds Queen Elizabeth I time-traveling to the London of the future, a wasteland overrun by girl gangs.
*Premiering on the Channel this month.
Wednesday, September 27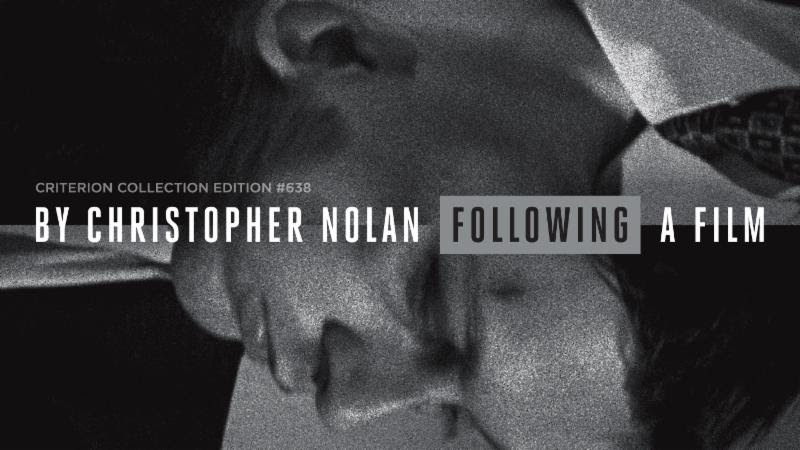 Following: Criterion Collection Edition #638
With Christopher Nolan's ambitious war film Dunkirk now in theaters, revisit his feature debut, a low-budget, 16 mm black-and-white neonoir about an unemployed young writer who trails strangers through London, hoping that they will provide inspiration for his first novel. He gets more than he bargained for when one of his unwitting subjects leads him down a dark criminal path. With gritty aesthetics and a made-on-the-fly vibe, this mind-bending psychological journey shows the remarkable beginnings of one of today's most acclaimed filmmakers. SUPPLEMENTAL FEATURES: audio commentary by Nolan; new interview with Nolan; a chronological edit of the film; a side-by-side comparison of the shooting script with three scenes from the film; Doodlebug (1997), a three-minute film by Nolan, starring Following's Jeremy Theobald; and trailers.
Friday, September 29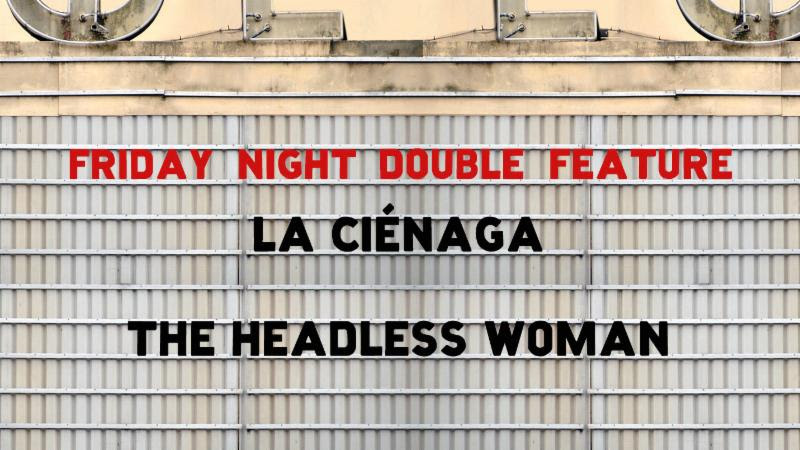 Friday Night Double Feature: La Ciénaga and The Headless Woman*
One of the most distinctive voices in world cinema, Argentine filmmaker Lucrecia Martel is set to make her return to the big screen this year with her highly anticipated period film Zama. In celebration, we're bringing together two of the director's previous works, both of them artfully fractured class commentaries. In her disturbing and tactile first feature, La Ciénaga (2001), tensions flare during a bourgeois family's summer vacation, while The Headless Woman (2008) burrows deep inside the mind of a well-to-do woman disoriented after a road accident.
*Premiering on the Channel this month.
---
Complete list of films premiering on the Criterion Channel this month:
September 1
The Naked Spur, Anthony Mann, 1953
Bottle Rocket, Wes Anderson, 1996
The In-Laws, Arthur Hiller, 1979
The Squeaker, William K. Howard, 1937
Premiers désirs, David Hamilton, 1983
Memory for Max, Claire, Ida and Company, Allan King, 2005
Night Journey, Alexander Hammid, 1960
Jascha Heifetz Master Class Series, Volumes 1–8, Nathan Kroll, 1962
September 6
Gomorrah, Matteo Garrone, 2008
September 8
Le million, René Clair, 1931
Evergreen, Victor Saville, 1934
General Idi Amin Dada, Barbet Schroeder, 1974
Rendez-vous, André Téchiné, 1985
September 15
Funny Games, Michael Haneke, 1997
Dragon Inn, King Hu, 1967
Le ciel est à vous, Jean Grémillon, 1944
I See a Dark Stranger, Frank Launder, 1946
The Return of the Scarlet Pimpernel, Hans Schwartz, 1937
September 19
Human Voice, Edoardo Ponti, 2014
September 21
The Wanderers, Philip Kaufman, 1979
September 22
Tabloid, Errol Morris, 2010
Insignificance, Nicolas Roeg, 1985
Dillinger Is Dead, Marco Ferreri, 1969
The Hit, Stephen Frears, 1984
Memories of Underdevelopment, Tomás Gutiérrez Alea, 1968
Insiang, Lino Brocka, 1976
The Color of Pomegranates, Sergei Parajanov, 1968
Mysterious Object at Noon, Apichatpong Weerasethakul, 2000
The Atomic Submarine, Spencer G. Bennett, 1959
September 26
Ramona, Andrei Cretulescu, 2015
September 29
The Headless Woman, Lucrecia Martel, 2008
Beautiful Days, Masaki Kobayashi, 1955
Fountainhead, Masaki Kobayashi, 1956
Japanese Girls at the Harbor, Hiroshi Shimizu, 1933
Mr. Thank You, Hiroshi Shimizu, 1936
Kaisha monogatari: Memories of You, Jun Ichikawa, 1988