[From the editor: A few weeks back we asked our friend, Angie Han, to join us on the podcast to discuss Ingmar Bergman's Wild Strawberries. Last week she attended the Cronos screening in Brooklyn, and we invited her to write up her experience for us. Hopefully this will be the first of many future contributions to our site from her.]
A small but appreciative group of New Yorkers– yours truly included– braved the bitter cold last night to catch Guillermo del Toro's 1993 film Cronos, out Tuesday on DVD and Blu-ray, at ReRun Gastropub Theater in New York. The Criterion Collection preview screening consisted of the movie itself, followed by a DVD special feature which showed the charismatic director giving a tour of his 'man cave,' Bleak House.
---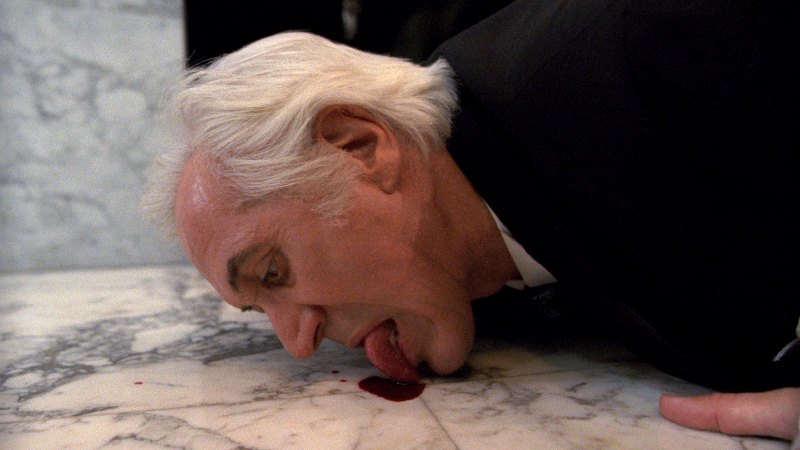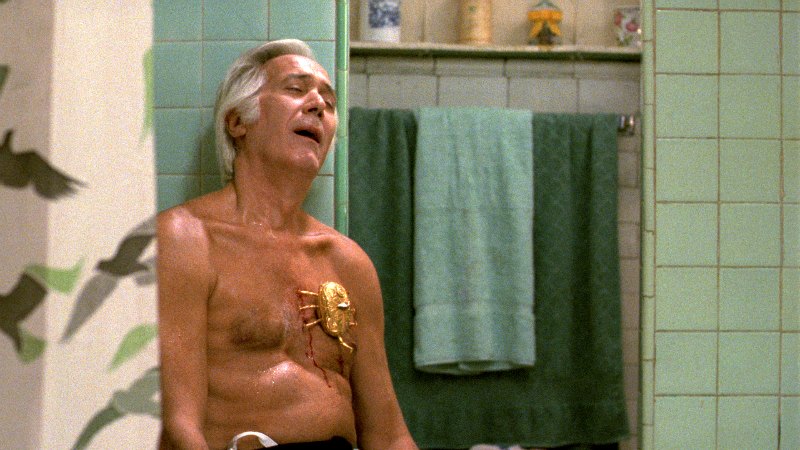 ---
Del Toro's first full-length feature showcases his trademark dark humor and fantastical sensibility, but feels smaller in scale than works like Pan's Labyrinth and Hellboy. Its protagonist is Jesus Gris, an antiques dealer who happens upon the mysterious Cronos. When allowed to feed on his blood, the device imbues him with immortal life and a hankering for human blood (but not, it must be noted, the ability to sparkle like diamonds in the sunshine). While I must confess the film isn't my personal cup of tea, it's an engaging, unusual film that offers pleasures both artsy and visceral.
Afterward, we were treated to a short DVD tour of Bleak House, the workspace/personal space del Toro built after his wife objected to his hanging a particularly macabre painting in the family kitchen. Modeled after the 'curiosity cabinets' of bygone Europe, it's stuffed to the brim with collectibles, books, props, artwork, and anything else that interests the imaginative director. The featurette plays like an extra-geeky version of MTV's Cribs and doesn't offer much in the way of profound insights on his films, but it's a great deal of fun, thanks to del Toro's endless charm.
---
From Ryan's interview with Del Toro, on his "Bleak House":
---
ReRun, which opened this summer, is a colorful, scruffy space, with a fully stocked bar (including a respectable Belgian beer selection) and gourmet 'concessions' like duck fat and paprika popcorn and polenta-stuffed pretzels. Seating consists of repurposed car seats, some with seat belt slots intact, arranged stadium-style– perfect for short people (thanks, Mom and Dad!), but a little lacking in legroom for taller folks.
---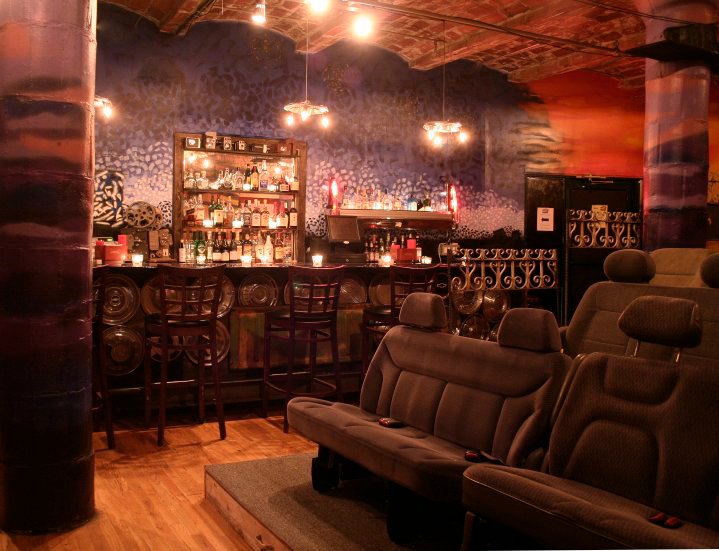 ---
It's a unique experience, and film curator and Criterion fan Aaron Hillis seems to have an offbeat, indie sensibility. New York-based movie buffs would do well to keep an eye on ReRun's calendar of upcoming events.
---
---
---