Each month, the programmers at the Criterion Channel produce incredible line-ups for their subscribers. For April, the Channel will feature films from Lotte Reiniger, Koji Fukada, Isabel Sandoval, and more!
Below you'll find the programming schedule for the month, along with a complete list of titles that Criterion has in store for us. Don't forget to check the Criterion Channel's main page regularly though, as they occasionally will drop surprises that aren't included in the official press release.
Don't subscribe yet? Start a 14-day free trial
FEATURED SERIES
Premiering April 1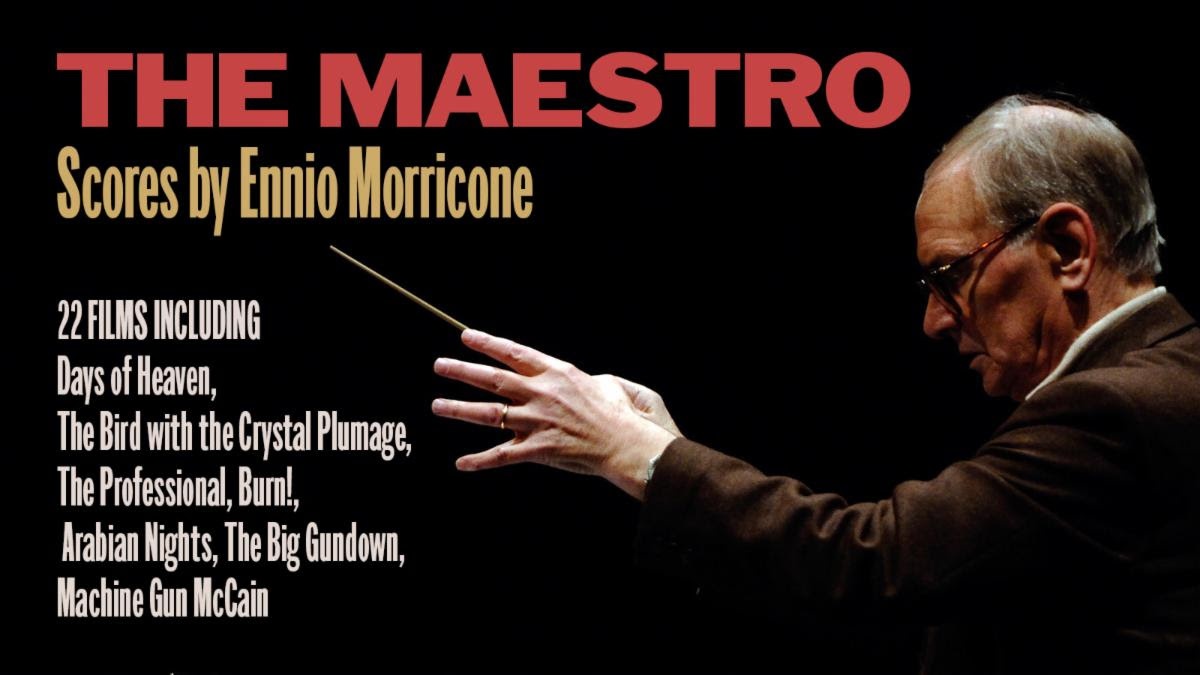 The Maestro: Scores by Ennio Morricone
With more than four hundred scores for cinema and television to his credit, Italian maestro Ennio Morricone (1928–2020) left behind a monumental legacy as one of the greatest and most prolific film composers in history, instantly enhancing whatever project he touched. His sublime melodies and adventurous sonic palette—which made memorable use of whipcracks and whistles, gunshots and harmonicas, church bells and animal noises—lent grandeur to art-house masterworks (The Battle of Algiers, Days of Heaven), spaghetti-western classics (The Big Gundown; Duck, You Sucker), stylish giallo slashers (A Quiet Place in the Country, The Bird with the Crystal Plumage), and exploitation fare (Night Train Murders, Hitch-Hike) alike. Bringing together some of the composer's most celebrated scores alongside lesser-known rarities, this Morricone sampler is as much a treat for the ears as it is for the eyes.
Fists in the Pocket, Marco Bellocchio, 1965
The Battle of Algiers, Gillo Pontecorvo, 1966
The Big Gundown, Sergio Sollima, 1966
Death Rides a Horse, Giulio Petroni, 1967
Teorema, Pier Paolo Pasolini, 1968
The Mercenary, Sergio Corbucci, 1968
A Quiet Place in the Country, Elio Petri, 1968
Machine Gun McCain, Giuliano Montaldo, 1969
Burn!, Gillo Pontecorvo, 1969
Investigation of a Citizen Above Suspicion, Elio Petri, 1970
Companeros, Sergio Corbucci, 1970
The Bird with the Crystal Plumage, Dario Argento, 1970
The Automobile, Alfredo Giannetti, 1971
Duck, You Sucker, Sergio Leone, 1971
Arabian Nights, Pier Paolo Pasolini, 1974
The Human Factor, Edward Dmytryk, 1975
Night Train Murders, Aldo Lado, 1975
Hitch-Hike, Pasquale Festa Campanile, 1977
Days of Heaven, Terrence Malick, 1978
The Professional, Georges Lautner, 1981
The Mission, Roland Joffé, 1986
Ripley's Game, Liliana Cavani, 2002
More titles to be announced!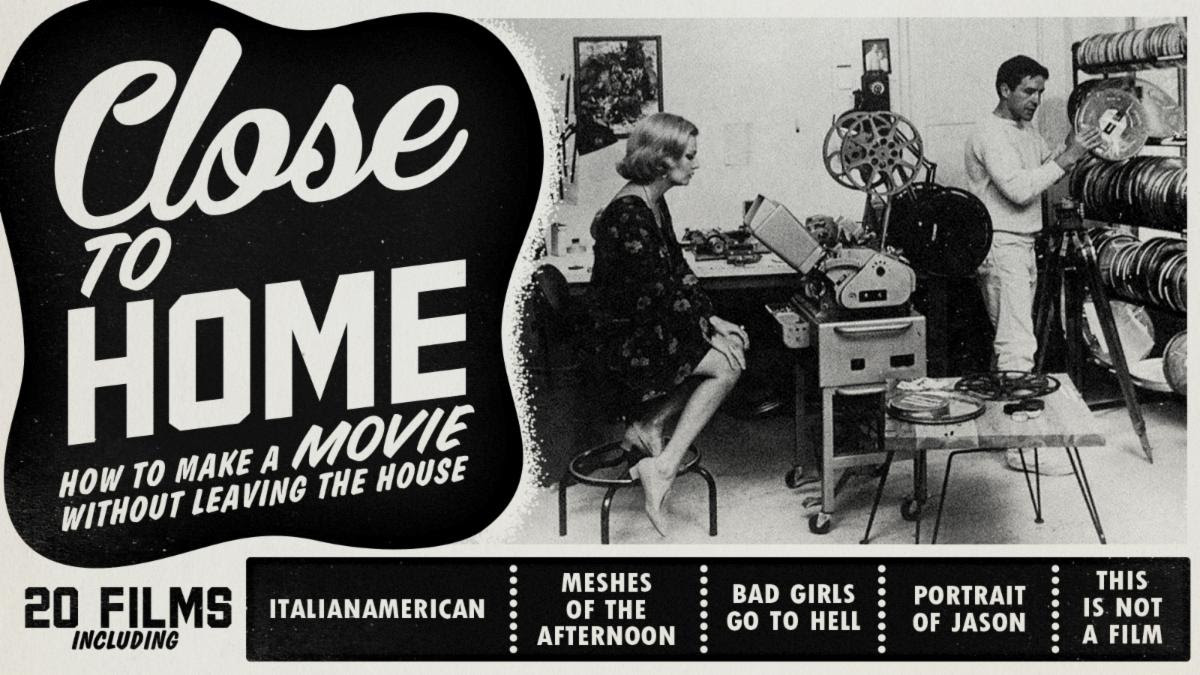 Close to Home: How to Make a Movie Without Leaving the House
Countless filmmakers have turned to their everyday lives for inspiration, but a few directors take it even further: shooting on location in their very own living spaces. Recent global circumstances may have conspired to make a fad of this eccentric approach to moviemaking, but it's nothing new. From cinema's earliest days, filmmakers have shot close to home—capturing their babies at the dining table or their partners in the garden—out of economic necessity, the desire to make something more immediately personal, or simply because their outsider visions were too weird to be realized anywhere else. Selected by guest programmers Nellie Killian and C. Mason Wells, this series offers a diverse array of examples of this endlessly fascinating subgenre, exploring how shooting at home can affect everything from performance to composition to mood, creating new cinematic spaces where personal truths and imaginative fictions mingle in an often uneasy coexistence. Seen together, they offer a very different notion of what constitutes a "home movie."
Bad Girls Go to Hell, Doris Wishman, 1965
Portrait of Jason, Shirley Clarke, 1967
Faces, John Cassavetes, 1968
Multiple Maniacs, John Waters, 1970
Pink Narcissus, James Bidgood, 1971
Italianamerican, Martin Scorsese, 1974
That's Life!, Blake Edwards, 1986
The Garden, Derek Jarman, 1990
Oxhide, Liu Jiayin, 2005
Momma's Man, Azazel Jacobs, 2008
Oxhide II, Liu Jiayin, 2009
This Is Not a Film, Jafar Panahi, 2011
The Mend, John Magary, 2014
Shorts
Meshes of the Afternoon, Maya Deren and Alexander Hammid, 1943
Saute ma ville, Chantal Akerman, 1968
La chambre, Chantal Akerman, 1972
A Loft, Ken Jacobs, 2010
And Nothing Happened, Naima Ramos-Chapman, 2016
Words, Planets, Laida Lertxundi, 2018
The Big Trim, John Magary, 2021

Shadow Play: The Animated Films of Lotte Reiniger
The foremost pioneer of silhouette animation, German filmmaker Lotte Reiniger brought enchanting storybook worlds to life through her intricate cutouts and groundbreaking use of a proto-multiplane camera that she developed a decade before the technique was made famous by Walt Disney and Ub Iwerks. Her gorgeous One Thousand and One Nights–inspired adventure The Adventures of Prince Achmed—thought to be the oldest surviving feature-length animated film—is presented alongside a selection of her more than sixty shorts. Drawing inspiration from fairy tales, classic children's books, operas, and biblical stories, these dazzling jewels transport viewers to fantastical realms of the imagination as only animation can.
Features
The Adventures of Prince Achmed, 1926
Shorts
The Secret of the Marquise, 1922
The Flying Coffer, 1922
Dr. Dolittle: A Trip to Africa, 1923
Dr. Dolittle: The Lion's Den, 1923
Harlequin, 1931
The Stolen Heart, 1934
Papageno, 1935
The Magic Horse, 1953
Aladdin and the Magic Lamp, 1954
The Caliph Stork, 1954
The Star of Bethlehem, 1956
The Lost Son, 1974

The Best of the Marx Brothers
Having honed their whirlwind brand of anarchic absurdity on the vaudeville stage, the Marx Brothers exploded onto the screen in the late 1920s and proceeded to wreak mayhem bordering on the surreal for the next two decades. The quip-spouting eyebrow-waggler Groucho, skirt-chasing silent clown (and harp virtuoso) Harpo, and ivory-tickling swindler Chico—joined in their earliest films by resident straight man Zeppo—combined genius wordplay, antic slapstick, and outlandish musical numbers to create barely controlled comic chaos that blew any semblance of narrative logic to smithereens. Poking irreverent fun at the pomposities of politics, academia, and high society in classics like Horse Feathers, Duck Soup, and A Night at the Opera, the Marx Brothers brought an improvisatory, anything-goes invention to screen comedy that remains as close to pure Dada as mainstream entertainment has ever come.
Animal Crackers, Victor Heerman, 1930
Monkey Business, Norman Z. McLeod, 1931
Horse Feathers, Norman Z. McLeod, 1932
Duck Soup, Leo McCarey, 1933
A Night at the Opera, Sam Wood, 1935
A Day at the Races, Sam Wood, 1937
Room Service, William A. Seiter, 1938
At the Circus, Edward Buzzell, 1939
Go West, Edward Buzzell, 1940
The Big Store, Charles Reisner, 1941

The Gamblers
Place your bets on some of the greatest films ever made about the pulse-racing highs and gutter-dwelling lows of the gambling world. Rife with high-stakes drama—in which fortunes and lives can be made or broken by a single roll of the dice, turn of the cards, or spin of the roulette wheel—the gambling film has long been a potent vehicle for filmmakers to explore the seductively seedy edges of society and the riskiest extremes of human behavior. Featuring hard-boiled noir gems (Dark City, The Las Vegas Story), gritty New Hollywood character studies (The Hustler, The Gambler), and 1990s indie sleepers (Hard Eight, Croupier), this winning hand of gambling classics is a royal flush.
Any Number Can Play, Mervyn LeRoy, 1949
Dark City, William Dieterle, 1950
The Las Vegas Story, Robert Stevenson, 1952
Bob le flambeur, Jean-Pierre Melville, 1956
The Hustler, Robert Rossen, 1961
Bay of Angels, Jacques Demy, 1963
Pale Flower, Masahiro Shinoda, 1964
5 Card Stud, Henry Hathaway, 1968
McCabe & Mrs. Miller, Robert Altman, 1971
California Split, Robert Altman, 1974
The Gambler, Karel Reisz, 1974
The Killing of a Chinese Bookie, John Cassavetes, 1976
Atlantic City, Louis Malle, 1980
Tricheurs, Barbet Schroeder, 1984
House of Games, David Mamet, 1987
Queen of Diamonds, Nina Menkes, 1991
Hard Eight, Paul Thomas Anderson, 1996
Croupier, Mike Hodges, 1998
CRITERION COLLECTION EDITIONS
Premiering April 1

Buena Vista Social Club: Criterion Collection Edition #866
Traveling from the streets of Havana to the stage of Carnegie Hall, Wim Wenders' revelatory documentary captures a forgotten generation of Cuban musicians as they enjoy an unexpected encounter with world fame.
SUPPLEMENTAL FEATURES: Audio commentary by Wenders, an interview with musician Compay Segundo, additional scenes, and more.

To Sleep with Anger: Criterion Collection Edition #963
Charles Burnett's 1990 masterpiece is a portrait of family resilience steeped in the traditions of African American mysticism and folklore.
SUPPLEMENTAL FEATURES: A program featuring interviews with the cast and crew, a conversation between Burnett and filmmaker Robert Townsend, and more.

Man Push Cart: Criterion Collection Edition #1066
A modest miracle of twenty-first-century neorealism, the acclaimed debut feature by Ramin Bahrani speaks quietly but profoundly to the experiences of those living on the margins of the American dream.
SUPPLEMENTAL FEATURES: Audio commentary featuring Bahrani; a conversation on the making of the film; Backgammon, a 1998 short film by Bahrani; and more.

Chop Shop: Criterion Collection Edition #1067
A deeply human story of a fierce but fragile sibling bond tested by hardscrabble reality, Ramin Bahrani's Chop Shop tempers its sobering authenticity with flights of lyricism and hope.
SUPPLEMENTAL FEATURES: Audio commentary featuring Bahrani, a conversation between Bahrani and writer and scholar Suketu Mehta, rehearsal footage, and more.

The Leopard: Criterion Collection Edition #235
Luchino Visconti's ravishing period masterpiece stars Burt Lancaster as an aging Sicilian prince watching his culture and fortune wane in the face of the Risorgimento.
SUPPLEMENTARY FEATURES: The 161-minute U.S.-release version; audio commentary by film scholar Peter Cowie; the documentary A Dying Breed: The Making of The Leopard; and more.

Moonrise: Criterion Collection Edition #921
A lyrical small-town fable about violence and redemption, Moonrise is the final triumph of Frank Borzage, one of Hollywood's most neglected masters.
SUPPLEMENTAL FEATURES: A new conversation between author Hervé Dumont and film historian Peter Cowie.
EXCLUSIVE STREAMING PREMIERES
Thursday, April 1

A Girl Missing
Koji Fukada's follow-up to his prize-winning Harmonium is an arresting thriller that unfolds as a time-shifting puzzle to be pieced together, bit by tantalizing bit. Ichiko (Mariko Tsutsui) is an in-home nurse who has worked for the elder matriarch of the Oishi family for years and regards them as her own kin. When a teenage daughter of the Oishi clan is kidnapped—and the perpetrator is revealed to be none other than Ichiko's nephew—Ichiko's life begins to unravel. Built around a riveting performance from Tsutsui, A Girl Missing is a gripping tale of guilt, revenge, and a woman coming undone from one of Japan's leading filmmakers.
Thursday, April 8

Raining in the Mountain
This dazzling blend of caper intrigue, spectacular pageantry, and stunningly choreographed action from legendary director King Hu (A Touch of Zen) represents the peak of the wuxia specialist's infusion of Buddhist principles into martial-arts cinema. During the Ming dynasty, a Buddhist abbot charged with protecting a sacred scroll prepares to name his successor. An aristocrat and a general arrive at his secluded mountaintop monastery promising to help in his search, but are in fact scheming to secure the scroll for themselves. As they set about recommending corrupt successors, rival bands of martial artists lie in wait to steal the precious artifact, and the monastery is soon transformed into an epic battleground, with each player caught in a web of conspiracy and betrayal.
TRUE STORIES
Monday, April 5

Mayor
How do you run a city when you don't have a country? This portrait of the mayor of the Palestinian city of Ramallah captures one man's dignity amidst the absurdity of endless occupation.
Monday, April 12

Did You Wonder Who Fired the Gun?
Director Travis Wilkerson reckons with the ugly truth of his own family's history in this shattering journey into the heart of American racial violence.
Monday, April 19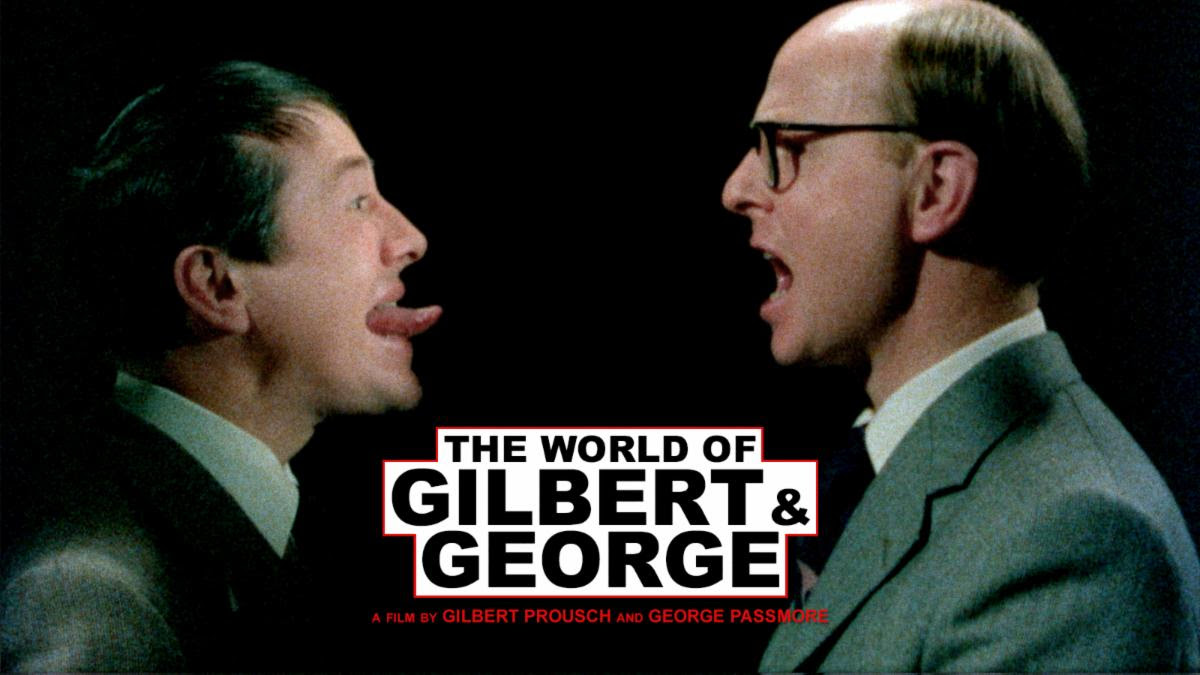 The World of Gilbert & George
See Thatcher-era Britain through the beautiful, humorous, shocking, and absurd lens of art-star provocateurs Gilbert & George.
Monday, April 26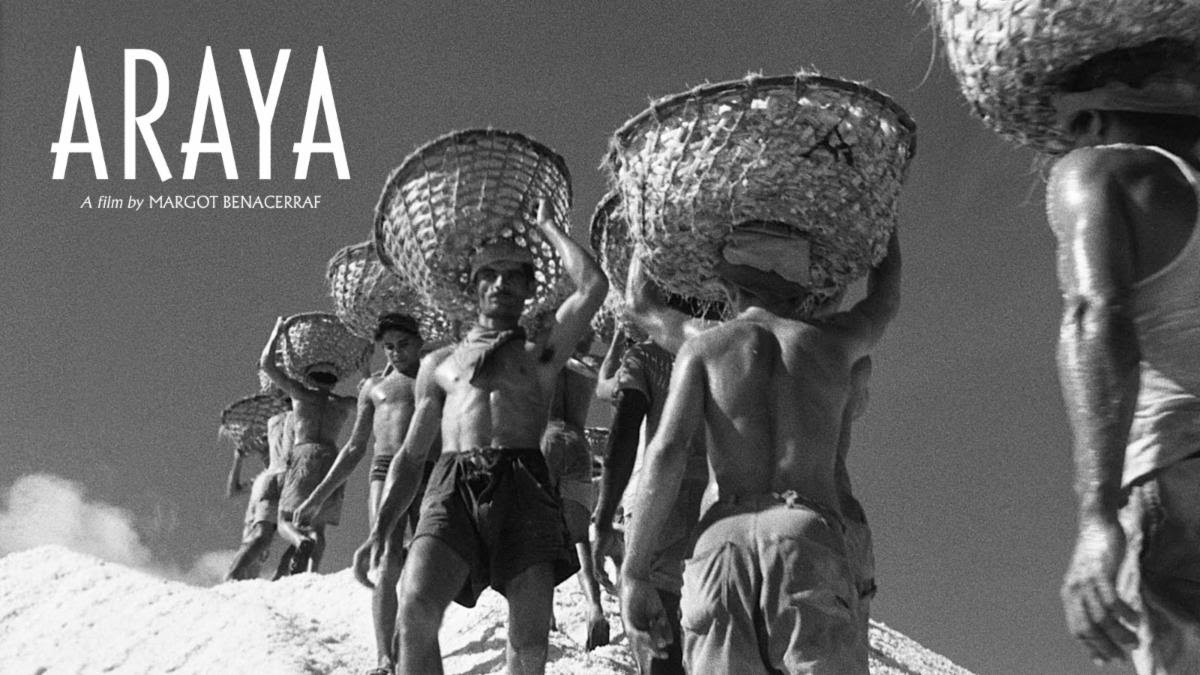 Araya
Margot Benacerraf's breathtaking portrait of everyday life on the coast of Venezuela is a landmark of both neorealist and feminist South American cinema.
More documentaries featured in this month's programming:
Portrait of Jason, Shirley Clarke, 1967
Italianamerican, Martin Scorsese, 1974
Buena Vista Social Club, Wim Wenders, 1999
Winged Migration, Jacques Cluzaud, Michel Debats, Jacques Perrin, 2001
This Is Not a Film, Jafar Panahi, 2011
Chef Flynn, Cameron Yates, 2018
New Homeland, Barbara Kopple, 2018
WOMEN FILMMAKERS
Wednesday, April 7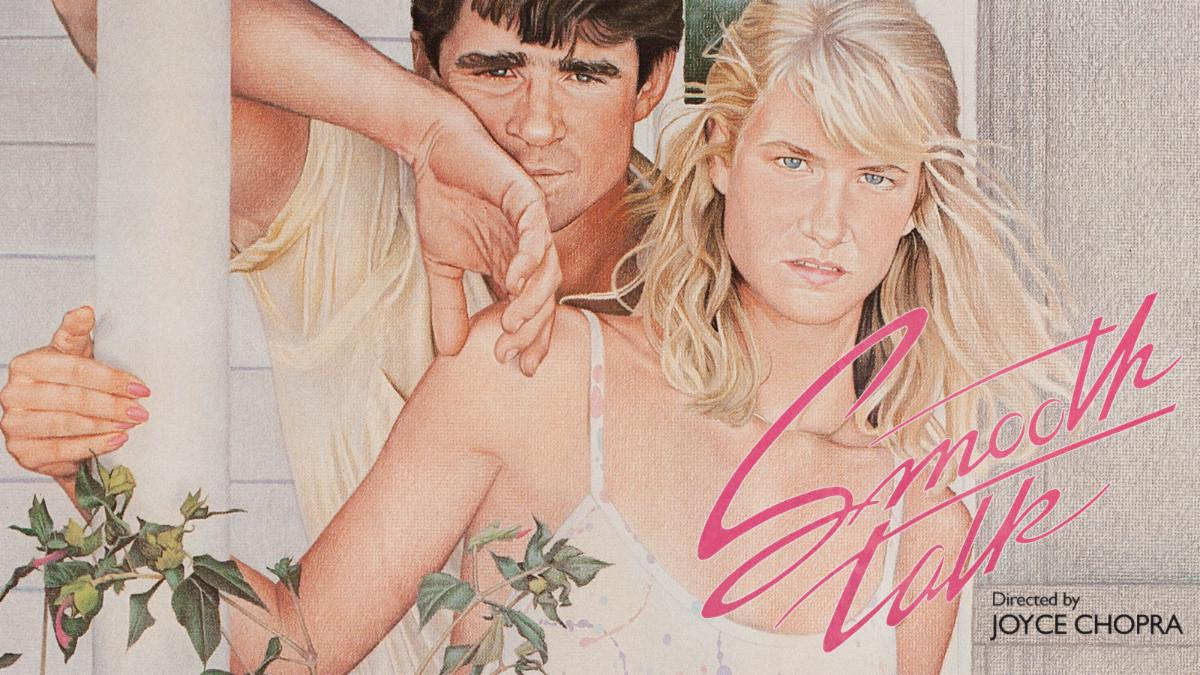 Smooth Talk
Starring Laura Dern in her breakout role, Joyce Chopra's narrative debut captures the thrill and terror of adolescent sexual exploration in a coming-of-age story that morphs into something altogether more troubling and profound.

Directed by Isabel Sandoval
Featuring a new introduction by the filmmaker
"I'm drawn to women with secrets," says Filipina director Isabel Sandoval (Lingua Franca), a rising star of independent filmmaking who toys with genre conventions in her subversive portraits of women whose personal journeys are tangled up in complex sociopolitical realities. A true auteur, Sandoval wrote, produced, directed, and starred in her feature debut, Señorita, the gripping, noir-tinged story of a trans woman's struggles to quit sex work and start a new life. Individual and social crises again collide in Apparition, an intense psychological drama set in a Filipino convent being gradually consumed by the encroaching political unrest of the Marcos era.
Señorita, 2011
Apparition, 2012
Wednesday, April 28

Yellow Fever
Kenyan filmmaker Ng'endo Mukii's innovative, visually arresting short explores the insidious impact of Western beauty standards on African women's self-perceptions.
More women filmmakers featured in this month's programming:
Shadow Play: The Animated Films of Lotte Reiniger (14 films)
Meshes of the Afternoon, Maya Deren and Alexander Hammid, 1943
Araya, Margot Benacerraf, 1959
Bad Girls Go to Hell, Doris Wishman, 1965
Portrait of Jason, Shirley Clarke, 1967
Saute ma ville, Chantal Akerman, 1968
La chambre, Chantal Akerman, 1972
Queen of Diamonds, Nina Menkes, 1991
Little Women, Gillian Armstrong, 1994
Ripley's Game, Liliana Cavani, 2002
Oxhide, Liu Jiayin, 2005
Oxhide II, Liu Jiayin, 2009
And Nothing Happened, Naima Ramos-Chapman, 2016
Rupture, Yassmina Karajah, 2017
New Homeland, Barbara Kopple, 2018
Hair Wolf, Mariama Diallo, 2018
Words, Planets, Laida Lertxundi, 2018
SATURDAY MATINEES
Saturday, April 3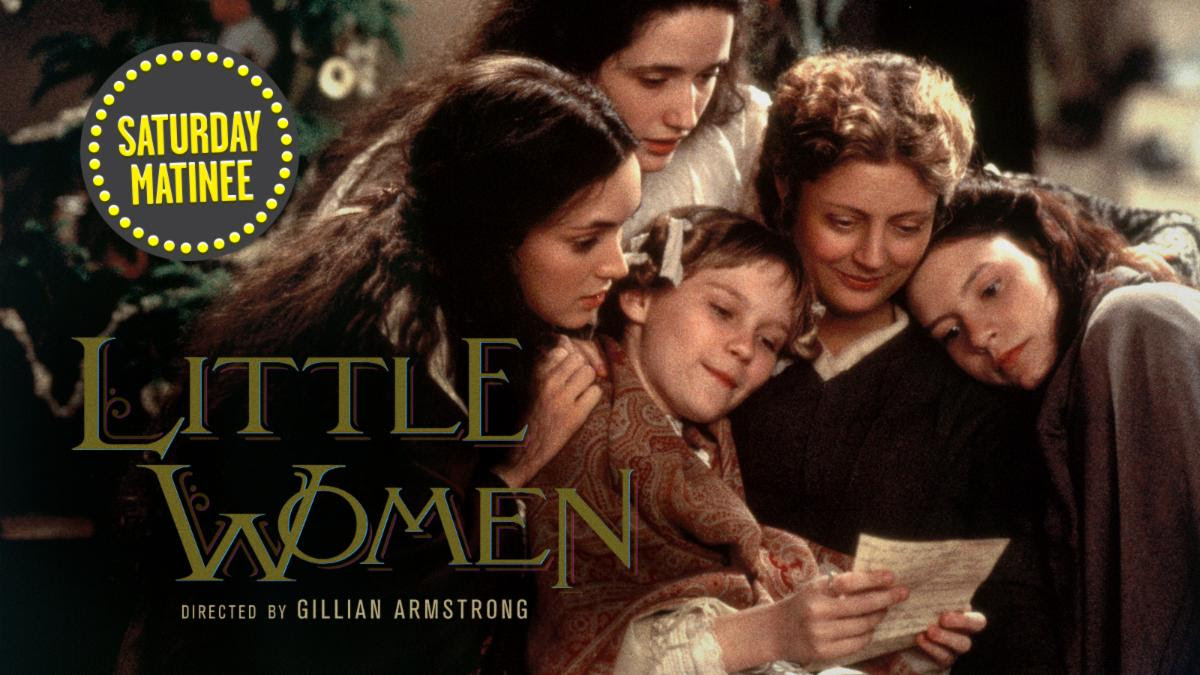 Little Women
Australian New Wave luminary Gillian Armstrong comes to Hollywood with an all-star cast for this beloved adaptation of Louisa May Alcott's evergreen classic.
Saturday April 10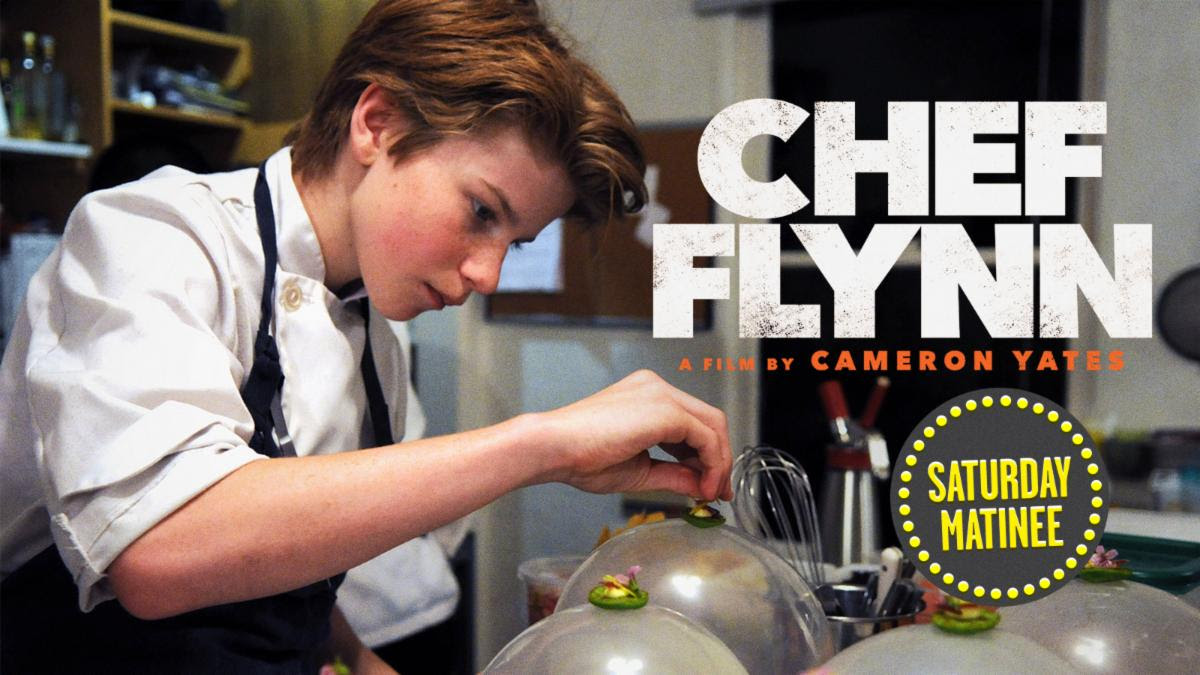 Saturday Matinee: Chef Flynn
A teenage chef takes the culinary world by storm in this inside look at a young man's fearless pursuit of his passion.
Saturday, April 17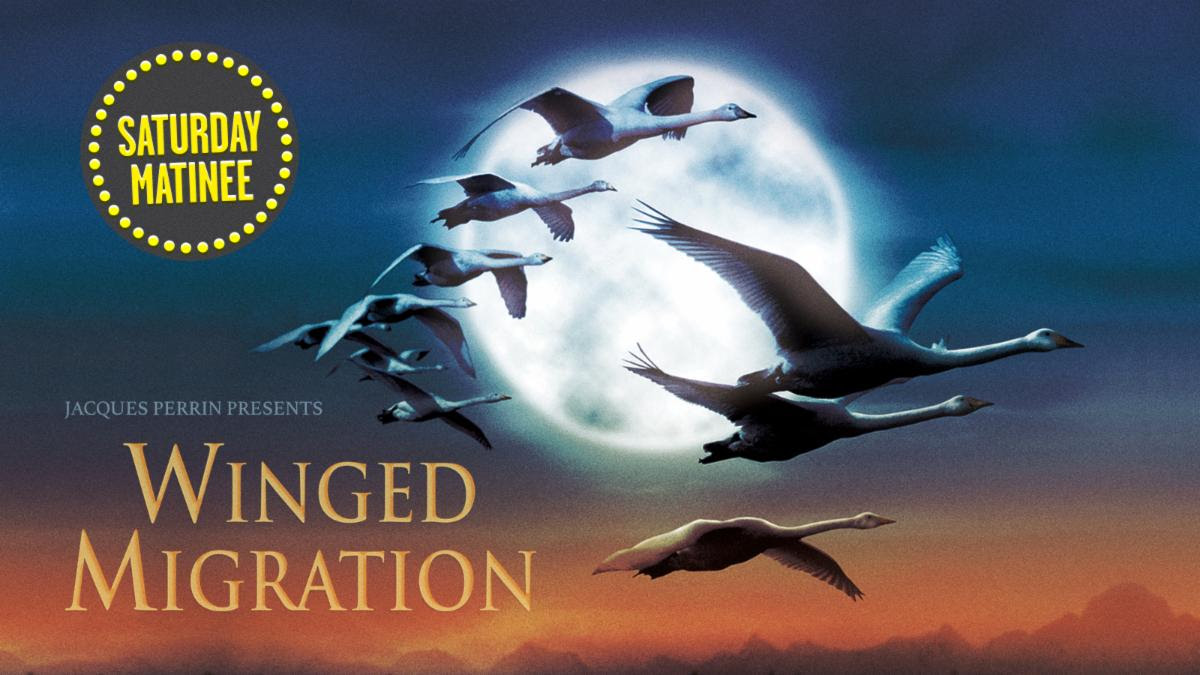 Saturday Matinee: Winged Migration
Jacques Perrin's awe-inspiring documentary captures the wonders and mysteries of birds in flight as never before.
Saturday, April 24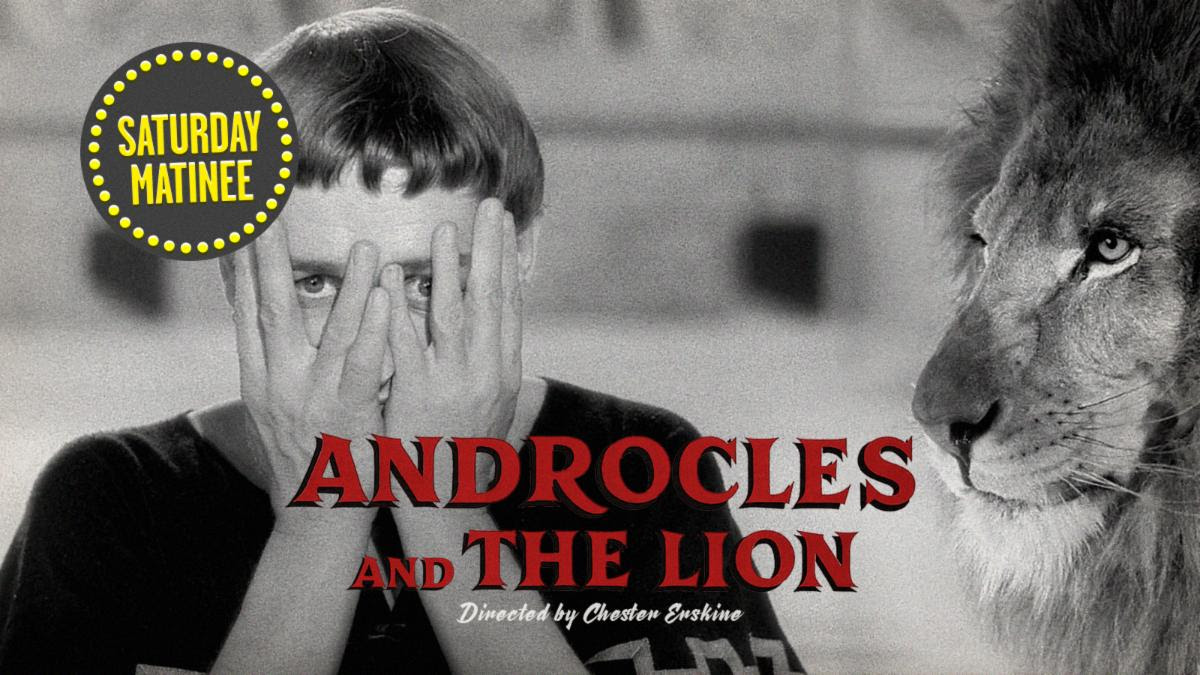 Saturday Matinee: Androcles and the Lion
George Bernard Shaw pens this breezy, delightful dramatization of a classic fable about a Christian slave who pulls a thorn from a lion's paw and is spared from death in the Colosseum as a result of his kind act.
SHORT FILM PROGRAMS
Tuesday, April 6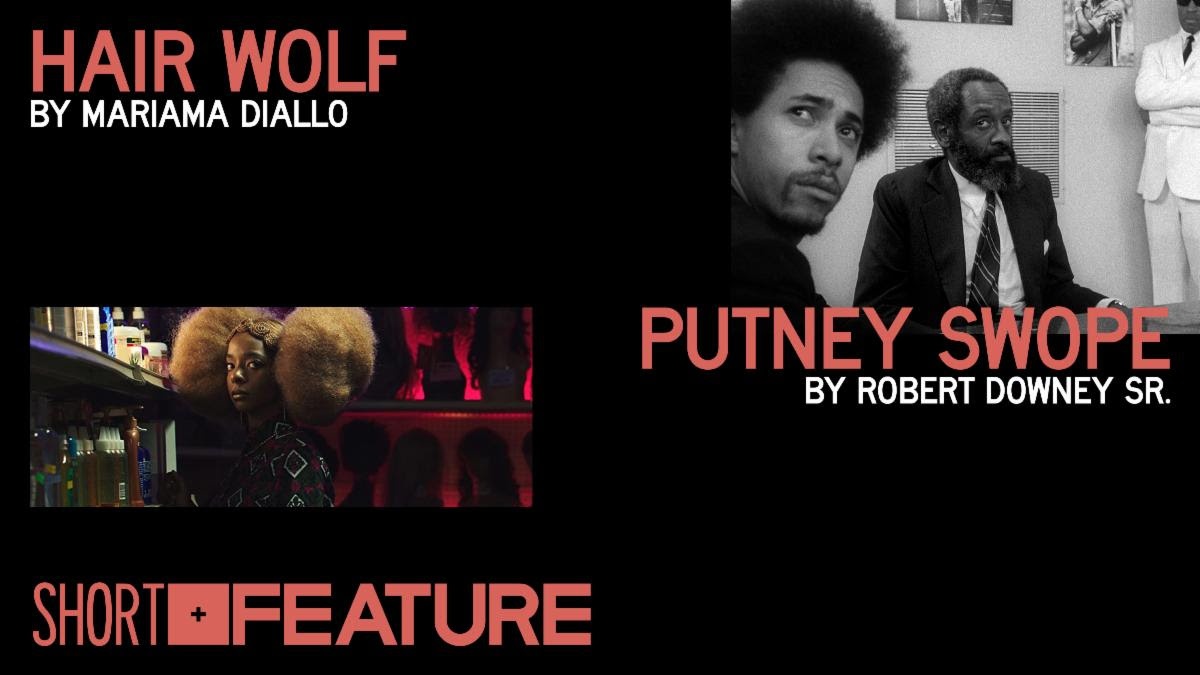 Short + Feature: From the Salon to the Boardroom
Hair Wolf and Putney Swope
A pair of fiendishly subversive racial satires tackle anti-Blackness and white privilege with audacious imagination.
Tuesday, April 13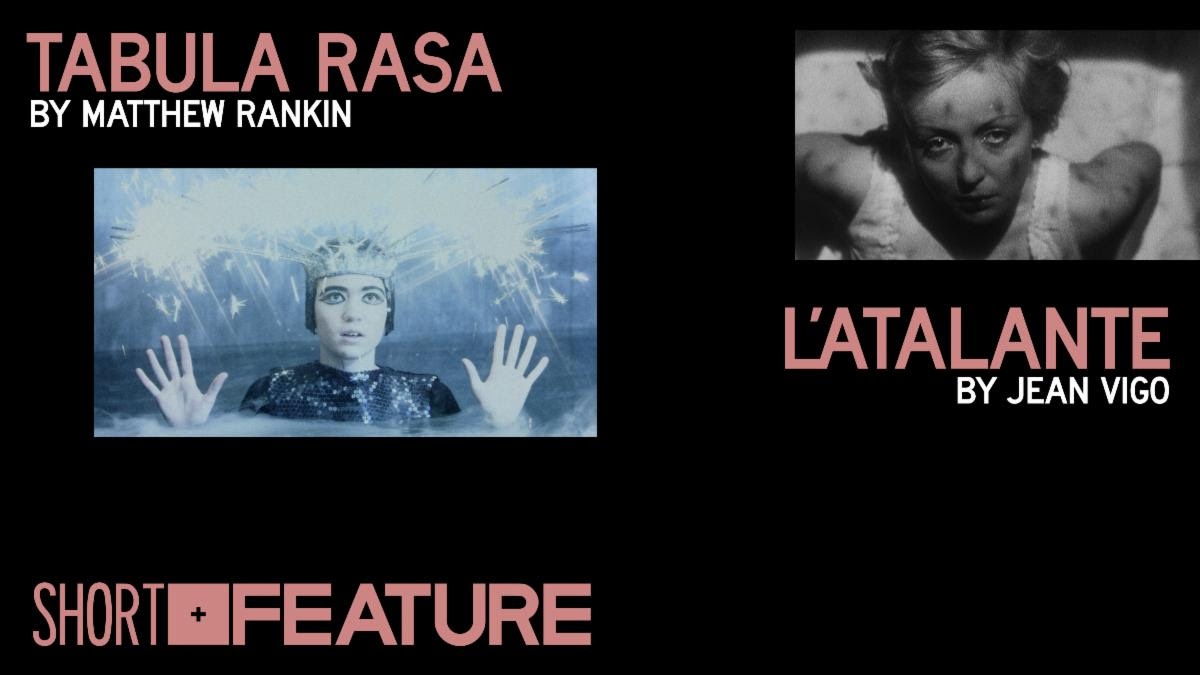 Short + Feature: Water Worlds
Tabula Rasa and L'Atalante
Let your imagination swim in the waters of two aqueous odysseys set in magical floating worlds.
Tuesday, April 20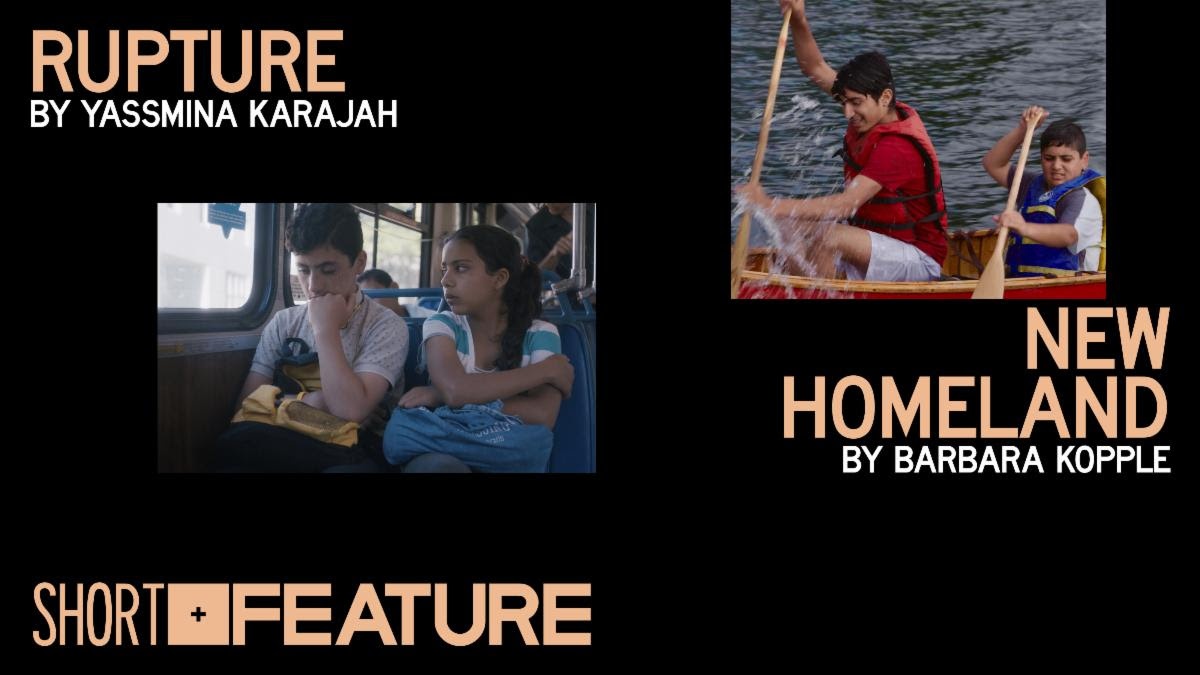 Short + Feature: Childhood Interrupted
Rupture and New Homeland
The impact of the global refugee crisis on children hits home in these affecting studies of trauma, displacement, and assimilation by Yassmina Karajah and Barbara Kopple.
Tuesday, April 27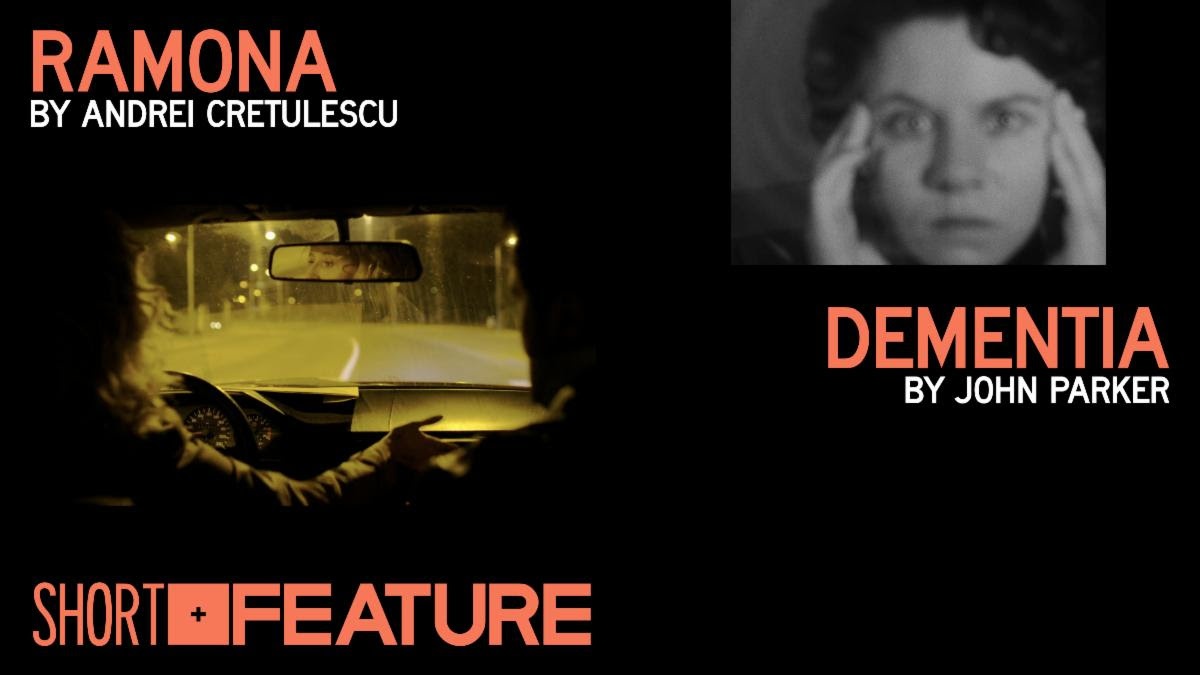 Short + Feature: Manic Killer Nightmare Girls
Ramona and Dementia
Two women embark on violent journeys through mysterious nocturnal worlds in a pair of disturbing, noir-tinged odysseys.
DOUBLE FEATURES
Friday, April 2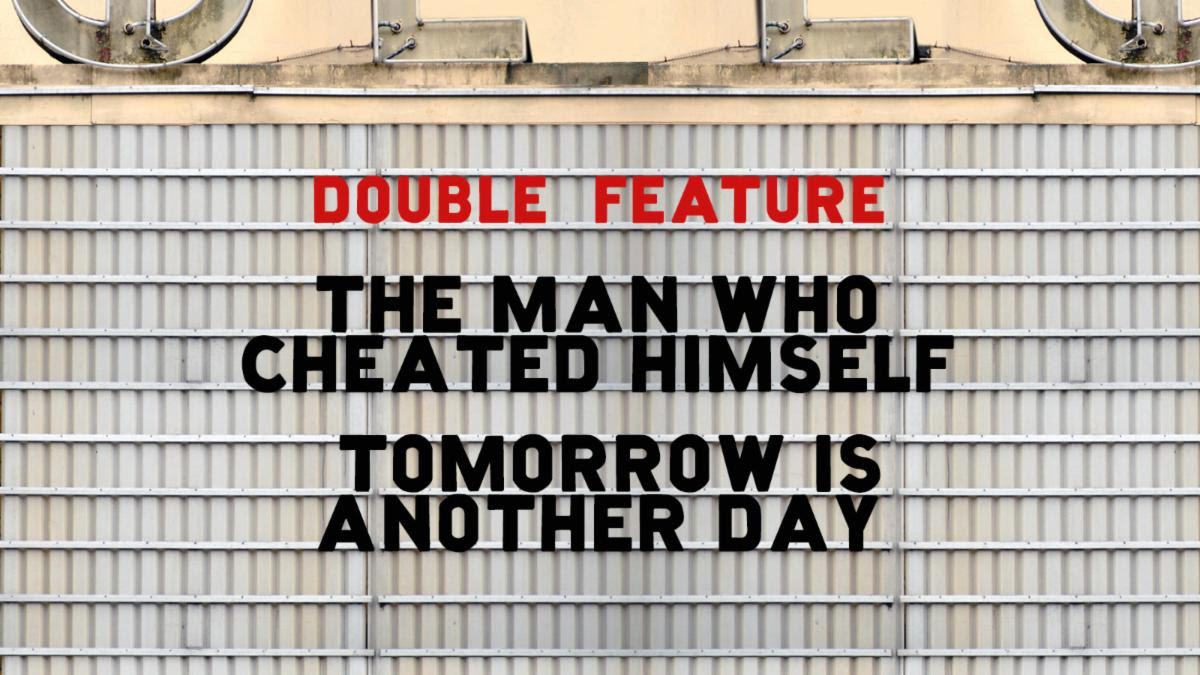 Double Feature: Feelin' Feisty
The Man Who Cheated Himself and Tomorrow Is Another Day
Felix E. Feist, one of the unsung masters of the B noir, brings a slam-bang stylistic punch to this pair of evocatively gritty crime thrillers.
Friday April 9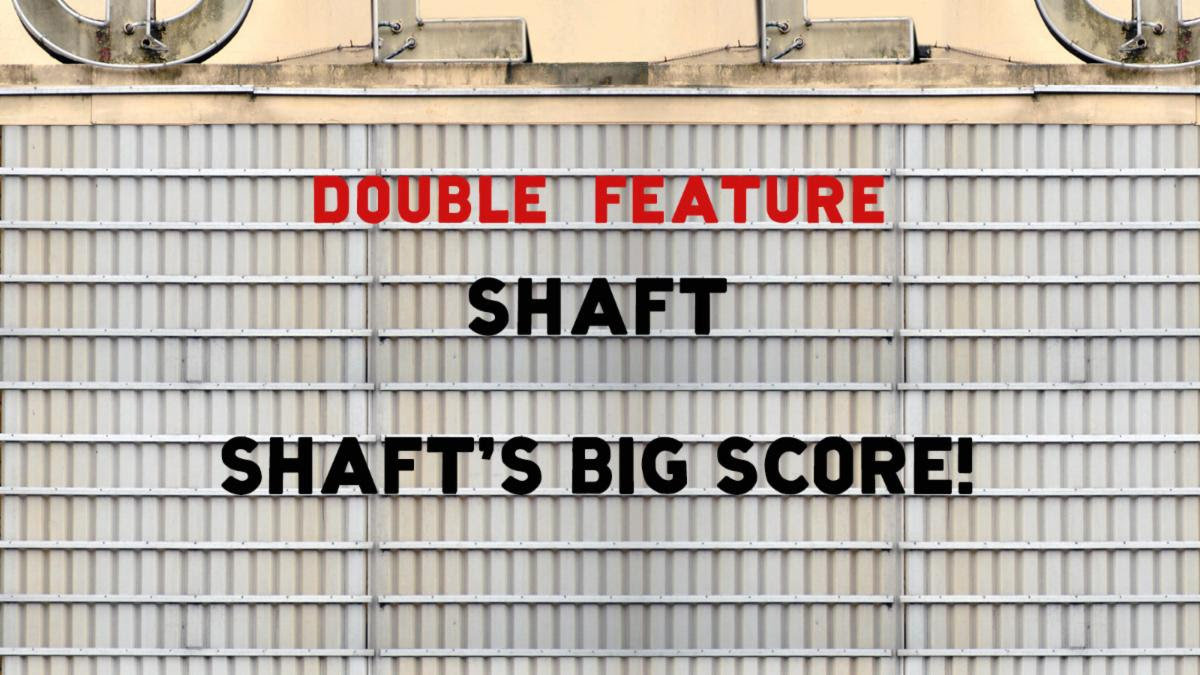 Double Feature: Can You Dig It?
Shaft and Shaft's Big Score!
Richard Roundtree swaggers onto the screen as private eye John Shaft in the groundbreaking first two entries in the genre-defining Blaxploitation series
Friday, April 16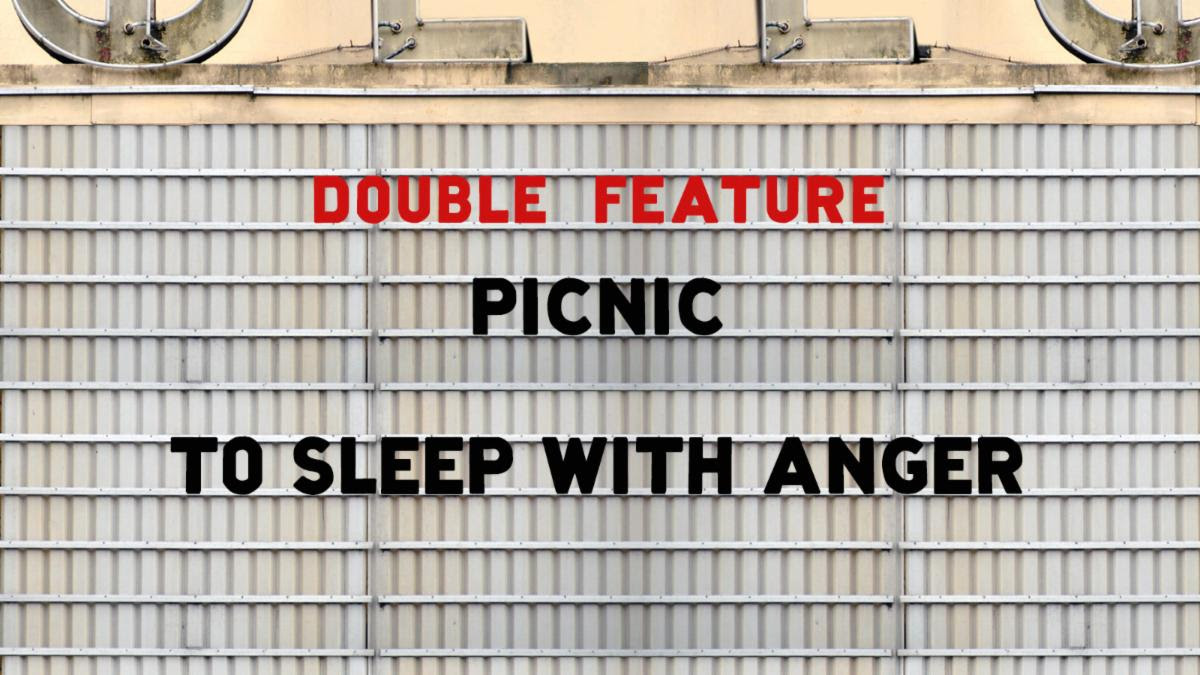 Double Feature: Stranger Danger
Picnic and To Sleep with Anger
Mysterious strangers cast beguiling spells—and cause disturbing disruptions—in the lives of everyone they encounter in these simmering dramas directed by Joshua Logan and Charles Burnett.
Friday, April 23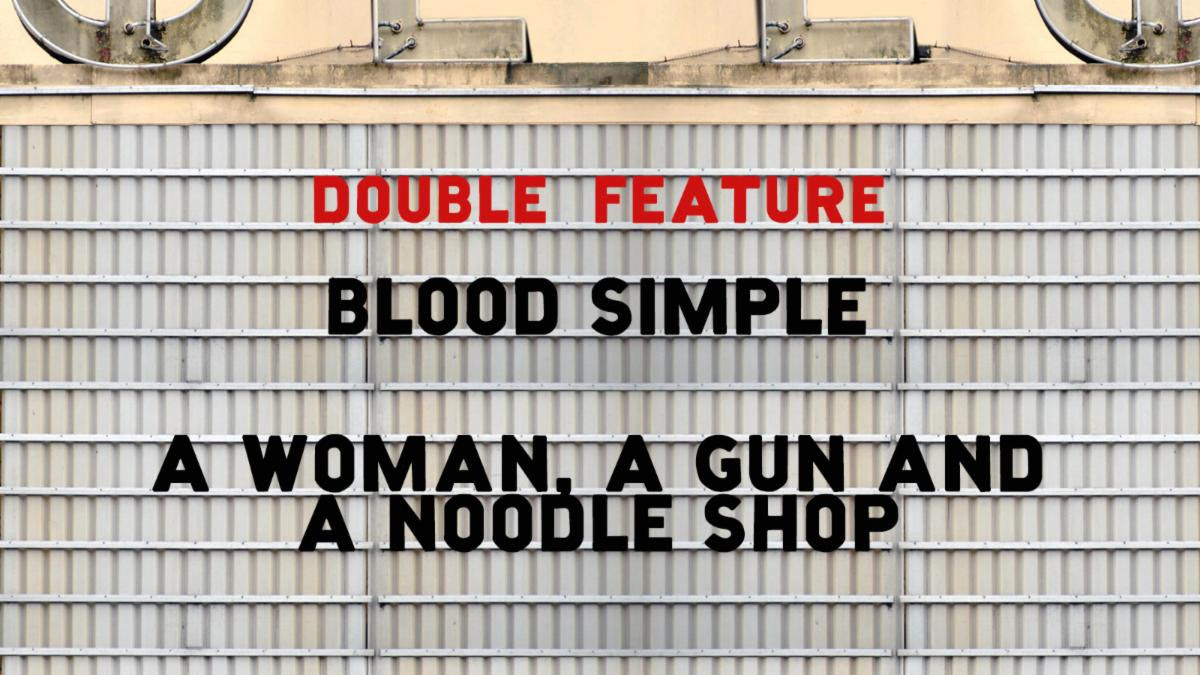 Double Feature: East Meets West Texas
Blood Simple and A Woman, a Gun and a Noodle Shop
The Coen brothers' crackerjack debut gets an audacious period remake courtesy of Chinese master Zhang Yimou.
Friday, April 30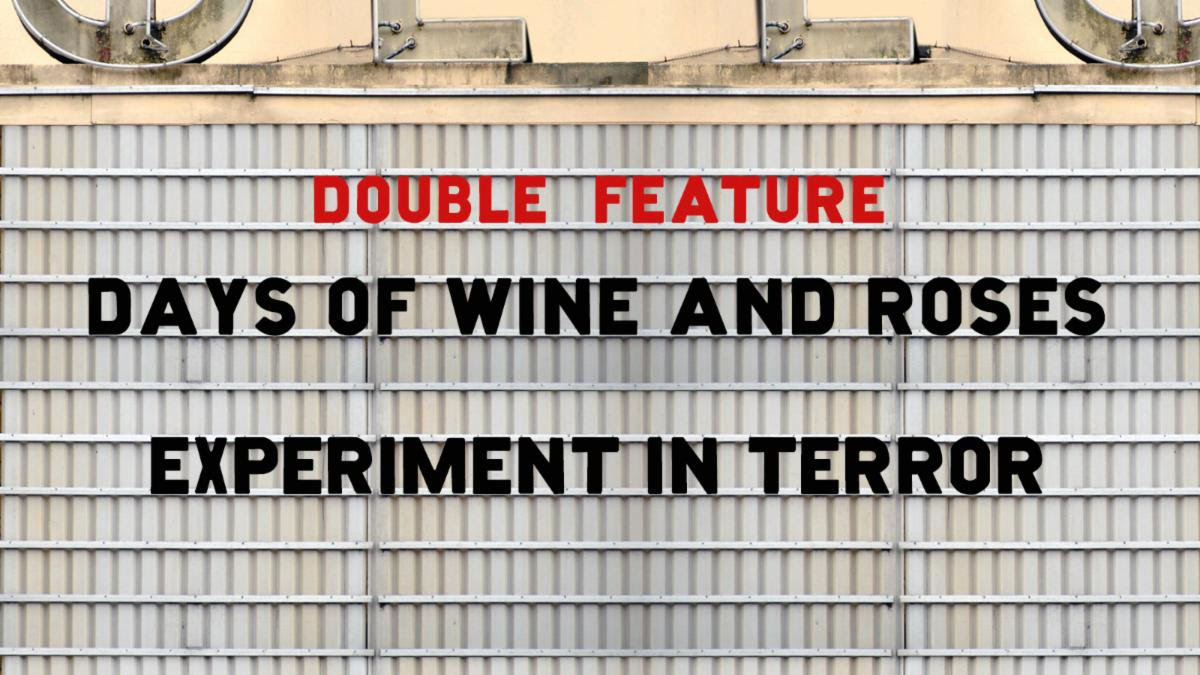 Double Feature: Addiction and Anxiety in Fog City
Days of Wine and Roses and Experiment in Terror
Director Blake Edwards, star Lee Remick, composer Henry Mancini, and the city of San Francisco make for a cinematic dream team in a pair of films—both released in 1962—that showcase the best of each.
PLUS: NOW PLAYING IN 30 YEARS OF THE FILM FOUNDATION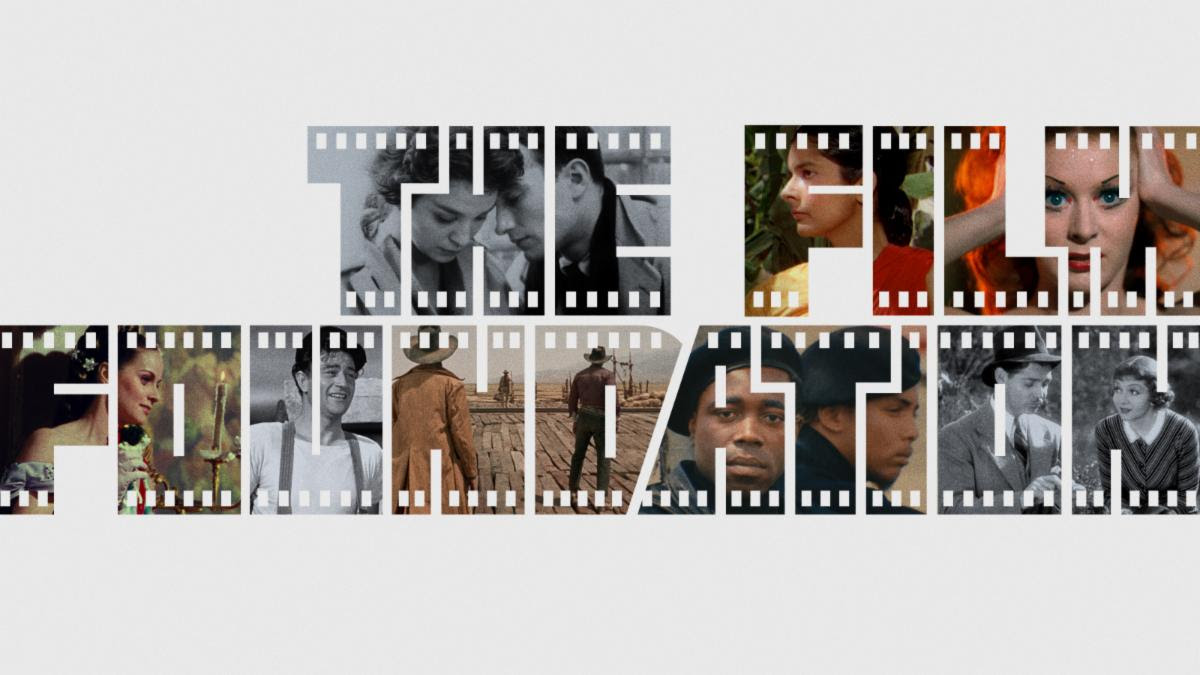 In November, we kicked off our thirtieth-anniversary celebration for film-preservation powerhouse The Film Foundation, founded by Martin Scorsese in 1990. The stunning restorations joining the lineup this month include classics by John Ford and Luchino Visconti, noir discoveries from Max Ophüls and Abraham Polonsky, and one of Abbott and Costello's most uproarious comedies.
Sons of the Desert, William A. Seiter, 1933
How Green Was My Valley, John Ford, 1941
Force of Evil, Abraham Polonsky, 1948
Caught, Max Ophüls, 1949
The Leopard, Luchino Visconti, 1963
Complete list of films premiering on the Criterion Channel this month:
5 Card Stud, Henry Hathaway, 1968
The Adventures of Prince Achmed, Lotte Reiniger, 1926
Aladdin and the Magic Lamp, Lotte Reiniger, 1954
And Nothing Happened, Naima Ramos Chapman, 2016
Animal Crackers, Victor Heerman, 1930
Any Number Can Play, Mervyn LeRoy, 1949
Apparition, Isabel Sandoval, 2012
Arabian Nights, Pier Paolo Pasolini, 1974
Araya, Margot Benacerraf, 1959
At the Circus, Edward Buzzell, 1939
Atlantic City, Louis Malle, 1980 *
The Automobile, Alfredo Giannetti, 1971
Bad Girls Go to Hell, Doris Wishman, 1965
The Big Gundown, Sergio Sollima, 1967
The Big Store, Charles Reisner, 1941
The Big Trim, John Magary, 2020
The Bird with the Crystal Plumage, Dario Argento, 1970
Bob le flambeur, Jean-Pierre Melville, 1956
Buena Vista Social Club, Wim Wenders, 1999
Burn!, Gillo Pontecorvo, 1969
California Split, Robert Altman, 1974
The Caliph Stork, Lotte Reiniger, 1954
Caught, Max Ophüls, 1949 *
Chef Flynn, Cameron Yates, 2018 *
Chop Shop, Ramin Bahrani, 2007
Companeros, Sergio Corbucci, 1970
Contempt, Jean-Luc Godard, 1963 *
Croupier, Mike Hodges, 1998
Dark City, William Dieterle, 1950
A Day at the Races, Sam Wood, 1937
Days of Heaven, Terrence Malick, 1978
Days of Wine and Roses, Blake Edwards, 1962
Death Rides a Horse, Giulio Petroni, 1967
Did You Wonder Who Fired the Gun?, Travis Wilkerson, 2017
Dr. Dolittle: A Trip to Africa, Lotte Reiniger, 1928
Dr. Dolittle: Lion's Den, 1928
Duck Soup, Leo McCarey, 1933
Duck, You Sucker, Sergio Leone, 1971
El Condor, John Guillermin, 1970
Experiment in Terror, Blake Edwards, 1962
The Flying Coffer, Lotte Reiniger, 1922
Force of Evil, Abraham Polonsky, 1948 *
The Gambler, Karel Reisz, 1974
The Garden, Derek Jarman, 1990
Gilda, Charles Vidor, 1946
A Girl Missing, Kōji Fukada, 2019
Go West, Edward Buzzell, 1940
Grand Illusion, Jean Renoir, 1937
Hair Wolf, Mariama Diallo, 2018
Hard Eight, Paul Thomas Anderson, 1996
Harlequin, Lotte Reiniger, 1931
Hitch-Hike, Pasquale Festa Campanile, 1977
Horse Feathers, Norman Z. McLeod, 1932
House of Games, David Mamet, 1987
How Green Was My Valley, John Ford, 1941
The Human Factor, Edward Dmytryk, 1975
The Hustler, Robert Rossen, 1961
Investigation of a Citizen Above Suspicion, Elio Petri, 1970
The Las Vegas Story, Robert Stevenson, 1952
The Leopard, Luchino Visconti, 1963
Little Women, Gillian Armstrong, 1994
A Loft, Ken Jacobs, 2010
The Lost Son, Lotte Reiniger, 1974
Machine Gun McCain, Giuliano Montaldo, 1969
The Magic Horse, Lotte Reiniger, 1974
Man Push Cart, Ramin Bahrani, 2005
The Man Who Cheated Himself, Felix E. Feist, 1950
Mayor, David Osit, 2020
McCabe & Mrs. Miller, Robert Altman, 1971
The Mend, John Magary, 2014
The Mercenary, Sergio Corbucci, 1968
Meshes of the Afternoon, Maya Deren, Alexandr Hackenschmied, 1943
The Mission, Roland Joffé, 1986
Momma's Man, Azazel Jacobs, 2008
Monkey Business, Norman Z. McLeod, 1931
Moonrise, Frank Borzage, 1948
New Homeland, Barbara Kopple, 2018
A Night at the Opera, Sam Wood, 1935
Night Train Murders, Aldo Lado, 1975
Oxhide, Liu Jiayin, 2005
Oxhide II, Liu Jiayin, 2009
Papageno, Lotte Reiniger, 1935
Picnic, Joshua Logan, 1955
Pink Narcissus, James Bidgood, 1971
The Professional, Georges Lautner, 1981
A Quiet Place in the Country, Elio Petri, 1968
Raining in the Mountain, King Hu, 1979
Ripley's Game, Liliana Cavani, 2002
Room Service, William A. Seiter, 1938
Rupture, Yassmina Karajah, 2017
The Secret of the Marquise, Lotte Reiniger, 1922
Señorita, Isabel Sandoval, 2011
Shaft, Gordon Parks, 1971
Shaft's Big Score!, Gordon Parks, 1972
Smooth Talk, Joyce Chopra, 1985
Sons of the Desert, William A. Seiter, 1933 *
The Star of Bethlehem, Lotte Reiniger, 1956
The Stolen Heart, Lotte Reiniger, 1934
Tabula Rasa, Matthew Rankin, 2011
That's Life!, Blake Edwards, 1986
To Sleep with Anger, Charles Burnett, 1990
The Third Man, Carol Reed, 1949
This Is Not a Film, Jafar Panahi, Mojtaba Mirtahmasb, 2011 *
Winged Migration, Jacques Cluzaud, Michel Debats, Jacques Perrin, 2001 *
A Woman, a Gun and a Noodle Shop, Zhang Yimou, 2009 *
Words, Planets, Laida Lertxundi, 2018
The World of Gilbert & George, Gilbert & George Passmore, 1981
Yellow Fever, Ng'endo Mukii, 2012
*Available in the U.S. only