Each month, the programmers at the Criterion Channel produce incredible line-ups for their subscribers. For August, the Channel will feature films from Béla Tarr, Gurinder Chadha, Jonas Bak, and more!
Below you'll find the programming schedule for the month, along with a complete list of titles that Criterion has in store for us. Don't forget to check the Criterion Channel's main page regularly though, as they occasionally will drop surprises that aren't included in the official press release.
Don't subscribe yet? Start a 14-day free trial
TOP STORIES
Premiering August 1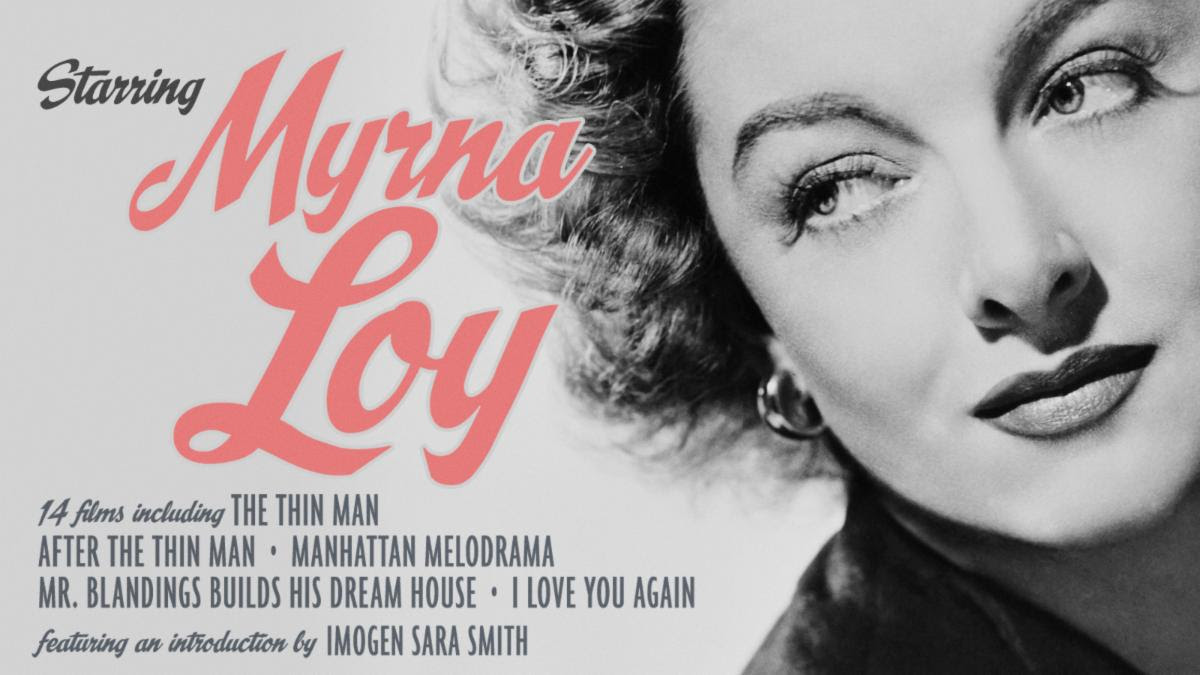 Starring Myrna Loy
Featuring a new introduction by critic Imogen Sara Smith
Wickedly witty and effortlessly elegant, Myrna Loy embodied 1930s romantic comedy at its most urbane. American audiences in 1937 voted her "Queen of the Movies," and she has enchanted ever since with her lively intelligence and sly humor, her cool poise and warm heart. Loy and William Powell formed one of the screen's greatest couples, and in the Thin Man movies they pioneered an ideal of modern marriage as a partnership of equals, nourished by a ceaseless flow of jokes and martinis. A passionate activist for social justice throughout her life, Myrna Loy brought substance and spirit to every film, elevating melodramas, crime thrillers, and comedies with her subtle underplaying, unaffected honesty, and timeless sense of style.
Love Me Tonight, Rouben Mamoulian, 1932
Penthouse, W. S. Van Dyke, 1933
The Thin Man, W. S. Van Dyke, 1934
Manhattan Melodrama, W. S. Van Dyke, 1934
Stamboul Quest, Sam Wood, 1934
Whipsaw, Sam Wood, 1935
Libeled Lady, Jack Conway, 1936
After the Thin Man, W. S. Van Dyke, 1936
Double Wedding, Richard Thorpe, 1937
Test Pilot, Victor Fleming, 1938
I Love You Again, W. S. Van Dyke, 1940
Love Crazy, Jack Conway, 1941
Mr. Blandings Builds His Dream House, H. C. Potter, 1948
The Red Pony, Lewis Milestone, 1949

The Swinging Soundtracks of Henry Mancini
Henry Mancini combined elements of jazz, pop, easy listening, and exotica into lush, loungey scores that all but defined space-age, cocktail-shaker sophistication. Bright, breezy, and casually inventive, Mancini's music lends that little something extra to works by Orson Welles (Touch of Evil), Stanley Donen (Charade, Two for the Road), and especially Blake Edwards, with whom Mancini collaborated on twenty-seven films, including the classics Days of Wine and Roses and Victor/Victoria.
Touch of Evil, Orson Welles, 1958
Days of Wine and Roses, Blake Edwards, 1962
Experiment in Terror, Blake Edwards, 1962
Mr. Hobbs Takes a Vacation, Henry Koster, 1962
Charade, Stanley Donen, 1963
Arabesque, Stanley Donen, 1966
Two for the Road, Stanley Donen, 1967
Sunflower, Vittorio De Sica, 1970
Once Is Not Enough, Guy Green, 1975
Silver Streak, Arthur Hiller, 1976
Little Miss Marker, Walter Bernstein, 1980
Victor/Victoria, Blake Edwards, 1982
That's Life!, Blake Edwards, 1986

Starring David Gulpilil
Featuring the documentaries Gulpilil—One Red Blood and My Name Is Gulpilil
"I know how to walk across the land in front of a camera, because I belong there," said David Gulpilil, the late, legendary Yolngu actor who, beginning as a teenager with his very first film role in Nicolas Roeg's Walkabout, redefined the the way that Indigenous people were represented in Australian cinema and became an international ambassador for the resilience and dignity of his culture. His physical grace (he was an equally celebrated dancer) and intense charisma made him a defining face of the Australian New Wave in classics such as Storm Boy and The Last Wave, while acclaimed personal projects like Ten Canoes and Charlie's Country—which he cowrote and for which he won an acting award at the Cannes Film Festival—allowed him to explore Australian history and society from an Aboriginal perspective.
Features
Walkabout, Nicolas Roeg, 1971
Storm Boy, Henri Safran, 1976
Mad Dog Morgan, Philippe Mora, 1976
The Last Wave, Peter Weir, 1977
Dark Age, Arch Nicholson, 1987
Gulpilil—One Red Blood, Darlene Johnson, 2002
Rabbit-Proof Fence, Phillip Noyce, 2002
Mimi, Warwick Thornton, 2002
The Tracker, Rolf de Heer, 2002
The Proposition, John Hillcoat, 2005
Ten Canoes, Rolf de Heer and Peter Djigirr, 2006
Charlie's Country, Rolf de Heer, 2013
Another Country, Molly Reynolds, 2015
My Name Is Gulpilil, Molly Reynolds, 2021

Starring Yaphet Kotto
Featuring a new introduction by journalist Jamelle Bouie
With his powerful presence and refusal to take on roles he deemed demeaning, the late Yaphet Kotto left behind a legacy of dynamic performances that helped blaze a new trail for Black actors on-screen. Intense, fearless, and committed, Kotto often lent his passion and intelligence to finely shaded characters distinguished by their moral ambiguity and psychological complexity. Whether playing a villain for the ages in Larry Cohen's ruthlessly subversive racial satire Bone, an autoworker fed up with the indignities of working-class life in Paul Schrader's piercing drama Blue Collar, or an unsung American hero in the stirring historical drama A House Divided: Denmark Vesey's Rebellion, Kotto was never less than electric.
Across 110th Street, Barry Shear, 1972*
Bone, Larry Cohen, 1972
Truck Turner, Jonathan Kaplan, 1974
Friday Foster, Arthur Marks, 1975
Blue Collar, Paul Schrader, 1978
A House Divided: Denmark Vesey's Rebellion, Stan Lathan, 1982
Midnight Run, Martin Brest, 1988
*Available September 1

Hollywood Chinese
Featuring a new introduction by filmmaker Arthur Dong
As long as Hollywood has existed, Chinese and Chinese American lives and artists have been an integral part of its story—though their contributions have often been marginalized, erased, and complicated by a tangled history of racism and (mis)representation. Presented alongside curator Arthur Dong's illuminating documentary Hollywood Chinese, this program spans cinema's first hundred years to explore the ways in which the Chinese people have been imagined in American feature films, confronting an often grotesque legacy of stereotypes (exemplified by the practice of white actors portraying Asian characters in yellowface) and spotlighting the indelible contributions of trailblazing talents like stars Anna May Wong (Daughter of the Dragon) and Nancy Kwan (The World of Suzie Wong), directors Wayne Wang (Chan Is Missing) and Ang Lee (The Wedding Banquet), and cinematographer James Wong Howe (Sweet Smell of Success). What emerges is a fascinating cross-cultural mosaic shaped by both racist histories and groundbreaking artistry.
Please be advised: Some films include racist stereotypes and tropes, including yellowface and offensive slurs. For context, we recommend watching the series introduction by curator Arthur Dong and his documentary Hollywood Chinese.
Massacre of the Christians by the Chinese, 1900
The Heathen Chinese and the Sunday School Teachers, 1904
The Curse of Quon Gwon, Marion E. Wong, 1916
Broken Blossoms, D. W. Griffith, 1919
The Letter, Jean de Limur, 1929
Daughter of the Dragon, Lloyd Corrigan, 1931
The Cat's-Paw, Sam Taylor, 1934
The Good Earth, Sidney Franklin, 1937
Lost Horizon, Frank Capra, 1937
Charlie Chan in Honolulu, H. Bruce Humberstone, 1938
King of Chinatown, Nick Grinde, 1939
China Sky, Ray Enright, 1945
Sweet Smell of Success, Alexander Mackendrick, 1957
China Doll, Frank Borzage, 1958
The World of Suzie Wong, Richard Quine, 1960
Flower Drum Song, Henry Koster, 1961
Rider on a Dead Horse, Herbert L. Strock, 1962
7 Faces of Dr. Lao, George Pal, 1964
The Sand Pebbles, Robert Wise, 1966
Chan Is Missing, Wayne Wang, 1982
Year of the Dragon, Michael Cimino, 1985
M. Butterfly, David Cronenberg, 1993
The Wedding Banquet, Ang Lee, 1993
Xiu Xiu: The Sent Down Girl, Joan Chen, 1998
Hollywood Chinese, Arthur Dong, 2007
CRITERION COLLECTION EDITIONS
Premiering August 1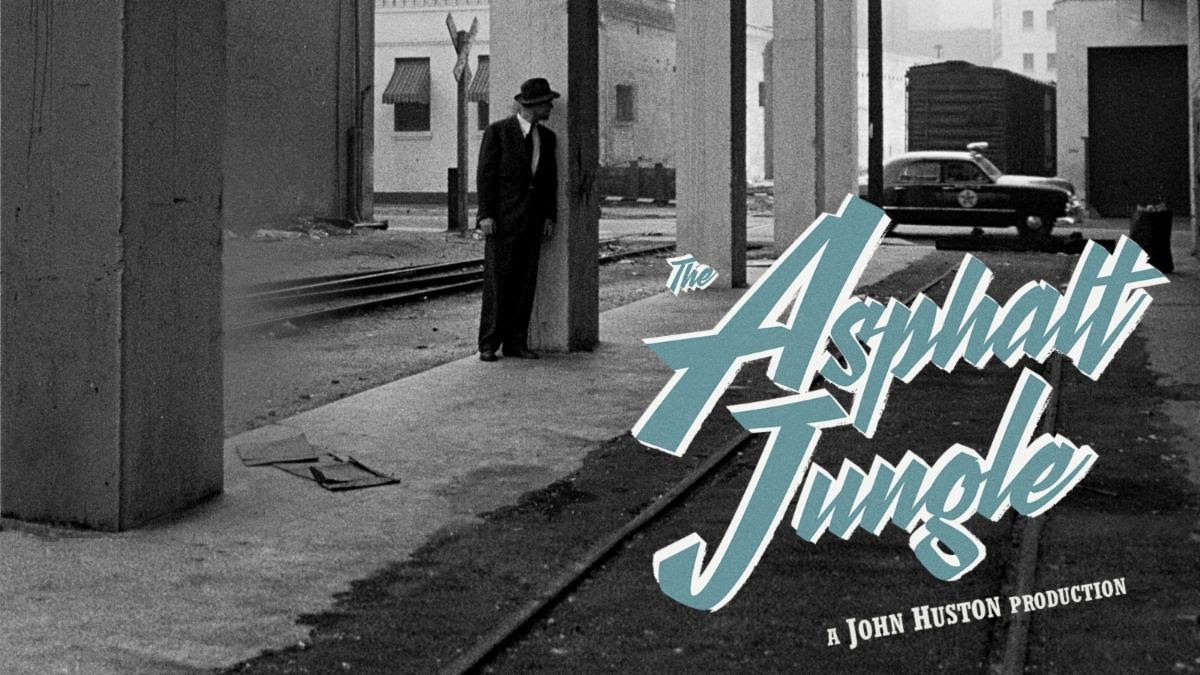 The Asphalt Jungle: Criterion Collection Edition #847
One of the all-time great heist films offers an uncommonly naturalistic, detailed view of a seamy criminal underworld.
SUPPLEMENTAL FEATURES: Audio commentary by film historian Drew Casper; a documentary about actor Sterling Hayden; interviews with director John Huston, film noir historian Eddie Muller, and cinematographer John Bailey; and more.

Husbands: Criterion Collection Edition #1029
John Cassavetes pushes his raw, uncompromising emotional realism to its electrifying limit in this unflinching portrait of masculinity in crisis.
SUPPLEMENTAL FEATURES: A television appearance by Cassavetes and actors Ben Gazzara and Peter Falk, audio commentary by critic Marshall Fine, interviews with producer Al Ruban and actor Jenny Runacre, and more.

Rouge: Criterion Collection Edition #1129
Cantopop superstars Anita Mui and Leslie Cheung share a love that transcends death in this lush, opium-wreathed ghost story that movingly bridges Hong Kong's past and present.
SUPPLEMENTAL FEATURES: Two documentaries by director Stanley Kwan, on queer representation in Chinese cinema and his Hong Kong identity, and a conversation between Kwan and filmmaker Sasha Chuk.

Sweet Smell of Success: Criterion Collection Edition #555
Burt Lancaster oozes venom as a vicious Broadway gossip columnist in this cracklingly cruel dispatch from the kill-or-be-killed wilds of 1950s Manhattan.
SUPPLEMENTAL FEATURES: Documentaries on director Alexander Mackendrick and cinematographer James Wong Howe, audio commentary by film scholar James Naremore, an interview with critic and historian Neal Gabler about the inspiration for Lancaster's character, and more.
STREAMING PREMIERES
Monday, August 1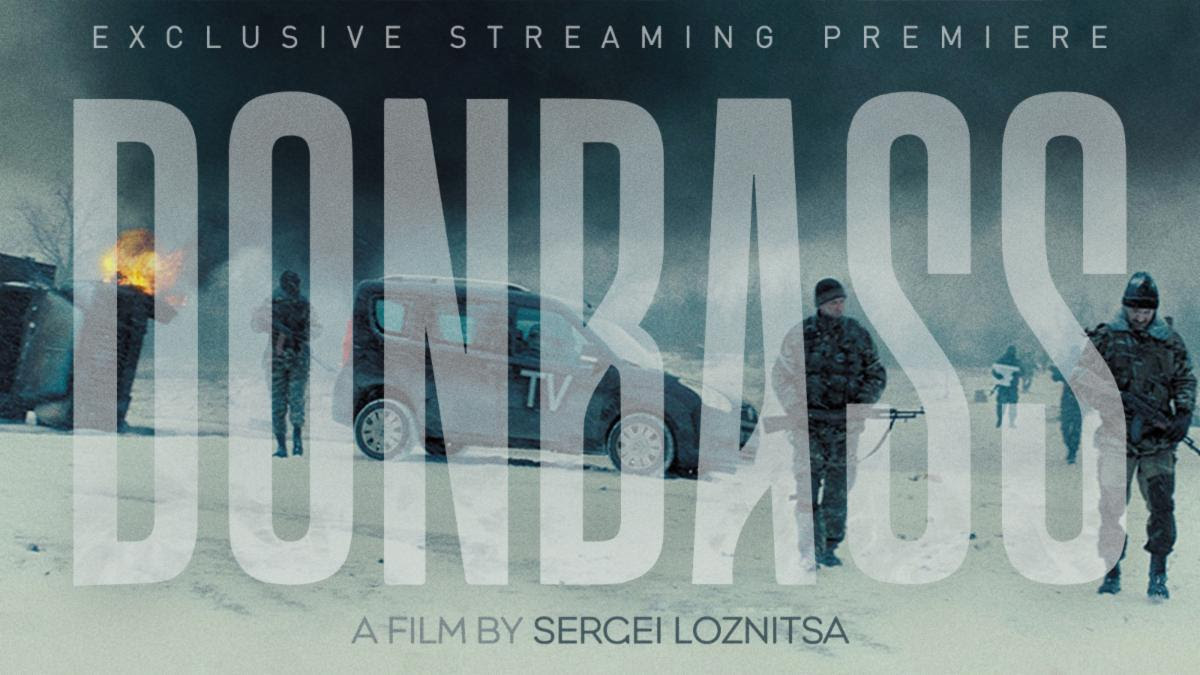 Donbass
In the Donbass region of Eastern Ukraine during the mid–2010s, a hybrid war takes place, involving an open armed conflict alongside killings and robberies perpetrated by Russian-separatist gangs. In the Donbass, war is called peace, propaganda is uttered as truth, and hatred is declared to be love. Life is suffused with fear and suspicion. What is real and what is fake news? This scathing, powerfully prescient satire from director Sergei Loznitsa is both a crucial interpretation of the Russo-Ukrainian war and a dark portrait of a world lost in post-truth distortions and fake identities.
Monday, August 1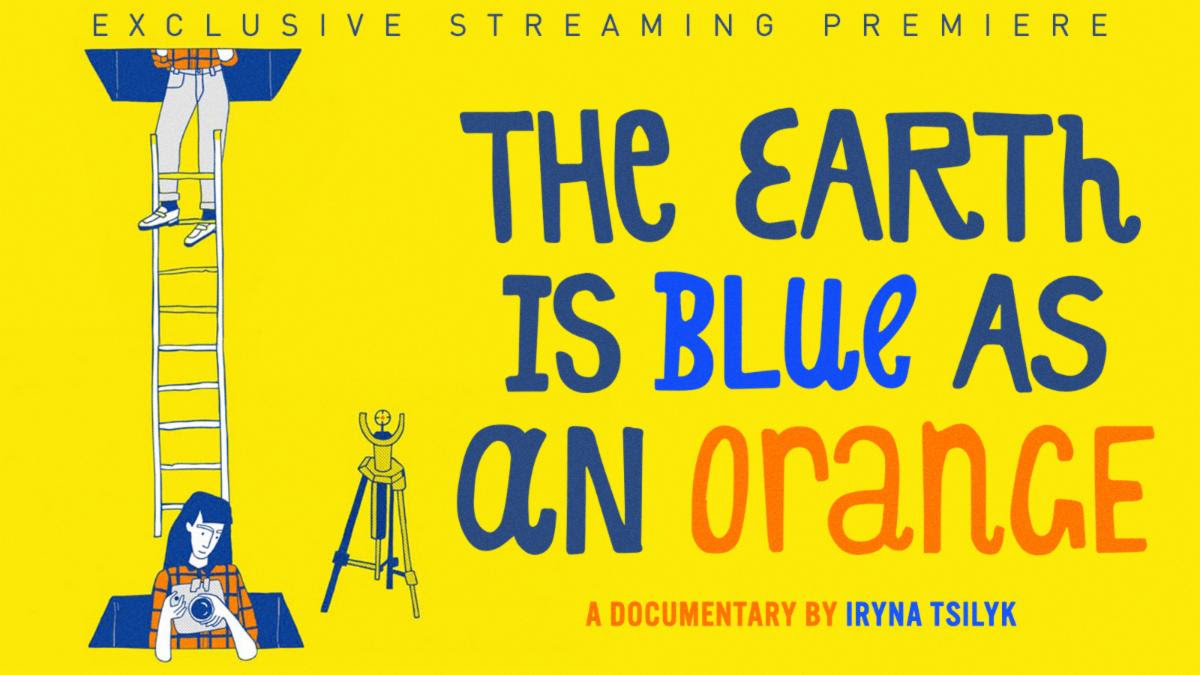 The Earth Is Blue as an Orange
Krasnohorivka: a town on the front lines of the war-torn region of Eastern Ukraine. When poet and filmmaker Iryna Tsilyk first visits the Trofymchuk-Gladky family home, she is surprised by what she finds: while the outside world is riven by bombings and chaos, single mother Anna and her four children are managing to keep their home a safe haven, full of life and light. Every member of the family has a passion for cinema, so they begin to shoot a film inspired by their own lives during wartime. The creative process raises questions about what kind of impact cinema might have during times of disaster, and how to picture war through the camera's lens. For Anna and the children, transforming trauma into a work of art is the ultimate way to stay human. The Earth Is Blue as an Orange stands not only as a remarkable document of the Russo-Ukrainian War through the lens—literally—of this family's creative process, but as an optimistic testament to the power of art and beauty in the face of destruction.
Monday, August 1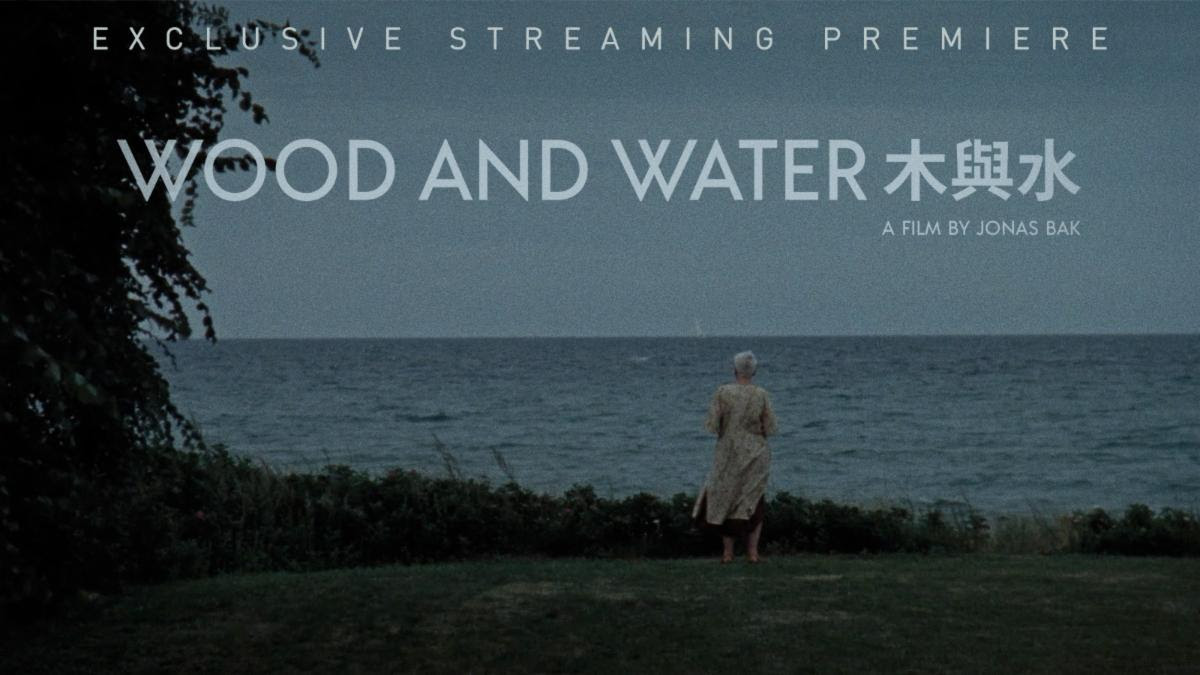 Wood and Water
In one of the most arresting feature debuts of recent memory, director Jonas Bak journeys halfway across the world to spin a delicate, quietly revelatory meditation on time and distance, alienation and connection. Facing the void of retirement after leaving her job at a church in Germany's Black Forest, Anke (played by the director's real-life mother, Anke Bak) looks forward to reconnecting with her adult children. When her estranged son, who has been living in Hong Kong, announces that he is unable to visit because of the ongoing prodemocracy protests, Anke makes the decision to go and see him herself. Adrift in an unfamiliar city rocked by social unrest, Anke moves through a series of experiences and encounters that begin to point the way toward a new chapter in her life. Sublimely shot on 16 mm, Wood and Water astutely subverts travelogue clichés to evoke a woman's interior journey.
Monday, August 1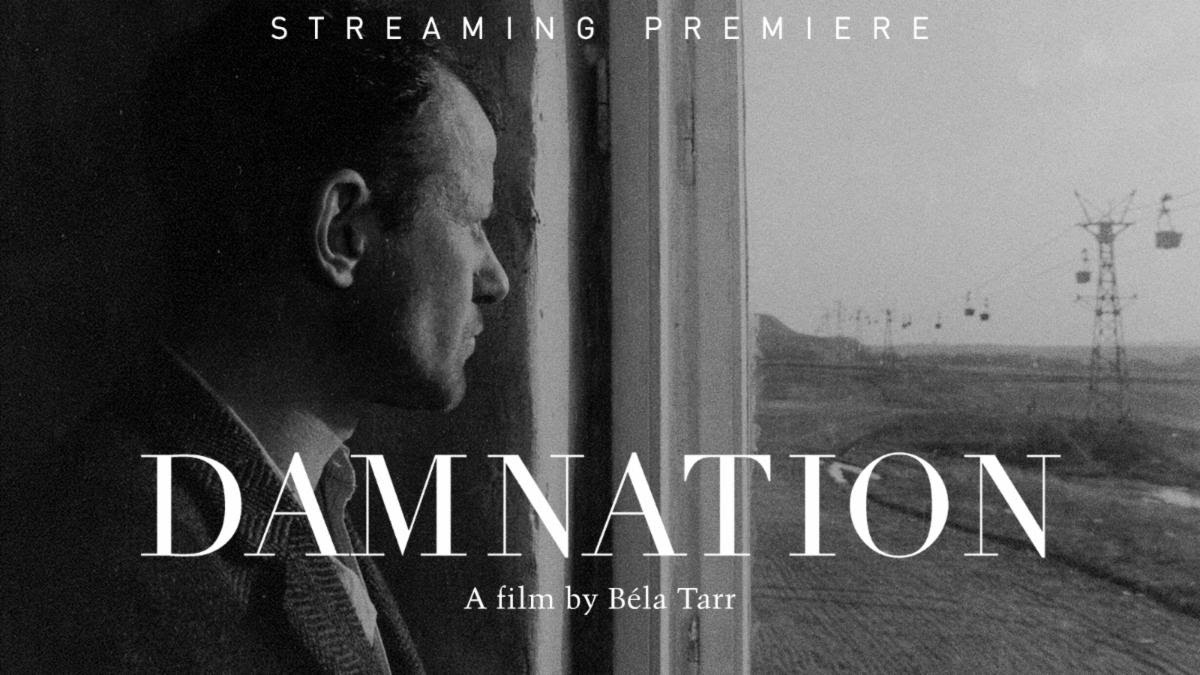 Damnation
This newly restored midcareer masterwork by legendary Hungarian filmmaker Béla Tarr, the first of his internationally acclaimed collaborations with author László Krasznahorkai, chronicles the doomed affair between bar Titanik regular Karrer (Miklós B. Székely) and the cruel cabaret singer (Vali Kerekes) he pines for while scheming to displace her brutish husband (György Cserhalmi). A poignant political allegory that solidified Tarr's arresting aesthetic, Damnation features the exquisite black-and-white cinematography and mesmerizing long takes that would come to be the director's trademark.
WOMEN FILMMAKERS
Wednesday, August 3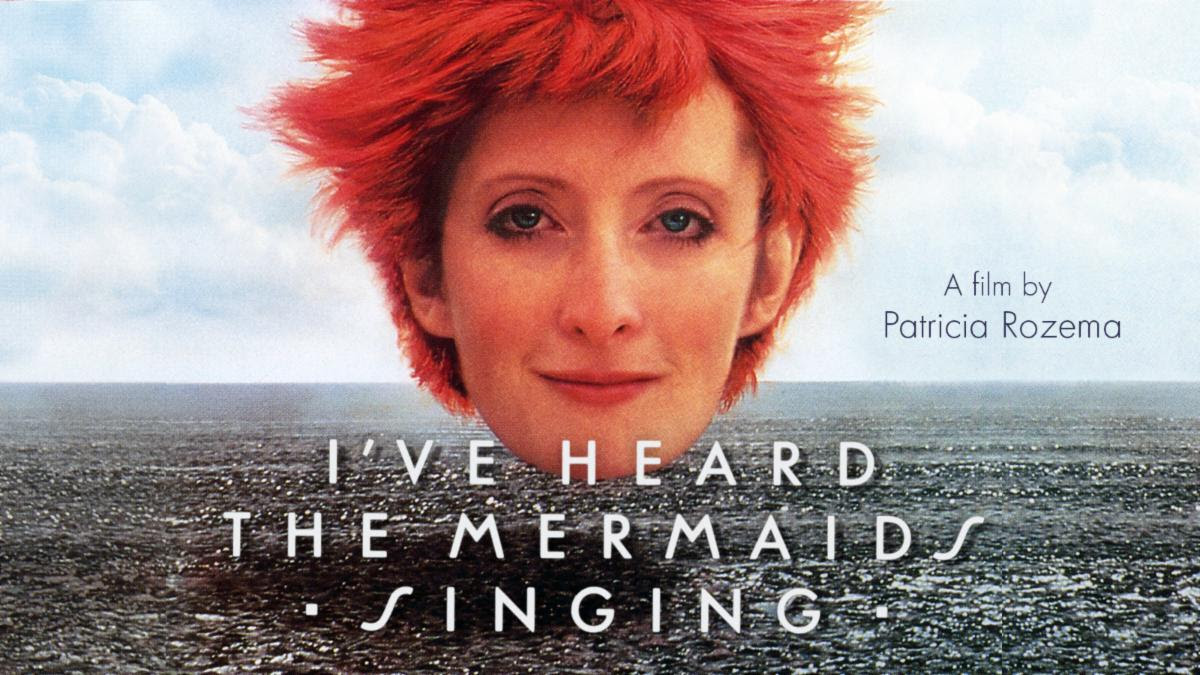 I've Heard the Mermaids Singing
Two vastly different women form a surprising connection in Toronto's 1980s art scene in this charming, whimsical, and much-loved lesbian classic by Patricia Rozema.
Wednesday, August 10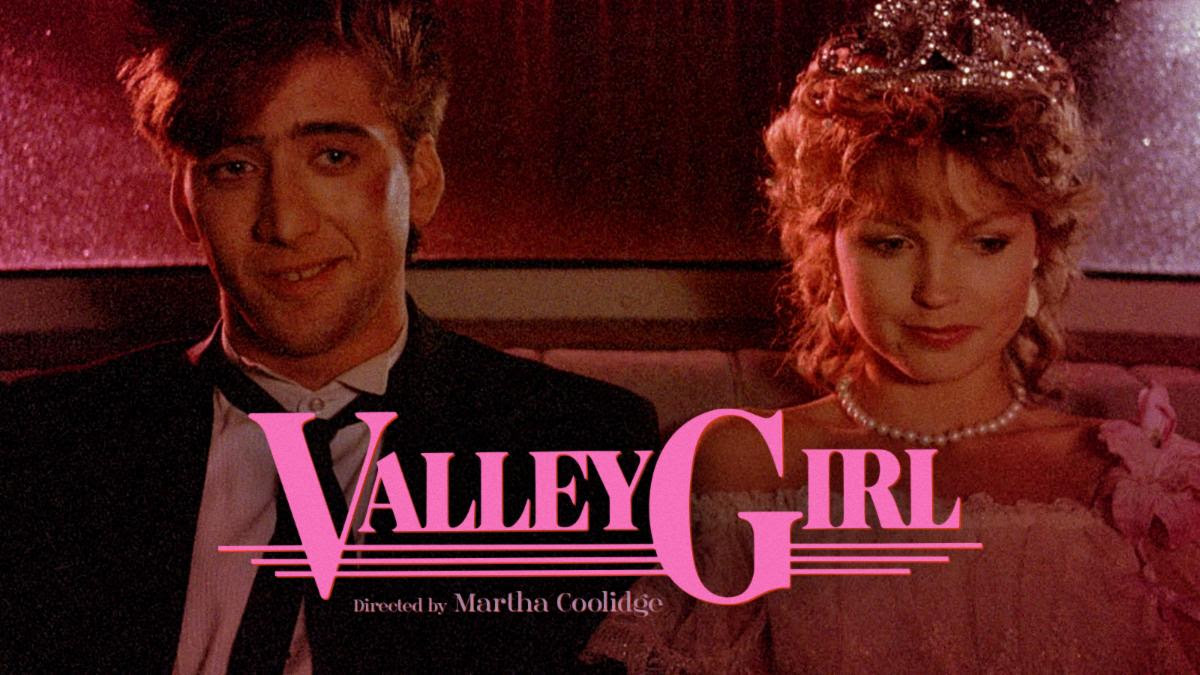 Valley Girl
Before there was Clueless, there was Valley Girl: Martha Coolidge's SoCal romantic comedy is a sincere, authentic portrayal of 1980s teenage life refreshingly devoid of cliché.
Wednesday, August 17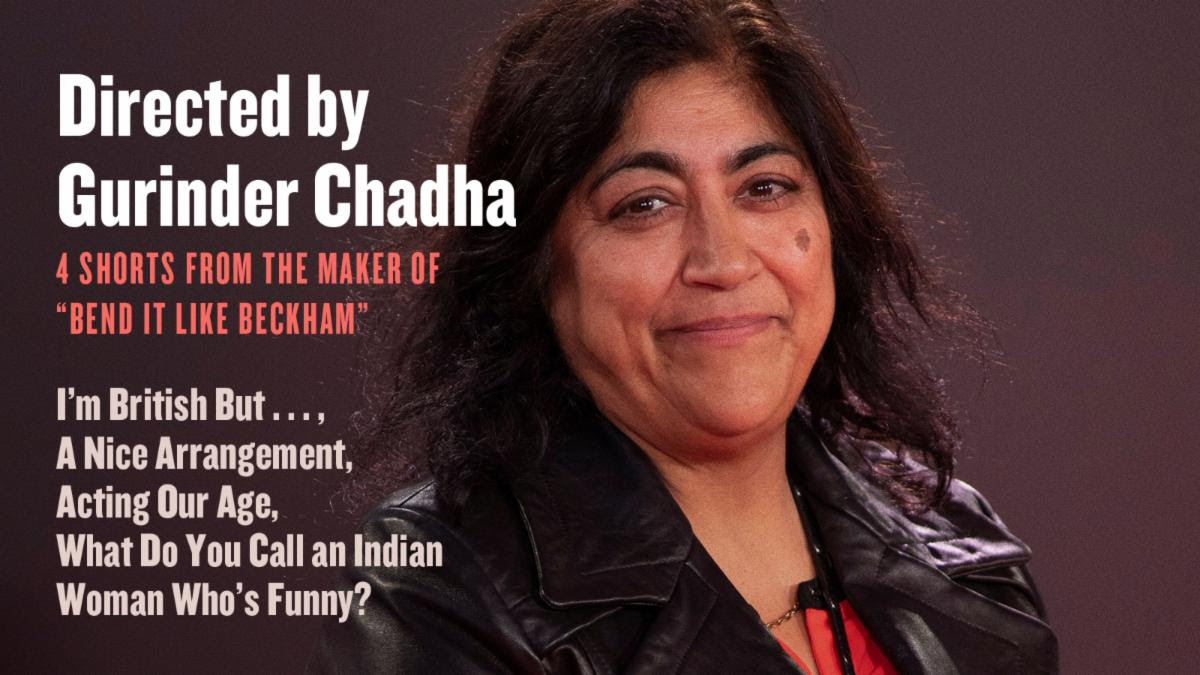 Directed by Gurinder Chadha
Best known for her breakout sensation Bend It Like Beckham, prolific filmmaker Gurinder Chadha has been exploring the intricacies of British-Indian identity for more than three decades, bringing a playful and personal perspective to the experiences of women navigating questions of tradition and change within the South Asian diaspora. These early short documentary and narrative films—including I'm British But … , a firsthand look at second-generation Asians in late–1980s Britain, and A Nice Arrangement, a wry tale of a bride preparing for her arranged marriage—balance warm humor with thought-provoking insight in order to challenge and expand ideas of what constitutes "British" identity.
I'm British But … , 1989
A Nice Arrangement, 1990
Acting Our Age, 1992
What Do You Call an Indian Woman Who's Funny?, 1994
Wednesday, August 24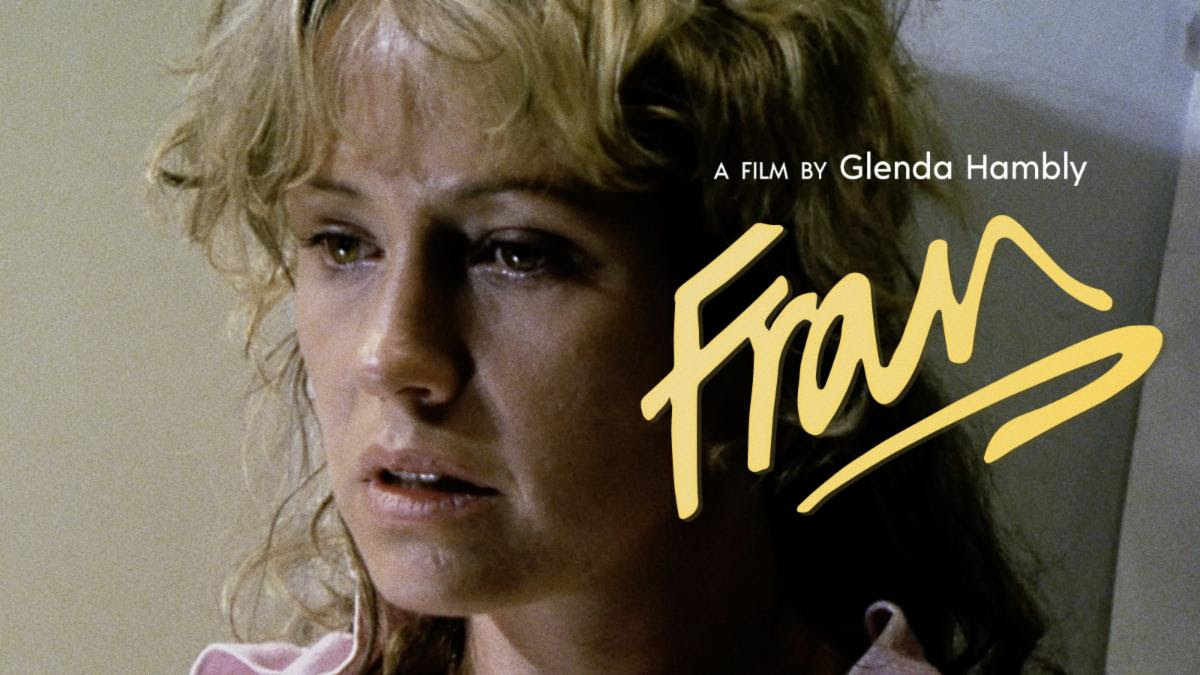 Fran
A compassionate social realism suffuses Glenda Hambly's candid, funny, unflinching portrait of a woman struggling to balance the demands of single motherhood with her own desires.
Wednesday, August 31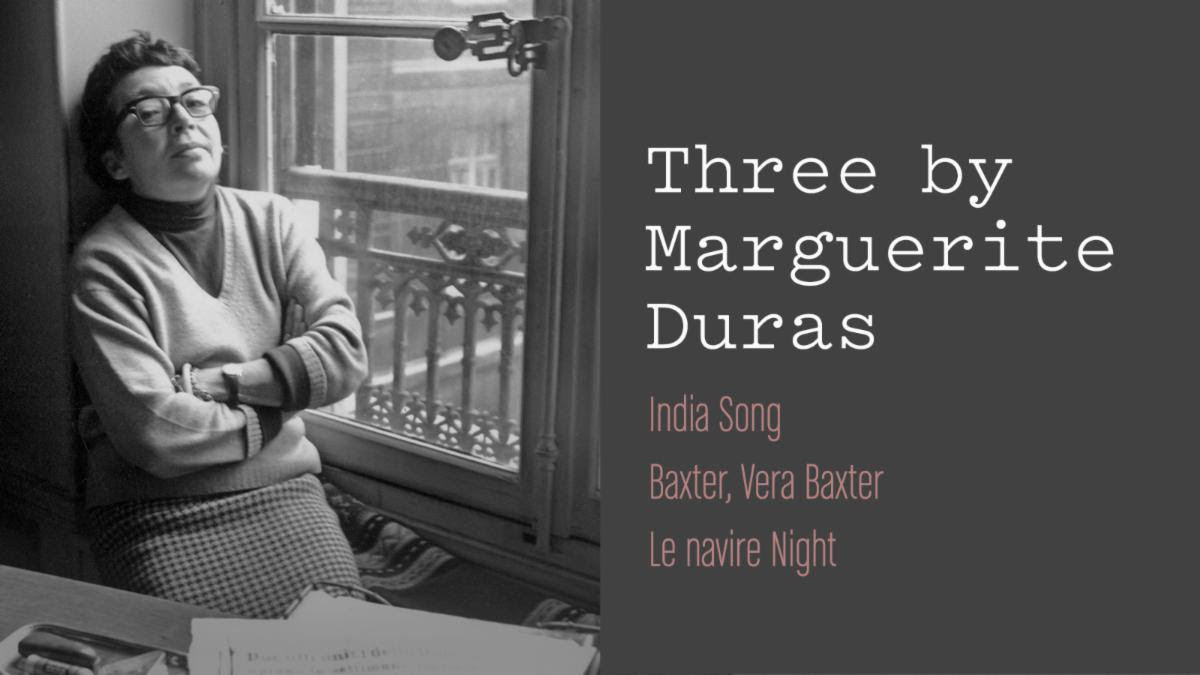 Three by Marguerite Duras
Having revolutionized French literature with her spare yet haunting prose, novelist Marguerite Duras next turned her attention to cinema, the rules of which she rewrote just as radically with her groundbreaking screenplay for Alain Resnais's influential Hiroshima mon amour and in more than a dozen entrancingly enigmatic films that she directed herself. Experimenting daringly with narrative construction, temporality, and the relationship between sound and image, Duras's films—including her masterpiece India Song, a mesmerizing evocation of colonial guilt and ennui—rank among the most fascinating and neglected works of twentieth-century cinema.
India Song, 1975
Baxter, Vera Baxter, 1977
Le navire Night, 1979
More women filmmakers featured in this month's programming:
Under the Magnifying Glass: Three Documentaries by Jessica Oreck
From Spikes to Spindles, Christine Choy, 1976
Mississippi Masala, Mira Nair, 1991
Fresh Kill, Shu Lea Cheang, 1994
Xiu Xiu: The Sent Down Girl, Joan Chen, 1998
The Betrayal, Ellen Kuras and Thavisouk Phrasavath, 2008
Another Country, Molly Reynolds, 2015
Les 3 boutons, Agnès Varda, 2015
The Wolfpack, Crystal Moselle, 2015
Mizuko, Kira Dane and Katelyn Rebelo, 2019
Stay Close, Luther Clement-Lam and Shuhah Fan, 2019
The Earth Is Blue as an Orange, Iryna Tsilyk, 2020
August Sky, Jasmin Tenucci, 2020
Queenie, Cai Thomas, 2020
Flatbush! Flatbush!, Alex Ramírez-Mallis, 2021
My Name Is Gulpilil, Molly Reynolds, 2021
Life Without Dreams, Jessica Bardsley, 2022
THREE DIMENSIONS
Thursday, August 11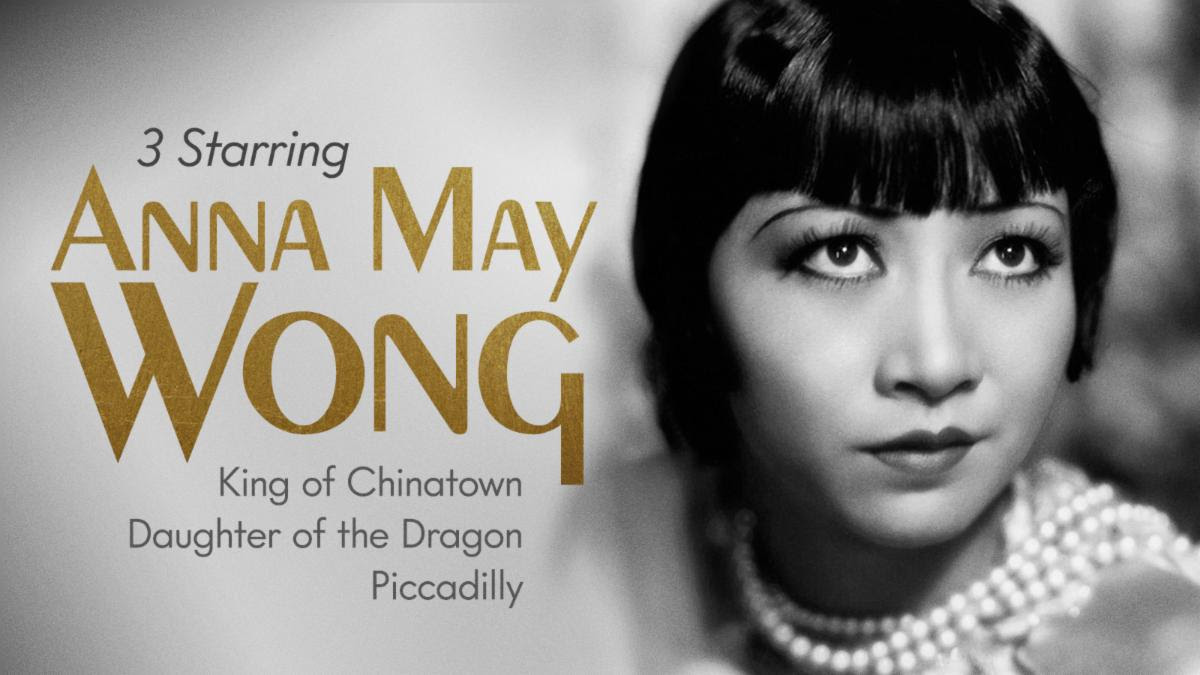 Three Starring Anna May Wong
The first Chinese American movie star, a Jazz Age style icon, and an undeniably magnetic screen presence, Anna May Wong both defied the prejudices of her time and languished under them, charting a trailblazing career at a time when Asian characters were still typically played by white actors in yellowface, while often finding herself reduced to "exotic" and stereotypical roles unworthy of her talents. Nevertheless, her cool glamor elevated every project she appeared in, as seen in this selection of films from her heyday in the 1920s and 1930s, including her finest on-screen hour, Piccadilly, an ultrastylish silent sizzler and one of a string of films that Wong made in England and Europe, where she found the kind of serious dramatic roles that had eluded her in Hollywood.
Piccadilly, E. A. Dupont, 1929
Daughter of the Dragon, Lloyd Corrigan, 1931
King of Chinatown, Nick Grinde, 1939
CRITERION ORIGINALS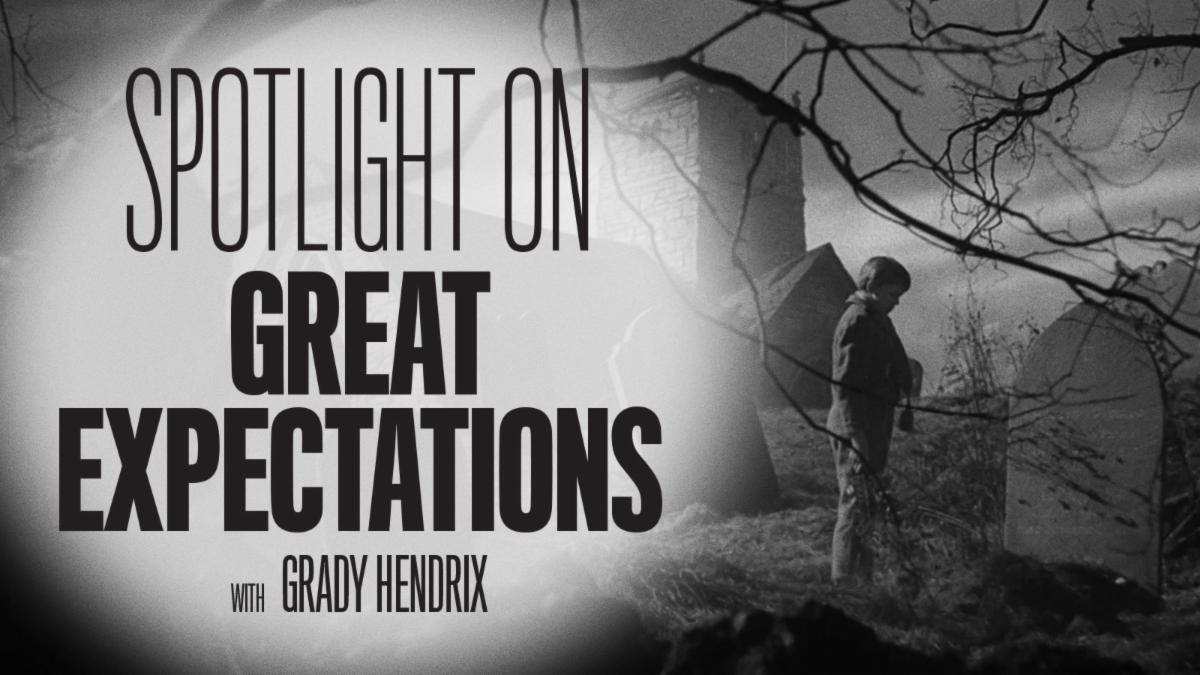 Spotlight on Great Expectations
In the latest installment of our Spotlight series, critic and novelist Grady Hendrix finds an unlikely favorite horror movie in David Lean's adaptation of a Charles Dickens classic.
SATURDAY MATINEES
Saturday, August 6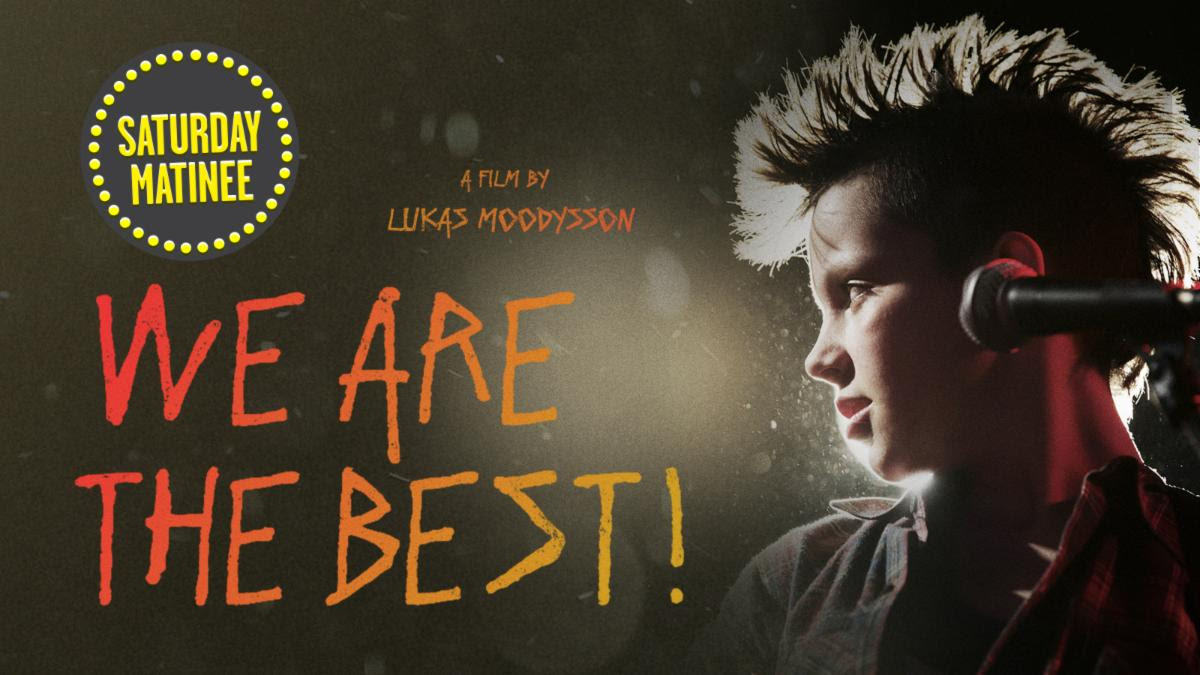 We Are the Best!
Punk is alive and well in this exuberant ode to nonconformity from Swedish auteur Lukas Moodysson.
Saturday, August 13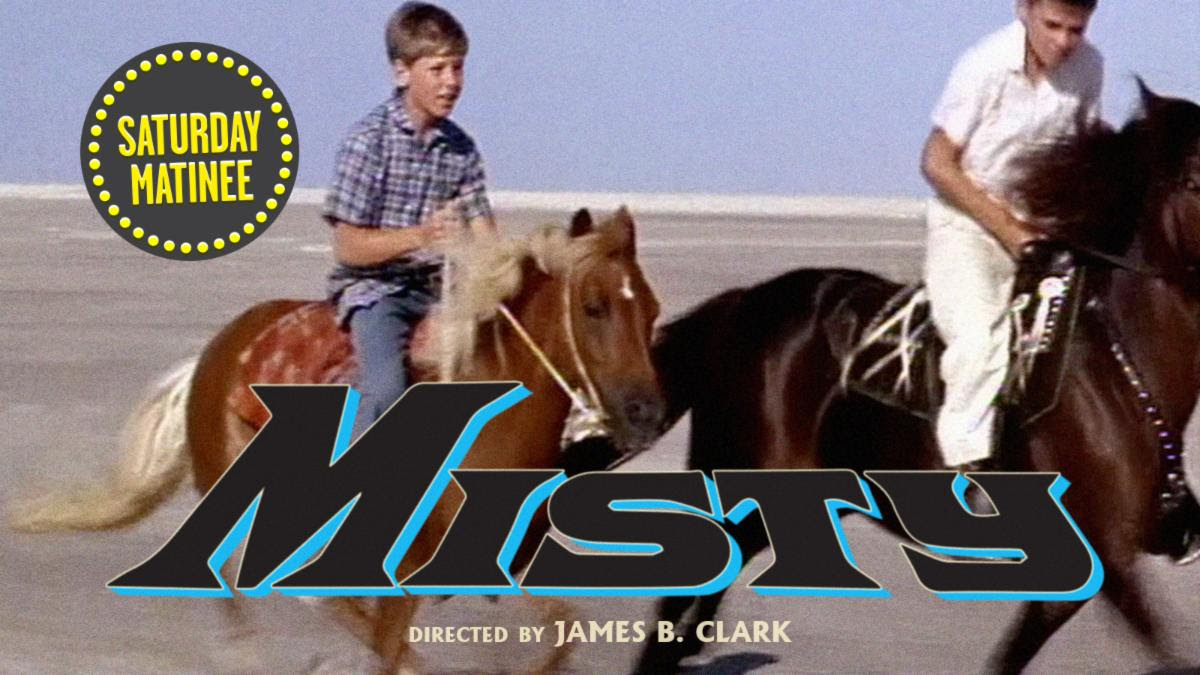 Misty
A brother and sister form a bond with a beautiful, elusive mare in this heartwarming horse's tale based on a classic children's novel.
Saturday, August 20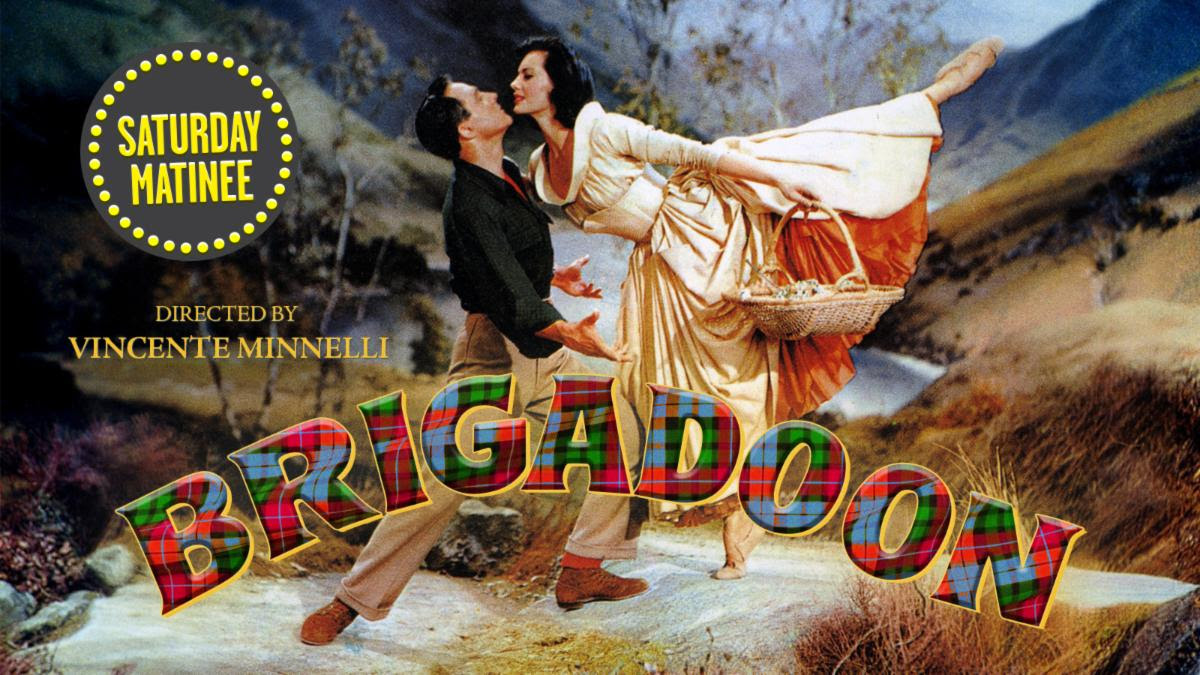 Brigadoon
Vincente Minnelli's sublime musical is an enchantingly poignant expression of the allure of imaginative fantasy as an escape from everyday life.
Saturday, August 27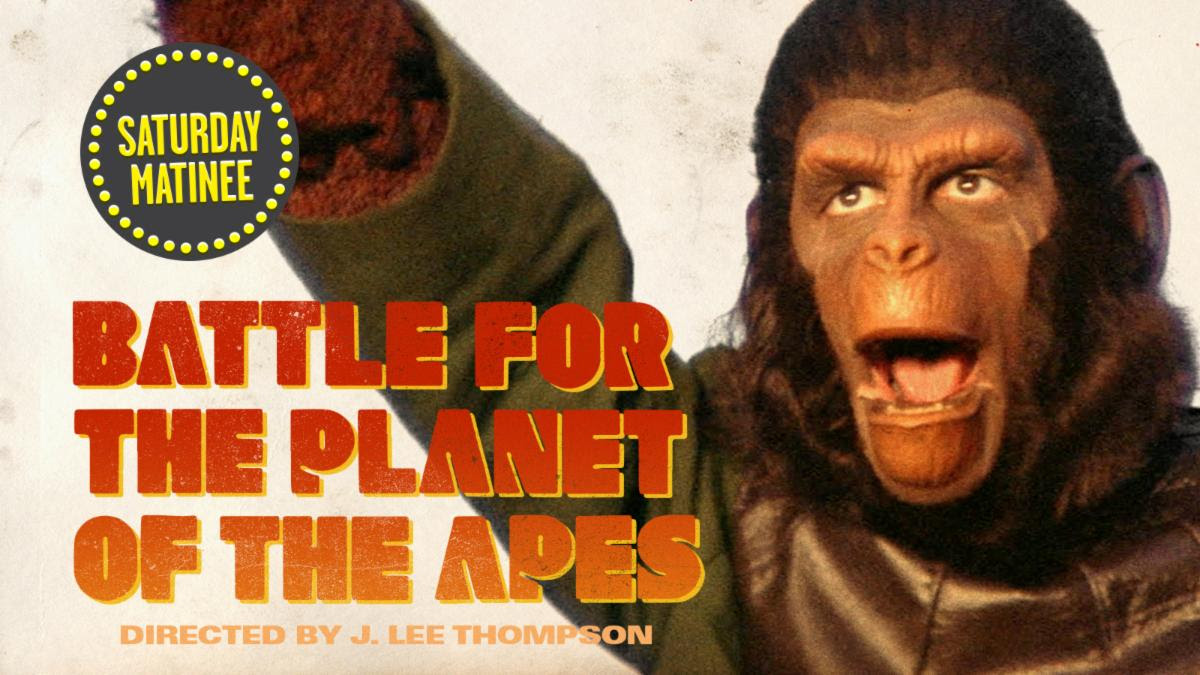 Battle for the Planet of the Apes
The fifth and final installment of the original blockbuster science-fiction series balances exciting action with thought-provoking social commentary.
TRUE STORIES
Monday, August 1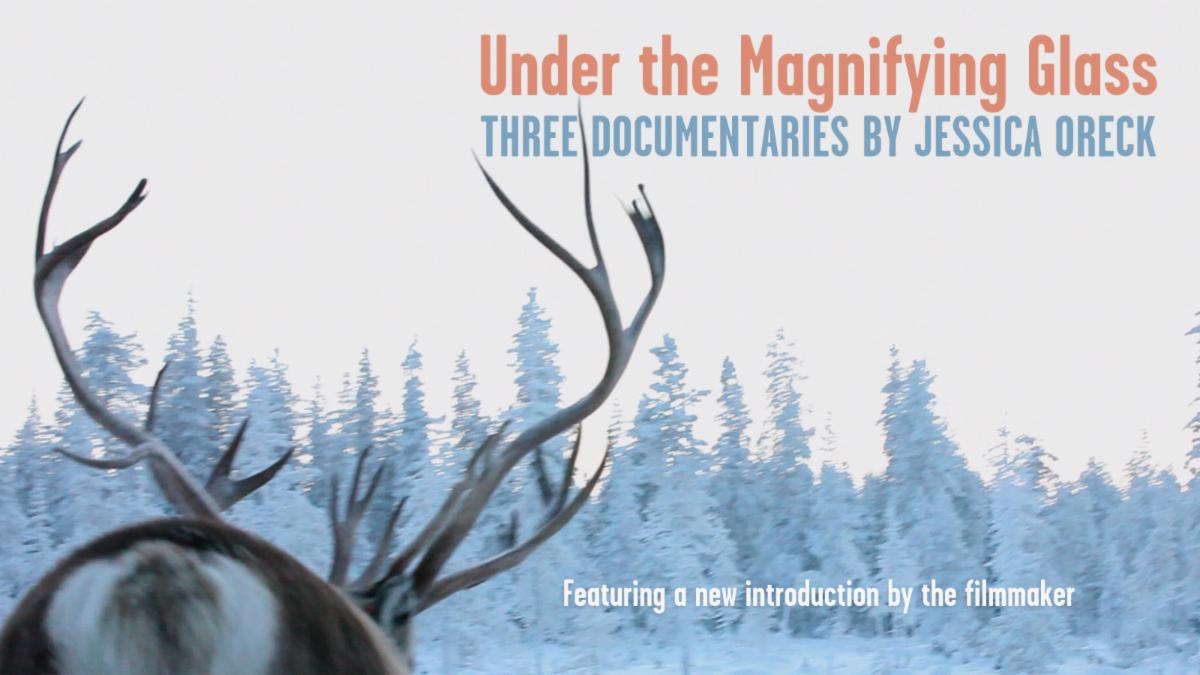 Under the Magnifying Glass: Three Documentaries by Jessica Oreck
Featuring a new introduction by the filmmaker
The mystery and history of Japan's love affair with insects; the starkly beautiful lives and routines of reindeer herders in Finnish Lapland; and the haunted, fairy-tale forests of Eastern Europe—these are just some of the surprising subjects that globe-trotting filmmaker Jessica Oreck has explored in her wondrously idiosyncratic, perception-altering documentaries. Fascinated by ethnobiology—the exchange between human beings and the natural world—Oreck draws on diverse cultural traditions, mythologies, and philosophies to reveal the sublime in the everyday world.
Beetle Queen Conquers Tokyo, 2009
Aatsinki: The Story of Arctic Cowboys, 2013
The Vanquishing of the Witch Baba Yaga, 2014
Monday, August 8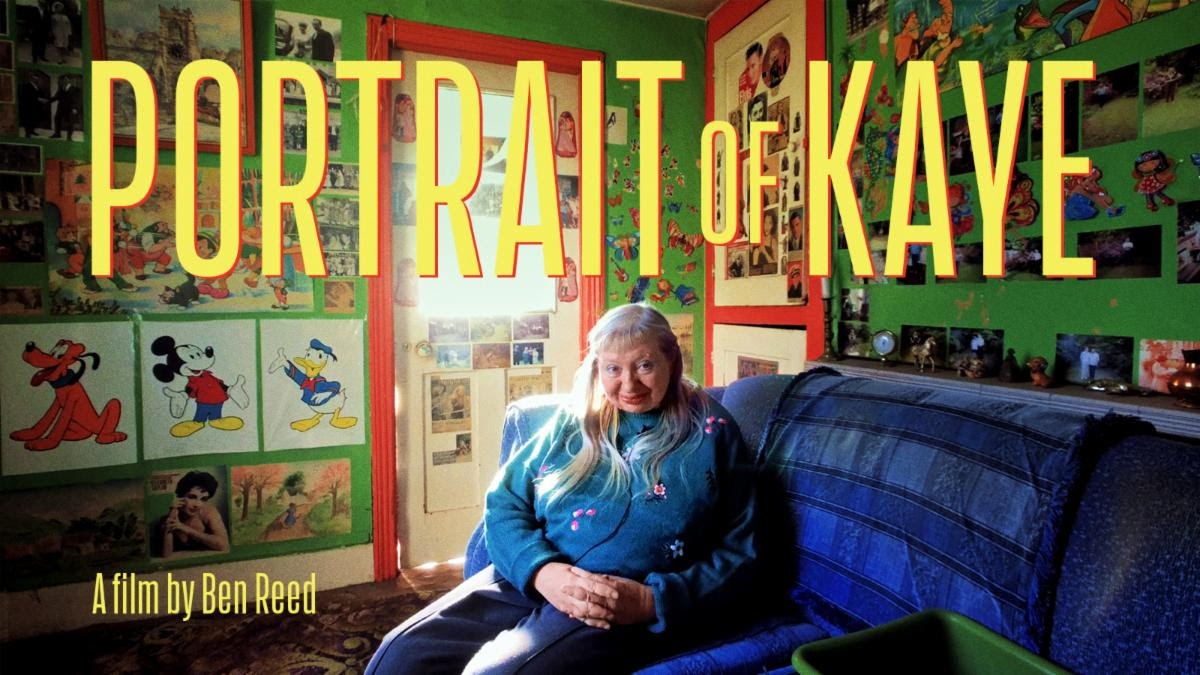 Portrait of Kaye
A seventy-four-year-old agoraphobic widow explores personal and sexual freedoms that have long been hidden away in this bittersweet study of a woman in the process of reshaping her identity.
Monday, August 15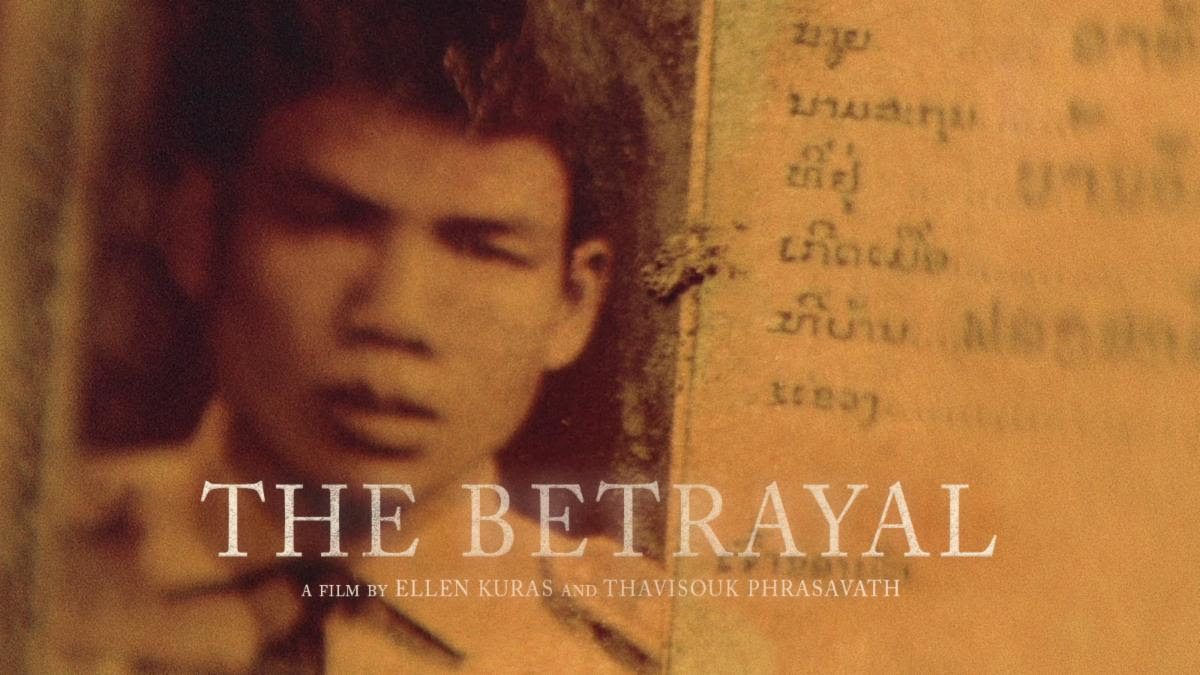 The Betrayal
Filmed over the course of twenty-three years, this haunting documentary follows a refugee family's epic journey from war-torn Laos to New York City.
Monday, August 22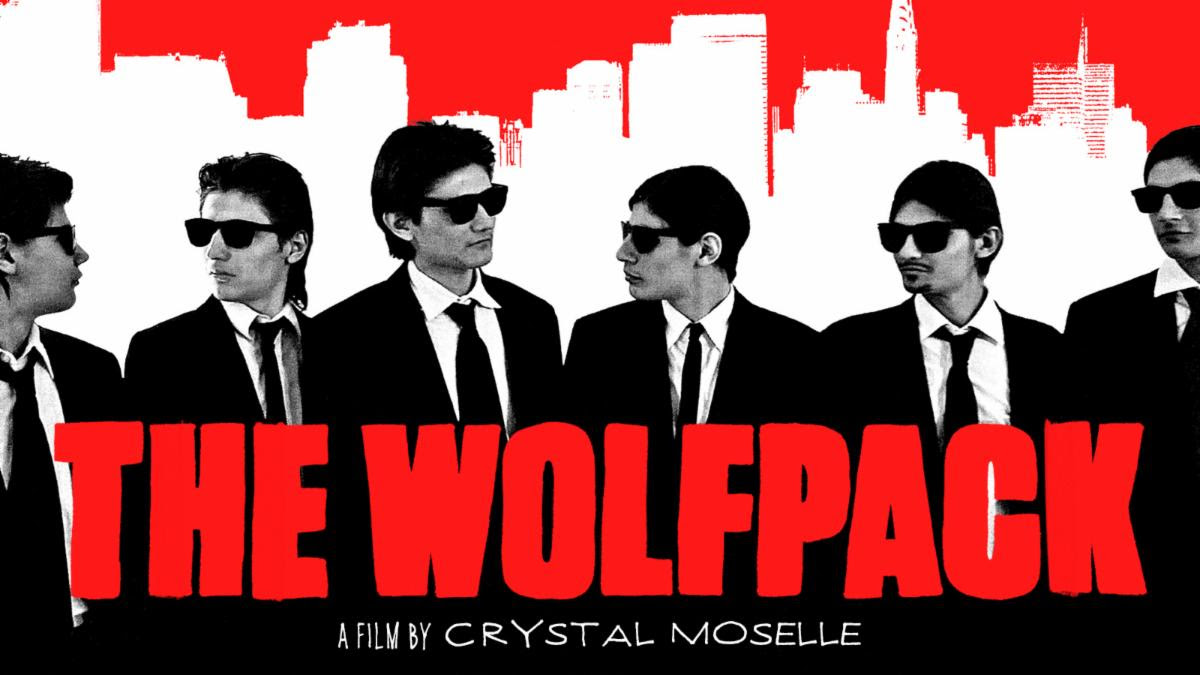 The Wolfpack
Not since Grey Gardens has a documentary brought us inside the secret, troubling world of an unconventional family with such gripping, powerful results.
Monday, August 29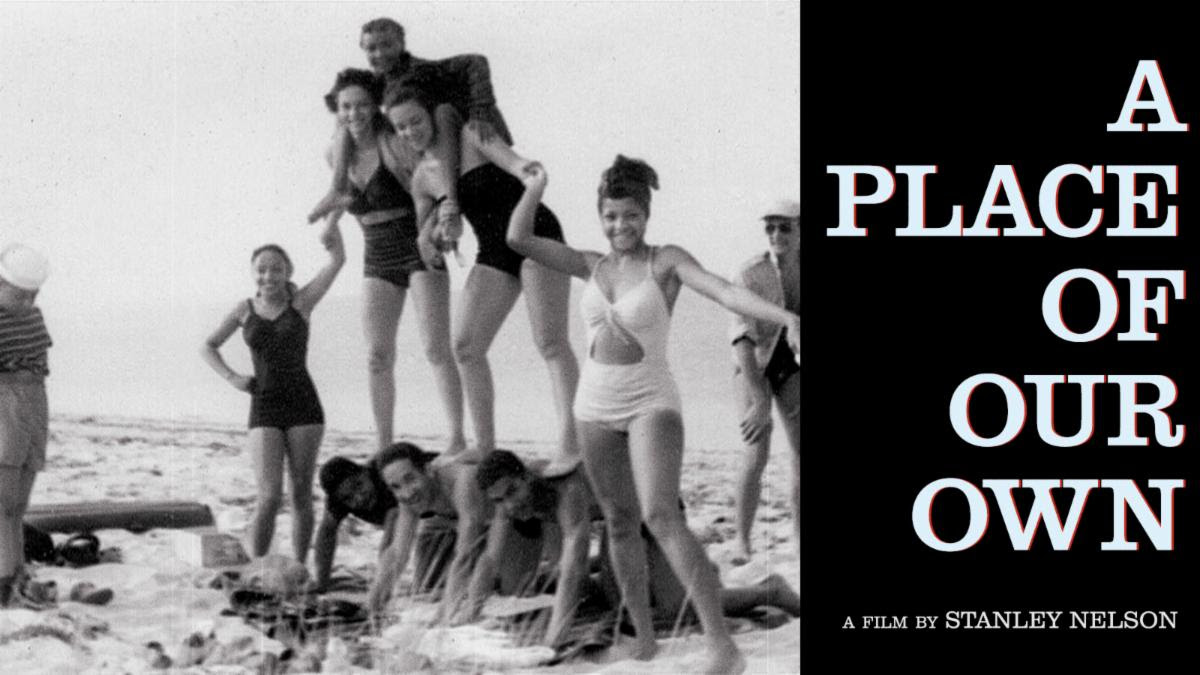 A Place of Our Own
Director Stanley Nelson explores the complex history, significance, and changing landscape of an African American resort community on Martha's Vineyard.
More documentaries featured in this month's programming:
From Spikes to Spindles, Christine Choy, 1976
I'm British But … , Gurinder Chadha, 1989
Acting Our Age, Gurinder Chadha, 1992
What Do You Call an Indian Woman Who's Funny?, Gurinder Chadha, 1994
Gulpilil—One Red Blood, Darlene Johnson, 2002
Hollywood Chinese, Arthur Dong, 2007
Another Country, Molly Reynolds, 2015
Legal Smuggling with Christine Choy, Lewie Kloster, 2016
The Earth Is Blue as an Orange, Iryna Tsilyk, 2020
My Name Is Gulpilil, Molly Reynolds, 2021
SHORT-FILM PROGRAMS
Tuesday, August 2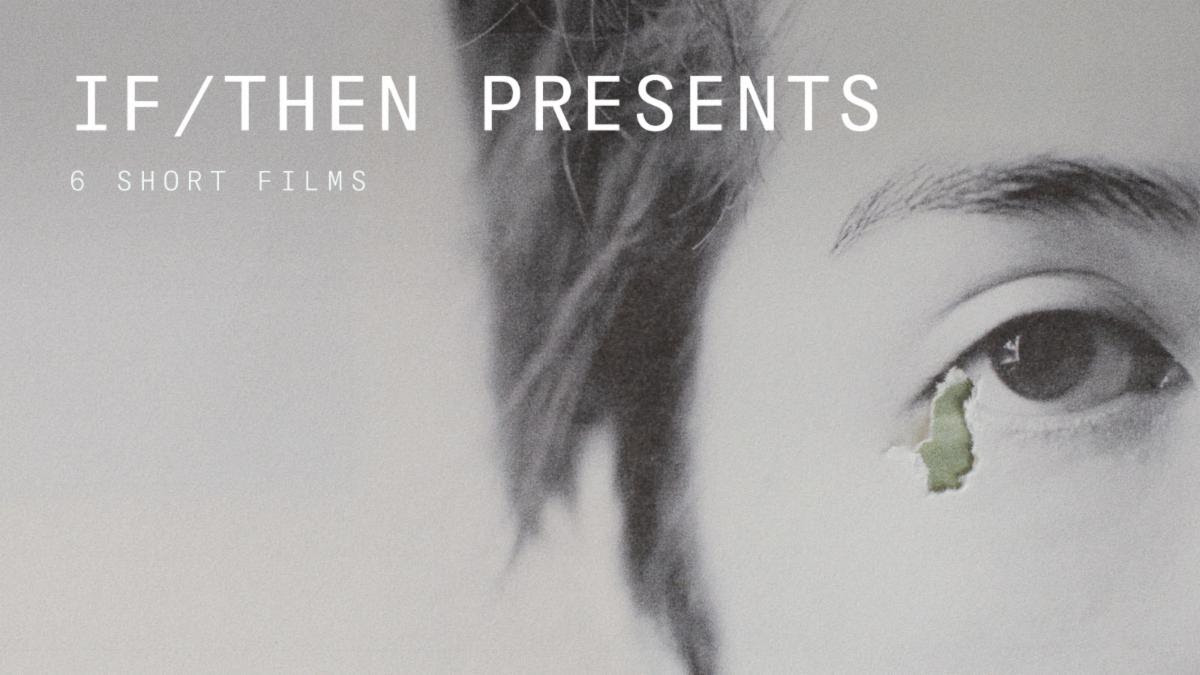 IF/Then Presents
Dedicated to supporting documentary storytellers whose voices have long been marginalized within the film industry, IF/Then Shorts breaks down barriers to access, exposure, and funding in the media landscape. To date, IF/Then has been instrumental in bringing more than fifty projects from across the globe to the screen, including a mesmerizing exploration of insomnia set in the outer space of consciousness (Life Without Dreams), an intimate portrait of a Black lesbian elder fighting for access to housing in New York City (Queenie), and an animated meditation on the relationship between Japanese philosophy and abortion (Mizuko).
Mizuko, Kira Dane and Katelyn Rebelo, 2019
Stay Close, Luther Clement-Lam and Shuhah Fan, 2019
Queenie, Cai Thomas, 2020
Flatbush! Flatbush!, Alex Ramírez-Mallis, 2021
Nonstop, Zac Manuel and Marta Rodriguez Maleck, 2021
Life Without Dreams, Jessica Bardsley, 2022
Tuesday, August 9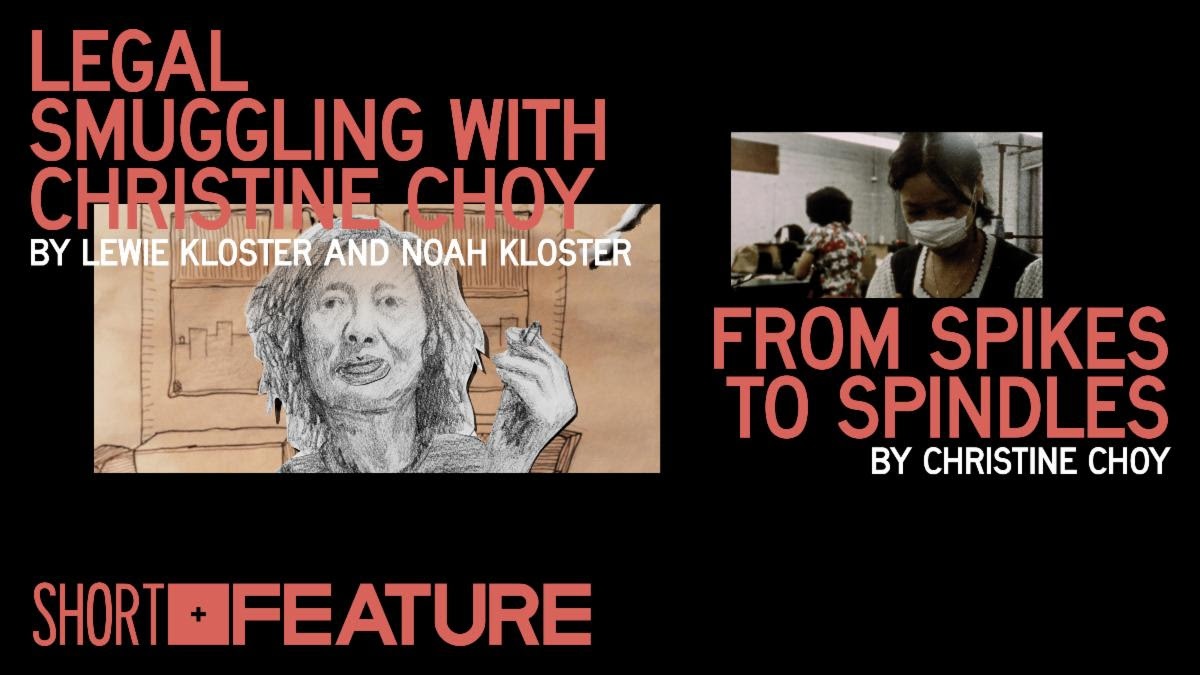 Crossing Borders with Christine Choy
Legal Smuggling with Christine Choy and From Spikes to Spindles
Trailblazing activist filmmaker Christine Choy narrates an extralegal animated adventure and documents awakening political consciousness in New York's Chinatown.
Tuesday, August 16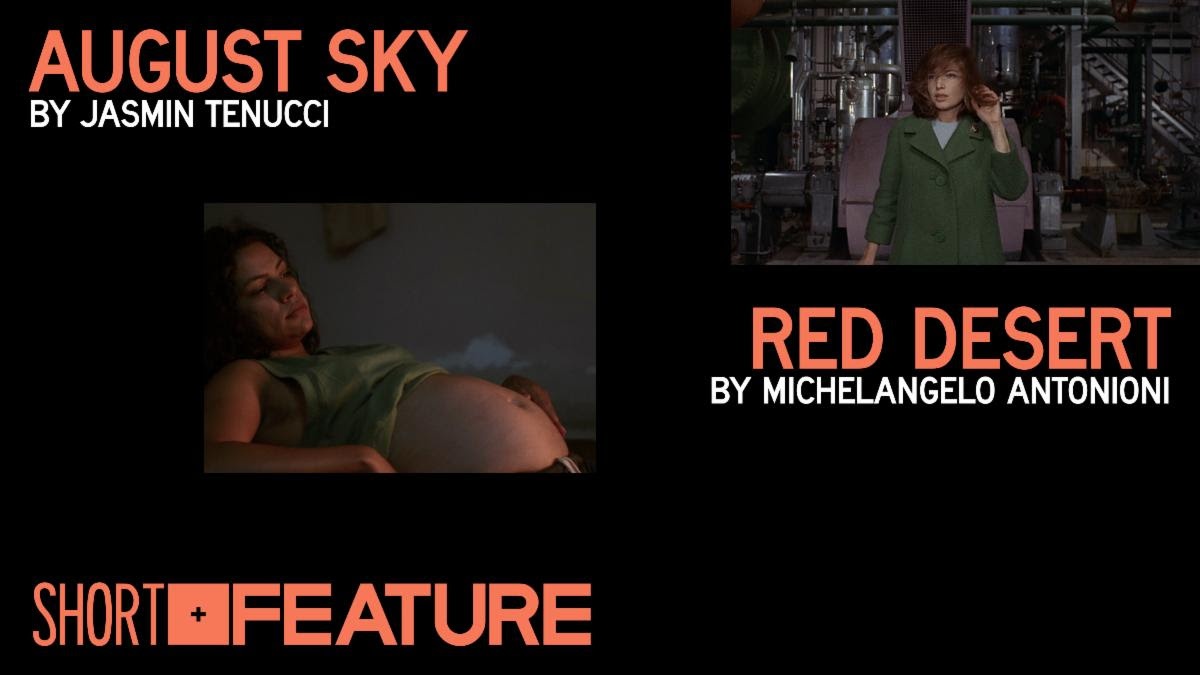 Toxic Environments
August Sky and Red Desert
Two atmospheric explorations of environmental catastrophe are filtered through the fractured psyches of their protagonists.
Tuesday, August 23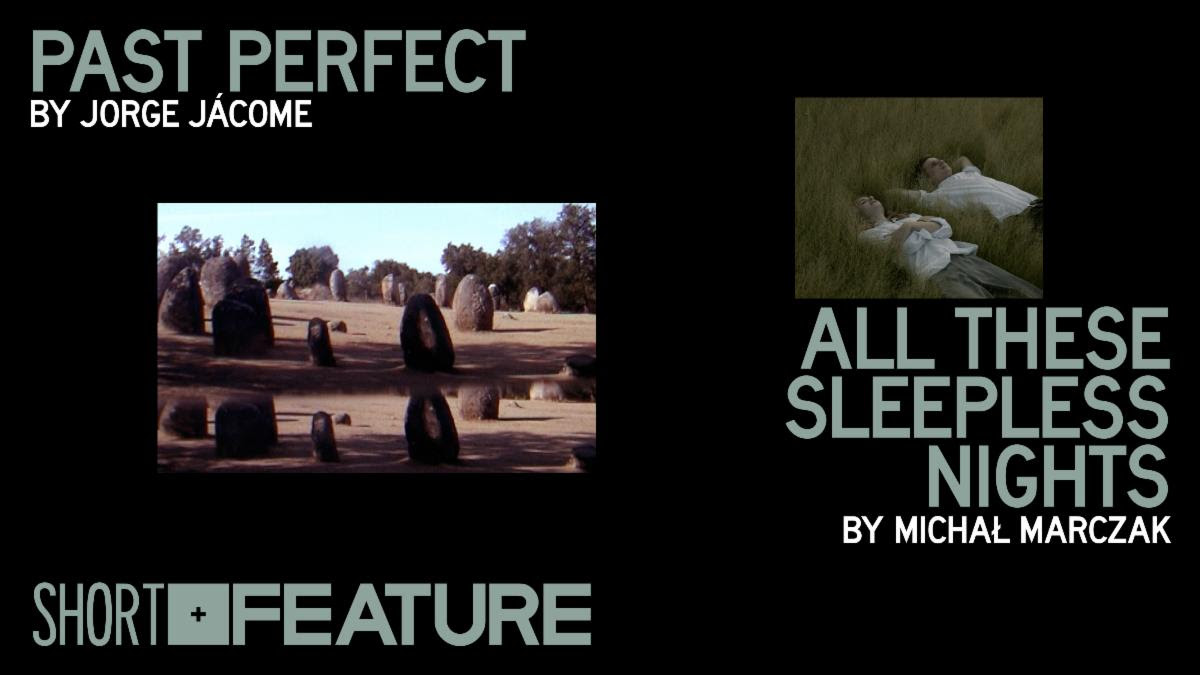 Age of Anxiety
Past Perfect and All These Sleepless Nights
The millennial generation confronts the existential void in a pair of blissfully melancholic reveries steeped in the pop-culture aesthetics of their time.
Tuesday, August 30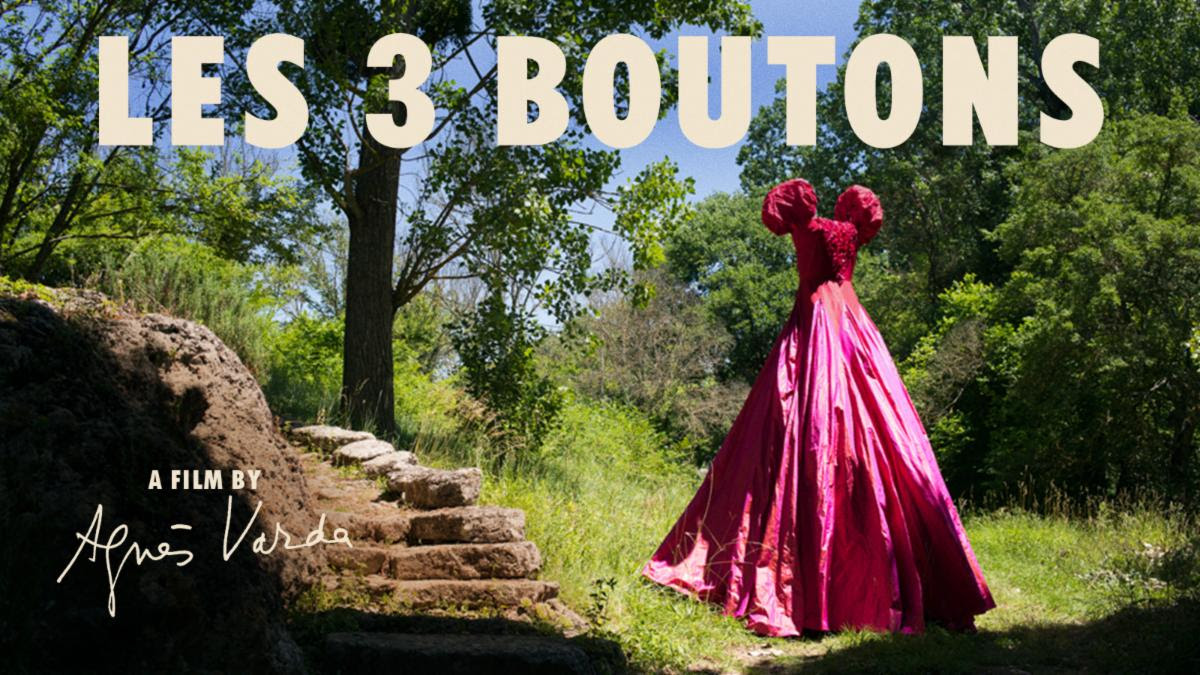 Les 3 boutons
Agnès Varda replaces fantasy wish fulfillment with feminist self-empowerment in this playfully imaginative anti-Cinderella fairy tale.
DOUBLE FEATURES
Friday, August 5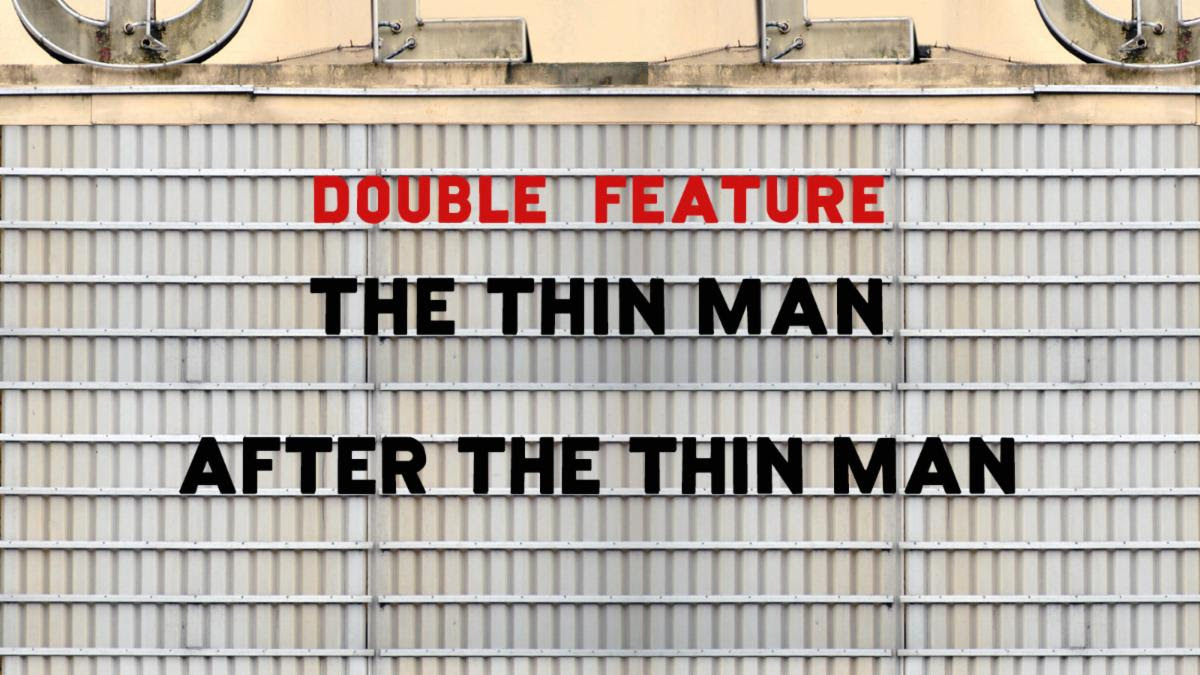 Cocktail Hour with Nick and Nora
The Thin Man and After the Thin Man
Mix up a martini and settle in with William Powell and Myrna Loy as everyone's favorite boozy, bantering, crime-solving couple.
Friday, August 12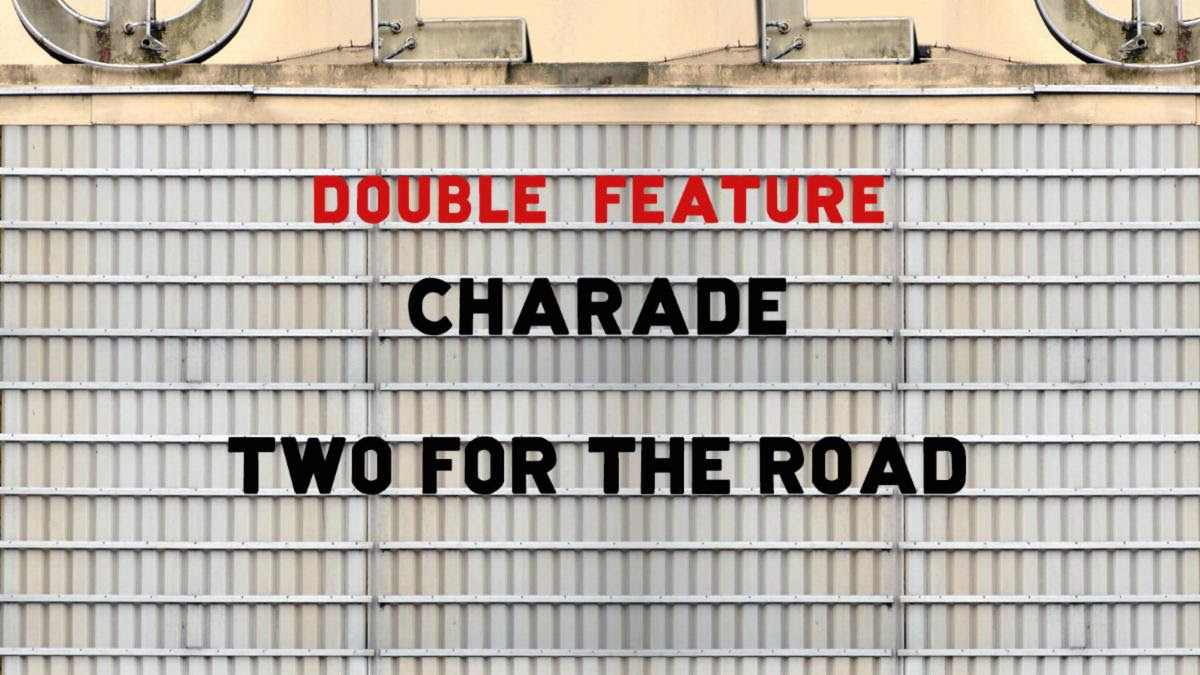 Très Audrey
Charade and Two for the Road
Audrey Hepburn displays the elegance and trendsetting taste that made her a fashion icon in a pair of stylish, French-set charmers directed by Stanley Donen.
Friday, August 19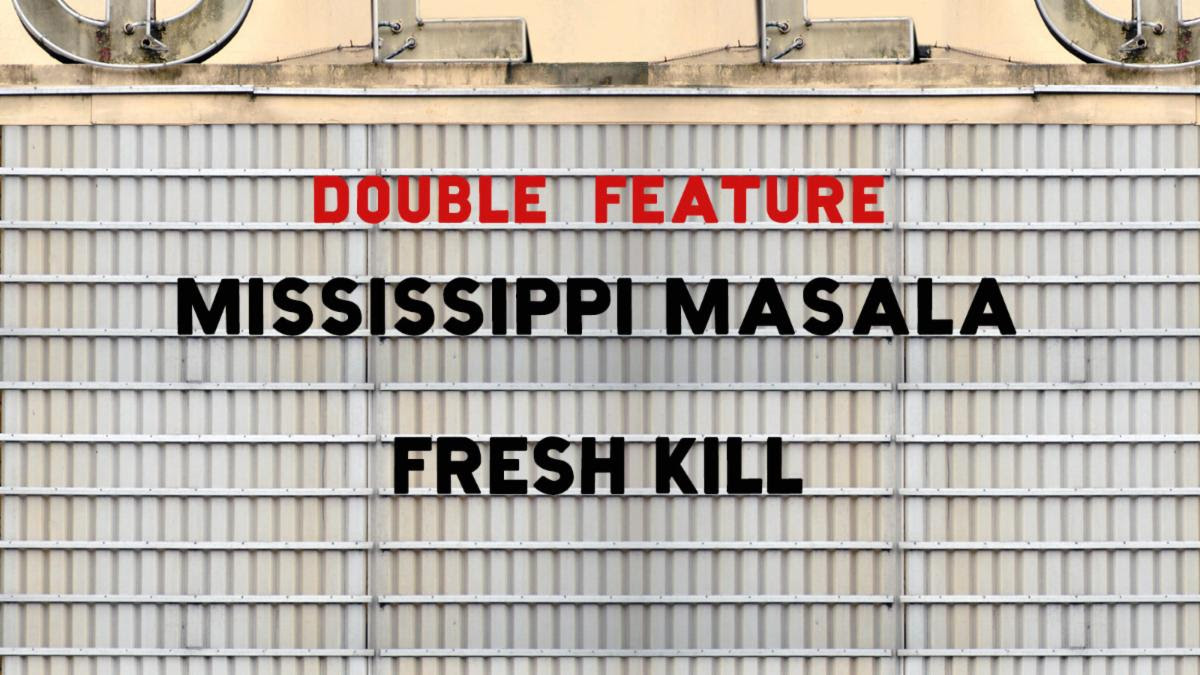 Love and Apocalypse
Mississippi Masala and Fresh Kill
The luminous Sarita Choudhury finds love and a sinister corporate conspiracy in a pair of early-nineties touchstones by trailblazing Asian American women filmmakers.
Friday, August 26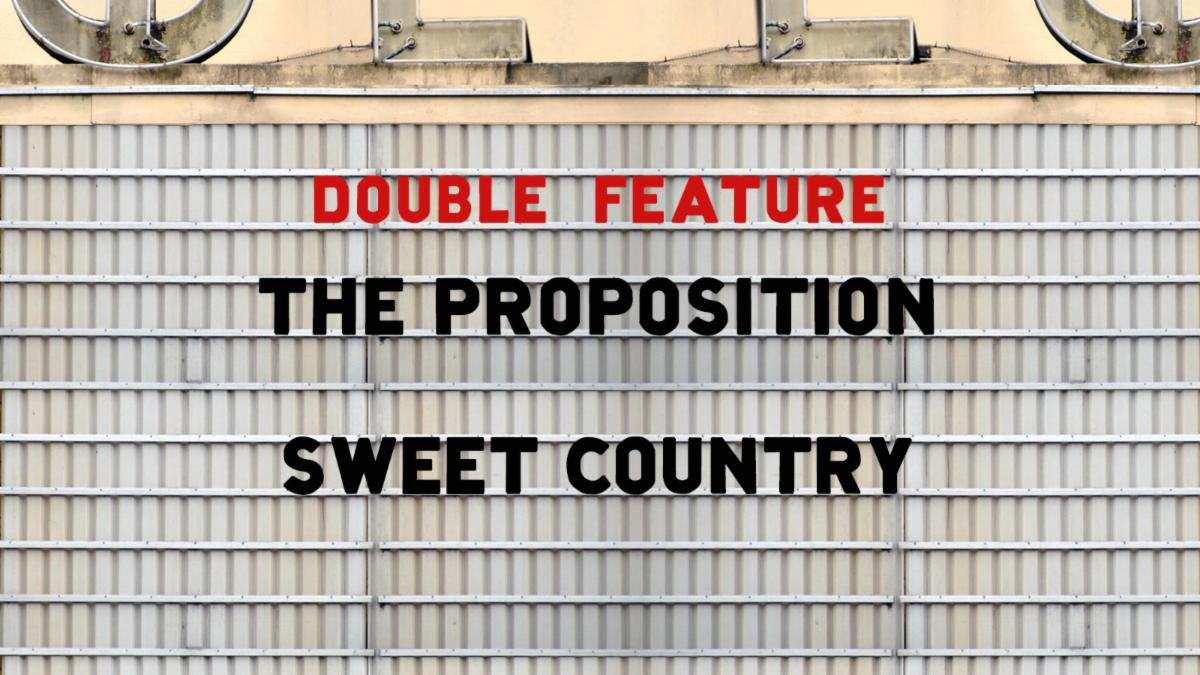 Outback in the Saddle Again
The Proposition and Sweet Country
Two gorgeously shot Australian revisionist westerns explore the country's cruel and troubled past.
Complete list of films premiering on the Criterion Channel this month:
7 Faces of Dr. Lao, George Pal, 1964
Aatsinki: The Story of Arctic Cowboys, Jessica Oreck, 2013
Acting Our Age, Gurinder Chadha, 1992
After the Thin Man, W. S. Van Dyke, 1936*
All These Sleepless Nights, Michał Marczak, 2016
Another Country, Molly Reynolds, 2015
Arabesque, Stanley Donen, 1966
The Asphalt Jungle, John Huston, 1950*
August Sky, Jasmin Tenucci, 2020
Battle for the Planet of the Apes, J. Lee Thompson, 1973
Baxter, Vera Baxter, Marguerite Duras, 1977
Beetle Queen Conquers Tokyo, Jessica Oreck, 2009
Better Luck Tomorrow, Justin Lim, 2002
Blue Collar, Paul Schrader, 1978
Bone, Larry Cohen, 1972
Brigadoon, Vincente Minnelli, 1954*
Broken Blossoms, D. W. Griffith, 1919
Charlie Chan in Honolulu, H. Bruce Humberstone, 1939
Charlie's Country, Rolf de Heer, 2013
China Doll, Frank Borzage, 1958
China Sky, Ray Enright, 1945
The Curse of Quon Gwon, Marion E. Wong, 2005
Damnation, Béla Tarr, 1988
Daughter of the Dragon, Lloyd Corrigan, 1931
Donbass, Sergei Loznitsa, 2018
Double Wedding, Richard Thorpe, 1937
The Earth Is Blue as an Orange, Iryna Tsilyk, 2020
Flatbush! Flatbush!, Alex Ramírez-Mallis, 2021
Flower Drum Song, Henry Koster, 1961
Fran, Glenda Hambly, 1985
The Good Earth, Sidney Franklin, 1937
Gulpilil—One Red Blood, Darlene Johnson, 2002
The Heathen Chinese and the Sunday School Teachers, 1904
A Hero Ain't Nothin' But a Sandwich, Ralph Nelson, 1978
A House Divided: Denmark Vesey's Rebellion, Stan Lathan, 1982
Husbands, John Cassavetes, 1970
I Love You Again, W. S. Van Dyke, 1940
I've Heard the Mermaids Singing, Patricia Rozema, 1987
King of Chinatown, Nick Grinde, 1939
Legal Smuggling with Christine Choy, Lewie Kloster, 2016
The Letter, Jean de Limur, 1929
Libeled Lady, Jack Conway, 1936
Life Without Dreams, Jessica Bardsley, 2022
Little Miss Marker, Walter Bernstein, 1980
Lost Horizon, Frank Capra, 1937
Love Crazy, Jack Conway, 1941
Love Me Tonight, Rouben Mamoulian, 1932
M. Butterfly, David Cronenberg, 1993
Mad Dog Morgan, Philippe Mora, 1976
Manhattan Melodrama, W. S. Van Dyke, 1934
Massacre of the Christians by the Chinese, 1900
Midnight Run, Martin Brest, 1988
Misty, James B. Clark, 1961
Mizuko, Kira Dane, Katelyn Rebelo, 2019
Mr. Blandings Builds His Dream House, H. C. Potter, 1948
Mr. Hobbs Takes a Vacation, Henry Koster, 1962
My Name Is Gulpilil, Molly Reynolds, 2021
A Nice Arrangement, Gurinder Chadha, 1994
Nonstop, Zac Manuel, Marta Rodriguez Maleck, 2021
Once Is Not Enough, Guy Green, 1975
Past Perfect, Jorge Jácome, 2019
Penthouse, W. S. Van Dyke, 1933
Piccadilly, E. A. Dupont, 1929
Portrait of Kaye, Ben Reed, 2021
The Proposition, John Hillcoat, 2005*
Queenie, Cai Thomas, 2020
Rabbit-Proof Fence, ​​Phillip Noyce, 2002
The Red Pony, Lewis Milestone, 1949
Rider on a Dead Horse, Herbert L. Strock, 1962
Rouge, Stanley Kwan, 1988
The Sand Pebbles, Robert Wise, 1966
Silver Streak, Arthur Hiller, 1976
Stamboul Quest, Sam Wood, 1934
Stay Close, ​​Luther Clement and Shuhan Fan, 2019
Storm Boy, Colin Thiele, 1976
Sunflower, Vittorio De Sica, 1970
Sweet Smell of Success, Alexander Mackendrick, 1957
Ten Canoes, Rolf de Heer, Peter Djigirr, 2006
Test Pilot, Victor Fleming, 1938
The Thin Man, W. S. Van Dyke, 1934
Touch of Evil, Orson Welles, 1958
The Tracker, Rolf de Heer, 2002
Two for the Road, Stanley Donen, 1967
Valley Girl, Martha Coolidge, 1983
The Vanquishing of the Witch Baba Yaga, Jessica Oreck, 2014
The Wedding Banquet, Ang Lee, 1993
We Are the Best!, Lukas Moodysson, 2013
What Do You Call an Indian Woman Who's Funny?, Gurinder Chadha, 1994
Whipsaw, Sam Wood, 1935
The Wolfpack, Crystal Moselle, 2015
The World of Suzie Wong, Richard Quine, 1960
Wood and Water, Jonas Bak, 2021
Xiu Xiu: The Sent Down Girl, Joan Chen, 1998
Year of the Dragon, Michael Cimino, 1985
*Available in the U.S. only