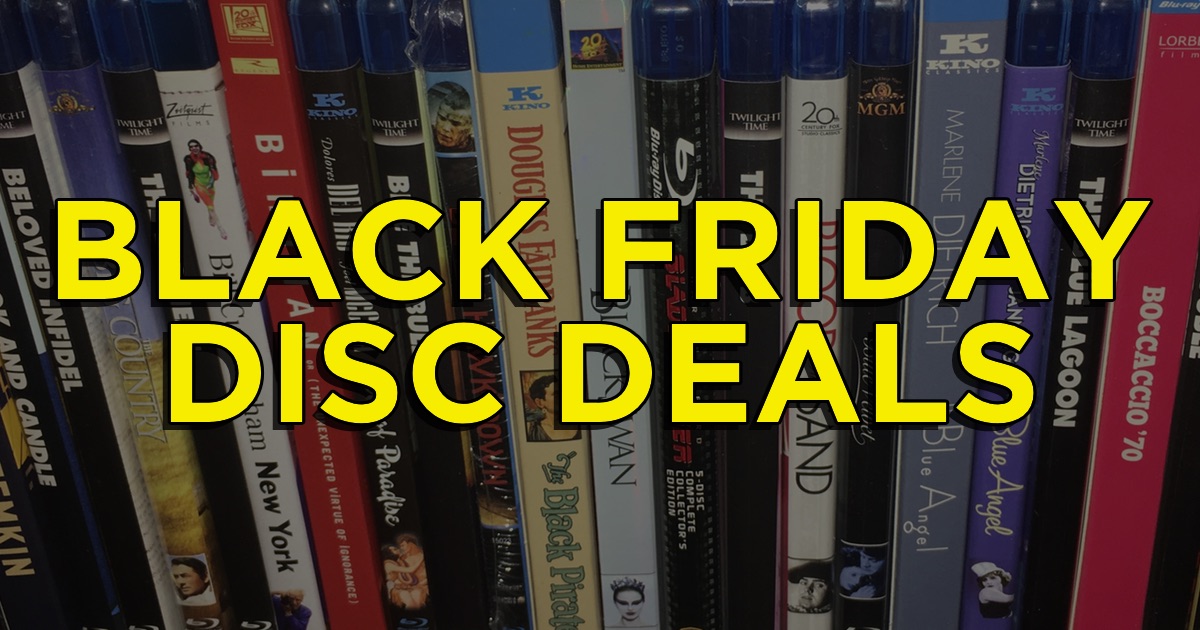 Over the past several years, I've collected and shared links to home media deals online, with a particular emphasis on Blu-ray deals during the holidays. Over the next week, and into December, I'll begin to share links more frequently here on the site.
If you'd like more frequent links to deals, please follow my side project: DiscDeals on Twitter.
Thanks to everyone for supporting our site by shopping through our affiliate links.
A note on Amazon deals, for those curious: sometimes third party sellers will suddenly appear as the main purchasing option on a product page, even though Amazon will sell it directly from themselves for the sale price that we have listed. If the sale price doesn't show up, click on the "new" options, and look for Amazon's listing.
I'll keep this list updated throughout the week, as new deals are found, and others expire. If you find something that's wrong, a broken link or price difference, feel free to tweet at me.
---
Blu-ray Deals on Amazon
Box Set Deals 0n Amazon
Daily Deals on Amazon
Wednesday
Gold Box Deal:
Thursday
Black Friday
Saturday
Sunday
Deals At The WBShop
Deals at Independent Distributors
Cinema Guild
Kino Lorber
Oscilloscope
Shout! Factory
Twilight Time