Once or twice on the podcast we've mentioned our love for the incredible artwork that the Criterion Collection provides us with for their DVDs and Blu-rays. On occasion, we've also mentioned the posters available via the store on Criterion.com. Two new posters showed up on their website yesterday, and they are both certainly going to be beautiful additions to your home.
First off you can now purchase a poster from the 2009 theatrical run, and cover DVD/Blu-ray cover art, for Max Ophul's Lola Montes. The painting is from the fashion artist David Downton, whose personal website can be found here (I'd highly recommend going through some of his illustrations of other people, he has an incredible style). This limited edition one sheet, measures 27 inches by 39.5 inches, with a matte finish. The poster is rolled and not available for gift wrap. You can hear some of my thoughts on the film on one of our recent Disc 2 episodes, found here.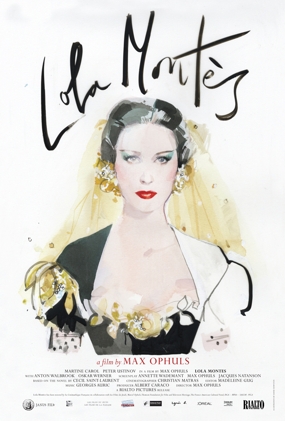 Finally, you can now own a 27 inch by 40 inch poster from the 2009 theatrical run, and cover of the re-release DVD, for Federico Fellini's Amarcord. Featuring artwork from Caitlin Kuhwald (you can find her personal website here), the poster has a glossy finish. Along with the poster, you can buy a print of the entire image, which has been available for some time now. Our podcast episode discussing Amarcord will be broadcast live next month, and available for download a couple of days afterwards. You can always find our schedule of upcoming episodes at CriterionCast.com/schedule.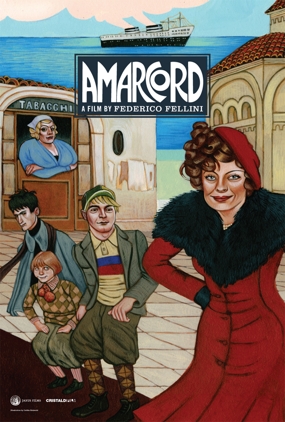 As Travis has mentioned during our discussions of the poster art available, on our podcast, the one-sheets can be difficult to frame, unless you have it custom framed. I think we can all agree that artwork of this caliber deserve to be well taken care of, no matter the price, rather than thumb-tacking them to a wall.
Are you planning on purchasing either of these? Are there other Criterion covers that you'd like to own high quality posters for? Let us know in the comments below!