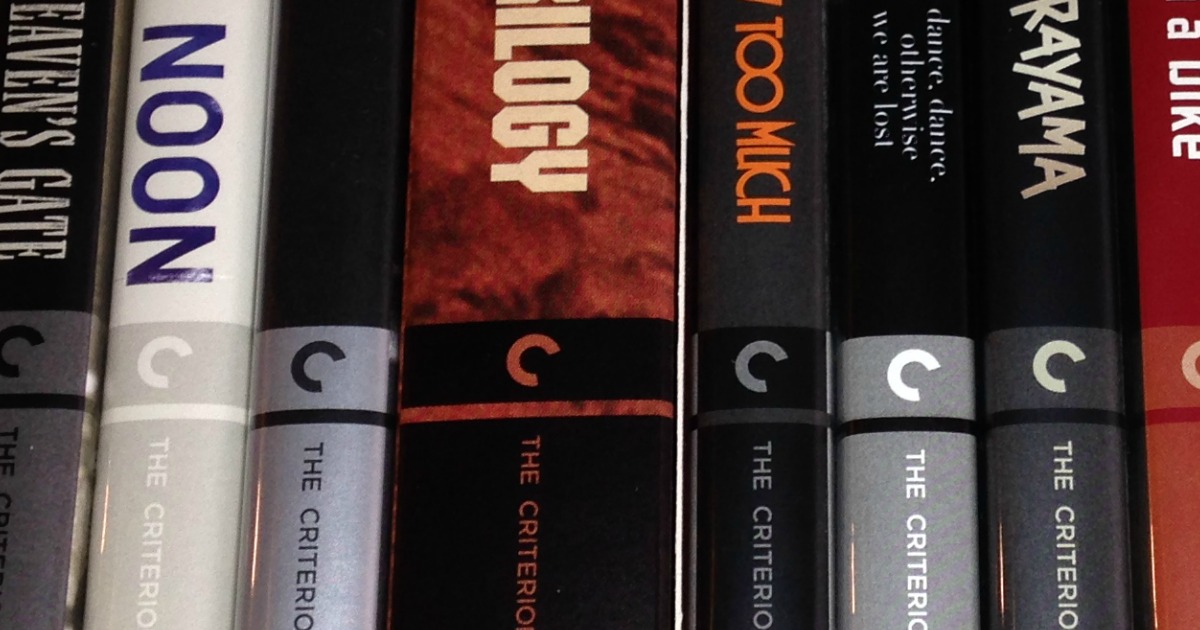 Here are a handful of links that I think are worth reading today, for discerning Criterion Collection fan.
---
Articles
Over on his Criterion Reflections blog, David has just posted his review of Mikio Naruse's Scattered Clouds:
Since a couple years have passed between my last viewing of a Naruse film (1964's Yearning, back in 2013, though not reviewed anywhere), I was thus quite eager to sit down and take in Scattered Clouds, available on Criterion's Hulu channel (and only there, as no version of it on disc is anywhere to be found for the Region 1 market, anyway.)
Don't miss the Criterion Collection As Haiku blog's latest entry, on Lonesome.
Jonathan Rosenbaum has republished his review of Whit Stillman's Metropolitan on his blog, adding:
Even though this is favorable, I think I underestimated the achievement of this first feature; reseeing it a quarter of a century later, in preparation for a very enjoyable public Skype conversation with Whit Stillman held at the Gene Siskel Film Center, it looked much better and much richer, and the tenderness shown towards almost all of the characters is indelible.
Indiewire has a great shot of some pretty powerful Criterion directors and friends, gathered together for a screening of Arnaud Desplechin's My Golden Days
I hope we get to read David's Criterion Corner in Rolling Stone one day!
Sony Pictures Classics will release Ken Loach's latest, Jimmy's Hall, on Blu-ray on November 17th.
I don't know if I would consider myself part of this 20%, since I stream a lot of media in addition to my ridiculous disc collection, but it's comforting to know that there are folks out there who only watch discs these days.
---
Videos
"How George Harrison saved The Life of Brian"
https://youtu.be/xfOCAlLziS4
The Cineteca Di Bologna has uploaded a trailer for Fists In The Pocket
---
Streaming
Now available on Fandor: