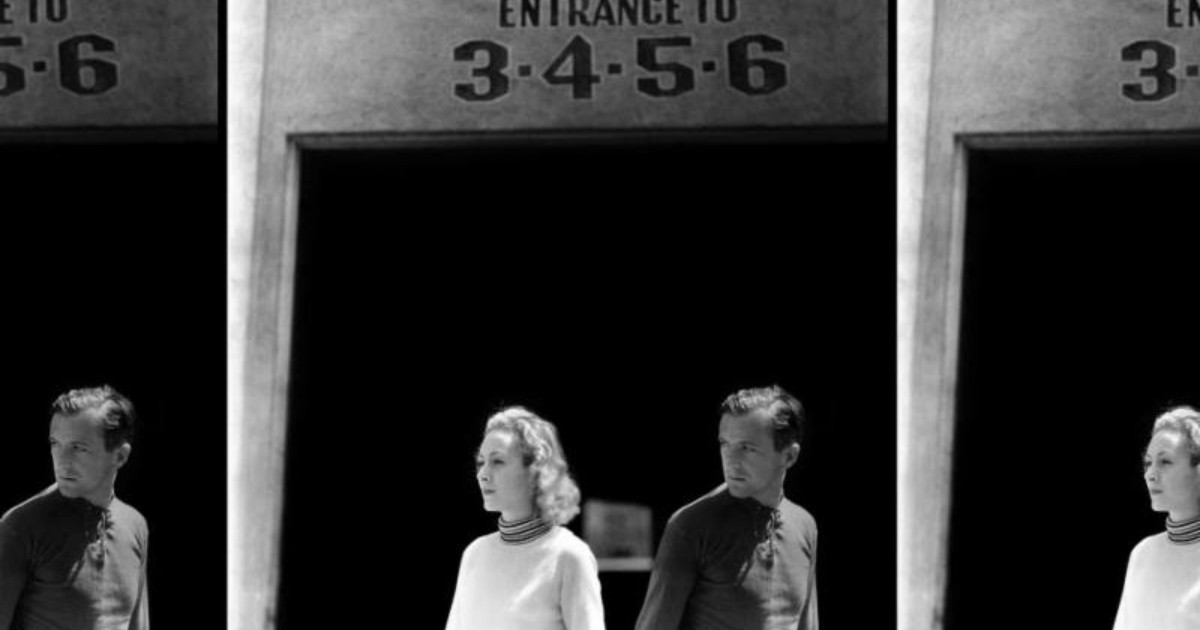 It's that time of the year again. Every fall, New York City becomes the focal point for any and every fan of non-fiction cinema, as one of the year's most prestigious documentary festivals is finally, again, set to take the city by storm. DOC NYC is now in its eighth edition, and this is one of their best, and largest, lineups to date.
Broken down into over 15 different sections and sidebars, DOC NYC 2017 features everything from short films to films looking at art, design, music and social activism, just to name a few. There are sections like Metropolis, a competition sidebar featuring films set in and about New York City, as well as the Short List, a section of the best documentaries curated from the year so far. It's a dense, broadly reaching festival with films from across the globe and that defy definition.
Besides films from beloved auteurs like Errol Morris (who himself has two films in this festival), some of the greatest works included here are from up and coming documentarians and filmmakers few people have heard of. One of these increasingly respected filmmakers is Lisa Immordino Vreeland, who has followed up her superlative Peggy Guggenheim: Art Addict with maybe her best film yet. Entitled Love, Cecil, the film looks at the life of Cecil Beaton, a man who may not be familiar to most, but whose work is undeniable. A true multi-hyphenate, Beaton transcended description and label, a bombastic photographer who became one of Hollywood's great designers. Through his own writings and both new interviews with friends and family and archival footage, Vreeland beautifully weaves together a story that is at once a cross section of art history seen through the eyes of a man caught in the middle of it and also a moving portrait of a life fully lived. It's simply one of this festival's most entertaining and engrossing works.
Another captivating work, albeit one that's a bit more experimental, comes from the Behind The Scenes sidebar, and looks at one of the most talked about filmmakers of 2017. Entitled Blue Velvet Revisited, director Peter Braatz shines his eye on director David Lynch and his process with regards to the making of maybe his most well known film, Blue Velvet. Braat was, himself, invited to document the making of the film in 1985, and through his Super 8 footage as well as archival materials, he constructs a surely Lynchian portrait of an artist, his process and those caught in the storm. The viewer is introduced to the key players throughout the film, ranging from Kyle MacLachlan to Isabella Rossellini, and through some startling editing he crafts a film that feels organically influenced by the film it deconstructs. The editing is brisk and almost experimental, yet never feels "Lynchian" in the way the very worst films today do. Few people can do Lynch's surrealist style quite like the man himself, so instead Braat riffs on the director's use of sound and editing, turning this into a true companion piece.
A much more classically crafted film, yet one that may be one of the festival's most moving pieces, is The Growing Season from director Evan Briggs. Briggs introduces the viewer to Providence Mount St. Vincent, a nursing home in Seattle that doubles as a preschool program known as the Intergenerational Learning Center. This program pairs preschool students with elderly residents of the nursing home for a learning experience unlike any other. Clocking in at just under 70 minutes, Growing Season is a briskly paced portrait that is very much rooted in the verite style of, say, an Allan King joint, and is a quiet and moving look at life at its sunrise and sunset, if you will.
Jumping from a documentary about life to one about a tragic death, Barbara Kopple returns with A Murder In Mansfield. One of the many World Premieres here at this year's festival, Kopple's film introduces us to Collier Boyle, a man returning home after over 20 years away following the murder of his mother, Noreen. Ultimately looking to confront his father, the man who still to this day denies guilt as the man who murdered Noreen, Collier uses his journey back home as a chance to take stock of what happened and try to come to some sort of peace. Kopple's directorial hand is one of quiet assurance, turning what could be nothing more than a typical true crime picture into a portrait of a man with profound rage and sadness attempting to bring those demons to heel. It's an incredibly nuanced and humane picture, that culminates in a confrontation that's as moving a sequence as you'll see this season.
Another World Premiere and a film close to the hearts of many at DOC NYC is Naila And The Uprising. Winner of the DOC NYC Pitch Perfect competition, the film is now making its theatrical debut at the festival, telling the story of Naila Ayesh, a major player in the Palestinian uprising in the late 1980s. Blending animation and archival materials, Naila is a lively and utterly captivating look at a figure many people today simply do not know about. Part of the festival's Viewfinders sidebar, the film is a thrilling discovery, one that is at once a moving biographical documentary and also a deeply inspiring look at the power each human holds when locked arm-in-arm in revolution.
For music heads, there's Queercore: How To Punk A Revolution. Director Yony Leyser introduces the viewer to names like Bruce LaBruce and GB Jones, icons in the queer punk scene, using their lives and work to tell a much broader story about the relationship between the punk universe and those that identify as queer within it. A documentary that's both kinetic and deeply reverential, Queercore is a well made documentary that may not be profoundly dense, but is an entrancing introduction to a subculture and the artists that helped solidify it. The archival materials here are of specific intrigue, as much of it is rarely seen and utterly thrilling.
Finally, there's 12th And Clairmount. Part of the AMerican Perspectives section, Clairmount uses more than 400 reels of home movie footage as well as other archival materials and even new interview pieces to reconstruct one of the most violent moments in Detroit's history. In 1967, police raided a party at the titular intersection and what culminated was a five day riot that left over 40 people dead. Clairmount is a devastating piece of non-fiction filmmaking, a documentary that's part oral history and part sociological scholarship. Director Brian Kaufman gives great depth to the events, using his remarkable sources to their fullest extent, giving a human-level look at a historical event which feels disturbingly prescient. It's simply a brilliant documentary.
For more information, head over to the DOC NYC website.