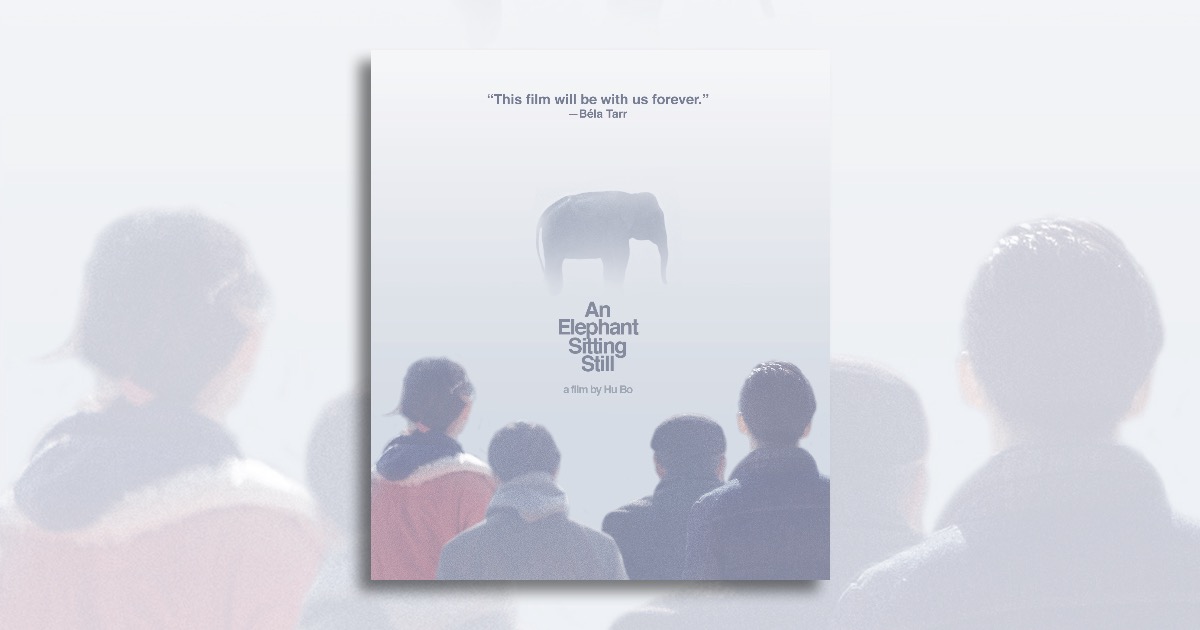 In February 2018, An Elephant Sitting Still premiered at the Berlinale a little more than four months after its director, Hu Bo committed suicide following the production of the film. The film would later tour here in the US through the folks at KimStim, and they have just unveiled their plans for the home video release.
---
---
The Blu-ray and DVD will be distributed by KimStim, releasing in stores on December 10th, 2019. KimStim managed to get one of our favorite cover and poster designers, Sam Smith (Hausu), to put together an amazing image and title treatment for the disc releases. If you haven't watched it yet, you should definitely check out the tour of Sam's studio that the Criterion Channel featured recently after working on the cover for Japón.
This past May, Sam reviewed the film for the Nashville Scene:
Bo frames his characters as though we're perched on their shoulders as they slog through their days, making every movement feel monumental. Through the lens of cinematographer Fan Chao, characters and landscapes blend in palettes of grays and pastels; silhouettes are backlit by soothing, curtain-filtered light; and soft textures like that of a girl's pale hoodie seem as tactile as the rubble and dirt on the ground. Never wandering, every camera movement feels positively intentional; every bit of mise-en-scène constructs the characters' external and internal lives.
Special features for the home video releases include:
Man in the Well, a short film by Hu Bo (16min, Mandarin with English Subs)
USA theatrical trailer
Booklet

Essay by Aliza Ma
Interview with DP Fan Chao
An Elephant Sitting Still, a short story by Hu Bo
This past weekend, KimStim also began a series of screenings featuring the film's cinematographer, Fan Chao. They'll continue later this week at the Roxie in San Francisco, and the Laemmle Ahrya Fine Arts in Beverly Hills. Details below.
New York: Metrograph, 7 Ludlow St, New York, NY 10002
Saturday, October 19 at 2PM. Info & Tickets
Chicago: University of Chicago Doc Films (Max Palevsky Cinema), 1212 E 59th St # 3, Chicago, IL 60637
Sunday, October 20 at 1PM. Info & Tickets
San Francisco: Roxie Theater, 3117 16th Street, San Francisco, CA
Saturday, October 26 at 4PM. Info & Tickets
Los Angeles: Laemmle Ahrya Fine Arts, 8556 Wilshire Blvd. Beverly Hills, CA 90211
Sunday, October 27 at 4PM. Info & Tickets
We'll update the post when pre-order links are available at the various online retailers.
---