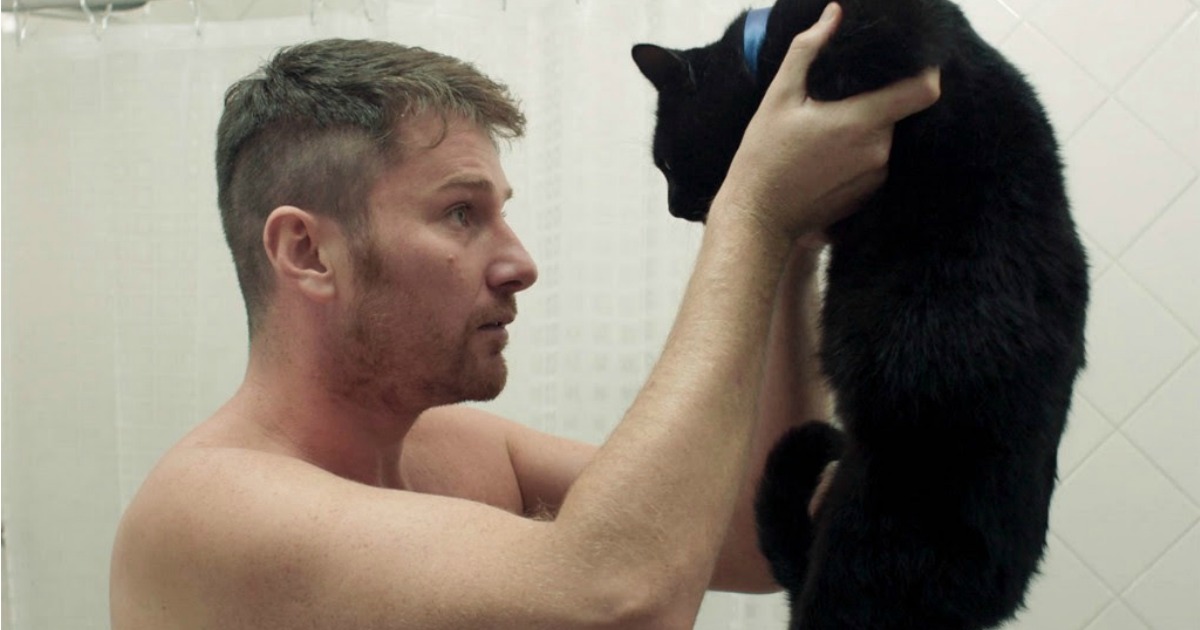 Following a run on the festival circuit at festivals like Rotterdam and even Sundance, Family Life is nearing the end of its theatrical run, and in honor of its pending VOD debut, we have the honor to premiere and exclusive clip from this captivating drama.
Family Life tells the story of Martin, a middle aged man who is asked to house sit for a married couple as they move to France. Martin has little prospects in life, as he's a 40 year old bloke with no family and no job to speak of. Finding himself falling for the idea of "family life" as he falls into a routine in this new home, that is, until the family's cat goes missing. While on the hunt for "Misisipi," he meets and falls head over heels for a beautiful woman named Pachi, and the viewer becomes privy to the growth of this pseudo-family, and ultimately its deconstruction.
The clip we have here is just a brief glimpse into a sequence in which our lead chats with the said cat while in the shower, and then gets out and begins dancing. It's a very small glimpse into the film, yet gives a big glimpse into the film's style and humor. Very much rooted in modern South American cinema, the film's humor is desert dry, and the performances rooted very much in the naturalist tradition. Aesthetically, the film makes the most of static frames and richly textured photography, and has an intimacy to it that makes the subversion of familial dynamics all the more profound. It's a rich text, and while this may not be full of rich context for the film writ large, this is a perfect way to introduce this film to many who may have missed it during its theatrical run at the beginning of June.
If you're one of those said people, but would like the opportunity to check this film out when it becomes available at home, it will begin streaming on various On Demand services on August 1, as well as Amazon Prime on September 1. Enjoy this exclusive clip: