Each month, the programmers at the Criterion Channel produce incredible line-ups for their subscribers. For February, the Channel will feature films from Melvin Van Peebles, Douglas Sirk, Rosine Mbakam, and more!
Below you'll find the programming schedule for the month, along with a complete list of titles that Criterion has in store for us. Don't forget to check the Criterion Channel's main page regularly though, as they occasionally will drop surprises that aren't included in the official press release.
Don't subscribe yet? Start a 14-day free trial
FEATURED SERIES
Premiering February 1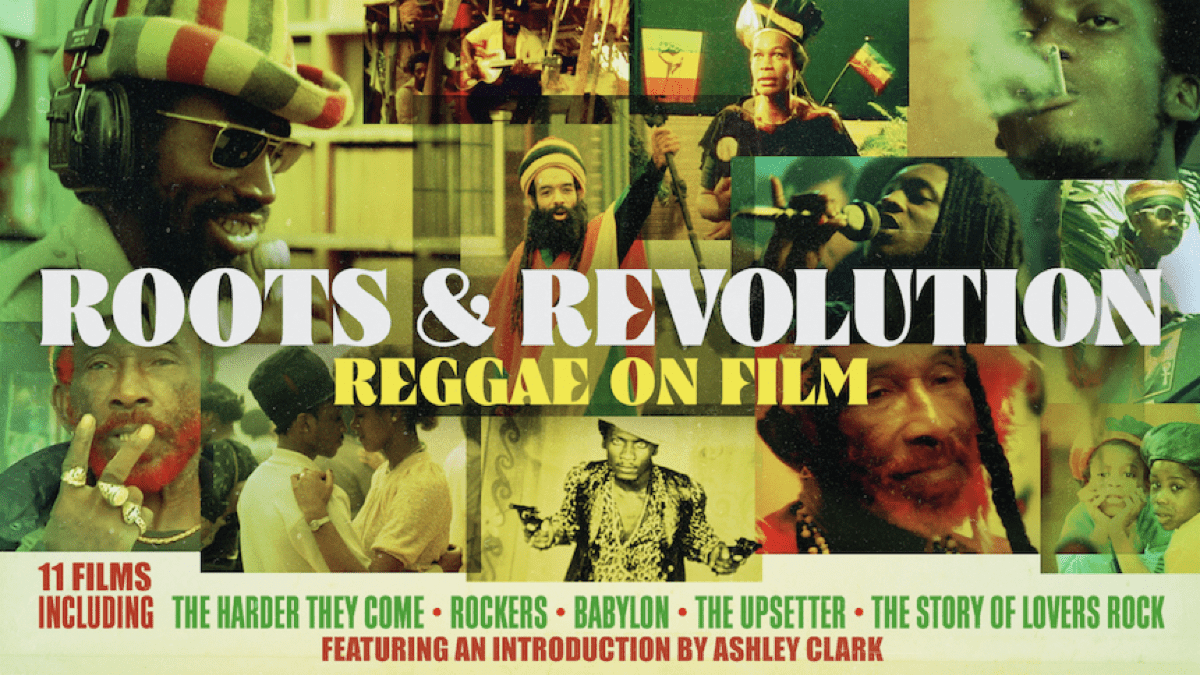 Roots & Revolution: Reggae on Film
Featuring a new introduction by Criterion curatorial director Ashley Clark
A perfect storm of rhythm, bass, melody, and political and spiritual messaging, reggae was born in Jamaica in the late 1960s and early '70s, and has since gone on to become one of the most influential, popular, and genre-exploding forms of music around the globe. The first classic reggae film, Perry Henzell's wildly entertaining drama The Harder They Come, starring the great Jimmy Cliff as singer-outlaw Ivanhoe Martin, thrummed with hard-edged authenticity and set a template for future classics like Rockers and the recently rediscovered Babylon, whose casts of real-life reggae stars and industry figures lend a sense of raw reportage to fictional narratives. Unsurprisingly, many documentarians have also turned their gaze on reggae's key trailblazers (The Upsetter: The Life and Music of Lee Scratch Perry, The Story of Lovers Rock), amplifying the movement's resounding cinematic legacy.
The Harder They Come, Perry Henzell, 1972
Blacks Britannica, David Koff, 1978
Rockers, Theodoros Bafaloukos, 1978
Babylon, Franco Rosso, 1980
Omega Rising Women of Rastafari, D. Elmina Davis, 1988
A Reggae Session, Stephanie Bennett and Thomas Adelman, 1988
We the Ragamuffin, Julian Henriques, 1992
Babymother, Julian Henriques, 1998
No Place Like Home, Perry Henzell, 2006
The Upsetter: The Life and Music of Lee Scratch Perry, Ethan Higbee and Adam Bhala Lough, 2008
The Story of Lovers Rock, Menelik Shabazz, 2011

Starring Harry Belafonte
For trailblazing singer and screen star Harry Belafonte, acting and activism were always closely intertwined. Rising to prominence in the 1950s, the Jamaican American Belafonte became the first singer to sell over a million records with his chart-topping album Calypso, which introduced the Caribbean musical style to listeners around the world. Inspired by his mentor Paul Robeson, Belafonte used his celebrity to take on roles that challenged racial prejudices and taboos in films like the hard-hitting noir Odds Against Tomorrow and the apocalyptic science-fiction drama The World, the Flesh and the Devil, both of which he coproduced. Projecting an easygoing charisma and passionate intensity in front of the camera and making key contributions behind it (the hip-hop drama Beat Street, which he produced and composed the music for but did not appear in, is also included here), Belafonte was instrumental in transforming the depiction of Black Americans on-screen and remains a fiercely outspoken advocate for progressive political and social change.
Bright Road, Gerald Mayer, 1953
Odds Against Tomorrow, Robert Wise, 1959
The World, the Flesh and the Devil, Ranald MacDougall, 1959
The Angel Levine, Ján Kadár, 1970
Uptown Saturday Night, Sidney Poitier, 1974
Beat Street, Stan Lathan, 1984
Kansas City, Robert Altman, 1996

Alan Arkin's Adventures in Moviegoing
From earning an Academy Award nomination for his very first screen role in The Russians Are Coming, the Russians Are Coming to his Oscar win forty years later for Little Miss Sunshine, Alan Arkin has enjoyed an eclectic and distinguished career as both an actor and director. A lifelong cinephile who grew up watching international masterpieces at New York's legendary Thalia theater, he sits down with his son and fellow actor, Adam Arkin, to discuss his passionate opinions on movies, sharing what he learned about acting from the great French film stars and singling out the director he would have given anything to work with. As something of a specialist in black comedy, the films Arkin has selected unsurprisingly include several superlative examples of the genre, including a devastatingly funny Italian gem (Mafioso), a wild counterculture parable (Greaser's Palace), and an absurdist art-world satire (The Square).
Lost Horizon, Frank Capra, 1937
Of Mice and Men, Lewis Milestone, 1939
The Wages of Fear, Henri-Georges Clouzot, 1953
The Horse's Mouth, Ronald Neame, 1958
Mafioso, Alberto Lattuada, 1962
Greaser's Palace, Robert Downey Sr., 1972
Running on Empty, Sidney Lumet, 1988
The Square, Ruben Östlund, 2017

Melvin Van Peebles: Essential Films
Featuring hours of supplemental features from Criterion's Blu-ray box set, as well as a new introduction to Watermelon Man by film scholar Racquel J. Gates
Director, writer, composer, actor, and one-man creative revolutionary Melvin Van Peebles jolted American independent cinema to new life with his explosive stylistic energy and unfiltered expression of Black consciousness. Though he undeniably altered the course of film history with the anarchic Sweet Sweetback's Baadasssss Song, that pop-culture bombshell is just one piece of a remarkably varied career that also encompassed forays into European art cinema (The Story of a Three Day Pass), mainstream Hollywood comedy (Watermelon Man), and Broadway musicals (Don't Play Us Cheap). Each facet of Van Peebles's renegade genius is on display in this tribute to a transformative artist whose caustic social observation, radical formal innovation, and uncompromising vision established a new cinematic model for Black creative independence.
The Story of a Three Day Pass, 1967
Watermelon Man, 1970
Sweet Sweetback's Baadasssss Song, 1971
Don't Play Us Cheap, 1972
Supplements include:
Sunlight, Melvin Van Peebles, 1957
Three Pickup Men for Herrick, Melvin Van Peebles, 1957
Les cinq cent balles, Melvin Van Peebles, 1961
How to Eat Your Watermelon in White Company (and Enjoy It), Joe Angio, 2005

Douglas Sirk Melodramas
While melodrama had been a cinematic staple since the dawn of film history, it took Douglas Sirk, working in luridly expressionistic Technicolor, to realize the full emotional and aesthetic possibilities of the form. Throughout the 1950s, the German-born Sirk helmed a string of deliriously stylized soap operas that turned the genre's artifice against itself, using its lavish mise-en-scène, wildly improbable plotting, and histrionic excess to create scorching critiques of suburban conformism, traditional family values, and American class and racial attitudes. These films—including the operatically perverse Written on the Wind and the stingingly subversive Imitation of Life—stand as some of the most heartbreaking, outrageous, and visually complex ever made within the Hollywood studio system.
Magnificent Obsession, 1954
All That Heaven Allows, 1955
Written on the Wind, 1956
Imitation of Life, 1959

Black History Rising: Documentaries by Stanley Nelson
For over three decades, native New Yorker Stanley Nelson has been committed to crafting empathetic, thoughtful, and deeply researched documentaries that illuminate a variety of African American experiences. A MacArthur "Genius" Fellow and multiple Emmy Award winner, whose latest film, Attica, is shortlisted for an Academy Award, the prolific Nelson is as capable of creating warm, intimate personal portraits (A Place of Our Own, about the forty years he spent summering at Oak Bluffs, a Black-oriented resort community on Martha's Vineyard) as he is of spinning thrilling, expansive tales of unfairly overlooked Black contributions to cultural life (The Black Press: Soldiers Without Swords, Tell Them We Are Rising), and pulsating studies of Black activism in action (Freedom Summer, The Black Panthers: Vanguard of the Revolution)
The Black Press: Soldiers Without Swords, 1999
A Place of Our Own, 2004
Freedom Summer, 2014
The Black Panthers: Vanguard of the Revolution, 2015
Tell Them We Are Rising, 2017
EXCLUSIVE STREAMING PREMIERES
Tuesday, February 8

Hive
This Sundance award winner—the first film in the festival's history to receive the Grand Jury Prize, the Audience Award, and the Directing Award—is a searing portrait of loss and a woman's uphill journey to freedom. Based on a true story, Hive follows Fahrije (Yllka Gashi), who, like many of the other women in her patriarchal village, has lived with fading hope and burgeoning grief since her husband went missing during the war in Kosovo. In order to provide for her struggling family, she pulls the other widows in her community together to launch a business selling honey and ajvar, a popular local food. Together, they find healing and solace in considering a future without their husbands—but their will to begin living independently is soon met with hostility. Anchored by Gashi's fierce and subtle performance, this riveting debut feature from Blerta Basholli marks the emergence of a major new talent.
CRITERION EDITIONS
Premiering February 1

The Learning Tree: Criterion Collection Edition #1107
Gordon Parks's coming-of-age odyssey tempers glowing nostalgia with an incisive understanding of the harsh racial realities and hard-won lessons that shape a young Black man's road to self-determination.
SUPPLEMENTAL FEATURES: A program on the making of the film and its artistry; a conversation between film scholar Michael B. Gillespie, artist Hank Willis Thomas, and art historian Deborah Willis on Parks; Gordon Parks Jr.'s 1969 documentary My Father: Gordon Parks; and more.

The Harder They Come: Criterion Collection Edition #83
Legendary musician Jimmy Cliff stars as a small-town dreamer turned antiestablishment outlaw in this electrifying time capsule of 1970s Jamaica that introduced reggae to the world.
SUPPLEMENTAL FEATURES: Audio commentary by Cliff and director Perry Henzell and an interview with Island Records founder Chris Blackwell.

The Discreet Charm of the Bourgeoisie: Criterion Collection Edition #102
Luis Buñuel's deliciously satiric masterpiece is one of the maestro's most gleefully radical assaults on the values of the ruling class.
SUPPLEMENTAL FEATURES: A 1971 homage to Buñuel by filmmakers Arturo Ripstein and Rafael Castanedo and a documentary from 2000 on Buñuel's life and work.
THREE DIMENSIONS
Thursday, February 10

Three Starring Laura Dern
February 10 marks Laura Dern's fifty-fifth birthday, and we're celebrating with a trio of virtuosic and strikingly varied early performances from this actor who continues to surprise and delight with the daring, intelligence, and warmth she brings to each role. Embodying an array of complex women—from a sexually liberated Depression-era teenager in Martha Coolidge's wonderfully tender Rambling Rose to an outrageously dysfunctional mother-to-be in Alexander Payne's audacious abortion-politics satire Citizen Ruth—Dern displays the touching vulnerability and innate humanity that make each of her characters unforgettable.
Smooth Talk, Joyce Chopra, 1985
Rambling Rose, Martha Coolidge, 1991
Citizen Ruth, Alexander Payne, 1996
Criterion Originals
Thursday, February 24

Observations on Film Art No. 46: Costume Design in The Taking of Power by Louis XIV
With The Taking of Power by Louis XIV, neorealist pioneer Roberto Rossellini created the first of the fascinating, often overlooked historical dramas that would define his late career—and reinvented the costume picture in the process. In this edition of Observations on Film Art, Professor Kristin Thompson explores how Rossellini uses meticulously detailed costuming to visually convey the Sun King's transformation of France from a decentralized, feudal state into an absolute monarchy molded in his own ostentatious image. The result is a singular achievement in which the central tension—the struggle for political power between Louis and the aristocracy—plays out as a cold war of couture.
WOMEN FILMMAKERS
Wednesday, February 2

Three Documentaries by Rosine Mbakam
Among contemporary nonfiction cinema's most vital voices, the Cameroonian-born, Belgium-based Rosine Mbakam makes intimate, exquisitely observed documentaries that reveal the oft-overlooked inner lives of West African women both at home and across the diaspora. Whether turning her camera on her own journey back to the village where she was raised (The Two Faces of a Bamiléké Woman) or on others like her who have left Cameroon to start new lives in Europe (Chez Jolie Coiffure, Delphine's Prayers), Mbakam honors the often difficult realities of the immigrant experience, the complexities of cross-cultural identity, and the power of solidarity among women.
The Two Faces of a Bamiléké Woman, 2018
Chez Jolie Coiffure, 2018
Delphine's Prayers, 2021
Wednesday, February 9

The Movement of Things
With an extraordinary feeling for gesture, the passage of time, and the profundity of silence, the only film to date by Portuguese director Manuela Serra is one of the most remarkable cinematic rediscoveries in recent years.
Wednesday, February 16

A Different Image
A Black art student sets out to reclaim her body image and self-worth from Western, patriarchal beauty standards in this poetic, groundbreaking work from LA Rebellion trailblazer Alile Sharon Larkin.
Wednesday, February 23

Poison Ivy
Drew Barrymore plays a devious, lethal teenager who infiltrates and gradually destroys a shy classmate's wealthy family in Katt Shea's stylish thriller.
More women filmmakers featured in this month's programming:
Smooth Talk, Joyce Chopra, 1985
Omega Rising Women of Rastafari, D. Elmina Davis, 1988
A Reggae Session, Stephanie Bennett and Thomas Adelman, 1988
Rambling Rose, Martha Coolidge, 1991
Feathers, A. V. Rockwell, 2018
The Metamorphosis of Birds, Catarina Vasconcelos, 2020
Hive, Blerta Basholli, 2021
TRUE STORIES
Monday, February 7

Floyd Norman: An Animated Life
Presented with a selection of short films and commercials made by Vignette Films, Floyd Norman's independent production company
Discover the inspiring true story and irrepressible spirit of Disney's first Black animator.
Monday, February 14

Love Meetings
The ever-iconoclastic Pier Paolo Pasolini takes to the streets of 1960s Italy to interview ordinary Italians about everyone's favorite taboo subject: sex.
Monday, February 21

Pier Kids
Elegance Bratton's powerfully empathetic documentary is an immersion into the lives of the homeless queer and transgender youth who have forged a community of their own on downtown Manhattan's Christopher Street Pier.
Monday, February 28

The Metamorphosis of Birds
Portuguese filmmaker Catarina Vasconcelos sifts through the memories and dreams of her ancestors in this extraordinarily beautiful and fascinating documentary that has the feel of a precious heirloom.
More documentaries featured in this month's programming:
Black History Rising: Documentaries by Stanley Nelson
Three Documentaries by Rosine Mbakam
Blacks Britannica, David Koff, 1978
The Movement of Things, Manuela Serra, 1985
Omega Rising Women of Rastafari, D. Elmina Davis, 1988
A Reggae Session, Stephanie Bennett and Thomas Adelman, 1988
How to Eat Your Watermelon in White Company (and Enjoy It), Joe Angio, 2005
The Upsetter: The Life and Music of Lee Scratch Perry, Ethan Higbee and Adam Bhala Lough, 2008
Erie, Kevin Jerome Everson, 2010
The Story of Lovers Rock, Menelik Shabazz, 2011
The Heartland, Marquise Mays, 2021
Twenty-First-Century Cinema
Thursday, February 3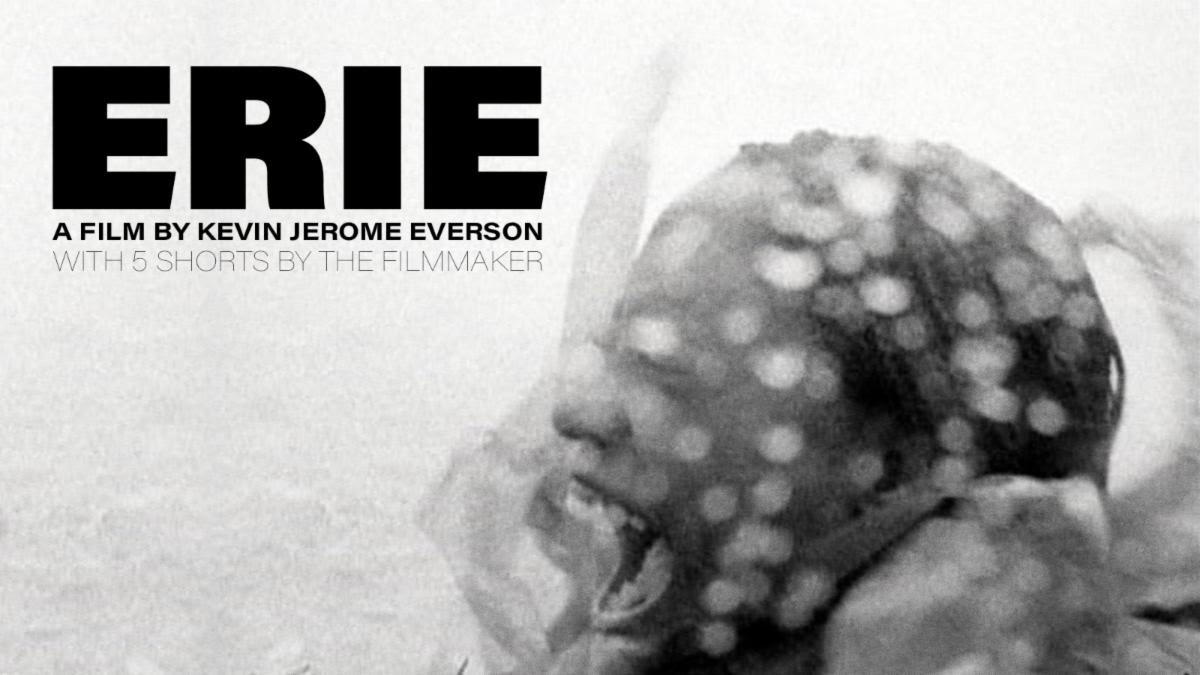 Erie
One of the major works of twenty-first-century American cinema thus far, Kevin Jerome Everson's Erie unfolds as a series of arresting single-take shots that capture everyday moments of Black working-class life in communities surrounding Lake Erie, including Buffalo, Cleveland, Niagara Falls, and the filmmaker's hometown of Mansfield, Ohio. A man struggling determinedly to unlock a car with a wire hanger, a conversation between a group of former General Motors employees, a young girl staring fixedly at a candle—the black-and-white 16 mm vignettes that Everson presents are offered without comment, but they speak subtly to the history of Black migration in the United States and to the present-day reality of an economically declining Rust Belt. Erie is presented alongside a selection of shorts by Everson that confirm his status as one of the most unclassifiable and brilliant American filmmakers working today.
Company Line, 2009
Sound That, 2014
Ears, Nose and Throat, 2016
IFO, 2017
Glenville, 2020
RESTORATIONS
Thursday, February 17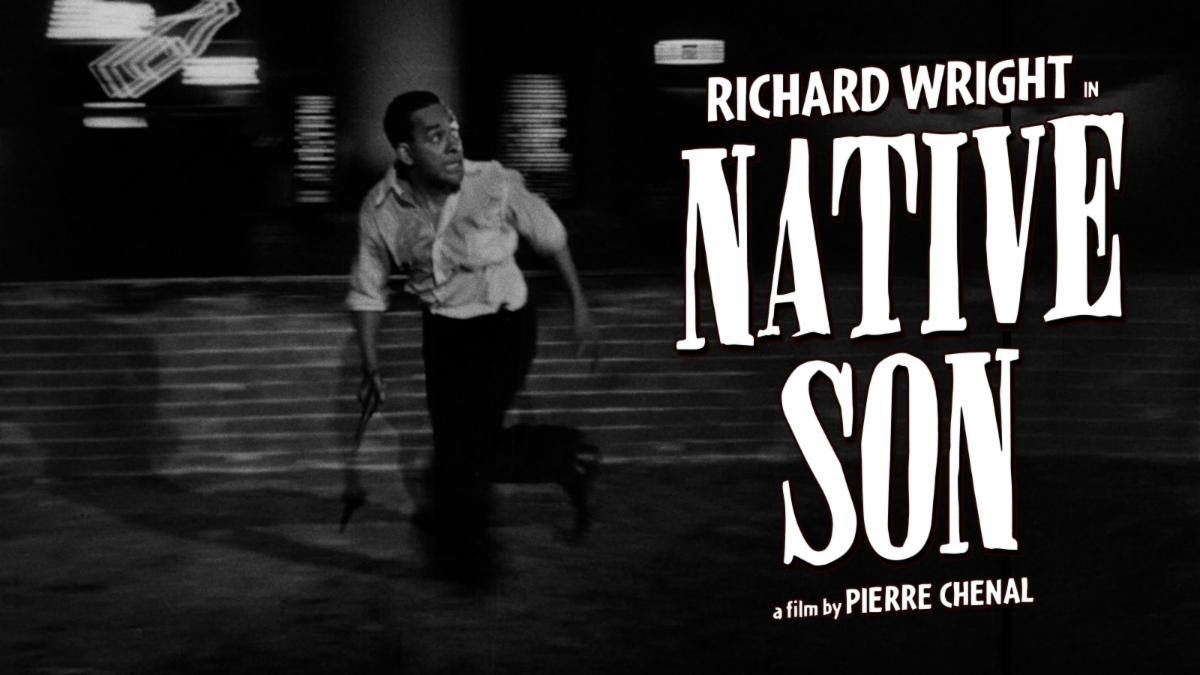 Native Son
Richard Wright stars in this searing adaptation of his own bombshell novel, the rare 1950s noir to center the Black American experience.
Thursday, February 17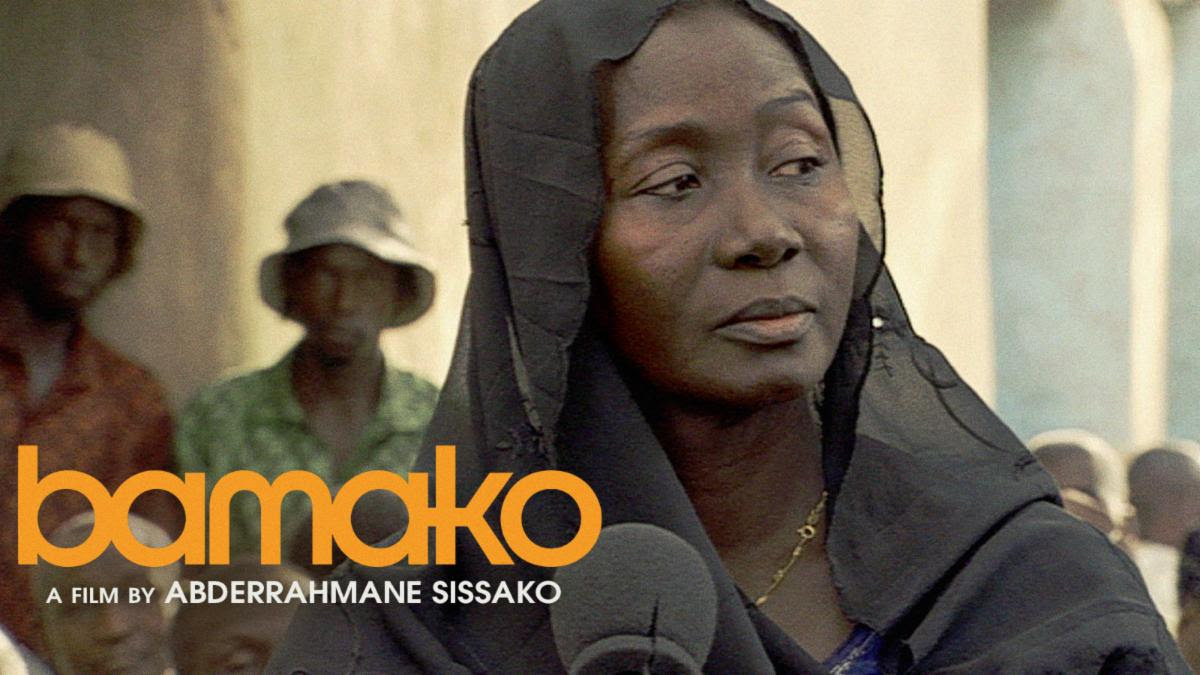 Bamako
Celebrated filmmaker Abderrahmane Sissako seamlessly melds the poetic and the political in this bold, unforgettable indictment of globalization and its devastating effects on contemporary Africa.
SATURDAY MATINEES
Saturday, February 5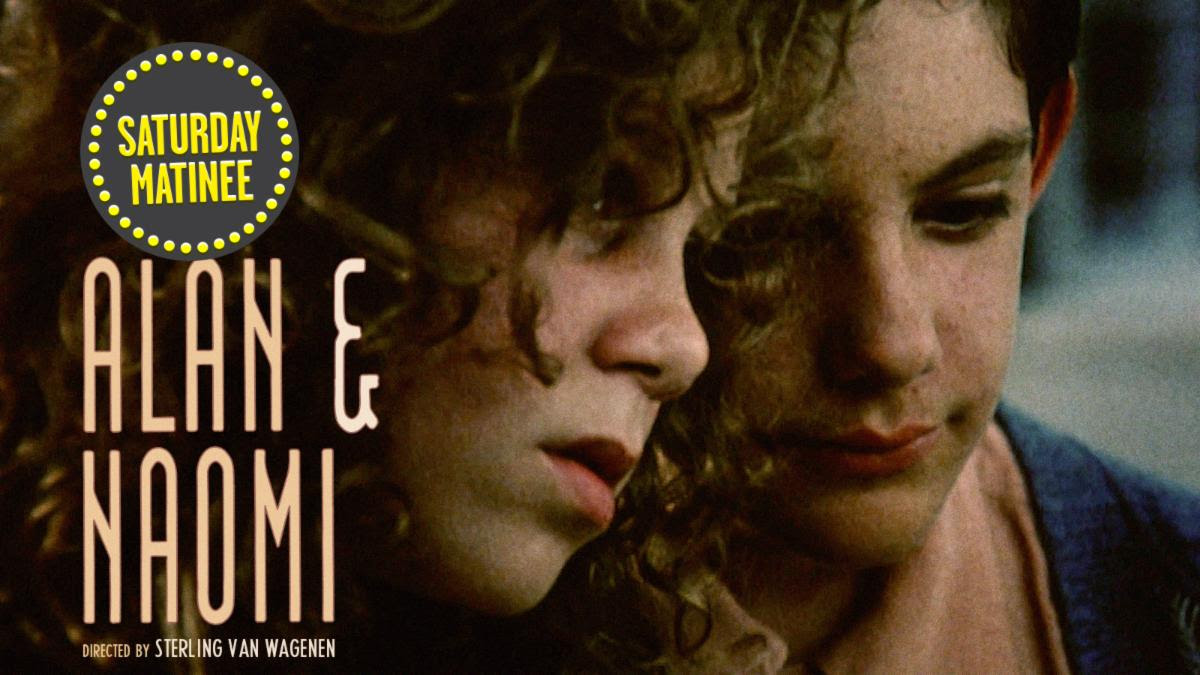 Alan & Naomi
A friendship grows in Brooklyn between a boy and a young Holocaust survivor in this deeply touching tale of compassion and healing.
Saturday, February 12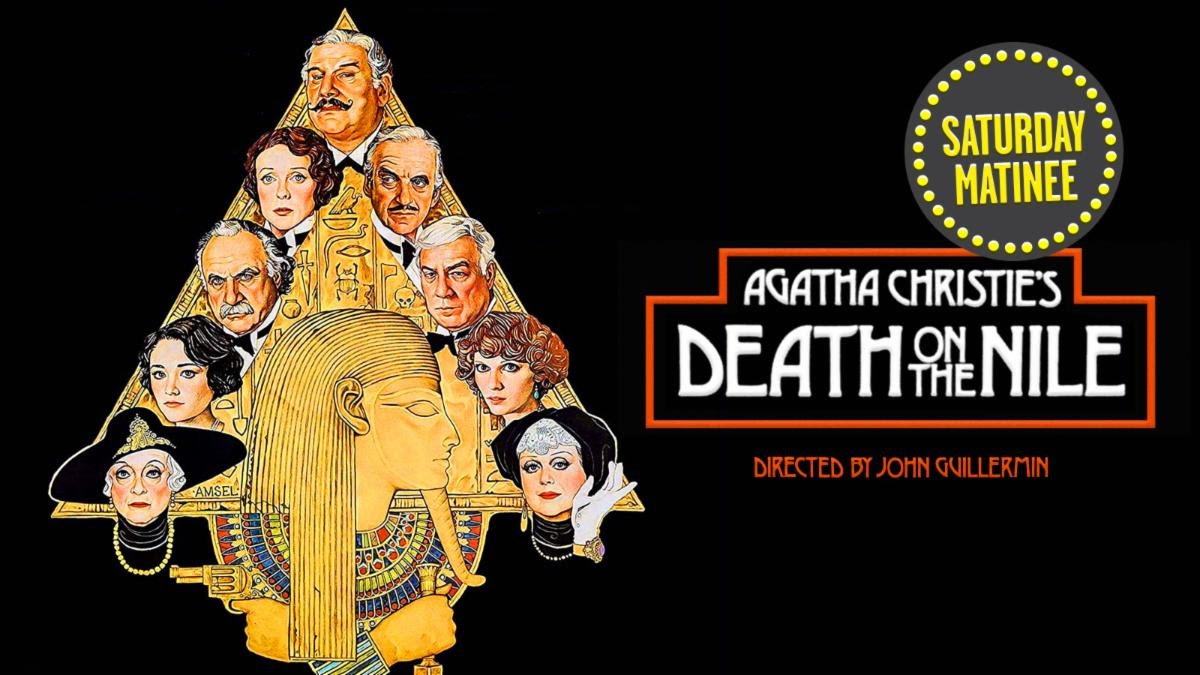 Death on the Nile
An all-star cast sets sail down the storied Egyptian river in this deluxe, wittily entertaining adaptation of Agatha Christie's classic mystery.
Saturday, February 19

Dragonwyck
Gene Tierney and Vincent Price star in Joseph L. Mankiewicz's spellbinding tale of romance and mystery set in a moody gothic mansion.
Saturday, February 26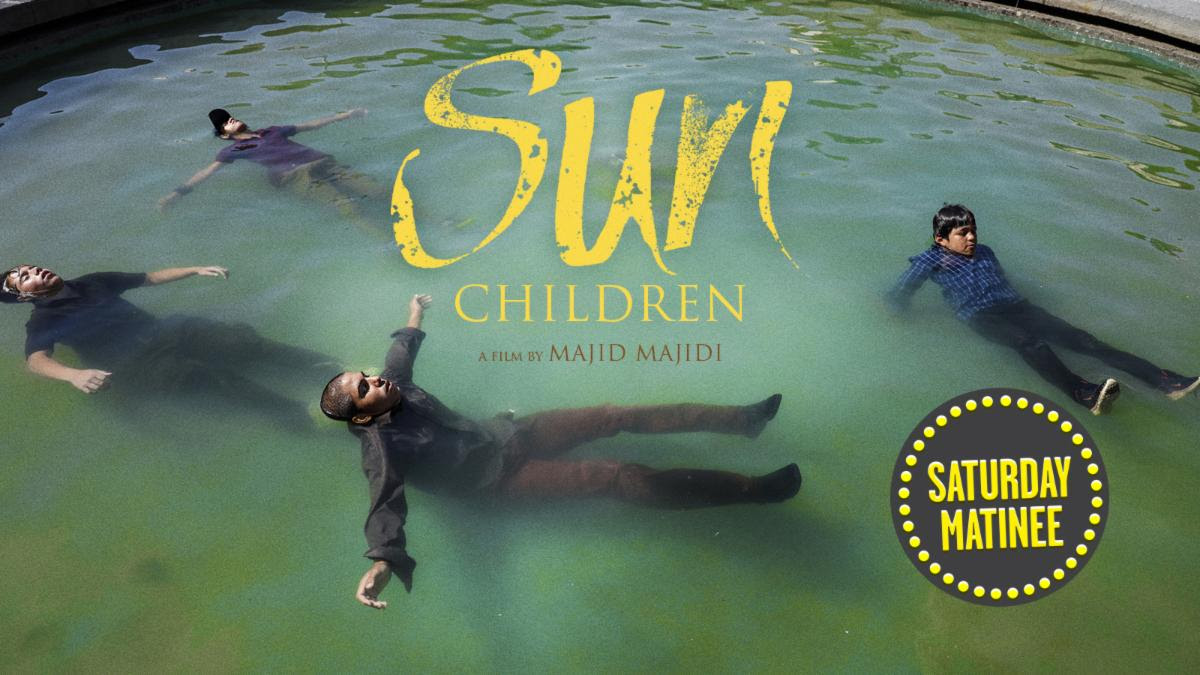 Sun Children
From acclaimed director Majid Majidi comes a breathtaking child's-eye adventure rooted in the sobering social reality of contemporary Iran.
SHORT-FILM PROGRAMS
Tuesday, February 1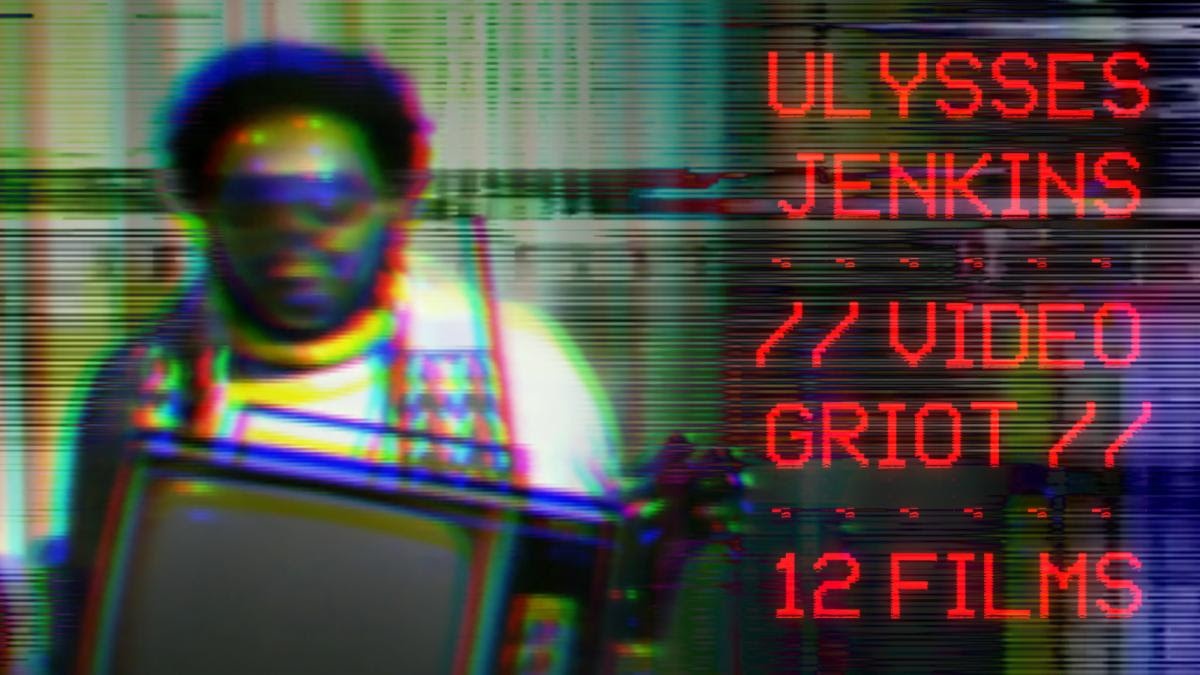 Ulysses Jenkins: Video Griot
There has never been another artist like Ulysses Jenkins. For over fifty years, the Los Angeles–born and –based polymath has produced an expansive and unclassifiable body of work that tackles, in idiosyncratic and often wickedly humorous ways, thorny issues of race, gender, national history, and their intersections with pop culture. An early adopter of, and staunch advocate for, video and digital technology, Jenkins minted a jagged, jolting style in confrontational short works like Mass of Images, Inconsequential Doggereal, and Two-Zone Transfer, all of which feature him as a performer. Jenkins has never stopped innovating and experimenting in the ensuing years, and recently became the subject of his first major career retrospective—a joint venture between Philadelphia's Institute of Contemporary Art and LA's Hammer Museum. Jenkins's work is timeless, blazingly contemporary, and, once experienced, never forgotten.
Ulysses Jenkins: Without Your Interpretation is on view at the Hammer Museum February 6–May 15, 2022.
Mass of Images, 1978
Two-Zone Transfer, 1979
Remnants of the Watts Festival, 1980
Inconsequential Doggereal, 1981
Cake Walk, 1983
Dream City, 1983
Without Your Interpretation, 1983
Self Divination, 1989
Mutual Native Duplex, 1990
The Nomadics, 1991
Planet X, 2006
Notions of Freedom, 2007
Tuesday, February 8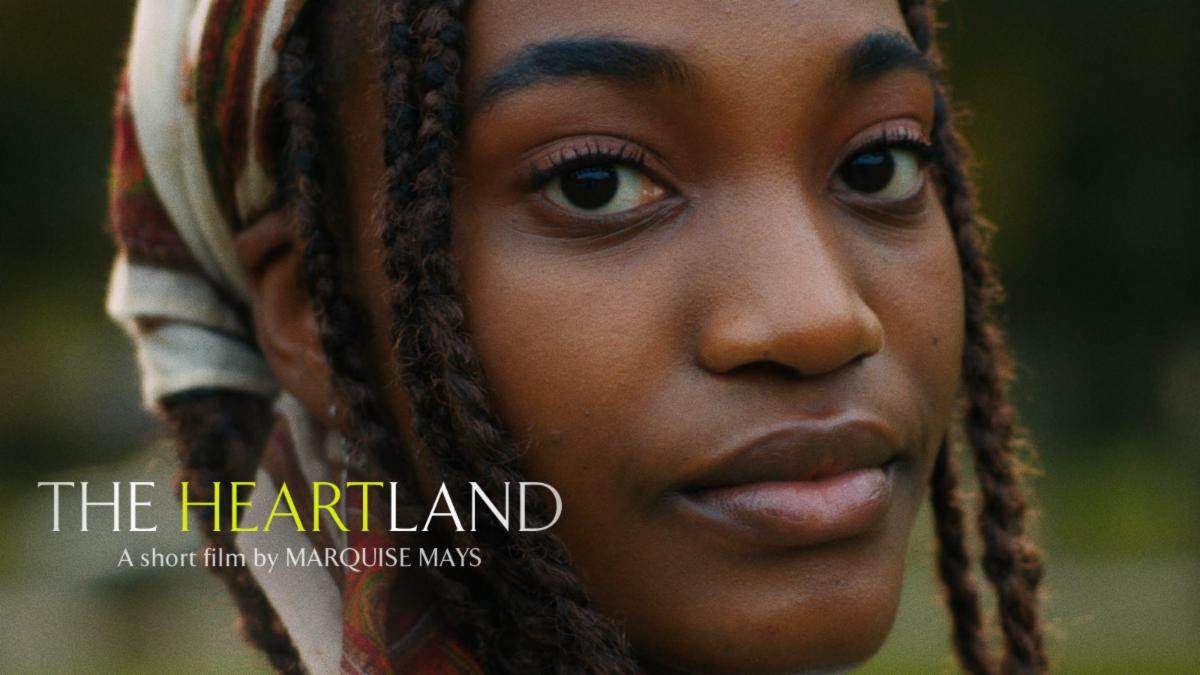 The Heartland
Exploring both the joys and trials of growing up Black in the Midwest, three young African American Milwaukee residents confront and reconcile the unrequited love between them and their city.
Tuesday, February 15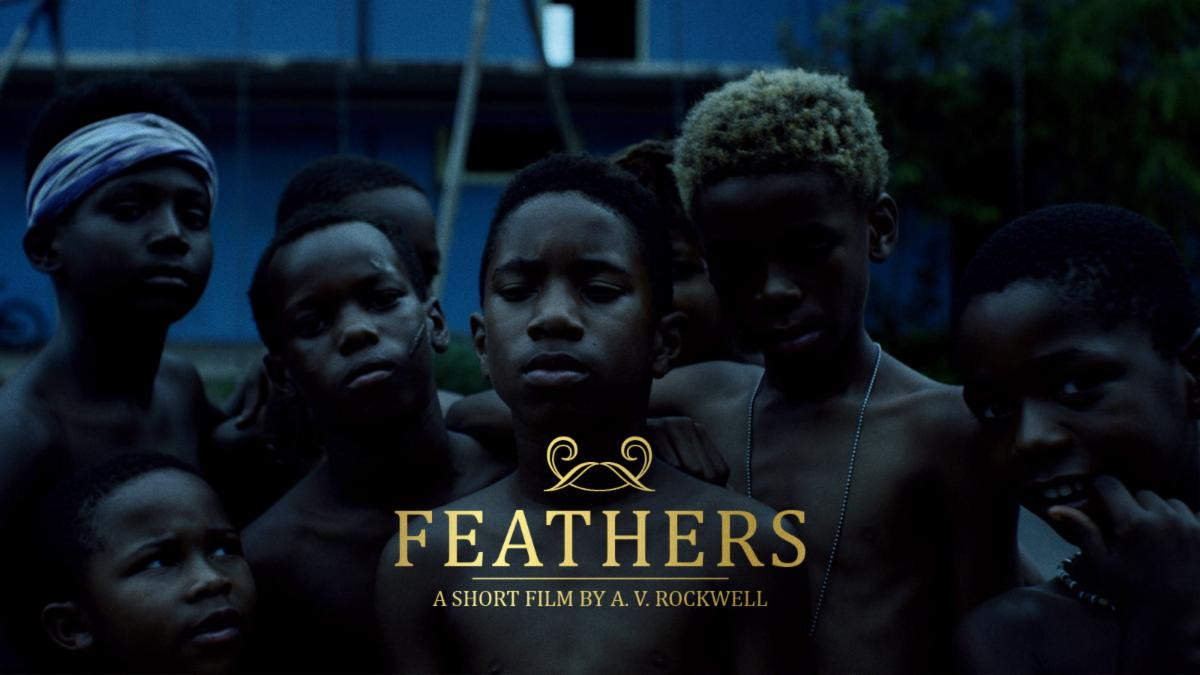 Feathers
Director A. V. Rockwell's woozily expressionistic use of color, sound, and handheld camera work heightens the shattering visceral impact of this allegorical, dreamlike reflection on the perils and promises of Black masculinity.
Tuesday, February 22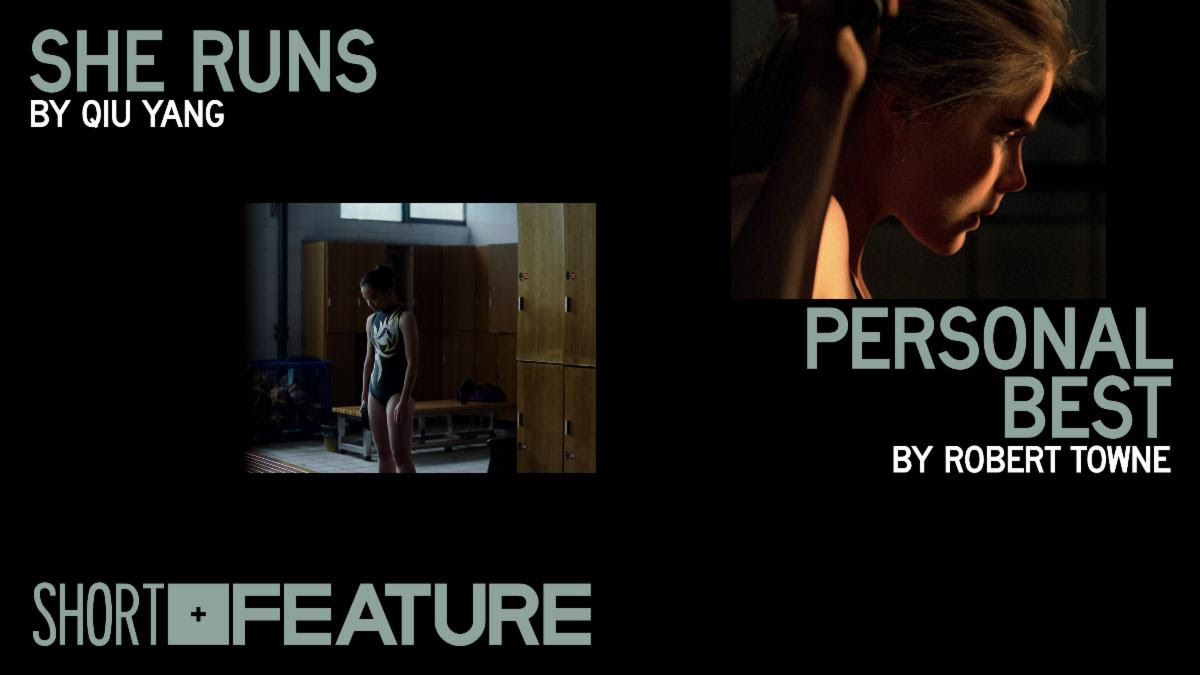 Driven to Compete
She Runs and Personal Best
The pressures of competition are compounded by the trials of growing up in these striking portraits of young women athletes striving to meet the high standards that have been set for them.
DOUBLE FEATURES
Friday, February 4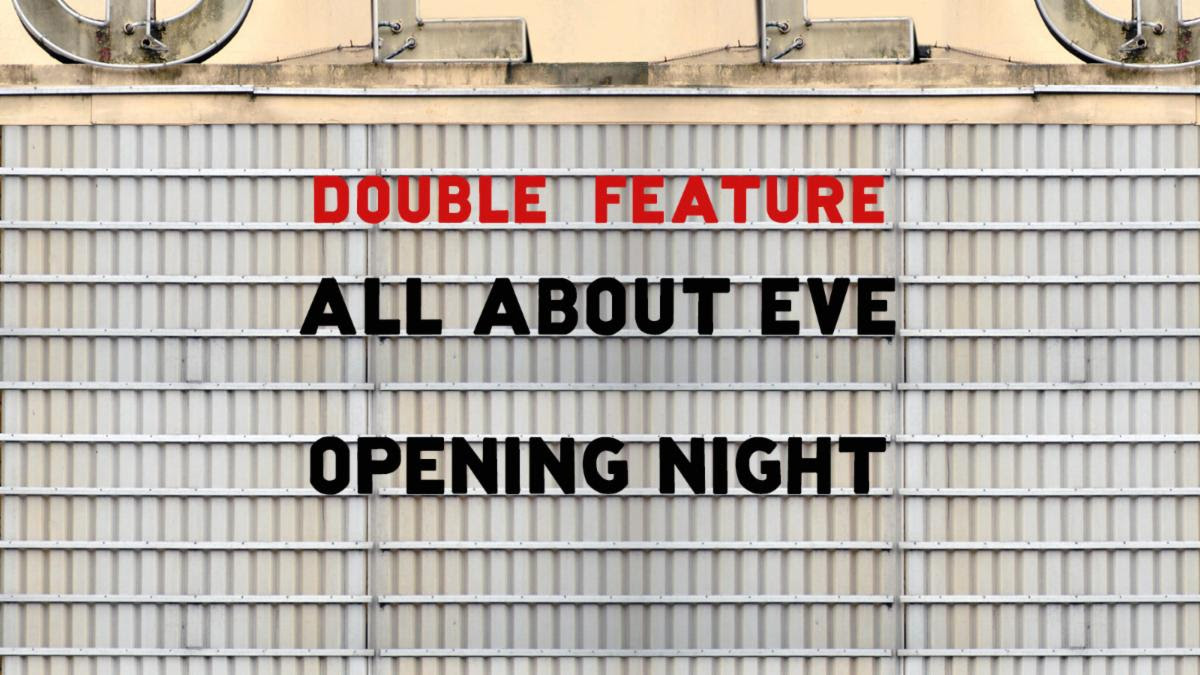 Stagestruck
All About Eve and Opening Night
Onstage and offstage drama collide in these richly self-referential explorations of stardom, performance, and aging built around commanding turns from Bette Davis and Gena Rowlands.
Friday, February 11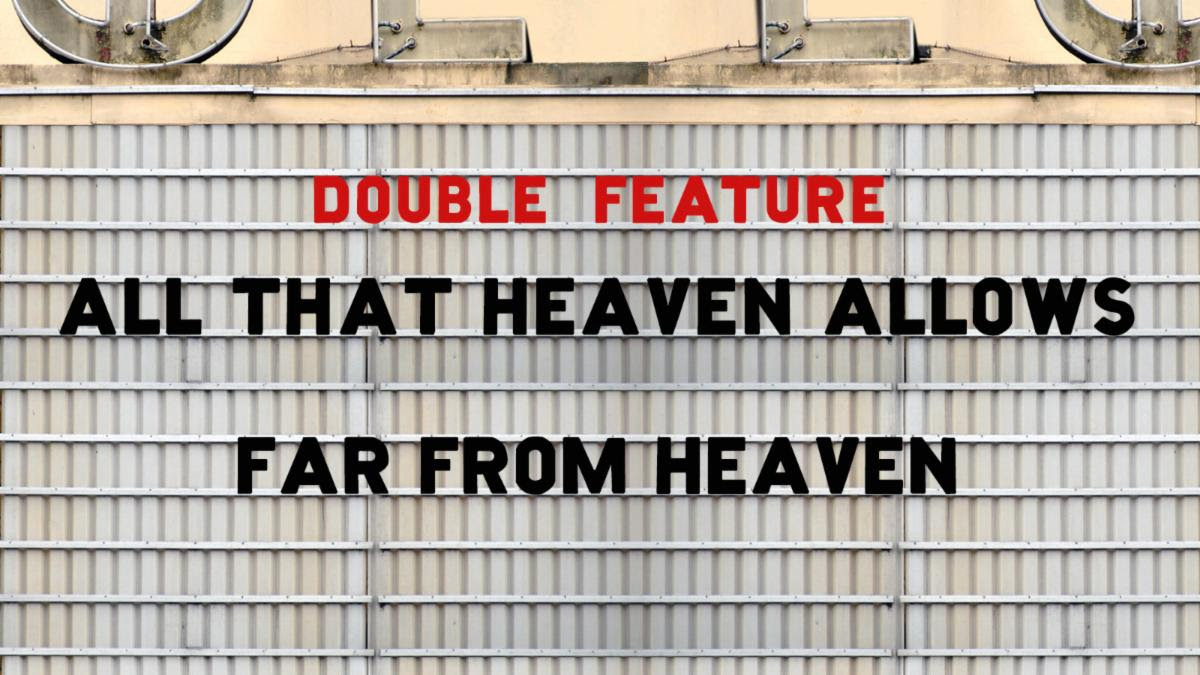 Good Heavens!
All That Heaven Allows and Far from Heaven
It's a match made in melodrama heaven as a 1950s Douglas Sirk masterpiece inspires an exquisite modern update from Todd Haynes.
Friday, February 18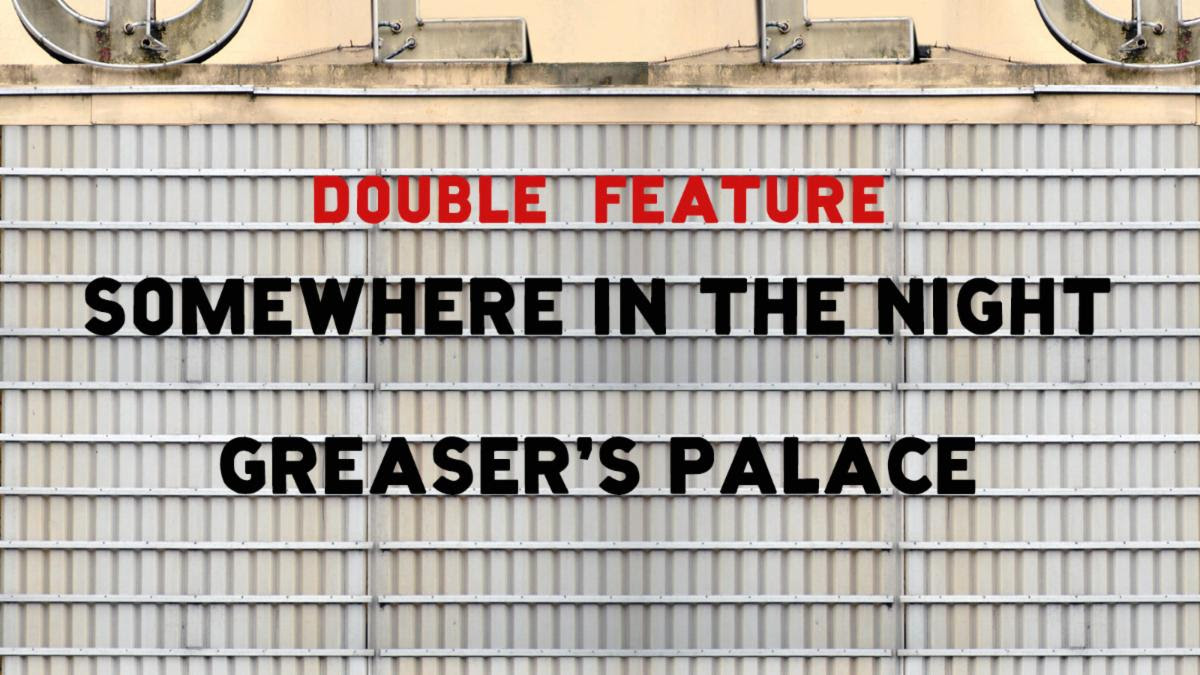 Missing Memories
Somewhere in the Night and Greaser's Palace
You won't forget this double bill in a hurry! A psychological film noir and a surreal acid western center on the murky mysteries of amnesia.
Friday, February 25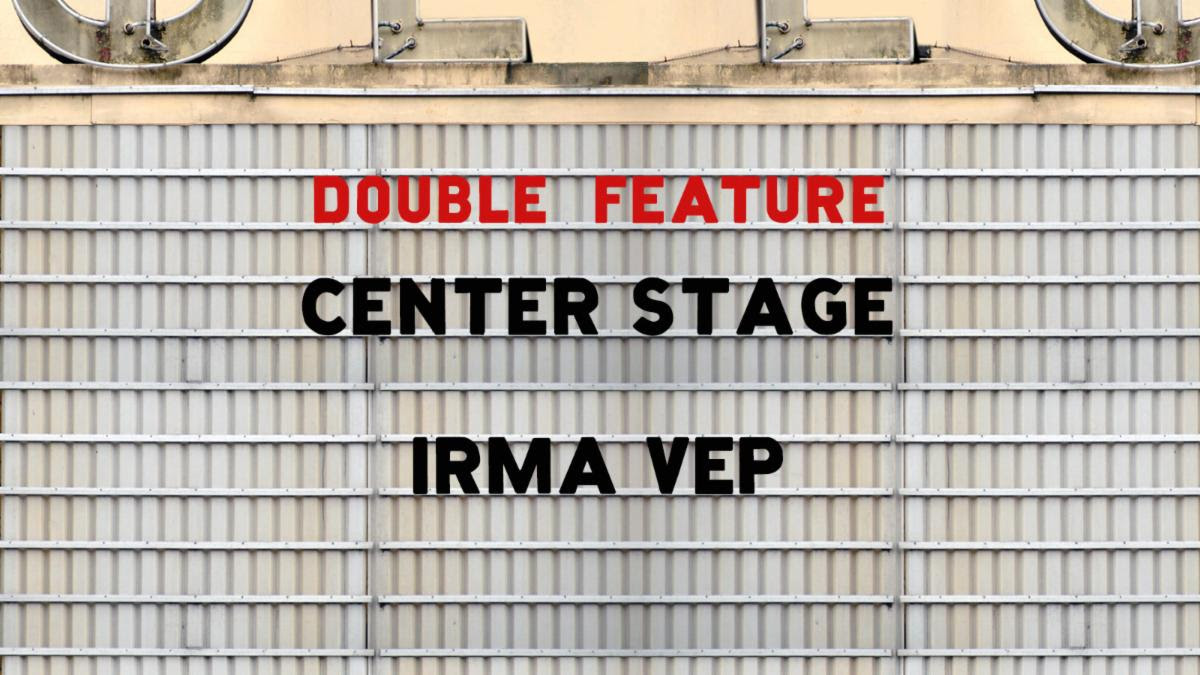 Magnificently Maggie
Center Stage and Irma Vep
The magnetic Maggie Cheung lights up the screen in two mesmerizing metatextual works that deconstruct the nature of stardom.
Complete list of films premiering on the Criterion Channel this month:
Alan & Naomi, Sterling Van Wagenen, 1992
All That Heaven Allows, Douglas Sirk, 1955
The Angel Levine, Ján Kadár, 1970
Babylon, Franco Rosso, 1980
Babymother, Julian Henriques, 1998
Bamako, Abderrahmane Sissako, 2006
Beat Street, Stan Lathan, 1984
Blacks Britannica, David Koff, 1978
The Black Panthers: Vanguard of the Revolution, Stanley Nelson, 2015
The Black Press: Soldiers Without Swords, Stanley Nelson, 1999
Bright Road, Gerald Mayer, 1953
Cake Walk, Ulysses Jenkins, 1983
Chez Jolie Coiffure, Rosine Mbakam, 2018
Citizen Ruth, Alexander Payne, 1996 **
Company Line, Kevin Jerome Everson, 2009
Death on the Nile, John Guillermin, 1978
Delphine's Prayers, Rosine Mbakam, 2021
A Different Image, Alile Sharon Larkin, 1982
The Discreet Charm of the Bourgeoisie, Luis Buñuel, 1972
Don't Play Us Cheap, Melvin Van Peebles, 1972
Dream City, Ulysses Jenkins, 1983
Ears, Nose and Throat, Kevin Jerome Everson, 2016
Erie, Kevin Jerome Everson, 2010
Far from Heaven, Todd Haynes, 2002
Feathers, A. V. Rockwell, 2018
Floyd Norman: An Animated Life, Michael Fiore and Erik Sharkey, 2016
Freedom Summer, Stanley Nelson, 2014
Glenville, Kevin Jerome Everson and Kahlil Pedizisai, 2020
The Harder They Come, Perry Henzell, 1972
The Heartland, Marquise Mays, 2021
Hive, Blerta Basholli, 2021
How to Eat Your Watermelon in White Company (and Enjoy It), Joe Angio, 2005
IFO, Kevin Jerome Everson, 2017
Imitation of Life, Douglas Sirk, 1959
Inconsequential Doggereal, Ulysses Jenkins, 1981
Kansas City, Robert Altman, 1996 **
The Learning Tree, Gordon Parks, 1969
Les cinq cent balles, Melvin Van Peebles, 1963
Lost Horizon, Frank Capra, 1937
Love Meetings, Pier Paolo Pasolini, 1964
Magnificent Obsession, Douglas Sirk, 1954
Mass of Images, Ulysses Jenkins, 1978
The Metamorphosis of Birds, Catarina Vasconcelos, 2020
Mississippi Mermaid, François Truffaut, 1969
The Movement of Things, Manuela Serra, 1985
Mutual Native Duplex, Ulysses Jenkins, 1990
Native Son, Pierre Chenal, 1951
The Nomadics, Ulysses Jenkins, 1991
No Place Like Home, Perry Henzell, 2006
Notions of Freedom, Ulysses Jenkins, 2007
Odds Against Tomorrow, Robert Wise, 1959
Omega Rising Women of Rastafari, D. Elmina Davis, 1988
Personal Best, Robert Towne, 1982
Pier Kids, Elegance Bratton, 2019
A Place of Our Own, Stanley Nelson, 2004
Planet X, Ulysses Jenkins, 2006
Rambling Rose, Martha Coolidge, 1991
A Reggae Session, Stephanie Bennett and Thomas Adelman, 1988
Remnants of the Watts Festival, Ulysses Jenkins, 1980
Rockers, Theodoros Bafaloukos, 1978
Running on Empty, Sidney Lumet, 1988
Self Divination, Ulysses Jenkins, 1989
Shaft, Gordon Parks, 1971
Sound That, Kevin Jerome Everson, 2014
The Square, Ruben Östlund, 2017 **
The Story of a Three Day Pass, Melvin Van Peebles, 1967
Sun Children, Majid Majidi, 2020
Sunlight, Melvin Van Peebles, 1957
Sweet Sweetback's Baadasssss Song, Melvin Van Peebles, 1971
Tell Them We Are Rising, Stanley Nelson and Marco Williams, 2017
Three Pickup Men for Herrick, Melvin van Peebles, 1957
The Two Faces of a Bamiléké Woman, Rosine Mbakam, 2018
Two-Zone Transfer, Ulysses Jenkins, 1979
The Upsetter: The Life and Music of Lee Scratch Perry, Ethan Higbee and Adam Bhala Lough, 2008
Uptown Saturday Night, Sidney Poitier, 1974
Watermelon Man, Melvin Van Peebles, 1970
We the Ragamuffin, Julian Henriques, 1992
Without Your Interpretation, Ulysses Jenkins, 1983
The World, the Flesh and the Devil, Ranald MacDougall, 1959
Written on the Wind, Douglas Sirk, 1956
Zebrahead, Anthony Drazan, 1992
**Available in the U.S. only