With his second film in as many years making the festival rounds this year in the form of a piece entitled To The Wonder, the most enigmatic of enigmatic filmmakers, Terrence Malick, has unleashed a brand new photo from the hotly discussed and much beloved festival darling.
The film stars Be Affleck and Olga Kurylenko as a couple who fall in love in Paris, head back to Affleck's home in Oklahoma, and spark up exterior relationships, the former with a previous crush (Rachel McAdams) and the latter with an exiled priest (Javier Bardem).
Now, while the photo (arriving via a press release) itself is simply a gorgeous photograph, beauty has been the biggest topic with regards to this film, as just about every review basking in the continuing glow that Malick has been emitting since last year's masterpiece, Tree Of Life. The film looks absolutely stunning, and while we haven't seen much footage, the film has been receiving over the moon reviews, ranging from The Guardian to The Playlist.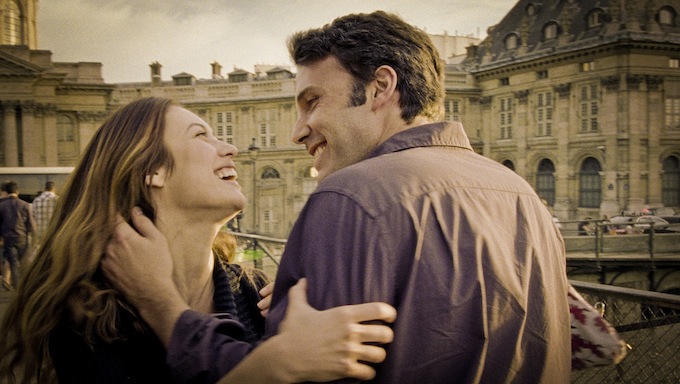 In other news from the festival circuit, Derek Cianfrance is back with his latest film, his follow-up to Blue Valentine entitled The Place Beyond The Pines, and while it apparently won't be hitting theaters until next year, some footage has arrived, and it looks killer.

Reviews for the Ryan Gosling and Bradley Cooper-starring film have been decidedly more mixed, but the years-spanning crime story has the visual touches that made Valentine such an emotionally destructive film, which I think will fit perfectly within this type of narrative. The film looks dark and brooding, and the team of criminals played by Gosling and Ben Mendelsohn look quite great. The film has been nabbed up by Focus Features, so expect to hear a ton more about this film when it hits.

Footage via HitFix and The Playlist

[youtube http://www.youtube.com/watch?v=_Tjm7rRzeJI&version=3&hl=en_US&rel=0]