As his latest film, Prince Avalanche, continues to roll out (it'll next be seen at this year's SXSW Film Festival), the ever busy director isn't slowing down any time soon.
Worldview Entertainment has released the first photo from the set of the director's next piece, Joe, and it's definitely interesting.
The film stars Nicolas Cage and Tye Sheridan, and is considered to be far more gritty and grimy than the director's beloved Sundance hit. A complete change of pace for a filmmaker that appeared hell  bent on becoming a more stoned out Judd Apatow with films like Your Highness, Green is proving himself once again with this and Avalanche, two films that could not be any further from Pineapple Express than Michael Bay is from Michael Haneke.
But when will we see this film? It's currently heading to the European Film Market to be sold, but with SXSW approaching ever so fast, this writer wouldn't be shocked if we saw this picture possibly pop up as a secret screening, what with Green in town for Avalanche's premiere. Here's the synopsis:
In the dirty unruly world of small-town Texas, ex-convict Joe Ransom (Cage) has tried to put his dark past behind him and to live a simple life. He works for a lumber company by day, drinks by night. But when 15-year-old Gary (Sheridan) – a kid trying to support his family – comes to town, desperate for work, Joe has found a way to atone for his sins – to finally be someone's hero. As Joe tries to protect Gary, the pair will take the twisting road to redemption in the hope for a better life in this tough, hard-hitting but incredibly moving story.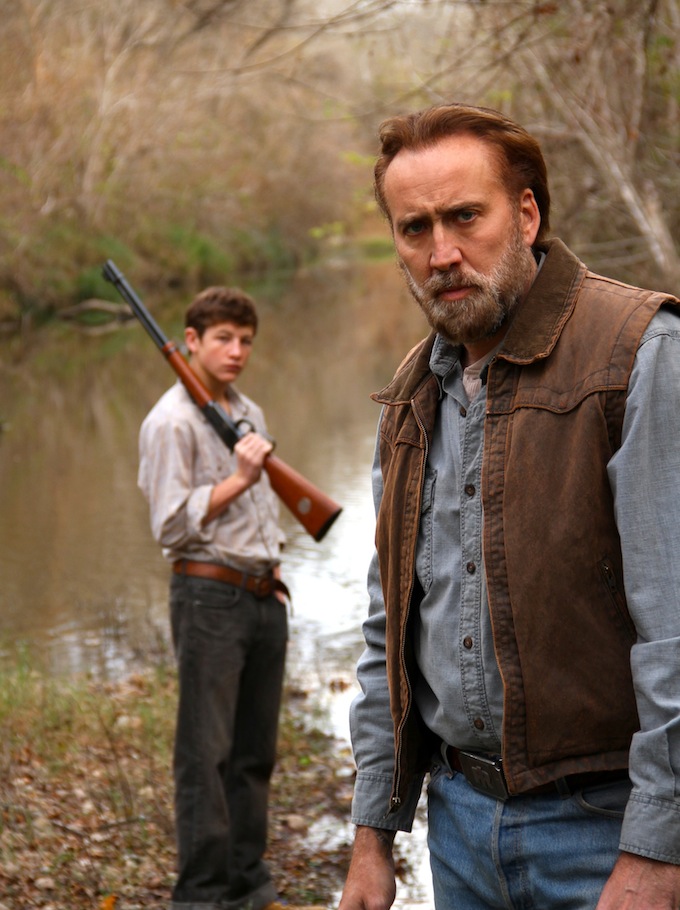 Source Press Release