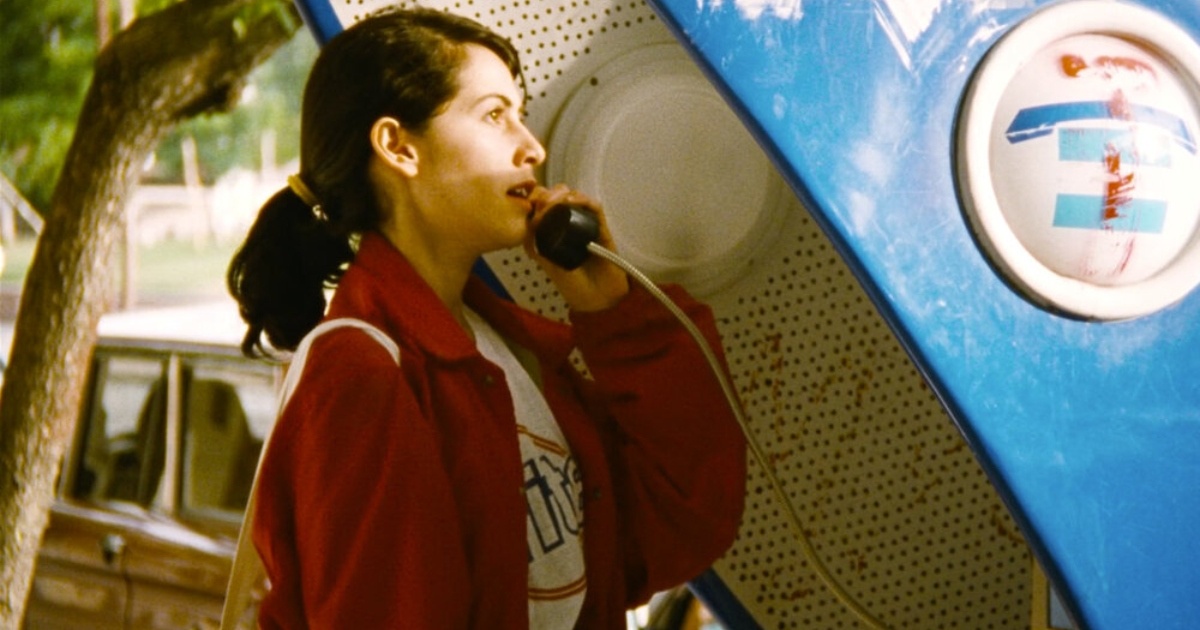 Latin America has not only been, throughout the history of film, one of the most fruitful landscapes for filmmakers and their artistic process but has become over the last handful of years a breeding ground for some of cinema's most exciting and essential films. Be it horror films, classical dramas or experimental art films, there isn't a shortage of incredible works from incredible artists in Latin America. And now, going into its sixth year, Film at Lincoln Center and distributor Cinema Tropical are teaming up for Neighboring Scenes, the annual cross-section of the latest and greatest in Latin American cinema. And here are five films from this year's incredible slate that you need to keep an eye on.
5. The Howls
Starting off this list of the must-see films of Neighboring Scenes 2021 is one of the festival's more punk-rock pictures. Directed by Julio Hernandez Cordon, The Howls tells a strange, yet deeply personal, story of a daughter (played by his own daughter Fabiana) who opposite her father (Julio himself) and actor Francisco Barreiro (who plays nine different people throughout the film) returns to her father's home town of Texcoco. More or less a surreal travelogue through the city, the film feels strangely caught between the worlds of fact and fiction. Having the handheld quality and texture of a proto-verite style documentary, the film has surreal, absurd digressions about werewolves, mysterious disappearing lakes and Aztec history that in turn gives the film an otherworldly atmosphere. Having the style and tone of a home movie, albeit with an almost cosmic scope, The Howls is one of Cordon's most personal films, having made beloved genre experiments like Buy Me A Revolver. Definitely a change of pace for the Mexican auteur, The Howls is a brisk and deeply felt exploration of one's history on a grand scale, performative in a way that feels decidedly of this moment (I mean, the film opens with a joke about the film that's about to play being called Instagram Stories</b). There's really nothing quite like it.
4. Between Dog And Wolf
Another one of a kind film in this lineup is Between Dog and Wolf. Up and coming filmmaker Irene Gutierrez is behind the camera for this fascinating, otherworldly exploration of the Angolan Civil War. Three former soldiers are the focus of this new film, as it follows the story of Estebita, Miguel and Alberto, three veterans who are tasked with re-enacting their fight in Cuba's Sierra Maestra. Another hybrid film, this piece of docu-fiction is a step in a new direction for the promising new filmmaker, whose debut, Hotel Nueva Isla remains one of the more fascinating first features of the last handful of years. This is a thoughtful, plaintive follow-up, a film that attempts to not just reconnect with a part of history through a very tactile, literal manner, but also do so with textured and nuanced reflection. This isn't a film about the battles, no, instead it's a film about the underlying ideals that the battling was fought for and against. It's a gorgeous, haunting work that uses the lush landscape not as window dressing, but as something almost oppressive and nightmarish.
3. Los fantasmas
Next up is one of the more promising debuts of this edition. Los fantasmos introduces viewers to director Sebastian Lojo, and a story that follows Koki, a young man who tries to make ends meet in Guatemala City by being a thief, well a thief of sorts. Seducing men in bars only to lead them into a trap where they're robbed by a hotel owner, Koki simply wants to make a better life for himself. And for a while that works, that is until he's betrayed by the same hotel owner he's helped all along. Subsequently, Koki must come face to face with his past actions in this haunting and haunted rumination on life on the margins of society. Very much feeling like a modern day ghost story of sorts, the aptly titled Los fantasmas is a brooding character study, a film that feels in conversation with the narratives of urban isolation from directors like Tsai Ming-liang. The final break from Guatemala City that happens near the film's conclusion adds some genuine texture to the film, and helps turn this into something truly one of a kind. Quite the debut for this fascinating new filmmaker.
2. Night Shot
The final new release of this list, Night Shot is one of the best debuts of the year. Director Carolina Moscoso goes deep into her own personal history for one of the most moving and evocative explorations of past trauma seen on screen in quite some time. Through text, archival footage and animation, Moscoso tells the story of her history as a survivor of sexul assault. This experimental piece of biographical collage, Night Shot is an often uncomfortably personal rumination on trauma, with Moscoso attempting to not just recount the story of her rape, but do so in a manner that feels almost therapeutic. Pairing devastatingly straight forward recounting of her rape with various bits of footage from her personal life, this is a singular film, a film that attempts to piece together a piece of violence that breaks apart the lives of those it's committed against. Camila Moreno scores the film in a manner that feels similarly experimental and obtuse, but also just as deeply felt and almost emotionally primal. There's simply nothing quite like this, nothing quite this introspective, this deeply human.
1. Silvia Prieto
And finally, we hit the #1 slot on this list, and it's something a bit out of the ordinary. Usually these festival previews are meant to highlight new, up-and-coming voices, Neighboring Scenes is highlighting the 20th Anniversary of distributor Cinema Tropical with a new restoration of 1999's Silvia Prieto. Directed by Martin Rejtman, this is the director's second film, and stars singer Rosario Blefari as the titular Silvia, a soap saleswoman with a fascination for women who share her name. Caught in a romance with two men for whom her feelings are, let's just say a little mixed, Silvia is now 27 and with that milestone decides to take some control back in her life. Reijtman's film is a quietly comic one, an experiment in comic absurdism that ranges from a dry conversation about a roommate's penchant for putting on too much deodorant to a returning gag involving Silvia's own passion for cooking quite a bit of chicken. A film about the mundanity of life, this spinning of the mundane as something rightly absurd turns Silvia Prieto into a fascinating, strangely beautiful character study. Thrillingly witty and dry, this is a welcome reintroduction into the career of a truly underrated filmmaker.