Now this is how you sell a film.
All joking aside, a new photo has been released looking at the full cast of Lars von Trier's Nymphomaniac, and with the director even featured here in this beautiful photo, this should be a telling look into what to expect for this massively talked about project.
The first half of this two-part epic looking at the life of a woman, sexually, as she goes from birth to old age, will be bowing in Denmark on Christmas Day, and if this is any inclination, this could be something truly great. The photo is, in many cases, absolutely hilarious, and its blend of blunt sexuality and comedy is exciting. I fully don't expect that to be the case within the film, as comedy isn't quite Von Trier's speed, especially based off the first photos released, but this is definitely an interesting tableau. Oh, and the director revealed to the outlet that this film will feature lots of sex, but will, in his words, be a "very, very bad wanking movie," so I completely expect sex to be absolutely ruined for generations to come. Absoltuely. I love the cast and the premise, so this definitely remains one of the most exciting films currently in production.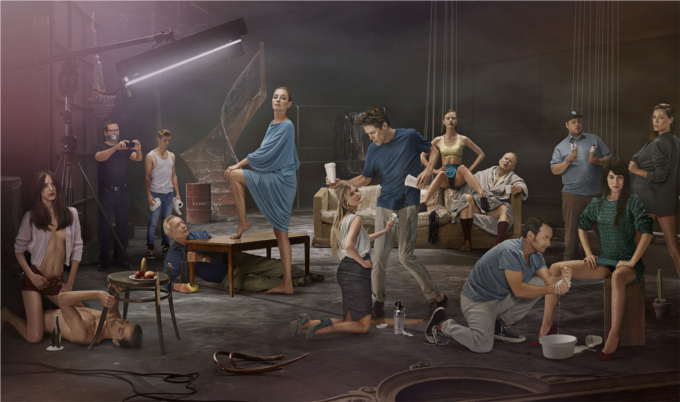 Source Screen Daily / The Playlist