A man determined to not just emulate the character of Tony Manero portrayed by John Travolta in the 1977 film 'Saturday Night Fever' but become the misogynistic screen presence doesn't naturally come to one's mind when thinking of viable movie plots. But in Pablo Larrain's 2008 film 'Tony Manero', he somehow weaves a world surrounding this 52 year old with a peppery grey pompadour, striving to win a contest as the 'Tony Manero of Chile'.
Raul Peralta (Alfredo Castro) frequents the often abandoned movie theater nearby, re-watching the film, mouthing off the words in English that Tony Manero speaks, almost becoming one with his own personal celluloid god. He steals and deals with a neighborhood criminal to get glass bricks for a dance floor to properly present the disco dancing scenes from the movie for an upcoming show at the cantina he is staying at.
---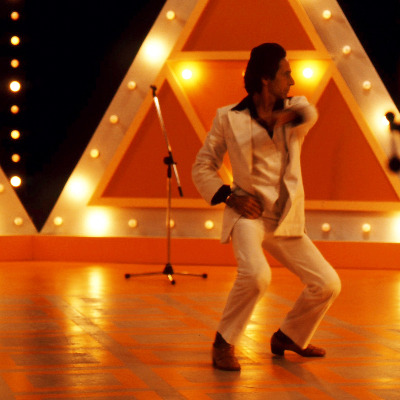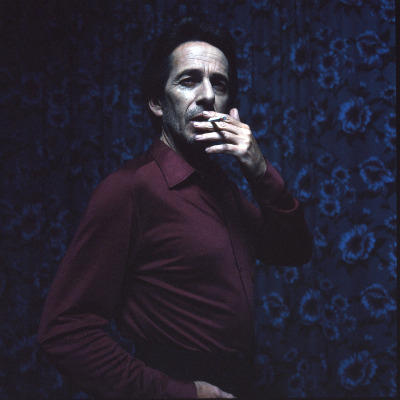 ---
The movie deals with a character with the soul of a zombie, but there's something more brewing underneath this sociopath's exterior. The film takes place in 1978 Chile, four years into Augusto Pinochet's dictatorship, and we can see from Larrain's eye that he detests this fact and even Chile today for that matter. Raul is searching for his own identity, just like the country was searching for it's own while a reign of terror was plaguing the streets on a day to day basis. The way Raul ducks and hides in the shadows from random army patrols and undercover detectives who beat and kill those resisting of the dictatorship is an underlying current throughout the film, but something that ultimately sticks with you long after the end of the film.
The film opens with him arriving a week early for the Tony Manero lookalike contest, amongst a group of Chuck Norris lookalikes. It's an awkward uncomfortable scene, like many throughout the film's 97 minute running time. Without giving too much away, Raul starts to let loose with his vicious violent side, first beating an old woman to death, but only after helping her home after she was mugged by some toughs on the street. He then feeds her cat and watches her color television while her body is seen, blurry in the background. When he returns one day to the theater and sees that 'Saturday Night Fever' has been replaced by another John Travolta film, 'Grease', he still buys a ticket for it anyway, holding out hope that it might echo something from the previous film. But after a few minutes, he finds his way up to the projectionist's booth and beats the projectionist's head into the projector, not even blinking for a second. He then notices the ticket booth attendant, the projectionist's wife, who has brought up his dinner and we cut to the next scene, with Raul finding the film canister with his eternal mentor but we already know what has happened to the poor lady who stood in the way of his fantasy that gave him any sense of an identity, even a borrowed one.
---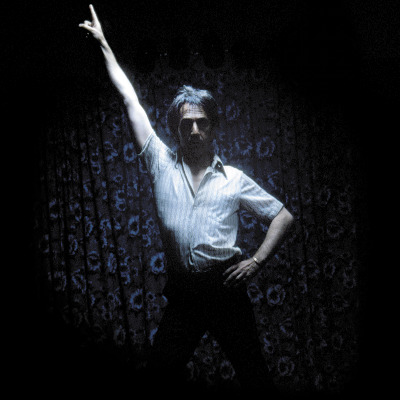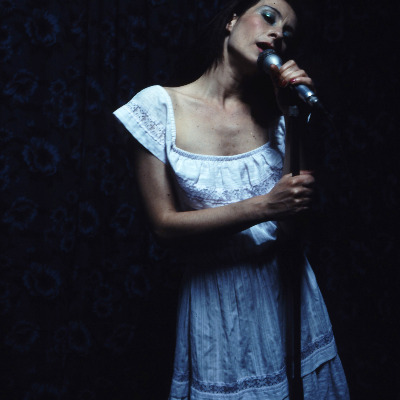 ---
His fellow dancers in the troupe all battle for his attention in some way or another. Wilma (Elsa Poblete) who runs the cantina, secretly years him Raul while Cony (Amparo Noguera) has a somewhat skewed relationship with him already. We see this in a failed sexual encounter between the two, with Raul not being able to perform or maybe just not even caring about that, because it has nothing to do with his portrayl of Tony Manero. And this is where someone actually calls Raul out on his soulless personality, how he is basically the walking dead and how he ultimately only cares about himself. You could go a step further and say that he doesn't even care about himself but the character that he wants to become in his daily life.
A big thank you to Kino Lorber Films for releasing this underseen film, which was actually Chile's submission for the Academy Awards and for good reason. It's a harsh film, set in a reality that most people don't even know remotely about. It will make you want to go to Wikipedia and read up on this time in Chile's history and see where Pablo Larrain and co-writer's Alfredo Castro and Mateo Iribarren were trying to portray in this film. A character that we can't relate to at all but in some ways we can relate to the loss of identity and how sometimes it's easier to escape into the world of film when reality is a bit too scary for one to handle.
---