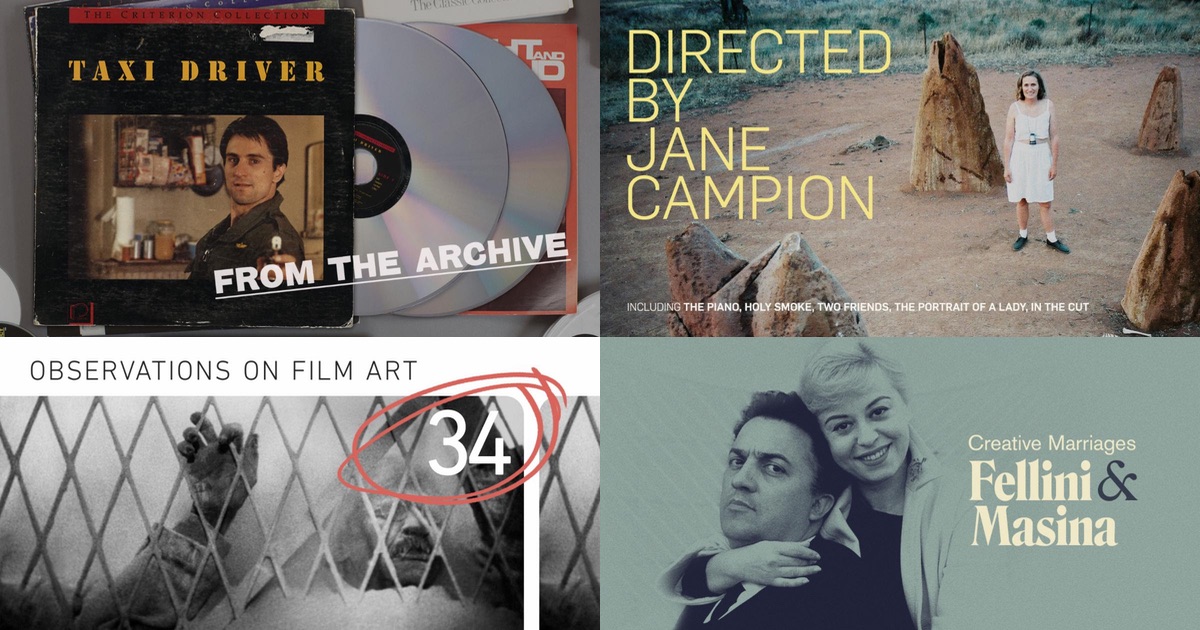 Each month, the programmers at the Criterion Channel produce incredible line-ups for their subscribers. For January, the Channel will feature films from Susan Seidelman, Jafar Panahi, Agnès Jaoui, and more!
Below you'll find the programming schedule for the month, along with a complete list of titles that Criterion has in store for us. Don't forget to check the Criterion Channel's main page regularly though, as they occasionally will drop surprises that aren't included in the official press release.
Don't subscribe yet? Start a 14-day free trial.
Wednesday, January 1
Directed by Susan Seidelman
Featuring a new introduction by the filmmaker
In 1980, Susan Seidelman burst onto the scene when her debut feature, Smithereens, became the first American independent film to screen in competition at the Cannes Film Festival. A vividly gritty time capsule of downtown New York's post-punk underground, the film caught the attention of Hollywood and led to her bigger-budget follow-up, Desperately Seeking Susan, a screwball romp through 1980s bohemian Manhattan starring Madonna. With subsequent works like the black-comic revenge fantasy She-Devil, starring Meryl Streep, and the Nora Ephron–scripted father-daughter mob caper Cookie, Seidelman confirmed her flair for crafting offbeat comedies built around memorably messy, idiosyncratic women.
Features
Smithereens, 1982
Desperately Seeking Susan, 1985
Cookie, 1989
She-Devil, 1989
Shorts
And You Act Like One Too, 1976
Yours Truly, Andrea G. Stern, 1979
Thursday, January 2
From the Archive: Taxi Driver
With a 1986 audio commentary featuring director Martin Scorsese and screenwriter Paul Schrader
Scripted by Paul Schrader and directed by Martin Scorsese, Taxi Driver is a powerful study of a dangerously fractured psyche, as well as a vividly grimy portrait of New York City in the 1970s. Robert De Niro gives one of his most riveting performances as Travis Bickle, a Vietnam vet turned cabbie whose resentments and messianic delusions drive him to take to up arms in a berserk moral crusade against the corruption he sees all around him. This Criterion edition, only ever released on laserdisc, features an illuminating commentary that Scorsese and Schrader recorded in 1986.
Thursday, January 2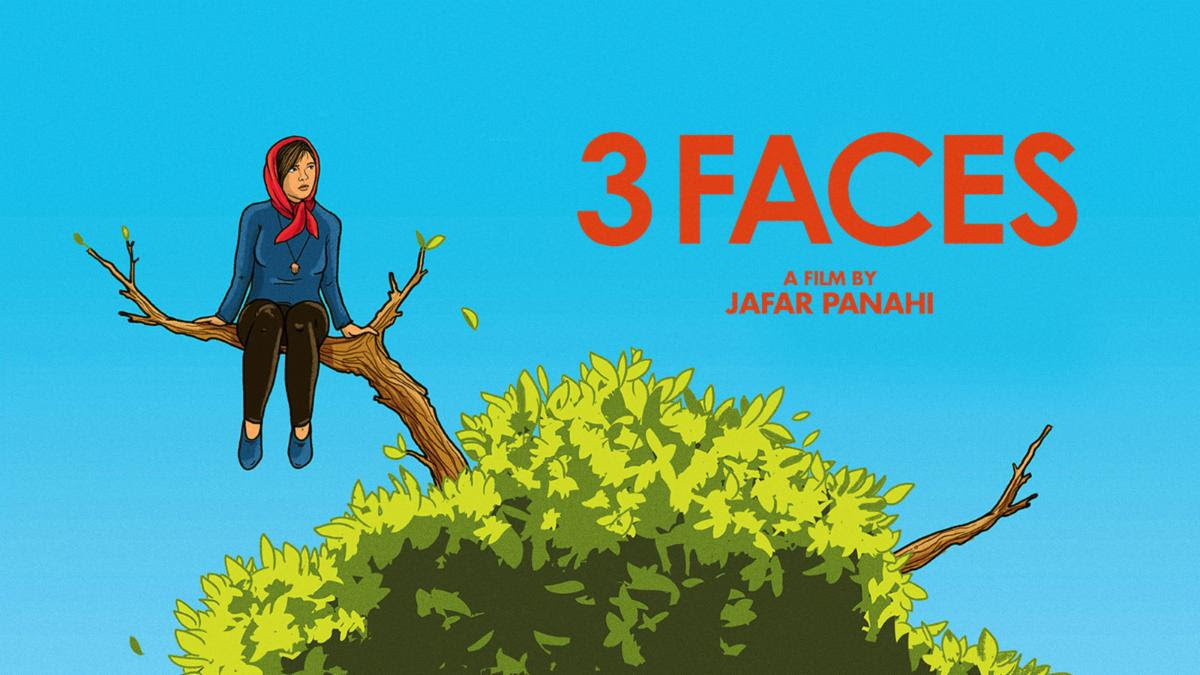 3 Faces
Streaming premiere
Iranian master Jafar Panahi's fourth feature since he was officially banned from filmmaking is a courageous act of antipatriarchal defiance from an artist who has refused to be silenced. This playful docufiction road movie begins with a smartphone video sent to the director and real-life star actress Behnaz Jafari from a desperate young woman who, distraught at her family's refusal to let her study drama, seemingly records her own suicide. Traveling to the woman's rural hometown to investigate, Panahi and Jafari find themselves launched on a slyly comic, quietly revelatory journey that builds in narrative, thematic, and visual intricacy to put forth a grand expression of community and solidarity under the eye of oppression.
Friday, January 3
Double Feature: Preach It!
Elmer Gantry and Wise Blood
Silver-tongued charlatans come bearing hidden motives in these subversive, fire-and-brimstone exposés of religious hypocrisy and chicanery. Richard Brooks's powerful adaptation of Sinclair Lewis's controversial novel Elmer Gantry stars an Oscar-winning Burt Lancaster, in one of his greatest roles, as an opportunistic evangelist who rises to ignoble heights. Lancaster's Gantry is the not-too-distant cousin of the heretical preacher played by Brad Dourif in John Huston's appropriately gonzo take on Flannery O'Connor's Wise Blood, a startlingly original, tragicomic blend of social commentary and southern-gothic eccentricity.
Saturday, January 4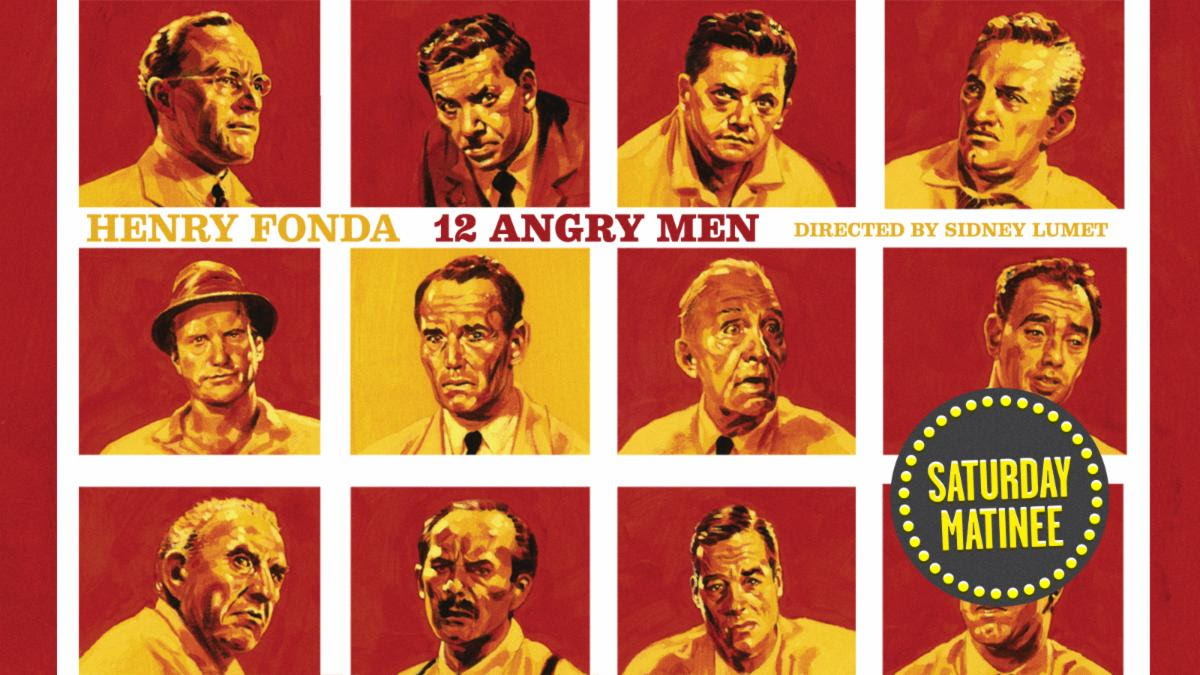 Saturday Matinee: 12 Angry Men
12 Angry Men, by Sidney Lumet, may be the most radical courtroom drama in cinema history. A behind-closed-doors look at the American legal system that is as riveting as it is spare, this iconic adaptation of Reginald Rose's teleplay stars Henry Fonda as the dissenting member on a jury of white men ready to pass judgment on a Puerto Rican teenager charged with murdering his father. The result is a saga of epic proportions that plays out over a tense afternoon in one sweltering room. Lumet's electrifying snapshot of 1950s America on the verge of change is one of the great feature film debuts. SUPPLEMENTAL FEATURES: The original 1955 teleplay, a production history, archival interviews with Sidney Lumet, and more.
Sunday, January 5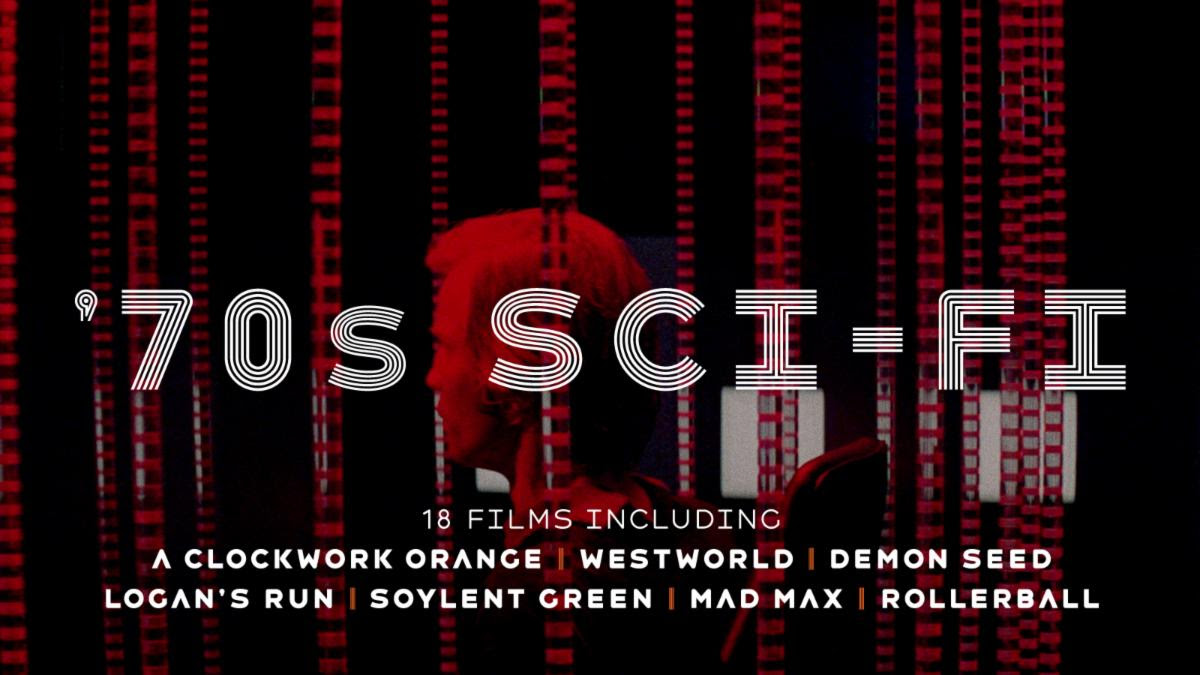 Seventies Sci-Fi
The maverick spirit that defined the New Hollywood of the 1970s resulted in a wave of fascinating, wild, and often way-out-there science-fiction head trips that carried on the radical experimentation of the sixties while paving the way for the blockbuster boom of the eighties. It was during this decade that directors like Stanley Kubrick, George Lucas, John Carpenter, David Cronenberg, and George Miller pushed the boundaries of the genre with visionary space operas, chilling dystopian freak-outs, and mind-bending speculative thrillers that examined the era's anxieties about technology, consumerism, overpopulation, and environmental collapse. From genre-defining landmarks like A Clockwork Orange and Mad Max to cult classics like Westworld and Rollerball to unclassifiable oddities like God Told Me To and A Boy and His Dog, this expansive survey offers a deep dive into a uniquely fertile moment when filmmakers gazed towards the future with awe and terror.
No Blade of Grass, Cornel Wilde, 1970
A Clockwork Orange, Stanley Kubrick, 1971
The Omega Man, Boris Sagal, 1971
THX 1138, George Lucas, 1971
Z.P.G., Michael Campus, 1972
Westworld, Michael Crichton, 1973
Soylent Green, Richard Fleischer, 1973
Dark Star, John Carpenter, 1974
The Terminal Man, Mike Hodges, 1974
Rollerball, Norman Jewison, 1975
A Boy and His Dog, L. Q. Jones, 1975
Death Race 2000, Paul Bartel, 1975
Shivers, David Cronenberg, 1975
The Ultimate Warrior, Robert Clouse, 1975
Logan's Run, Michael Anderson, 1976
God Told Me To, Larry Cohen, 1976
Demon Seed, Donald Cammell, 1977
Mad Max, George Miller, 1979
Monday, January 6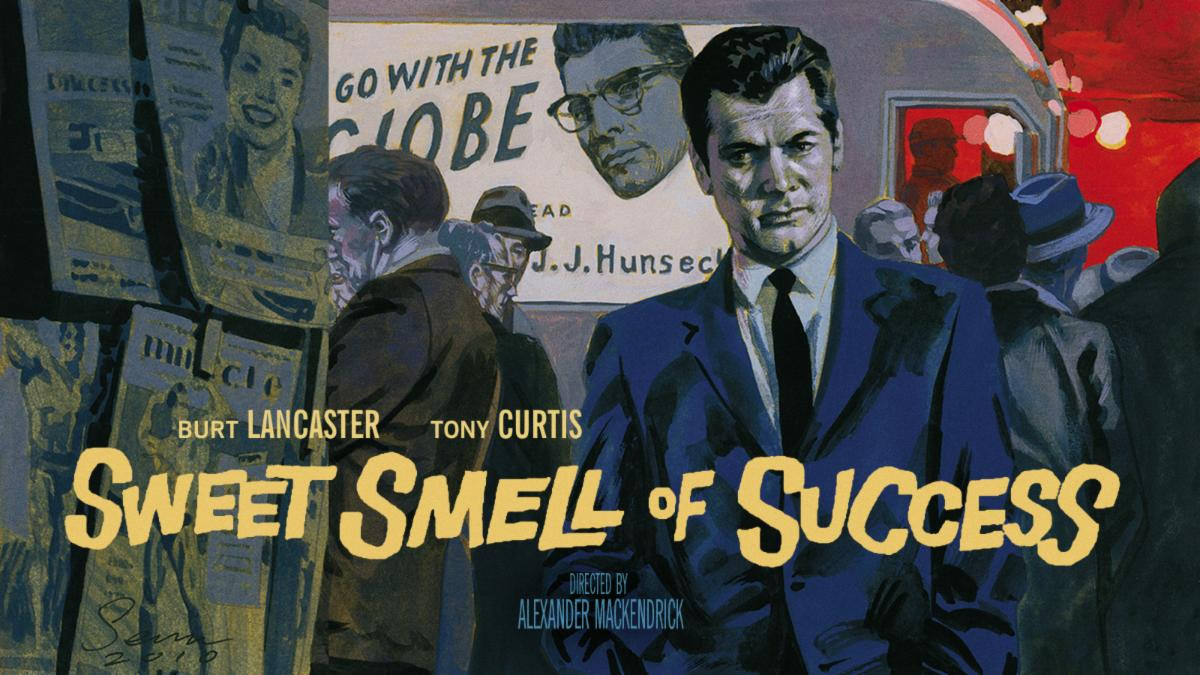 Sweet Smell of Success: Criterion Collection Edition #555
In the swift, cynical Sweet Smell of Success, directed by Alexander Mackendrick, Burt Lancaster stars as the vicious Broadway gossip columnist J. J. Hunsecker, and Tony Curtis as Sidney Falco, the unprincipled press agent Hunsecker ropes into smearing the up-and-coming jazz musician romancing his beloved sister. Featuring deliciously unsavory dialogue, in an acid, brilliantly structured script by Clifford Odets and Ernest Lehman, and noirish neon cityscapes from Oscar-winning cinematographer James Wong Howe, Sweet Smell of Success is a cracklingly cruel dispatch from the kill-or-be-killed wilds of 1950s Manhattan. SUPPLEMENTAL FEATURES: a 1986 documentary about Alexander Mackendrick, a 1973 documentary about James Wong Howe, a video interview with film critic and historian Neal Gabler, and more.
Tuesday, January 7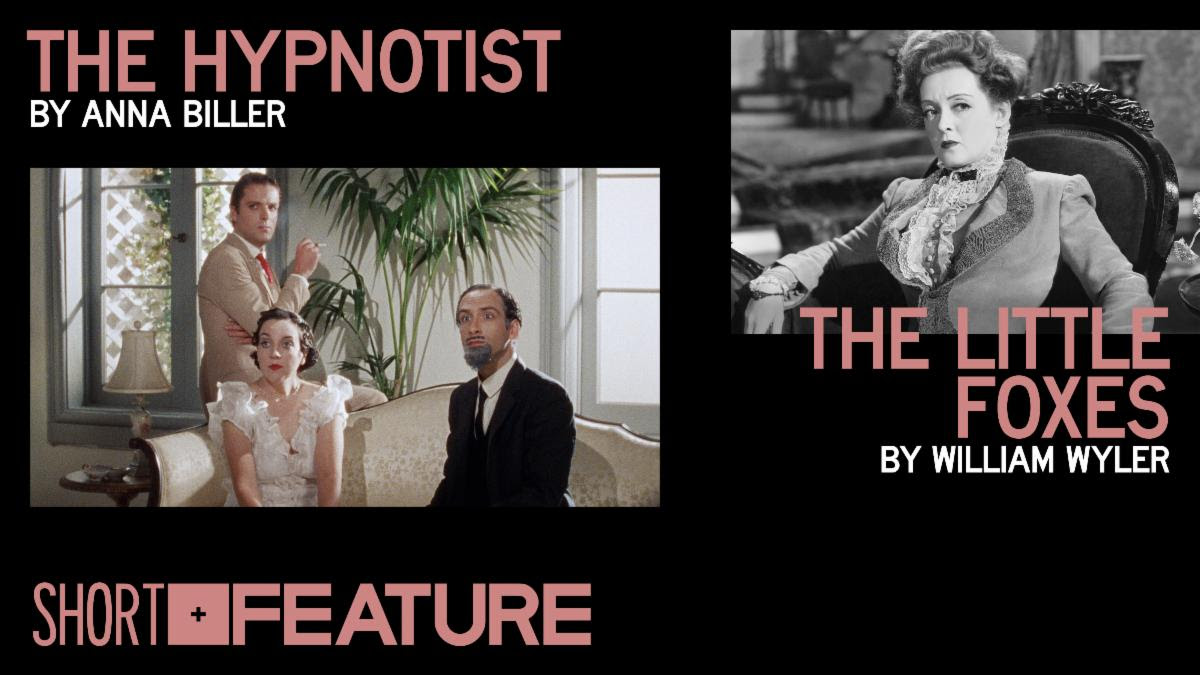 Short + Feature: Family Feuds
The Hypnotist and The Little Foxes
"Dysfunctional" doesn't begin to do justice to the toxic families in these delightfully venomous tales of bitter, backstabbing clans. The Hypnotist, Anna Biller's witty, sumptuously Sirkian homage to the Technicolor melodramas of the studio era, concerns the machinations of a greedy, grasping brood whose downfall comes with a supernatural twist. Its gallery of ghouls is close kin to the scheming southern family who poison everything they touch in The Little Foxes, William Wyler's masterful adaptation of Lillian Hellman's classic play, starring a divinely duplicitous Bette Davis.
Wednesday, January 8
Directed by Agnès Jaoui
In her wry, sharply observed studies of class and social relationships, actor, writer, and director Agnès Jaoui zeroes in on the follies and foibles of the French bourgeoisie and the neuroses, power plays, and quotidian dramas that consume her hopelessly and hilariously self-absorbed characters. Her acclaimed first two features, The Taste of Others and Look at Me—both cowritten with her regular collaborator Jean-Pierre Bacri—are deft, incisive comedies of manners that balance cunning wit with touching empathy.
The Taste of Others, 2000
Look at Me, 2004
Thursday, January 9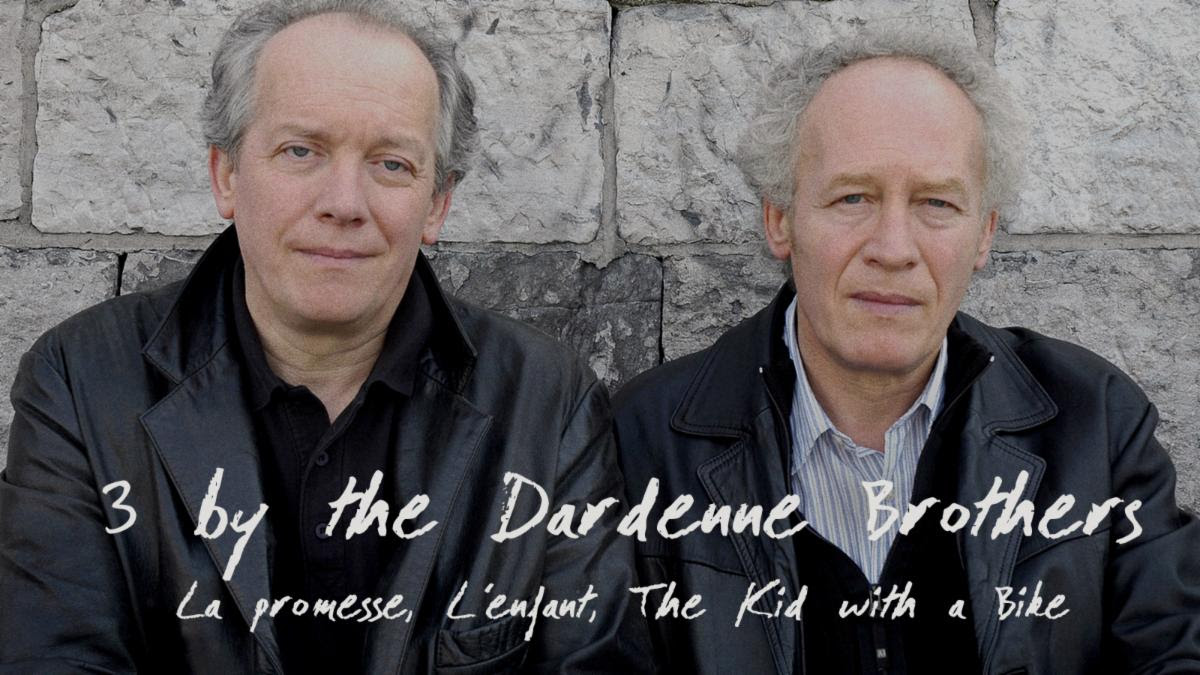 Three by the Dardenne Brothers
Ever since making their mark in the midnineties with La promesse, Belgian masters Jean-Pierre and Luc Dardenne have been a singular force in world cinema, honing their unique style of unembellished, heart-racing humanism in acclaimed slice-of-life dramas like L'enfant and The Kid with a Bike. They excel at the "empathetic action film": urgent, uncompromisingly realistic tales set on the margins of society that unfold like taut thrillers of the everyday. Each starring their frequent collaborator Jérémie Renier, this trio of masterpieces displays the searing emotional intensity and deeply felt social conscience that have made the pair among the most lauded filmmakers working today.
La promesse, 1996
L'enfant, 2005
The Kid with a Bike, 2011
Friday, January 10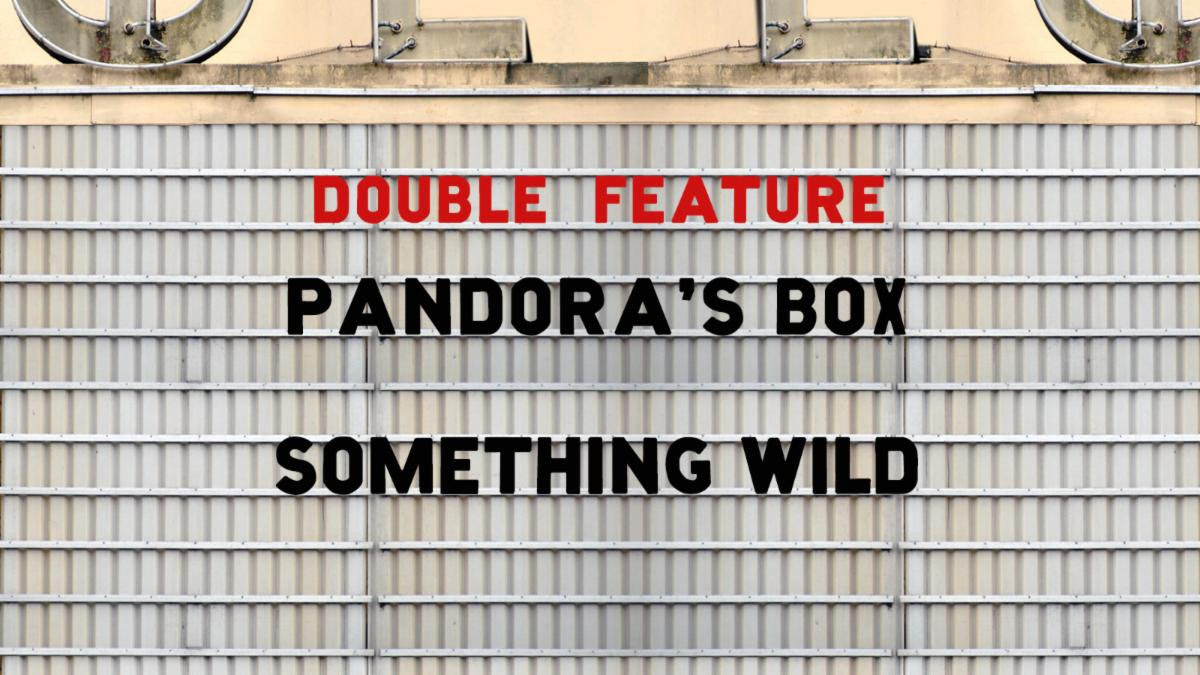 Double Feature: She's a Femme Fatale
Pandora's Box and Something Wild
They're the kind of girls your mother warned you about … The legendary Louise Brooks became the ultimate flapper icon with her magnetic turn in G. W. Pabst's silent masterpiece Pandora's Box, in which she plays a man-eating showgirl whose wayward hedonism leaves ruin in its wake. Six decades later, her performance inspired Jonathan Demme's invigoratingly off-kilter romance Something Wild, with Melanie Griffith as the free-spirited New York scenester sporting a Brooks-esque bob who takes a straitlaced Jeff Daniels on the ride of a lifetime.
Saturday, January 11
Saturday Matinee: Zazie dans le métro
A brash and precocious ten-year-old (Catherine Demongeot) comes to Paris for a whirlwind weekend with her rakish uncle (Philippe Noiret); he and the viewer get more than they bargained for, however, in this anarchic comedy from Louis Malle, which rides roughshod over the City of Light. Based on a popular novel by Raymond Queneau that had been considered unadaptable, Malle's audacious Zazie dans le métro, made with flair on the cusp of the French New Wave, is a bit of stream-of-consciousness slapstick, wall-to-wall with visual gags, editing tricks, and effects. SUPPLEMENTAL FEATURES: Interviews with Louis Malle, Raymond Queneau, Catherine Demongeot, and more.
Sunday, January 12
Directed by Luis Buñuel
Featuring a 1964 profile of Buñuel from the series Cinéastes de notre temps
One of cinema's great iconoclasts and mischief makers, Spanish master Luis Buñuel combined surrealist non sequiturs with taboo-shattering attacks on the bourgeoisie, the church, and social hypocrisy to create some of the most incendiary films of the twentieth century. Perpetually on the cutting edge, he began his career as a member of the French surrealists, collaborating with Salvador Dalí on the scandalous avant-garde landmark L'age d'or. After being exiled from Spain, he worked primarily in Mexico for two decades, a period that culminated with the savage satire The Exterminating Angel. It was upon his return to France in the 1960s that Buñuel entered into the extraordinary final phase of his career, producing a string of internationally acclaimed masterpieces—including Belle de jour, The Discreet Charm of the Bourgeoisie, and That Obscure Object of Desire—in which his outré, straight-from-the-id imagery and scathing commentaries on class, sex, religion, and conventional morality reached new heights of subversive power.
L'age d'or, 1930
Robinson Crusoe, 1954
Death in the Garden, 1956
Viridiana, 1961
The Exterminating Angel, 1962
Diary of a Chambermaid, 1964
Simon of the Desert, 1965
Belle de jour, 1967
The Milky Way, 1969
Tristana, 1970
The Discreet Charm of the Bourgeoisie, 1972
The Phantom of Liberty, 1974
That Obscure Object of Desire, 1977
Monday, January 13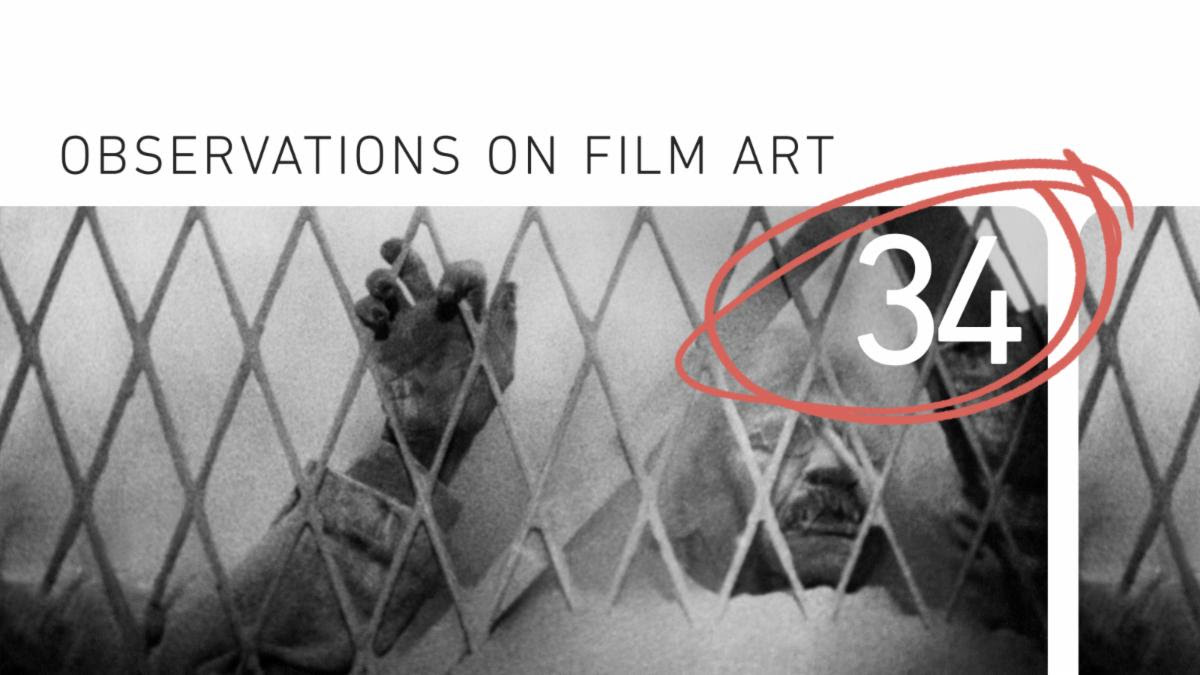 Observations on Film Art No. 34: Vampyr—The Genre Film as Experimental Film
Carl Theodor Dreyer's haunting 1932 masterpiece Vampyr has long occupied a singular place in film history, resting somewhere at the intersection of horror, avant-garde cinema, and waking nightmare. In this episode of Observations on Film Art, Professor David Bordwell explores how Dreyer managed to honor the conventions of horror cinema while at the same time breaking the boundaries of the genre wide open through his experimental use of sound, shadows, and camera movement. In doing so, Dreyer created a mesmerizing, one-of-a-kind work of dreamlike dread that paved the way for generations of innovative independent horror films to come.
Tuesday, January 14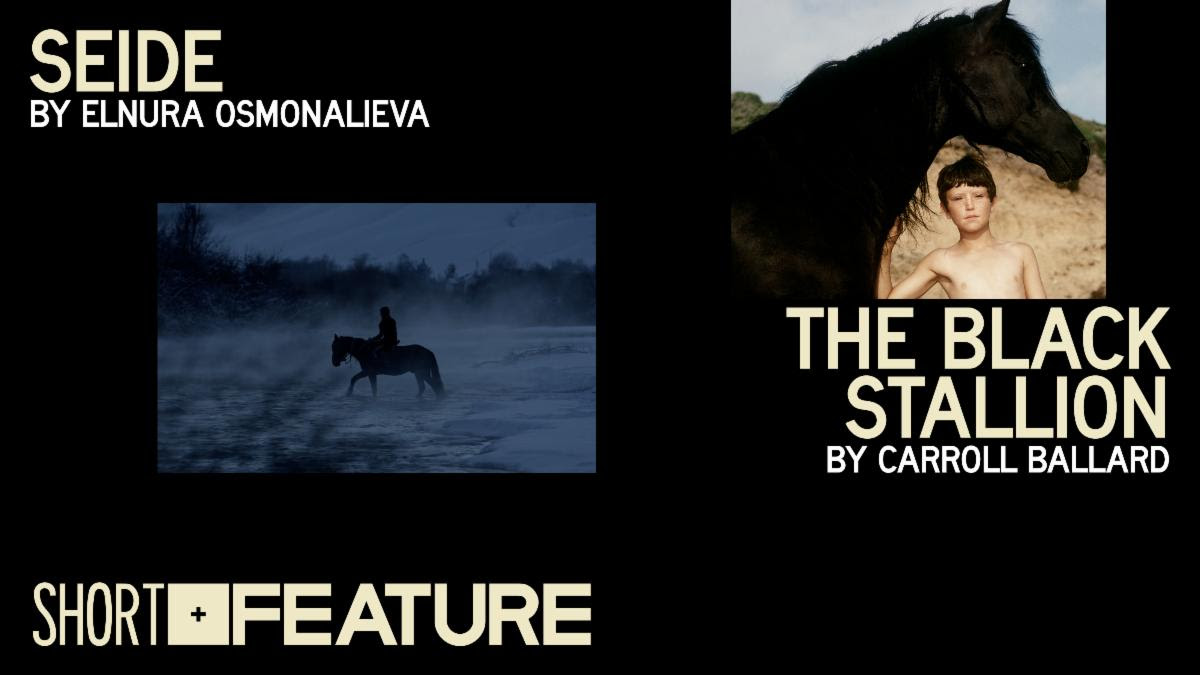 Short + Feature: Colt Classics
Seide and The Black Stallion
There's no better friend than a horse in these two moving coming-of-age films. Elnura Osmonalieva's 2015 short Seide, set amid the snowy mountain terrain of Kyrgyzstan, centers around a young girl who feels most at home astride her horse. But when her parents move to arrange her marriage and vow to kill the animal as part of a wedding tradition, she faces the prospect of losing her closest companion. In Carroll Ballard's Oscar-nominated 1979 feature The Black Stallion, an emotionally resonant and visually arresting adaptation of a beloved children's novel, a wild horse and a young boy form a tight bond while shipwrecked on a deserted island.
Wednesday, January 15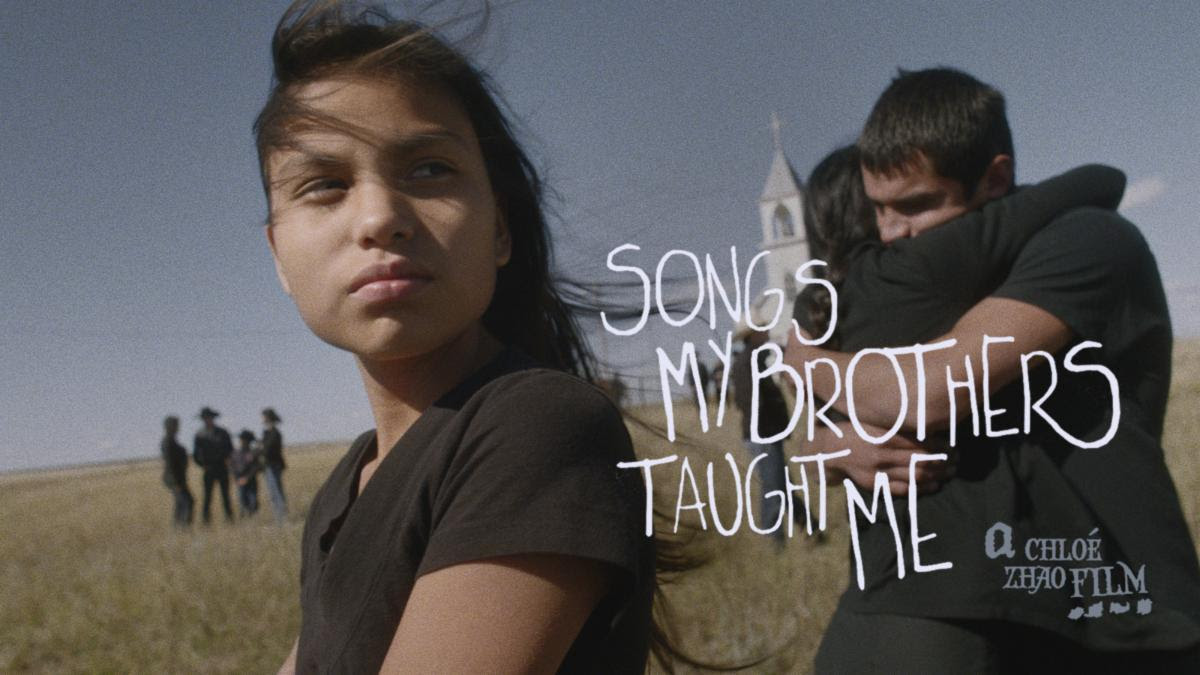 Songs My Brothers Taught Me
The stunning feature debut from Chloé Zhao (The Rider) is a sensitive, lyrical depiction of life on the Pine Ridge Indian Reservation featuring a remarkable cast of nonprofessional indigenous actors from the community. With an eye for moments of everyday wonder, Zhao charts the bond between a preteen girl (Jashaun St. John) and her older brother (John Reddy) who, despite the poverty, alcoholism, and resulting apathy that have ravaged their community, find meaning in their tribe's rituals and vanishing traditions. The director's documentary-like approach yields a raw, authentic neorealist portrait graced with gorgeous panoramic cinematography of the Great Plains.
Thursday, January 16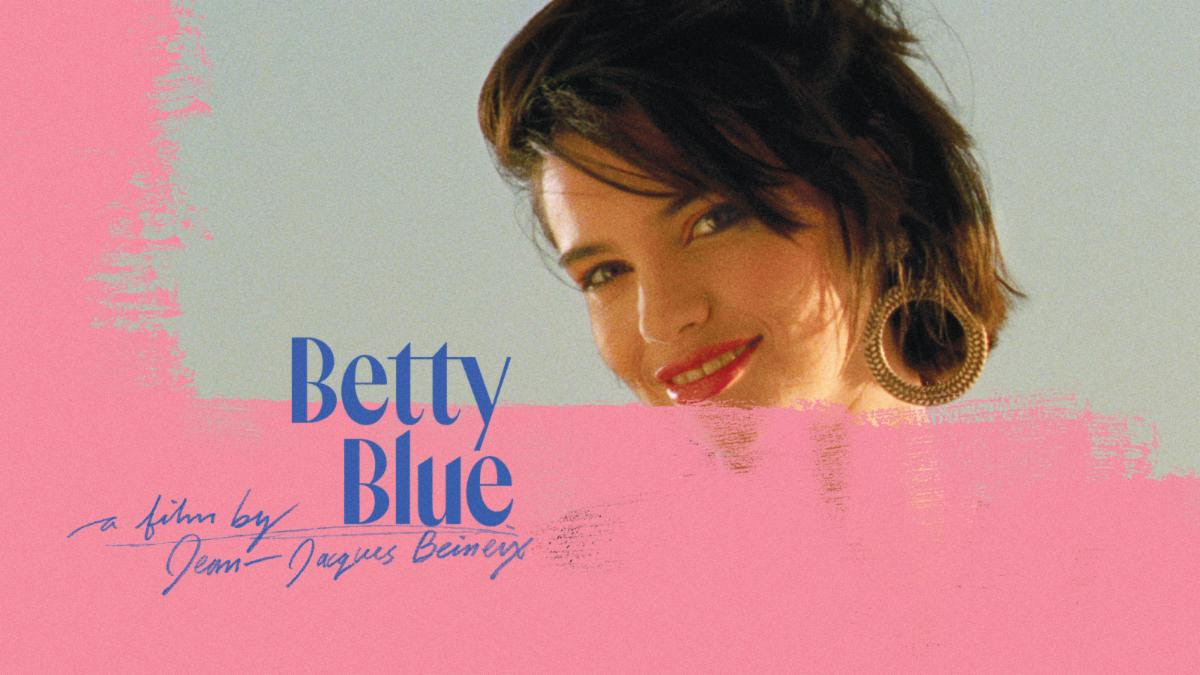 Betty Blue: Criterion Collection Edition #1002
When the easygoing would-be novelist Zorg (Jean-Hugues Anglade) meets the tempestuous Betty (Béatrice Dalle, in a magnetic breakout performance) in a sunbaked French beach town, it's the beginning of a whirlwind love affair that sees the pair turn their backs on conventional society in favor of the hedonistic pursuit of freedom, adventure, and carnal pleasure. But as the increasingly erratic Betty's grip on reality begins to falter, Zorg finds himself willing to do things he never expected to protect both her fragile sanity and their tenuous existence together. Adapted from the hit novel 37°2 le matin by Philippe Djian, Jean-Jacques Beineix's art-house smash—presented here in its extended director's cut—is a sexy, crazy, careening joyride of a romance that burns with the passion and beyond-reason fervor of all-consuming love. SUPPLEMENTAL FEATURES: An hour-long documentary on the film from 2013, a short film by Jean-Jacques Beineix, a 1986 television interview with Beineix and Béatrice Dalle, and more.
Thursday, January 16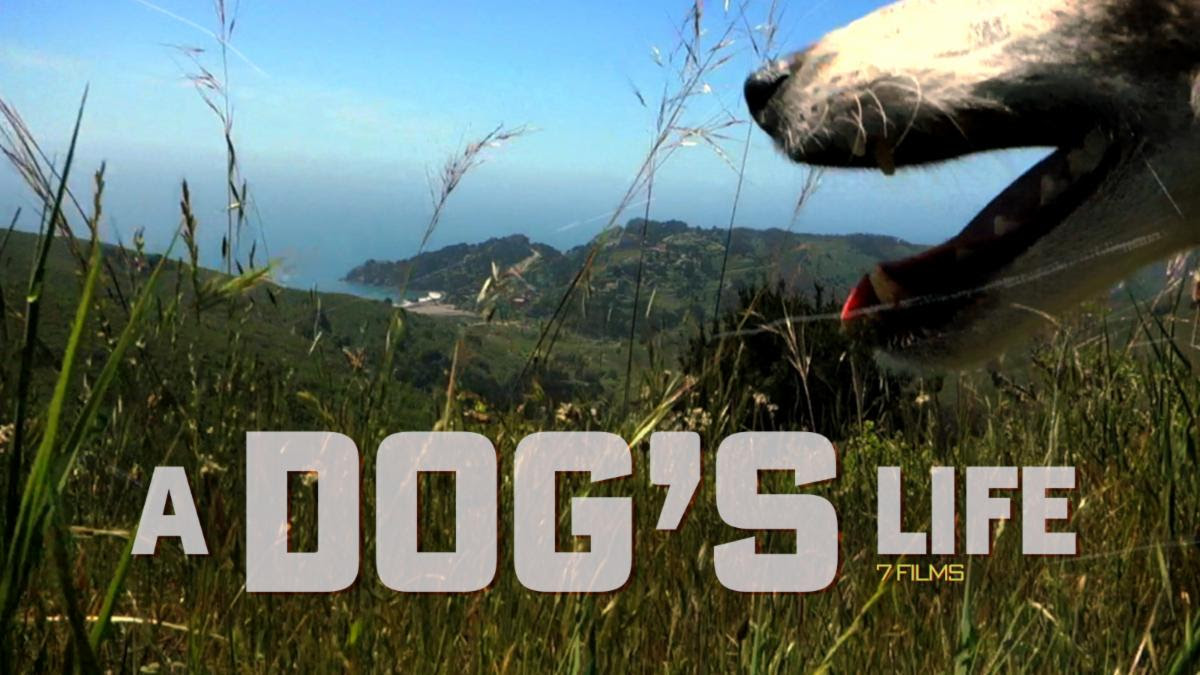 A Dog's Life
Dogs have their day in these tail-wagging tributes to our furry companions, featuring faithful four-legged friends, killer canines, telepathic pooches, and more. From classic tales of animal-human bonds like Charlie Chaplin's A Dog's Life and Vittorio De Sica's Umberto D. to outré cult oddities like A Boy and His Dog and Baxter to recent art-house gems like Le quattro volte and Laurie Anderson's Heart of a Dog, this survey of some of cinema's very best boys and girls is proof positive that dogs do, in fact, rule.
A Dog's Life, Charles Chaplin, 1918
Umberto D., Vittorio De Sica, 1952
Good-bye, My Lady, William A. Wellman, 1956
A Boy and His Dog, L. Q. Jones, 1975
Baxter, Jérôme Boivin, 1989
Le quattro volte, Michelangelo Frammartino, 2010
Heart of a Dog, Laurie Anderson, 2015
Friday, January 17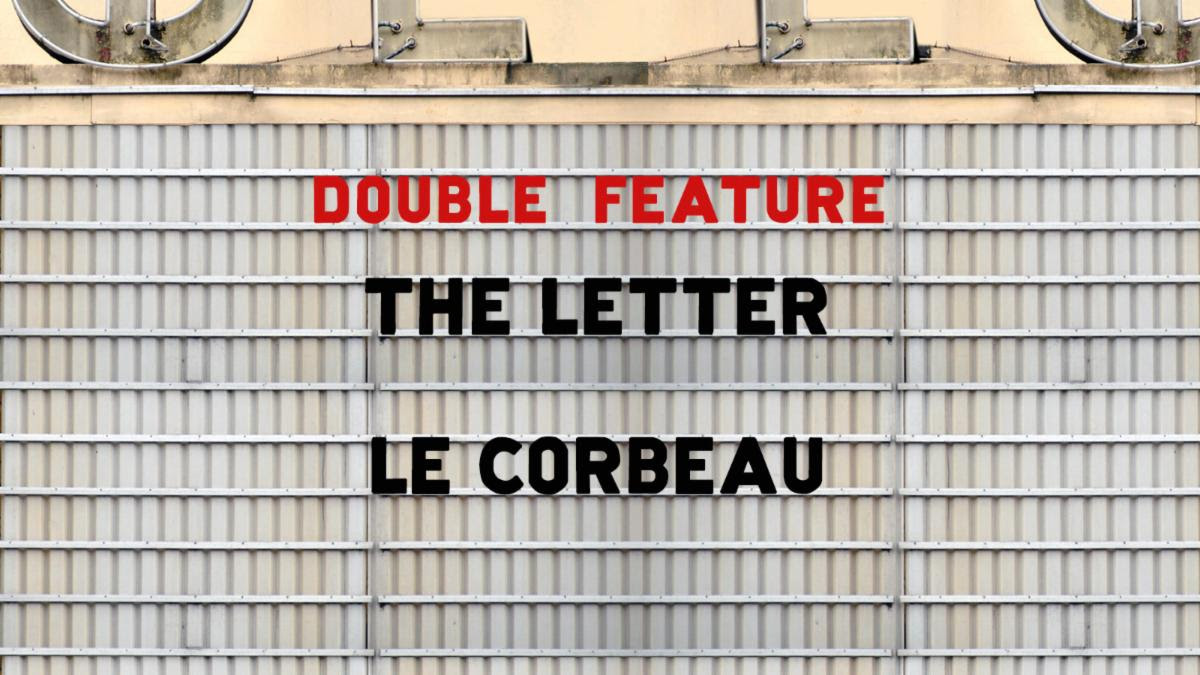 Double Feature: Poison Pens
The Letter and Le Corbeau
Reader beware the diabolical letters at the center of this double bill of epistolary noirs. Based on a play by W. Somerset Maugham, William Wyler's ravishing tropical melodrama The Letter is a scintillating showcase for star Bette Davis, who delivers a bravura, Oscar-nominated performance as a femme fatale who will stop at nothing to retrieve a letter that incriminates her in a murder. It's paired with Henri-Georges Clouzot's dark, controversial drama Le Corbeau—condemned upon its release for its subversive political implications but later reclaimed as a masterpiece—in which a string of anonymous, accusatory letters sow tension and mistrust throughout a French village.
Saturday, January 18
Starring Danny Kaye
A beloved, one-of-a-kind entertainer who honed his animated, rapid-fire performance style on the Borscht Belt circuit, Brooklyn-born comedian, actor, dancer, and singer Danny Kaye lit up the screen with his exuberant charm and inventive wit. A natural clown with a knack for pantomime, mimicry, and tongue-twisting patter, he wowed audiences in rollicking vehicles like Wonder Man, The Secret Life of Walter Mitty, and The Court Jester, frequently playing opposite himself in multiple roles. Perfect for the whole family, this selection of classic Kaye is a riotous testament to a true original whose talent continues to dazzle and delight.
Up in Arms, Elliott Nugent, 1944
Wonder Man, H. Bruce Humberstone, 1945
The Kid from Brooklyn, Norman Z. McLeod, 1946
The Secret Life of Walter Mitty, Norman Z. McLeod, 1947
A Song Is Born, Howard Hawks, 1948
Hans Christian Andersen, Charles Vidor, 1952
The Court Jester, Melvin Frank and Norman Panama, 1956
Saturday, January 18
Saturday Matinee: The Court Jester
Classic Hollywood's clown prince Danny Kaye received one of his finest showcases with this rollicking adventure comedy, in which he plays a carnival performer in medieval England who goes undercover as a court jester to infiltrate the royal castle and help restore the rightful king to the throne. A frenetic spoof of the Errol Flynn–style swashbuckler, this raucous Technicolor romp features some of Kaye's most brilliantly inventive routines, including his classic tongue twister "the pellet with the poison."
Sunday, January 19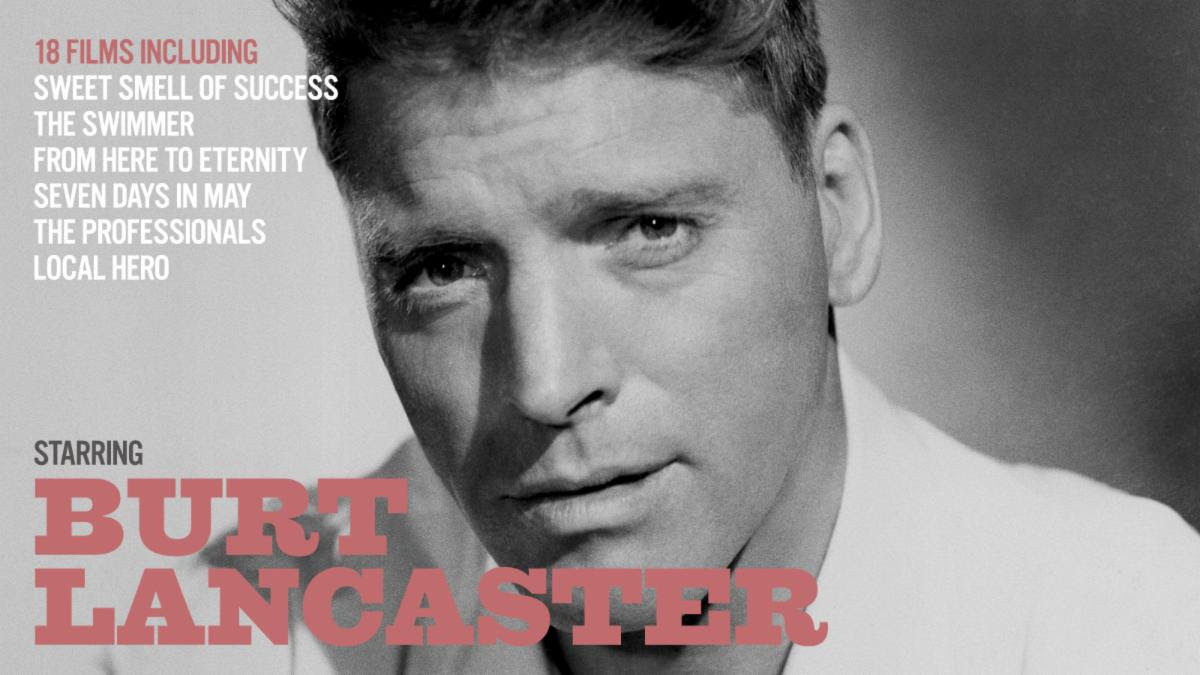 Starring Burt Lancaster
Capable of projecting both powerful physicality and gentle sensitivity, Burt Lancaster brought his megawatt star power to a wide array of unforgettable roles, embodying heroes, villains, and morally complex everymen with an innate dignity and gravitas. Beginning his career as a circus acrobat—training that he would put to use in many of his performances—Lancaster didn't break into films until his thirties, but his undeniable magnetism made him an instant star. Throughout his five-decade career, he established himself as a performer of remarkable versatility, equally convincing as a romantic leading man in the acclaimed World War II drama From Here to Eternity, a ruthless gossip columnist in the acid-tongued noir Sweet Smell of Success, and a charlatan preacher in the subversive Sinclair Lewis adaptation Elmer Gantry, for which he won the Academy Award for best actor. Moving between Hollywood blockbusters and independent passion projects—many made through his own production company—Lancaster left behind an extraordinary body of work that reflects his penchant for risk-taking roles and outspoken commitment to progressive social causes.
Brute Force, Jules Dassin, 1947
I Walk Alone, Byron Haskin, 1947
Sorry, Wrong Number, Anatole Litvak, 1948
Come Back, Little Sheba, Daniel Mann, 1952
From Here to Eternity, Fred Zinnemann, 1953
The Rose Tattoo, Daniel Mann, 1955
The Rainmaker, Joseph Anthony, 1956
Sweet Smell of Success, Alexander Mackendrick, 1957
Separate Tables, Delbert Mann, 1958
Elmer Gantry, Richard Brooks, 1960
Birdman of Alcatraz, John Frankenheimer, 1962
The Train, John Frankenheimer, 1964
Seven Days in May, John Frankenheimer, 1964
The Professionals, Richard Brooks, 1966
The Swimmer, Frank Perry, 1968
Conversation Piece, Luchino Visconti, 1974
Atlantic City, Louis Malle, 1980
Local Hero, Bill Forsyth, 1983
Monday, January 20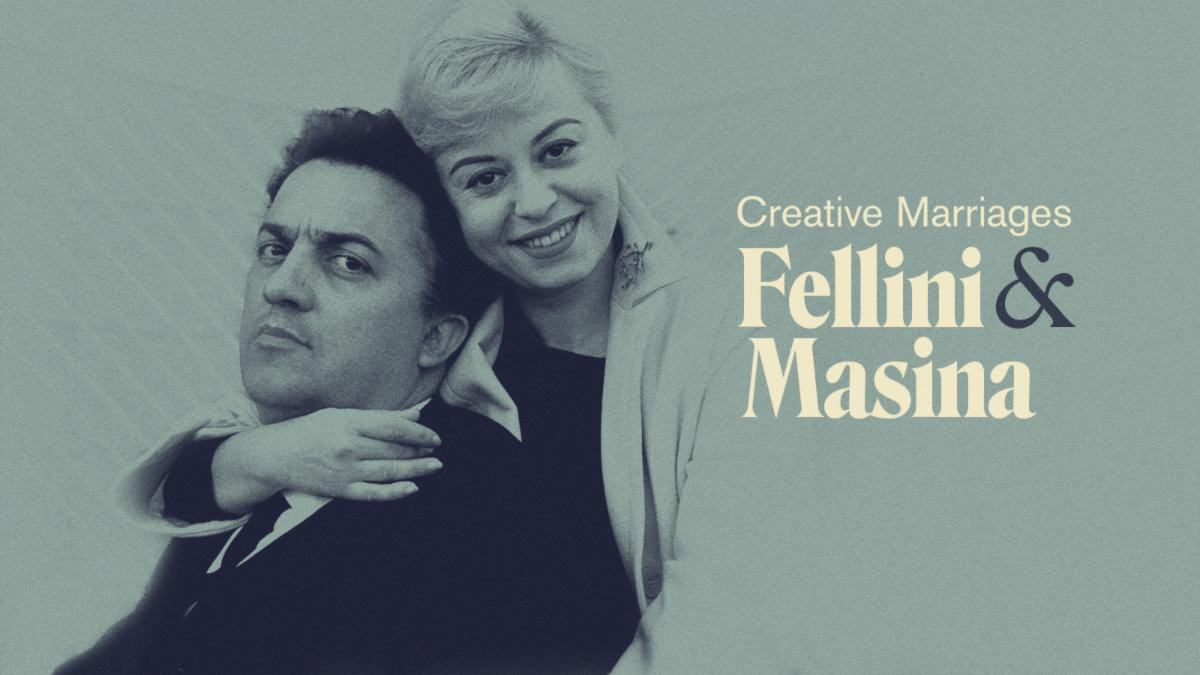 Creative Marriages
Celebrating Federico Fellini's 100th birthday!
Cinema's great husband-and-wife carnival act, Italian maestro Federico Fellini and actress Giulietta Masina gave birth to a new form of filmic expression that blended earthy realism with extravagant flights of surrealist fancy. This double bill—two of the ten Fellini films that are available to stream on the Criterion Channel—captures the style that would come to be known as "Felliniesque" at its poetic roots in their international breakout La strada and at its colorful, kaleidoscopic extreme in the Freudian riot Juliet of the Spirits. Critic Michael Sragow explores the way that these twin masterworks document the evolving creative and personal relationship between two indispensable artists whose legacies are forever entwined.
La strada, Federico Fellini, 1954
Juliet of the Spirits, Federico Fellini, 1965
Tuesday, January 21
Short + Feature: Guilty Pleasures
Good Intentions and Death of a Cyclist
Hit-and-run accidents set off shockwaves of guilt, paranoia, and recrimination in this gripping, psychologically charged pairing. Anna Mantzaris's stingingly ironic stop-motion short Good Intentions bristles with expressionistic unease as it evokes the torment that consumes a woman following a car crash. An adulterous couple also face the repercussions of their misdeeds in Death of a Cyclist, a riveting, coolly stylish noir melodrama from Juan Antonio Bardem that doubles as a button-pushing commentary on class and social hypocrisy in Franco's Spain.
Wednesday, January 22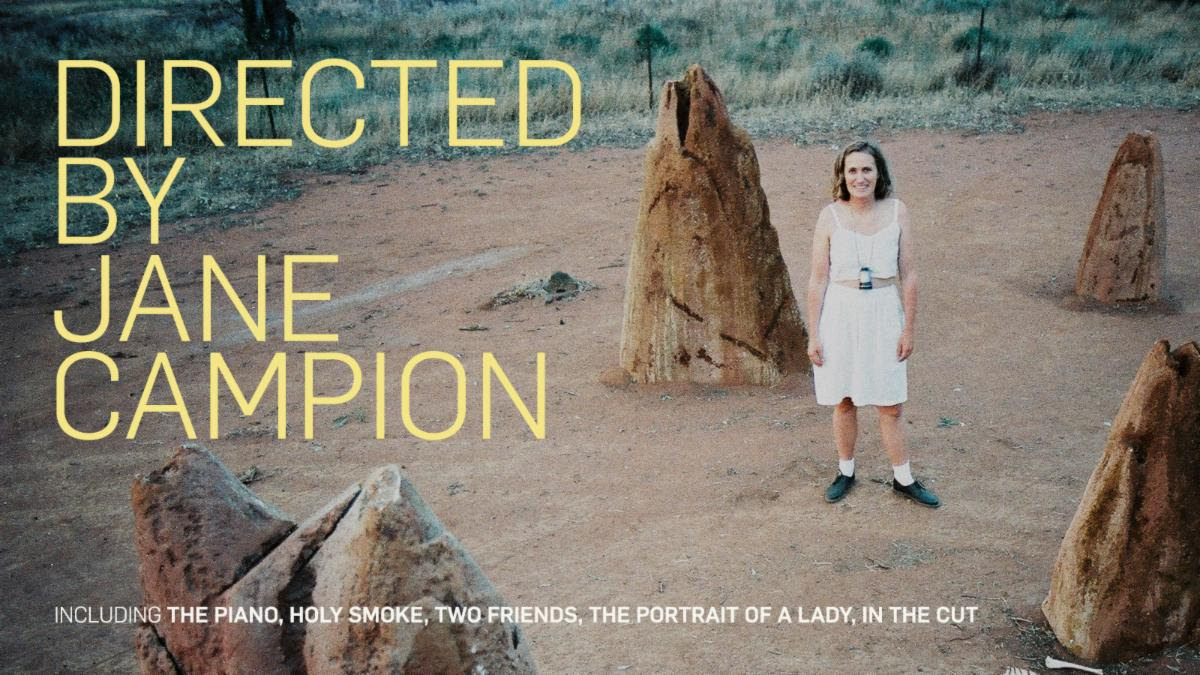 Directed by Jane Campion
One of contemporary cinema's most singular and captivating voices, Jane Campion brings a piercing psychological insight and radiantly expressive visual style to her intense, revelatory explorations of female subjectivity and desire. After winning critical acclaim for her first two theatrical features, the dark comedy Sweetie and the luminous artistic coming-of-age drama An Angel at My Table, Campion was vaulted to the front ranks of international auteurs with The Piano, a haunting period romance for which she became the first woman awarded the Palme d'Or at Cannes and only the second to be nominated for an Academy Award for best director. Since then, she has continued to fearlessly probe the most intimate dimensions of women's experiences in ambitious, uncompromising films like the fascinating Henry James adaptation The Portrait of a Lady and the subversive erotic thriller In the Cut, heady, highly personal works that display Campion's unique ability to bring complex inner worlds to mesmerizing life.
Features
Two Friends, 1986
Sweetie, 1989
An Angel at My Table, 1990
The Piano, 1993
The Portrait of a Lady, 1996
Holy Smoke, 1999
In the Cut, 2003
Shorts
An Exercise in Discipline: Peel, 1982
Passionless Moments, 1983
A Girl's Own Story, 1983
Thursday, January 23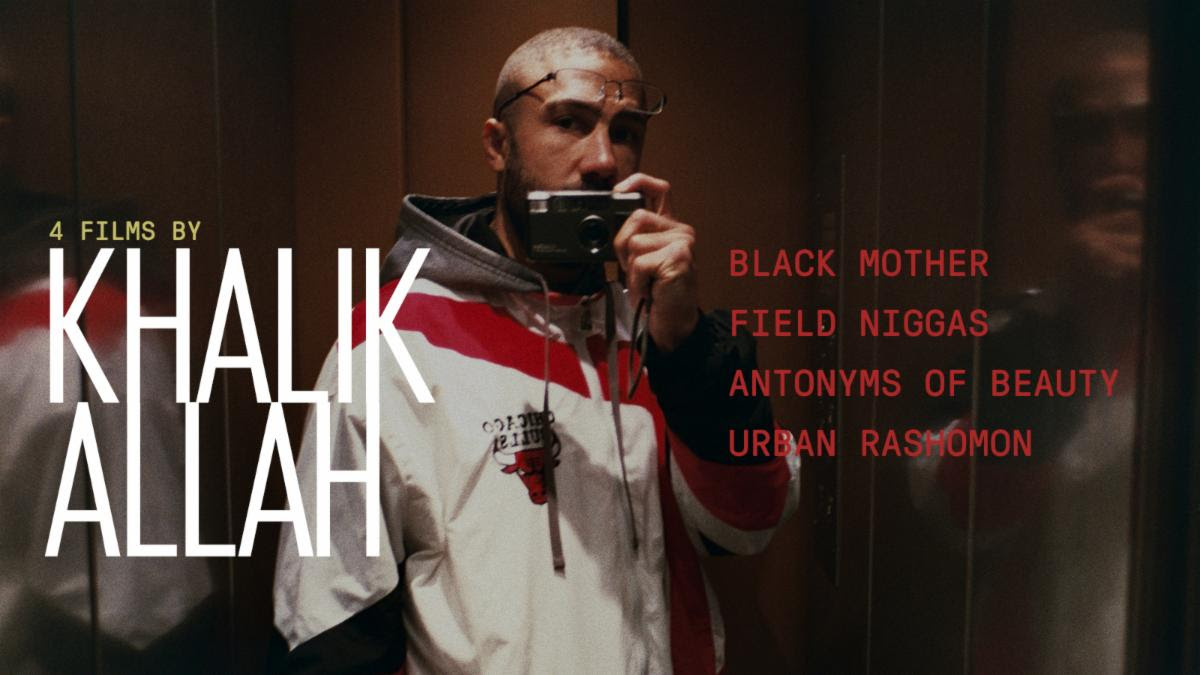 Four Films by Khalik Allah
Featuring a new interview with the filmmaker
The films of visionary street photographer Khalik Allah are dreamlike drifts through the margins of society, gritty and sublime portraits of the disenfranchised and dispossessed that, in their infinite compassion and philosophical insight, achieve an almost spiritual transcendence. Growing out of his acclaimed work as a photographer documenting the lives of homeless addicts in New York, Allah's impressionistic early shorts Urban Rashomon and Antonyms of Beauty paved the way for his astonishing first feature, Field Niggas, a stunningly raw symphony of Harlem street life that became a sensation on the festival circuit. With his most recent feature, Black Mother, a mesmerizing exploration of the many dimensions of Jamaican society, Allah confirms himself as one of the most vital and original filmmakers working today, an audiovisual alchemist who transforms unvarnished truth into ecstatic poetry.
Urban Rashomon, 2013
Antonyms of Beauty, 2013
Field Niggas, 2014
Black Mother, 2018
Thursday, January 23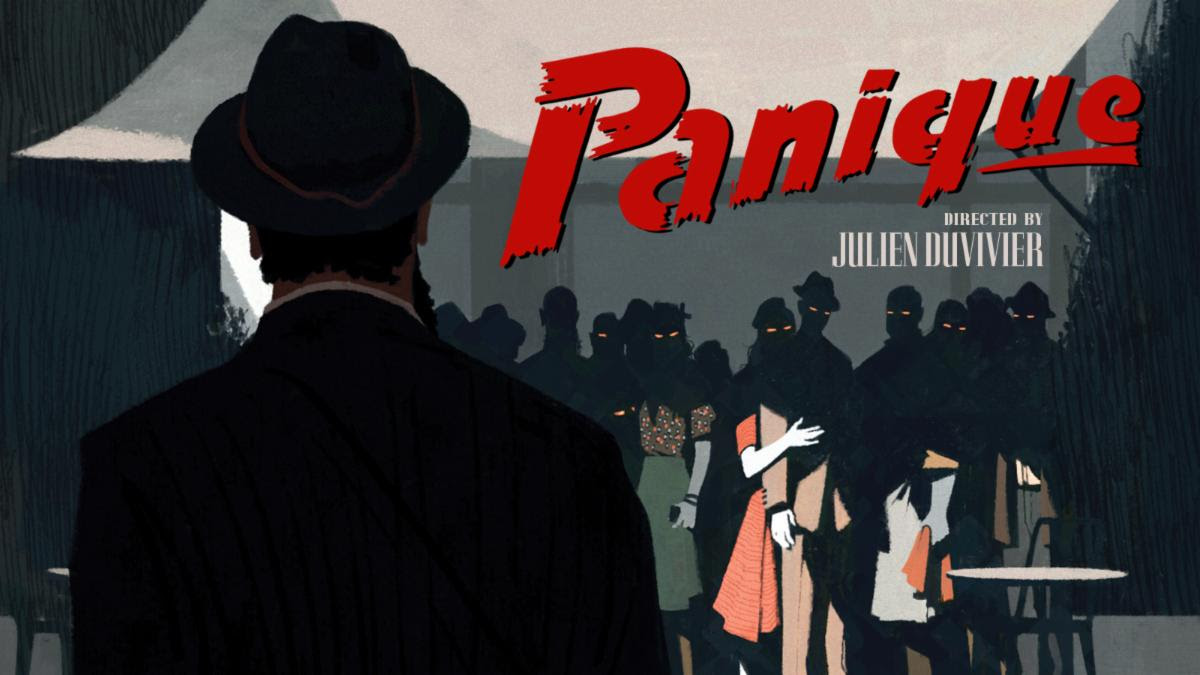 Panique: Criterion Collection Edition #955
Proud, eccentric, and antisocial, Monsieur Hire (Michel Simon) has always kept to himself. But after a woman turns up dead in the Paris suburb where he lives, he feels drawn to a pretty young newcomer to town (Viviane Romance), discovers that his neighbors are only too ready to suspect the worst of him, and is framed for the murder. Based on a novel by Georges Simenon, Julien Duvivier's first film after his return to France from Hollywood finds the acclaimed poetic realist applying his consummate craft to darker, moodier ends. Propelled by its two deeply nuanced lead performances, the tensely noirish Panique exposes the dangers of the knives-out mob mentality, delivering as well a pointed allegory for the behavior of Duvivier's countrymen during the war. SUPPLEMENTAL FEATURES: A documentary on the history of subtitling; an interview with Pierre Simenon, son of Georges Simenon; and a conversation between critics Guillemette Odicino and Eric Libiot.
Friday, January 24
Double Feature: Jackpot!
Bay of Angels and Atlantic City
From the glamorous south of France to the dilapidated boardwalks of New Jersey, casinos provide the colorful backdrops to these exquisite tales of love and broken dreams from two legendary French filmmakers, each featuring the mesmerizing music of Michel Legrand. Set amid the seaside splendor of Nice, Jacques Demy's often overlooked second feature Bay of Angels is a visually ravishing saga of love and gambling addiction starring a bewitching Jeanne Moreau. Then, Burt Lancaster and Susan Sarandon are the lost souls thrown together by chance amid the faded grandeur of the titular resort town in Louis Malle's achingly bittersweet Atlantic City, one of the finest films of the 1980s.
Saturday, January 25
Saturday Matinee: Great Expectations
One of the great translations of literature into film, David Lean's Great Expectations brings Charles Dickens's masterpiece to robust on-screen life. Pip, Magwitch, Miss Havisham, and Estella populate Lean's magnificent miniature, beautifully photographed by Guy Green and designed by John Bryan.
Sunday, January 26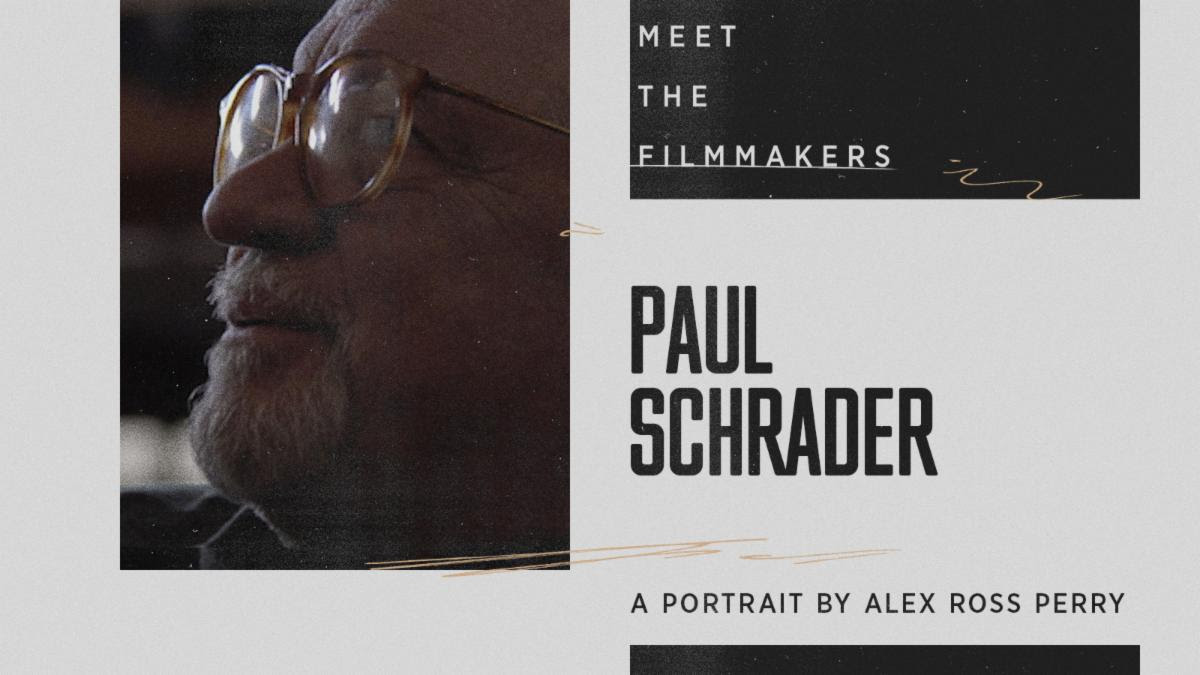 Meet the Filmmakers: Paul Schrader
A titan of the American cinema who emerged from the ranks of the 1970s movie brats with his era-defining screenplay for Taxi Driver, writer-director Paul Schrader has pursued a defiantly singular vision in his provocative explorations of guilt and salvation in a soul-sick world. In this episode of the Criterion Channel's ongoing Meet the Filmmakers series, director Alex Ross Perry (Her Smell, Listen Up Philip) visits the ever-iconoclastic auteur on the set of his acclaimed latest film, First Reformed, where Schrader reflects on the highs and lows of his legendary career, the challenges and rewards of slow cinema, and his often controversial social-media presence. Expounding on the influences and experiences that led him to First Reformed, Schrader situates his late-period masterpiece within the context of his extensive body of work, a selection of which appears alongside this revealing profile. Previous installments of Meet the Filmmakers have profiled such directors as Apichatpong Weerasethakul, Josh and Benny Safdie, and Athina Rachel Tsangari.
Taxi Driver, Martin Scorsese, 1976
Hardcore, Paul Schrader 1979
American Gigolo, Paul Schrader, 1980*
Mishima: A Life in Four Chapters, Paul Schrader, 1985
Patty Hearst, Paul Schrader, 1988
The Comfort of Strangers, Paul Schrader, 1990*
Light Sleeper, Paul Schrader, 1992*
Auto Focus, Paul Schrader, 2002
Adam Resurrected, Paul Schrader, 2008
*Available February 1
Monday, January 27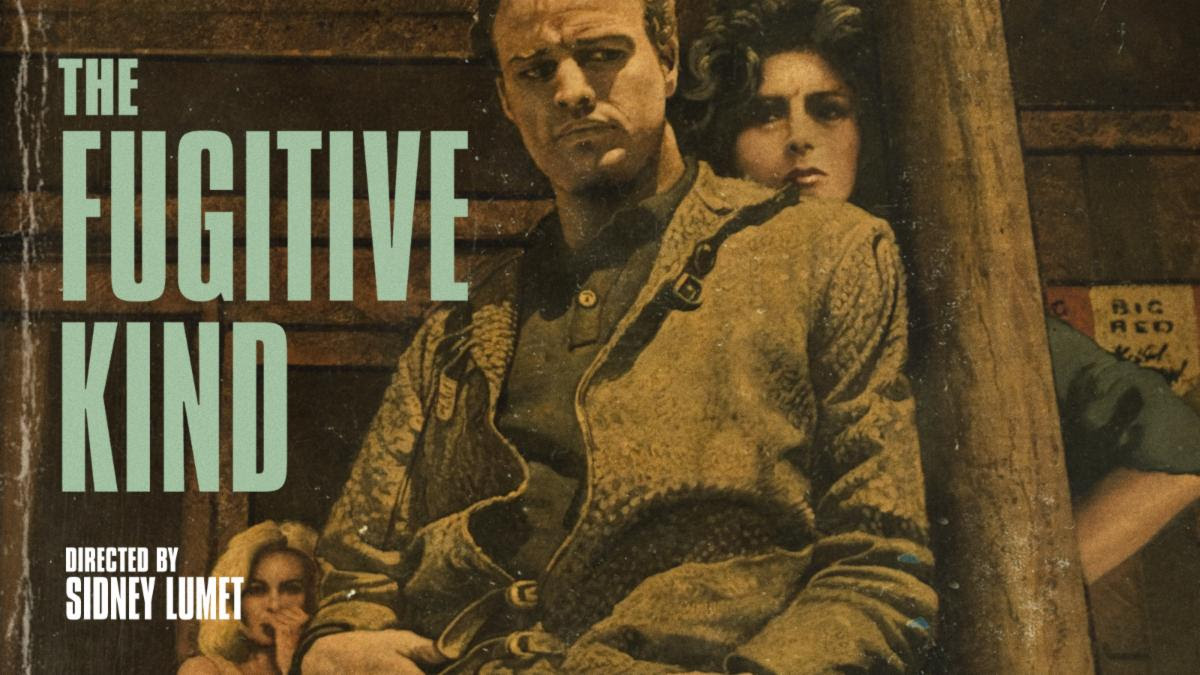 The Fugitive Kind: Criterion Collection Edition #515
Four Oscar-winning actors—Marlon Brando, Anna Magnani, Joanne Woodward, and Maureen Stapleton—shine in this enthralling film, which also brings together the legendary talents of director Sidney Lumet and writer Tennessee Williams. A smoldering, snakeskin-jacketed Brando is Val Xavier, a drifter trying to go straight. He finds work and solace in a small-town southern variety store run by the married, sexually frustrated Lady Torrance (Magnani), who proves as much a temptation for Val as does local wild child Carol Cutrere (Woodward). Lumet captures the intense, fearless performances and Williams's hot-blooded storytelling and social critique with his customary restraint, resulting in a drama of uncommon sophistication and craft. SUPPLEMENTAL FEATURES: An interview with Sidney Lumet, a television production of three one-act plays by Tennessee Williams, and a program on Williams's work in Hollywood.
Tuesday, January 28
Short + Feature: Prime Cuts
Carving Magic and Delicatessen
Calling all carnivores: get a crash course in how to slice all those fancy meats—from ham hocks to pot roasts—in Carving Magic, a fantastically '50s industrial-educational blood feast from future wizard of gore Herschell Gordon Lewis. It makes for an appropriately fleshy appetizer to Jean-Pierre Jeunet and Marc Caro's brilliantly inventive black comedy Delicatessen, in which a butcher in a postapocalyptic dystopia resorts to, ahem, creative measures to stay in business.
Wednesday, January 29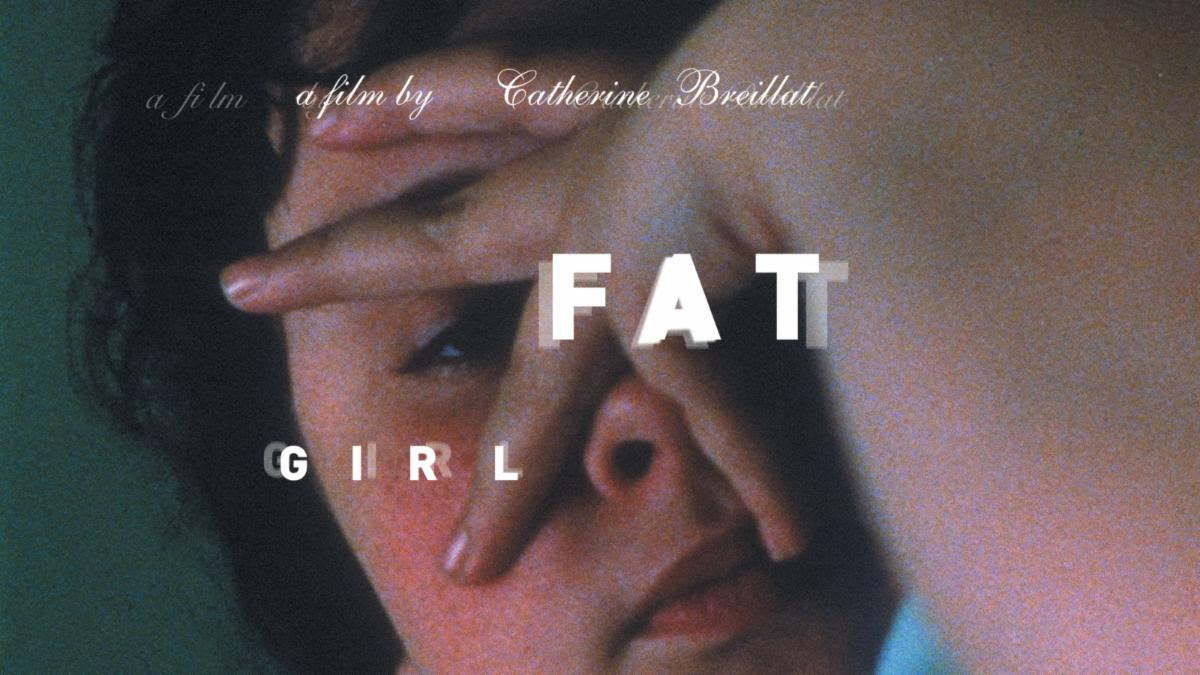 Fat Girl: Criterion Collection Edition #259
Twelve-year-old Anaïs is fat. Her sister, fifteen-year-old Elena, is a beauty. While the girls are on vacation with their parents, Anaïs tags along as Elena explores the dreary seaside town. Elena meets Fernando, an Italian law student; he seduces her with promises of love, and the ever-watchful Anaïs bears witness to the corruption of her sister's innocence. Fat Girl is not only a portrayal of female adolescent sexuality and the complicated bond between siblings but also a shocking assertion by the always controversial Catherine Breillat that violent oppression exists at the core of male-female relations. SUPPLEMENTAL FEATURES: Behind-the-scenes footage and interviews with Catherine Breillat.
Thursday, January 30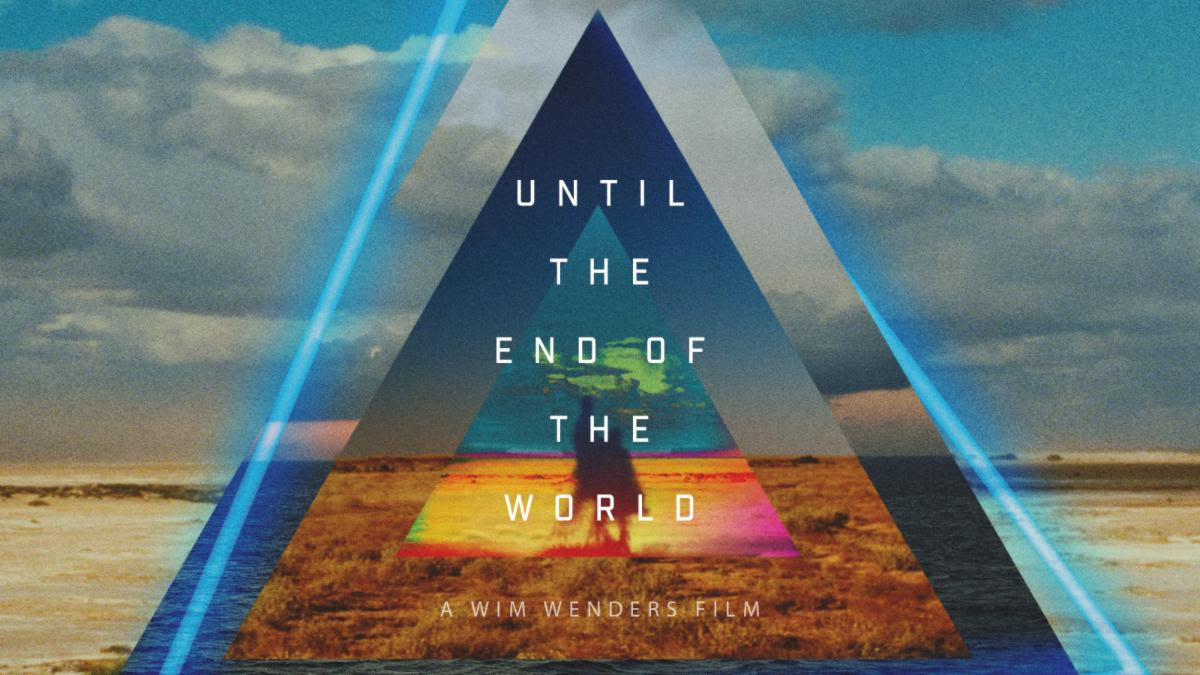 Until the End of the World: Criterion Collection Edition #1007
Conceived as the ultimate road movie, this decades-in-the-making science-fiction epic from Wim Wenders follows the restless Claire Tourneur (Solveig Dommartin) across continents as she pursues a mysterious stranger (William Hurt) in possession of a device that can make the blind see and bring dream images to waking life. With an eclectic soundtrack that gathers a host of the director's favorite musicians, along with gorgeous cinematography by Robby Müller, this breathless adventure in the shadow of Armageddon takes its heroes to the ends of the earth and into the oneiric depths of their own souls. Presented here in its triumphant 287-minute director's cut, Until the End of the World assumes its rightful place as Wenders' magnum opus, a cosmic ode to the pleasures and perils of the image and a prescient meditation on cinema's digital future. SUPPLEMENTAL FEATURES: A conversation between Wim Wenders and musician David Byrne, a 1991 short film by Uli M Schueppel on the recording of Nick Cave's contribution to the soundtrack, deleted scenes, and more.
Friday, January 31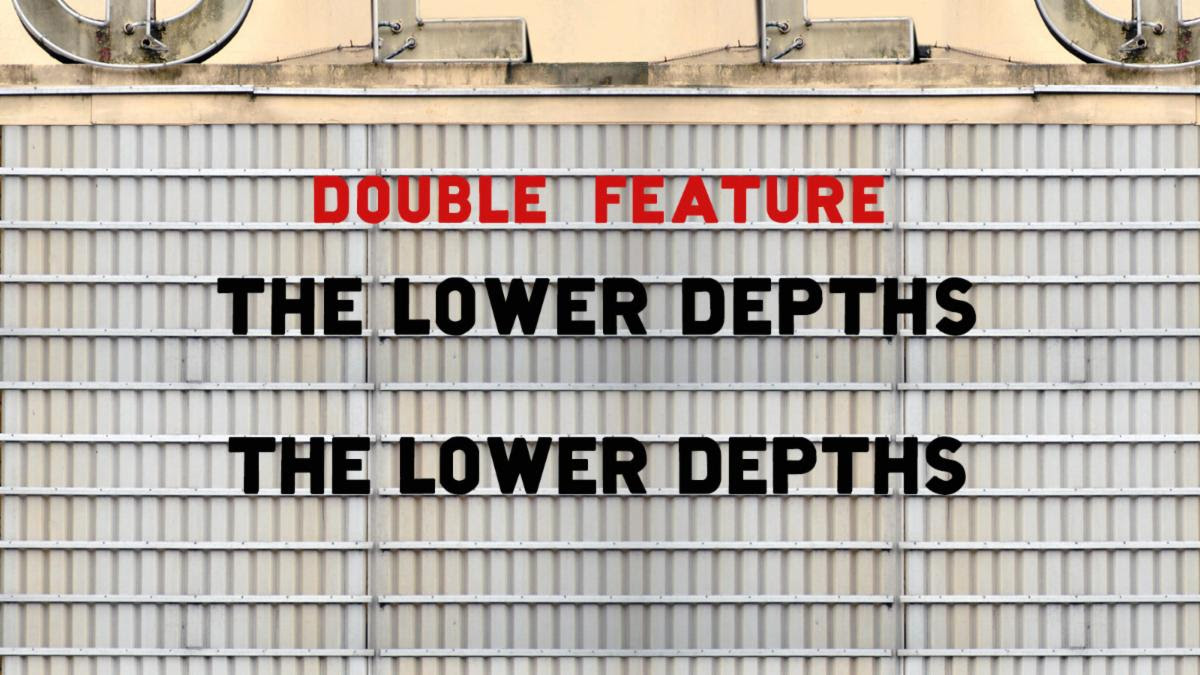 Double Feature: One Play, Two Masterpieces
The Lower Depths (Jean Renoir) and The Lower Depths (Akira Kurosawa)
Jean Renoir and Akira Kurosawa, two of cinema's greatest directors, transform Maxim Gorky's classic proletariat play The Lower Depths in their own ways for their own times. Renoir, working alongside the Popular Front in France while Hitler rose in Germany, took license with the dark nature of Gorky's source material, softening its bleak outlook. Kurosawa, firmly situated in the postwar world, found little reason for hope. He remained faithful to the original, with its focus on the conflict between illusion and reality—a theme he would return to over and over again. Working with their most celebrated actors (Gabin with Renoir; Mifune with Kurosawa), each filmmaker offers a unique look at cinematic adaptation—where social conditions and filmmaking styles converge to create unique masterpieces.
Complete list of films premiering on the Criterion Channel this month:
3 Faces, Jafar Panahi, 2018
Antonyms of Beauty, Khalik Allah, 2013
Atlantic City, Louis Malle, 1980
Auto Focus, Paul Schrader, 2002**
Baxter, Jérôme Boivin, 1989
Birdman of Alcatraz, John Frankenheimer, 1962
Black Mother, Khalik Allah, 2018
A Boy and His Dog, L. Q. Jones, 1975
A Clockwork Orange, Stanley Kubrick, 1971
Come Back, Little Sheba, Daniel Mann, 1952**
Conversation Piece, Luchino Visconti, 1974
Cookie, Susan Seidelman, 1989
The Court Jester, Melvin Frank and Norman Panama, 1956
Dark Star, John Carpenter, 1974
Death in the Garden, Luis Buñuel, 1956
Death Race 2000, Paul Bartel, 1975
Demon Seed, Donald Cammell, 1977
Desperately Seeking Susan, Susan Seidelman, 1985
The Discreet Charm of the Bourgeoise, Luis Buñuel, 1972
Elmer Gantry, Richard Brooks, 1960
Field Niggas, Khalik Allah, 2015
From Here to Eternity, Fred Zinnemann, 1953
God Told Me To, Larry Cohen, 1976
Good Intentions, Anna Mantzaris, 2018
Good-bye, My Lady, William A. Wellman, 1956
Hans Christian Andersen, Charles Vidor, 1952
Hardcore, Paul Schrader, 1979
Holy Smoke, Jane Campion, 1999
I Walk Alone, Byron Haskin, 1947
In the Cut, Jane Campion, 2003
The Kid from Brooklyn, Norman Z. McLeod, 1946
L'age d'or, Luis Buñuel, 1930
L'enfant, Jean-Pierre Dardenne and Luc Dardenne, 2005
Le Corbeau, Henri-Georges Clouzot, 1943
Le quattro volte, Michelangelo Frammartino, 2010
Local Hero, Bill Forsyth, 1983
Logan's Run, Michael Anderson, 1976
Look at Me, Agnès Jaoui, 2004**
Mad Max, George Miller, 1979
The Milky Way, Luis Buñuel, 1969
No Blade of Grass, Cornel Wilde, 1970
The Omega Man, Boris Sagal, 1971
Panique, Julien Duvivier, 1946
Patty Hearst, Paul Schrader, 1988
The Phantom of Liberty, Luis Buñuel, 1974
The Piano, Jane Campion, 1993
The Portrait of a Lady, Jane Campion, 1996
The Professionals, Richard Brooks, 1966
The Rainmaker, Joseph Anthony, 1956
Resurrecting Adam, Paul Schrader, 2008
Rollerball, Norman Jewison, 1975
The Rose Tattoo, Daniel Mann, 1955**
The Secret Life of Walter Mitty, Norman Z. McLeod, 1947
Separate Tables, Delbert Mann, 1958
Seven Days in May, John Frankenheimer, 1964
She-Devil, Susan Seidelman, 1989
Shivers, David Cronenberg, 1975
A Song Is Born, Howard Hawks, 1948
Songs My Brothers Taught Me, Chloé Zhao, 2015
Sorry, Wrong Number, Anatole Litvak, 1948
Soylent Green, Richard Fleischer, 1973
Sweet Smell of Success, Alexander Mackendrick ,1957
The Swimmer, Frank Perry, 1968
The Taste of Others, Agnès Jaoui, 2000
Taxi Driver, Martin Scorsese, 1976
The Terminal Man, Mike Hodges, 1974
That Obscure Object of Desire, Luis Buñuel, 1977
The Train, John Frankenheimer, 1964
THX 1138, George Lucas, 1971
Tristana, Luis Buñuel, 1970
Two Friends, Jane Campion, 1986
The Ultimate Warrior, Robert Clouse, 1975
Until the End of the World, Wim Wenders, 1991
Up In Arms, Elliott Nugent, 1944
Urban Rashomon, Khalik Allah, 2013
Westworld, Michael Crichton, 1973
Wonder Man, H. Bruce Humberstone, 1945
Z.P.G., Michael Campus, 1972**
**Available in the U.S. only