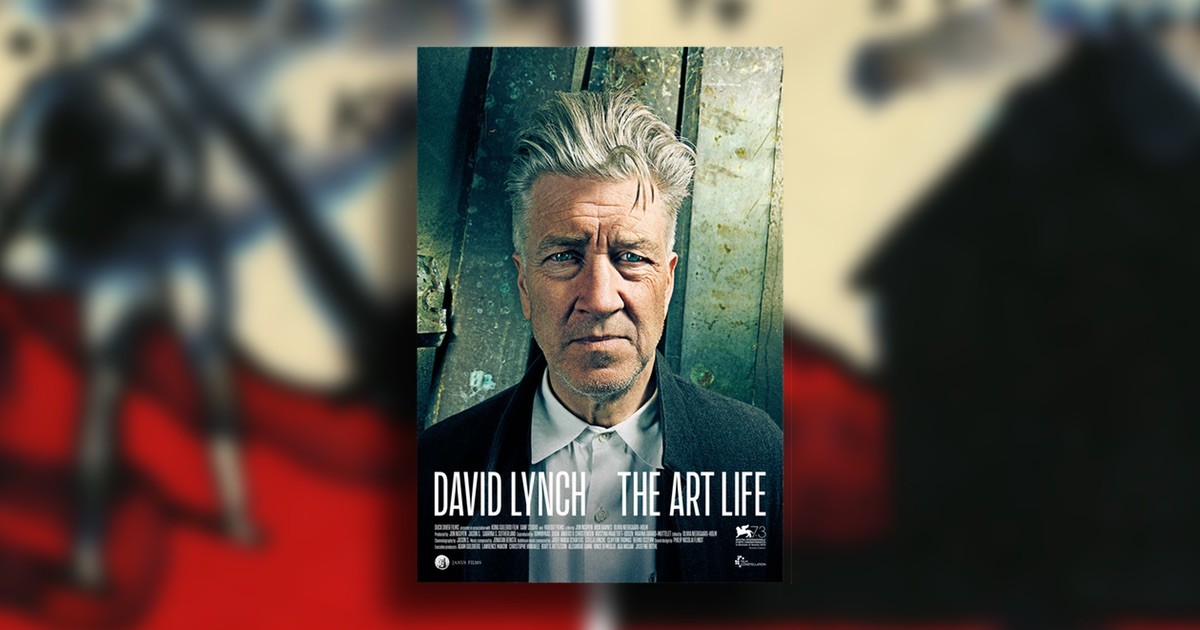 Last September, we learned that Janus Films had picked up the theatrical distribution rights to the new documentary, David Lynch: The Art Life which had opened at the Venice Film Festival. The film, directed by Jon Nguyen, Rick Barnes and Olivia Neergaard-Holm, is a feature length interview with the director and will open at the IFC Center in New York on March 31st.
---
---
From the press release:
In advance of the release of DAVID LYNCH: THE ART LIFE, IFC Center will present a comprehensive retrospective of Lynch's films, including a new 4K restoration of his groundbreaking feature debut, ERASERHEAD, landmark works like WILD AT HEART and MULHOLLAND DR., rare shorts and more, March 24th-30th.

DAVID LYNCH: THE ART LIFE is infused with Lynch's own art, music and early films, shining a light into the dark corners of his unique world, and giving audiences a better understanding of the man and the artist. We're invited into and given a private viewing of Lynch's compound and painting studio in the hills high above Hollywood, as he retells personal stories from his past that unfold like scenes from his films. Strange characters come into focus, only to fade again into the past, leaving an indelible mark on Lynch, the artist.

We become witness to the fears, misunderstandings and struggles that Lynch overcomes, and along the way meet the various people that have helped to mold him. It became evident early in Lynch's life that he views the world differently, absorbing its shadows and weaving a dream-like tapestry for audiences worldwide to become tangled in.

This film is dedicated to Lynch's youngest daughter and serves as a personal memoir from father to daughter. By pulling back the curtains on an icon the film hopes to uncover the individual: David Lynch.
---