With a Criterion release already set for June, Janus Films is set to start touring a new restoration of Harold Lloyd's beloved masterpiece, Safety Last, and in preparation of that release, a new trailer and a stunning poster have arrived from the distributors.
The trailer clocks in at a paltry 82 seconds, but from the very first frame of action, you see just what type of film this truly is. Starting with a portion of the legendary clock sequence, the trailer hints at all the different aspects of the comedic genius, ranging from his physicality to his ability to play as a romantic lead.
As for the poster, it's basically a straight port of the Criterion home video cover artwork, but it's solid. The use of "new restoration" as a marquee on a building is inventive, and with nothing really popping out, this feels streamlined and something I hope Janus puts in their store for purchase relatively soon. Fingers are crossed.
Check both out below, and make sure to keep an eye out for this re-release, when it starts rolling out on April 13 at the James River Film Festival in Richmond, VA.
Pre-order the Safety Last Blu-ray on Amazon.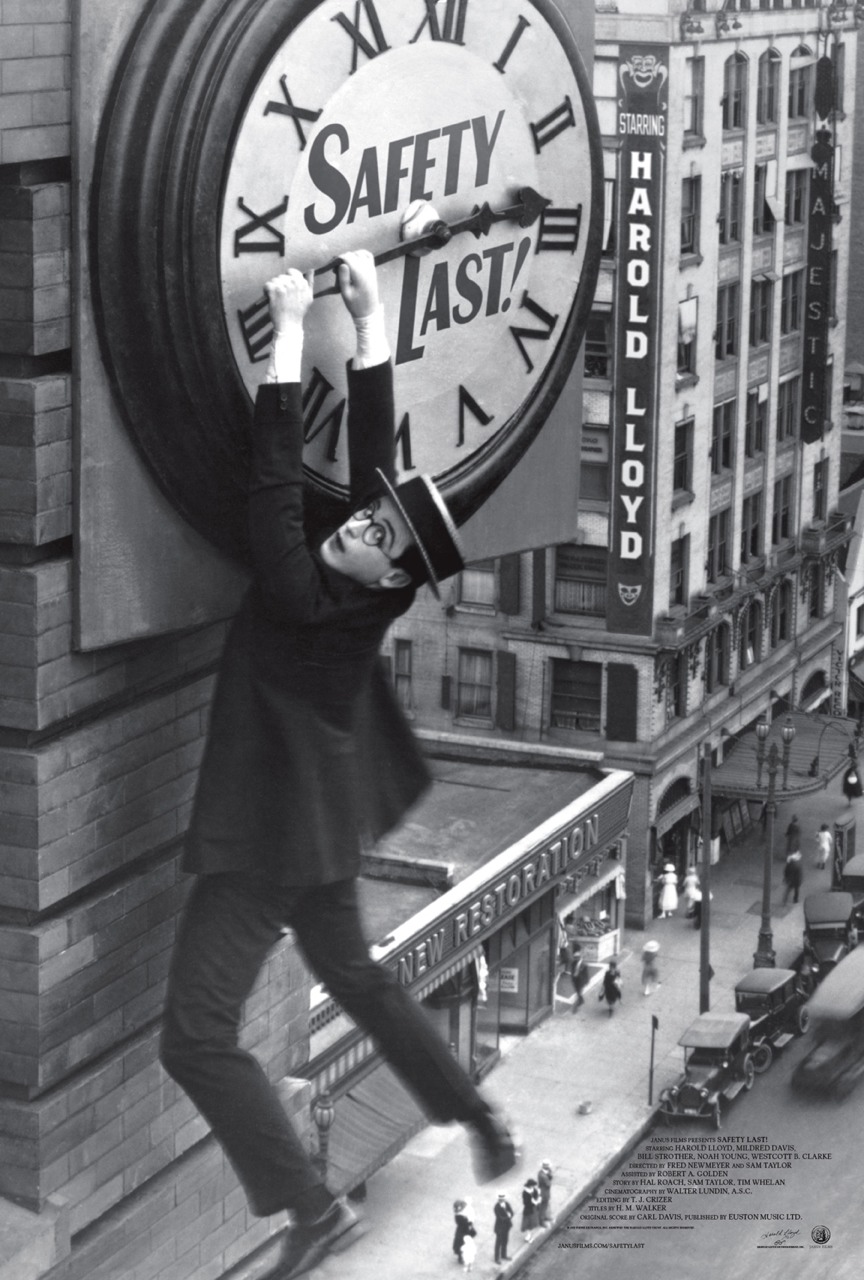 April 13
Richmond, VA – James River Film Festival

April 18
Los Angeles, CA – LACMA – w/ Sue Lloyd in person!

April 20
Nashville, TN – Nashville Film Festival

April 20 – May 2
Omaha, NE – Film Streams

April 21
Silver Spring, MD – AFI Silver (35mm) – w/ live score!

April 24 – 28 (date TBD)
Dallas, TX – USA Film Festival

April 26 – 30
New York, NY – Film Forum

May 11 & 12
Miami, FL – Coral Gables Art Cinema

May 18
Seattle, WA – Seattle International Film Festival

May 24 – 27
Chicago, IL – Music Box Theatre

June 9 & 11
Tucson, AZ – The Loft Cinema

July 6 & 7
Rochester, NY – George Eastman House (35mm)
Source Janus