The Fantasia Film Festival is now officially underway, and while the festival may not be as well known as its brethren, at least here in the states, it features one hell of a line up.
One film in particular, that's currently being released by Janus Films, that is getting a lot of buzz, particularly in Criterion circles, as the film is looking at a probable Criterion release after its theatrical run. Kuroneko, also known as Black Cat, follows a woman and her daughter who are raped and murdered by a group of soldiers, and get their revenge on samurai who pass through their area in what is best described as an Onibaba-esque ghost story, based on a Japanese folktale known as The Cat's Return.
The film is from director Kaneto Shindo, who also directed the aforementioned Onibaba, and while I haven't seen Black Cat, the premise, and the buzz behind it have me more than interested in seeing this one, come its Criterion release. Horror films, particularly these ghost tale style, atmosphere based thrillers are in short supply on the Collection, and this should go along quite nicely with Onibaba and even a film like Vampyr, which in and of itself is very much a nightmarish take on the vampire mythos. No release date for it has been announced, but all signs point to a Criterion release, most likely early next year. Could it get one alongside Hausu come this fall? Your guess is as good as mine.
Kuroneko will be screening again on July 14th at FantasiaFest, and according to Janus' Twitter feed, will be hitting the New York Film Forum on October 22nd.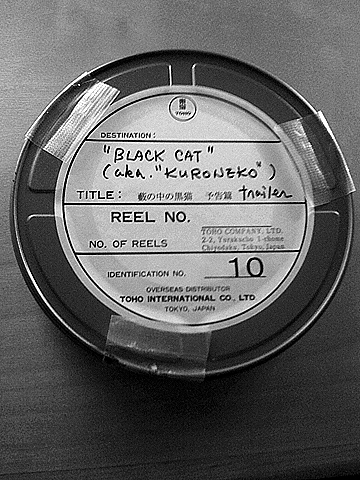 Source: Fantasia Fest Blog