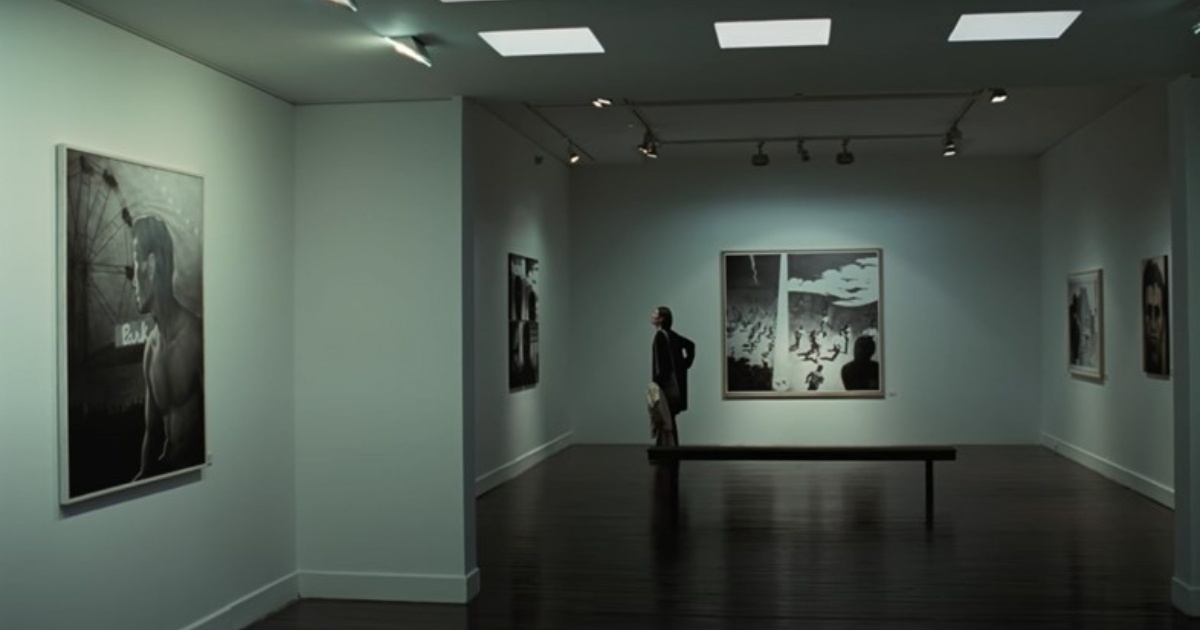 Sometimes, headlines can muddy the real quality of a film.
For most people, especially those without much knowledge of the filmmaker behind the picture, Memoria is less the new Apichatpong Weerasethakul film, and more the film that distributor Neon has proclaimed will never see the light of day outside an endless theatrical touring model. The basis of much consternation among purveyors of "Film Twitter," this has become ostensibly the sole discourse surrounding the film.
Which is a real shame, because Memoria may not be its director's most accomplished film, but one of the great films of recent memory.

Memoria is Weerasethakul's first feature since 2015's incredible Cemetery of Splendour, and marks the beloved Thai filmmaker's first foray into English language cinema. The film stars legendary thespian Tilda Swinton, who plays Jessica, a Scottish expat living in Columbia who is awoken one night by an alluring bang that haunts the rest of the picture. There's a thread about her sister, Karen, being ill and hospitalized, and friendships with a musician and an archeologist, but more or less this is a film about a fish out of water being haunted by something completely abstract and unseen.
That's maybe a bit *too* simple. From the outset, Weerasethakul's style of storytelling is clear. Before we meet our lead, before we learn her name, we see her in the early stages of distress. Awoken one night by a deep, unsettling bang, Swinton's Jessica haunts her apartment, until we cut to an exterior where something has set off a never-ending drone of car alarms. Very much rooted in Weerasethakul's singular sense of the supernatural and the sensory experience that's made his films completely one of a kind, Memoria is a purely hypnotic experience. It's telling that the film begins with our surrogate being shaken out of a slumber, because "dream-like," while almost despicably trite, has rarely ever better fit a film. From there, the hunt is on. Jessica spends the rest of the film in various stages of duress like meeting a musician who may know what the sound is or going out to one of the more tense dinners you'll see in a film from this year.
Based in the director's own experience with the bizarre idea known as "exploding head syndrome," the film feels endlessly driven to explore the unknown. Weerasethakul feels completely disinterested in the concrete, in the tactile, at least narratively. Instead he crafts a film that is less interested in what anything "is," whatever that means, and more connected to the idea of what it could mean on a much larger, cosmic if you will, level. Throughout his career, Weerasethakul has explored the mundane through a cosmic, otherworldly lens, and this is no different. The profound beauty and humanity doesn't come from the *fact* that Jessica's sister is ill, but what that means on a higher plain for our heroine.
The film, for instance, crescendos with a lengthy sequence that's set, ostensibly, in a quaint grassy ravine. Viewers watch as Jessica chats with a grizzled man and, while she learns more and more about what may be haunting her, the film increasingly slows down, almost as if the entire universe of the film is set to unravel. Feeling both influenced by late period David Lynch and late period Pedro Costa, Weerasethakul's experiment in minimalist, experiential filmmaking culminates here in one of the more thrilling moments in all of the director's oeuvre. This sequence tests even the most studied of slow cinema admirer, but when this scene, and ultimately the film, come to a close this tale of an existential crisis reaches near spiritual release. This is, at its very core, a film about trying to understand the world around you both literal and something much more vast and unquantifiable, but that's not to say that it's cold or isolating. The opposite is the case, in fact.

Memoria is a truly earth-shattering experience. The sound design here is captivating, as one would hope given the loose narrative, but what makes it so special is the bone rattling nature of its mixing. Sound is a quality of a film that's often forgotten, particularly in the modern, increasingly deadening bombast of American blockbuster cinema, and here we ebb and flow between the otherworldly thud that drives our narrative literally to the equally surreal silence that drives it emotionally. Weerasethakul's direction is rightly plaintive and unwavering, continuing the director's trend of long takes with static framing that draws its drama less from flash and more from expert composition and the use of space and texture. Swinton also gives a superb performance, a type of textured, yet quiet, performance that she's made a career out of giving. She's a perfect vessel for Weerasethakul's hypnotic, beautifully otherworldly narrative, and helps turn Memoria into arguably the very best film seen in 2021.