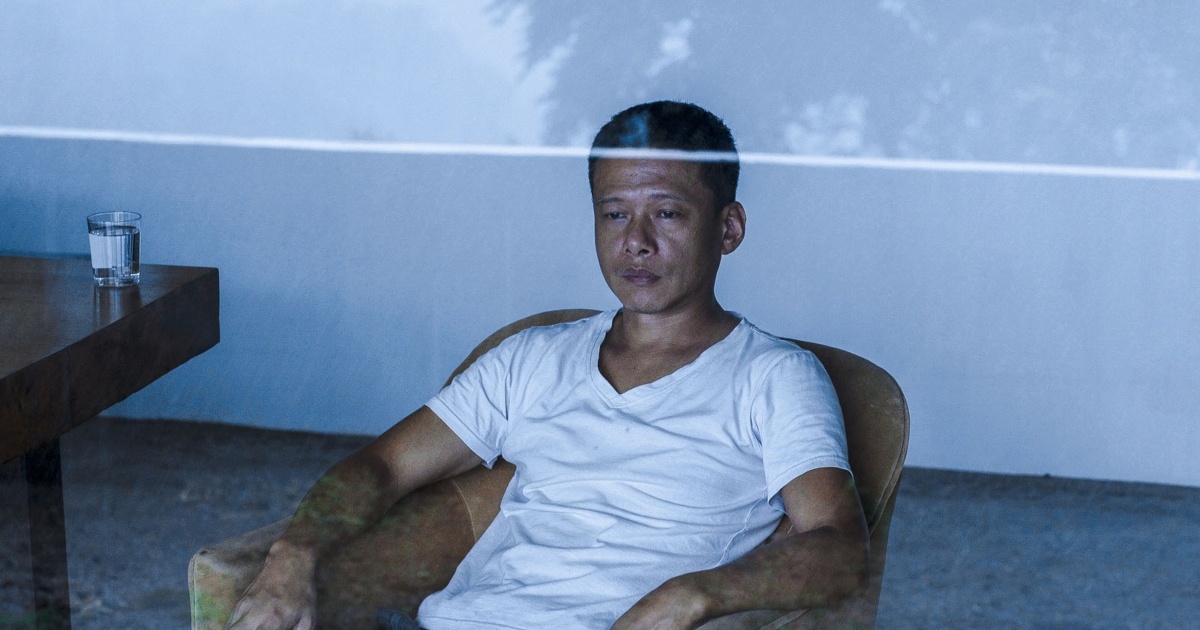 Returning to the director's chair following an alleged retirement (at least from narrative, scripted filmmaking) in the wake of his incredible 2013 film Stray Dogs, legendary filmmaker Tsai Ming-liang has once again hopped behind the camera for a beautiful, almost silent (literally), rumination on loneliness and human connection.
Entitled Days, Tsai Ming-liang's new effort tells the story of Kang (played by Tsai's muse Lee Kang-sheng), a man at the midpoint of his life and dealing with an illness that remains relatively vague. Lee's own experience with health issues has become something of a narrative theme throughout his working relationship with Tsai, particularly in films like The River, where the same neck issue that crops up here as a plot point becomes something of focal point in that film as well. Pain becomes a theme throughout the film, a subject Tsai's films often touch on but is found particularly tender and human in this quiet, meditative picture. We don't learn all that much about any of the players involved, instead Tsai forces viewers to read between the proverbial lines, if they're even there.

Days is Tsai at his most sparse. His most narratively simplistic. To even ascribe an actual narrative to the film would feel almost comical. Opposite Kang is Anong Houngheuangsy as Non, a young, working class man who we watch go about his day, until the two cross paths during a massage. Told beautifully in a static, asymmetrical shot, the massage turns beautifully intimate and despite Tsai, himself, describing the scene as one of a purely transactional relationship, watching as this moment of true, genuine connection comes before and after devastatingly solitary sequences turns it into something truly otherworldly.
In one of the more moving sequences of the film, Kang rushes after Anong after the latter leaves the room, only for the two to have a quiet dinner in one anothers company, only to then return back to the isolated lives they both were living before they shared that one moment. Without the scenes of Anong washing vegetables silently in his home (as we're all doing during quarantine, COVID-19 making this an experience all the more evocative), this small moment of connection and companionship would feel cheap and manipulative. Instead, Tsai is so assured in his craft as a composer of textured, tactile frames and frill-free narratives that it turns into something almost primordial. There's a reason Tsai features a reference to Chaplin's Limelight as a matter point of the film. Not only is that brilliant picture about a relationship between two people finding strength in one another, but this is a love letter to the type of silent films of Chaplin's heyday. Very much riffing on Tsai's recent run as an experimental visual artist, the visual language here is subtle, not simple, using wonderfully composed shots to get deeper ad deeper into the ever present sense of isolation and loneliness that makes the meeting of these two men feel nearly spiritual in its catharsis.  There are no words spoken here, instead finding the director at his most free, using simple, seemingly quaint framing to allow two titanic performances (Lee is particularly great here but Houngheuangsy is an absolute discovery) to breathe and riff on the palpable chemistry the two have, even if they only share the screen for a matter of moments.
Tsai Ming-liang's Days is a gorgeous, wordless, meditation on isolation and companionship. A balm in the year 2020 and one of the great dramas of the year.