Each month, the programmers at the Criterion Channel produce incredible line-ups for their subscribers. For July, the Channel will feature films from Henry King, Mira Nair, Hirokazu Kore-eda, and more!
Below you'll find the programming schedule for the month, along with a complete list of titles that Criterion has in store for us. Don't forget to check the Criterion Channel's main page regularly though, as they occasionally will drop surprises that aren't included in the official press release.
Don't subscribe yet? Start a 14-day free trial
TOP STORIES
Premiering July 1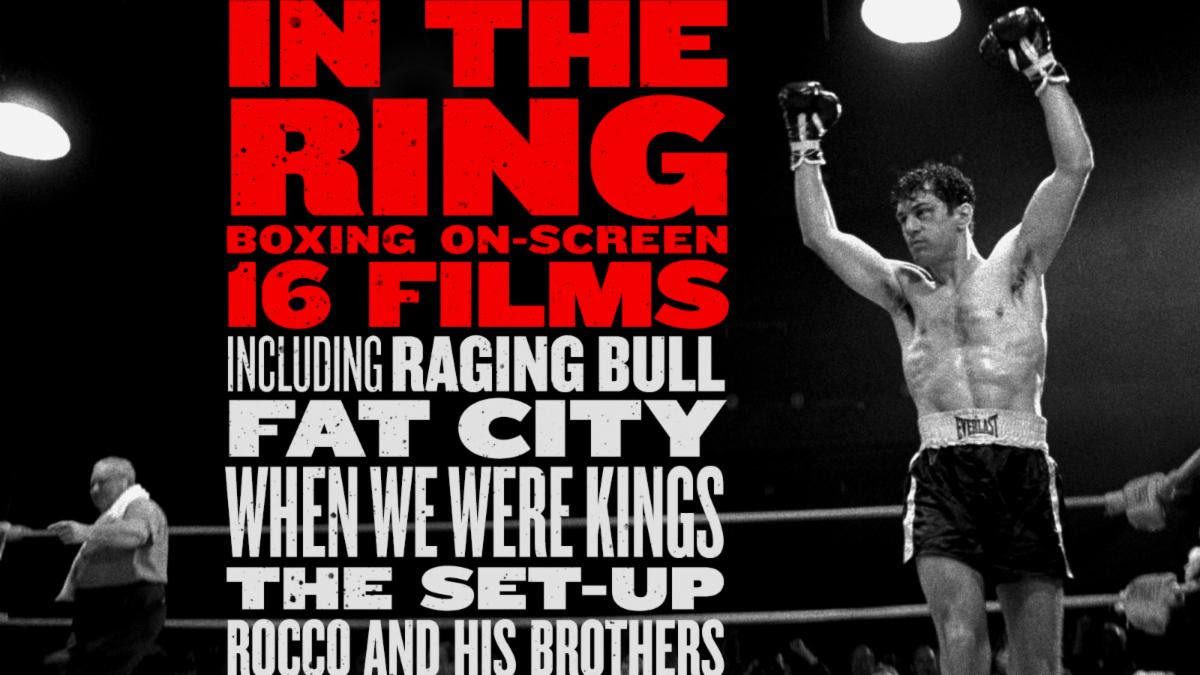 In the Ring: Boxing On-Screen
If boxing hadn't already existed, cinema would have had to invent it. With its frenetic motion and inherent danger, its astonishing highs and lows, the prizefight was among the very first events ever captured by a motion-picture camera. Rising in tandem with moviemaking in the twentieth century, the boxing film has produced everything from emotionally visceral masterpieces (Rocco and his Brothers, Raging Bull) to secretly leftist film noir (Champion, The Set-Up) and triumphant documentary (When We Were Kings). Selected by critic Christina Newland, this collection of propulsive, stylish, and surprisingly subversive boxing dramas sheds light on the way filmmakers have used the sport to tell stories about class, race, and masculinity. From larger-than-life heroes to the villainous fringes, this collection of cinematic knockouts has it all—palookas and tomato cans, the bums and the champions.
The Ring, Alfred Hitchcock, 1927
The Champ, King Vidor, 1931
Gentleman Jim, Raoul Walsh, 1942
Champion, Mark Robson, 1949
The Set-Up, Robert Wise, 1949
The Harder They Fall, Mark Robson, 1955
Somebody Up There Likes Me, Robert Wise, 1956
Rocco and His Brothers, Luchino Visconti, 1960
Requiem for a Heavyweight, Ralph Nelson, 1962
a.k.a. Cassius Clay, Jim Jacobs, 1970
Hammer, Bruce D. Clark, 1972
Fat City, John Huston, 1972
Raging Bull, Martin Scorsese, 1980
Fallen Champ: The Untold Story of Mike Tyson, Barbara Kopple, 1993
When We Were Kings, Leon Gast, 1996
Ring of Fire: The Emile Griffith Story, Dan Klores and Ron Berger, 2005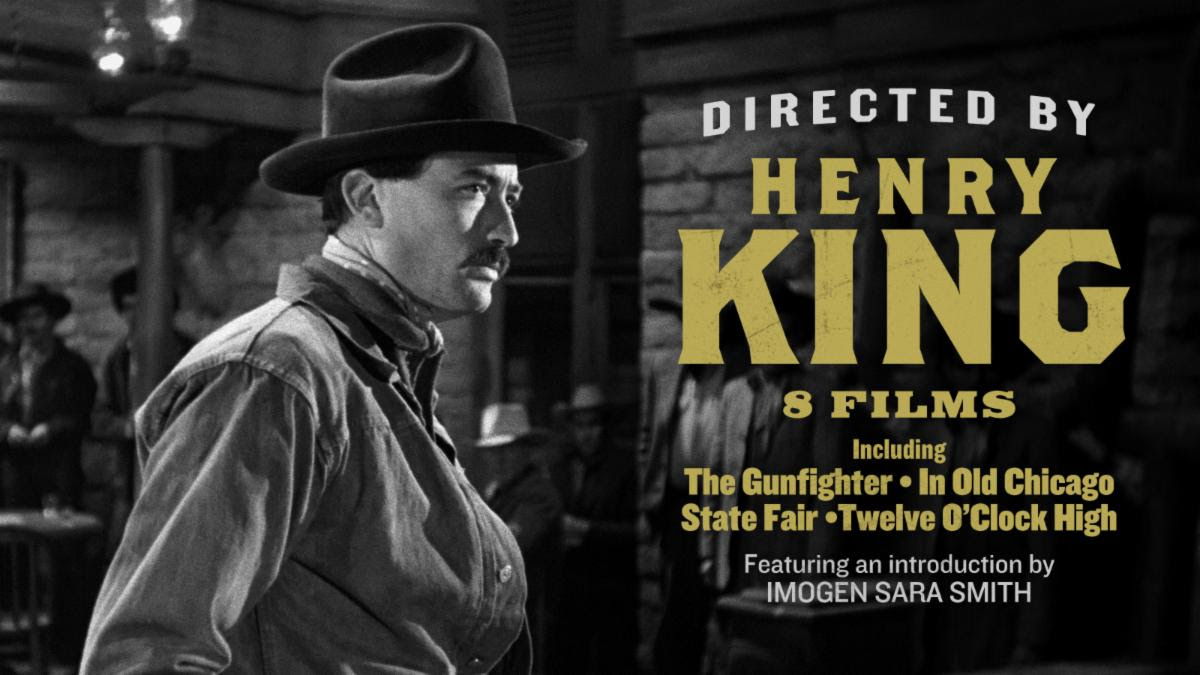 Directed by Henry King
Featuring a new introduction by critic Imogen Sara Smith
In a career that stretched from 1915 to 1962, coinciding with the rise and fall of the studio system itself, Henry King was one of Fox's most skillful directors, helming more than one hundred films—a staggering body of work studded with acknowledged classics and rare gems across nearly every genre. His finest works—like the lovely slice of Americana State Fair, the luminous spiritual drama The Song of Bernadette, and the elegiac western The Gunfighter—glow with moments of delicate, bittersweet poetry that can turn unexpectedly piercing. They are works of impeccable craft from a subtle and often overlooked artist who sought to see through the tangle of dreams and delusions and into the soul of America.
The Winning of Barbara Worth, 1926
State Fair, 1933
In Old Chicago, 1938
The Song of Bernadette, 1943
Twelve O'Clock High, 1949
The Gunfighter, 1950
The Snows of Kilimanjaro, 1952
The Bravados, 1958

Noir in Color
When one thinks of film noir, the first images that come to mind are invariably shaded in moody, chiaroscuro-laden black and white. But there exists a parallel tradition of postwar crime films writ in blazing color that are every bit as cynical, subversive, and strikingly stylized as their monochrome counterparts. Coinciding with the rise of television—when studios turned increasingly to widescreen, Technicolor productions in order to compete with the alarmingly popular new medium—these films bring noir out of the shadows and into a world of heightened, luridly expressionistic color. Ranging from classics like Leave Her To Heaven, Bad Day at Black Rock, and House of Bamboo to fascinating curios like the jaw-droppingly queer Desert Fury and the European-shot Robert Mitchum rarity Foreign Intrigue, these brightly lit films can't mask their dark hearts.
Leave Her to Heaven, John M. Stahl, 1945
Desert Fury, Lewis Allen, 1947
Inferno, Roy Ward Baker, 1953
Niagara, Henry Hathaway, 1953
Black Widow, Nunnally Johnson, 1954
Bad Day at Black Rock, John Sturges, 1955
House of Bamboo, Samuel Fuller, 1955
I Died a Thousand Times, Stuart Heisler, 1955
Accused of Murder, Joseph Kane, 1956
Foreign Intrigue, Sheldon Reynolds, 1956
A Kiss Before Dying, Gerd Oswald, 1956
River's Edge, Allan Dwan, 1957
The Badlanders, Delmer Daves, 1958
Man of the West, Anthony Mann, 1958
Party Girl, Nicholas Ray, 1958

Setsuko Hara: Japan's Most Beloved Star
No actress represents the golden age of Japanese cinema more fully than Setsuko Hara, whose radiant, compassionate presence made her nothing less than the living symbol of the changing role of women in Japanese society. Beginning her career at age fifteen, she appeared in more than one hundred films, including works by Akira Kurosawa (No Regrets for Our Youth, The Idiot) and Mikio Naruse (Repast, Sound of the Mountain). But it is her six collaborations with Yasujiro Ozu—including the masterpieces Late Spring and Tokyo Story—for which she will always be best remembered. Portraying selfless women navigating the tensions between family, tradition, and generational sea change, she illuminated the screen with performances of unparalleled subtlety and grace.
No Regrets for Our Youth, Akira Kurosawa, 1946
Here's to the Young Lady, Keisuke Kinoshita, 1949
Late Spring, Yasujiro Ozu, 1949
Early Summer, Yasujiro Ozu, 1951
The Idiot, Akira Kurosawa, 1951
Repast, Mikio Naruse, 1951
Tokyo Story, Yasujiro Ozu, 1953
Sound of the Mountain, Mikio Naruse, 1954
Tokyo Twilight, Yasujiro Ozu, 1957
Late Autumn, Yasujiro Ozu, 1960
The End of Summer, Yasujiro Ozu, 1961

Directed by Blake Edwards
A showman of rare sophistication, writer-producer-director Blake Edwards had a knack for combining crowd-pleasing entertainment with a cosmopolitan wit and intelligence. Though best known for his hit comedies, Edwards was fluent in many genres, as seen in this selection of some of his finest works—including a nightmarish noir (Experiment in Terror), a searing study of alcoholism (Days of Wine and Roses), and a gender-bending musical classic (Victor/Victoria). In all these films, Edwards achieved an elegant blend of the popular and the personal that was keenly attuned to the rapidly changing social landscape of the mid-twentieth century.
He Laughed Last, 1956
Experiment in Terror, 1962
Days of Wine and Roses, 1962
The Great Race, 1965
Victor/Victoria, 1982
That's Life!, 1986
CRITERION COLLECTION EDITIONS
Premiering July 1

The Before Trilogy: Criterion Collection Edition #856
The cornerstone of Richard Linklater's career-long exploration of cinematic time charts the progress of romantic destiny as it navigates the vicissitudes of ordinary life.
SUPPLEMENTAL FEATURES: Conversations between Linklater and actors Julie Delpy and Ethan Hawke, programs by filmmakers Athina Rachel Tsangari and Kogonada, the feature-length documentary Richard Linklater: Dream Is Destiny, and more.

Walker: Criterion Collection Edition #423
Alex Cox's hallucinatory biopic breaks all cinematic conventions in order to launch a satirical attack on American imperialism.
SUPPLEMENTAL FEATURES: Audio commentary by Cox and screenwriter Rudy Wurlitzer, a documentary about the making of the film, and more.

Leave Her to Heaven: Criterion Collection Edition #1020
Gene Tierney plays a femme fatale whose love is as pure as it is poisonous in this deluxe fusion of Technicolor melodrama and dark-hearted film noir.
SUPPLEMENTAL FEATURES: An interview with critic Imogen Sara Smith.

Shaft: Criterion Collection Edition #1130
"Can you dig it?" Gordon Parks and Richard Roundtree gave the screen a new kind of badder-than-bad action hero with this endlessly influential blaxploitation blockbuster.
SUPPLEMENTAL FEATURES: A documentary on the making of the film; interviews with Parks, musician Isaac Hayes, and costume designer Joseph G. Aulisi; a behind-the-scenes program; and more.

Destry Rides Again: Criterion Collection Edition #1024
Marlene Dietrich and James Stewart ride high in this superb comedic western, both a boisterous spoof and a shining example of its genre.
SUPPLEMENTAL FEATURES: Interviews with critic Imogen Sara Smith, author Donald Dewey, and director George Marshall; and a radio adaptation of the film.

Raging Bull: Criterion Collection Edition #1134
With this stunningly visceral portrait of self-destructive machismo, Martin Scorsese and Robert De Niro elevated the boxing picture to the realm of operatic tragedy.
SUPPLEMENTAL FEATURES: Three audio commentaries featuring Scorsese, editor Thelma Schoonmaker, boxer Jake LaMotta, screenwriters Mardik Martin and Paul Schrader, and others; programs on Scorsese and De Niro's longtime collaboration; a making-of program; an interview with actor Cathy Moriarty; and more.

Hedwig and the Angry Inch: Criterion Collection Edition #982
John Cameron Mitchell inhabits a "beautiful gender of one" in the transcendent screen adaptation of his trailblazing musical.
SUPPLEMENTAL FEATURES: Audio commentary by Mitchell and cinematographer Frank G. DeMarco, conversations with cast and crew members, a documentary on the development of the project, deleted scenes, and more.

Pink Flamingos: Criterion Collection Edition #1131
John Waters and drag diva Divine took bad taste to new heights of perverse transcendence with this forever-shocking counterculture sensation.
SUPPLEMENTAL FEATURES: Two audio commentaries by Waters, the feature-length documentary Divine Trash, a conversation between Waters and filmmaker Jim Jarmusch, deleted scenes, and more.
EXCLUSIVE STREAMING PREMIERES
July 1

Air Doll
One of the most daring films by Hirokazu Kore-eda (After Life, Shoplifters) this fable of modern alienation transports the Galatea myth to present-day Tokyo. It's there that a life-size blow-up doll (Bae Doona) lives in a shabby apartment, a mute companion to her middle-aged owner. Their routine—each day he talks to her, bathes her, makes love to her—is interrupted when fantasy becomes reality and the air doll suddenly comes to life. Like a newborn baby, she doesn't understand what is going on around her, but she sees a world waiting to be explored outside the apartment and sets out to understand what "being alive" really means. Beautifully shot by cinematographer Mark Lee Ping-bing (In the Mood for Love), this bittersweet romantic fantasy explores the complexities of love and loss, joy and pain, and the intricacies and frailties of human existence.
July 14

Ahed's Knee
A celebrated Israeli filmmaker named Y (Avshalom Pollak) arrives in a remote desert village to present one of his films at a local library. Struggling to cope with the recent news of his mother's terminal illness, he is pushed into a spiral of rage when the host of the screening, a government employee, asks him to sign a form placing restrictions on what he can say at the film's Q&A. Told over the course of one day, Ahed's Knee depicts Y as he battles against the loss of freedom in his country and the fear of losing his mother. Winner of the Jury Prize at the 2021 Cannes Film Festival, the latest from fearless director Nadav Lapid (Synonyms) is a molotov cocktail of white-hot political rage that offers a searing critique of the censorship, hypocrisy, and violence instigated by Israel and repressive governments everywhere.
WOMEN FILMMAKERS
Wednesday, July 6

Lemon
Janicza Bravo's audacious satire of white masculinity in crisis is a singularly bizarre, disturbingly hilarious descent into an absurdist hell.
Wednesday, July 13

By the Time It Gets Dark
Thai director Anocha Suwichakornpong weaves a delicately poetic, shape-shifting portrait of a beautiful country haunted by political trauma.
Wednesday, July 20

Mississippi Masala: Criterion Collection Edition #1127
The vibrant cultures of India, Uganda, and the American South come together in Mira Nair's luminous look at the complexities of love in the modern melting pot.
SUPPLEMENTAL FEATURES: Audio commentary by Nair, a conversation between actor Sarita Choudhury and film critic Devika Girish, interviews with cinematographer Ed Lachman and screenwriter Sooni Taraporevala, and more.
Wednesday, July 27

Adoption: Criterion Collection Edition #1115
Márta Mészáros gives aching expression to the experiences of women in 1970s Hungary in this sensitive and absorbing tale of love, marriage, and motherhood.
SUPPLEMENTAL FEATURES: A video essay by scholar Catherine Portuges, an interview with Mészáros, a short film by Mészáros, and more.
More women filmmakers featured in this month's programming:
Wings, Larisa Shepitko, 1966
Summer of the Serpent, Kimi Takesue, 2004
Peter & the Wolf, Suzie Templeton, 2006
Western, Valeska Grisebach, 2017
CRITERION ORIGINALS
Friday, July 1

Spotlight on Wings
In the latest installment of our Spotlight series, critic Imogen Sara Smith pays tribute to the great Ukrainian filmmaker Larisa Shepitko, whose early feature Wings brilliantly evokes a former fighter fighter pilot's inner life.
Thursday, July 21

Secrets of the Hollywood Archives: Twelve O'Clock High
One of the finest and most realistic war movies produced in 1940s Hollywood, Twelve O'Clock High portrays the harrowing experiences of a group of American flyers stationed in Britain during World War II. But how did the filmmakers achieve the exciting aerial shots of star Gregory Peck flying a B–17 bomber? In this edition of Secrets of the Hollywood Archives, visual effects artist Craig Barron and sound designer Ben Burtt turn to the studio vaults to uncover the behind-the-scenes footage that shows how movie magic was made.
SATURDAY MATINEES
Saturday, July 2

Beauty and the Beast
Two of contemporary French cinema's most magnetic stars—Vincent Cassel and Léa Seydoux—light up this visually sumptuous adaptation of the beloved fairy tale.
Saturday, July 9

Matilda
It's a hopping good time as Robert Mitchum, Elliott Gould, and a boxing kangaroo come together for one of the wildest and weirdest family films of the 1970s.
Saturday, July 16

All Dogs Go to Heaven
Embark on a canine adventure through 1930s New Orleans with this decidedly non-Disney family favorite from independent-animation legend Don Bluth.
Saturday, July 23

Peter & the Wolf
Gorgeous stop-motion animation is set to the beloved music of Sergei Prokofiev in this Oscar-winning reimagining of the classic fable.
Saturday, July 30

Owd Bob
This immensely touching adaptation of the classic children's book by Alfred Ollivant features breathtaking location shooting on the Isle of Man.
TRUE STORIES
Monday, July 4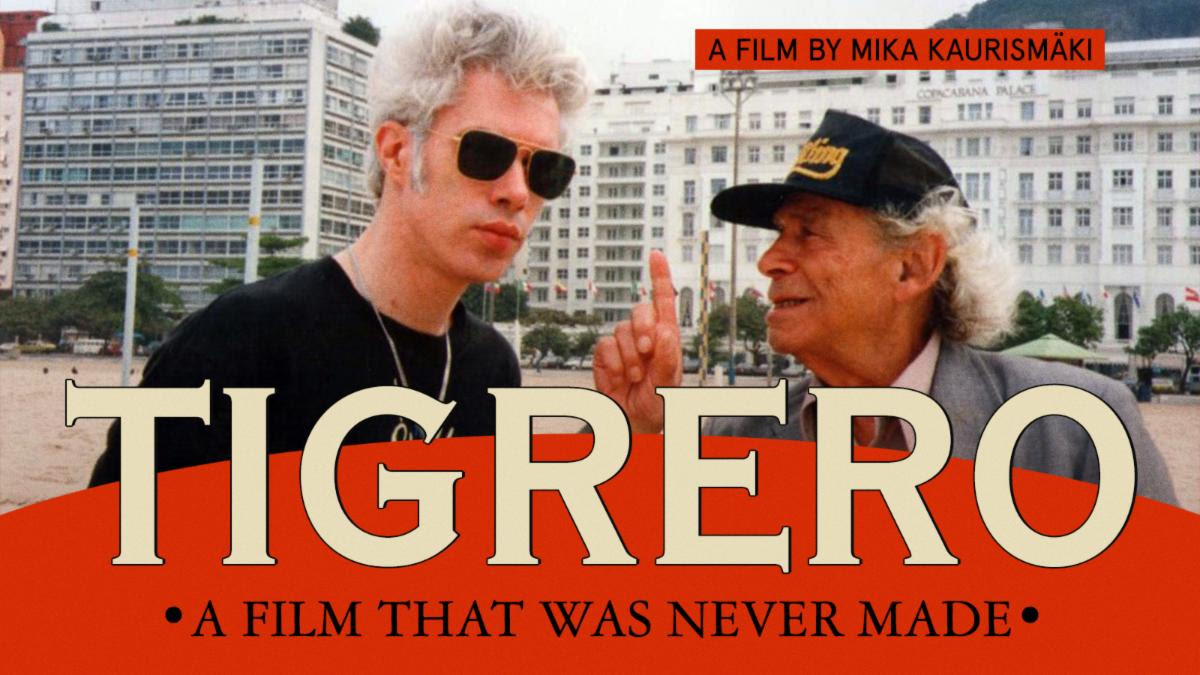 Tigrero: A Film That Was Never Made
Maverick directors Samuel Fuller and Jim Jarmusch journey into the Brazilian jungle in this by turns playful and thoughtful odyssey into forgotten film history.
Monday, July 11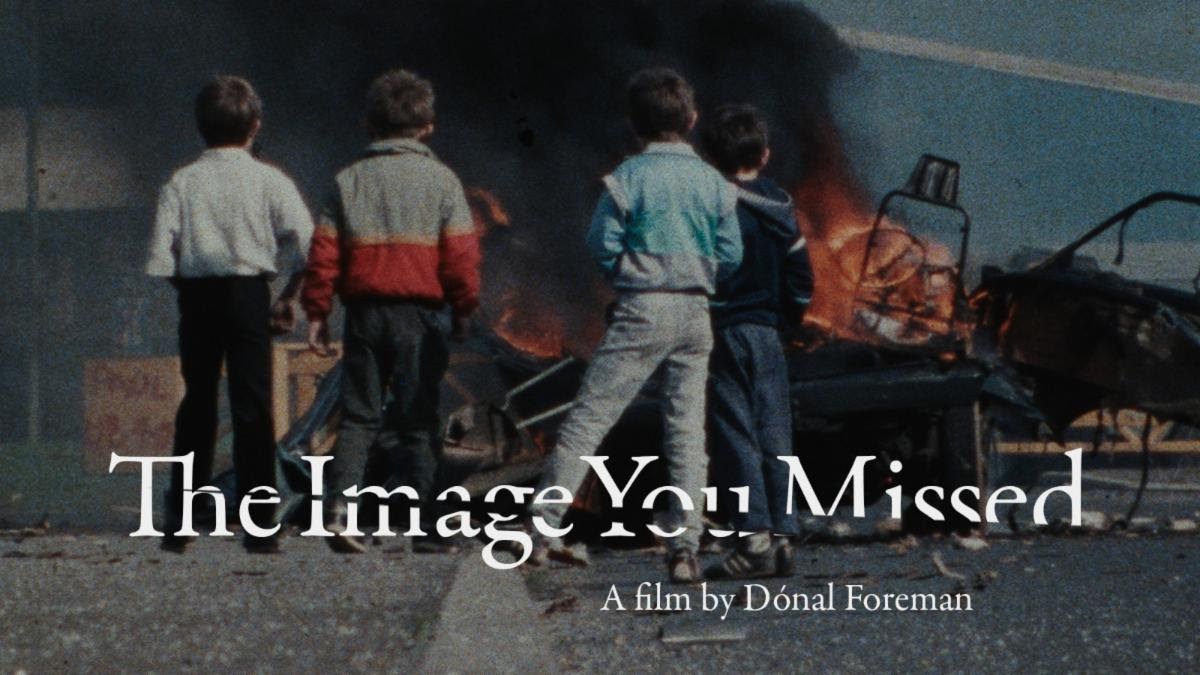 The Image You Missed
A son's search for his father is interwoven with a history of the Northern Irish Troubles in this candid and moving documentary essay.
Monday, July 18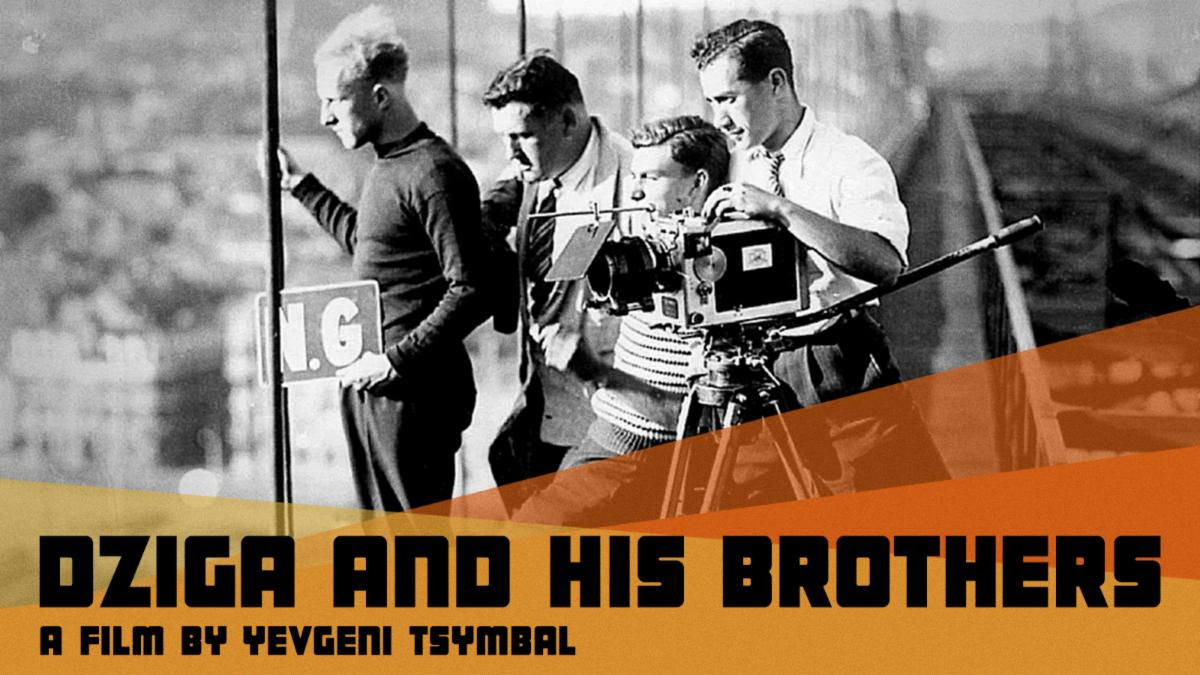 Dziga and His Brothers
Discover the surprising story behind the most revolutionary cinematic family of all time: Dziga Vertov and his filmmaking brothers.
Monday, July 25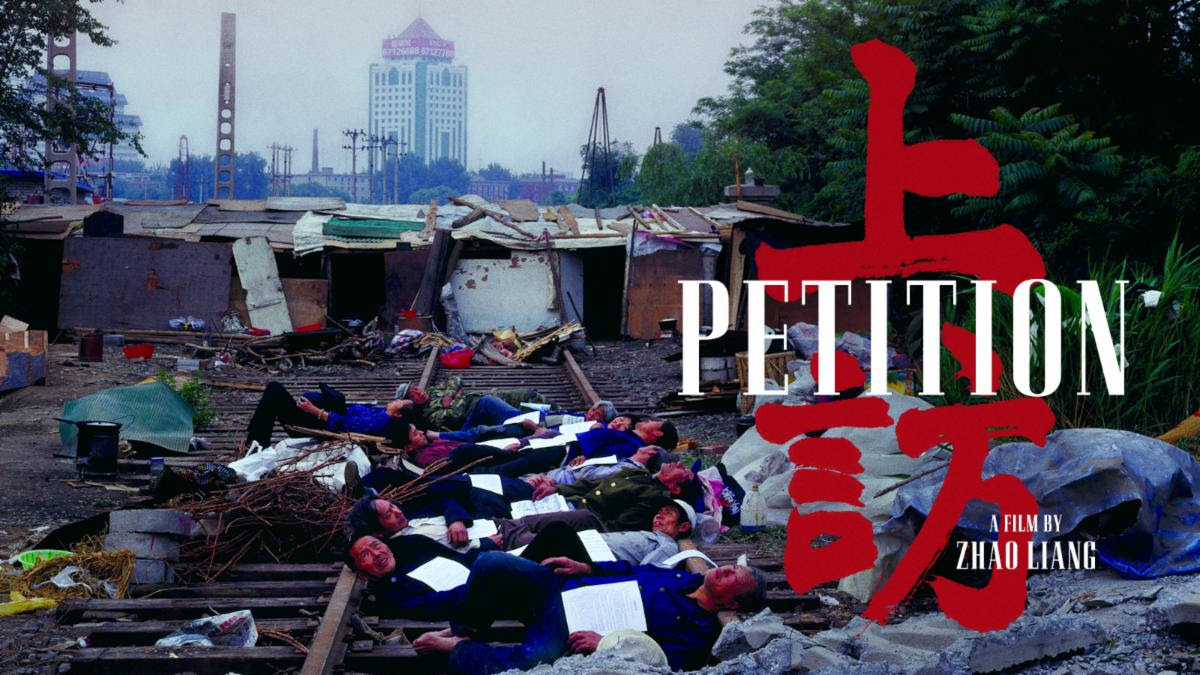 Petition
This courageous and devastating work of cinematic activism captures ordinary Chinese citizens fighting for justice in the face of a Kafkaesque bureaucracy.
More documentaries featured in this month's programming:
Paulin Soumanou Vieyra: Trailblazer of African Cinema
a.k.a. Cassius Clay, Jim Jacobs, 1970
When We Were Kings, Leon Gast, 1996
Ring of Fire: The Emile Griffith Story, Dan Klores and Ron Berger, 2005
SHORT-FILM STORIES
Tuesday, July 5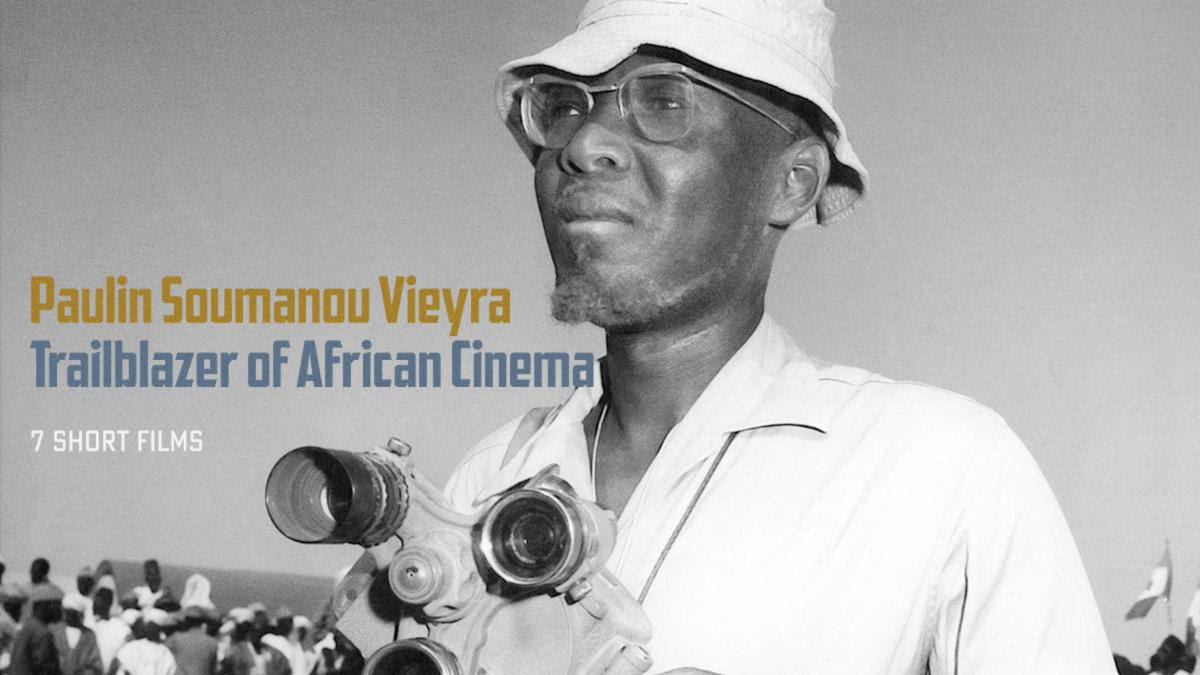 Paulin Soumanou Vieyra: Trailblazer of African Cinema
Overlooked for too long, Paulin Soumanou Vieyra (1925–1987) should be seen as one of the most important and influential figures in the development of African cinema. Born in Benin and later based in Senegal, Vieyra was one of the first Black Africans to direct a film, Africa on the Seine, a moving and thoughtful documentary about young Africans studying in Paris. His later works included Lamb, a revelatory and stirring study of beachside Senegalese wrestling; Birago Diop, conteur, about the eponymous poet and storyteller; and Behind the Scenes: The Making of "Ceddo," a firsthand document from the set of Ousmane Sembène's revolutionary classic. In addition to his filmmaking, Vieyra was founder of the Fédération Panafricaine des Cinéastes and a crucial mentor to key filmmaking figures like Sembène, Djibril Diop Mambéty, and Ababacar Samb-Makharam.
Special thanks: Black Film Center & Archive of Indiana University and African Film Festival, Inc.
Africa on the Seine, 1955
A Nation Is Born, 1961
Lamb, 1964
Môl, 1966
Birago Diop, conteur, 1981
Behind the Scenes: The Making of "Ceddo," 1981
Iba N'Diaye, 1982
Tuesday, July 12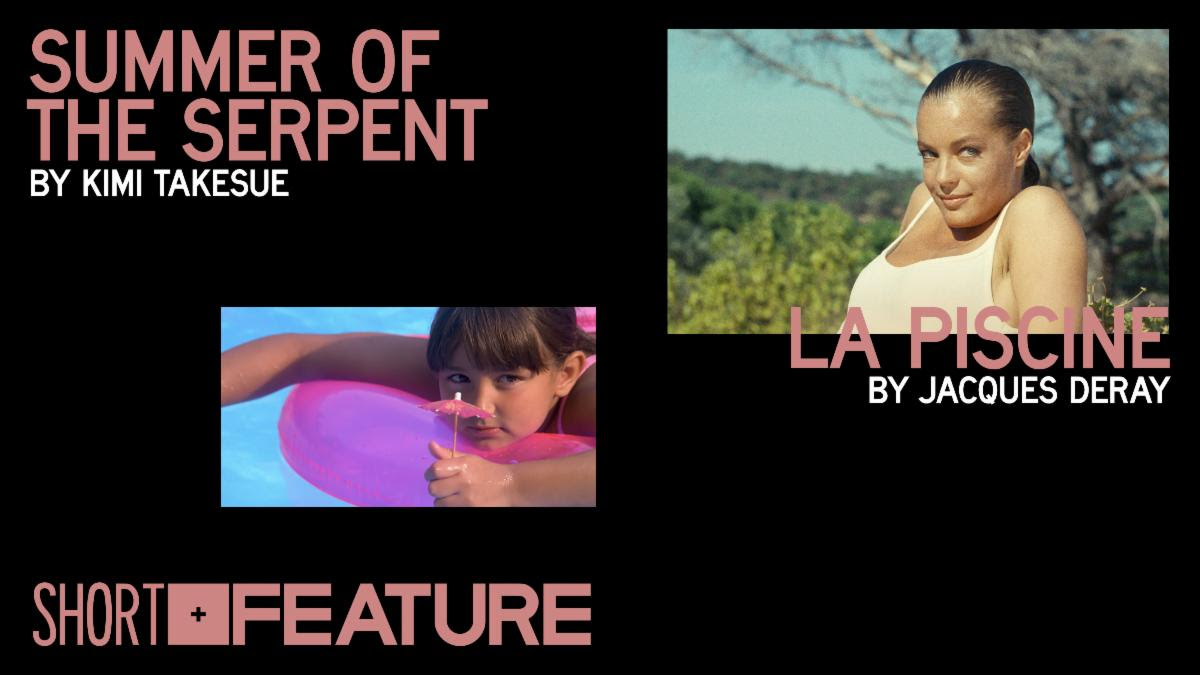 Trouble in the Water
Summer of the Serpent and La piscine
Languid days by swimming pools give way to intrigue and mystery in a pair of wet, hot summertime spellbinders.
Tuesday, July 19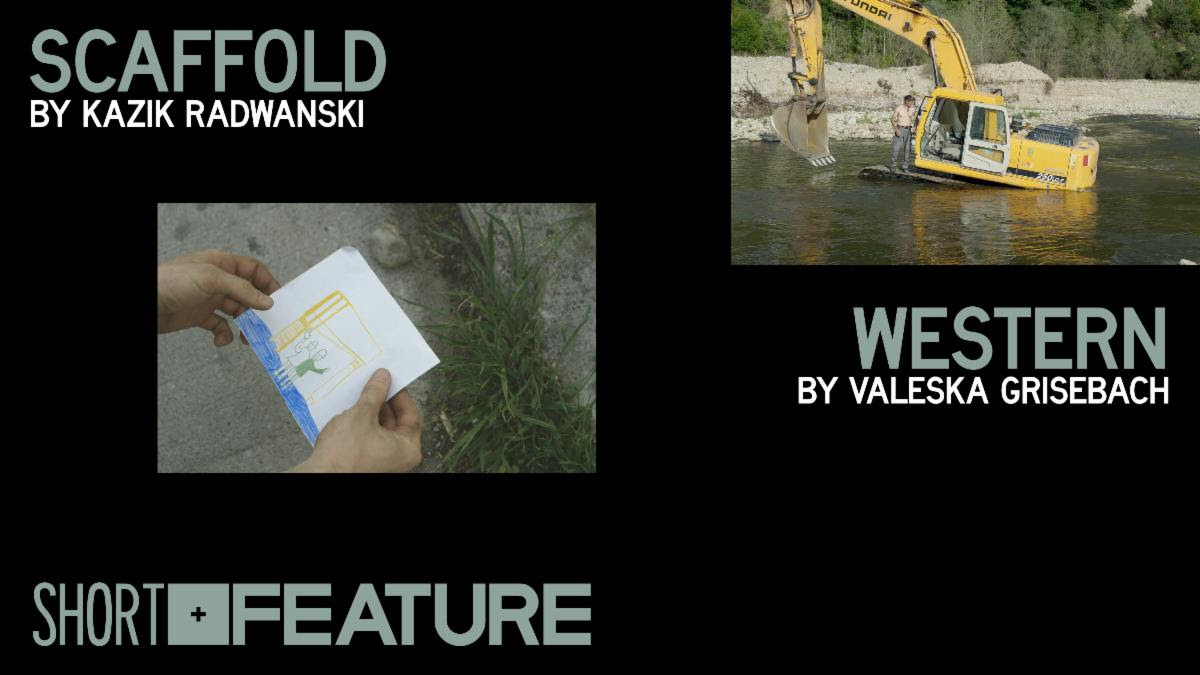 Deconstructing Labor
Scaffold and Western
Two films ostensibly about construction workers become studies of so much more.
Tuesday, July 26
Shooting Galleries
The Marvelous Misadventures of the Stone Lady and Museum Hours
Captivating tales of human and cultural connection unfold amid the masterpiece-laden galleries of two of Europe's most majestic museums.
DOUBLE FEATURES
Friday, July 1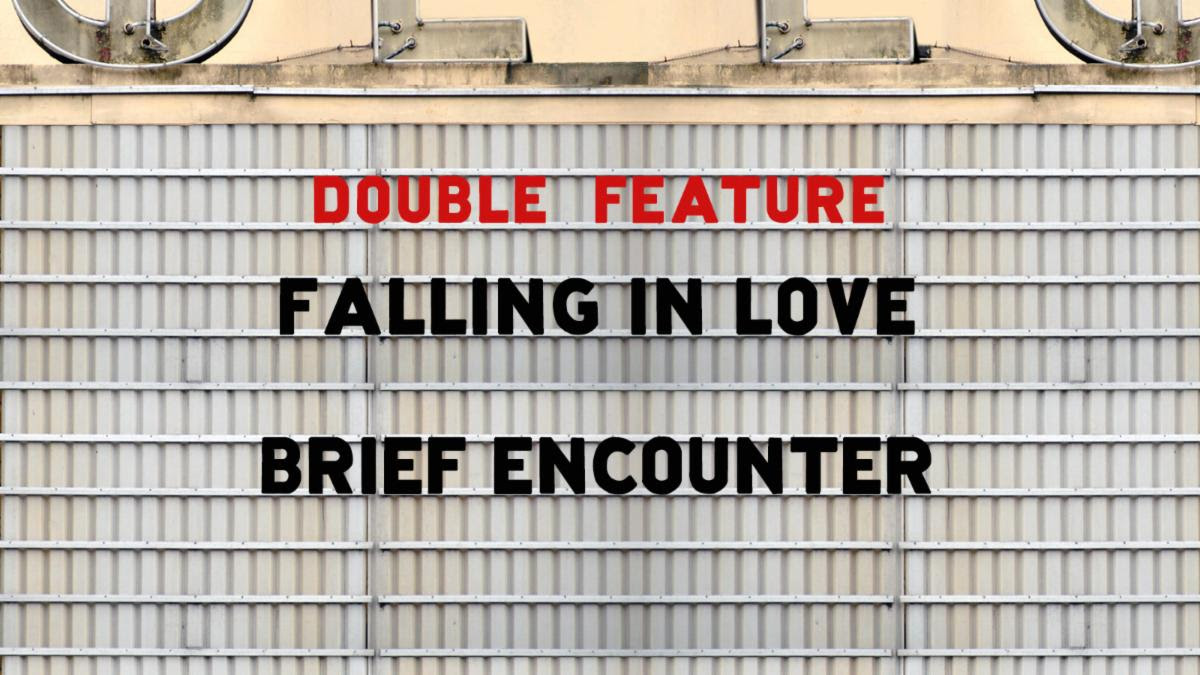 Love Train
Falling in Love and Brief Encounter
Railway-set chance meetings lead to illicit, will-they-won't-they affairs of the heart for a pair of yearning couples.
Friday, July 8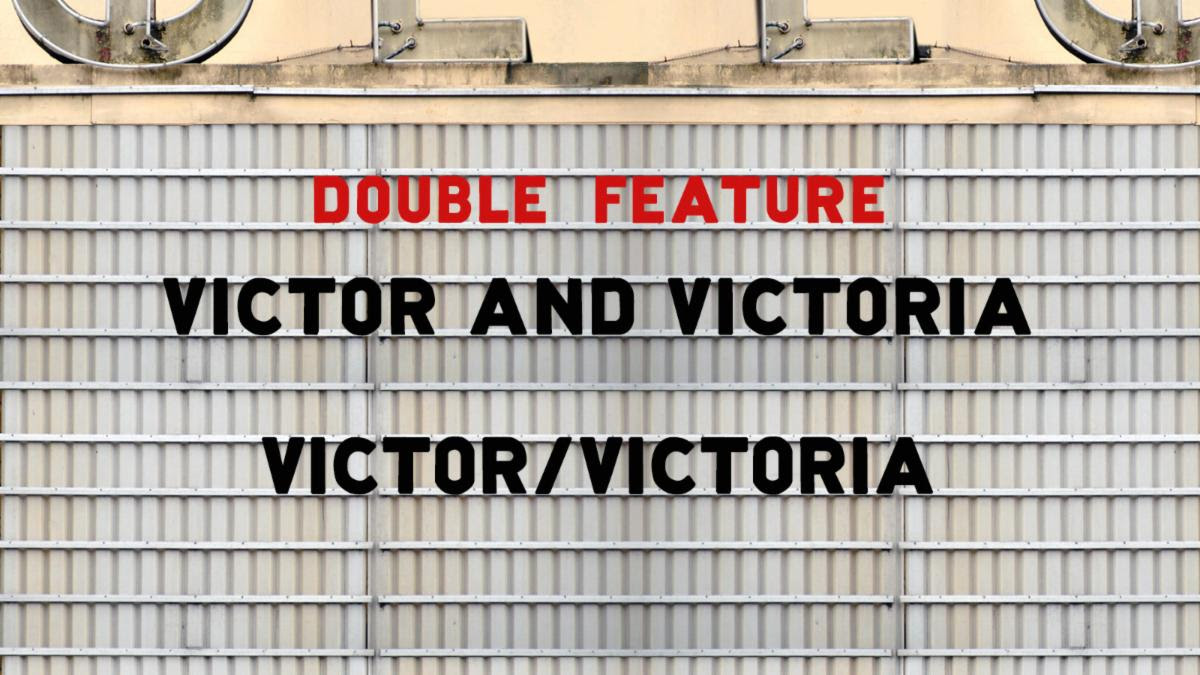 Life's a Drag
Victor and Victoria and Victor/Victoria
Blake Edwards's beloved, gender-bending romp meets the daringly queer 1933 German musical comedy that inspired it.
Friday, July 15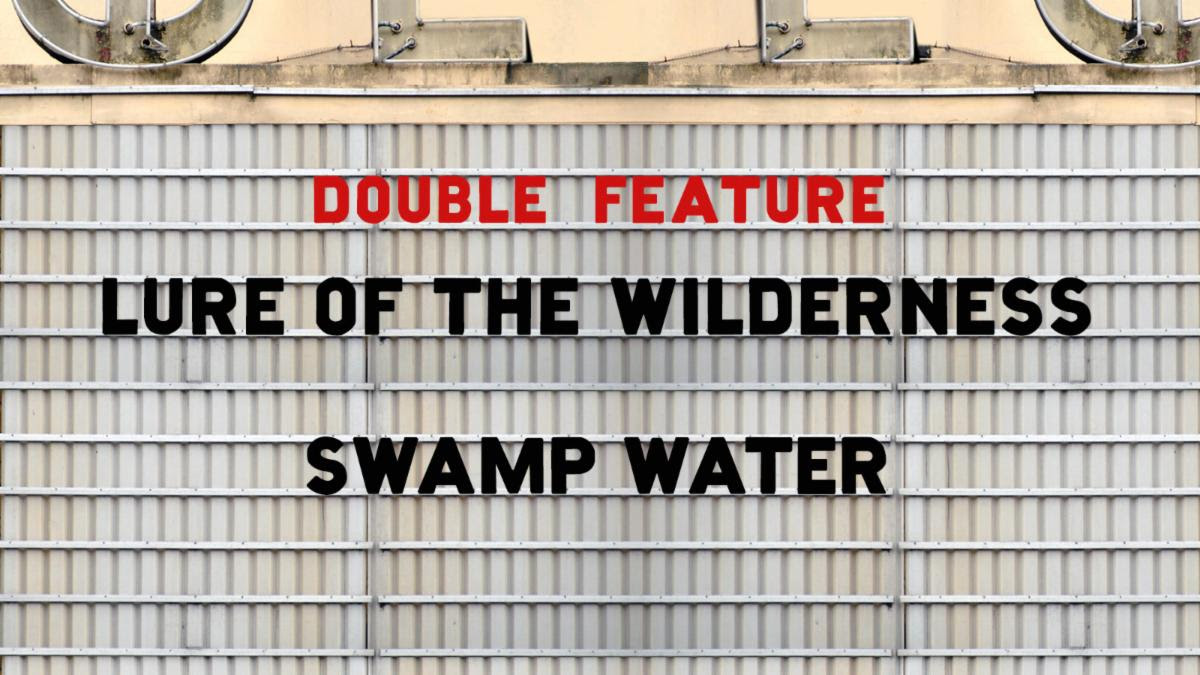 Swamp Things
Lure of the Wilderness and Swamp Water
Émigré directors Jean Negulesco and Jean Renoir head to the remote swamplands of the American South for a pair of vivid backwater dramas starring the great Walter Brennan.
Friday, July 22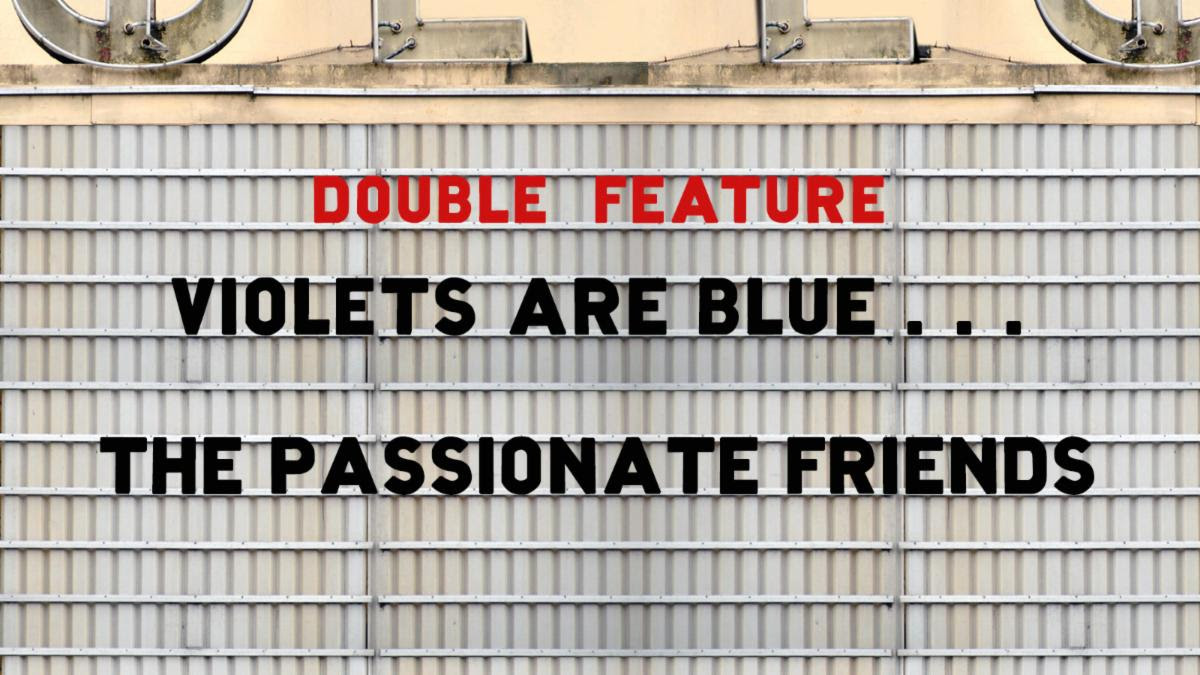 Falling in Love Again
Violets Are Blue … and The Passionate Friends
The romantic dreams of youth bump up against the complex realities of adulthood when former lovers are unexpectedly reunited.
Friday, July 29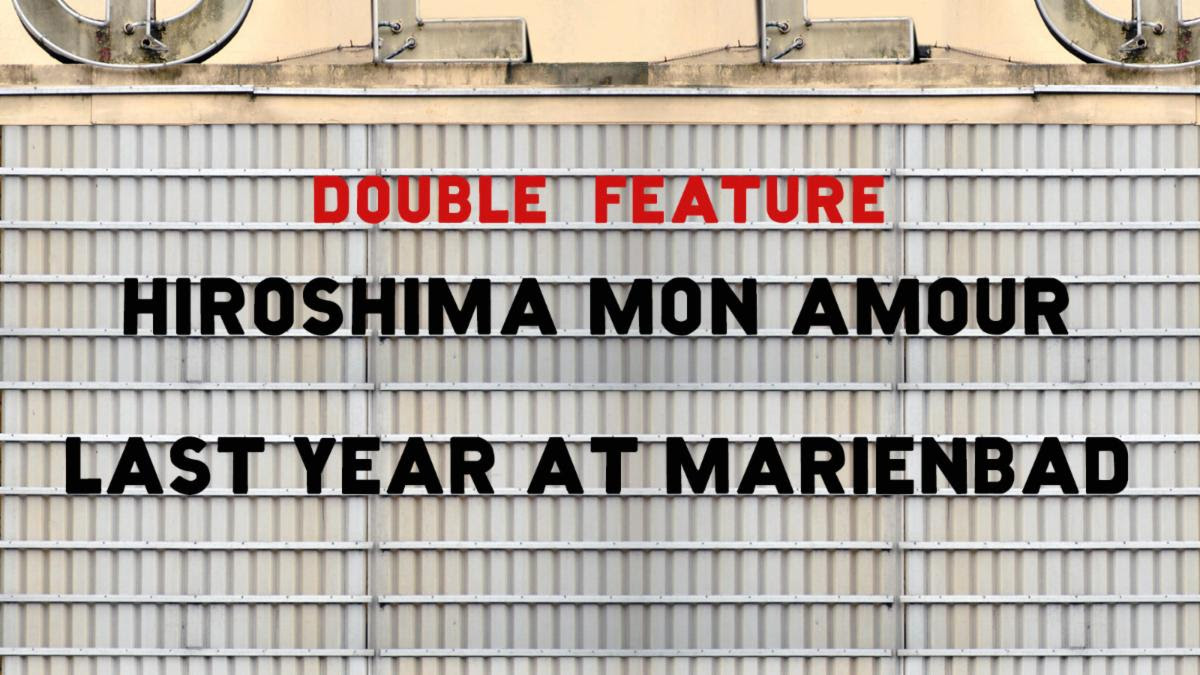 The Maze of Memory
Hiroshima mon amour and Last Year at Marienbad
Alain Resnais plumbs the mysteries of time and memory in two radically influential landmarks of the French New Wave.
Complete list of films premiering on the Criterion Channel this month:
a.k.a. Cassius Clay, Jim Jacobs, 1970
Accused of Murder, Joseph Kane, 1956
Adoption, Márta Mészáros, 1975
Africa on the Seine, Paulin Soumanou Vieyra and Mamadou Sarr, 1955
Ahed's Knee, Nadav Lapid, 2021
Air Doll, Hirokazu Kore-eda, 2009
All Dogs Go to Heaven, Don Bluth, 1989
And Now Miguel, Joseph Krumgold, 1953
Bad Day at Black Rock, John Sturges, 1955*
The Badlanders, Delmer Daves, 1958*
Before Midnight, Richard Linklater, 2013*
Before Sunrise, Richard Linklater, 1995
Before Sunset, Richard Linklater, 2004
Birago Diop, conteur, Paulin Soumanou Vieyra, 1981
Black Widow, Nunnally Johnson, 1954
Blow-Ball, Márta Mészáros, 1964
The Bravados, Henry King, 1958
By the Time It Gets Dark, Anocha Suwichakornpong, 2016
The Champ, King Vidor, 1931
Champion, Mark Robson, 1949
Days of Wine and Roses, Blake Edwards, 1962
Desert Fury, Lewis Allen, 1947
Destry Rides Again, George Marshall, 1939
Dziga and His Brothers, Evgeny Tsymbal, 2002
Experiment in Terror, Blake Edwards, 1962
Fat City, John Huston, 1972
Foreign Intrigue, Sheldon Reynolds, 1956
Gentleman Jim, Raoul Walsh, 1942
The Great Race, Blake Edwards, 1965
The Gunfighter, Henry King, 1950
Hammer, Bruce D. Clark, 1972
The Harder They Fall, Mark Robson, 1956
He Laughed Last, Blake Edwards, 1956
Hedwig and the Angry Inch, John Cameron Mitchell, 2001
Here Comes Mr. Jordan, Alexander Hall, 1941
House of Bamboo, Samuel Fuller, 1955
I Died a Thousand Times, Stuart Heisler, 1955*
Iba N'Diaye, Paulin Soumanou Vieyra, 1982
The Image You Missed, Dónal Foreman, 2018
In Old Chicago, Henry King, 1938
Inferno, Roy Ward Baker, 1953
A Kiss Before Dying, Gerd Oswald, 1956
Lamb, Paulin Soumanou Vieyra, 1964
Leave Her to Heaven, John M. Stahl, 1945
Lemon, Janicza Bravo, 2017*
Lure of the Wilderness, Jean Negulesco, 1952
Man of the West, Anthony Mann, 1958
Matilda, Daniel Mann, 1978
Mississippi Masala, Mira Nair, 1991
Môl, Paulin Soumanou Vieyra, 1966
Museum Hours, Jem Cohen, 2012
A Nation Is Born, Paulin Soumanou Vieyra, 1961
Niagara, Henry Hathaway, 1953
Party Girl, Nicholas Ray, 1958
Peter & the Wolf, Suzie Templeton, 2006
Petition, Zhao Liang, 2009
Pink Flamingos, John Waters, 1972
Raging Bull, Martin Scorsese, 1980
Requiem for a Heavyweight, Ralph Nelson, 1962
The Ring, Alfred Hitchcock, 1927
Ring of Fire: The Emile Griffith Story, Dan Klores and Ron Berger, 2005
The River's Edge, Allan Dwan, 1957
Scaffold, Kazik Radwanski, 2017
The Set-Up, Robert Wise, 1949
Shaft, Gordon Parks, 1971
Somebody Up There Likes Me, Robert Wise, 1956
The Snows of Kilimanjaro, Henry King, 1952
The Song of Bernadette, Henry King, 1943
State Fair, Henry King, 1933
Sunset Song, Terence Davies, 2015
Swamp Water, Jean Renoir, 1941
That's Life!, Blake Edwards, 1986
Tigrero: A Film That Was Never Made, Mika Kaurismäki, 1994
Twelve O'Clock High, Henry King, 1949
Victor/Victoria, Blake Edwards, 1982
Walker, Alex Cox, 1987
Western, Valeska Grisebach, 2017
The Winning of Barbara Worth, Henry King, 1926
*Available in the U.S. only