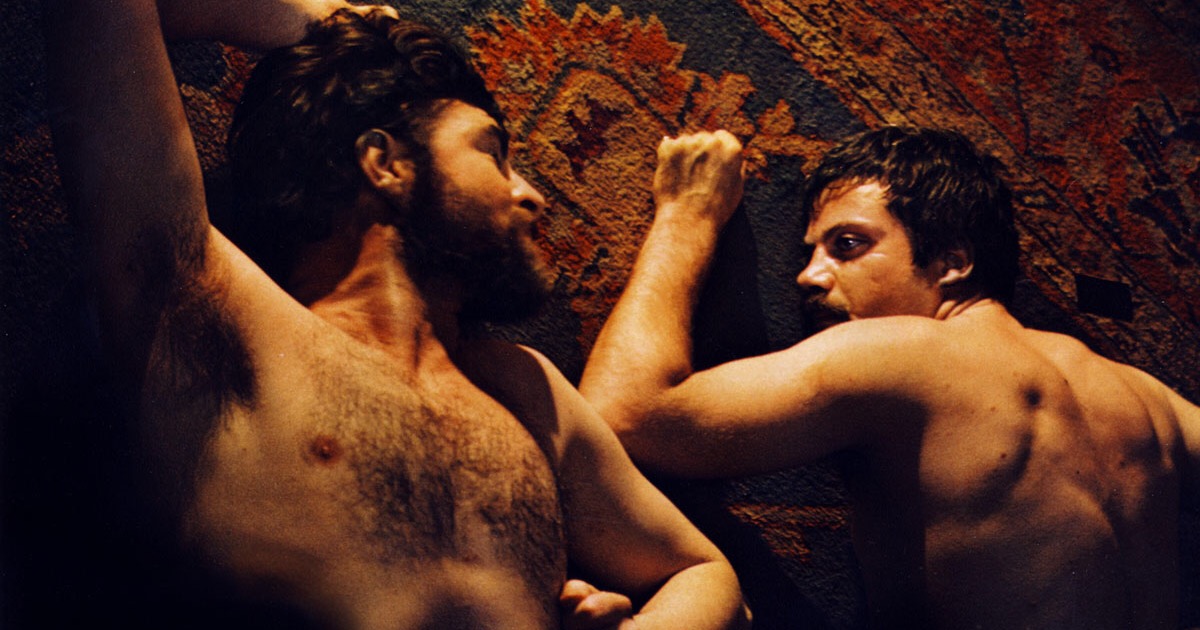 There are few things that bring joy to this young writer's eyes than the monthly "wacky drawing" found in the Criterion Collection newsletter. Be it the small pieces hinting at a single pending release, or the one found in each New Year's letter that leaves nerds searching for answers for the subsequent 12 months, these are exciting little puzzles that leave social media a buzz. And that's ostensibly what happened once again, this time with some interesting twists.
Earlier this week Criterion sent out their newsletter with a drawing of two women playing a game of tennis, with the score tied at love-love. Now, some have seen this as a hint towards a pending release of the great Milos Forman picture Loves of a Blonde, but the more enticing possibility and the one that seems to be a better fit, Ken Russell's Women In Love has a particular wrinkle worthy of note.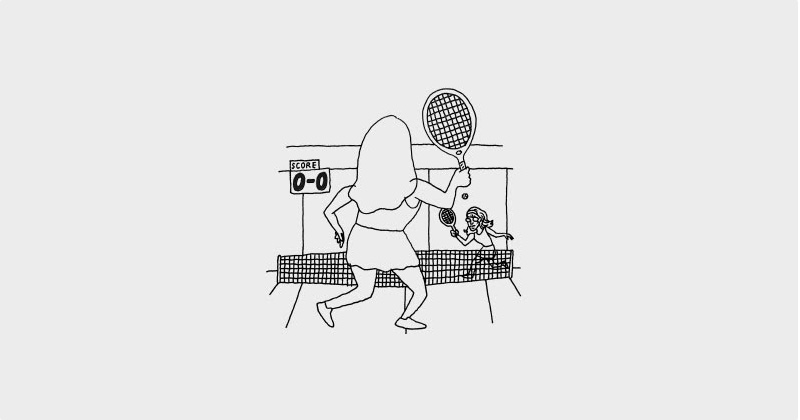 Not only is the film arguably Russell's greatest achievement (it's the only one I myself find worthy of the word "masterpiece"), but a new restoration is currently making a one week revival run at New York's Metrograph theater. An MGM/Park Circus restoration, the new print is a real doozy, and so is the film itself. Again, one of Russell's real crowning achievements, the film is the director's adaptation of the legendary D.H. Lawrence novel of the same name. Telling the story of two men caught between the relationships they have with the main women in their lives and the deep connection they share between themselves, the film is penned by iconic playwright Larry Kramer, and features some of Russell's most entrancing sequences. Be it the nude fight between stars Oliver Reed and Alan Bates or a gobsmacking love montage that takes place in a field, Russell's film is a baroque masterpiece that's as emotionally transfixing as it is full of style and palpable energy.
Now, this would mark Russell's first entry into the Criterion Collection (Mahler has been available on streaming from the company almost since the beginning of their run at Hulu, however) and this would be a massive coup. What supplements could there be? Who really knows. It's an MGM release, so it is completely in the realm of possibility, and surely a mixture of archival materials (there have to be a cornucopia of interviews, as Oliver Reed wasn't one to stay mum) and new scholarly pieces will make this another must own. There is a Region B release, and it's absolutely jam packed with supplements. Russell is on the release in the form of a commentary, as is Larry Kramer in his own. Co-star Glenda Jackson has a lecture included on the release, and an interview with Phil Meheux rounds out the archival materials. A short film based on a different Lawrence piece starring Alan Bates entitled Second Best adds some context to the author at the heart of the source material, and there's even a making of. Obviously this wouldn't be a straight port, but new interviews with the two source commentaries and maybe a new scholarly piece would really turn this into something special. But who knows. This is all just pure, unbridled conjecture. Maybe, just maybe, it isn't though. Maybe, just maybe, this will find its way to a Criterion Collection release one day.
---
£14.07
£14.09
in stock
12 new from £14.07
2 used from £10.89
Amazon.co.uk
Last updated on August 2, 2020 9:11 pm