When Kino announced their October release slate, one film was noticeably missing.
Long rumored to be a release from Kino, Kubrick's first feature Fear And Desire was not included amongst the really top notch October release schedule for the company, but that's changed with one hell of an announcement.
The company just announced that they will be bringing the long-unavailable debut feature from the iconic Stanley Kubrick to home video with a new 35mm restoration from the Library Of Congress, on October 23.
Details about the release haven't hit yet, but the cover art is included below, and it's a rather gorgeous box. It's a fine film, Kubrick's first, and while it's a   novel idea to finally have the film on Blu-ray stateside, it's an absolute milestone for cinephiles, who have longing to see it in the very best way possible. The film will arrive on October 23, and you can see the box art below. More as details arrive.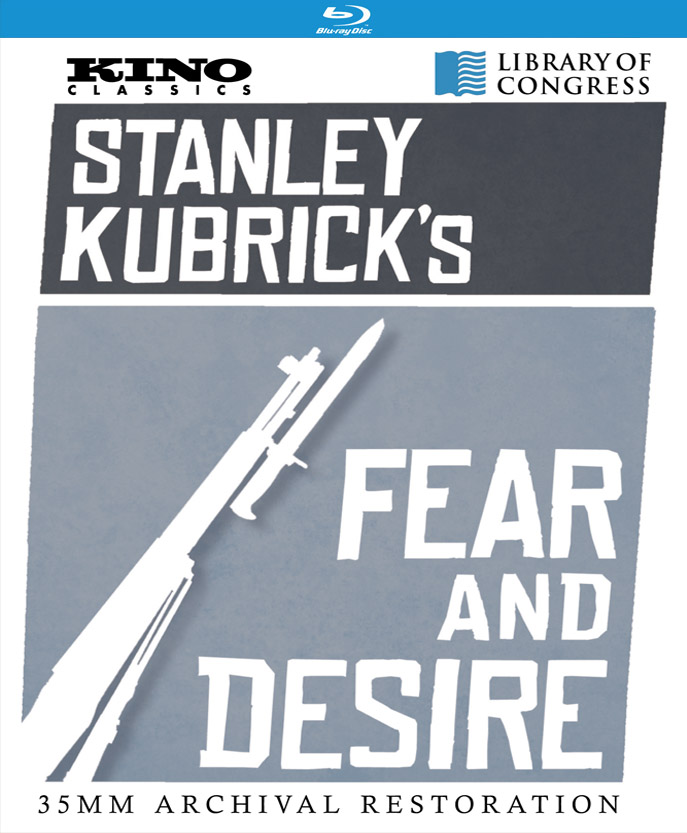 Source: Press Release