Each month, the programmers at the Criterion Channel produce incredible line-ups for their subscribers. For March, the Channel will feature films from Federico Fellini, Charlie Chaplin, Elaine May, and more!
Below you'll find the programming schedule for the month, along with a complete list of titles that Criterion has in store for us. Don't forget to check the Criterion Channel's main page regularly though, as they occasionally will drop surprises that aren't included in the official press release.
Don't subscribe yet? Start a 14-day free trial
Monday, March 1

The Twentieth Century
Exclusive streaming premiere
Canadian history is reimagined as a head-spinning hallucinogenic fantasia in this outrageously warped future cult classic from director Matthew Rankin. In Toronto in 1899, aspiring politician Mackenzie King (Dan Beirne) dreams of becoming the prime minister of Canada. But his romantic vacillation between a British soldier and a French nurse, exacerbated by a fetishistic obsession, may well bring about his downfall. In his quest for power, King must gratify the expectations of his imperious mother, the hawkish fantasies of a warmongering governor-general, and the utopian idealism of a Quebecois mystic before facing a final test of leadership. Inspired by the diary of one of Canada's most famous politicians, The Twentieth Century melds the influences of German expressionism, studio-era Technicolor melodrama, and midnight-movie camp into a feverishly stylized biopic unlike any other.
Tuesday, March 2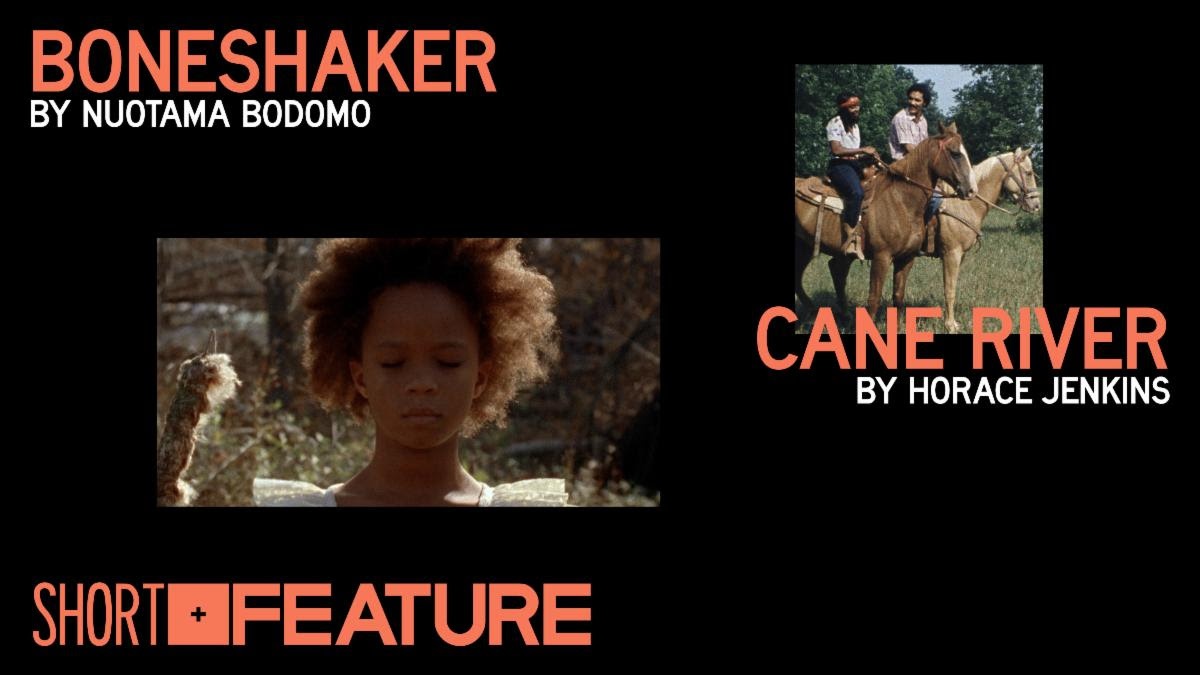 Short + Feature: Black on the Bayou
Boneshaker and Cane River
Two films imbued with a rich sense of Louisiana's landscapes and culture explore the complexities of race, religion, and tradition on the bayou. Shot on sumptuously grainy Super 16 mm, Nuotama Bodomo's short Boneshaker evokes the otherworldly atmosphere of the Louisiana swamplands and the transitory nature of the African immigrant experience through its portrait of a Ghanaian family on a sojourn to a remote church where they hope to receive an exorcism for their rebellious daughter (Beasts of the Southern Wild's Quvenzhané Wallis). The region's lush terrain also provides the backdrop to Horace B. Jenkins's lyrical Cane River, a long-lost, recently rediscovered independent gem that tackles the thorny issue of colorism via the story of a forbidden romance between a Black woman and a Creole man.
Wednesday, March 3

A New Leaf
The brilliance of Elaine May is on full display in her directorial debut, a deliciously deadpan black-comic jewel that stands as one of the finest and funniest films of the 1970s. She stars as the endearingly awkward, plant-obsessed heiress Henrietta Lowell, whose fortune becomes the target of trust-fund-depleted patrician wastrel Henry Graham (Walter Matthau), who's willing to go as far as marriage and murder to get his hands on it. May famously clashed with studio executives in order to protect her vision, and the resulting film, though ultimately recut against her wishes, is a testament to her singular comic genius.
Thursday, March 4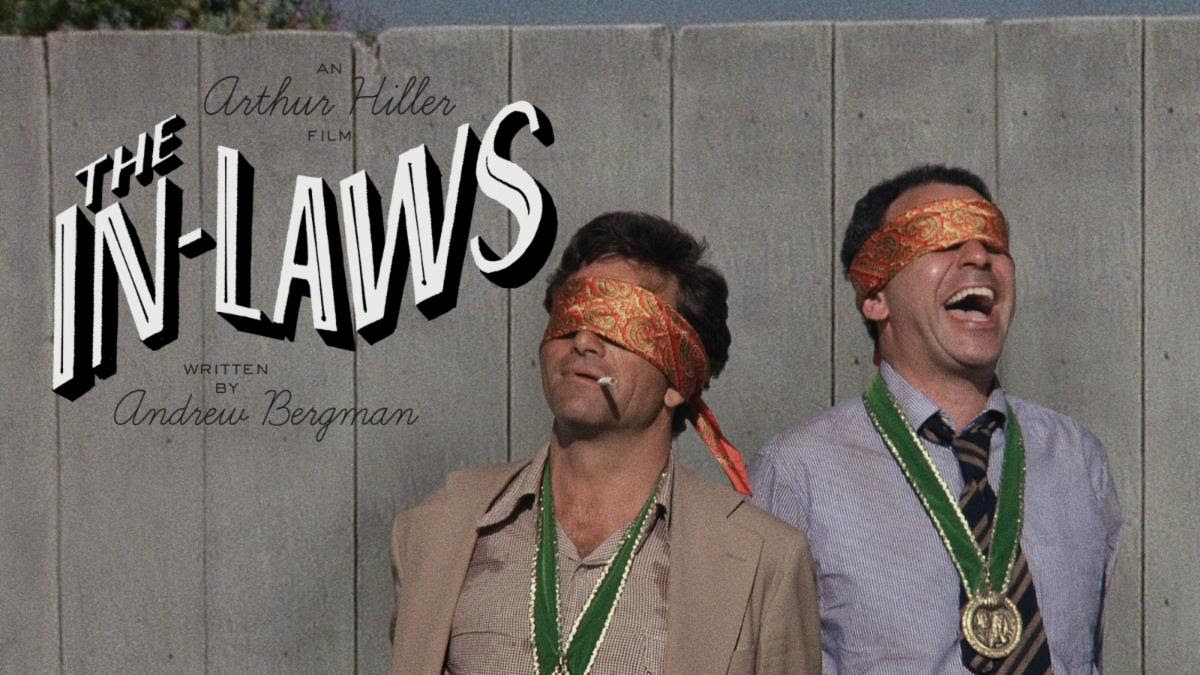 The In-Laws: Criterion Collection Edition #823
Peter Falk and Alan Arkin make for a hilarious dream team in this beloved American sidesplitter. Directed by Arthur Hiller from an ingenious script by Andrew Bergman, The In-Laws may at first seem like a generic meet-the-parents comedy, as Arkin's mild-mannered dentist suspiciously eyes Falk's volatile mystery man, whose son is engaged to his daughter. But soon, through a series of events too serpentine and surprising to spoil, the two men are brought together by a dangerous mission that takes them from suburban New Jersey to Honduras. Fueled by elaborate stunt work and the laconic, naturalistic charms of its two stars, The In-Laws deserves its status as a madcap classic—and has continued to draw ardent fans in the years since its release. SUPPLEMENTAL FEATURES: Audio commentary featuring Hiller, Arkin, Falk, and Bergman; an interview with Arkin; an interview program featuring actors Ed Begley Jr., Nancy Dussault, James Hong, and David Paymer; and more.
Thursday, March 4

Let the Sunshine In: Criterion Collection Edition #976
Two luminaries of French cinema, Claire Denis and Juliette Binoche, unite for the first time in this piercing look at the elusive nature of true love, and the extent to which we are willing to betray ourselves in its pursuit. In a richly layered performance, Binoche plays Isabelle, a successful painter in Paris whose apparent independence belies what she desires most: real romantic fulfillment. Isabelle reveals deep wells of yearning, vulnerability, and resilience as she tumbles into relationships with all the wrong men. Shot in burnished tones by Denis's longtime collaborator Agnès Godard and featuring a mischievous appearance by Gérard Depardieu, Let the Sunshine In finds bleak humor in a cutting truth: we are all, no matter our age, fools for love. SUPPLEMENTAL FEATURES: Interviews with Claire Denis and Juliette Binoche; Voilà l'enchaînement, a short film directed by Denis and adapted from a text by Let the Sunshine In cowriter Christine Angot; and more.
Friday, March 5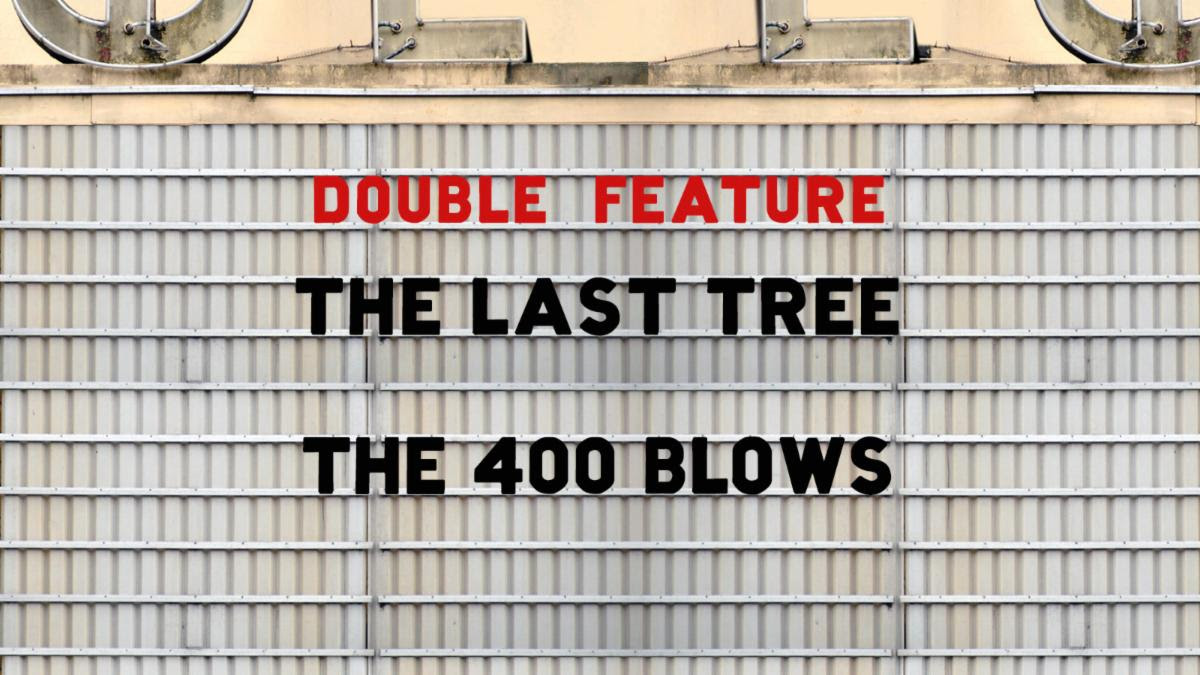 Double Feature: Boys to Men
The Last Tree and The 400 Blows
A vital new cinematic voice and an influential master transform their own experiences of the trials and tribulations of growing up into richly resonant art. Shola Amoo's semiautobiographical The Last Tree employs a swooning visual style to immerse viewers in the world of Femi, a young Nigerian British man navigating his conflicting identities as he comes of age in early–2000s London. Heralded by some as a British answer to Moonlight, it also contains direct nods to François Truffaut's defining portrait of adolescent turmoil The 400 Blows, the French New Wave touchstone that introduced the director and his alter ego—Jean-Pierre Léaud's Antoine Doinel—to the world.
Saturday, March 6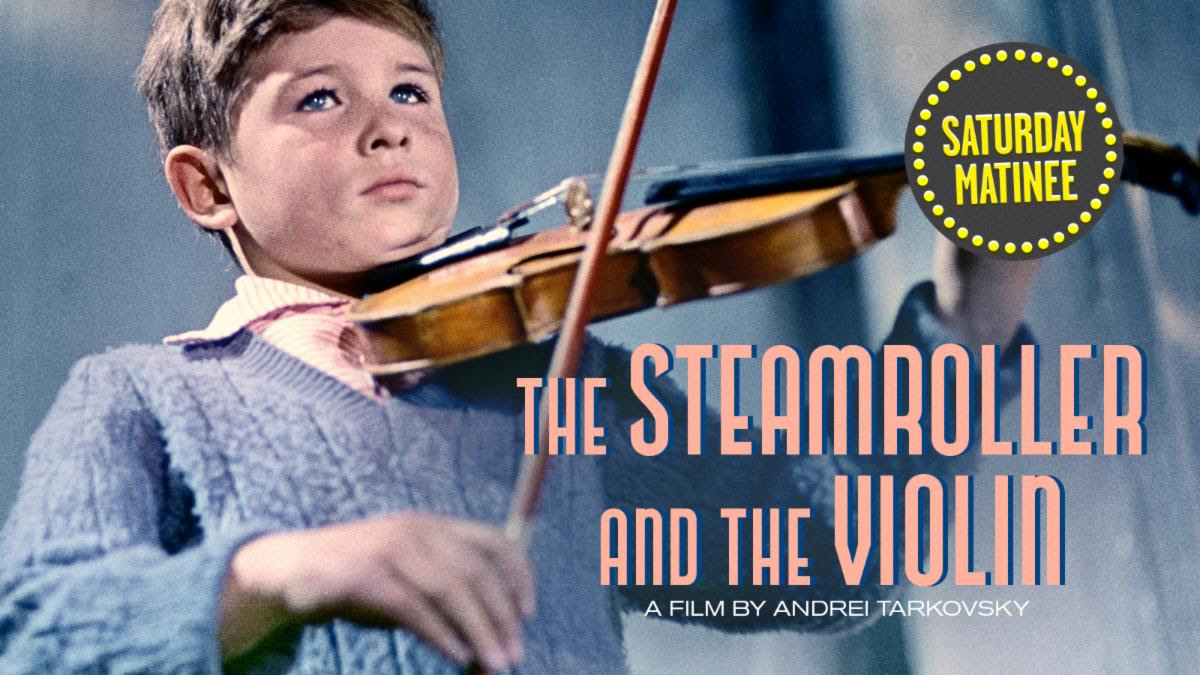 Saturday Matinee: The Steamroller and the Violin
When Sasha, a seven-year-old violin protégé, meets Sergei, a steamroller working in his neighborhood, he starts to open up from his strictly imposed routine of practice. Made as a thesis film for the VGIK Soviet film school, this early work by Andrei Tarkovsky captures the sadness and joy of childhood with the keen perception and visual imagination of a master in the making.
Sunday, March 7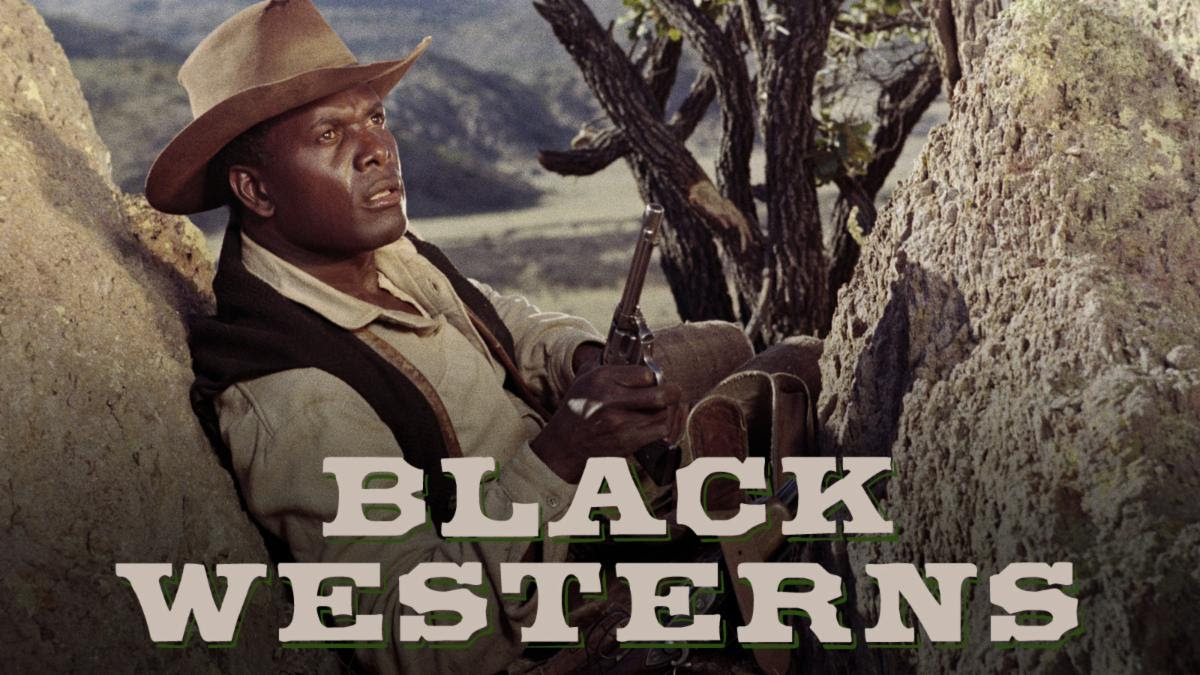 Black Westerns
Featuring an introduction by guest programmer and film scholar Mia Mask
As the civil rights movement gained momentum in the 1960s, leading filmmakers and stars sought to reshape the myths of the Hollywood western. Sidney Poitier, Gordon Parks, and even John Ford were among the directors who drew on the historical experiences of African Americans to tell unexplored stories. In the decades that followed, Black actors from Woody Strode and Poitier (who broke with his urbane image in his thrilling directorial debut Buck and the Preacher) to Vonetta McGee and Ving Rhames would repeatedly play key roles as cattle rustlers, cavalrymen, outlaws, and bounty hunters in bold revisions of the genre. Featuring works by Mario van Peebles, John Singleton, and Gordon Parks Jr., this selection curated by guest programmer Mia Mask shows how the western aged and changed. It incorporated Blaxploitation (Thomasine and Bushrod), documentary (Black Rodeo), historical drama (Rosewood), and the coming-of-age film (The Learning Tree) as new generations of artists sought to broaden our understanding of the old frontier.
Sergeant Rutledge, John Ford, 1960
Duel at Diablo, Ralph Nelson, 1966
The Learning Tree, Gordon Parks, 1969
El Condor, John Guillermin, 1970 *
Skin Game, Paul Bogart and Gordon Douglas, 1971
Black Rodeo, Jeff Kanew, 1972
Buck and the Preacher, Sidney Poitier, 1972
The Legend of Black Charley, Martin Goldman, 1972
Thomasine and Bushrod, Gordon Parks Jr., 1974
Posse, Mario Van Peebles, 1993
Buffalo Soldiers, Charles Haid, 1997
Rosewood, John Singleton, 1997
*Available April 1
Please be advised: some of the films contain offensive racist language and racial stereotypes.
Monday, March 8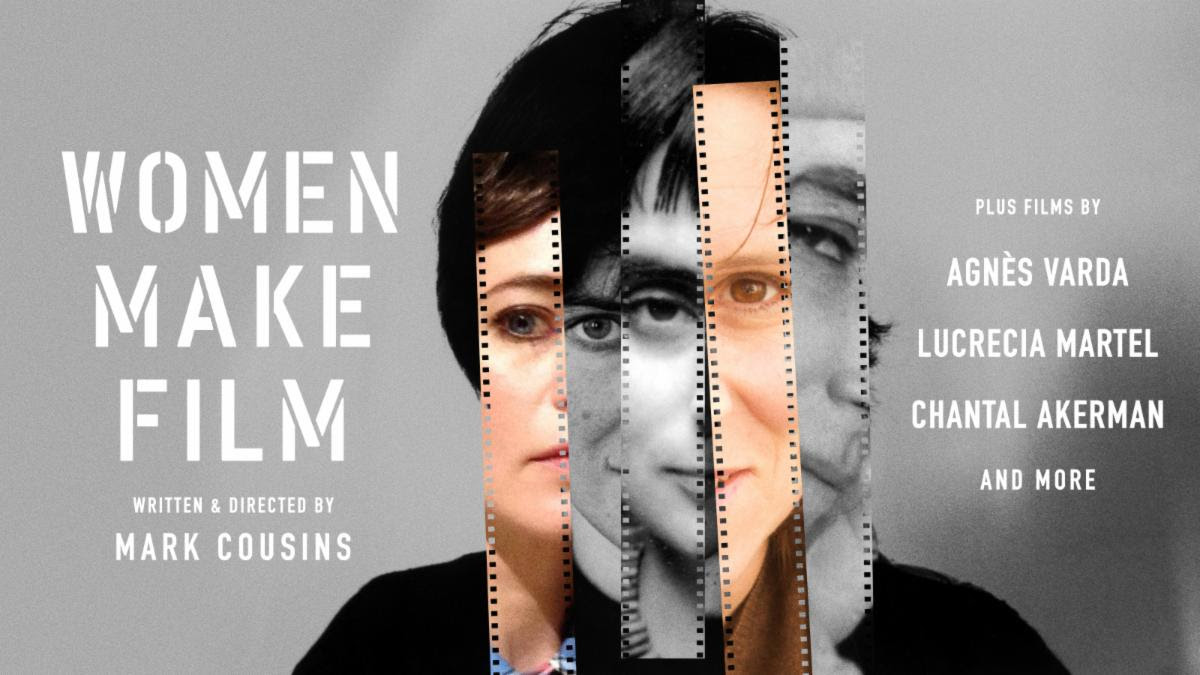 Women Make Film
Presented with a selection of films referenced in the documentary
Five years in the making, this epic journey through film history is made up of forty "chapters" narrated by Tilda Swinton, Jane Fonda, Adjoa Andoh, Sharmila Tagore, Kerry Fox, Thandie Newton, and Debra Winger. Women Make Film follows in the footsteps of Mark Cousins's The Story of Film: An Odyssey to give us a guided tour of the art and craft of the movies. Using almost a thousand film extracts from thirteen decades and five continents, Cousins explores how films are made, shot, and edited; how stories are shaped; and how movies depict life, love, politics, humor, and death through the compelling lens of some of the world's greatest directors—all of them women.
Tuesday, March 9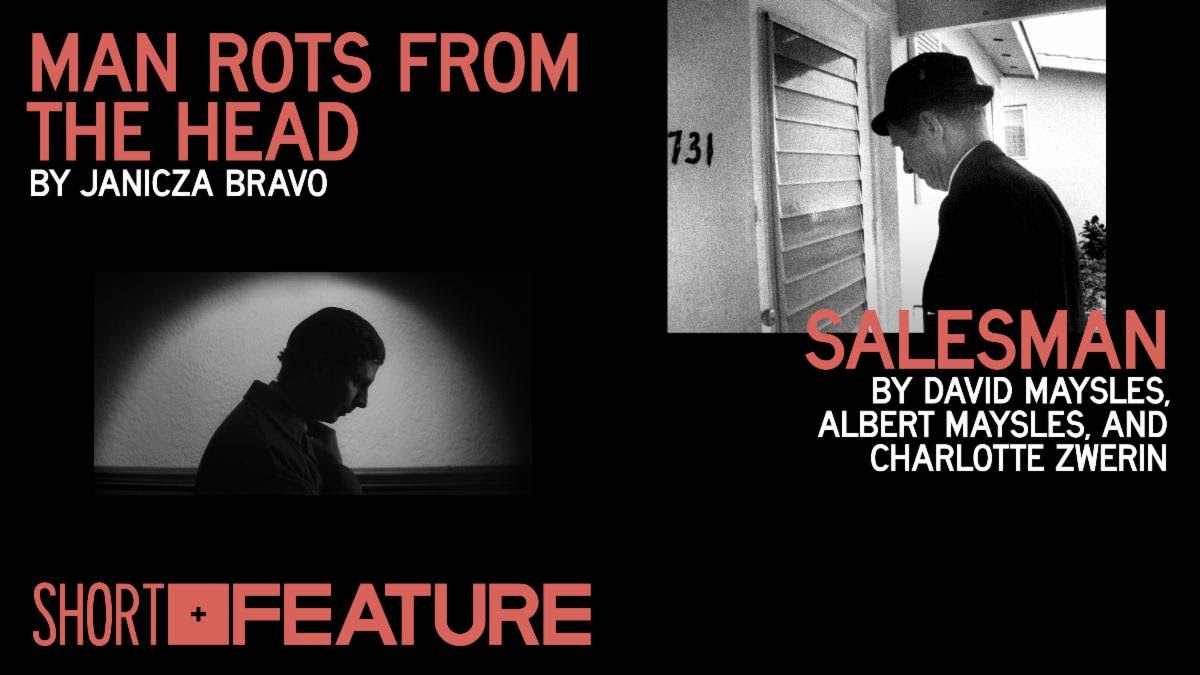 Short + Feature: Life of a Salesman
Man Rots from the Head and Salesman
Traveling salesmen reckon with the void of contemporary existence in a supremely sinister short and a groundbreaking vérité documentary. Starring Michael Cera as a door-to-door knife salesman, Janicza Bravo's Man Rots from the Head follows its hapless protagonist through a series of increasingly unsettling encounters with would-be customers. It plays like a demented, surrealist spin on Albert Maysles, David Maysles, and Charlotte Zwerin's direct-cinema landmark Salesman, a portrait of four dogged bible sellers whose fast-talking bravado conceals the frustration, disappointment, and disillusionment lurking beneath midcentury American life.
Wednesday, March 10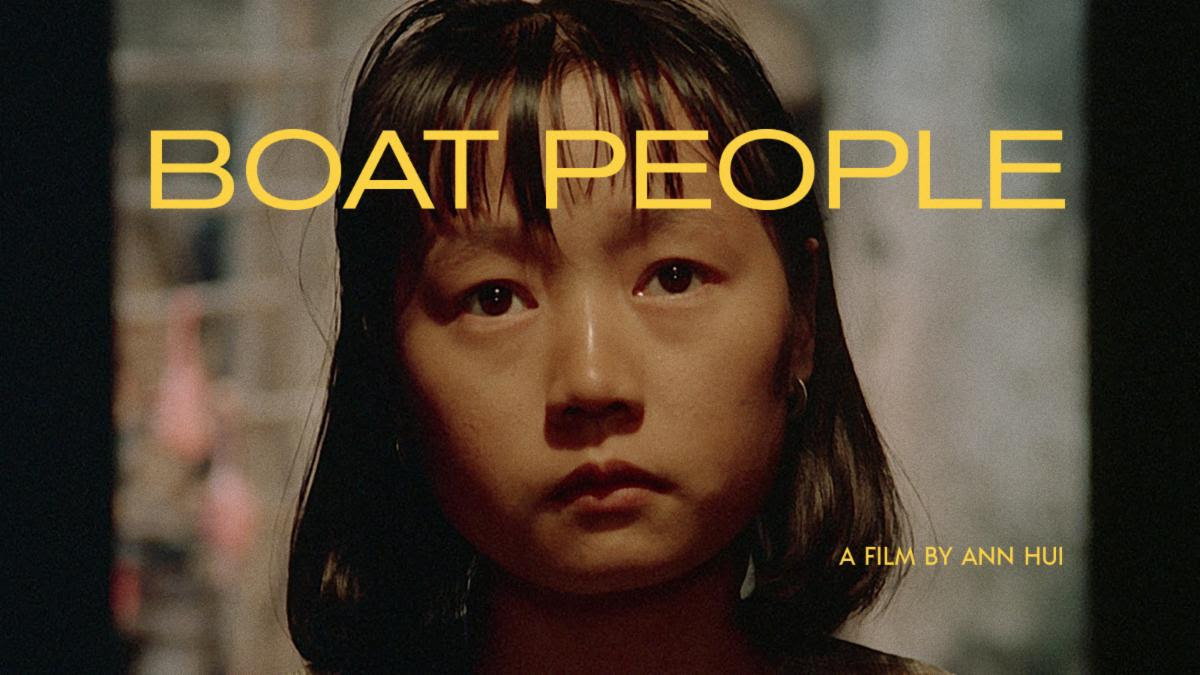 Boat People
One of the major films of the Hong Kong New Wave, Ann Hui's Boat People is a work of indelible humanity and searing political resonance. Invited to document the progress of postwar Vietnamese society, a Japanese photojournalist (George Lam) initially finds a picture-perfect image of communist contentment. But when he begins looking beneath the idealized surface the government wants him to see, he discovers a world of poverty and brutality that shocks him into helping a desperate family escape. Winner of five Hong Kong Film Awards—including best picture and director—Hui's masterpiece gives harrowing expression to the experiences of those living under authoritarian oppression.
Thursday, March 11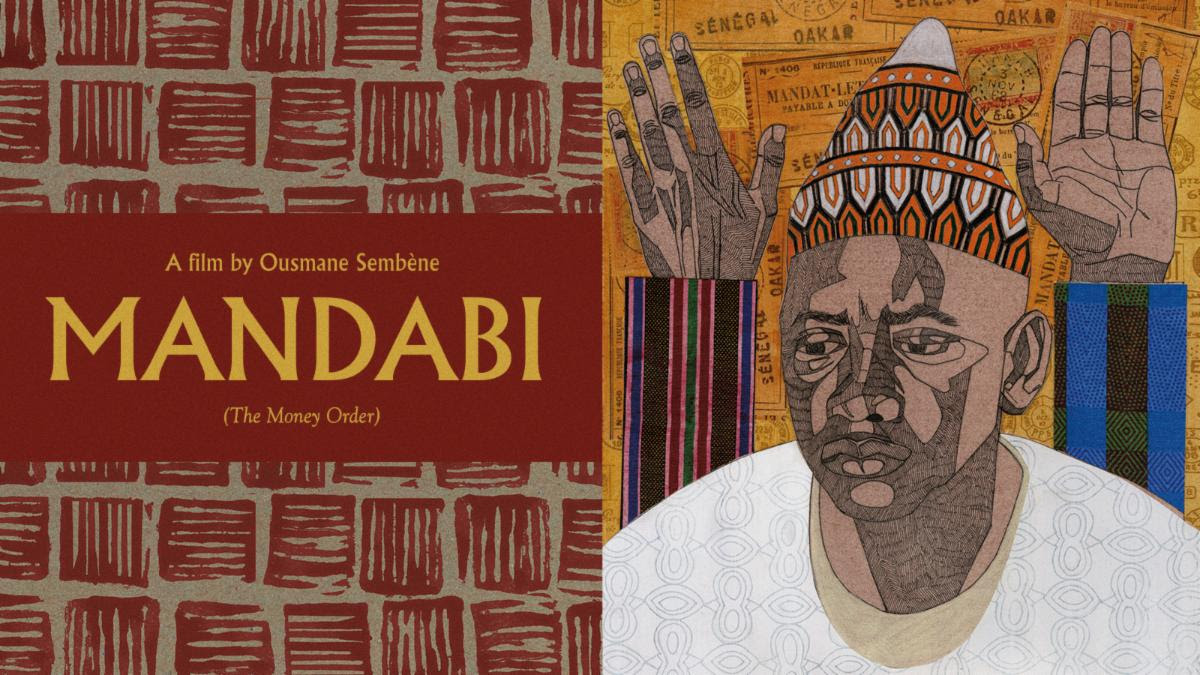 Mandabi: Criterion Collection Edition #1065
This second feature by Ousmane Sembène was the first movie ever made in the Wolof language—a major step toward the realization of the trailblazing Senegalese filmmaker's dream of creating a cinema by, about, and for Africans. After jobless Ibrahima Dieng receives a money order for 25,000 francs from a nephew who works in Paris, news of his windfall quickly spreads among his neighbors, who flock to him for loans even as he finds his attempts to cash the order stymied in a maze of bureaucracy, and new troubles rain down on his head. One of Sembène's most coruscatingly funny and indignant films, Mandabi—an adaptation of a novella by the director himself—is a bitterly ironic depiction of a society scarred by colonialism and plagued by corruption, greed, and poverty. SUPPLEMENTAL FEATURES: An introduction by film scholar Aboubakar Sanogo; a conversation with author and screenwriter Boubacar Boris Diop and sociologist and feminist activist Marie Angélique Savané; Praise Song, a program about Sembène featuring outtakes from the 2015 documentary Sembène!; and more.
Thursday, March 11

Creative Marriages: Jean-Luc Godard & Anna Karina
Featuring a new introduction by critic Michael Sragow
Has any other couple exerted as potent an influence on the course of movie history as Jean-Luc Godard and Anna Karina? Before, during, and after their tumultuous marriage, this director and actor interwove their personal lives and their art in seven films that changed the face of cinema. In Band of Outsiders, Karina's portrait of a soulful innocent enabled Godard to transform a juvenile-delinquent crime novel into a pulp Jules and Jim. And in Pierrot le fou, her embodiment of a freedom-loving hedonist and homicidal femme fatale anchored Godard's pop-art hybrid of film noir, road comedy, guerrilla theater, and social-political farce. Karina wasn't just the image, but also the inspiration and spirit of the most poetic and accessible movies Godard ever made.
Friday, March 12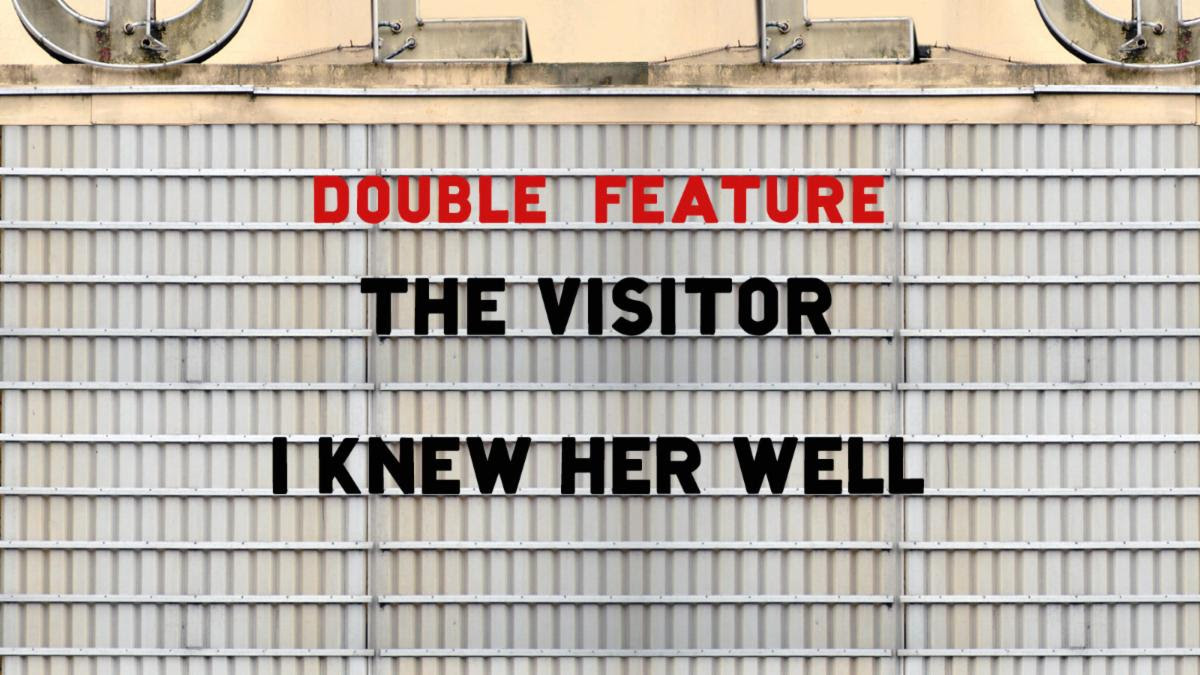 Double Feature: Commedia alla Pietrangeli
The Visitor and I Knew Her Well
Though he began his career as a collaborator on early neorealist touchstones by Luchino Visconti and Roberto Rossellini, Antonio Pietrangeli soon found his voice as one the foremost practitioners of the irreverent art of commedia all'italiana. This pairing of two of Pietrangeli's finest—the cutting sex farce The Visit and the tragicomic celebrity-culture satire I Knew Her Well—displays the deft touch of an astute social observer whose early death cut short a brilliant career just as it was blossoming.
Saturday, March 13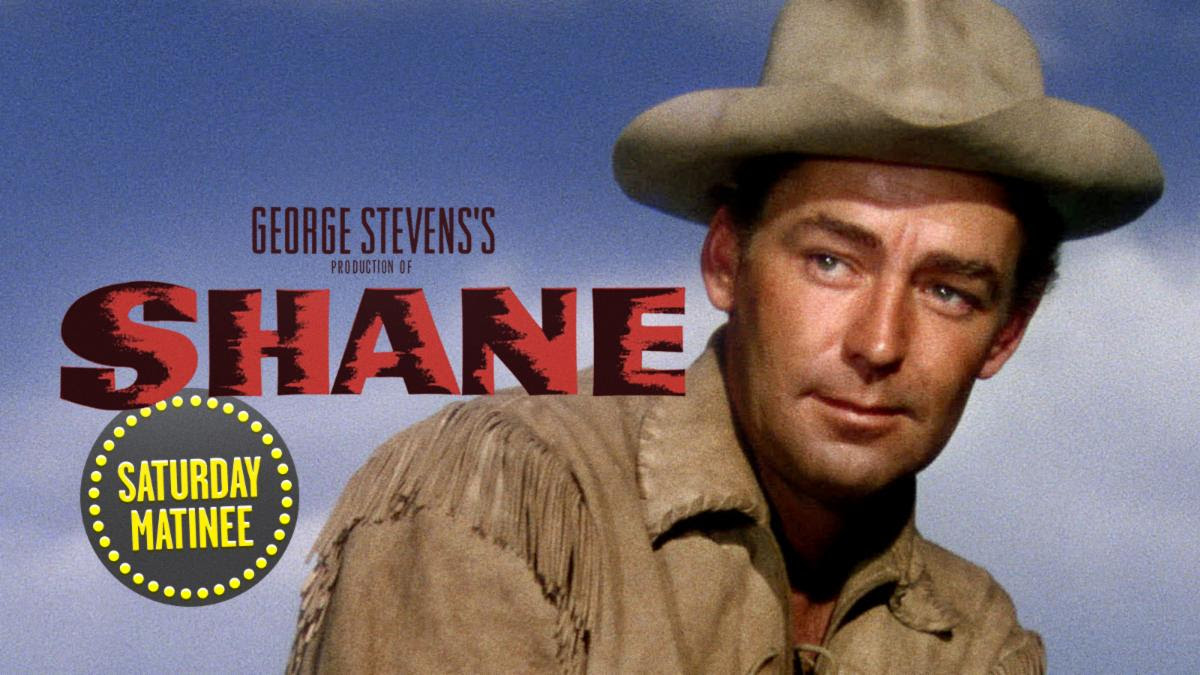 Saturday Matinee: Shane
George Stevens's majestic western gave the genre one of its most iconic heroes, in a film that has assumed the stature of myth. The story brings Shane (Alan Ladd), a mysterious drifter and retired gunfighter, to the assistance of homesteader Joe Starrett (Van Heflin) and his family, who are being terrorized by a wealthy cattleman (Emile Meyer) and his hired gun (Jack Palance). In fighting this decisive battle, Shane sees the end of his own way of life. Hollywood legend Jean Arthur returned to the big screen one last time in this elegy for America's fabled frontier past.
Sunday, March 14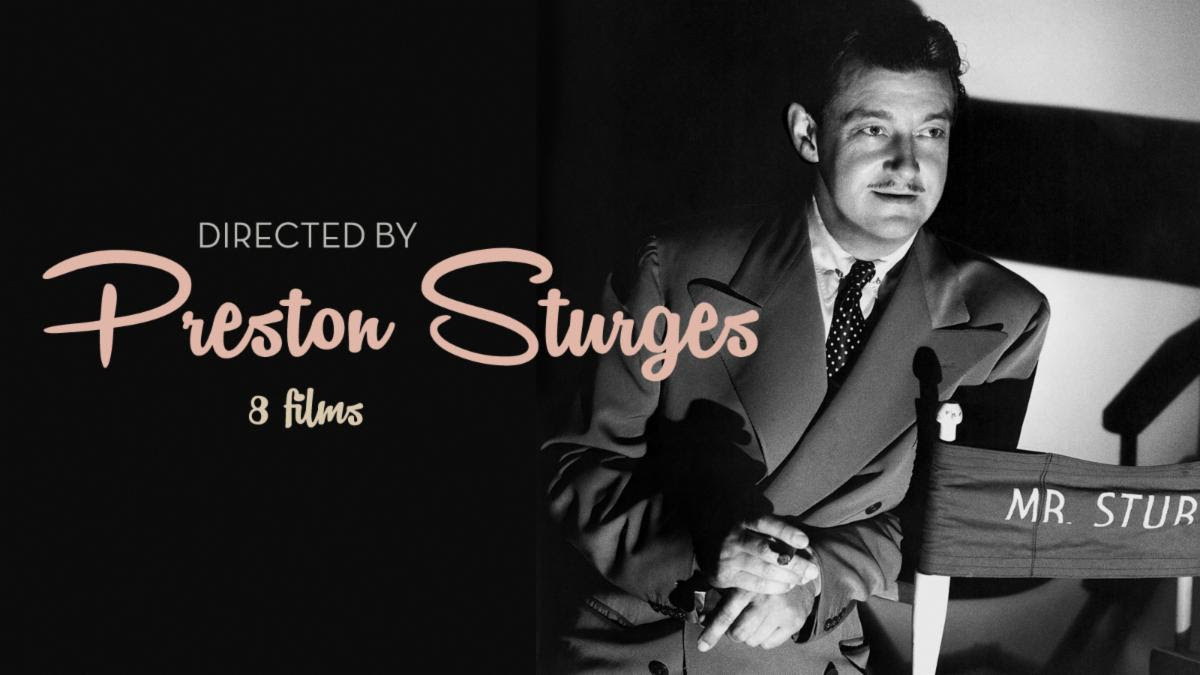 Directed by Preston Sturges
From capitalism to patriotism to politics to marriage, there was virtually no pillar of American life that escaped unscathed during screwball auteur Preston Sturges's whirlwind heyday in the 1940s. One of the first Hollywood filmmakers to write and direct his own scripts (a deal he negotiated by selling his Oscar-winning screenplay for The Great McGinty to Paramount for just $10), Sturges took screwball comedy to new heights of sublime absurdity with his elegantly cockeyed dialogue, free-form approach to narrative, and subversive skewering of conventional morality. These immortal comedy classics—including the Barbara Stanwyck sizzler The Lady Eve, the everyman ode Sullivan's Travels, and the Production Code–defying jaw-dropper The Miracle of Morgan's Creek—were the result of a brief but dazzling run of creativity that remains virtually unmatched in Hollywood history.
The Great McGinty, 1940
Christmas in July, 1940
The Lady Eve, 1941
Sullivan's Travels, 1941
The Palm Beach Story, 1942
The Miracle of Morgan's Creek, 1944
Hail the Conquering Hero, 1944
Unfaithfully Yours, 1948
Monday, March 15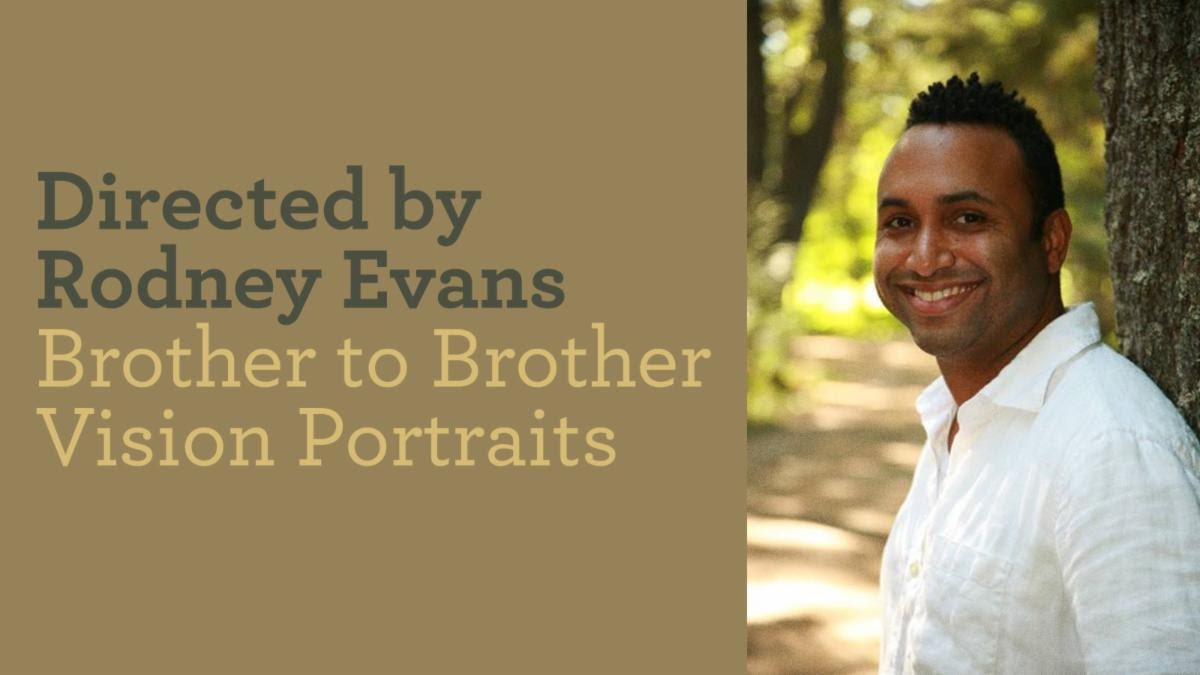 Films by Rodney Evans
Featuring a new introduction by the filmmaker
New York City–based filmmaker Rodney Evans celebrates triumphs over adversity in his beautifully crafted, deeply personal works, which draw from his own experiences as a Black, queer, and disabled artist. Starring Anthony Mackie in his breakthrough role, Evans's acclaimed feature debut Brother to Brother is an ode to queer African American creativity across generations—from the Harlem Renaissance to the present day. Fifteen years later, Evans—confronting the loss of his sight due to an irreversible condition—turned the camera on himself and three other blind artists in Vision Portraits, a profound philosophical rumination on what it means to truly see.
Brother to Brother, 2004
Vision Portraits, 2019
Tuesday, March 16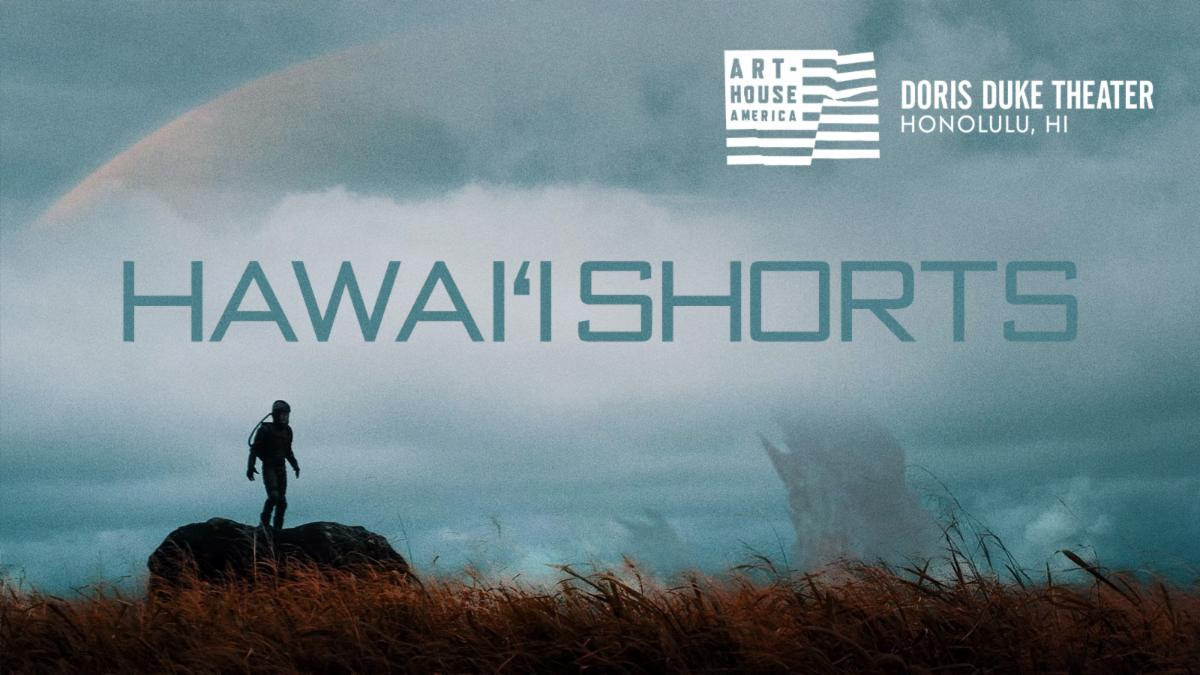 Hawai'i Shorts
While documentary work has defined the visual language of Hawai'i cinema for decades, a rise in narrative filmmaking in recent years signals an evolution in Hawai'i-based storytelling—helmed by a burgeoning generation of filmmakers actively engaged in collective world-building through narrative fiction, particularly from a Native Hawaiian lens. Selected by Doris Duke Theatre programmer Taylour Chang, these short films are just a few examples of a growing community of artists nurturing a visual language for Hawai'i cinema that is rooted to the land that inspires it. The inspirations seeded in these films continue to open exciting new horizons for narrative storytelling in Hawai'i. Also: don't miss our Art-House America profile of the Doris Duke Theatre, featuring another selection of Hawaiian films curated by Chang.
Lāhainā Noon, Christopher Kahunahana, 2014
Kalewa, Mitchel Viernes, 2018
The Moon and the Night, Erin Lau, 2018
Other People, Bryson Chun, 2018
The Pit Where We Were Born, Alexander Bocchieri, 2018
Down on the Sidewalk in Waikīkī, Justyn Ah Chong, 2019
Moloka'i Bound, Alika Maikau, 2019
Wednesday, March 17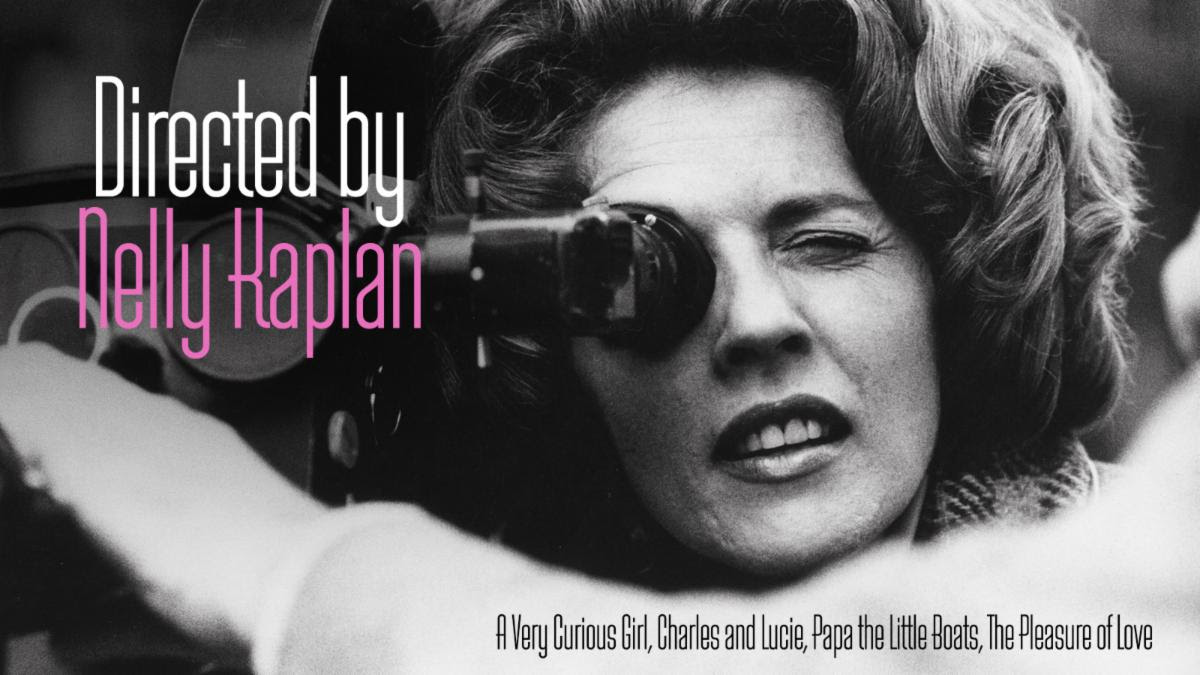 Directed by Nelly Kaplan
Sex, power, and rebellion are at the heart of the feminist cinema of Nelly Kaplan, the unsung iconoclast who passed away in November 2020. Born in Argentina to a Russian Jewish family, Kaplan relocated to Paris at age seventeen, where she became an assistant to legendary director Abel Gance before directing her first (and still best-known) feature, the caustic antipatriarchal revenge comedy A Very Curious Girl. Transgressive, satirical, and surreal, Kaplan's films are defined by their proactive female protagonists—complex, empowered women who, in Kaplan's world, are always in charge.
A Very Curious Girl, 1969
Papa the Little Boats, 1971
Charles and Lucie, 1979
The Pleasure of Love, 1991
Thursday, March 18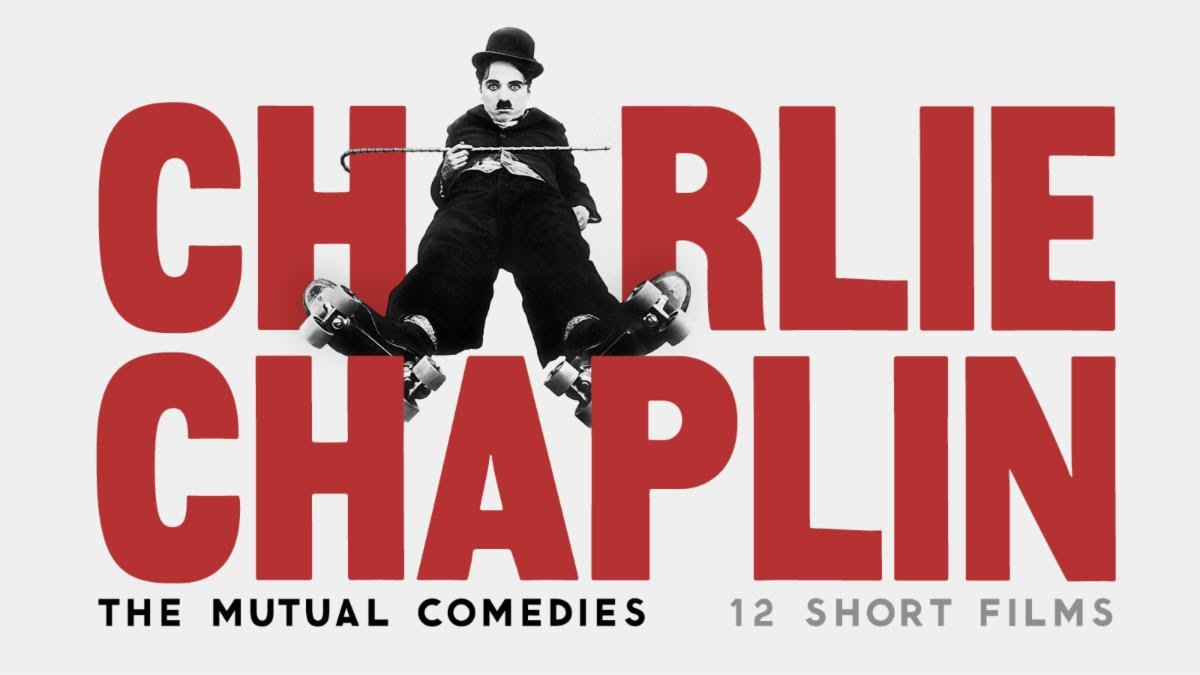 Charlie Chaplin: The Mutual Comedies
Featuring the documentaries Chaplin's Goliath and The Birth of the Tramp
In the two-reel comedies Charlie Chaplin created for the Mutual Film Corporation between 1916 and 1917, the slapstick virtuoso sometimes played an inebriate, a fireman, or a prop man in a movie studio; but most of all, he further explored and developed the Little Tramp character who would come to stand as one of cinema's most immortal comic creations. The Little Tramp of these films became arguably the most famous and recognizable character in the world, while Chaplin himself became the highest-paid filmmaker of his time. In these twelve definitive classics of silent screen comedy, Chaplin perfected what would become his trademark themes and techniques and created what many critics and enthusiasts regard as his finest work.
The Floorwalker, 1916
The Fireman, 1916
The Vagabond, 1916
One A.M., 1916
The Count, 1916
The Pawnshop, 1916
Behind the Screen, 1916
The Rink, 1916
Easy Street, 1917
The Cure, 1917
The Immigrant, 1917
The Adventurer, 1917
Thursday, March 18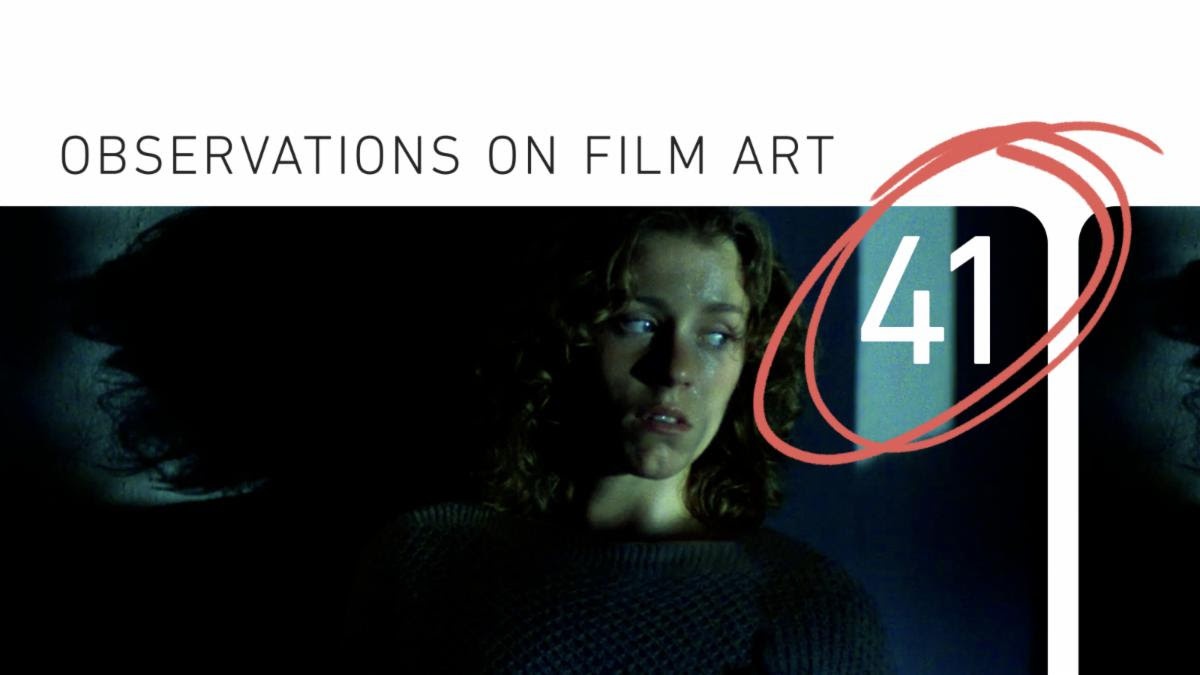 Observations on Film Art #41: The Viewer Who Knew Just Enough—Point of View in Blood Simple
With their razor-sharp debut Blood Simple, Joel and Ethan Coen introduced the world to their striking sensibility and redefined film noir for a new generation. In this edition of Observations on Film Art, Professor David Bordwell explores how the brothers employ a sophisticated shuffling of viewpoints in order to generate nonstop suspense and surprise and to create a cool, sometimes comic detachment from the story's increasingly berserk proceedings.
Friday, March 19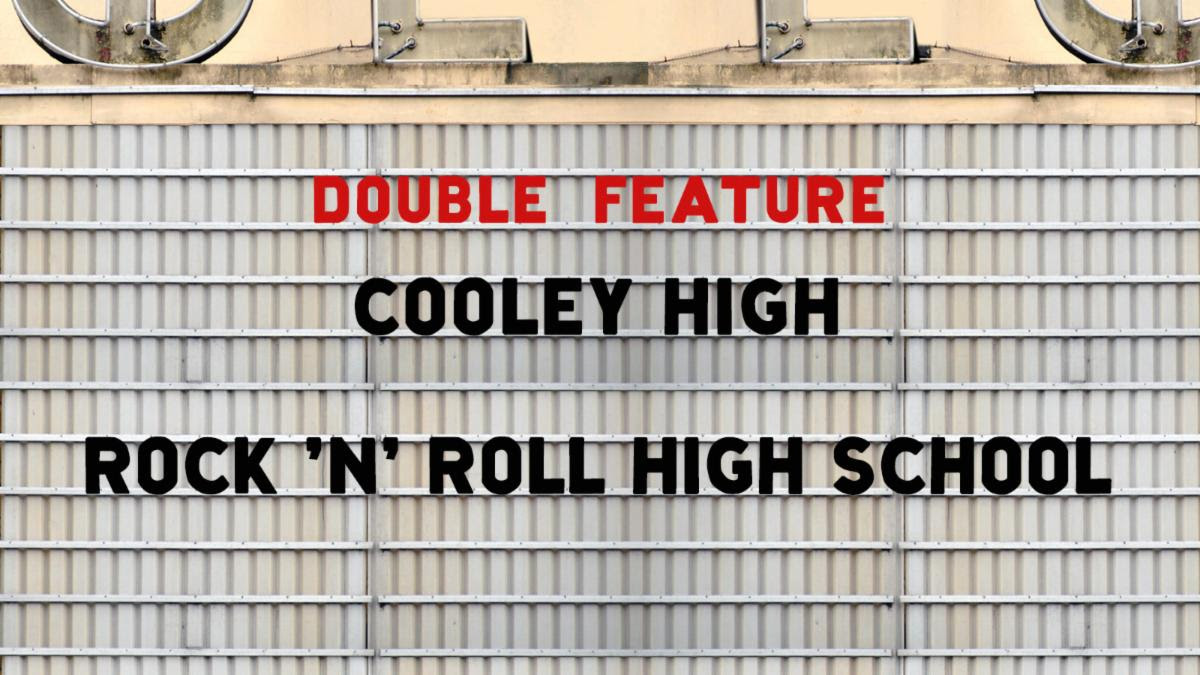 Double Feature: Reading, Writing, and Rebellion
Cooley High and Rock 'n' Roll High School
Get your teenage kicks with a pair of 1970s high-school classics featuring killer soundtracks and bursting with the spirit of youthful rebellion. Cited as a key influence by both Spike Lee and John Singleton, Michael Schultz's Chicago-set Black-cinema touchstone Cooley High follows two best friends over the course of a wild last few weeks of high school as they cut class and embark on a series of adventures set to classic Motown. Then, sing along with the Ramones as they help the kids of Vince Lombardi High take over their school in the name of punk in the rude, crude, raucous cult favorite Rock 'n' Roll High School. Just one question: "Do your parents know that you're Ramones?"
Saturday, March 20

Saturday Matinee: Georges Méliès: Fairy Tales in Color
The inexhaustibly imaginative magician of early cinema, Georges Méliès created some of the medium's very first fantasies through his revolutionary use of trick photography, special effects, and exquisite hand-painted color. Beautifully restored by Lobster Films, these whimsical wonders—including science-fiction landmark A Trip to the Moon, gorgeous dreamscape The Kingdom of Fairies, and the Jules Verne-inspired The Impossible Voyage—continue to delight and enchant more than one hundred years after their creation.
The Pillar of Fire, 1899
Joan of Arc, 1900
A Trip to the Moon, 1902
Robinson Crusoe, 1903
The Kingdom of Fairies, 1903
The Infernal Cauldron, 1903
The Impossible Voyage, 1904
Rip's Dream, 1905
The Inventor Crazybrains and His Wonderful Airship, 1905
The Merry Frolics of Satan, 1906
The Witch, 1906
The Diabolic Tenant, 1906
Whimsical Illusions, 1910
Sunday, March 21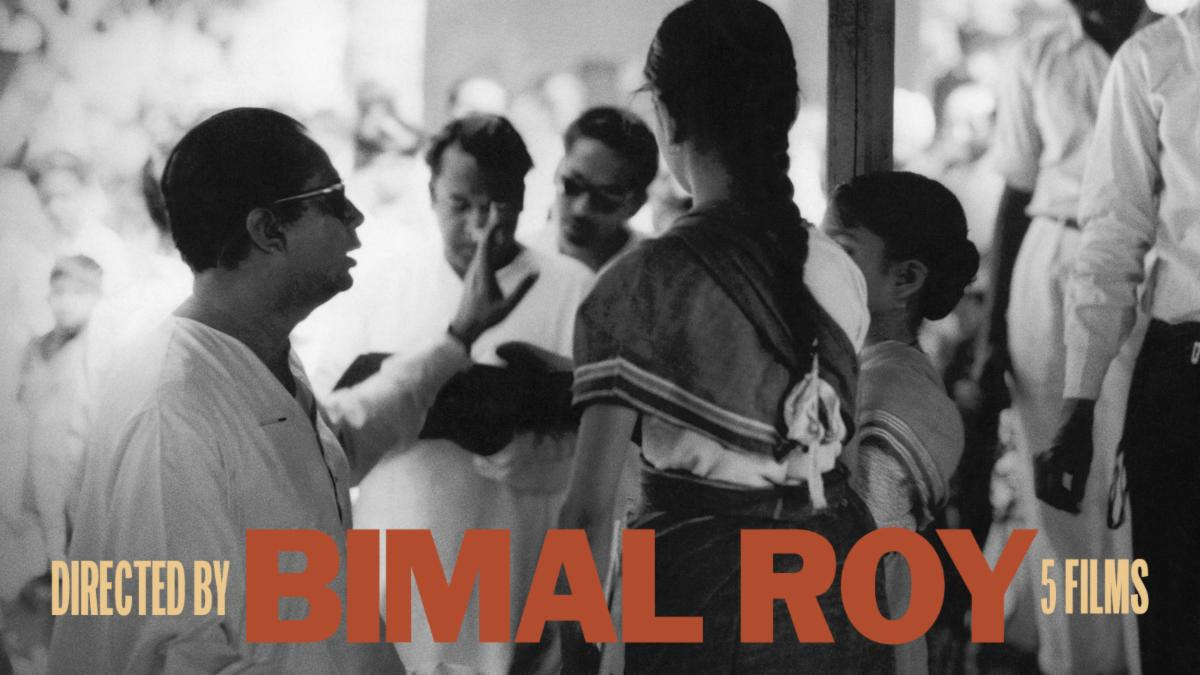 Directed by Bimal Roy
A pioneer of India's Parallel Cinema, Bimal Roy brought a new level of realism to his country's film industry with his landmark breakthrough Do bigha zamin, a heartrending portrait of an ordinary family's everyday struggle for survival, inspired by the Italian neorealist movement. Both a master visual stylist and an empathetic champion of the oppressed, Roy skillfully straddled the line between art and commercial cinema, tackling issues of poverty, caste discrimination, and the subjugation of women through his moving melodramas and earthy romances.
Do bigha zamin, 1953
Devdas, 1955
Madhumati, 1958
Sujata, 1960
Bandini, 1963
Monday, March 22

Don't Blink – Robert Frank
The life and work of Robert Frank—the legendary photographer behind the landmark book The Americans and director of films like the Beat classic Pull My Daisy and the infamous Rolling Stones documentary Cocksucker Blues—are so intertwined that they are practically one and the same. Directed by Frank's longtime friend and editor Laura Israel, Don't Blink is a lively and revealing journey into the images and words of this iconoclastic artist, a Swiss-born man who reinvented himself the American way and continued to stand on ground of his own making well into his nineties.
Monday, March 22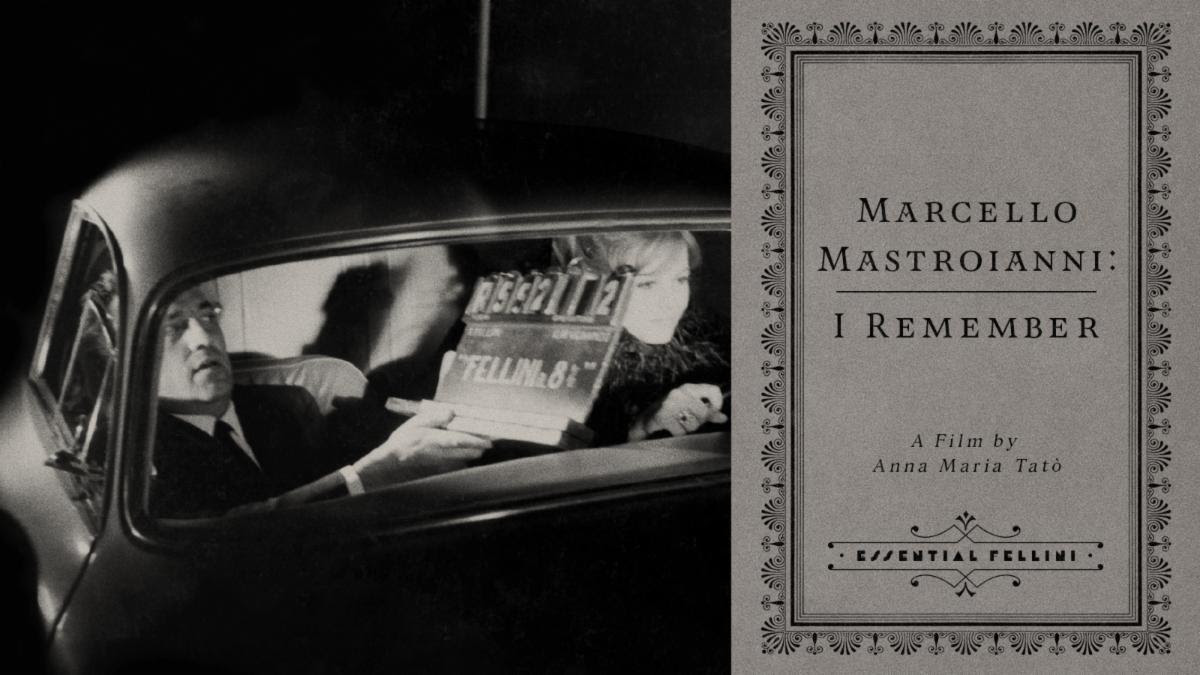 Marcello Mastroianni: I Remember
Italian-cinema icon Marcello Mastroianni starred in more than a hundred films over the course of his astonishing, half-century career, though he will perhaps always be best remembered for the six masterpieces he made with Federico Fellini, who cast the actor as his on-screen alter ego in international sensations like La dolce vita and 8½. In this sprawling documentary directed by Mastroianni's longtime partner, Anna Maria Tatò, the actor tells the story of his life with philosophical humility and sly wit, offering candid insight into the man behind the dashing image.
Tuesday, March 23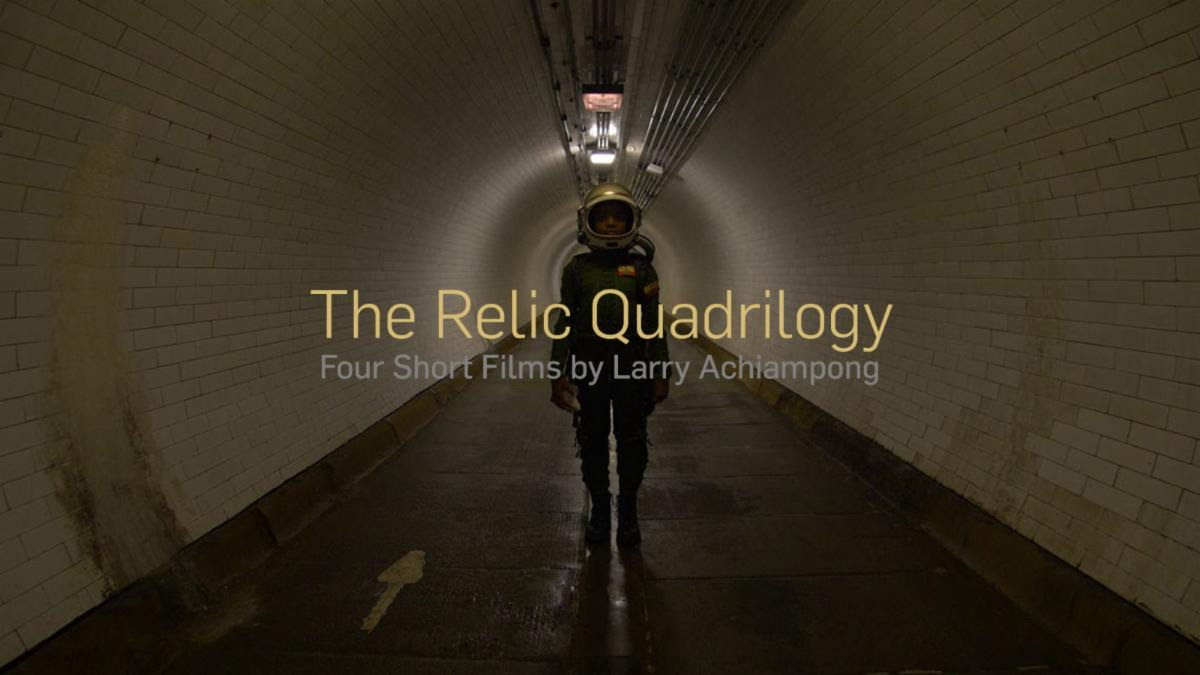 The Relic Quadrilogy
Part of a sprawling, ongoing multimedia project by artist Larry Achiampong, these four films imagine a future in which the global West has begun a decline into obsolescence, while a unified Africa ascends into prosperity, harmony, and a leadership role in the world, an Afrofuturist utopia in which so-called Relic Travellers journey across Britain and the world collecting the remnants and testimonies of a colonial past. Layering image, voice-over, and evocative music to create an immersive audiovisual experience, the Relic films are both hopeful visions of a rising Africa and mournful elegies for a tragic history.
Wednesday, March 24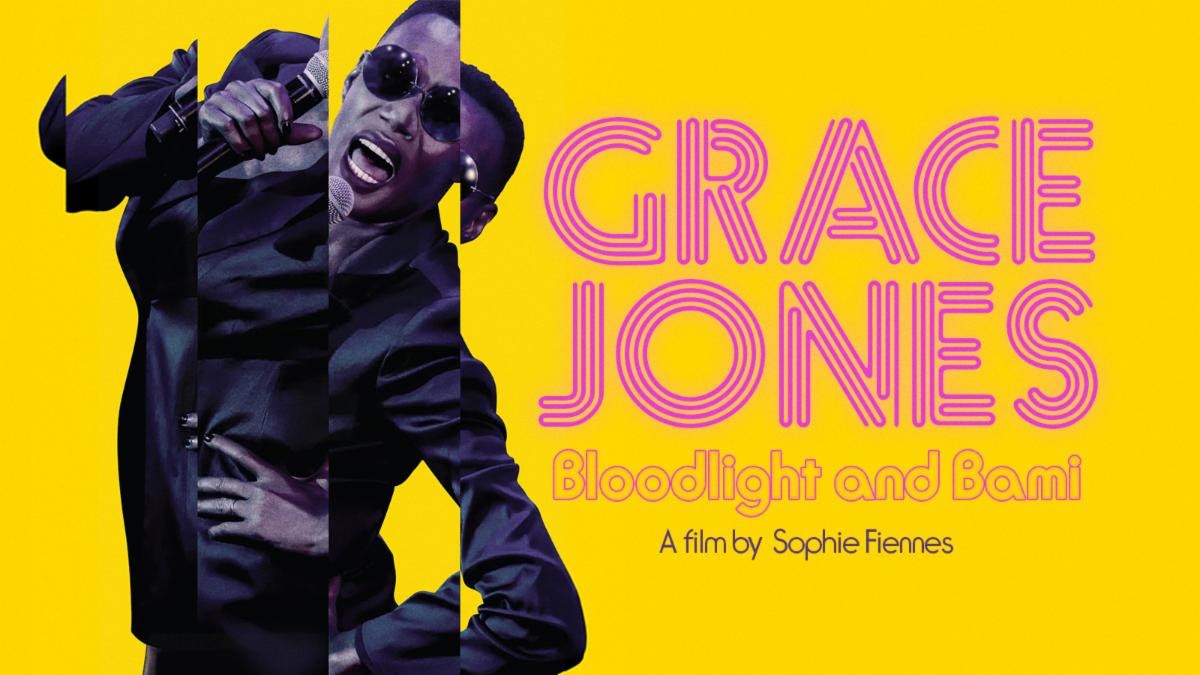 Grace Jones: Bloodlight and Bami
This electrifying journey through the public and private worlds of the legendary Grace Jones blends eye-popping musical performances with intimate personal footage, all brimming with Jones's bold aesthetic. A larger-than-life entertainer, an androgynous glam-pop diva, an unpredictable media presence: Grace Jones is all these things and more. Taking us home with her to Jamaica, into the studio with longtime collaborators Sly & Robbie, and backstage at gigs around the world, Sophie Fiennes's documentary goes beyond the traditional music biography, offering a portrait as stylish and unconventional as its subject.
Thursday, March 25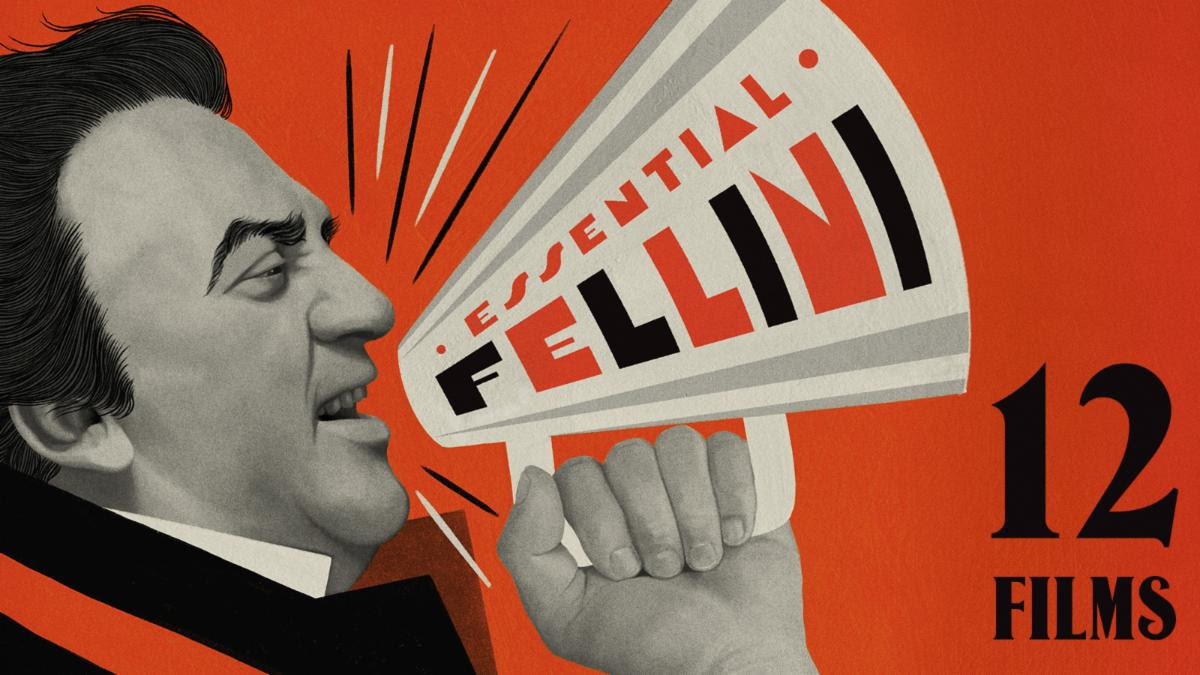 Essential Fellini
A century after his birth, Federico Fellini still stands apart as a giant of the cinema. The Italian maestro is defined by his dualities: the sacred and the profane, the masculine and the feminine, the provincial and the urbane. He began his career working in the slice-of-life poetry of neorealism, and though he soon spun off on his own freewheeling creative axis, he never lost that grounding, evoking his dreams, memories, and obsessions in increasingly grand productions teeming with carnivalesque imagery and flights of phantasmagoric surrealism while maintaining an earthy, embodied connection to humanity. Featuring a selection of beautifully restored classics, this tribute celebrates a titan who conjured a cinematic universe all his own: a vision of the world as a three-ring circus in which his innermost infatuations, fears, and fantasies take center stage.
Variety Lights, 1950
The White Sheik, 1952
I vitelloni, 1953
La strada, 1954
Il bidone, 1955
Nights of Cabiria, 1957
8½, 1963
Juliet of the Spirits, 1965
Amarcord, 1973
City of Women, 1980
And the Ship Sails On, 1983
Intervista, 1987
Friday, March 26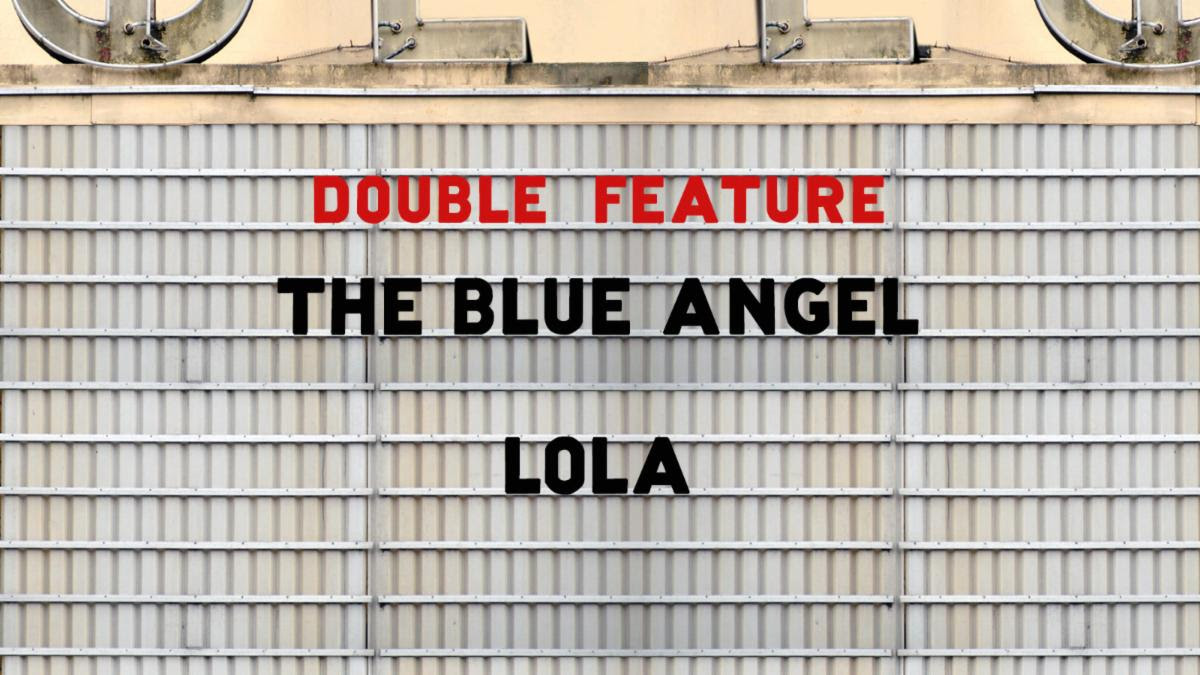 Double Feature: Whatever Lola Wants, Lola Gets
The Blue Angel and Lola
Two masters of cinematic artifice and melodramatic irony speak to one another across generations in these twin tales of moral degradation set in the seedy underbelly of German society. Steeped in the seductive decadence of the Weimar era, Josef von Sternberg's The Blue Angel launched Marlene Dietrich to international stardom as Lola Lola, the nightclub temptress who leads Emil Jannings's naive schoolmaster down a path of ruin. Fifty years later, Rainer Werner Fassbinder updated the story for postwar West Germany in Lola, in which Barbara Sukowa plays the sultry cabaret singer who uses an unsuspecting man to work her way up the ladder in a world where everything—and everyone—is for sale.
Saturday, March 27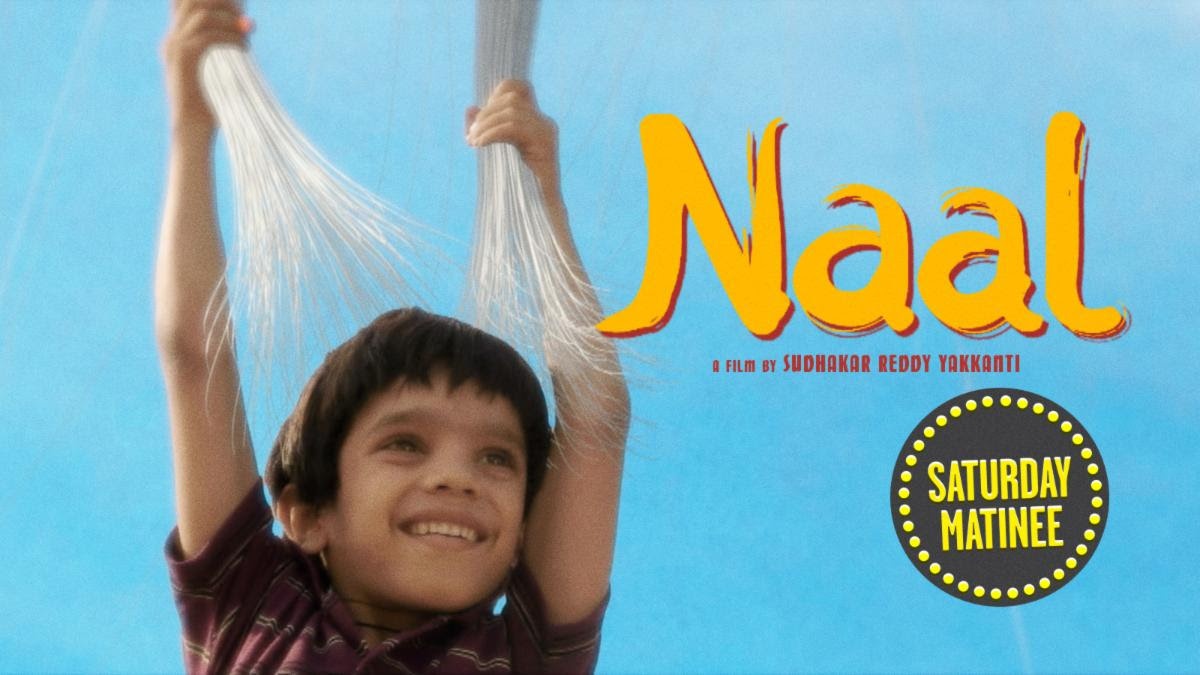 Saturday Matinee: Naal
The debut feature from Sudhakar Reddy Yakkanti tells the luminous story of Chaitanya (Shrinivas Pokale), a mischievous eight-year-old boy living in a remote village in Maharashtra in Western India. When Chaitanya begins to question his mother's love for him, he takes drastic action in order to test the strength of their bond. Winner of the best first film prize at the 2019 Indian National Film Awards, Naal is a heartwarming, gorgeously photographed look at the meaning of family built around a delightful performance from its young star.
Sunday, March 28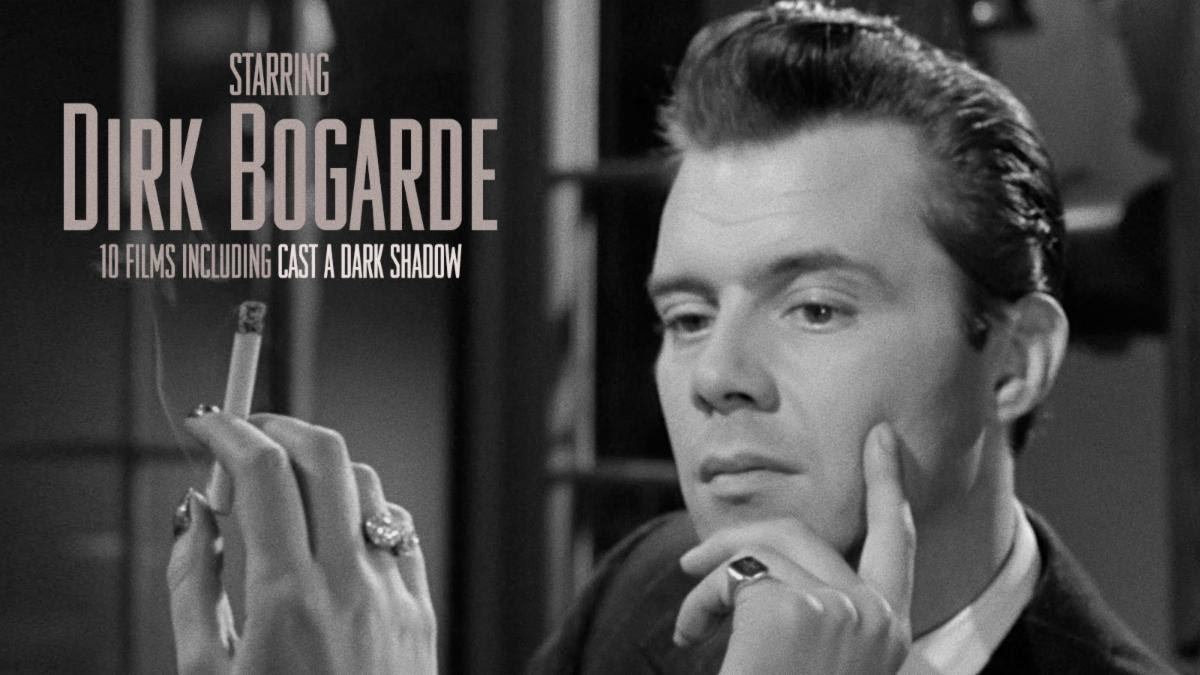 Starring Dirk Bogarde
Though his pretty-boy good looks first propelled him to fame as a British matinee idol, there was always something edgy and intriguingly unwholesome lurking beneath Dirk Bogarde's debonair surface: a complex, neurotic soul that, in his extraordinary later career, he bared before the cameras of iconoclastic auteurs like Joseph Losey, Luchino Visconti, Liliana Cavani, and Rainer Werner Fassbinder. Through his brilliant performances in frequently controversial art-house provocations such as Victim, The Servant, Death in Venice, and The Night Porter, Bogarde became something of an emblem of transgressive sexuality, moral corruption, and decadence—an actorly embodiment of postwar Europe's bourgeois malaise. The fearlessness with which Bogarde took on these risky roles and the intelligence that he brought to them has ensured that, one hundred years after his birth, he endures as one of cinema's most captivating performers.
The Sea Shall Not Have Them, Lewis Gilbert, 1954
Cast a Dark Shadow, Lewis Gilbert, 1955
Victim, Basil Dearden, 1961
The Servant, Joseph Losey, 1963
Darling, John Schlesinger, 1965
Accident, Joseph Losey, 1967
The Damned, Luchino Visconti, 1969
Death in Venice, Luchino Visconti, 1971
The Night Porter, Liliana Cavani, 1974
Despair, Rainer Werner Fassbinder, 1978
Monday, March 29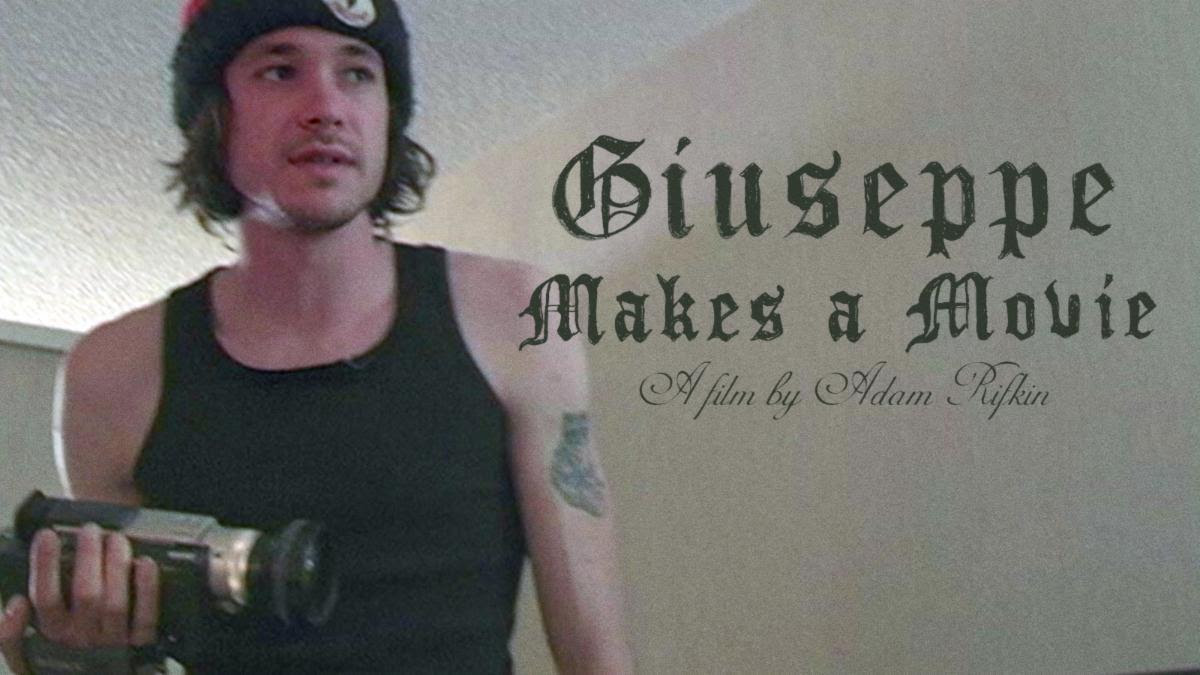 Giuseppe Makes a Movie
DIY filmmaker, musician, and onetime teen actor Giuseppe Andrews has made over thirty experimental features. Set in some demented alternate universe, they are populated by real-life alcoholics and drug addicts, trash-talking senior citizens and residents of his trailer-park community dressed in cow outfits and costume-shop wigs, acting out booze-fueled vignettes of severe psychosis filtered through Giuseppe's John Waters–meets–Harmony Korine–meets–Werner Herzog sensibility. Director Adam Rifkin creates a wildly surreal, outrageously funny, and strangely touching portrait of a true outsider artist as he follows Giuseppe and his ragtag troupe on the production of his latest two-day opus, Garbanzo Gas, capturing the compassion and camaraderie that binds this misfit community together.
Tuesday, March 30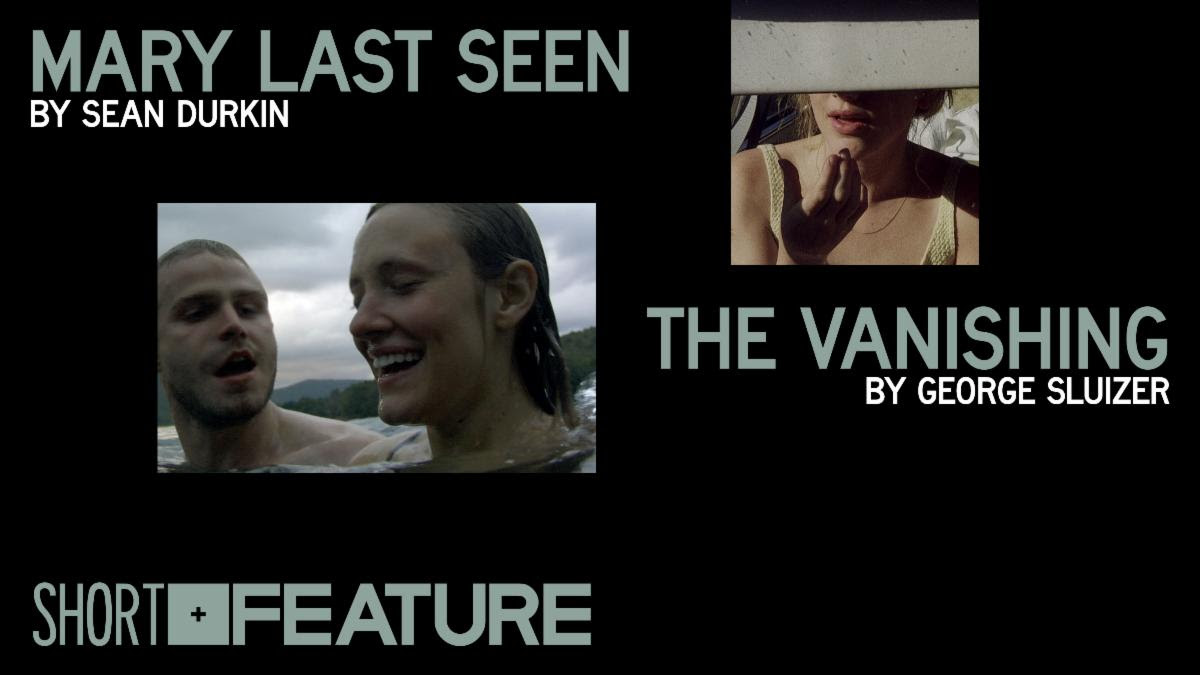 Short + Feature: Gone Girls
Mary Last Seen and The Vanishing
Unravel the mysterious fates of two women whose road trips lead to unexpected destinations. Something of a blueprint for his acclaimed feature Martha Marcy May Marlene, Sean Durkin's enigmatic short Mary Last Seen follows a couple whose journey through upstate New York assumes increasingly sinister dimensions with each turn. Things get even more eerie in The Vanishing, the international sensation (and Stanley Kubrick favorite) from Dutch director George Sluizer, in which a man's search for his missing girlfriend leads to one of the most shocking and unforgettable endings in all of cinema.
Wednesday, March 31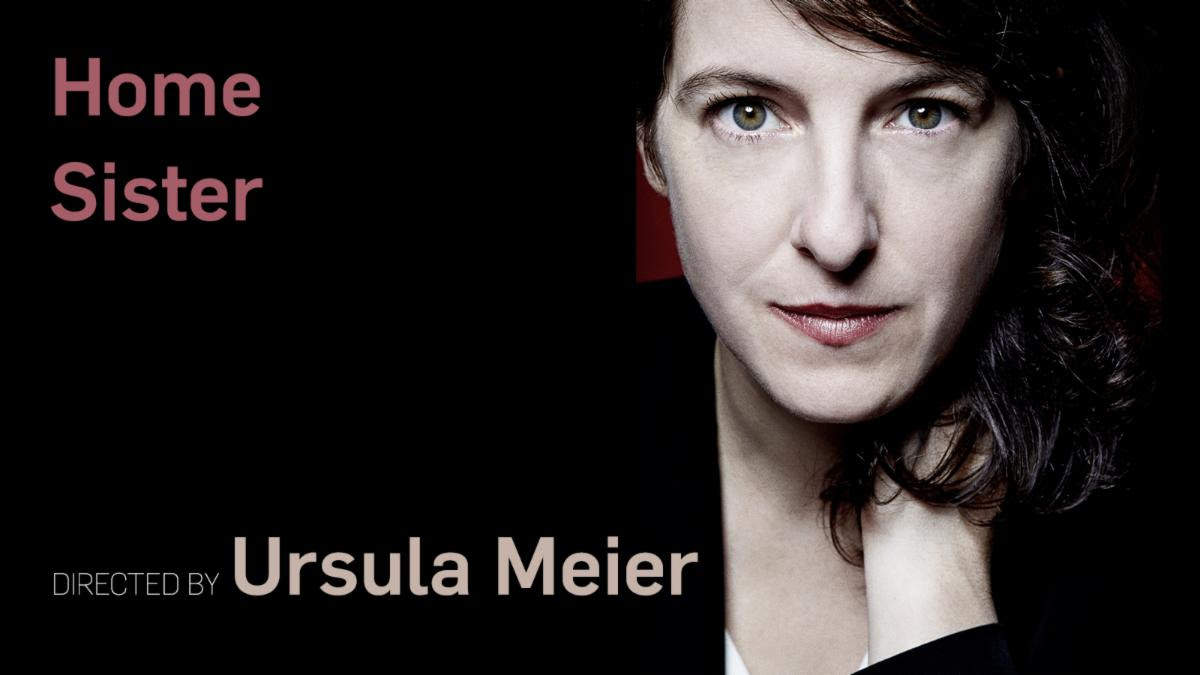 Directed by Ursula Meier
Working with cinematographer (and regular Claire Denis collaborator) Agnès Godard, French-Swiss filmmaker Ursula Meier has made two singular features to date, each the product of a distinctive vision that applies a fable-like sensibility to their view of life on the margins of contemporary Europe. Starring Isabelle Huppert and Olivier Gourmet, her first feature, Home, is an offbeat, tragicomic allegory in which a happy but highly unconventional family finds their hermetic existence upended by the construction of a highway right outside their house. Meier blends heartrending naturalism with fairy-tale elements in her follow-up, Sister, starring Léa Seydoux and Kacey Mottet Klein as a pair of impoverished siblings living in the shadow of a luxury ski resort who resort to desperate measures to survive.

Plus: Now Playing in 30 Years of The Film Foundation
In November, we kicked off our thirtieth-anniversary celebration for film-preservation powerhouse The Film Foundation, founded by Martin Scorsese in 1990. This month, the lineup welcomes stunning restorations of a Technicolor cult classic by Albert Lewin and two early triumphs by Federico Fellini that find him at the crossroads between neorealism and his later, dreamier style.
Pandora and the Flying Dutchman, Albert Lewin, 1951
La strada, Federico Fellini, 1954
Il bidone, Federico Fellini, 1955
Complete list of films premiering on the Criterion Channel this month:
The Adventurer, Charles Chaplin, 1917
Bandini, Bimal Roy, 1963
Behind the Screen, Charles Chaplin, 1916
Black Jack, Ken Loach, 1979
Black Rodeo, Jeff Kanew, 1972
Blood Simple, Joel and Ethan Coen, 1984
Boat People, Ann Hui, 1982
Boneshaker, Nuotama Frances Bodomo, 2013
Brother to Brother, Rodney Evans, 2004
Buffalo Soldiers, Charles Haid, 1997 *
Cast a Dark Shadow, Lewis Gilbert, 1955
Charles and Lucie, Nelly Kaplan, 1979
Christmas in July, Preston Sturges, 1940
City of Women, Federico Fellini, 1980
Cooley High, Michael Schultz, 1975
The Count, Charles Chaplin, 1916
The Cure, Charles Chaplin, 1917
The Damned, Luchino Visconti, 1969
Darling, John Schlesinger, 1965
Death in Venice, Luchino Visconti, 1971
Dementia, John Parker, 1955
Despair, Rainer Werner Fassbinder, 1978
Devdas, Bimal Roy, 1955
The Diabolic Tenant, Georges Méliès, 1909
Do bigha zamin, Bimal Roy, 1953
Don't Blink – Robert Frank, Laura Israel, 2015
Down on the Sidewalk in Waikīkī, Justyn Ah Chong, 2019
Duel at Diablo, Ralph Nelson, 1966
Easy Street, Charles Chaplin, 1917
Edge of the City, Martin Ritt, 1957
Everybody Dies!, Nuotama Bodomo, 2016
The Fireman, Charles Chaplin, 1916
The Floorwalker, Charles Chaplin, 1916
Giuseppe Makes a Movie, Adam Rifkin, 2014
Good Bye, Lenin!, Wolfgang Becker, 2003
Grace Jones: Bloodlight and Bami, Sophie Fiennes, 2017
The Great McGinty, Preston Sturges, 1940
Gun Crazy, Joseph H. Lewis, 1950
Hail the Conquering Hero, Preston Sturges, 1944
Home, Ursula Meier, 2008 *
The Immigrant, Charles Chaplin, 1917
The Impossible Voyage, Georges Méliès, 1904
The In-Laws, Arthur Hiller, 1979
The Infernal Cauldron, Georges Méliès, 1903
Intervista, Federico Fellini, 1987
The Inventor Crazybrains and His Wonderful Airship, Georges Méliès, 1906
Joan of Arc, Georges Méliès, 1900
Kalewa, Mitchel Viernes, 2018
The Killing of a Chinese Bookie, John Cassavetes, 1976
The Kingdom of the Fairies, Georges Méliès, 1903
The Lady Eve, Preston Sturges, 1941
Lāhainā Noon, Christopher Kahunahana, 2014
The Last Tree, Shola Amoo, 2019
The Legend of Black Charley, Martin Goldman, 1972
Let the Sunshine In, Claire Denis, 2017 *
Madhumati, Bimal Roy, 1958
Mandabi, Ousmane Sembène, 1968
Marcello Mastroianni: I Remember, Anna Maria Tatò, 1997
Mary Last Seen, Sean Durkin, 2010
The Merry Frolics of Satan, Georges Méliès, 1906
Miracle of Morgan's Creek, Preston Sturges, 1943
Moloka'i Bound, Alika Maikau, 2019
The Moon and the Night, Erin Lau, 2018
Naal, Sudhakar Reddy Yakkanti, 2018
A New Leaf, Elaine May, 1971
Nights of Cabiria, Federico Fellini, 1957
One A.M., Charles Chaplin, 1916
Opening Night, John Cassavetes, 1977
Other People, Bryson Chun, 2018
Pandora and the Flying Dutchman, Albert Lewin, 1951
Papa the Little Boats, Nelly Kaplan, 1971
The Palm Beach Story, Preston Sturges, 1942
The Pawnshop, Charles Chaplin, 1916
The Pillar of Fire, Georges Méliès, 1899
The Pit Where We Were Born, Alexander Bocchieri, 2018
The Pleasure of Love, Nelly Kaplan, 1991
Posse, Mario Van Peebles, 1993
Relic 0, Larry Achiampong, 2017
Relic 1, Larry Achiampong, 2017
Relic 2, Larry Achiampong, 2019
Relic 3, Larry Achiampong, 2019
Rip's Dream, Georges Méliès, 1905
Robinson Crusoe, Georges Méliès, 1903
Rock 'n' Roll High School, Allan Arkush, 1979
Rosewood, John Singleton, 1997
The Sea Shall Not Have Them, Lewis Gilbert, 1954
Sergeant Rutledge, John Ford, 1960
Shane, George Stevens, 1953
Sister, Ursula Meier, 2012 *
Skin Game, Paul Bogart and Gordon Douglas, 1971
Song of Freedom, J. Elder Wills, 1936
Sujata, Bimal Roy, 1959
Sullivan's Travels, Preston Sturges, 1941
A Trip to the Moon, Georges Méliès, 1902
The Twentieth Century, Matthew Rankin, 2019 *
Unfaithfully Yours, Preston Sturges, 1948
The Vagabond, Charles Chaplin, 1916
Variety Lights, Federico Fellini, 1950
A Very Curious Girl, Nelly Kaplan, 1969
Vision Portraits, Rodney Evans, 2019
The Visitor, Antonio Pietrangeli, 1965
The White Sheik, Federico Fellini, 1952
Whimsical Illusions, Georges Méliès, 1910
The Witch, Georges Méliès, 1906
Women Make Film, Mark Cousins, 2018
*Available in the U.S. only