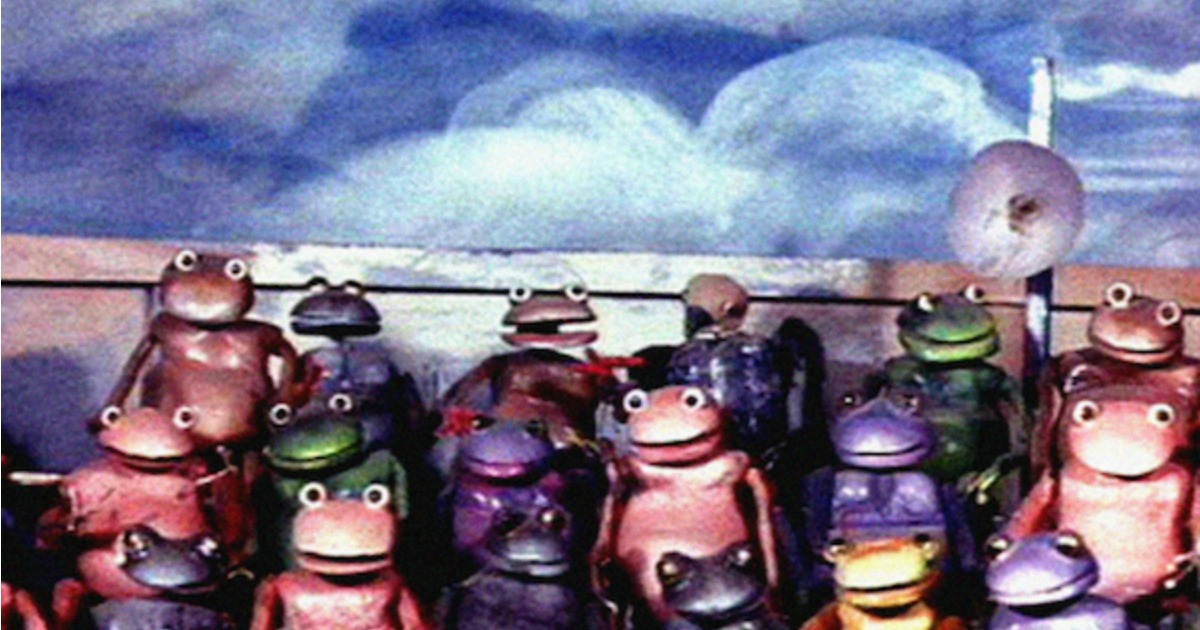 It's an art film boom time in New York City. With more and more theaters cropping up than one could try and name off the top of their heads, citizens of The Big Apple have everything from the retrospective-centric programming of The Metrograph to their very own Alamo Drafthouse to give their money to in hopes of making a great cinematic discovery. However, don't forget the museum scene.
As we make our way through the month of May, The Museum of Modern Art has scheduled two fantastic retrospective series, running back to back, that couldn't be more different. Looking at the worlds of pre-Code Hollywood and African animation, May at MoMA is one of the most interesting repertory lineups seen yet this year.
Running May 5-16, MoMA follows-up their beloved 2016 series Universal Pictures: Restorations and Rediscoveries, 1928-1937 with a return to the studio, this time looking at some of the highlights made under the eye of Carl Laemmle, Jr. Titled Son Of Universal: More Rediscovered Gems From The Laemmle Years, this series collects 10 features at two programs of short films from 1927-1936. Centered around a brand new restoration of Lois Weber's silent masterpiece Sensation Seekers (including a new score from jazz icon Vince Giordano and his Nighthawks Orchestra), this series is an enthralling journey into an incredibly specific and exciting moment in the history of one of the great studios of all time. Seekers is a particularly exciting experience as Weber is a relatively unsung name in directing history, and yet she's not only one of the great female filmmakers of all time, she's one of silent cinema's genuine giants. It's a superb motion picture and the new restoration is startling.
Other enjoyable entries in this series? Gangster film fans will find Outside The Law of particular import, as it features an early performance from one Edgar G. Robinson as well as direction from none other than Tod Browning. It's not a particularly groundbreaking work, but it's a crackerjack picture that's an intriguing curio for fans of two juggernauts of American cinema. Young Desire is also an interesting curio for 1930s cinema fans, as it gives viewers a glimpse into the work of Mary Nolan, a Germany emigre who fled her home in scandal only to find herself caught in the web of Hollywood. Drug addiction would follow, leading her to become one of the many "tragic blondes" of Golden Age American cinema. A melodrama following a woman with dreams of escaping her plight, the film concludes with a haunting final sequence that turns the film into something genuinely unforgettable and all the more tragic when taken in context of its star's life path.
Taking a different route for the second series, MoMA will be following up this series with a four day retrospective (the first in North America of its kind) of Moustapha Alassane. Billed as "a pioneer of populist cinema in newly independent Niger in the 1960s and 1970s," Alassane is a relative unknown entity here stateside, yet the artist behind films that will be hard to forget once viewed. A continent with a troubled history of colonialism, much of African cinema is driven by the idea of subverting this history, and few filmmakers struck at this idea in a more interesting way than Alassane. A mechanic turned filmmaker, Alassane took to animation to skewer this history, and crafted singular and captivating stories about everything from frogs to cowboys. A contemporary of and collaborator with filmmakers like Jean Rouch and Norman McLaren, Alassane's films include Aoure, a gorgeous story about a young Muslim couple on the banks of the Niger River and Shaki, a fable about a king and the interplay of cultures within his kingdom. Once seen, these films will never be forgotten.