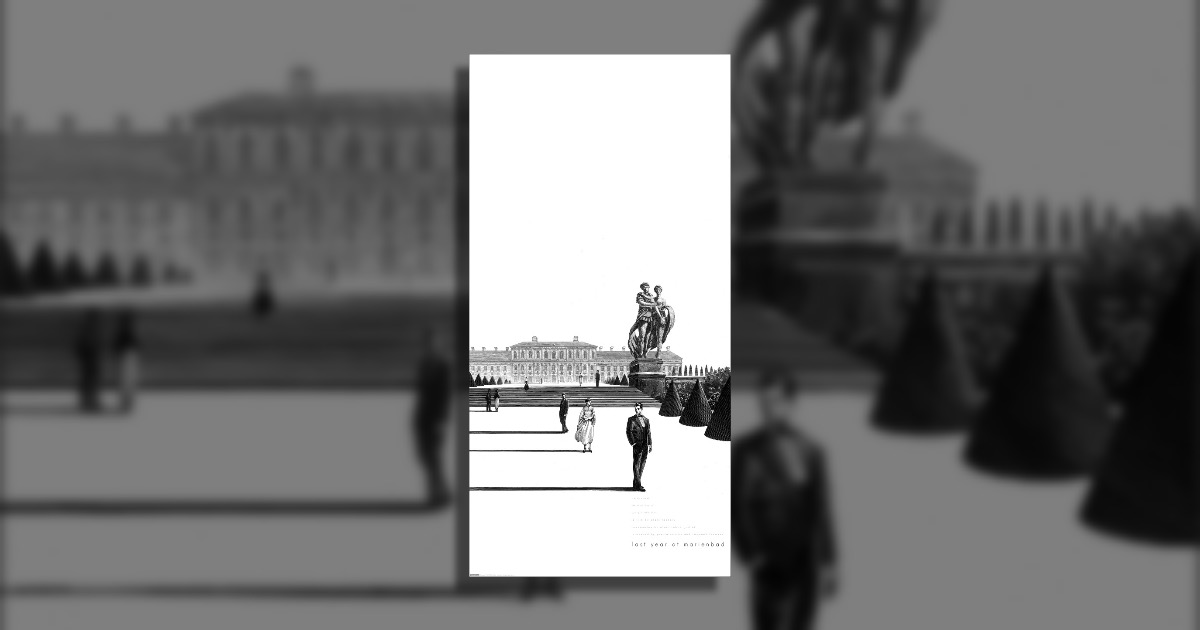 The folks at Mondo Tees have announced that they're partnering with Black Dragon Press in the U.K. to handle the North American distribution of their prints.
From the press announcement:
We're huge fans of their creative vision and curatorial direction and are excited for the opportunity to partner up. Moving forward, for BDP releases we carry, North American collectors should order from Mondotees.com. Collectors from Europe and the rest of the world should continue to follow and purchase from BlackDragonPress.co.uk directly.
Tomorrow they'll be releasing this gorgeous Last Year at Marienbad print by Nicolas Delort: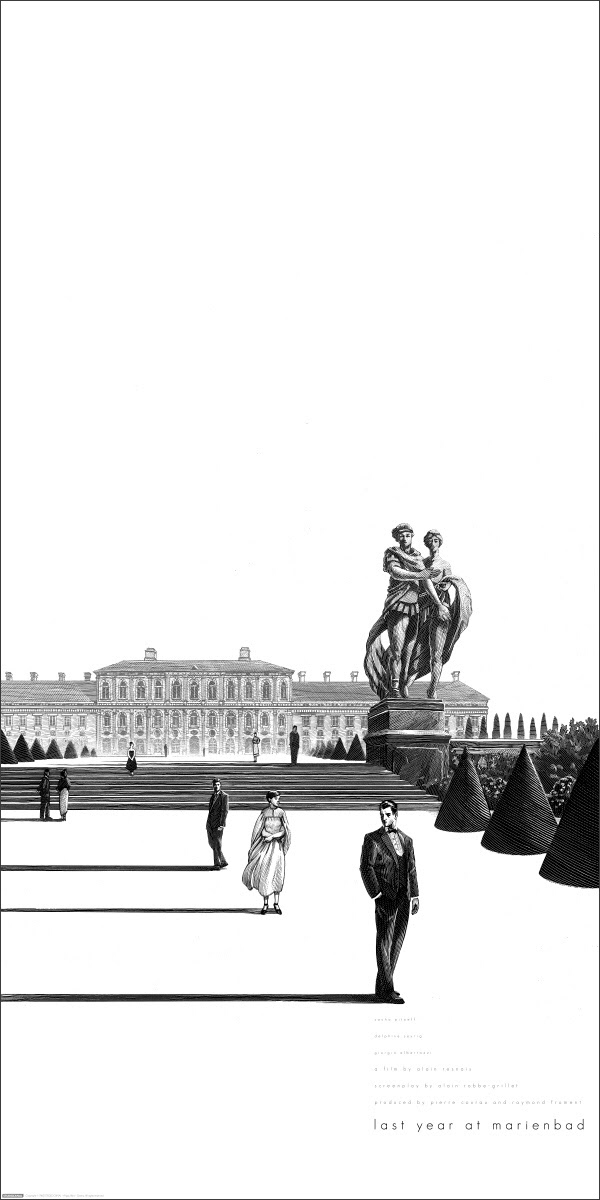 Delort was the illustrator behind the 2015 Criterion Collection release of The Black Stallion.
Delort on Marienbad:
The film takes us through a dream-like tour of a castle inhabited by statuesque characters, making us question if the protagonists are stuck in limbo or trying to escape hell – their ceaseless gazing at each other hints at ancient myths, like Orpheus and Eurydice, here materialised in the statue overlooking the scene. Suddenly X breaks his immobility to steal a glance at A… but we are uncertain of these characters' fate and like the film itself we don't know where this road will take us… out of Hades or back to Marienbad…
The Marienbad print will go on sale at a random time tomorrow, so follow @MondoTees on Twitter to snag one.