Europe is getting a new movie streaming service on their PS3's this coming fall, exclusively from MUBI, or the artist formerly known as The Auteurs. This might make the name change make much more sense, considering MUBI sounds more like a brand name for a streaming service, especially for a game system.
They will be offering over 300 films at launch time, where the service will officially roll out in the UK, Ireland, France, Iberia, Italy, Germany, Austria, Switzerland, Benelux, Nordic countries and two not so European countries, Australia and New Zealand. It will be a free service to download, but specific movies are being touted as free or for a one-week rental. Pricing hasn't been finalized yet, but an "all-you-can-watch" monthly subscription, like Netflix', will also be offered.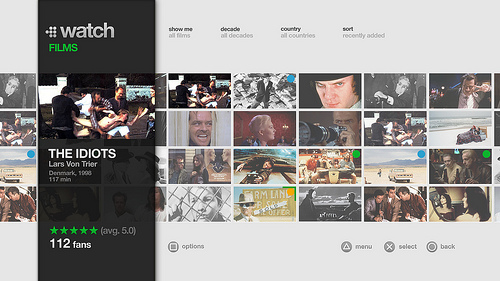 "This is not a simple virtual videostore; we emphasize quality over quantity," a note from the "MUBI Team" explains on the European PlayStation Blog. "You'll find undistributed festival gems ripe for your discovery, your favorite recent independent and art-house releases. Names like the Coen brothers, Godard, Kitano, Almodóvar, Tarantino, and Van Sant are some we'll bring home to you."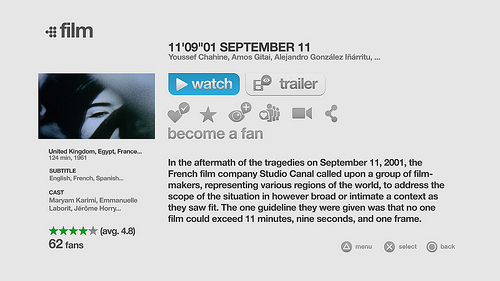 This is exciting news for our friends overseas. But the question remains: when will this service be made available in the U.S.? It wasn't mentioned in the official announcement at the Cannes film festival, but it seems to be a no brainer when it comes to distributing films and making money.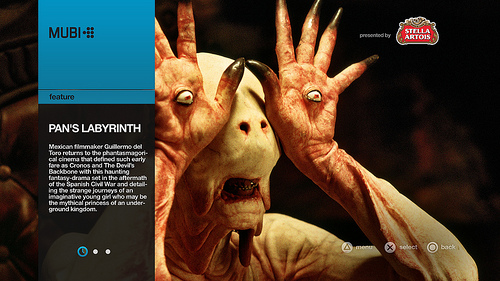 Are you a member on Mubi? You can add us as a friend here, or sign up if you're not a member already.
Source: Playstation.Blog.European