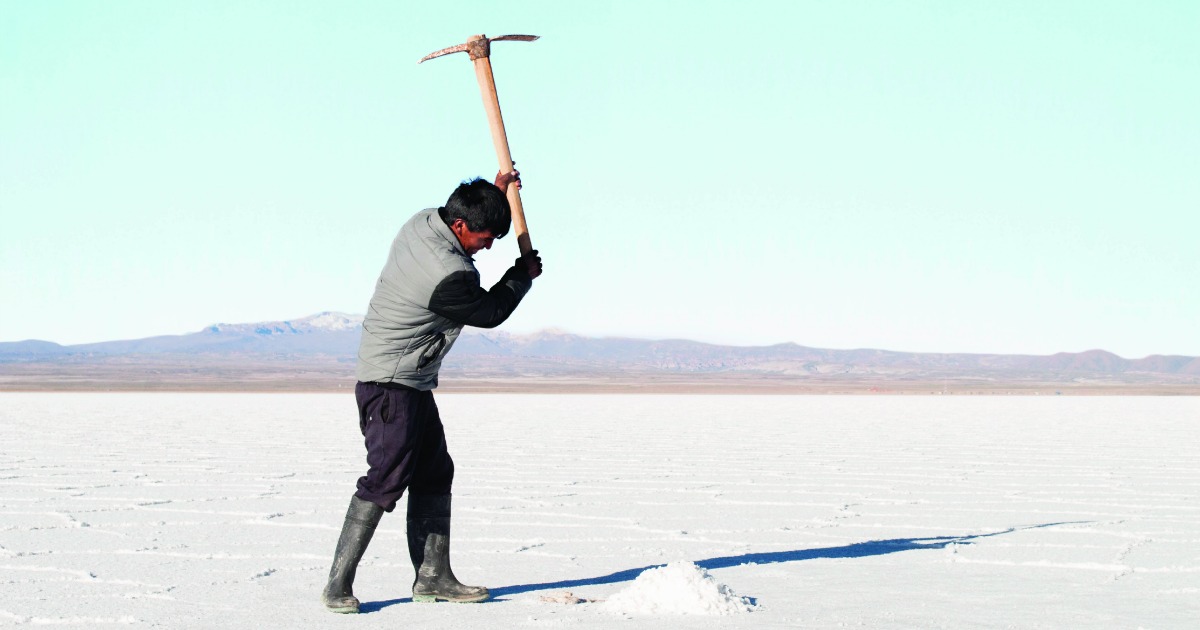 There are few places on this Earth that are quite like the Bolivian salt flat known as Salar de Uyuni. The world's largest flat, Salar de Uyuni is almost like looking in on a planet in a far away galaxy. With almost blindingly white salt making its barren terrain truly otherworldly, this salt flat is home to a subset of the Bolivian population known as saleros, a group of people who harvest the salt from the said flat.
People like Moises Chambi Yucra. Seemingly just another face, the new documentary Salero centers around this man, one of the few remaining saleros. A dying way of life that's seemingly ready to crush under the combative weights of the past and the future, saleros are seeing their lives shift dramatically as Bolivian leaders not try to not only mine a mineral from below the flat, but make the flat itself more connected to the outside world.
A festival darling with runs at prestigious festivals like Full Frame and with a NY premiere at this year's Margaret Mead Film Festival, this is a breathtaking and briskly paced documentary, a meditative lament about a dying way of life whose last breaths are used fighting tradition and modernity. Using its beautiful landscape as a backdrop for an almost Malickian style documentary, director Mike Plunkett makes his feature directorial debut with one of the year's truly genuine surprises. Below you'll find an exclusive clip that hints at the film's overall sense of atmosphere and mood, as well as a poster that helps hint at the film's central themes. It's a great documentary and with Cinema Guild behind its distribution, it's one to absolutely keep an eye on.
---
---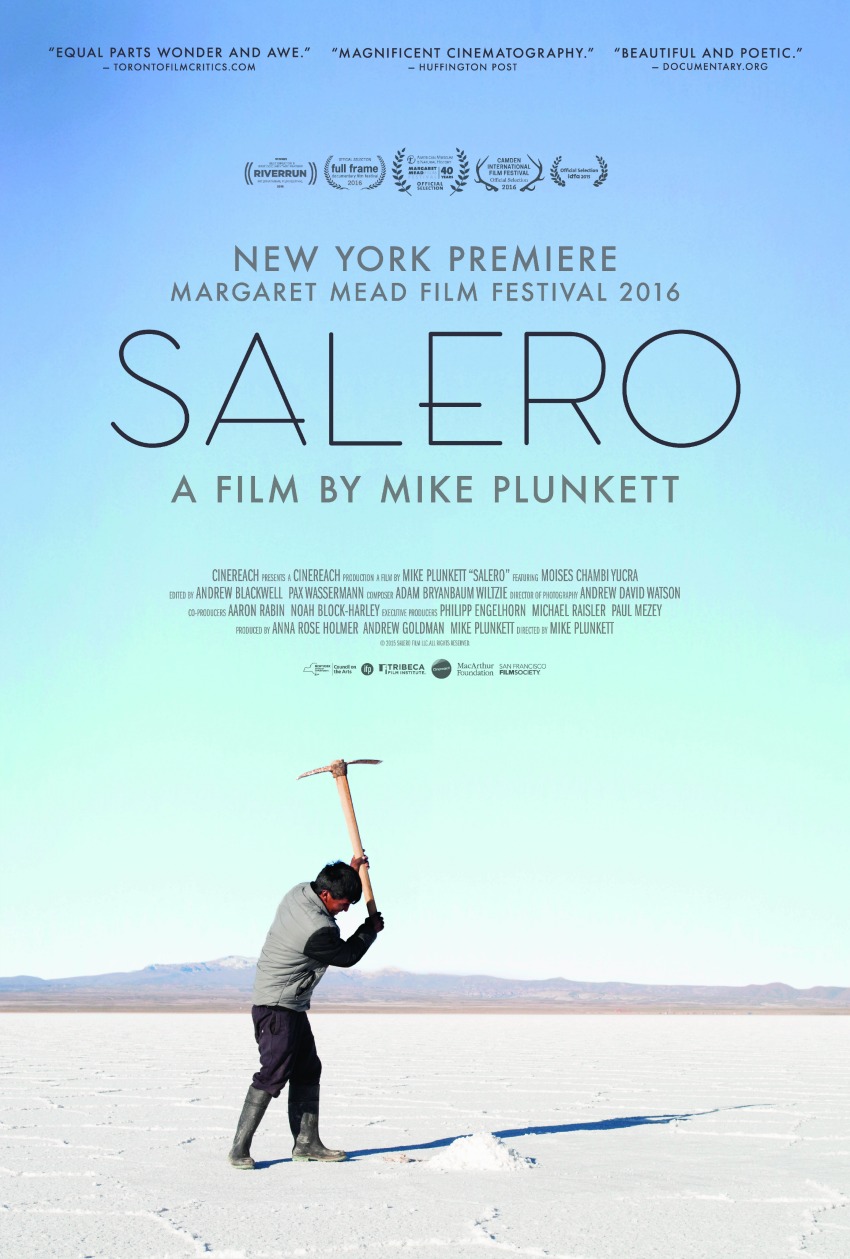 Following its selection for IDFA, Full Frame, San Francisco, and Camden film festivals, Mike Plunkett's Salero will have its New York premiere at the Margaret Mead Film Festival, running October 13-16 at the American Museum of Natural History. The film, produced by Cinereach with support from The MacArthur Foundation, Tribeca Film Institute, San Francisco Film Society, and NYSCA, won Best Documentary and Best Director awards at the RiverRun International Film Festival in Winston-Salem, NC.