The 2013 Cannes Film Festival has been home to a cavalcade of really intriguing pictures ranging from box office blockbusters like its opening film, The Great Gatsby to smaller projects like Alejandro Jodorowsky's The Dance Of Reality. However, one film that seems to have it all is Guillaume Canet's Blood Ties.
With a script co-written by James Gray, the sprawling '70s set crime epic stars an A-list cast including Clive Owen, Marion Cotillard, Billy Crudup, Zoe Saldana and Matthias Schoenaerts, and thanks to a few different outlets, a new poster and trailer have debuted for the film.
Buzz has been solid for the film, and this trailer is definitely intriguing. I love the cast, and as a rather big fan of Gray's work (and of Canet's, but to a slightly lesser extent), his involvement here makes the picture all the more exciting. The film does seem almost too expansive for its own good, but then again, the idea of Canet and Gray crafting a truly epic crime drama is intriguing, to say the least.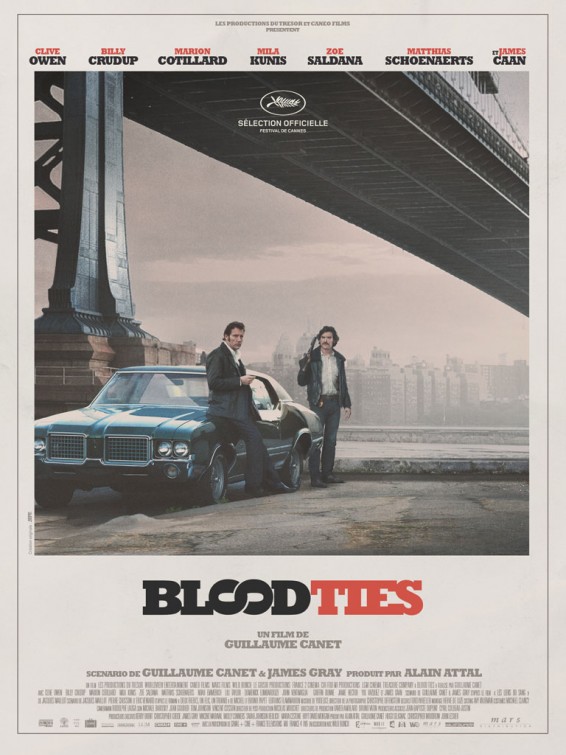 Source IMP / Allocine / The Playlist