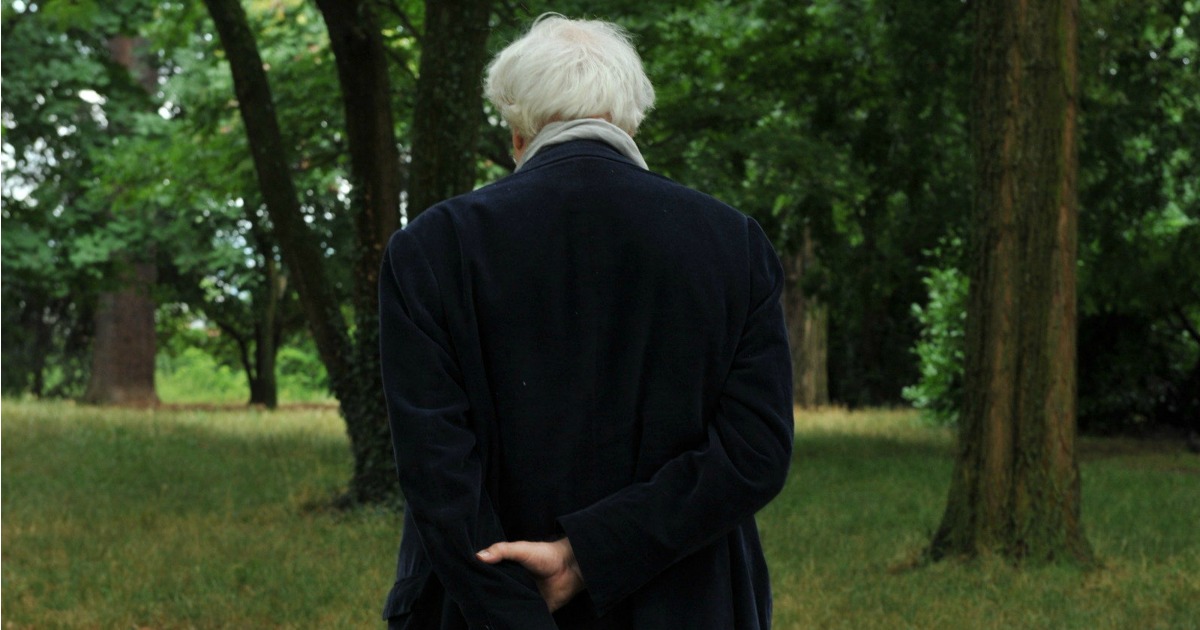 Since revamping and reopening just a handful of months ago, New York City's The Quad Cinema has become yet another top tier art house offering up some of the year's most interesting retrospectives and film series. Be it a retrospective for filmmaker Lina Wertmuller or their superlative look at the immigrant experience through a cinematic lens, The Quad has given cinephiles rather frequent occasion to put down their hard earned cash and take in a film or two.
Now, on the occasion of the release of the director's latest documentary, the theater is commencing yet another revelatory retrospective, this time of an underrated juggernaut of French cinema.
Rarely uttered in the same breath as the true titans of French cinema, director Bertrand Tavernier has cemented himself as one of the nation's great cinematic artists through his human and humane portraits of various communities. After getting his start as an assistant to director Jean-Pierre Melville, Tavernier would in many ways jettison with stylistic formalism of his contemporaries for pictures that feel far more tactile and loose. Lived in is a term often thrown around with Tavernier's work, and it's fitting despite being something of a cliche. Yes, his pictures feel decidedly of one singular voice and worldview, yet there is an audacious energy to each frame that ultimately turns each picture into a vital document of a very specific subculture. Older than many New Wave directors, it's clear to see that Tavernier would garner much influence from their work, yet he never lost sight of the specificity of his own aesthetic eye.
So, this retrospective couldn't have come at a more exciting moment. Not only is Tavernier back with a new picture that is a centerpiece of sorts here, but the director is the type of undervalued auteur that is just the type of discovery cineastes crave. Take Death Watch, for example. A gorgeously composed satire that is only more relevant today as its tale of a reporter capturing the last moments of a woman's life through the camera in his eye is as prescient as ever. Harvey Keitel stars opposite Romy Schneider, both of whom are truly fantastic here, in what plays like a minor work when taken in context of masterpieces like Coup de Torchon, but is a delightful discovery in its own right.
Speaking of Torchon, Tavernier's masterpiece and still arguably his best picture is part of this 17 film series, as is the brilliant Round Midnight. Starring Dexter Gordon, the film introduces the viewer to a talented yet deeply troubled saxophone player in late 50's Paris, and is one of Tavernier's most moving and stylistically exciting works. The music here is recorded live, with Gordon playing opposite legends like Herbie Hancock and the brilliant Freddie Hubbard. It's this type of tactile vitality that's a staple of Tavernier's work, proving the filmmaker to be something far more than the intellectual-turned-critic-turned-filmmaker that he is oft billed as.
But those seeking Tavernier's critical lens won't have to look much further than his dry but profoundly dense new film My Journey Through French Cinema. Clocking in at well over three hours, we watch as Tavernier weaves a yarn about ostensibly his experience with cinema of his homeland, going from the works of Jacques Becker to those of the New Wave generation that would come right after he began working. Looking critically at everything from Casque D'Or to Le Petit Soldat, Tavernier takes a similar route as someone like Martin Scorsese, ostensibly building a critical analysis of cinema out of a deeply personal memoir. Built around Tavernier's own experiences seeing these respective films (even down to the specific theaters he saw them in), French Cinema doesn't just see the personal nature of its title as a superficiality. While yes, the picture is quite dry and a lengthy watch, there's something quietly moving about it, turning the often dull "video essay" into something far more captivating.
For more information on this retrospective, head over to The Quad online.