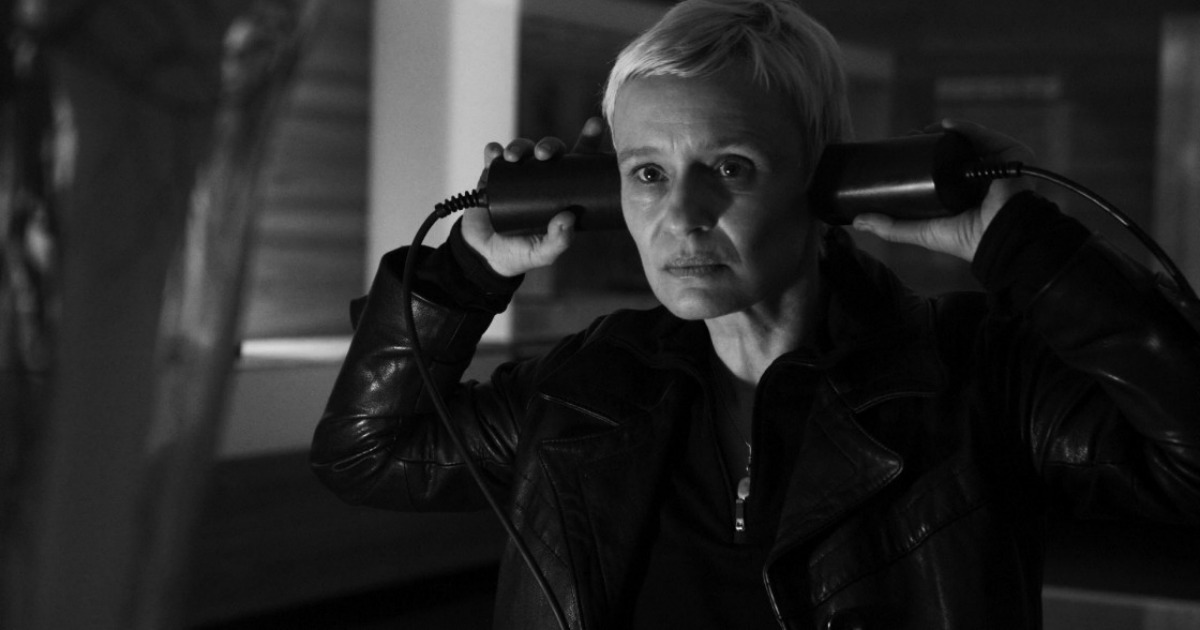 As this year's New York Film Festival nears its conclusion, it's time to look at and take stock of numerous aspects of the film landscape. A cavalcade of films hit the Big Apple for the prestigious festival, be it world premieres or pictures already seen at high ranking festivals like Cannes or even Berlin, hoping to either gain a new foothold in the growing awards season, or make an impact with critics and audiences. Opening for the first time ever with a documentary (Ava DuVernay's superlative 13th), this is a historic year for the festival, and with that comes one of the most interesting lineups in years. But what about the films below even this radar? What about the films you may not see heat up the trades or make waves on hashtag Film Twitter? If you're looking for the hidden gems from this year's lineup, then you've arrived in a place you'll hopefully find rewarding. Here are five films, from NYFF 2015, that deserve to be on your "must watch" list.
---
5. Fire At Sea
Bookending this list are two films that will be hitting theaters within the next handful of days, and taking the lead off spot is a new documentary that's not only an Oscar contender (it's Italy's entry for the Best Foreign Language Oscar at the upcoming ceremony). Fire At Sea comes to us from director Gianfranco Rosi, and it's truly unlike any documentary we've seen this year. Winner of the Golden Bear at this year's Berlinale and now a member of the prestigious NYFF lineup, Rosi's newest film tells the story of Samuele, a 12 year old boy who lives on a Mediterranean island called Lampedusa, an island that is a major stopping point for immigrants as they make a journey from Africa to Europe. With Europe's ever growing refugee crisis looming heavy over the film's proceedings, we jump from beautiful moments of youthful exuberance involving Samuele's everyday life to haunting meditations on the current state of immigration within a continent in crisis. Told almost entirely in static tableau, Rosi's directorial hand is tender and evocative, helping turn this film into something entirely its own. A tone poem, a lament if you will, to a continent on the brink of imploding, Fire At Sea is a haunting, experiential documentary that's closer to documentaries like Leviathan than anything you'll see in theaters this year. Experimental yet utterly engrossing, this is yet another superlative documentary from a year that's given us more than a few of them. It hits theaters October  21.
---
4. Karl Marx City
Speaking of experimental documentaries, as part of the festival's Spotlight on Documentary series, directors Petra Epperlein and Michael Tucker bring us Karl Marx City, a gorgeous black and white look at the former East Germany. In an age where surveillance is a constant and hot button issue, the directing duo turn their collective lense on a personal tale of Epperlein and her relationship with her late father. Taking his own life, her father's past is the main narrative surrounding the film, as it digs into the troubled history of the man who was rumored to be connected to the German secret police. Built with found footage including surveillance feeds, Karl Marx City takes a hard look at the Stasi and the almost dystopian levels of oppression they held over the civilians. It's also hard to steer clear of seeing any thematic relevance to today's world, where the idea of surveillance is both a common known and yet the extent to which our everyday life is seen in some way is routinely disturbing. Oh, did I mention this film is gorgeous too? Because the cinematography from Tucker is haunting, beautiful and utterly unshakable. The narrative is deeply personal and while the highly stylized editing and photography may not make it seem like it, it's dense with ideas and themes that will leave any viewer begging to have a conversation.
---
3. Kekszakallu
Jumping out of the world of documentaries, although not entirely (more on that in a second), we have the latest film from director Gaston Solnicki, entitled Kekszakallu. Part of the new Explorations section of the festival, Solnicki's latest marked it's US premiere with a run at the 2016 NYFF, and is a rather entrancing experience. Loosely influenced by the Bela Bartok opera Bluebeard's Castle (of which we hear parts of throughout the film), Kekszakallu tells the story of a collection of women as they deal with pending adulthood. At once a film about coming of age and also a film driven by the economic and classist climate of Argentina, Solnicki's film is almost a dream-like journey into the mind of young women as a very specific malaise gradually sets in. Now, Solnicki is best known for his documentary work, particularly Papirosen, and while this carries with it a similar style it's a deeply moving, if oddly obtuse, motion picture. It's a quiet film told through gorgeously staged tableaus, with an eye as keen on the specific experiences of the central characters as on the specifics of Argentinian people with a changing economic and class structure. Even generational roles and politics play a role throughout the film. However, the greatest aspect here is Solnicki's use of the camera, which finds the director embedding his film with startling compositions and a use of space that helps raise the ever growing sense of alienation within each character. Clocking in at just a pinch over 70 minutes, this is proof once again that some of today's greatest films are coming from South America.
---
2. The Cinema Travellers
Back to the realm of non-fiction filmmaking once more for a festival darling whose debut was all the way back as part of this year's Cannes lineup. After a run at other festivals including TIFF 2016, directors Shirley Abraham and Amit Madheshiya brought their superlative new film, The Cinema Travellers, to NYFF. More classical in its form than the above mentioned documentaries, Travellers tells the story of traveling cinemas in India, a group of roaving cineastes who bring film (both the art and the literal thing, screening films on 35mm) to those who otherwise may not be able to see it. Shot over the span of five years, the film specifically follows a trio of film aficionados as they attempt to keep their business booming as their projectors begin to falter and as digital technology gains more of a foot hold. A love letter to the power of cinema, Travellers is a gorgeous, if conventionally, made documentary that will have anyone with a love of film utterly enthralled.
---
1. Aquarius
And now, onto a film that's coming hot off its run at NYFF and is likely in a theater near you as you're reading this. Directed by Kleber Mendonça Filho, Aquarius is a devastating new drama starring Sonia Braga in maybe her most towering performance to date, as a widowed former music critic who is feeling strong pressure from outside forces as she refuses to leave her home in the titular housing complex. A performance as nuanced and powerful as it is vital and sexual, Braga's turn is one of the year's best lead performances, with Filho's camera enrapturing the viewer if gloriously framed shot after gloriously framed shot. Driven by a sense of anger rarely seen, the film has brought to light a great deal of controversy, and while that's not the point of this recommendation truly (a lot of great and smart ink has been spilled over covering it since its eventful red carpet at Cannes this year), it does hint at the political and sociological core of the picture. A drama with occasional beats more along the lines of a thriller, this film is a truly unforgettable look at memory, the past and one's connection to it both emotionally and physically.
https://www.youtube.com/watch?v=oVW9YJYbBLw