Each month, the programmers at the Criterion Channel produce incredible line-ups for their subscribers. For October, the Channel will feature films from Marlon Riggs, Pedro Costa, Barbara Kopple, Jenni Olson, and more!
Below you'll find the programming schedule for the month, along with a complete list of titles that Criterion has in store for us. Don't forget to check the Criterion Channel's main page regularly though, as they occasionally will drop surprises that aren't included in the official press release.
Don't subscribe yet? Start a 14-day free trial
Thursday, October 1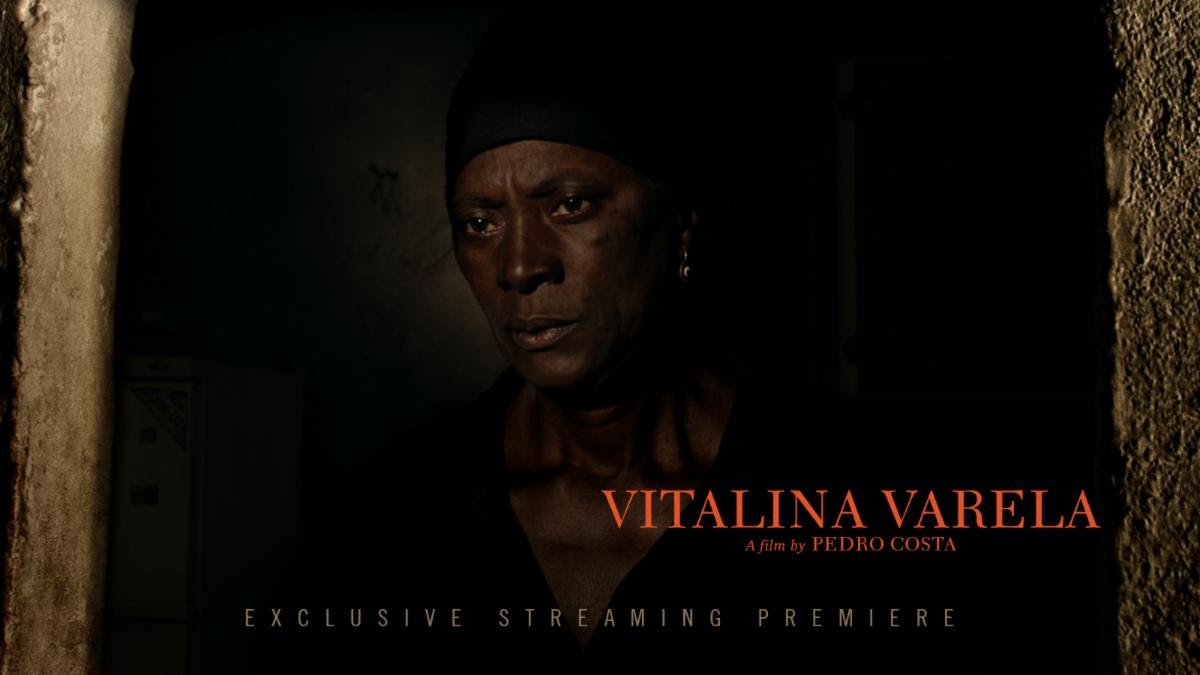 Vitalina Varela
Exclusive streaming premiere
A work of deeply concentrated beauty, the latest film from Portuguese master Pedro Costa stars nonprofessional actor Vitalina Varela in an extraordinary performance based on her own life. She plays a Cape Verdean woman who, after two decades of separation, travels to Lisbon to reunite with her husband—only to arrive mere days after his funeral. Alone in a strange, forbidding land, Vitalina perseveres and begins to establish a new life. Winner of the Golden Leopard for best film and best actress at the Locarno Film Festival, Vitalina Varela is a tour de force of shadow and whisper, a ravishing visual experience and a profoundly moving tale of human endurance.
Thursday, October 1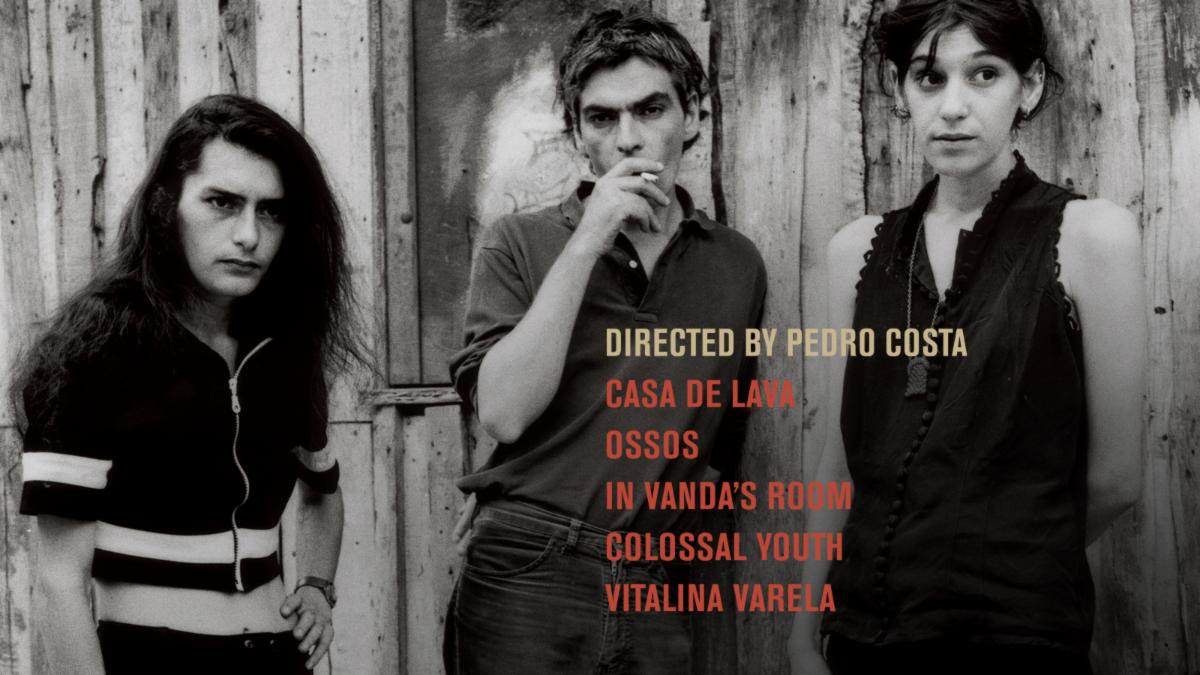 Directed by Pedro Costa
Portuguese cinematic poet Pedro Costa makes uncompromising, seemingly daunting works that, on the surface, appear rigorously spare. Look closer, however, and they reveal untold depths of human feeling and some of the most sublime images in contemporary cinema. Frequently working with nonprofessional actors—which lends his films a documentary-like realism—Costa turns his unflinching camera on some of Lisbon's poorest and most disenfranchised communities in endlessly rich revelations like Ossos, In Vanda's Room, and Colossal Youth, each set in the city's impoverished Fontainhas quarter. Though Costa has made only a handful of films since the late 1980s, each is a rare treasure that manages to find truth and beauty in the bleakest of circumstances.
Casa de lava, 1994
Ossos, 1997
In Vanda's Room, 2000
Colossal Youth, 2006
Vitalina Varela, 2019
Friday, October 2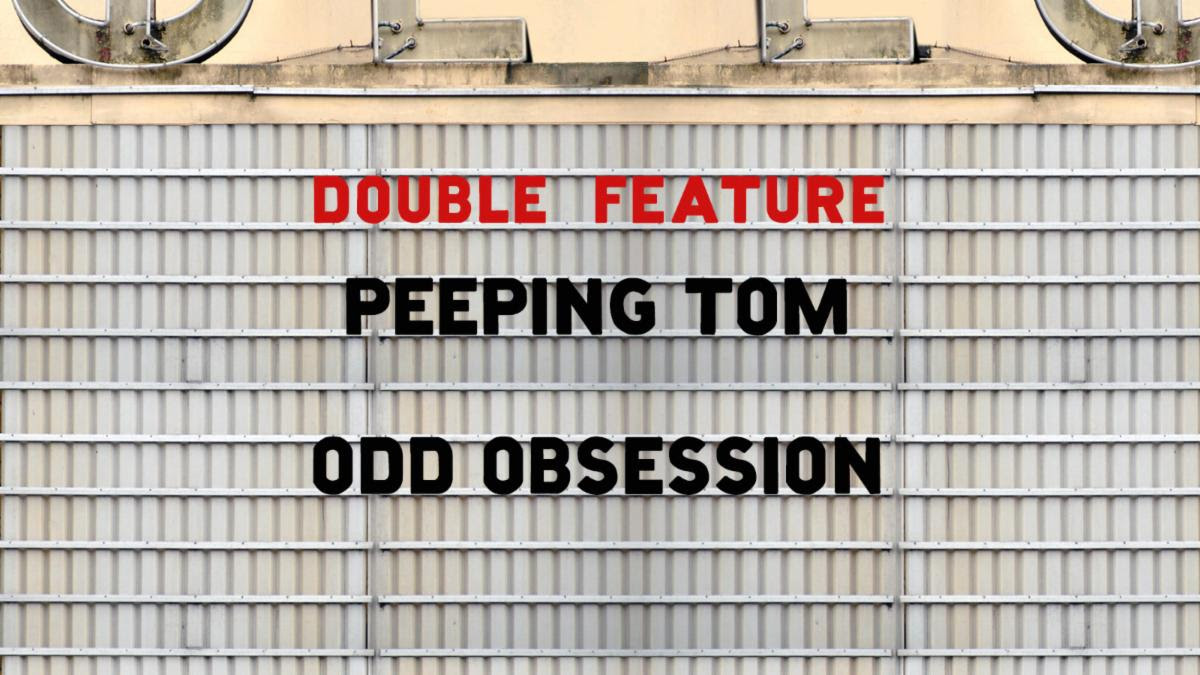 Double Feature: Prying Eyes
Peeping Tom and Odd Obsession
Two taboo-busting tales of voyeuristic obsession explore the dangers of watching and being watched. First up, the film that all but ended British cinema titan Michael Powell's career: the explosively controversial Peeping Tom, which stands as the most provocative and disturbing film ever made about the relationship between cinema, voyeurism, and violence. Then comes Kon Ichikawa's black-comic thriller about an impotent family man who manipulates his younger wife into an affair in order to arouse his own jealousy, in a perverse game of scopophilia that's all the more engrossing for the cool detachment with which Ichikawa films it.
Saturday, October 3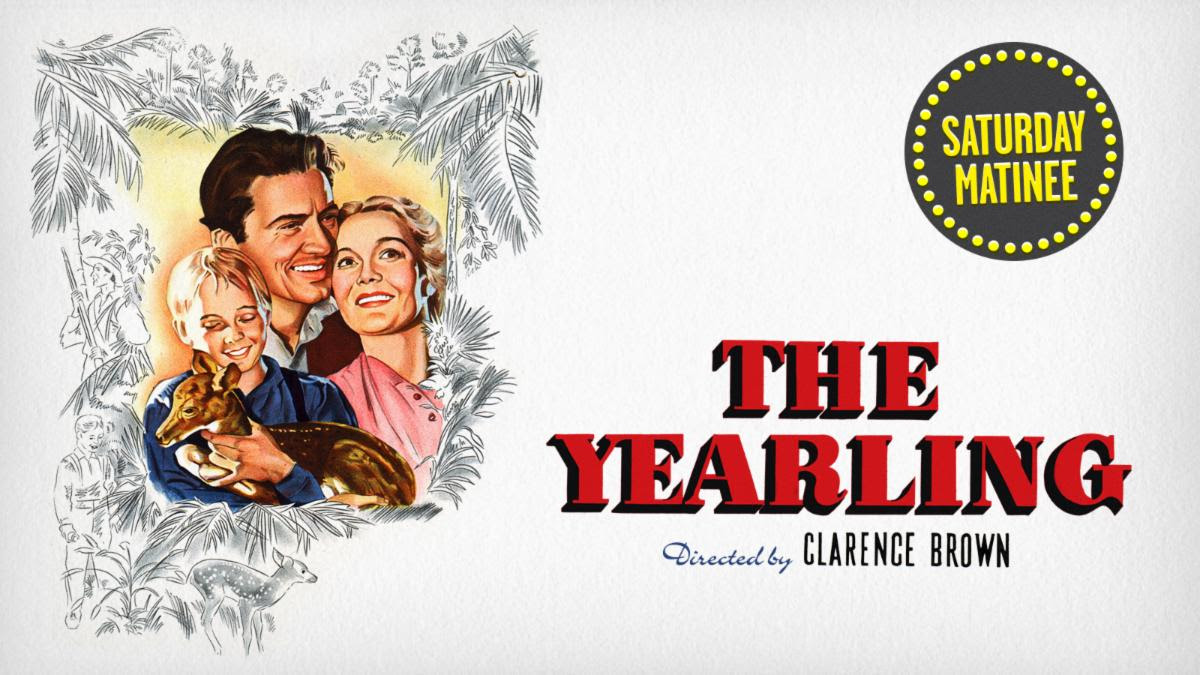 Saturday Matinee: The Yearling
Life abounds in the 1870s Florida scrubland that's home to young Jody Baxter (Claude Jarman Jr., recipient of a special "juvenile" Academy Award). There are bears to hunt, cash crops to plant, evenings of storytelling with Pa (Gregory Peck) and Ma (Jane Wyman). And there are timeless lessons of love and letting go that Jody learns from Flag, the orphaned pet fawn that follows him around with devotion. Filmed on location in stunning Technicolor, this classic adaptation of Marjorie Kinnan Rawlings's Pulitzer Prize–winning novel beautifully captures both the wonders of the natural world and the bittersweet realities of the human one.
Sunday, October 4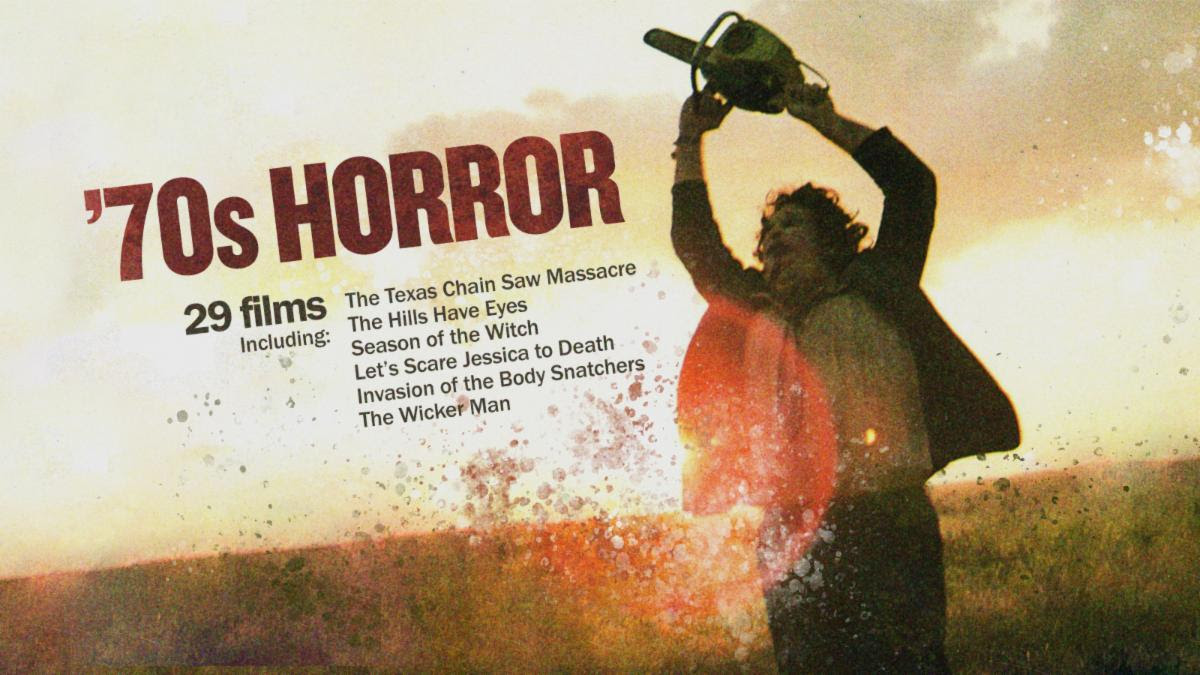 '70s Horror
In the 1970s, everything was wilder, weirder, and more far-out—and horror movies were no exception. In North America, a new generation of maverick directors like Tobe Hooper (The Texas Chain Saw Massacre), George A. Romero (The Crazies), Wes Craven (The Hills Have Eyes), Brian De Palma (Sisters), and David Cronenberg (The Brood) responded to the decade's heightened political anxieties and Vietnam War–era sense of disillusionment by pushing the genre's psychological intensity and visceral violence to shocking new heights. Across the Atlantic, Britain's legendary Hammer Films continued to serve up old-school gothic spine-tinglers (The Vampire Lovers), while auteurs like Nicolas Roeg (Don't Look Now) wedded spellbinding terror to art-house experimentation. Bringing together some of the decade's most iconic slashers, chillers, and killer thrillers alongside low-budget cult rarities (Let's Scare Jessica to Death, Deathdream) and camp-tastic oddities (Trog, Theater of Blood), this tour through the 1970s nightmare realm is a veritable blood feast of perverse pleasures from a time when gore, grime, and sleaze found a permanent home in horror.
Trog, Freddie Francis, 1970
The Vampire Lovers, Roy Ward Baker, 1970
Daughters of Darkness, Harry Kümel, 1971
Let's Scare Jessica to Death, John D. Hancock, 1971
The Nightcomers, Michael Winner, 1971
Dracula A.D. 1972, Alan Gibson, 1972
Images, Robert Altman, 1972
Death Line, Gary Sherman, 1972
Season of the Witch, George A. Romero, 1972
The Crazies, George A. Romero, 1973
Don't Look Now, Nicolas Roeg, 1973
Ganja & Hess, Bill Gunn, 1973
Sisters, Brian De Palma, 1973
Theater of Blood, Douglas Hickox, 1973
The Wicker Man, Robin Hardy, 1973
Black Christmas, Bob Clark, 1974
Deathdream, Bob Clark, 1974
It's Alive, Larry Cohen, 1974
The Texas Chain Saw Massacre, Tobe Hooper, 1974
Shivers, David Cronenberg, 1975
The Tenant, Roman Polanski, 1976*
The Witch Who Came from the Sea, Matt Cimber, 1976
The Hills Have Eyes, Wes Craven, 1977
Rabid, David Cronenberg, 1977
Coma, Michael Crichton, 1978
Invasion of the Body Snatchers, Philip Kaufman, 1978
Long Weekend, Colin Eggleston, 1978
The Brood, David Cronenberg, 1979
The Driller Killer, Abel Ferrara, 1979
*Available November 1
Monday, October 5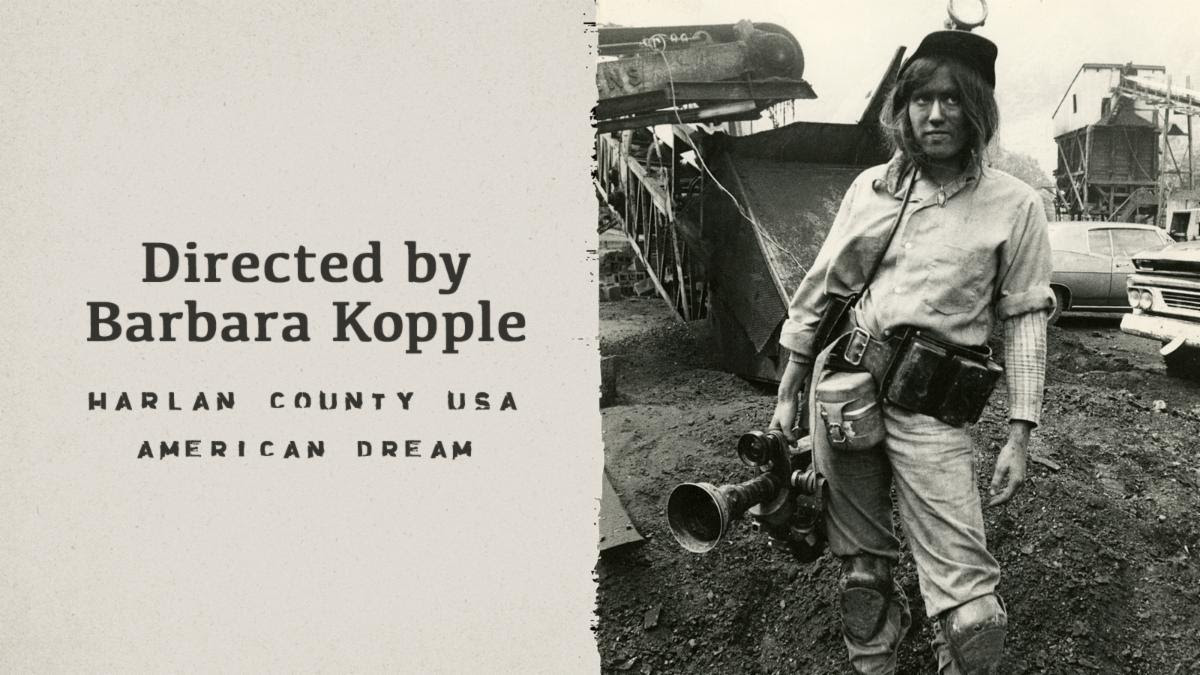 Directed by Barbara Kopple
Few figures have shaped the form of modern documentary storytelling more than Barbara Kopple, who, with her Academy Award–winning landmark Harlan County USA, fused the techniques of cinema verité with the radical spirit of 1970s political activism to create an electrifying account of a grueling, extended miners' strike in southeastern Kentucky. Fifteen years later she won a second Oscar for American Dream, another bracing look at issues of union organizing and class struggle that, along with its predecessor, stands as one of the greatest and most trenchant films ever made about labor in the United States.
Harlan County USA, 1976
American Dream, 1990
Tuesday, October 6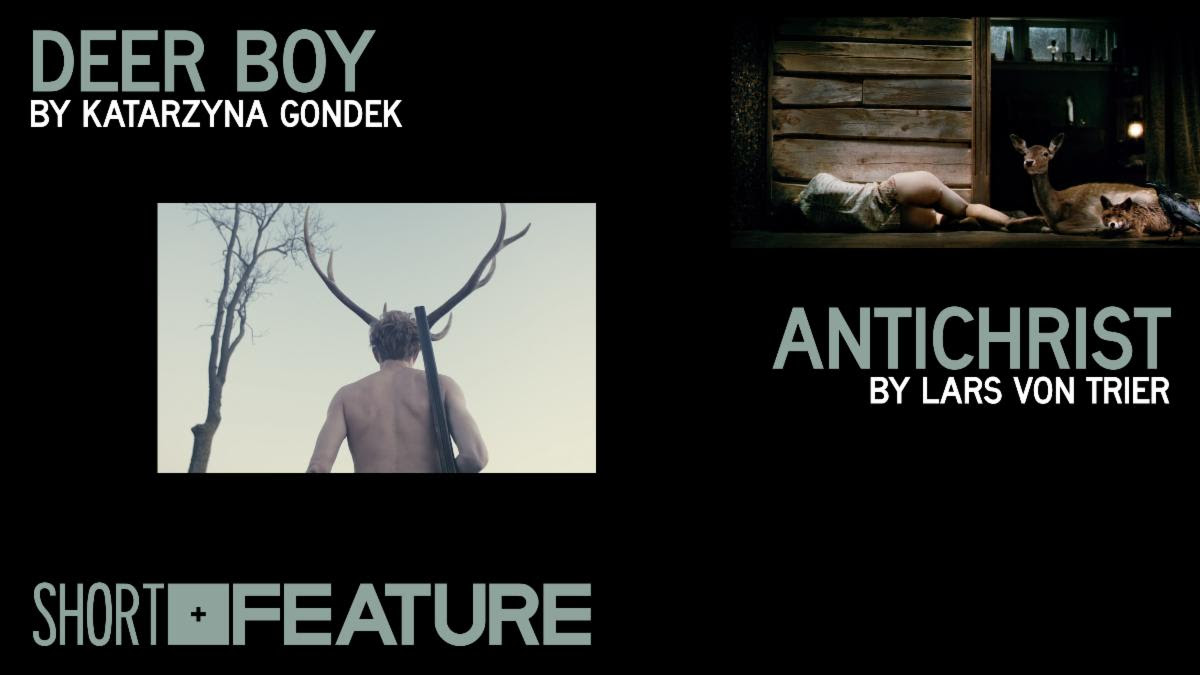 Short + Feature: Chaos Reindeers
Deer Boy and Antichrist
These darkly atmospheric fairy tales stray into the forest to explore some of the primal anxieties of parents and children. Polish filmmaker Katarzyna Gondek's hauntingly atmospheric Deer Boy tells the tale of a boy born with antlers, a misfortune that causes his mother and father feelings of shame, and the child to question his true nature—especially when he grows old enough to learn the family trade: deer hunting. Then, Danish provocateur Lars von Trier's controversial psychodrama Antichrist trails a therapist (Willem Dafoe) and his wife (Charlotte Gainsbourg) into the woods, where they retreat after the accidental death of their infant son. But no respite is to be found, as they encounter all manner of gruesome terrors courtesy of Mother Nature—and, eventually, each other.
Wednesday, October 7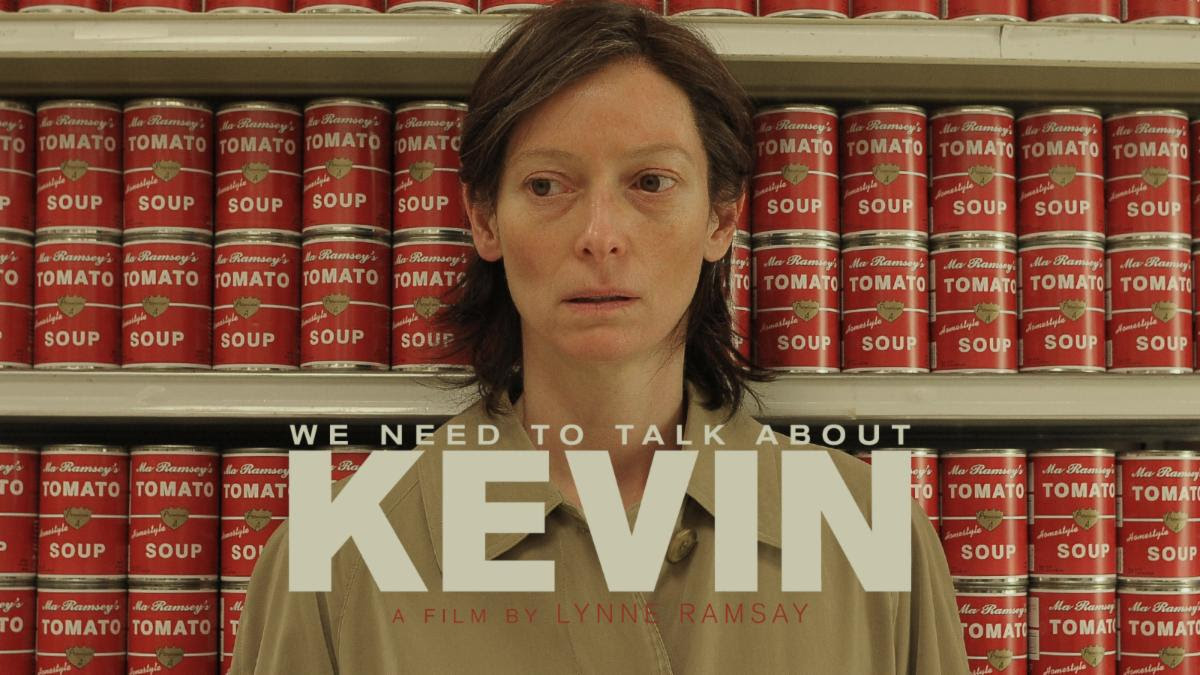 We Need to Talk About Kevin
Having established herself as one of contemporary cinema's most electrifying voices with the critical triumphs of Ratcatcher and Morvern Callar, British auteur Lynne Ramsay continued her exploration of youth in turmoil with this gripping psychological thriller. Based on the acclaimed novel by Lionel Shriver, We Need to Talk About Kevin features a tour-de- force performance from Tilda Swinton as Eva, a mother pushed to the breaking point as she contends with the increasing malevolence of her seemingly sociopathic son Kevin (Ezra Miller). Ramsay's masterful storytelling maintains a provocative moral ambiguity as it takes the age-old debate about nature vs. nurture to its chilling extreme.
Thursday, October 8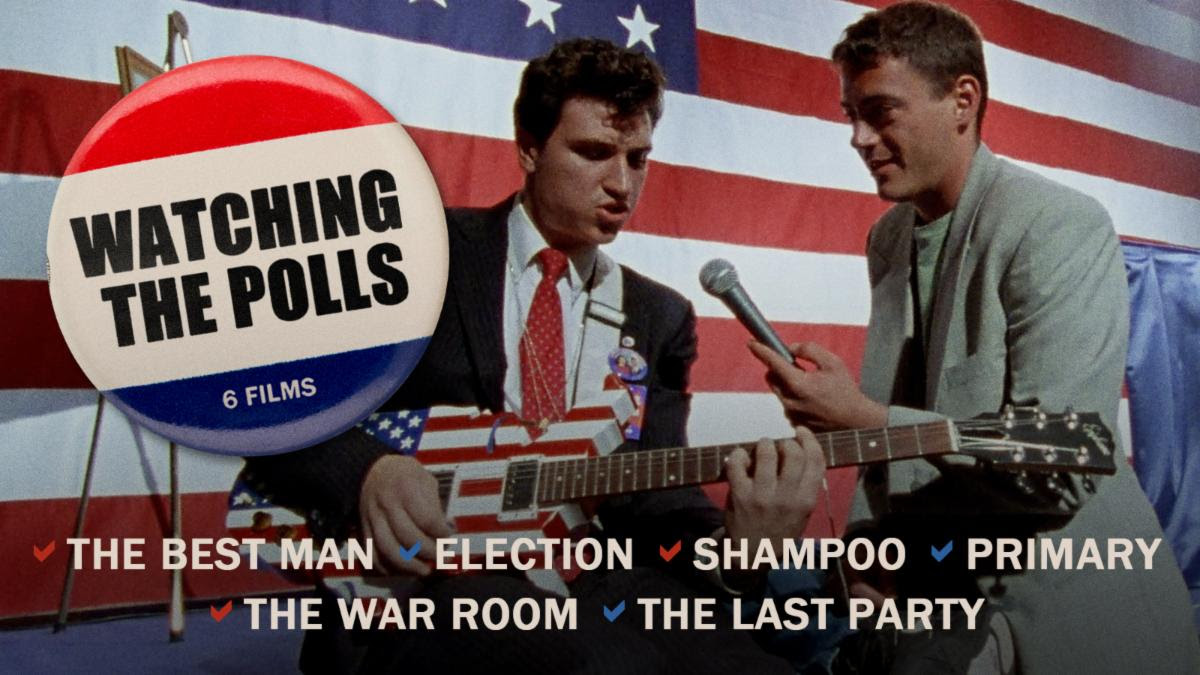 Watching the Polls
Is it November yet? Let the countdown to election night 2020 begin with a full ballot of films showcasing the drama, dysfunction, and high-stakes tension of the American political process. From groundbreaking looks at pivotal presidential runs like the cinema verité landmark Primary (Kennedy '60) and the eye-opening behind-the-scenes procedural The War Room (Clinton '92) to Hal Ashby's bitingly cynical sixties elegy Shampoo (Nixon '68) and Robert Downey Jr.'s gonzo campaign-trail odyssey The Last Party (Clinton/Bush '92), this wining ticket of campaign classics is an all-American ode to the once-every-four-years, can't-look-away spectacle that is our political theater of the absurd.
Primary, Robert Drew, 1960
The Best Man, Franklin J. Schaffner, 1964
Shampoo, Hal Ashby, 1975
The Last Party, Mark Benjamin and Marc Levin, 1993
The War Room, Chris Hegedus and D. A. Pennebaker, 1993
Election, Alexander Payne, 1999
Thursday, October 8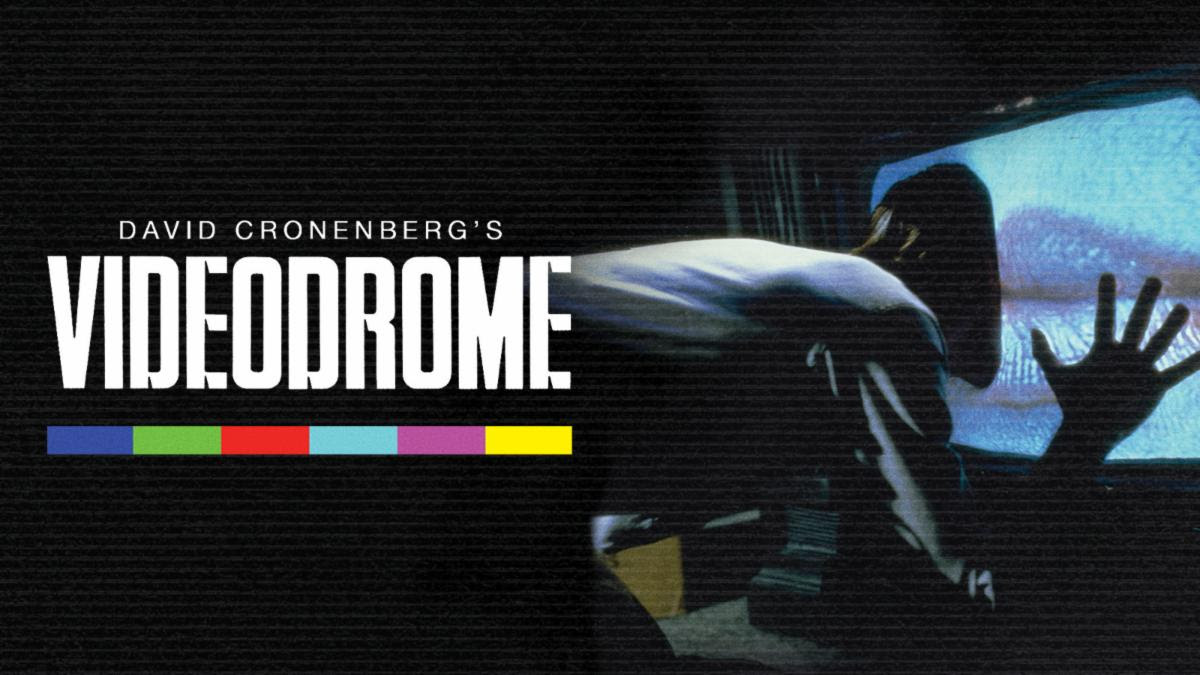 Videodrome: Criterion Collection Edition #248
When Max Renn goes looking for edgy new shows for his sleazy cable TV station, he stumbles across the pirate broadcast of a hyperviolent torture show called Videodrome. As he struggles to unearth the origins of the program, he embarks on a hallucinatory journey into a shadow world of right-wing conspiracies, sadomasochistic sex games, and bodily transformation. Starring James Woods and Deborah Harry in one of her first film roles, Videodrome is one of writer/director David Cronenberg's most original and provocative works, fusing social commentary with shocking elements of sex and violence. With groundbreaking special effects makeup by Academy Award winner Rick Baker, Videodrome has come to be regarded as one of the most influential and mind-bending science fiction films of the 1980s. SUPPLEMENTAL FEATURES: Two audio commentaries, one by David Cronenberg and cinematographer Mark Irwin, the other by actors James Woods and Deborah Harry; Camera, a short film starring Videodrome's Les Carlson, written and directed by Cronenberg; Forging the New Flesh, a documentary featurette about the creation of Videodrome's video and prosthetic-makeup effects; and more.
Friday, October 9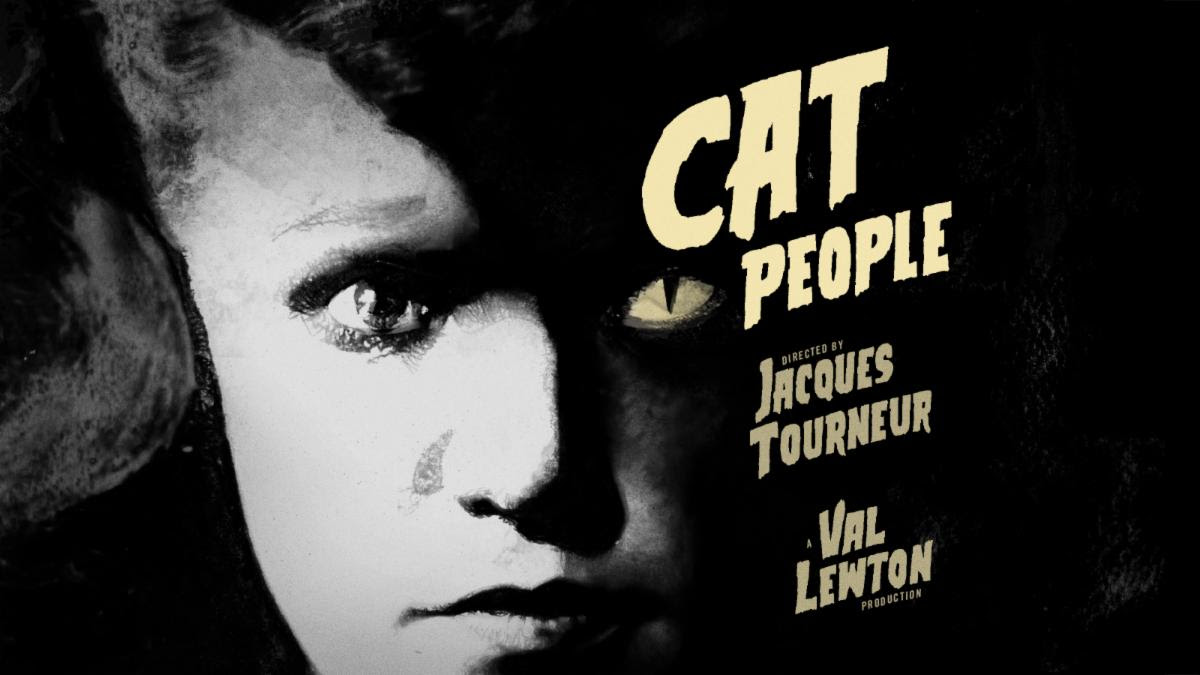 Cat People: Criterion Collection Edition #833
The first of the horror films producer Val Lewton made for RKO Pictures redefined the genre by leaving its most frightening terrors to its audience's imagination. Simone Simon stars as a Serbian émigré in Manhattan who believes that, because of an ancient curse, any physical intimacy with the man she loves (Kent Smith) will turn her into a feline predator. Lewton, a consummate producer-auteur who oversaw every aspect of his projects, found an ideal director in Jacques Tourneur, a chiaroscuro stylist adept at keeping viewers off-kilter with startling compositions and psychological innuendo. Together, they eschewed the canned effects of earlier monster movies in favor of shocking with subtle shadows and creative audio cues. One of the studio's most successful movies of the 1940s, Cat People raised the creature feature to new heights of sophistication and mystery. SUPPLEMENTAL FEATURES: Audio commentary featuring film historian Gregory Mank, with excerpts from an audio interview with actor Simone Simon; Val Lewton: The Man in the Shadows, a feature-length documentary about the life and career of the legendary Hollywood producer; an archival interview with director Jacques Tourneur; and more.
Friday, October 9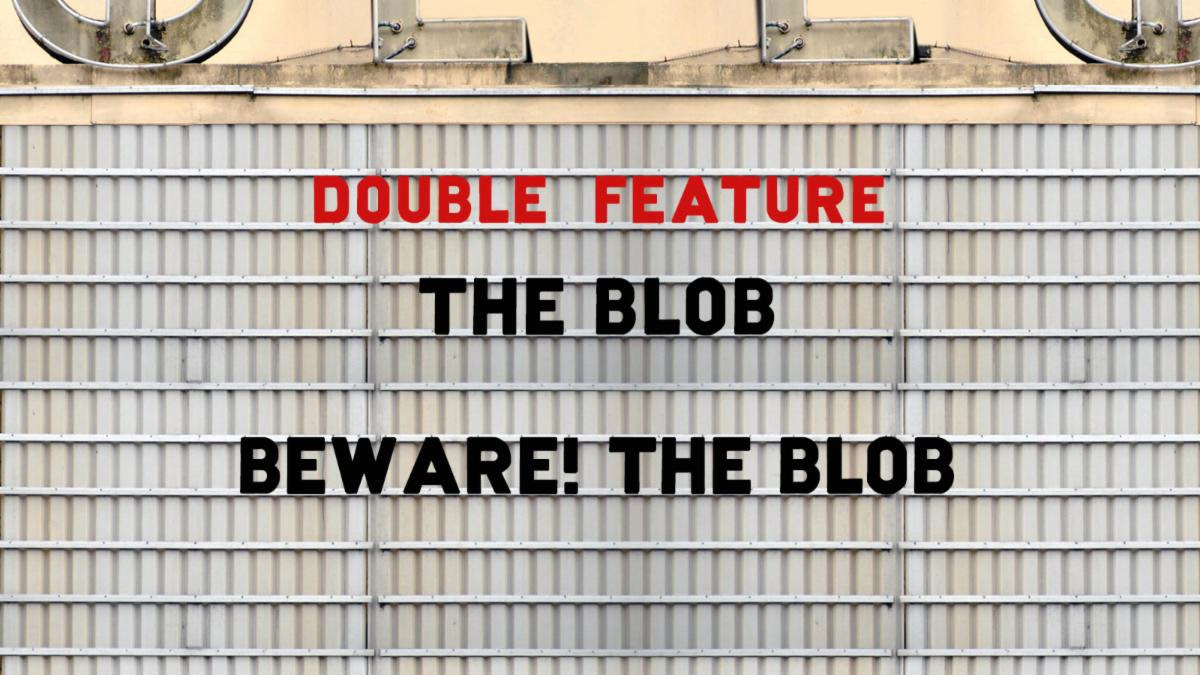 Double Feature: Slime Time
The Blob and Beware! The Blob
In 1958, one of the most unforgettable movie monsters in cinema history oozed its way onto the screen and straight into drive-in immortality in the form of The Blob, a B-movie cult classic of gooey greatness starring Steve McQueen in one of his earliest roles. Fourteen years later, Larry Hagman (in his sole feature directorial effort) revived the gelatinous terror in Beware! The Blob, an appropriately tongue-in-cheek sequel with all the slimy outrageousness of the original plus a touch of irresistibly goofball camp humor.
Saturday, October 10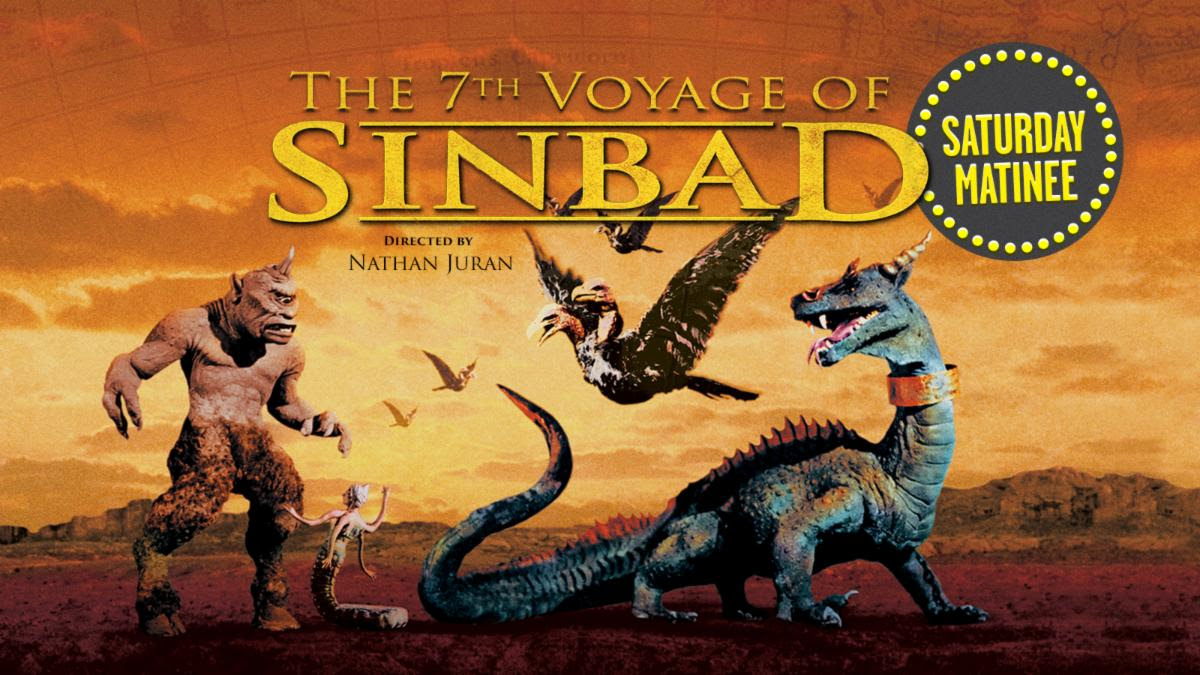 Saturday Matinee: The 7th Voyage of Sinbad
The eye-popping special effects of stop-motion-animation wizard Ray Harryhausen dazzle and delight in this spectacular adventure fantasy. After a conniving sorcerer shrinks his fiancée (Kathryn Grant) to the size of a thumb, the heroic Sinbad (Kerwin Mathews) must travel to the mythical island of Colossa—where a towering cyclops, a sword-swinging skeleton, and the enormous two-headed bird known as the Roc dwell—to find the secret that will return his beloved to her real size. Shot in glorious widescreen Technicolor and featuring a stirring score by the great Bernard Herrmann, The 7th Voyage of Sinbad is the magical stuff of childhood nostalgia for older generations and a captivating discovery for young movie lovers.
Sunday, October 11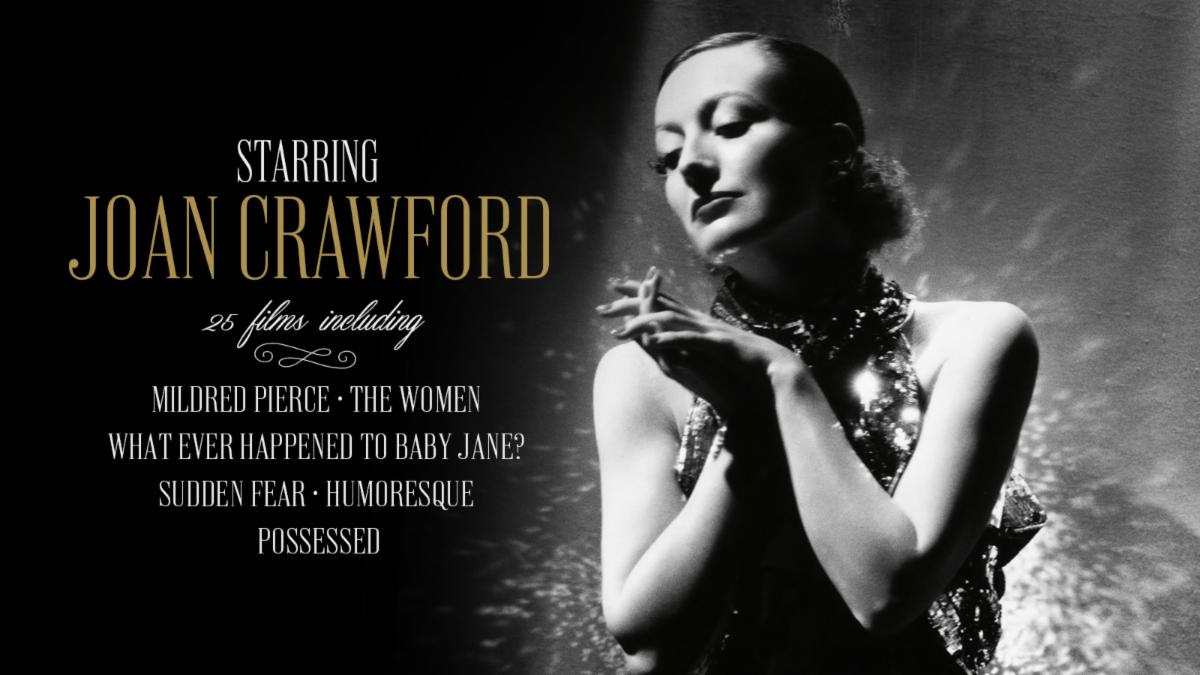 Starring Joan Crawford
Like the ambitious, upwardly mobile working women she became famous for portraying, Joan Crawford forged one of the longest-lasting and brightest-burning careers of Hollywood's golden age through her fierce determination, dedication to her craft, and remarkable ability to continually reinvent herself. Rising through the ranks of MGM, she went from Jazz Age flapper ingenue (Our Dancing Daughters) to emblem of Depression-era tenacity (Dancing Lady, Sadie McKee) to A-list diva (The Women) to, by the early 1940s, so-called "box-office poison." The first of multiple career comebacks ensued with her ferocious, Academy Award–winning turn in the stone-cold noir classic Mildred Pierce, leading to a second life as a melodrama queen in films like Humoresque, Possessed, and Autumn Leaves. And when it once again seemed like her career might fade away, the indomitable Crawford transformed herself into a 1960s horror grande dame in the gothic camp classic What Ever Happened to Baby Jane? A commanding screen presence whose steely veneer and concentrated intensity could give way to tender vulnerability, Crawford endures as one of the most complex and endlessly fascinating icons of the studio era—a star in every sense of the word whose larger-than-life legend has only grown with time.
The Unknown, Tod Browning, 1927
Our Dancing Daughters, Harry Beaumont, 1928
Our Modern Maidens, Jack Conway, 1929
Possessed, Clarence Brown, 1931
Grand Hotel, Edmund Goulding, 1932
Dancing Lady, Robert Z. Leonard, 1933
Sadie McKee, Clarence Brown, 1934
Love on the Run, W. S. Van Dyke, 1936
The Last of Mrs. Cheyney, Richard Boleslawski, Dorothy Arzner, and George Fitzmaurice, 1937
Mannequin, Frank Borzage, 1937
The Women, George Cukor, 1939
Strange Cargo, Frank Borzage, 1940
A Woman's Face, George Cukor, 1941
Above Suspicion, Richard Thorpe, 1943
Mildred Pierce, Michael Curtiz, 1945
Humoresque, Jean Negulesco, 1946
Possessed, Curtis Bernhardt, 1947
The Damned Don't Cry, Vincent Sherman, 1950
Harriet Craig, Vincent Sherman, 1950
Sudden Fear, David Miller, 1952
Queen Bee, Ranald MacDougall, 1955
Autumn Leaves, Robert Aldrich, 1956
What Ever Happened to Baby Jane?, Robert Aldrich, 1962
Strait-Jacket, William Castle, 1964
Trog, Freddie Francis, 1970
Monday, October 12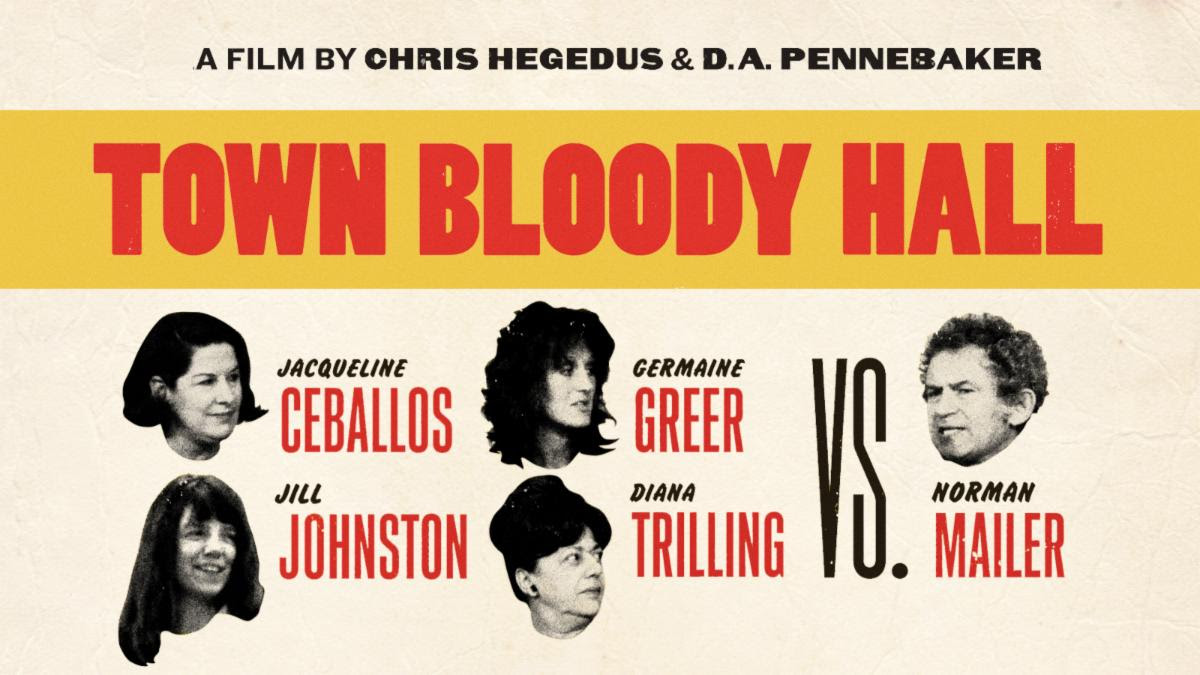 Town Bloody Hall: Criterion Collection Edition #1039
On April 30, 1971, a standing-room-only crowd of New York's intellectual elite packed the city's Town Hall theater to see Norman Mailer—fresh from the controversy over his essay "The Prisoner of Sex" and the backlash it received from leaders of the women's movement—tangle with a panel of four prominent female thinkers and activists: Jacqueline Ceballos, Germaine Greer, Jill Johnston, and Diana Trilling. Part intellectual death match, part three-ring circus, the proceedings were captured with crackling, fly-on-the-wall immediacy by the documentary great D. A. Pennebaker and a small crew, with Chris Hegedus later condensing the three-and-a-half-hour affair into this briskly entertaining snapshot of a singular cultural moment. Heady, heated, and hilarious, Town Bloody Hall is a dazzling display of feminist firepower courtesy of some of the most influential figures of the era, with Mailer plainly relishing his role as the pugnacious rabble-rouser and literary lion at the center of it all. SUPPLEMENTAL FEATURES: A new interview with Chris Hegedus; audio commentary featuring Hegedus and author Germaine Greer; footage from a 2004 celebration of the film, which brought the filmmakers together with participants Greer, Jacqueline Ceballos, and Jill Johnston; and more.
Tuesday, October 13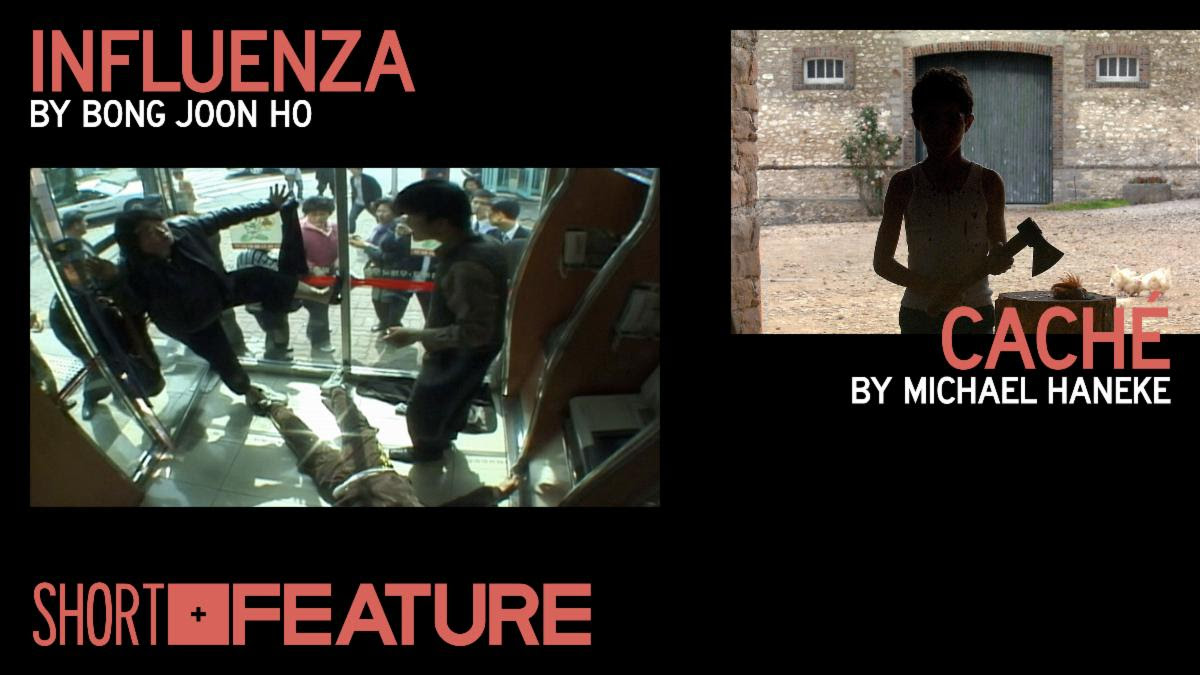 Short + Feature: Someone's Watching
Influenza and Caché
Ever get the feeling you're being watched? Told entirely through footage captured by security cameras, Bong Joon Ho's innovative short Influenza documents a man's descent into increasingly horrific violence with the characteristic twists, tension, and stylistic audaciousness that we've come to expect from the Parasite director. The unblinking, all-seeing gaze of the CCTV camera is used to similarly provocative effect in Michael Haneke's Caché, a masterful exploration of privilege and guilt in which an upper-middle-class French couple find themselves plunged into a paranoid nightmare when they begin receiving a series of anonymous surveillance tapes.
Wednesday, October 14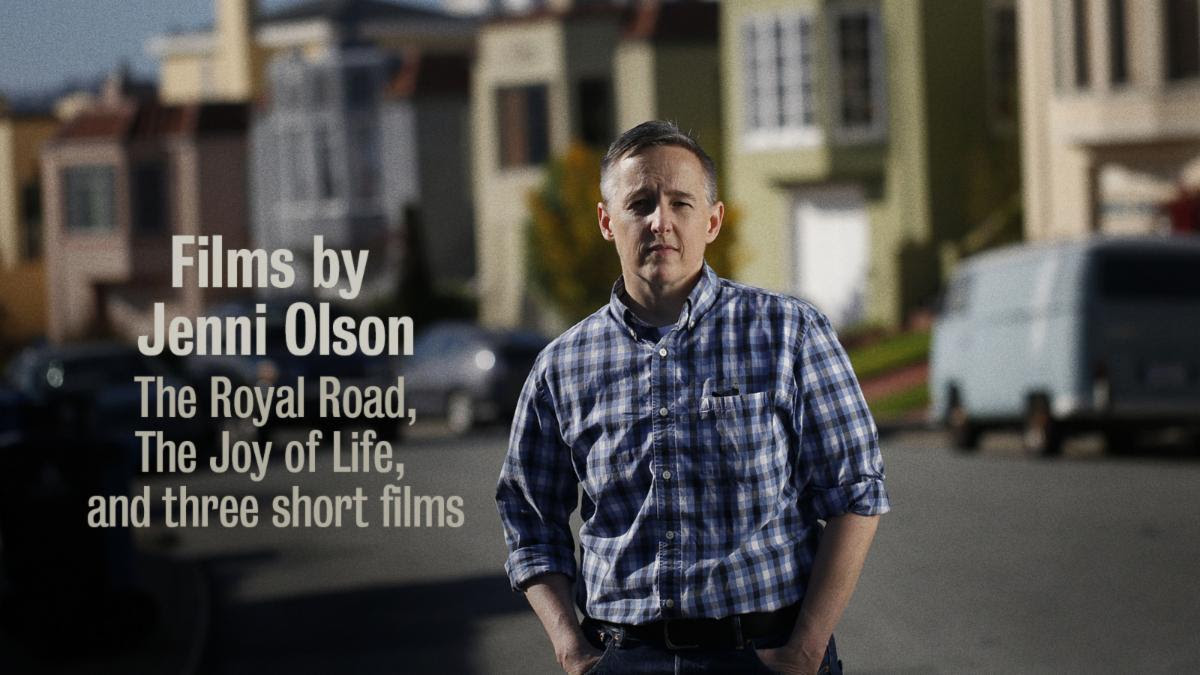 Films by Jenni Olson
Featuring a new introduction by Olson
The personal and the political meet in the ruminative essay films of queer cinema memoirist Jenni Olson. Interweaving reflections on landscapes (particularly those of her longtime home city of San Francisco), lesbian identity, sexuality, and cinema, Olson's searching, slyly self-deprecating film diaries take the viewer down a dizzying array of intellectual rabbit holes; they're as likely to spin off into a history of the Golden Gate Bridge as a suicide hotspot (as in The Joy of Life) as they are into an account of a one-night stand with a straight woman (as in Blue Diary). Drawing on her deep knowledge of film history, Olson suffuses her works with allusions to classic Hollywood cinema (notably Alfred Hitchcock's Vertigo in her latest feature, The Royal Road), bringing dream-factory fantasy into intimate dialogue with the contemporary queer experience.
Features
The Joy of Life, 2005
The Royal Road, 2015
Shorts
Blue Diary, 1998
575 Castro St., 2009
In nomine Patris, 2019
Thursday, October 15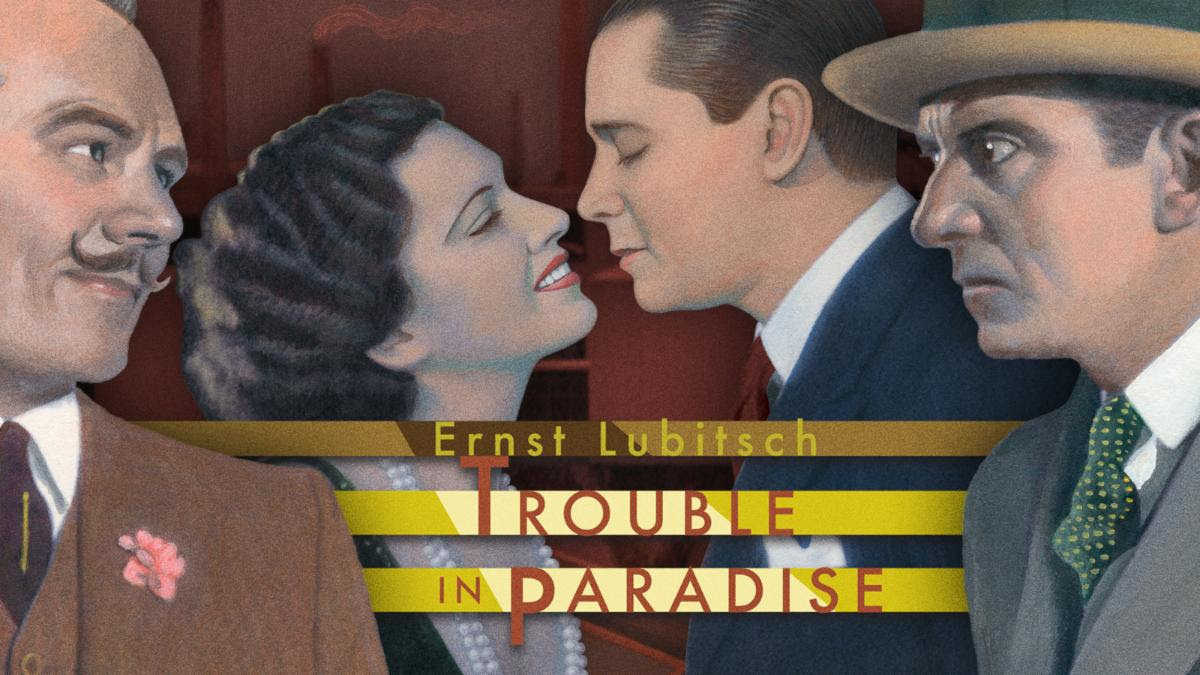 Trouble in Paradise: Criterion Collection Edition #170
When thief Gaston Monescu (Herbert Marshall) meets his true love in pickpocket Lily (Miriam Hopkins), they embark on a scam to rob lovely perfume-company executive Mariette Colet (Kay Francis). But when Gaston becomes romantically entangled with Mme. Colet, their larcenous ruse is jeopardized and Gaston is forced to choose between two beautiful women. Legendary director Ernst Lubitsch's masterful touch is in full flower in Trouble in Paradise, a pinnacle of the sophisticated romantic comedy, loaded with sparkling dialogue, witty innuendo, and elegant comic invention. SUPPLEMENTAL FEATURES: Audio commentary by Lubitsch biographer Scott Eyman; an introduction by director Peter Bogdanovich; Lubitsch's 1917 short film Das fidele Gefängnis (The Merry Jail); and more.
Friday, October 16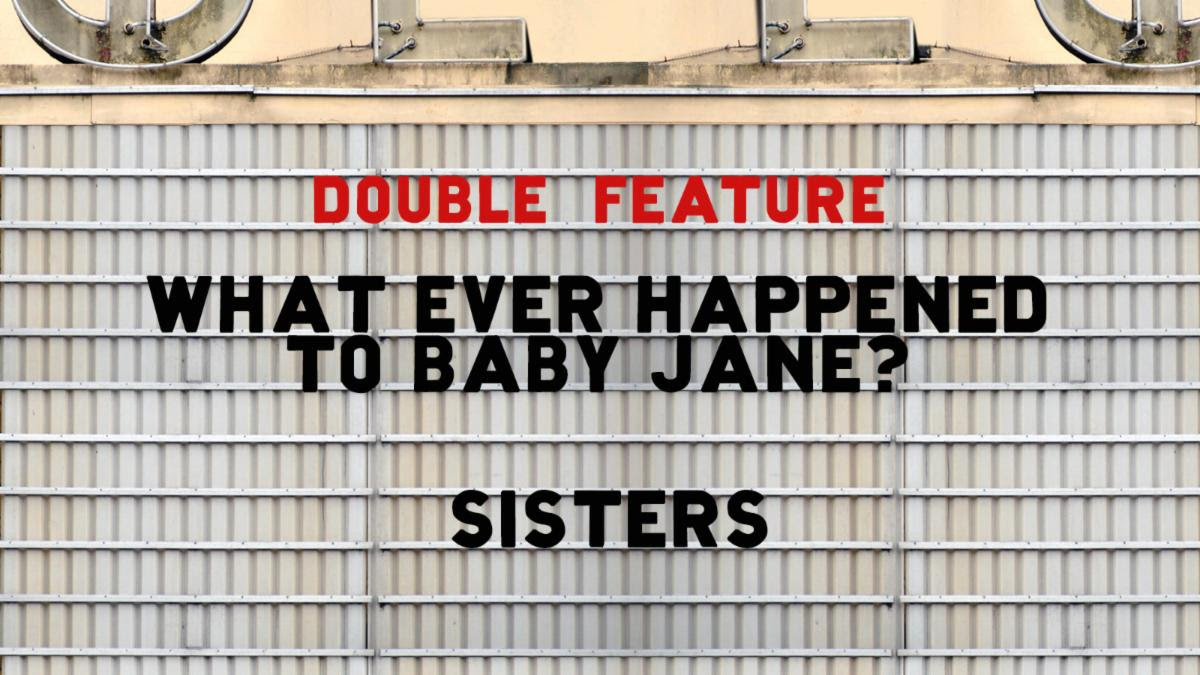 Double Feature: Twisted Sister
What Ever Happened to Baby Jane? and Sisters
Sibling bonds turn sour in this diabolical double bill. Robert Aldrich's What Ever Happened to Baby Jane? is a dark and devilishly comedic showcase for two of Hollywood's most notorious enemies, Joan Crawford and Bette Davis, who play a sadistic, washed-up actor and her embittered, wheelchair-bound sister. Then, Brian De Palma's first foray into horror voyeurism, Sisters follows the twisted relationship that forms between a fashion model, her former conjoined twin, and a hotshot reporter who suspects the latter of murder. Taking its cues from Hitchcock, De Palma's scary and stylish paean to female destructiveness features a spine-tingling score from the great Bernard Herrmann.
Saturday, October 17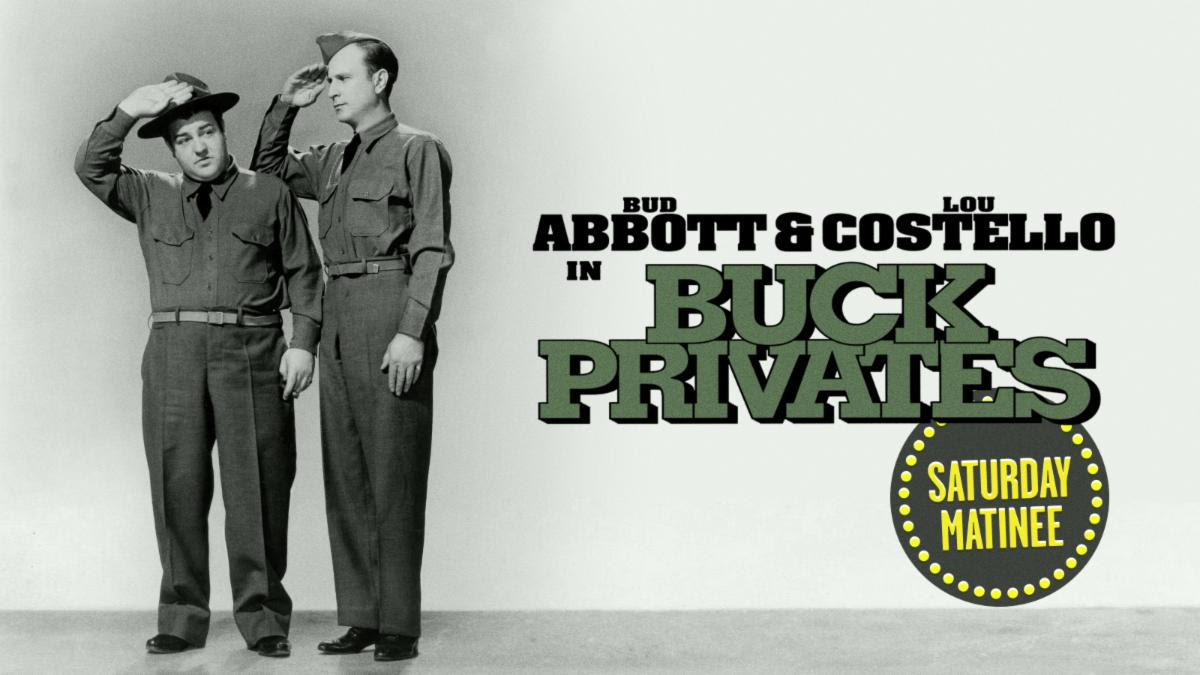 Saturday Matinee: Buck Privates
Comedy legends Bud Abbott and Lou Costello turn the military inside out in this World War II farce about a couple of con men who accidentally enlist in the army to avoid being arrested—only to discover that their drill instructor is the police officer they taunted on the streets of New York. The film that catapulted Abbott and Costello to stardom and made them one of the biggest box-office draws of the 1940s, this infectiously madcap musical comedy features performances by the Andrews Sisters, introducing their smash hit "Boogie Woogie Bugle Boy."
Sunday, October 18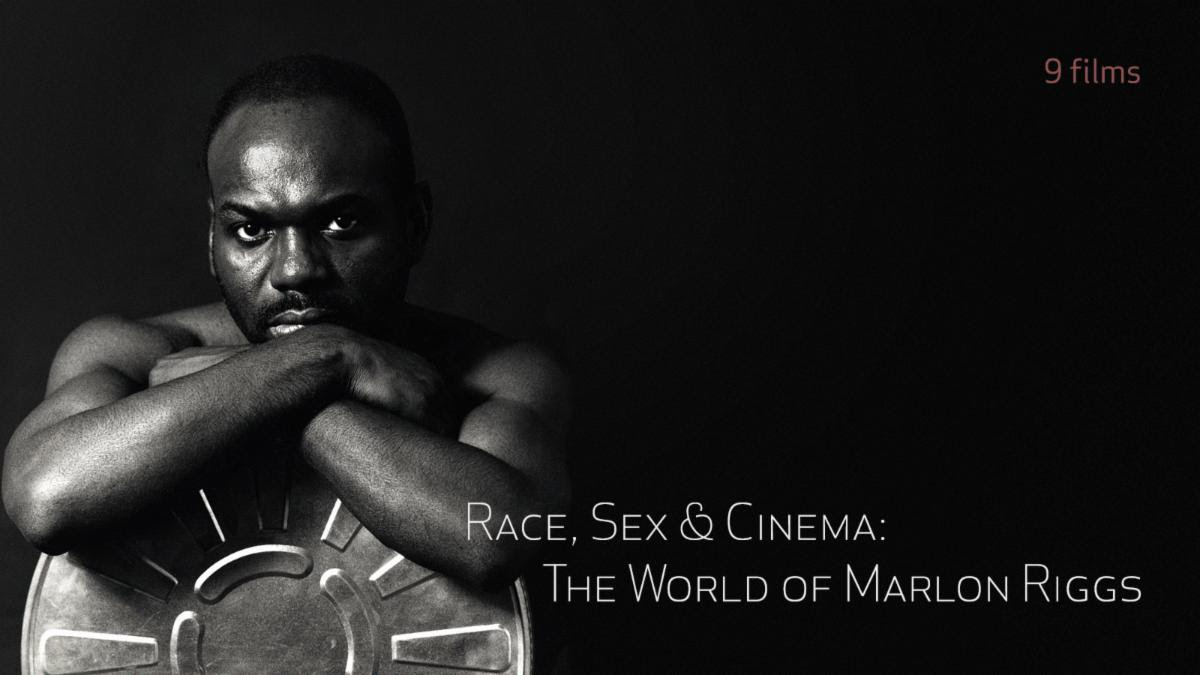 Race, Sex & Cinema: The World of Marlon Riggs
Featuring a new conversation between guest programmer Ashley Clark and filmmakers Vivian Kleiman and Shikeith
Filmmaker, gay-rights activist, poet, professor, provocateur: the late, great Black artist Marlon Riggs (1957–94) spoke truth to power through his work in bracingly eloquent fashion. Working at the height of the AIDS crisis and the conservative culture wars of the 1980s and early '90s, Riggs—who was diagnosed with HIV in 1988—defied a culture of silence and shame to create formally innovative, often joyously expressive works about race, sexuality, identity, and representation that collapsed the divide between personal essay and documentary. Curated by guest programmer Ashley Clark, and based on the series of the same name that took place at Brooklyn Academy of Music in February 2019, Race, Sex & Cinema: The World of Marlon Riggs is a comprehensive retrospective of an essential artist whose work, more than twenty-five years after his death, remains every inch as resonant.
Features
Ethnic Notions, Marlon Riggs, 1986
Tongues Untied, Marlon Riggs, 1989
Color Adjustment, Marlon Riggs, 1992
Black Is … Black Ain't, Marlon Riggs, 1994
I Shall Not Be Removed: The Life of Marlon Riggs, Karen Everett, 1996
Shorts
Long Train Running: A History of the Oakland Blues, Marlon Riggs & Peter Webster, 1981
Affirmations, Marlon Riggs, 1990
Anthem, Marlon Riggs, 1991
Non, je ne regrette rien (No Regret), Marlon Riggs, 1993
Sunday, October 18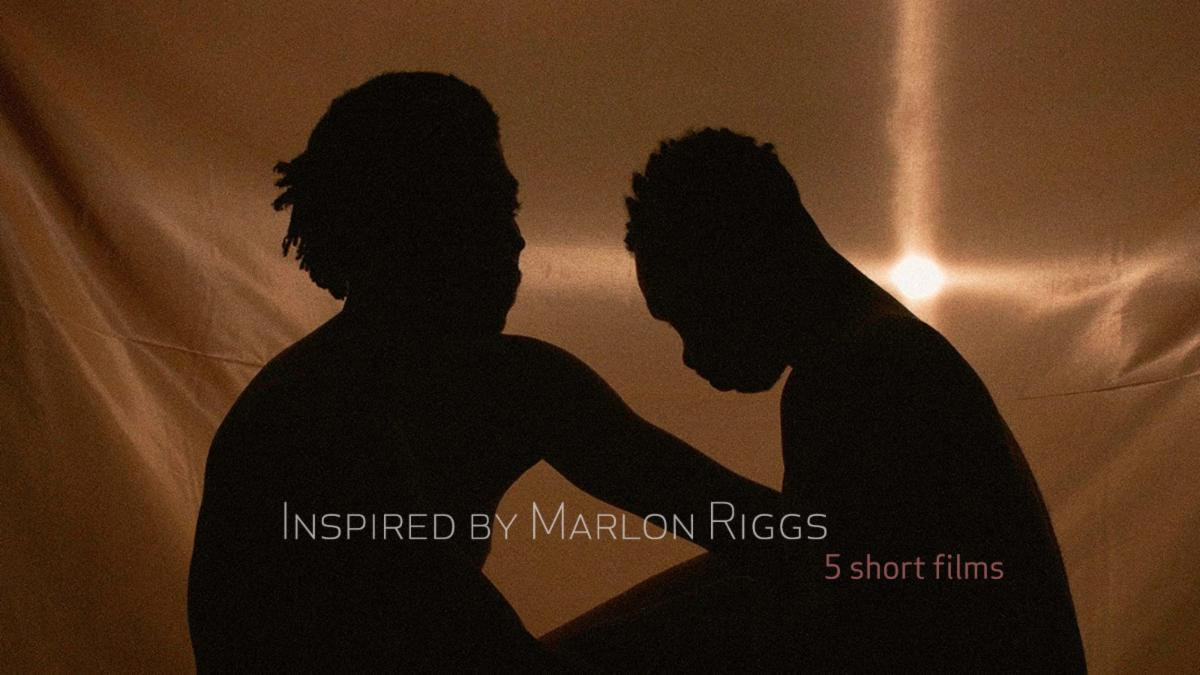 Inspired by Marlon Riggs
In 1994, Marlon Riggs died from AIDS at the tragically young age of thirty-seven. Riggs's untimely passing robbed the world of an artist of uncommon vision and empathy, but not of his work's ability to galvanize and inspire future generations. This program comprises a selection of stylistically and thematically diverse short films by contemporary Black and queer artists who have taken cues from Riggs to create works of empathy, playfulness, and intellectual rigor. From soul-searching dance to sensual drama, erotic expression to self-acceptance, these films are infused with Riggs's generous spirit.
Walk for Me, Elegance Bratton, 2016
100 Boyfriends Mixtape, Brontez Purnell, 2016
A Drop of Sun Under the Earth, Shikeith, 2017
The Labyrinth 1.0, Tiona Nekkia McClodden, 2017
A Guide to Breathing Underwater, Raven Jackson, 2018
Monday, October 19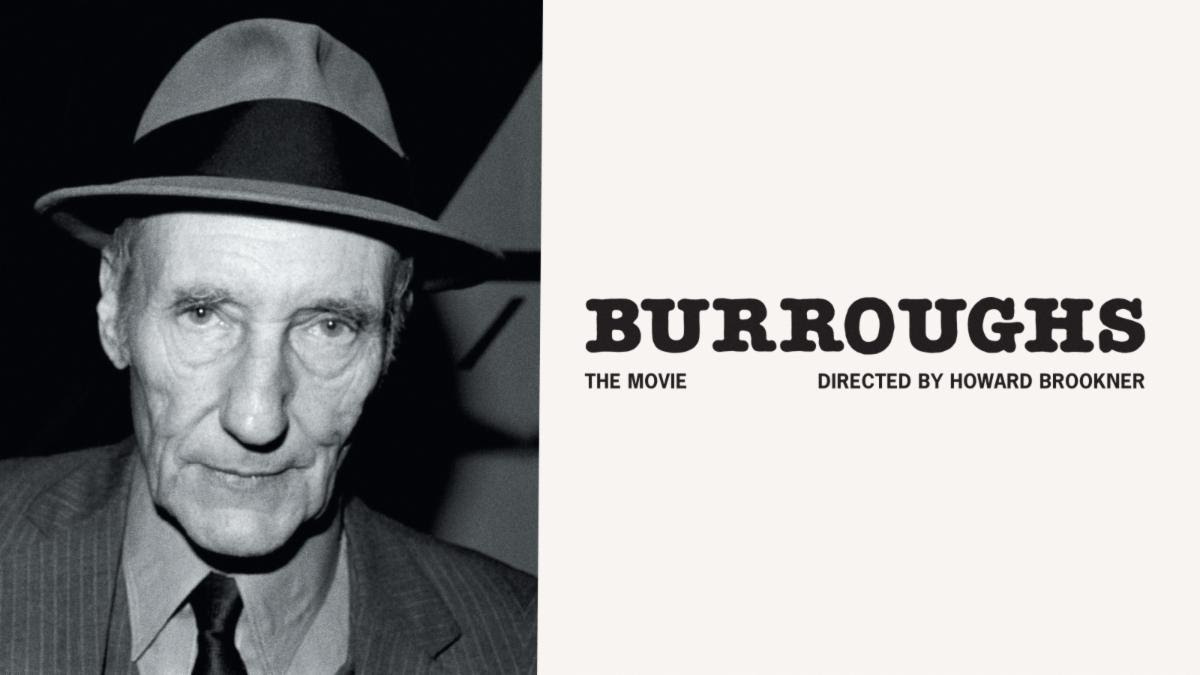 Burroughs: The Movie: Criterion Collection Edition #789
Made up of intimate, revelatory footage of the singular author and poet filmed over the course of five years, Howard Brookner's 1983 documentary about William S. Burroughs was for decades mainly the stuff of legend; that changed when Aaron Brookner, the late director's nephew, discovered a print of it in 2011 and spearheaded a restoration. Now viewers can enjoy the invigorating candidness of Burroughs: The Movie, a one-of-a-kind nonfiction portrait that was brought to life with the help of a remarkable crew of friends, including Jim Jarmusch and Tom DiCillo, and that features on-screen appearances by fellow artists of Burroughs's including Allen Ginsberg, Herbert Huncke, Patti Smith, and Terry Southern. SUPPLEMENTAL FEATURES: Audio commentary by filmmaker Jim Jarmusch, who was a sound recordist on the film; audio interview with director Howard Brookner from 1985, conducted by William S. Burroughs biographer Ted Morgan; rare outtakes; and more.
Tuesday, October 20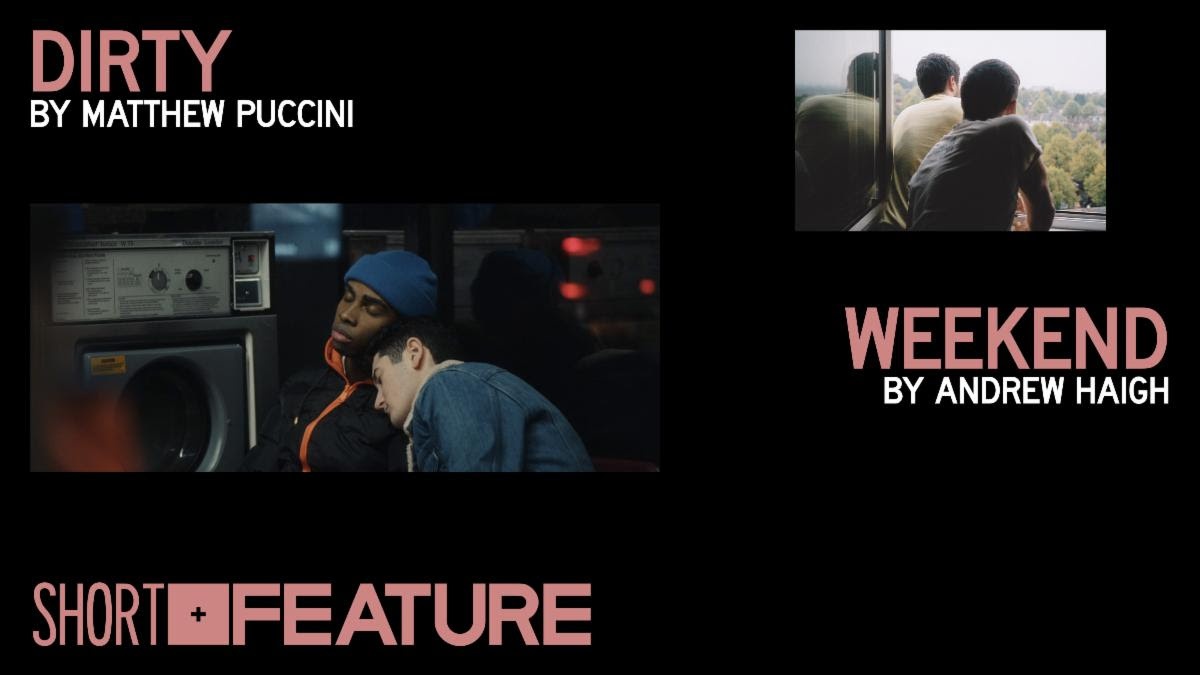 Short + Feature: Let's Talk About Sex
Dirty and Weekend
Two nuanced, emotionally raw queer romances get real about the intricacies of love, sex, and relationships. In Matthew Puccini's sensitively observed, award-winning short Dirty, a young couple's relationship is put to the test as they navigate intimacy together for the first time. Its tender yet unflinching approach to matters of sex and sexuality is mirrored in Andrew Haigh's acclaimed breakout feature Weekend, which traces a one-night stand turned budding relationship between two men with a sensitivity and frankness rarely seen on-screen.
Wednesday, October 21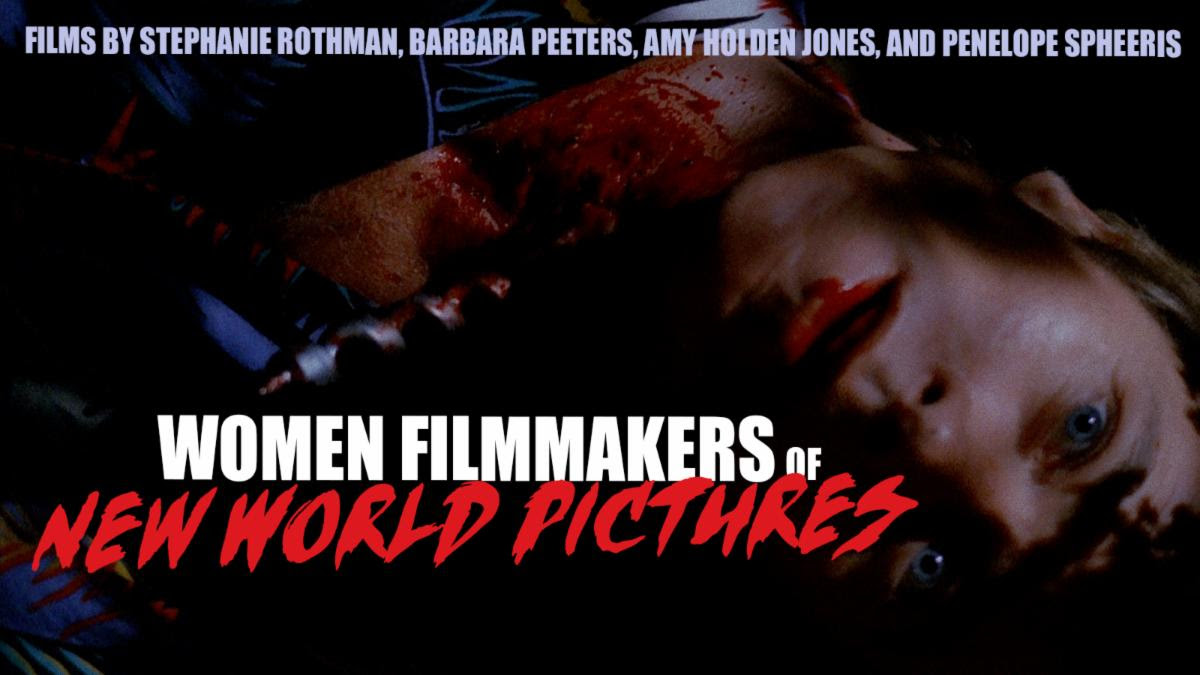 Women Filmmakers of New World Pictures
In the history of American independent cinema, few studios have assumed the legendary cult status of New World Pictures, the production company cofounded by pop-cinema wizard Roger Corman in 1970. Specializing in grindhouse sleaze staples like biker and women-in-prison films, the studio was a training ground for many up-and-coming New Hollywood mavericks, including a handful of trailblazing women who infused the company's exploitation formula with a startling antipatriarchal punch. Films like Stephanie Rothman's feminist social-issue drama The Student Nurses, Amy Holden Jones's slasher-with-brains Slumber Party Massacre, and Penelope Spheeris's punk rebel yell Suburbia stand out as fascinating examples of how the transgressive pleasures of exploitation cinema can be wedded to a subversive approach to gender and genre.
The Student Nurses, Stephanie Rothman, 1970
The Velvet Vampire, Stephanie Rothman, 1971
Humanoids from the Deep, Barbara Peeters and Jimmy T. Murakami, 1980
Slumber Party Massacre, Amy Holden Jones, 1982
Suburbia, Penelope Spheeris, 1983
Thursday, October 22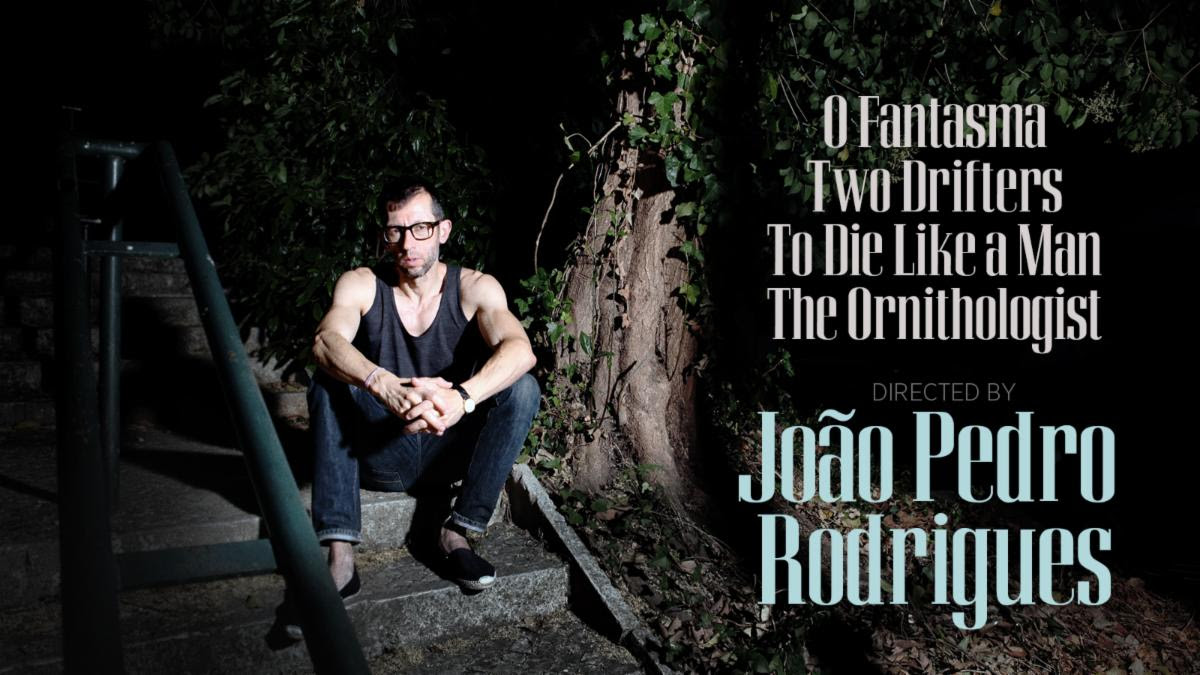 Directed by João Pedro Rodrigues
Featuring Where Are You, João Pedro Rodrigues?, a short self-portrait by the director from 2016
Sexy, cerebral, and transgressive, the films of Portuguese auteur João Pedro Rodrigues are fearless explorations of queer identity, alienation, and desire that reach for—and frequently attain—the transcendent. Fascinated by the tension between the carnal and the spiritual, Rodrigues has explored the extreme limits of both in daring tales of physical and psychic transfiguration like his startling debut, the grimy erotic shocker O Fantasma, and most recent feature, the iconoclastic modern-day religious odyssey The Ornithologist. Teeming with some of the most striking and extravagant images in contemporary cinema, Rodrigues's films are unforgettable feasts for the eyes as well as the intellect.
O Fantasma, 2000
Two Drifters, 2005
To Die Like a Man, 2009
The Ornithologist, 2016
Friday, October 23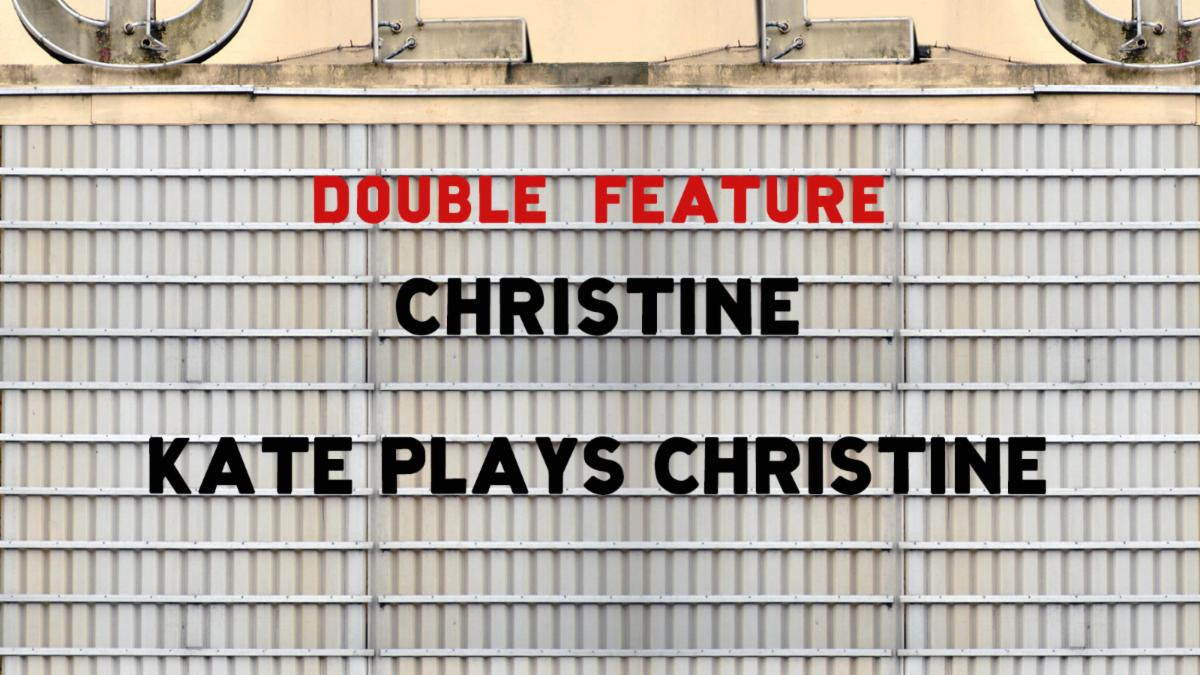 Double Feature: Woman on the Edge
Christine and Kate Plays Christine
In 1974, Florida newscaster Christine Chubbuck shocked the nation by committing suicide on live television—a tragedy that, in its entwining of violence and media spectacle, inspired not one, but two 2016 films to grapple with its legacy. Built around a riveting performance from Rebecca Hall, Antonio Campos's Christine takes a relatively straightforward narrative approach to its subject, powerfully and empathetically recreating the events that led to Chubbuck's fateful decision. In contrast, Robert Greene's Kate Plays Christine adopts the form of a radically experimental documentary, toying provocatively with ideas of performance and reality as it follows the actress Kate Lyn Sheil as she prepares to play the role of Chubbuck in a fictitious narrative film about her life.
Saturday, October 24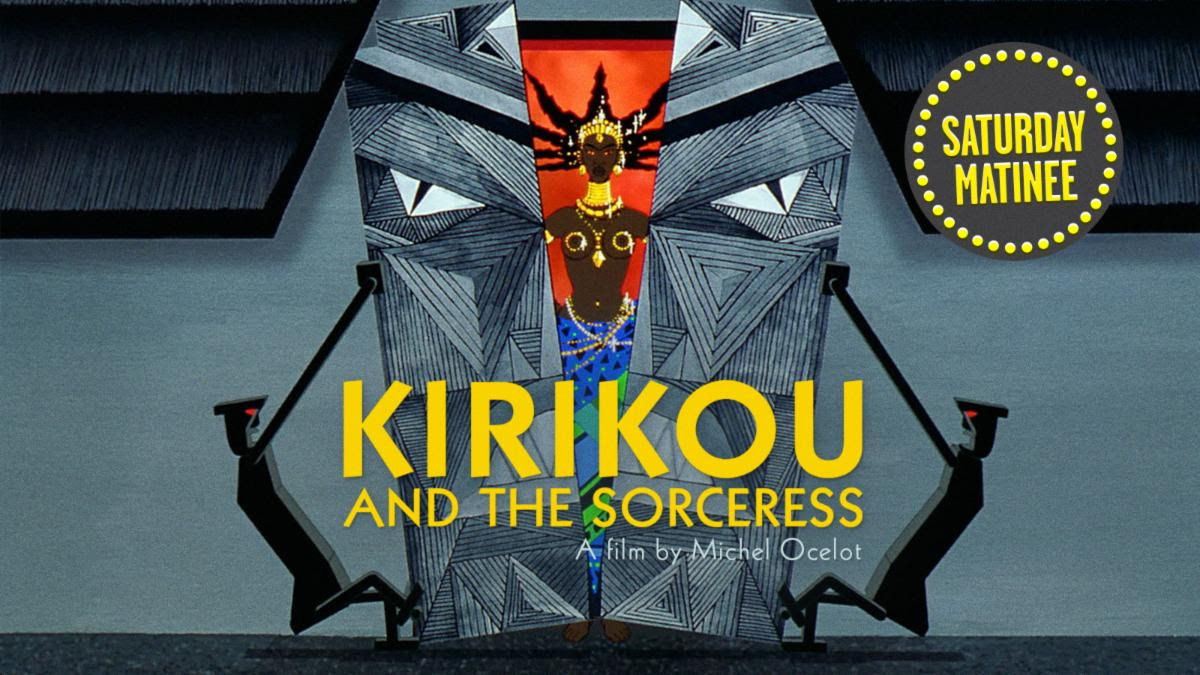 Saturday Matinee: Kirikou and the Sorceress
West African folktales provide the basis for this wondrously imaginative adventure, brought to colorful life through exquisite hand-drawn animation. Brave newborn Kirikou is not like other babies. He comes out of the womb walking, talking, and ready for action as he sets out on a quest to save his village from an evil sorceress. The gorgeous visuals and vibrant music of Senegalese legend Youssou N'Dour come together in a captivating fable overflowing with timeless morals, wisdom, and life lessons.
Sunday, October 25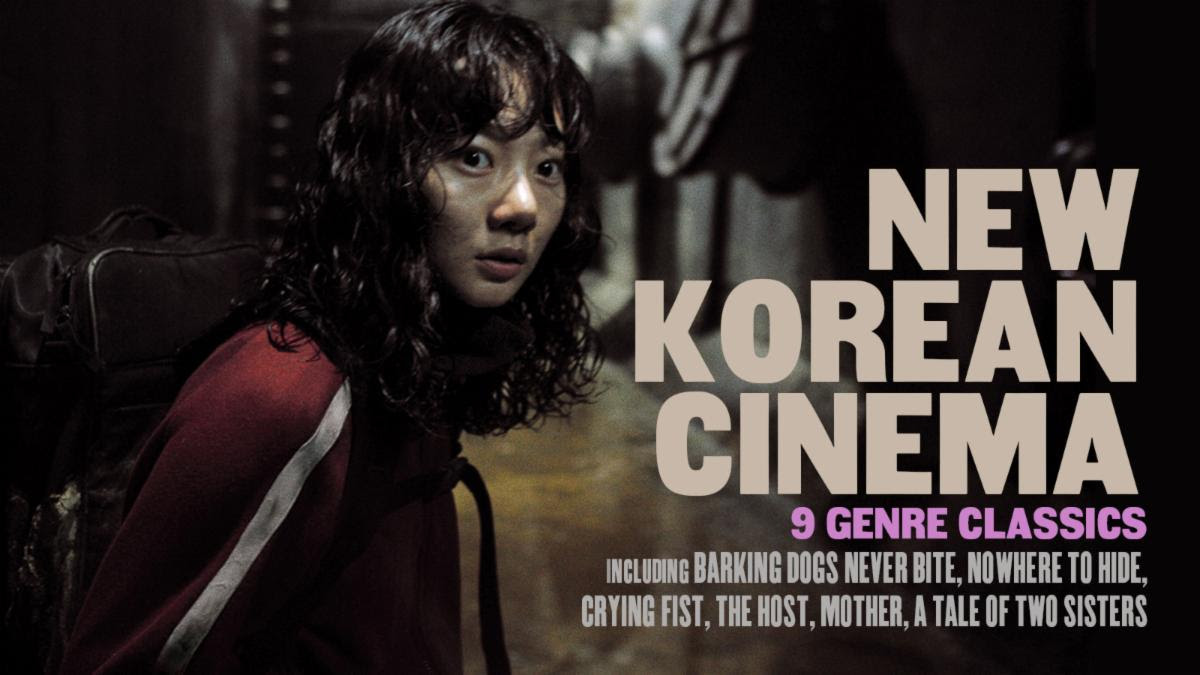 New Korean Cinema
Featuring a new introduction by critic Grady Hendrix and a conversation between directors Bong Joon Ho and Park Chan-wook
As Korean pop culture continues its worldwide ascent, now is a perfect time to catch up with the wild, genre-defying pleasures of the seemingly unstoppable movement known as the New Korean Cinema. Bringing together essential works by major directors like Bong Joon Ho (The Host, Mother), Park Chan-wook (Sympathy for Mr. Vengeance), Kim Jee-woon (A Tale of Two Sisters), and Ryoo Seung-wan (Crying Fist) this sampler of modern classics and cult favorites spotlights the innovative artists who have powered the commercial and creative renaissance that completely transformed South Korea's film industry from the mid 1990s through the late 2000s. Characterized by an ingenious mixing and subversion of genre conventions and an effortless blending of art-house and commercial sensibilities, these visceral, audaciously constructed films deliver both high-octane thrills and biting social and political critiques of contemporary Korean life.
Guest programmed by Goran Topalovic, cofounder of Subway Cinema and the New York Asian Film Festival
Nowhere to Hide, Lee Myung-se, 1999
Barking Dogs Never Bite, Bong Joon Ho, 2000
The Foul King, Kim Jee-woon, 2000
Sympathy for Mr. Vengeance, Park Chan-wook, 2002
A Tale of Two Sisters, Kim Jee-woon, 2003
Crying Fist, Ryoo Seung-wan, 2005
Lady Vengeance, Park Chan-wook, 2005
The Host, Bong Joon Ho, 2006
Mother, Bong Joon Ho, 2009
… and more titles to be announced!
Monday, October 26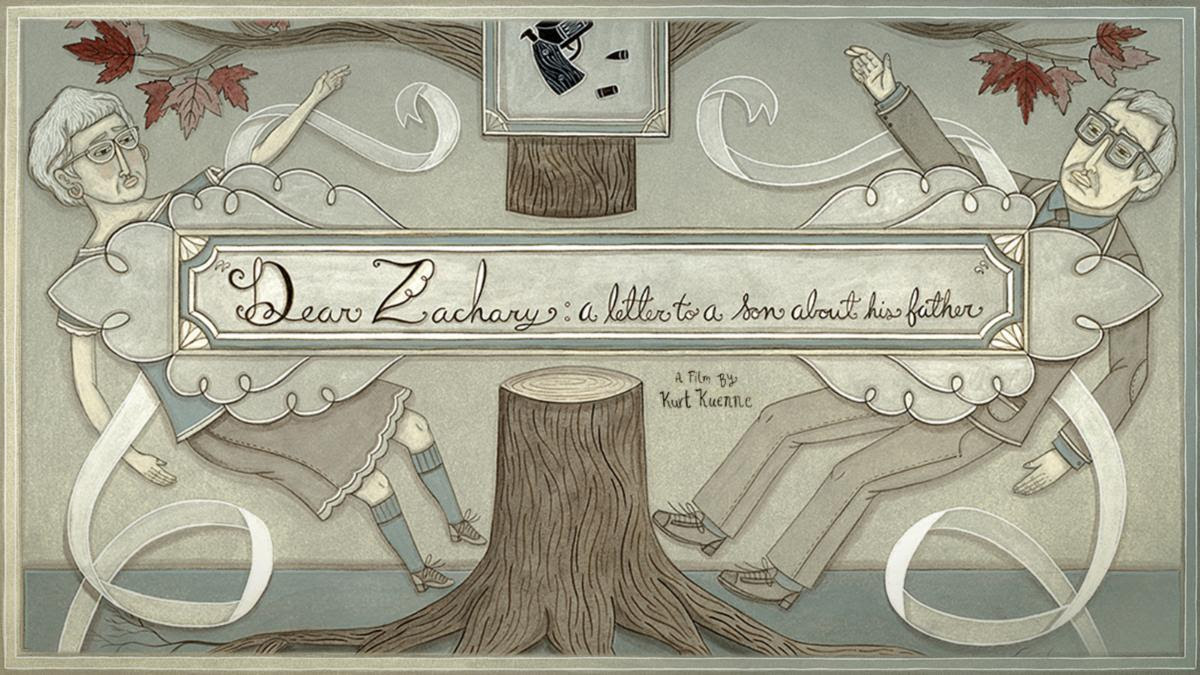 Dear Zachary: A Letter to a Son About His Father
This gut-wrenching documentary tells the story of a devastating family tragedy in the form of a heartfelt home movie. On November 5, 2001, Dr. Andrew Bagby was murdered in a parking lot in western Pennsylvania; the prime suspect, his ex-girlfriend Dr. Shirley Turner, promptly fled the United States for Canada, where she announced that she was pregnant with Andrew's child. She named the little boy Zachary. When filmmaker Kurt Kuenne, Andrew's oldest friend, begins making a film for little Zachary as a way for him to get to know the father he'd never meet, it's the beginning of a wrenching, endlessly twisting odyssey that leads where no one could have foreseen.
Tuesday, October 27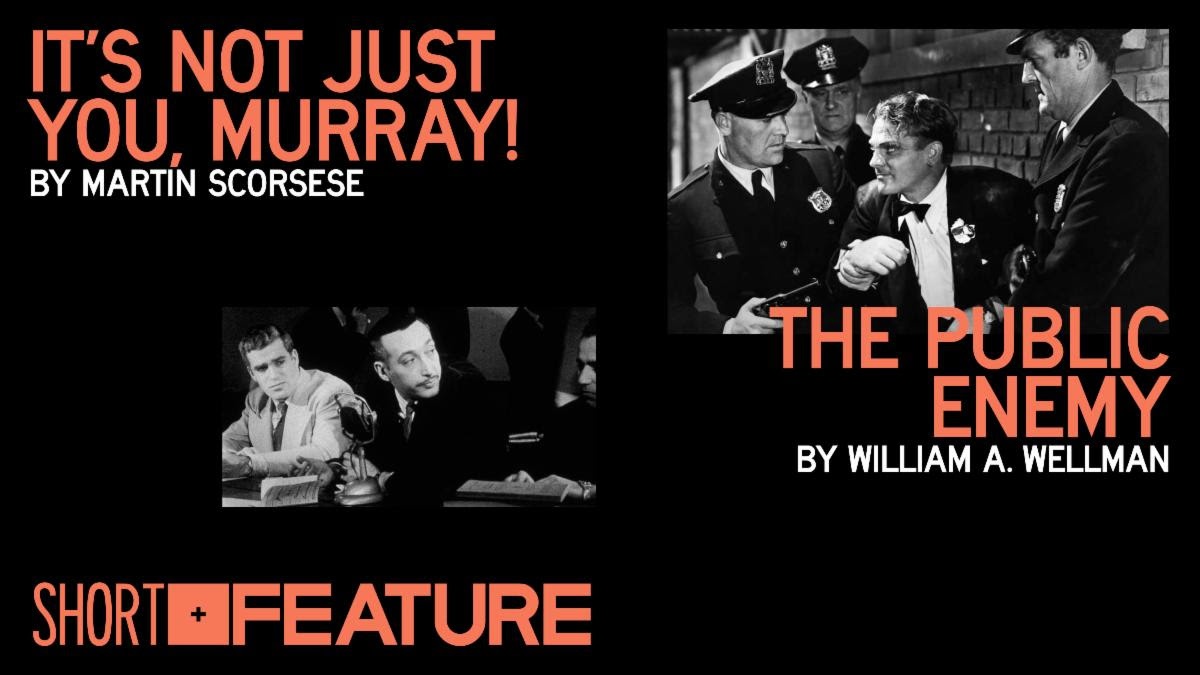 Short + Feature: Booze and Blood
It's Not Just You, Murray! and The Public Enemy
The colorful exploits of bootlegging gangsters are recounted with plenty of stylistic flash and punch by two titans of American cinema. Made while he was studying at New York University, Martin Scorsese's early short It's Not Just You, Murray! is an exuberantly inventive, subversively funny gangster spoof in which a middle-aged mobster looks back on the highs and lows of his life in organized crime—complete with a Busby Berkeley musical homage. It's a tongue-in-cheek descendant of the granddaddy of all gangster movies, William A. Wellman's gritty pre-Code classic The Public Enemy, starring an electrifying James Cagney in his breakout role as a bootlegger who rises to the precarious top of the criminal underworld.
Tuesday, October 27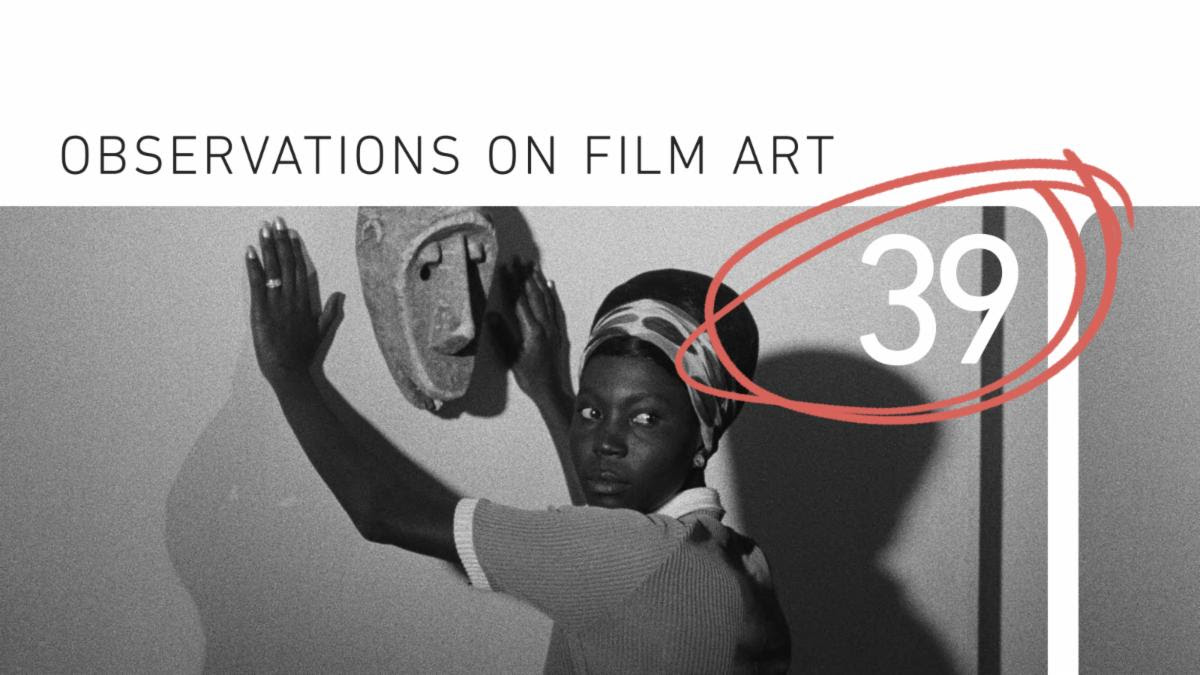 Observations on Film Art No. 38: The Voice in Ousmane Sembène's Black Girl
In his watershed feature debut Black Girl, master director Ousmane Sembène offers a searing critique of colonialism's legacy via the story of Diouana, a young Senegalese woman whose new life in France working for a white family gradually reveals itself to be a trap. In this edition of Observations on Film Art, Professor Jeff Smith deconstructs Sembène's multilayered use of dialogue and language, exploring how the central character's outward terseness (what the director called "a defensive muteness") contrasts with the film's use of voice-over, which makes the viewer privy to Diouana's inner thoughts as she grows increasingly disaffected with her situation. That both are expressed in French—the language of the colonizer, which Sembène's contract required him to use—only enhances the film's devastating portrait of cultural alienation.
Wednesday, October 28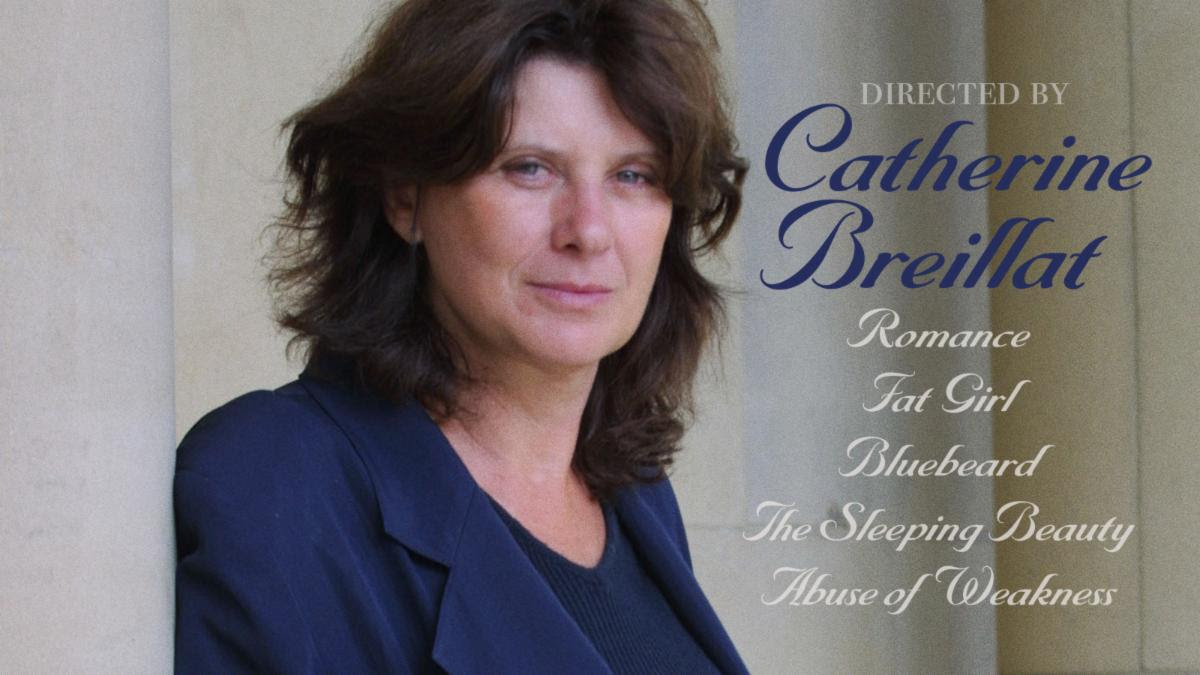 Directed by Catherine Breillat
Shattering taboos with her unflinching, often shocking explorations of female sexuality and pleasure, Catherine Breillat emerged as one of the major voices of the New French Extremity, a movement defined by its transgressive focus on the corporeal realms of eroticism and violence. The two are inextricably linked in her daring body of work, which encompasses the controversial exploration of female desire Romance, the provocative coming-of-age portrait Fat Girl, revisionist fairy tales such as Bluebeard and Sleeping Beauty, and overtly autobiographical works like Abuse of Weakness. In all, Breillat fearlessly delves into the intricacies of eroticism, power, and sexual politics, forcing viewers to confront that which makes them most uncomfortable and radically redefining the depiction of the female body on-screen.
Romance, 1999
Fat Girl, 2001
Bluebeard, 2009
Sleeping Beauty, 2010
Abuse of Weakness, 2013
Thursday, October 29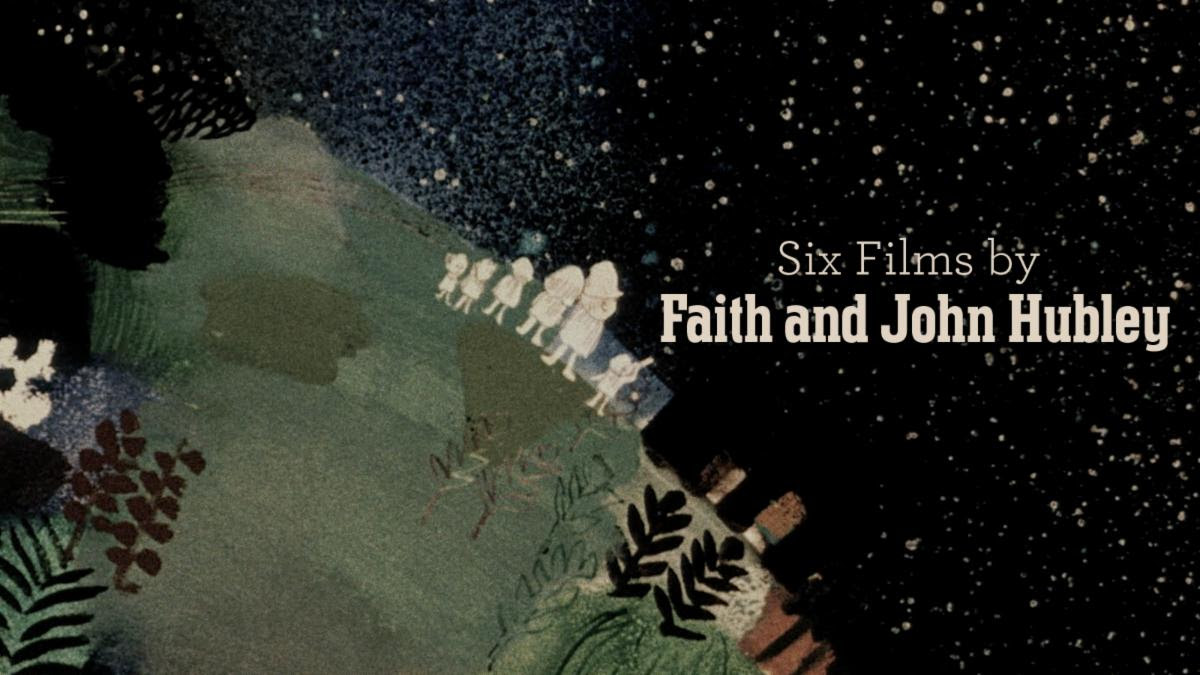 Six Films by Faith and John Hubley
Featuring a conversation among the filmmakers' children Mark, Emily, Georgia, and Ray Hubley, moderated by filmmaker Leah Shore
A pair of Hollywood exiles—she was a former sound-effects and music editor at Columbia, he was an ex–Disney cartoonist and union activist blacklisted for refusing to name names before the House Un-American Activities Committee—Faith and John Hubley left behind the mainstream to forge a thrillingly experimental animation style all their own. Channeling the influences of jazz and abstract expressionism, the husband-and-wife duo created strikingly hand-drawn and -painted works that pulse with the improvisational spirit of bebop (Date with Dizzy, a sly anticapitalist critique featuring Dizzy Gillespie) and childhood imagination (Moonbird, which sets a recording of their own children at play to free-flowing animation). Applying their effortlessly light touch to weighty themes like atomic-age anxiety (the Academy Award–wining The Hole) and the place of humankind in the universe (the wondrous animated documentary Of Stars and Men), the Hubleys helped usher in a new era of independent animation in which Disneyfied gloss gave way to gloriously unrestrained personal expression.
Features
Of Stars and Men, 1961
Everybody Rides the Carousel, 1976
Shorts
Date with Dizzy, 1955
Tender Game, 1958
Moonbird, 1959
The Hole, 1962
Friday, October 30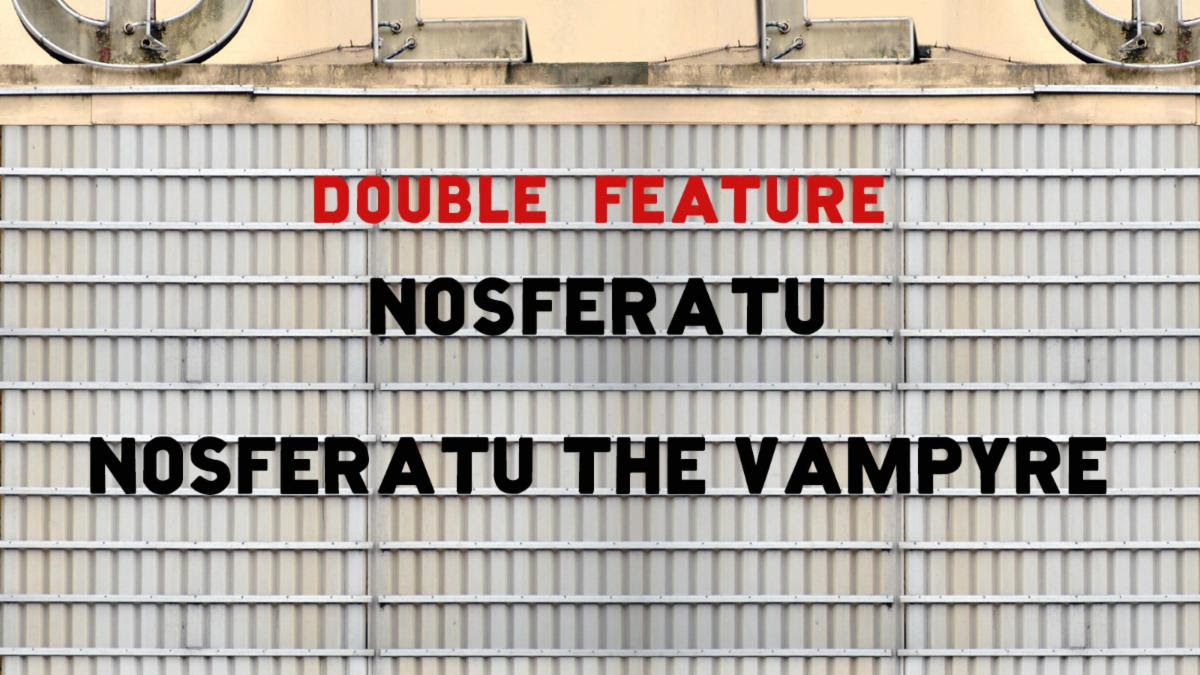 Double Feature: Twice Bitten
Nosferatu and Nosferatu the Vampyre
An undead classic of German expressionist terror lives on in a spellbinding remake from contemporary cinema's gutsiest iconoclast. An unauthorized adaptation of Bram Stoker's Dracula, F. W. Murnau's 1922 silent landmark Nosferatu features arguably the creepiest vampire in cinema history in the form of Max Schreck's Count Orlok, an ashen apparition straight from the nightmare realm. Over fifty years later, Werner Herzog conceived his own mesmerizingly moody Nosferatu the Vampyre as an homage to Murnau's haunting vision, with a supremely disturbing Klaus Kinski sinking his teeth into the iconic title role.
Saturday, October 31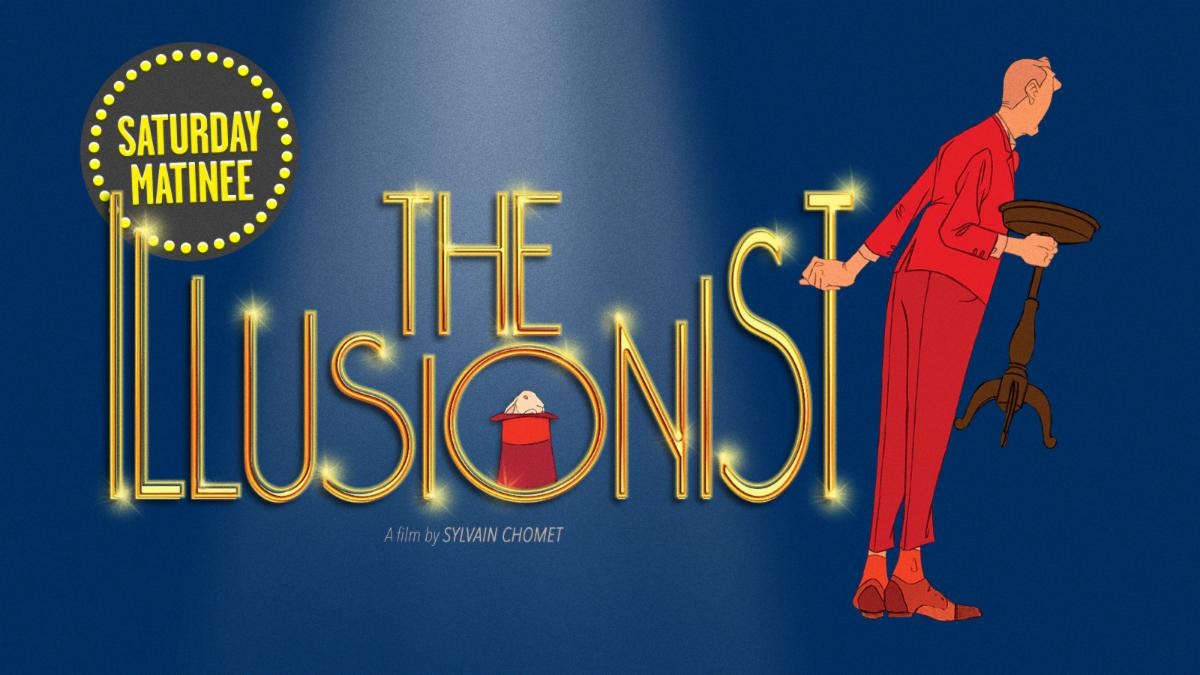 Saturday Matinee: The Illusionist
From Sylvain Chomet, the director of the acclaimed The Triplets Of Belleville, comes this charming animated flight of fancy based on an unproduced script written by Jacques Tati in 1956. The film—set in Scotland, rather than Czechoslovakia as Tati originally envisioned—follows a struggling illusionist, one of the last of a dying breed of stage entertainers whose thunder has been stolen by up-and-coming rock stars. Forced to accept increasingly obscure assignments in fringe theaters, garden parties, and bars, he meets a young fan whose belief in his art changes his life forever. Tipping its hat to Tati's elegantly whimsical, bittersweet style, The Illusionist serves as a gently affecting meeting point between two generations of French cinematic magic-makers.
Saturday, October 31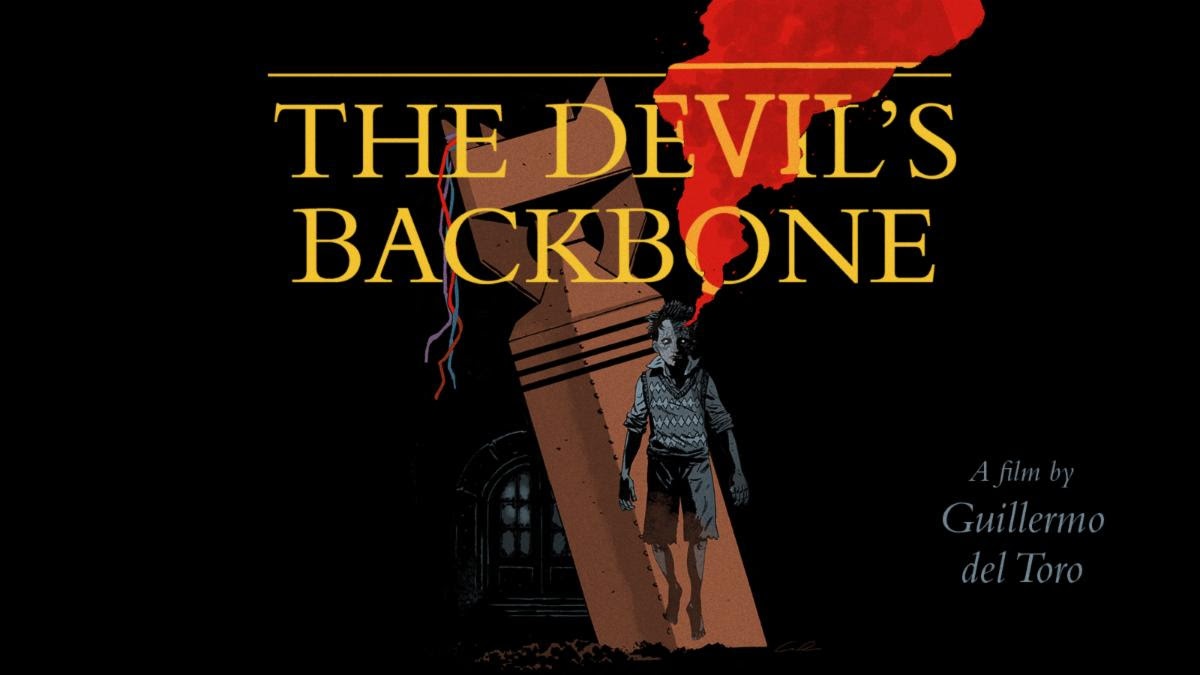 The Devil's Backbone: Criterion Collection Edition #666
One of the most personal films by Guillermo del Toro, The Devil's Backbone is also among his most frightening and emotionally layered. Set during the final week of the Spanish Civil War, it tells the tale of a twelve-year-old boy who, after his freedom-fighting father is killed, is sent to a haunted rural orphanage full of terrible secrets. Del Toro expertly combines gothic ghost story, murder mystery, and historical melodrama in a stylish mélange that, like his later Pan's Labyrinth, reminds us the scariest monsters are often the human ones. SUPPLEMENTAL FEATURES: Audio commentary and video introduction by Del Toro; ¿Que es un fantasma?, a 2004 making-of documentary; an interactive director's notebook; and more.
Complete list of films premiering on the Criterion Channel this month:
100 Boyfriends Mixtape, Brontez Purnell, 2016
575 Castro St., Jenni Olson, 2008
The 7th Voyage of Sinbad, Nathan Juran, 1958
Above Suspicion, Richard Thorpe, 1943
Abuse of Weakness, Catherine Breillat, 2013 **
Affirmations, Marlon Riggs, 1990
American Dream, Barbara Kopple, Cathy Caplan, Thomas Haneke, Lawrence Silk, 1990
Anthem, Marlon Riggs, 1991
Autumn Leaves, Robert Aldrich, 1956
Barking Dogs Never Bite, Bong Joon Ho, 2000 **
The Best Man, Franklin J. Schaffner, 1964
Beware! The Blob, Larry Hagman, 1972
Black Christmas, Bob Clark, 1974
Black Is … Black Ain't, Marlon Riggs, 1994
Blue Diary, Jenni Olson, 1998
Bluebeard, Catherine Breillat, 2009 **
Buck Privates, Arthur Lubin, 1941
Caché, Michael Haneke, 2005
Casa de lava, Pedro Costa, 1994
Cat People, Jacques Tourneur, 1942
Christine, Antonio Campos, 2016
Color Adjustment, Marlon Riggs, 1992
Coma, Michael Crichton, 1978
The Crazies, George A. Romero, 1973
Crying Fist, Ryoo Seung-wan, 2005
The Damned Don't Cry, Vincent Sherman, 1950
Dancing Lady, Robert Z. Leonard, 1933
Date With Dizzy, John Hubley, 1958
Daughters of Darkness, Harry Kümel, 1971
Dear Zachary: A Letter to a Son About His Father, Kurt Kuenne, 2008
Death Line, Gary Sherman, 1972
Deathdream, Bob Clark, 1974
The Devil's Backbone, Guillermo del Toro, 2001 **
Dirty, Matthew Puccini, 2020
Don't Look Now, Nicolas Roeg, 1973
Dracula A.D. 1972, Alan Gibson, 1972
The Driller Killer, Abel Ferrara, 1979
A Drop of Sun Under the Earth, Shikeith, 2017
Election, Alexander Payne, 1999
Ethnic Notions, Marlon Riggs, 1986
Everybody Rides the Carousel, John Hubley, 1976
O Fantasma, João Pedro Rodrigues, 2000
The Foul King, Kim Jee-woon, 2000
Grand Hotel, Edmund Goulding, 1932
Harriet Craig, Vincent Sherman, 1950
The Hills Have Eyes, Wes Craven, 1977
The Hole, John Hubley, 1962
The Host, Bong Joon Ho, 2006 **
Humanoids from the Deep, Barbara Peeters, Jimmy T. Murakami, 1980
Humoresque, Jean Negulesco, 1946
I Shall Not Be Removed: The Life of Marlon Riggs, Karen Everett, 1996
The Illusionist, Sylvain Chomet, 2010 **
Images, Robert Altman, 1972
In nomine Patris, Jenni Olson, 2019
Influenza, Bong Joon Ho, 2004
Invasion of the Body Snatchers, Philip Kaufman, 1978
It's Alive, Larry Cohen, 1974
The Joy of Life, Jenni Olson, 2005
Kirikou and the Sorceress, Michel Ocelot, 1998
The Labyrinth 1.0, Tiona Nekkia McClodden, 2017
Lady Vengeance, Park Chan-wook, 2005
The Last of Mrs. Cheyney, Richard Boleslawski, Dorothy Arzner, George Fitzmaurice, 1937
The Last Party, Mark Benjamin, Marc Levin, 1993
Let's Scare Jessica to Death, John D. Hancock, 1971
Long Train Running: A History of the Oakland Blues, Marlon Riggs, Peter Webster, 1981
Love on the Run, W.S. Van Dyke, 1936
Mannequin, Frank Borzage, 1937
Mildred Pierce, Michael Curtiz, 1945
Moonbird, John Hubley, 1959
Mother, Bong Joon Ho, 2009 **
The Nightcomers, Michael Winner, 1971
Non, je ne regrette rien (No Regret), Marlon Riggs, 1993
Nosferatu, F.W. Murnau, 1922
Nosferatu the Vampyre, Werner Herzog, 1979
Nowhere to Hide, Lee Myung-se, 1999
Of Stars and Men, John Hubley, 1961
The Ornithologist, João Pedro Rodrigues, 2016 **
Our Dancing Daughters, Harry Beaumont, 1928
Our Modern Maidens, Jack Conway, 1929
Peeping Tom, Michael Powell, 1960
Possessed, Clarence Brown, 1931
Possessed, Curtis Bernhardt, 1947
The Public Enemy, William A. Wellman, 1931
Queen Bee, Ranald MacDougall, 1955
Rabid, David Cronenberg, 1977
Romance, Catherine Breillat, 1999
The Royal Road, Jenni Olson, 2015
Sadie McKee, Clarence Brown, 1934
Season of the Witch, George A. Romero, 1972
Shampoo, Hal Ashby, 1975
Shivers, David Cronenberg, 1975
Sleeping Beauty, Catherine Breillat, 2010 **
Slumber Party Massacre, Amy Holden Jones, 1982
The Smiling Lieutenant, Ernst Lubitsch, 1931
Strait-Jacket, William Castle, 1964
Strange Cargo, Frank Borzage, 1940
The Student Nurses, Stephanie Rothman, 1970
Suburbia, Penelope Spheeris, 1983
Sudden Fear, David Miller, 1952
Sympathy for Mr. Vengeance, Park Chan-wook, 2002
A Tale of Two Sisters, Kim Jee-woon, 2003
Tender Game, John Hubley, 1958
The Texas Chain Saw Massacre, Tobe Hooper, 1974
Theater of Blood, Douglas Hickox, 1973
To Die Like a Man, João Pedro Rodrigues, 2009 **
Tongues Untied, Marlon Riggs, 1989
Trog, Freddie Francis, 1970
Trouble in Paradise, Ernst Lubitsch, 1932
Two Drifters, João Pedro Rodrigues, 2005**
The Unknown, Tod Browning, 1927
The Vampire Lovers, Roy Ward Baker, 1970
The Velvet Vampire, Stephanie Rothman, 1971
Videodrome, David Cronenberg, 1983
Vitalina Varela, Pedro Costa, 2019
Walk For Me, Elegance Bratton, 2016
We Need to Talk About Kevin, Lynne Ramsay, 2011 **
What Ever Happened to Baby Jane?, Robert Aldrich, 1962
The Wicker Man, Robin Hardy, 1973
The Witch Who Came from the Sea, Matt Cimber, 1976
A Woman's Face, George Cukor, 1941
The Women, George Cukor, 1939
The Yearling, Clarence Brown, 1946
** Available in the U.S. only