One of the rumored titles that has kicked around on the various forums over the past few months, Robert M. Young's Alambrista!, has yet to be officially announced by Criterion at this point, but we might have a new sign indicating it will be released in 2011.
The fine folks over at the Criterion Forum, always vigilant in their mission to discuss any potential Criterion Collection related rumor, have unearthed what looks like a potential cover for Alambrista. This is from Richard Mia's "Hire an Illustrator" page:
---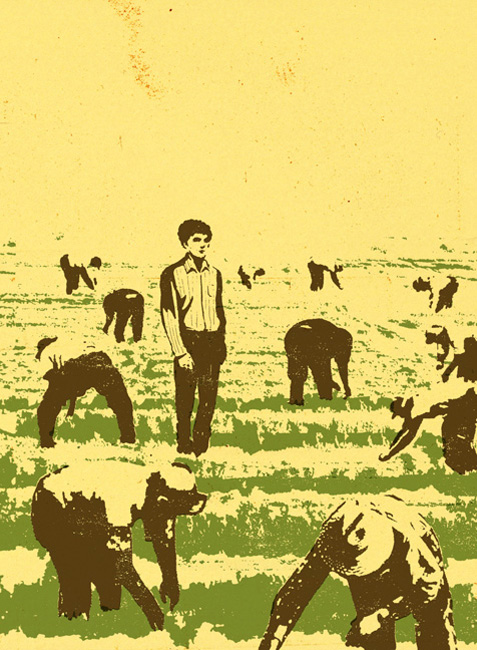 ---
Now, as we all know, the Criterion Collection covers go through all sorts of scrutiny before ever seeing a public tease. Heck, even when we think we've seen the final cover announced, they might tweak it a bit (as we've seen recently with Kes and The Great Dictator). This might even just be Richard Mia's contribution to a theorectical pool of entries, that Criterion has put out a call for.
Robert M. Young, who has made a cottage industry of 'small' atmospheric films, made his directorial debut in 1977's Alambrista!. Domingo Ambriz plays a young Mexican man who crosses illegally into the U.S. The birth of an additional child convinces him that they need more than he can earn on his small farm. Each employment opportunity ultimately evolves into a heartbreak thanks to the exploitative practices of Ambriz's American employers. '"allmovie guide
What do you think of the cover art? Are you a fan of Alambrista? Leave your thoughts in the comments below.