As its April 12 release date looms near, Terrence Malick's newest film, To The Wonder, remains one of 2013's most anticipated projects, and if any one piece of promotional material can make anticipation even stronger, this film may have just seen that happen.
Magnolia has dropped a new poster for the film, that appears to be designed by Neil Kellerhouse (although I can't find confirmation anywhere for that), and it's an absolute beauty. Drawing, seemingly, from the Criterion cover design for Malick's Thin Red Line, the poster features that same binding line off center, and some really gorgeous photography and title work.
Reviews of the film have been all over the place, but I am still holding out hope that this could be one hell of a great piece of work from today's foremost cinematic poet. The film stars Ben Affleck, Olga Kurylenko, Rachel McAdams and Javier Bardem, and if this beautiful poster is any inclination, we are in store for yet another gorgeous piece of work from Malick.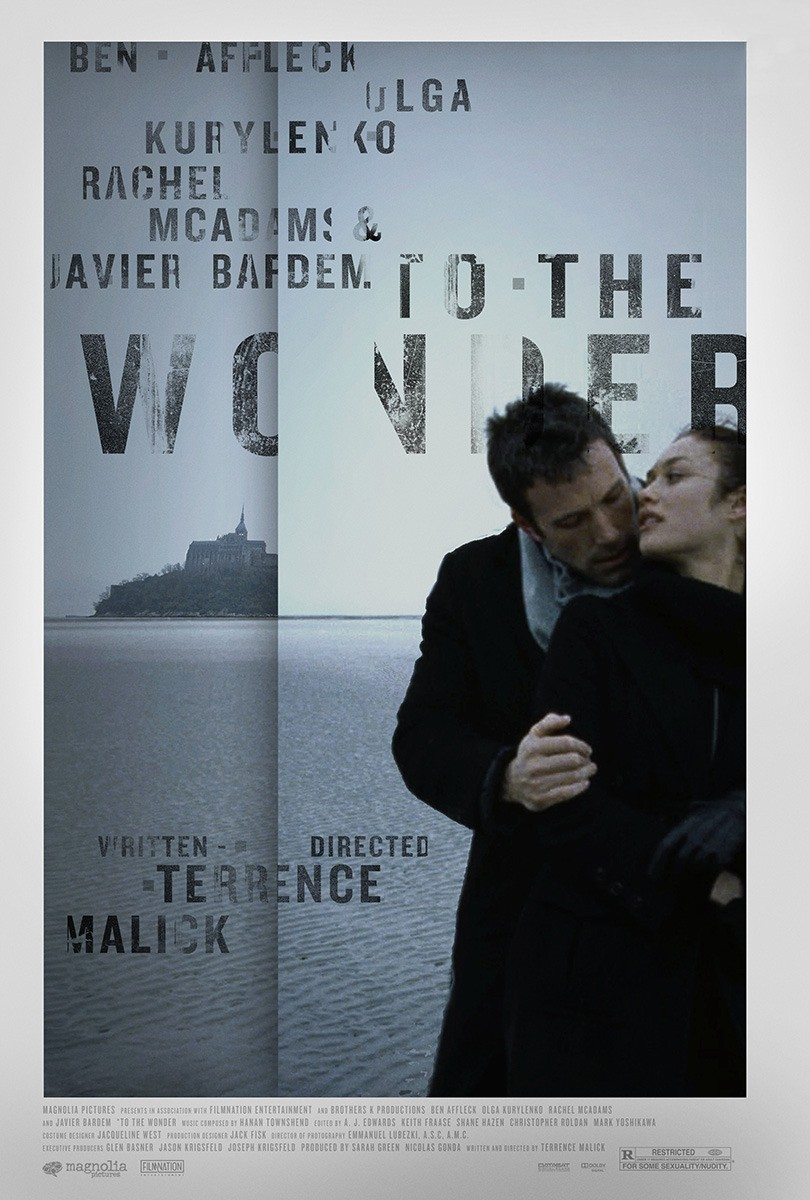 Source EW