With six years between this film and the director's, Cristian Mungiu's, last film 4 Months, 3 Weeks And 2 Days, the filmmaker's project is just a handful of weeks away from finally bowing in theaters nationwide, and in preparation, a new poster for the picture has arrived.
Titled Beyond The Hills, the film won a pair of awards at last year's Cannes Film Festival, and is now set to hit theaters come March.
The picture follows the story of two women who finds their relationship on the outs when a religious group is introduced in one of their lives. Reviews on the film have been mixed, but on the positive side, so while it's not a universally beloved feature like Mungiu's last, iconic Romanian film, it is very much one of this year's bigger foreign releases. Mungiu is a filmmaker with such an important voice, that I really can't wait to see what he has to offer us with this film. This is a Sundance Selects release, so don't be shocked if you hear rumors of a Criterion release pop up. His last film has been all but confirmed as a Criterion release, so, this won't be the last we hear of it here on the site.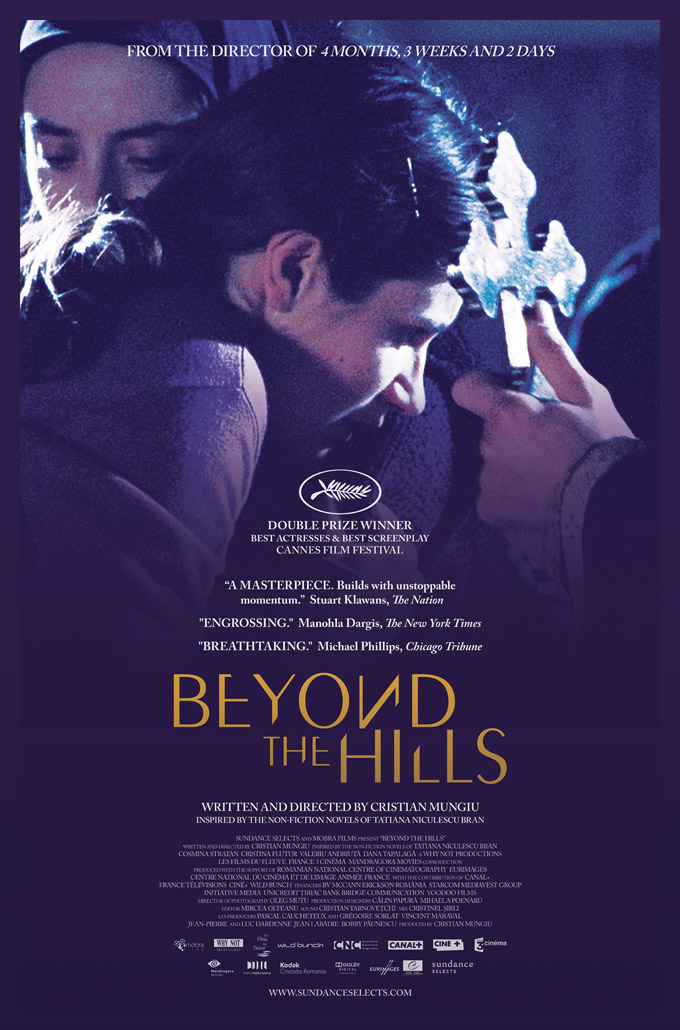 Source The Playlist