Thanks to Twitch, we have our first true poster for the upcoming Wong Kar Wai film, his Ip Man biopic, The Grandmasters.   Starring Tony Leung Chiu Wai and Ziyi Zhang, the film looks at the life of the famous Ip Man, best known as the master to legendary martial artist Bruce Lee.
Made for the AFM, the poster is absolutely breathtaking, and proves that martial arts and Wong Kar Wai may be a perfect marriage.   Leung is a fantastic actor, as is Zhang, so this film could not be more interesting to this writer. Hopefully we'll get some sort of footage sooner, rather than later.
---
---
Finally, Dave Kehr has a new poster for the upcoming Sylvain Chomet film, The Illusionist, and it's absolutely gorgeous.
---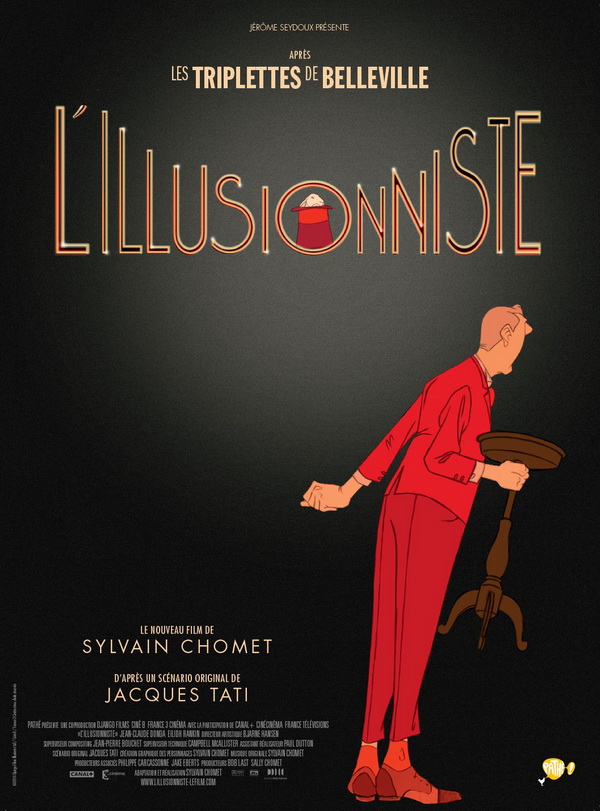 ---
Based on an unproduced treatment by Jacques Tati, the film follows an aging magician who has his life changed by a fan who comes into his life.   Set to hit theaters on December 25 here in the states, the film itself looks like a stunning, and more than likely Oscar nominated, piece of animation, and knowing that it is based on a Tati treatment only adds to the anticipation.   Chomet's Triplets Of Belleville is one of the best pieces of animated cinema in this writer's eyes, and honestly, this one looks even better.
What do you think?