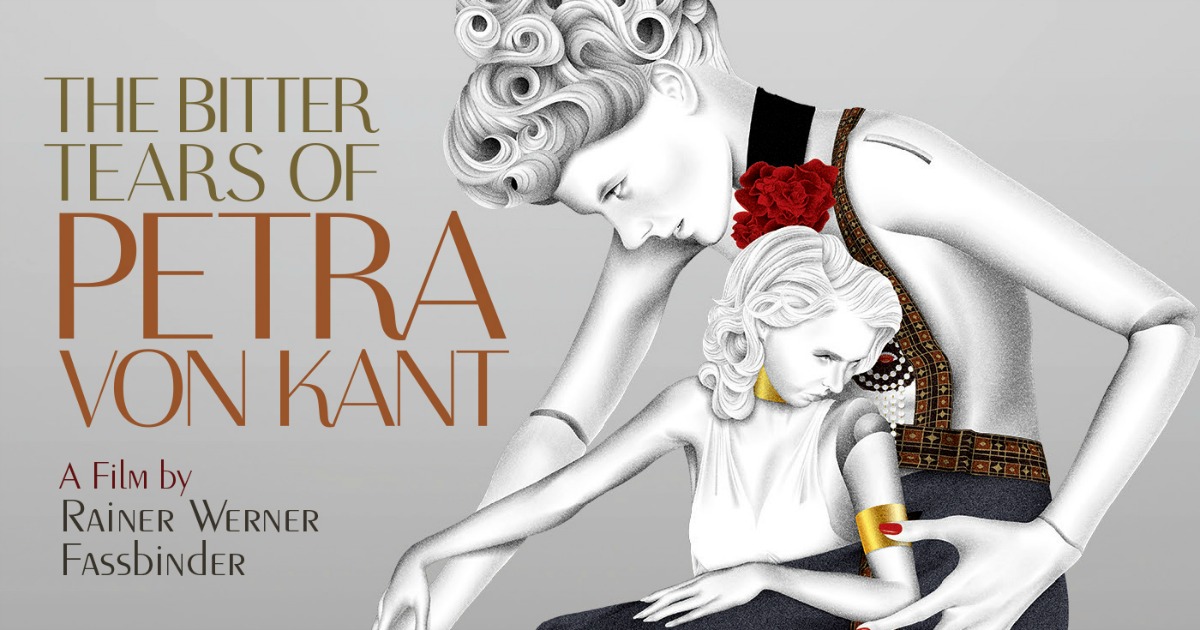 Today the Criterion Collection released their first new spine number for 2015: Rainer Werner Fassbinder's 1972 film, The Bitter Tears of Petra von Kant.
This unforgettable, unforgiving dissection of the imbalanced relationship between a haughty fashion designer (Margit Carstensen) and a beautiful but icy ingenue (Hanna Schygulla)—based, in a sly gender reversal, on the writer-director's own desperate obsession with a young actor—is a true Fassbinder affair, featuring exquisitely claustrophobic cinematography by Michael Ballhaus and full-throttle performances by an all-female cast.
---
---
Throughout the year, Press Notes will collect various links to reviews of new Criterion Collection releases from around the web, published on the release date and updated as new reviews are posted.
Order the Blu-ray: Criterion / Amazon / Barnes & Noble / Best Buy / TCM Shop / Deep Discount / DVD Planet
---
Recently restored in 4K, The Bitter Tears of Petra von Kant looks gorgeous in high-definition. Detail and clarity are enormously impressive, while image depth is the best that I have seen to date on any Fassbinder film. Perhaps the most striking improvements, however, are in the area of color reproduction. Indeed, there is an entirely new range of beautifully nuanced colors that give the film an entirely new identity. (If you have only seen the old DVD release from Wellspring, prepare yourself for an entirely new visual experience). Grain is wonderfully resolved and evenly distributed throughout the entire film. Also, there are no traces of problematic sharpening adjustments. Overall image stability is excellent. Finally, there are no encoding anomalies to report in this review.
There is quite a significant difference in the new Criterion 1080P transfer as compared to the old SDs. The video image is darker, has warmer flesh-tones and exhibits a fair amount of grain texture and depth. It looks very rich in-motion.
Supervised by director of photography Michael Ballhaus, this transfer sports an image that's revelatory in clarity of detail. The setting, already a thicket of the protagonist's mental associations, abounds in tactile texture. (One example: You can now see the shadow of a model of a fox, or maybe a dog, over one of the set's entrances.) Colors are rich and intoxicating, particularly the reds, blues, and various cream colors that dominate Petra's makeup base.
---