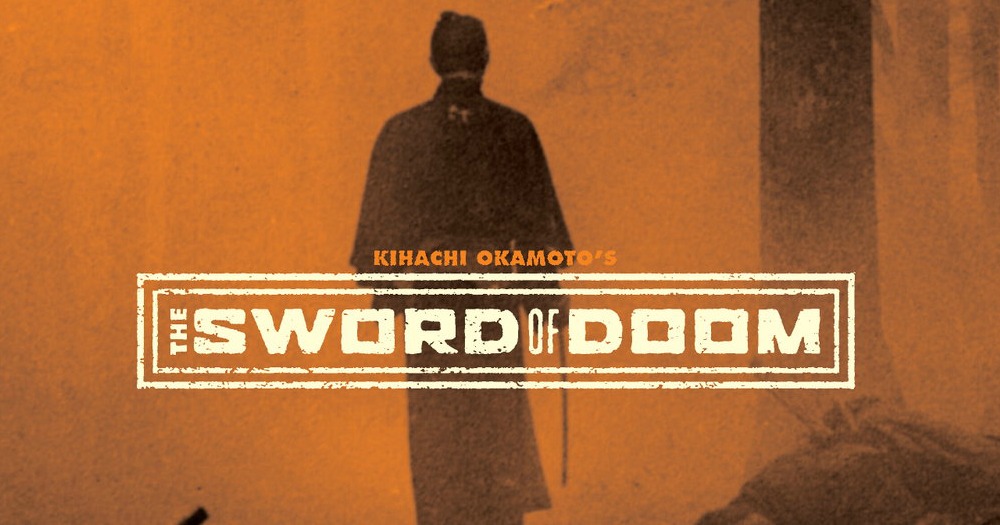 Today the Criterion Collection released their first Blu-ray upgrade for 2015: Kihachi Okamoto's 1966 film, The Sword Of Doom.
This is one of my all-time favorite films that we've covered on the podcast so far. It has certainly appeared on our various "Blu-ray Upgrade Wish Lists" over the years, and I am so excited to finally watch it in HD.
Tatsuya Nakadai and Toshiro Mifune star in the story of a wandering samurai who exists in a maelstrom of violence. A gifted swordsman plying his craft during the turbulent final days of shogunate rule in Japan, Ryunosuke (Nakadai) kills without remorse or mercy. It is a way of life that ultimately leads to madness.
Throughout the year, Press Notes will collect various links to reviews of new Criterion Collection releases from around the web, published on the release date and updated as new reviews are posted.
Order the Blu-ray: Criterion / Amazon / Barnes & Noble / Best Buy / TCM Shop / Deep Discount / DVD Planet
---
Generally speaking, detail and clarity are quite good and many of the darker sequences also boast much improved depth (on the old DVD release they tend to look rather flat and noisy). Some density fluctuations are present, but they can be traced back to the current master. Furthermore, in select sequences there are visible traces of light contrast and sharpness boosting.
All in all, even though it is very clear that there is room for some important improvements, the Blu-ray release does represents a good upgrade in quality over the existing DVD release of the film.
Wow… what a beautiful, rich and textured image on Criterion's new1080P transfer of The Sword of Doom. Magnificent! the comparative screen grabs below indicate a substantial improvement in both the detail and tightness as well as the film-like qualities. This stylistic choice is wonderful and adds a whole new layer onto the film experience.
I can't overstate how different this viewing was to the 2005 DVD. ten years makes a heck of a difference and this is definitely a keeper – our highest recommendation!
---