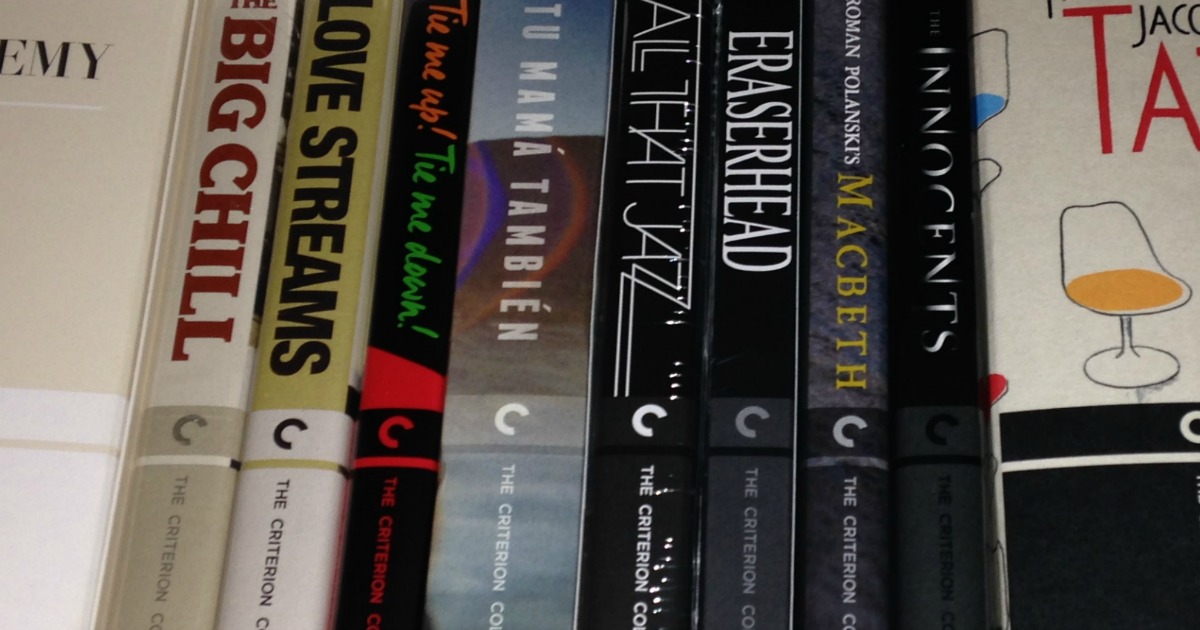 Here are some Criterion-related links to help start your day.
Strictly Criterion
---
News
Howard Shore will score the upcoming Martin Scorsese remake of Silence
Shore's musical style is typically classical and elegant, but like any deft creative mind, his style is malleable and it's not hard to imagine that Shore will conjure something solemn, brooding, and powerful for Scorsese's tale of two Jesuit priests who travel to Japan to discover rampant persecution against a dwindling Christian population. "Silence"—which stars Andrew Garfield, Liam Neeson, Ken Watanabe, and Adam Driver, and is penned by "Gangs of New York" scribe Jay Cocks—has a release set for November 2015. 
---
Reviews
For Blu-ray.com, Dr. Svet reviews Mon Oncle
Mon Oncle, Jacques Tati's first film to be released in color, targets a wide range of modern values and attitudes that have become an essential part of our reality. I find the film to be just as effective as Charlie Chaplin's Modern Times, though the two accomplish their goals differently. StudioCanal's new 2K restoration offers excellent improvements in terms of clarity and detail, but my feeling is that its color scheme would have been slightly different if Criterion had been in charge with the restoration.
For The Guardian, Peter Bradshaw reviews Jacques Tati's Playtime
Playtime offers us an even clearer view of the contrast between Tati's broad physical comedy as an actor and his superbly cerebral detachment as a director.
John Latchem (at Home Media Magazine) has the first review (that I've seen come across my feeds) of the Batman: The Complete Series Blu-ray box set:
The limited-edition Blu-ray is packaged in a box meant to be every bit as fun as the show is. On the side of the box is a button that plays the theme song. Inside, the set includes a Hot Wheels Batmobile replica and a deck of trading cards adorned with Batman artwork. Plus, there's an Adam West scrapbook featuring rare photographs.
You can see packaging shots of the box set here.
---
Fun
For the BFI, David Parkinson has written up "A user's guide to the modern world (according to Jacques Tati)"
The films of comic genius Jacques Tati take us on a tour of the modern life, pitting Monsieur Hulot against the cities, buildings, cars, trains, furniture and gadgets that define our era.
Jonathan Rosenbaum has reprinted an article he wrote in 1988 on Kon Ichikawa and Cinemascope
Ichikawa's breathtaking use of 'Scope becomes central to his conception because of the horizontal sweep of the Kabuki stage, which serves as a kind of baseline on which he builds his inventions. (The effect is later duplicated by a long, low fence or wall, a foundation for much of the "exterior" action.) This broad canvas allows the director a variety of interesting effects: he can mask the screen to delimit certain areas of action or even alter the shape of the picture; he can employ trick shots that allow Hasegawa's two characters, the actor and the thief, to converse within the same frame; and, in moments of swordplay and other quick action, he can cut suddenly from extended takes in long shot to short, staccato bursts of action in close-up without missing a beat.
Rosenbaum has also republished his piece on Jacques Tati, used in the recent box set.
The bottom line is that what we do and experience — as spectators, listeners, and observers, as respected partners in the mise en scène — are ultimately the true subjects of Tati's work.
---
Now available to stream on Netflix