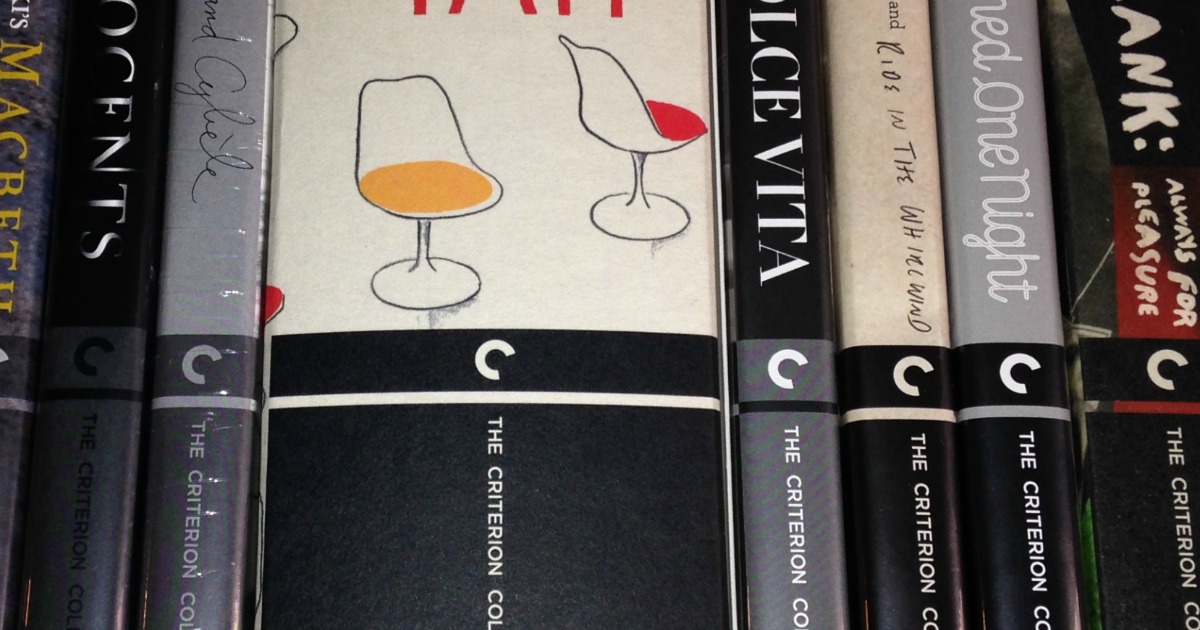 Your daily Criterion-related link round-up.
---
Reviews
Over at DVDBeaver, Gary has our first look at the upcoming Criterion Collection Blu-ray of Todd Haynes' Safe
WOW! Criterions 1080P looks magnificent. I was hoping it would improve dynamically over the old Sony OOP DVD – and it has! It is advertised as a "New 4K digital restoration, supervised by director Todd Haynes" and the image gets brighter, crisper, colors shift appropriately (flesh tones cool) – and there is more information in the frame. Contrast levels are superb. It has a higher level of detail and more depth visible but the textures are still there are appealing. It looks just fabulous in-motion – even better than I was anticipating. The transfer is dual-layered with a max'ed out bitrate. Bravo!
For the Digital Bits, Tim Salmons reviews The Royal Tenenbaums
I've said this many times before and I'll say it over and over again with future films that I get to review: I love Wes Anderson's work. There's a section of film fans that despise it, and for the life of me, I can't understand why. He's one of the strongest visual and heartfelt storytellers in the business today and every new film from him is always a love letter to all things cinema. I do admit that his particular style is easily noticed from film to film, but it's what makes his films his own.
Over at Slant Magazine, Chuck Bowen reviews the new Monte Hellman release from Criterion
These Monte Hellman productions aren't great "cult" westerns or even great westerns. They're great films, period, and Criterion appropriately honors their elusive, pared, and despairingly and misleadingly plain-spoken brilliance.
---
Interesting
David Cairns has a nice article on Paths Of Glory
Obviously PATHS OF GLORY is an emotional film, but it defies WWI movie convention by stirring up our sense of moral outrage rather than trying to break our hearts with the pity of it. It gives the lie to the cliché of Kubrick the emotionless.
Fox Searchlight has updated their "For Your Consideration" page with the scripts for The Grand Budapest Hotel and Birdman.
Over on Flicker Alley's blog, Chuck Harter writes about Harry Langdon
Harry Langdon was a multi-gifted artist whose talents included acting, writing, directing, producing, musical skills and a flair for cartooning. He was a working performer for over 40 years and appeared in every type of show business entertainment from the turn of the century until his death in 1944. He is ranked as one of the four greatest silent film comedians along with Charlie Chaplin, Harold Lloyd and Buster Keaton.
---
Now available to stream
On Netflix:
Robert Wiene's The Cabinet of Dr. Caligari
On Fandor:
Deborah Attoinese's On Directing
ON DIRECTING is a documentary film that features filmmakers Bille August, Roland Joffé, Agnès Varda and Wim Wenders. Told from the point-of-view of "life-reflecting art," the film explores the filmmaker's journey of self-discovery. Interviews, movie clips and scenes of black and white bring forth a landscape of magic and metaphor as these four masters share his or her feeling of openness and synchronicity when filming.