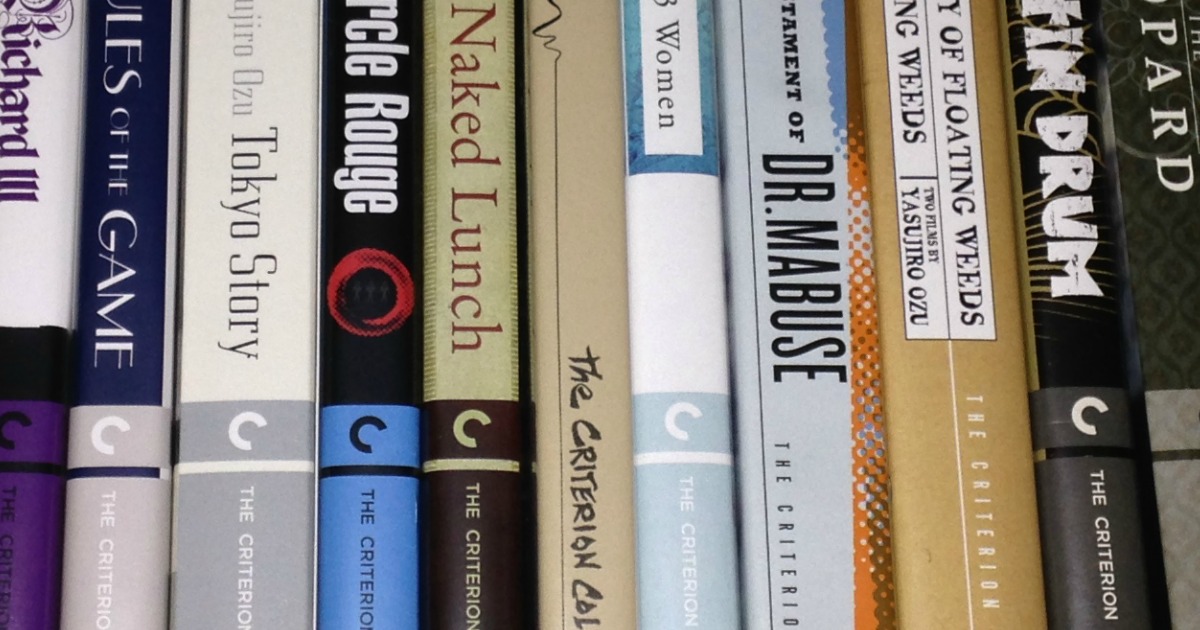 Here is your daily digest of Criterion-related links.
---
REVIEWS
For Blu-ray.com, Dr. Svet has a solid review of the upcoming Criterion Blu-ray for Tootsie
Recently restored in 4K, the film looks magnificent on Blu-ray. Regardless of whether there is an abundance of natural light or not image depth is consistently very pleasing, while fluidity is outstanding. Additionally, extreme close-ups and the wider panoramic shots impress with excellent clarity. Colors are stable, well saturated, and very healthy. There are no traces of problematic degraining corrections. Compromising sharpening adjustments have not been applied either. Needless to say, the entire film has a wonderful organic appearance. Lastly, there are no stability or transition issues. The encoding is excellent. All in all, this is an outstanding technical presentation of Tootsie that is guaranteed to please its fans as well as younger viewers who are going to experience the film for the very first time on Blu-ray
At Cinema Gadfly, Arik Devens reviews My Darling Clementine
A wonderful example of what's so great about the whole idea of the western genre. This film represents everything we hold dear about that time and place.
Mike D'Angelo reviews Todd Haynes' Safe for the AV Club
Safe was only Haynes' second feature, following 1991's Poison, but the formal control he demonstrates is awe inspiring. Visually, he shoots it like a horror film, often placing Carol at the center of the frame in compositions that see her dwarfed by her surroundings, then slowly tracking in toward her blank face. Sound design plays an even more crucial role, with unpleasant ambient noises constantly invading placid imagery. The movie wouldn't work, though, without Moore's stupendous performance as Carol.
And for Ion Cinema, Nicholas Bell reviews Safe as well
Every single frame of Safe is coded with details meant to enhance the many ways with which to interpret the film's various layers. Poignant, confounding, and delightful, the film is as equally a visual and aural masterpiece as it is a narrative allegory.
---
INTERESTING
Coinciding with this week's "Special Effects" Criterion theme on Fandor, Cheryl Eddy writes about The Blob and Cronos
Two formidable debuts are represented in two films that share little else besides their horror-genre classifications: 1958's The Blob, which boasts Steve McQueen in his first leading role; and 1993's Cronos, the first feature by Guillermo del Toro.
Jonathan Rosenbaum has republished a piece he wrote in 2000, on Shoot The Piano Player
A study of a shy man who periodically hides behind his music, this film was a shift for truffaut after his autobiographical The 400 Blows (1959), but was arguably just as personal. Although the earlier film's treatment of children is often said to bear the influence of Jean Vigo's Zéro de conduite (1933), Shoot the Piano Player has a comic sequence with a gangster in a car boasting about his possessions to a kidnapped boy -– another of Edouard's brothers -– that seems inspired directly by Zéro's opening sequence on a train.
Kirk Douglas is interviewed over at Variety
I opted to play Midge Kelly in "Champion" rather than listen to my agents who advised me to join the A-list cast of "The Great Sinner" at MGM. Ever hear of it? I thought not. Instead I was the antihero in a black-and-white low-budget film by independent producer Stanley Kramer and written by his talented partner, writer Carl Foreman. It won me my first Oscar nomination, and made me a genuine star. That enabled me to start my own production company, Bryna, to make the films that no one else wanted to do, but that I considered important. Like "Paths of Glory," with Stanley Kubrick; like "Spartacus" from a book by a blacklisted writer, Howard Fast. I hired the blacklisted screenwriter Dalton Trumbo under the name Sam Jackson. Against advice, I decided to put Dalton's true name onscreen.
---
NOW AVAILABLE TO STREAM
On Fandor