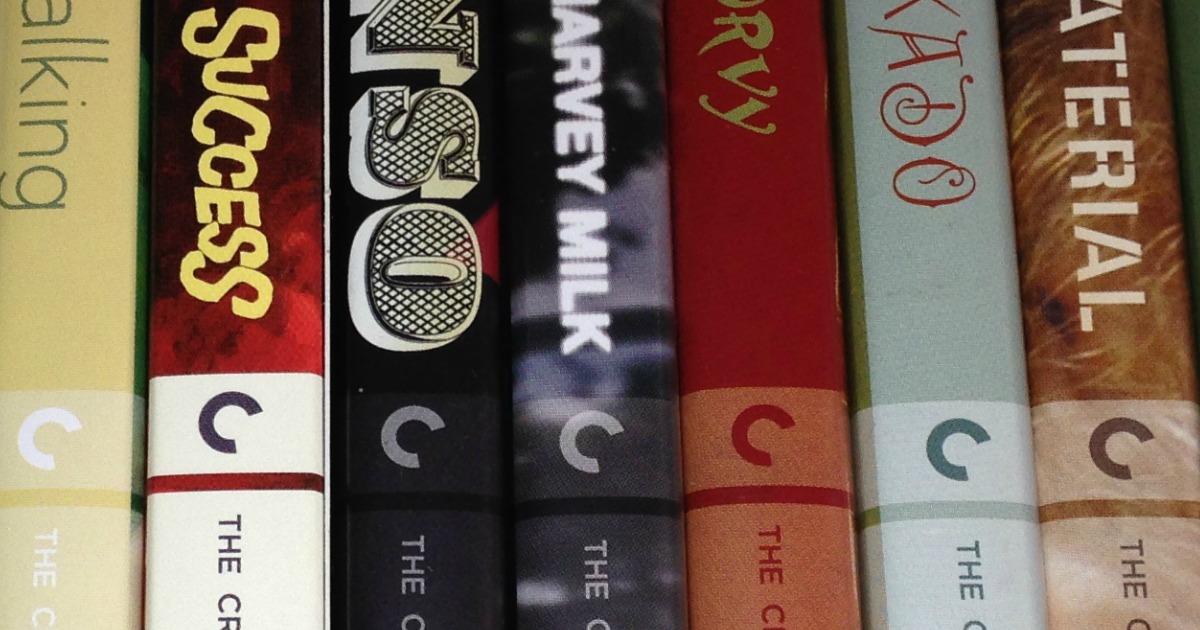 A few Criterion-related links to start your day.
---
News
It's been a while since we last heard anything about Mira Nair's upcoming Queen Of Katwe adaptation, but it appears that Lupita Nyong'o will be a part of it
Also known as "The Queen of Katwe," which is what the film is currently titled, Mutesi's story was the inspiration for a book by Tim Crothers, titled, The Queen of Katwe: A Story of Life, Chess, and One Extraordinary Girl's Dream of Becoming a Grandmaster. She's also been the subject of short documentaries and news reports, capturing her inspiring story. I embedded one of them at the bottom of this post.
Steve McQueen is going to make a film about Paul Robeson
McQueen did not divulge who would play Robeson, what Belafonte's precise role was, or when the film would be out. He added: "We're very fortunate that we're on a roll together to make this dream a reality. Miracles do happen. With Paul Robeson and Harry Belafonte, things have come full circle."
---
Reviews
Over at Blu-ray.com, Dr. Svet has our first look at the gorgeous new restoration of Liliana Cavani's The Night Porter
Liliana Cavani's The Night Porter is a fascinating and exceptionally bold film reminiscent of Luchino Visconti's legendary The Damned and Bernardo Bertolucci's The Conformist. It is the type of film that can no longer be made. Criterion's upcoming Blu-ray release is a fantastic upgrade of the very problematic R1 DVD release. I am convinced that viewers will be thrilled with the technical presentation.
For the Home Theater Forum, Neil Middlemiss reviews the upcoming Les Blank: Always For Pleasure box set
Wholly absent expressions of cynicism, criticism, praise, or ignorance, this collection of Les Blank films shows off this filmmaker's marvelous fascination with people, music, culture, and their chemistry when combined. Stripped of boundaries, uninhibited by expectation, and unconcerned with standard documentary form, the result is a fascinating journey into humanity that I encourage you to take.
Jamie S. Rich (Criterion Confessions) on L'avventura
The clarity with which one can now view the black-and-white landscapes of Antonioni's movie is quite something. The desolation felt when stranded out at sea, or how small Vitti and Ferzetti appear in the final moments, is illustrated not just by the widescreen framing, but also the depth of detail that is now evident in high definition. That ocean goes on for miles, and the cliffs and balconies give way to a bottomless view. By contrast, the interiors are confining, whether the hull of a boat or a hotel room. Antonioni's sad figures are at once trapped by their surroundings and humbled by just how insignificant they appear within them.
---
Interesting
The screenplay for Richard Linklater's Boyhood is now available online
In several interviews, Linklater has shared how the process became more collaborative with the actors, especially Ellar Coltrane, as they all aged. Not only did Linklater have the advantage of watching his film come together in the editing suite year over year, he could ask Ellar and his daughter Lorelei Linklater about their real lives to draw inspirations for the script. Ethan Hawke and Patricia Arquette also helped Linklater shape their characters over the years. This collaboration shows as the story gets stronger as the film progresses.