Sure, it may only be a poster, but I'll be damned if this isn't a pretty bit of marketing.
The first poster has arrived for the remake of the beloved Park Chan-wook film, Oldboy, and it's a beauty. The film stars Josh Brolin as an ad man who, one day, is kidnapped for 20 years with no reasoning behind the capture. When he's released, he tries to hunts down the reasoning, and meets various people including a woman played by Elizabeth Olsen and a secretive man (Sharlto Copley).
Spike Lee is behind the remake, and with an October 11 release date set, the film is coming rather quickly. One of the most talked about remakes in some time, I still have an odd feeling about the entire picture. I am a rather vocal supporter of Lee as a filmmaker and firmly believe any film can be remade, but this feels a bit odd. Apparently, preview screenings have gone well and the picture is allegedly not shy about its violence, but there is still a weird halo of dread hanging around this entire project. Hopefully it can live up to the cast and the director's pedigree.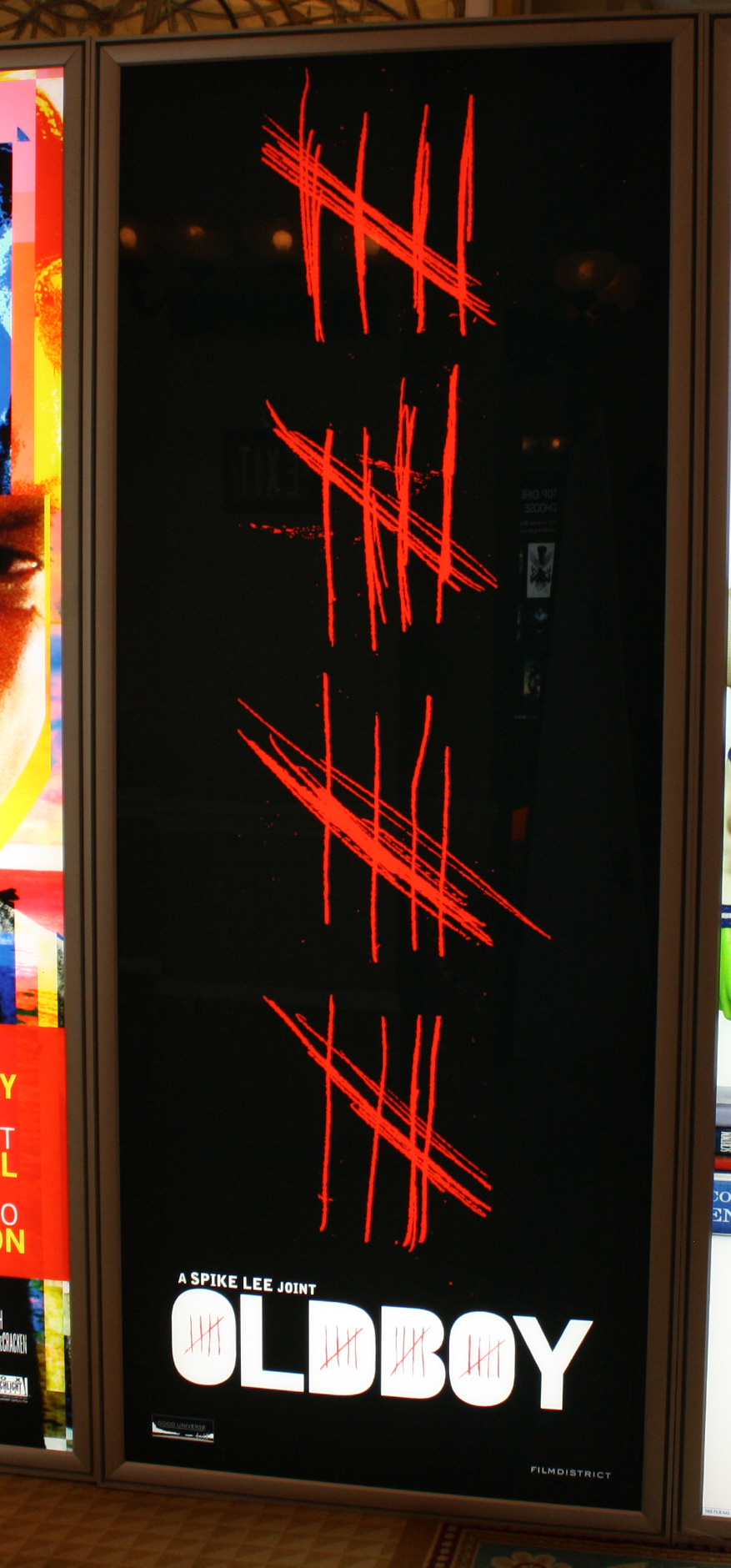 Source Collider