Known for his distinct melodramas or experiments within genres, it's about damn time that director Pedro Almodovar returns to the world of comedy.
The first trailer for the director's upcoming film, I'm So Excited, has arrived and it looks fantastic.
Excited finds Almodovar re-teaming with Volver and The Skin I Live In cinematographer Jose Luis Alcaine, and is allegedly a comedy that is in the style and same realm as the auteur's earlier pictures. With a dark premise (while story details are not really known at this point, it appears to involve a plane crash of some sort), there looks to be a really great film here.
Personally, as   a huge Almodovar fan, I can't wait, but what's more, I can't wait to see what the director does with a comedy like this. With a cast including Penelope Crux, Antonio Banderas, Paz Vega, Javier Camara, Cecilia Roth and a handful more, this appears to be one hell of a comedy. Sony Pictures Classics has it domestically, but no release date has been set. More as it arrives.
RTVE.es te adelanta el teaser de 'Los amantes pasajeros', la nueva comedia de Pedro Almodóvar
Ver vídeo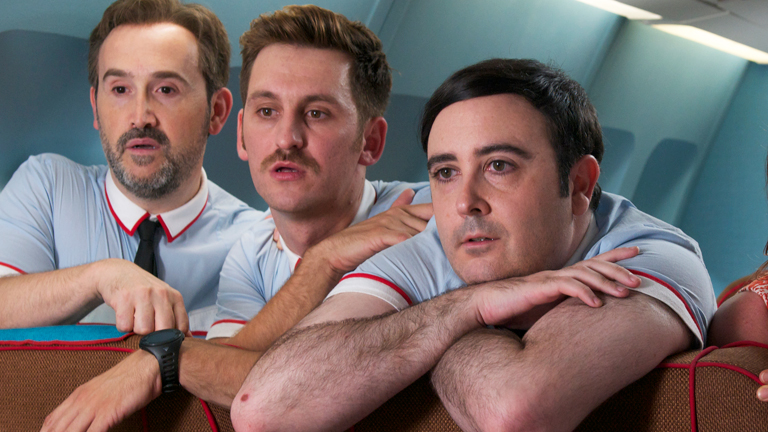 Source The Film Stage